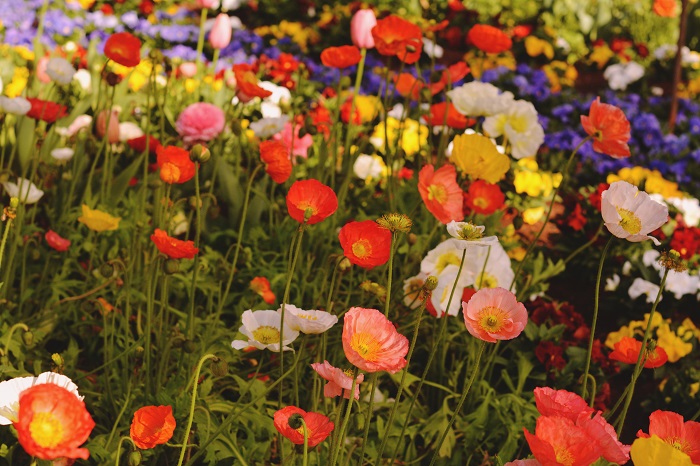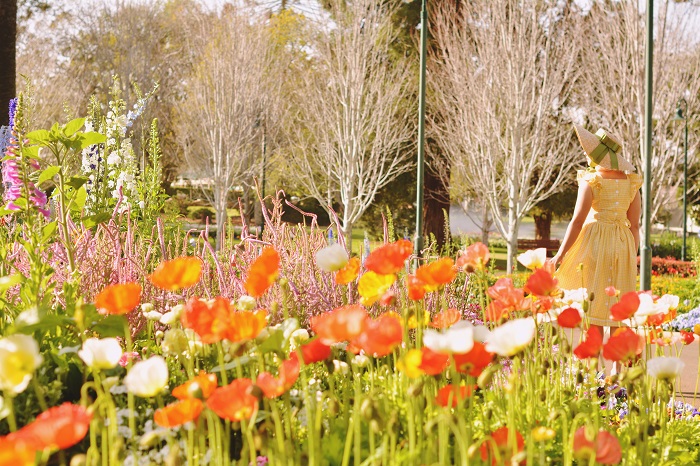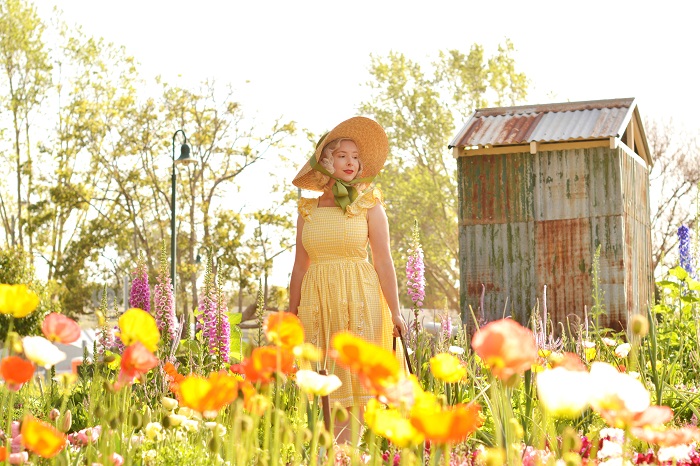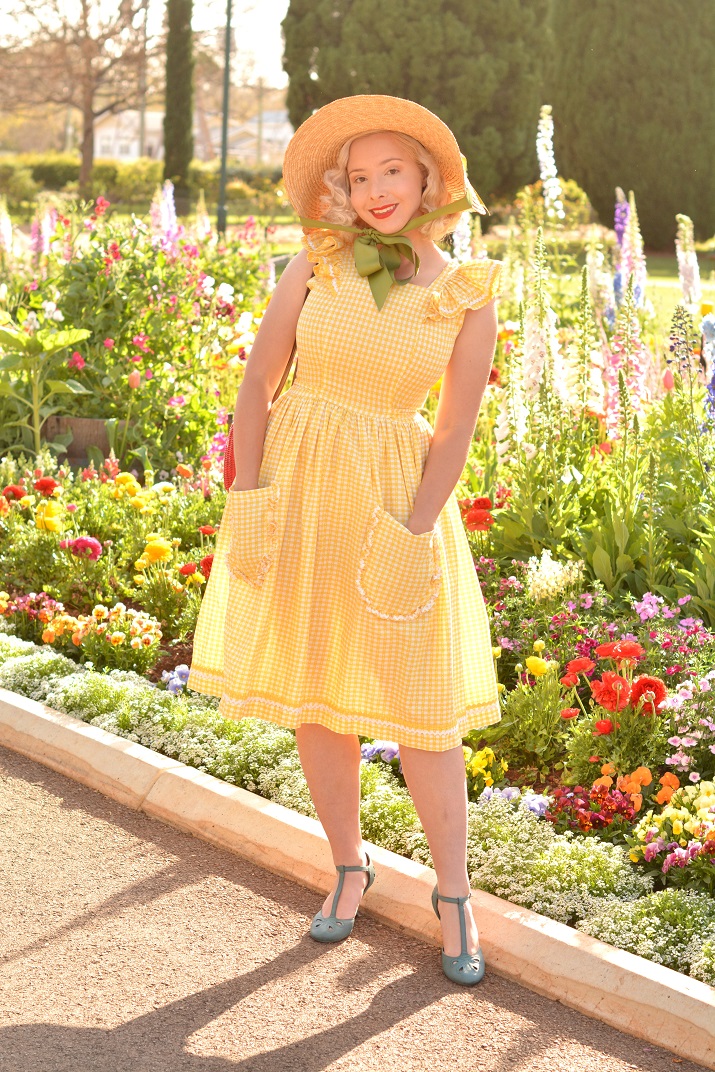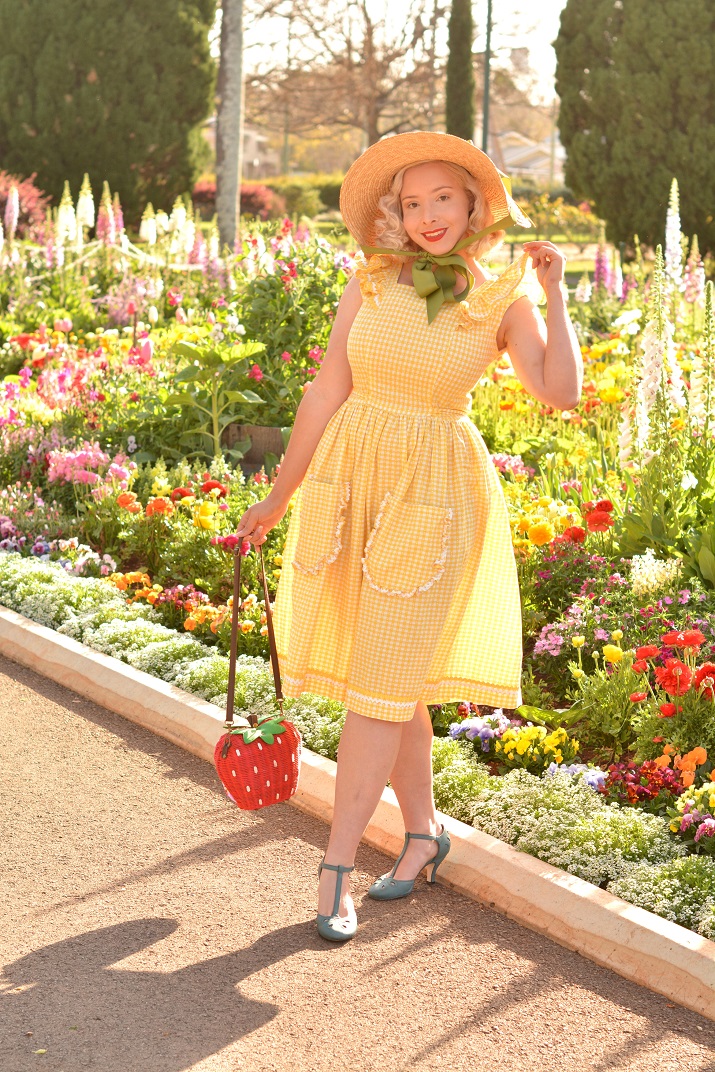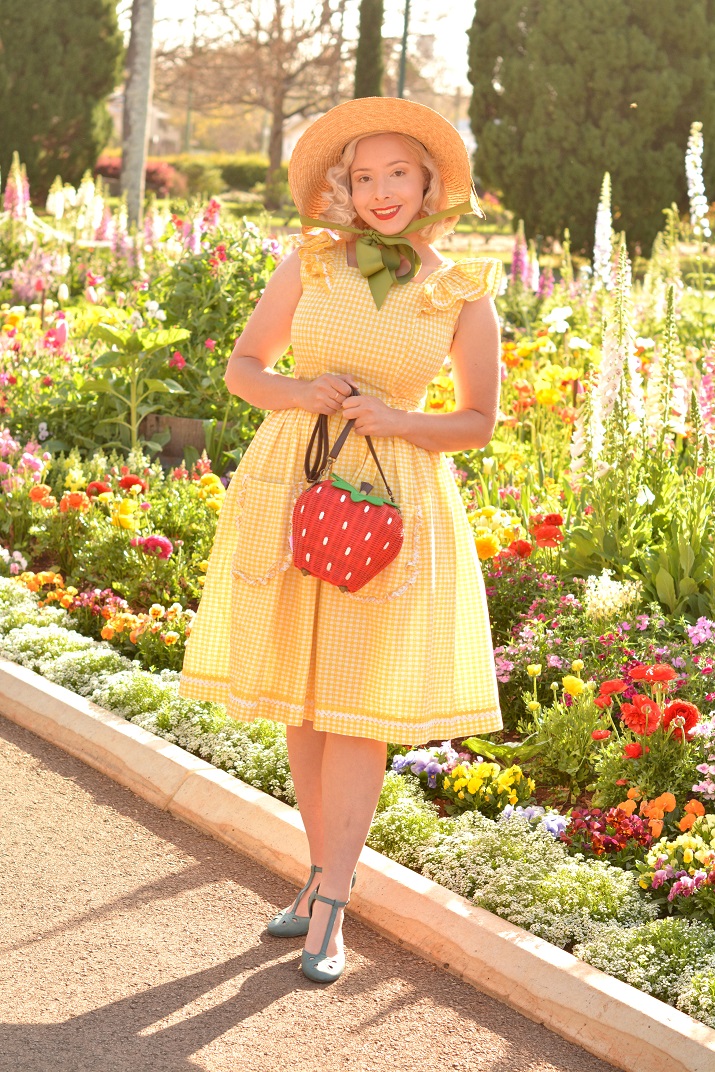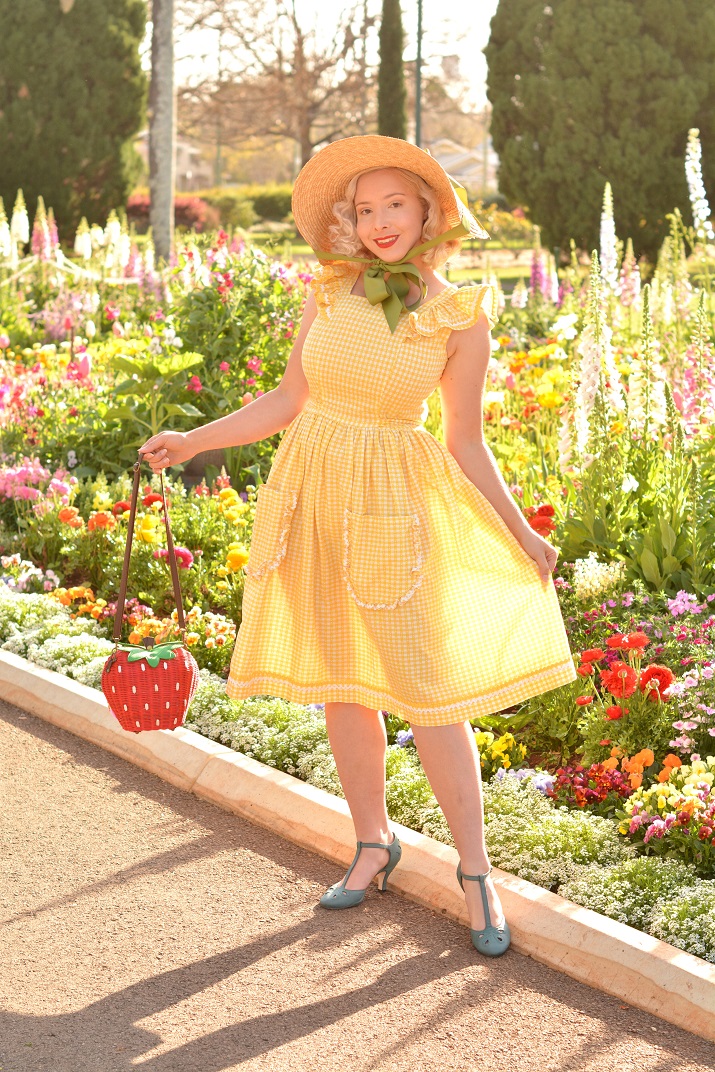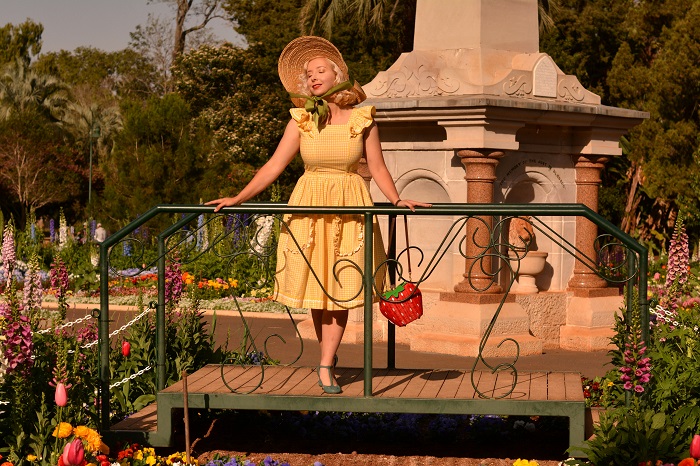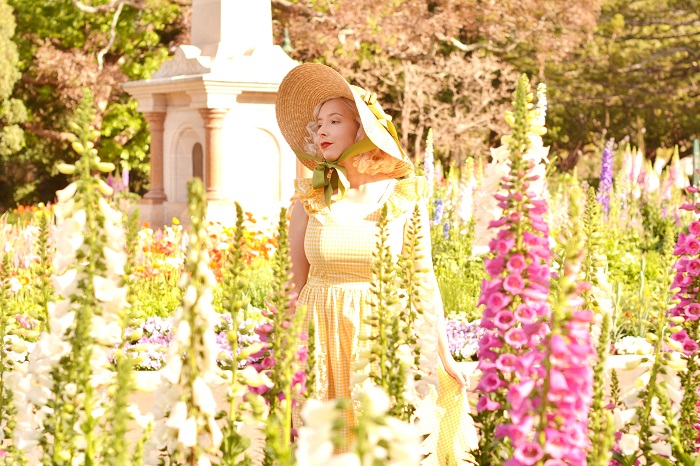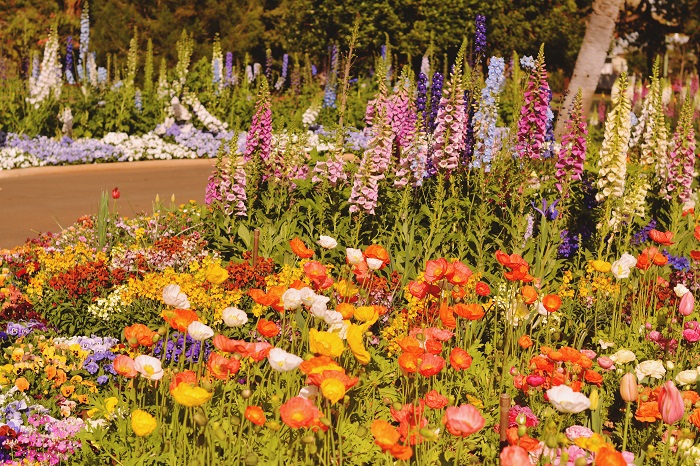 So, having worn my green pinafore to death on the blog…I decided to have it made in several colours. I first fell in love with the style when I bought the PinaFleur from Heyday and it left me wanting even more dresses in this style. Since Heyday had no plans to produce more in different colours, I enlisted the help of JacksDaughter to make my dream of owning several dresses like this come true. And here is the first of what I hope will be many more – I'm thinking I need one in a floral print next…and then maybe plaid, or one like this so that I can wear a blouse underneath. It's true, I never stop dreaming of future outfits and it has been wonderful to enlist the help of someone as talented and lovely as Jenni to help make so many outfits that I've had in my mind a reality.
I know that a lot of people find joy in owning a unique vintage item, but for me it's even better to have a one off item of clothing that's going to last a really long time. With the exchange rate what it is and international shipping rates becoming more extortionate it really just makes the most sense to be supporting a home grown brand. That said, non Aussies might be pleased to know that JacksDaughter does ship internationally and I strongly recommend taking advantage of the weak Aussie dollar to snap up some of the autumn appropriate styles that are currently in Jenni's shop!
For the past few years I've been making a pilgrimage to Toowoomba's Carnival of Flowers and it's become a bit of a religious experience for me. The flowers are just that good, I've never seen anything more magnificent than the ones grown here every year. So I normally plan an outfit months ahead and then try and keep myself from blogging it until we go. That's just how committed I am to making sure I can get photos with icelandic poppies. But can you blame me? Although at the risk of sounding really negative, I will say that I was a little disappointed with this years display compared to last year and the year before. For some reason this year they decided you know what would be a great idea – lets put a toilet in the middle of the flower bed.
Yes, really, a toilet. Well, an outhouse to be precise, one complete with legs showing at the bottom and a sign that says 'occupied' to ensure that there's no doubt about what it's meant to be. I don't know, it must be a country thing and someone clearly thought it was a hilarious idea…or maybe I'm just showing my age because I don't find it that funny? I definitely preferred the flower well they had in previous years, but at least the flowers were every bit as fantastic as they usually are! So that rusty shack behind me in the photos..that's a toilet. It really doesn't sound quite so whimsical now that I've shared that fact, but maybe I just don't have a sense of humour and there are people out there who do find the concept whimsical?
It's officially spring now, which means the weather is really inconsistent…but you know how it is when you want to blog an outfit. On the day we took these photos it was really cold. So cold that for a moment there I almost thought no, I can't do this. Not today! Where I live it had actually warmed up a fair bit, but Toowoomba is much colder and I always forget that. So I was freezing while we took these and jealous of Diago who was watching us from the warm car – clearly outraged that photos were being taken without him being in them. He did eventually get his own set of photos once we had finished up though! It will be wonderful to wear these pinafores (yes there's more of them) when it's properly warm, and big hats…which I'm sure no one has missed since I wore them to death last summer.
Wearing:
1940s reproduction pinafore custom made by JacksDaughter
I Love Billy Shoes
Collectif purse