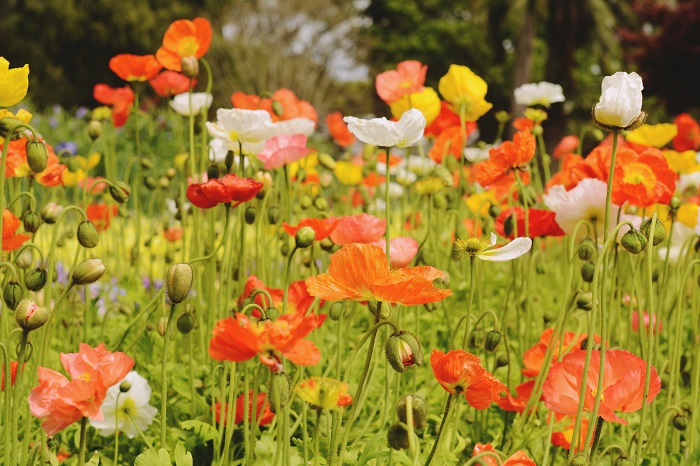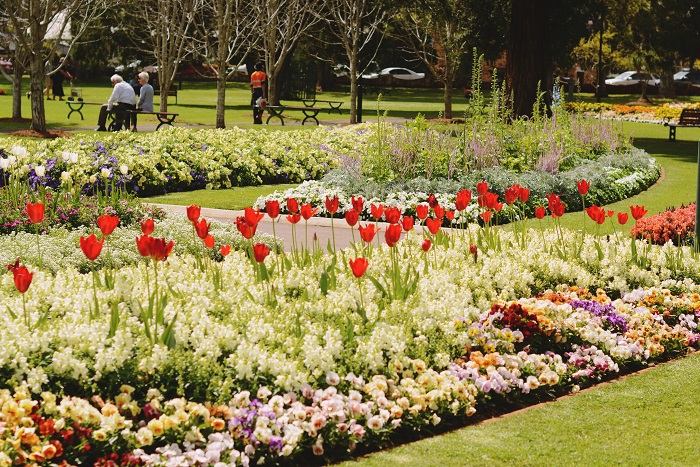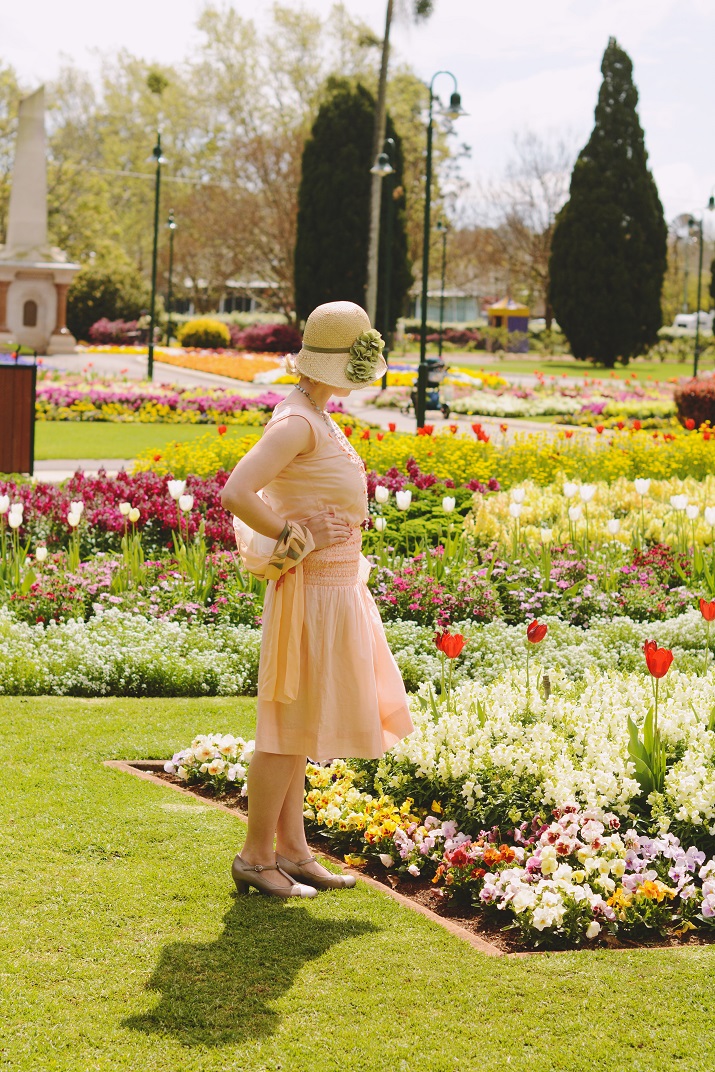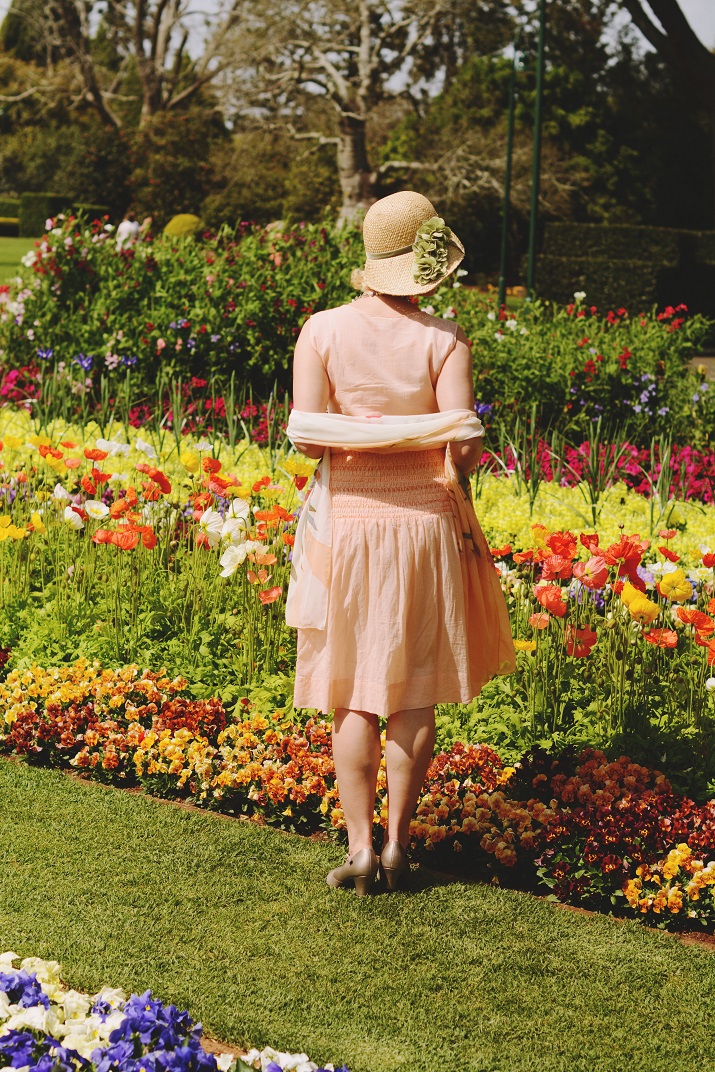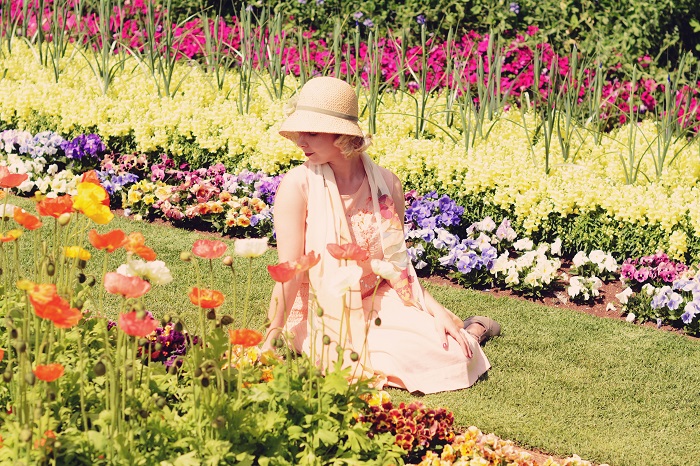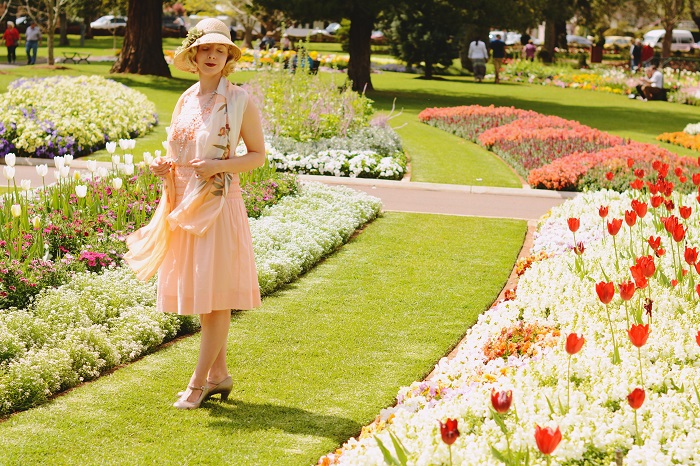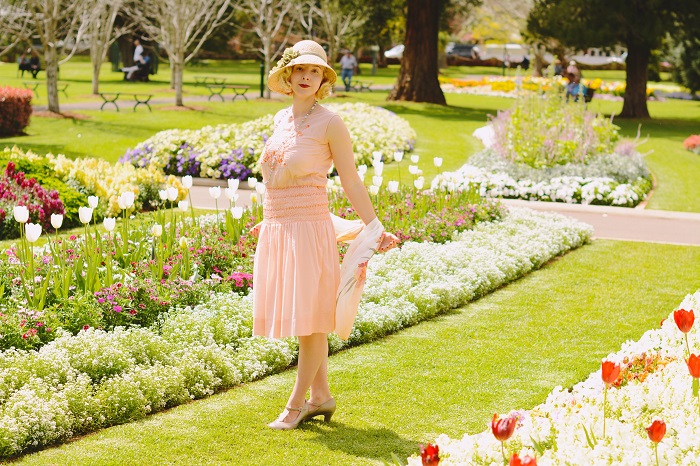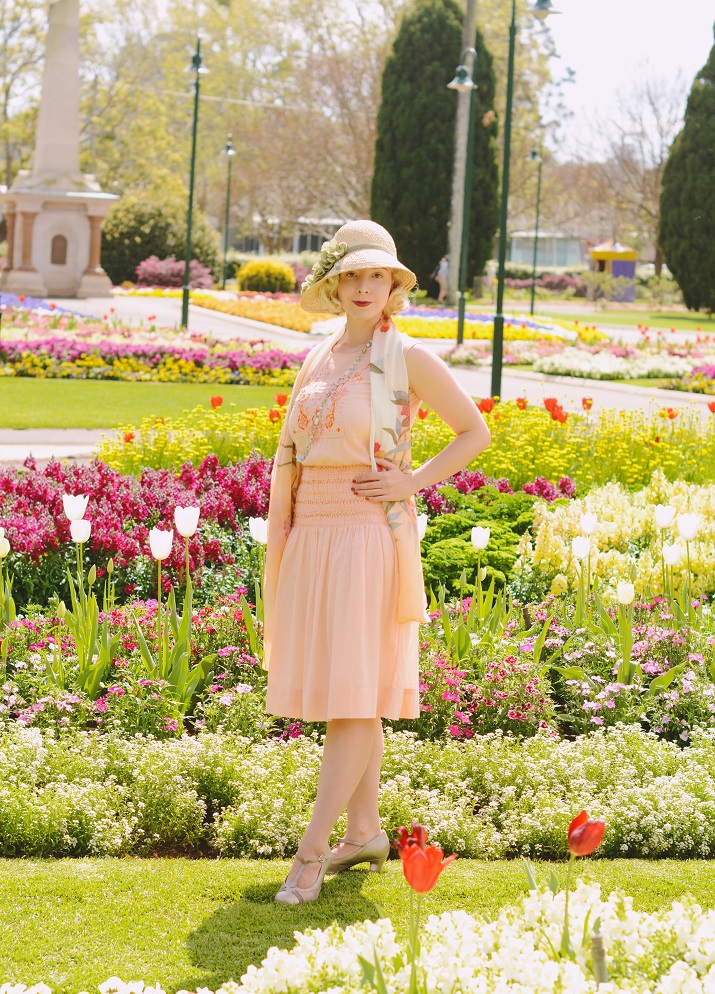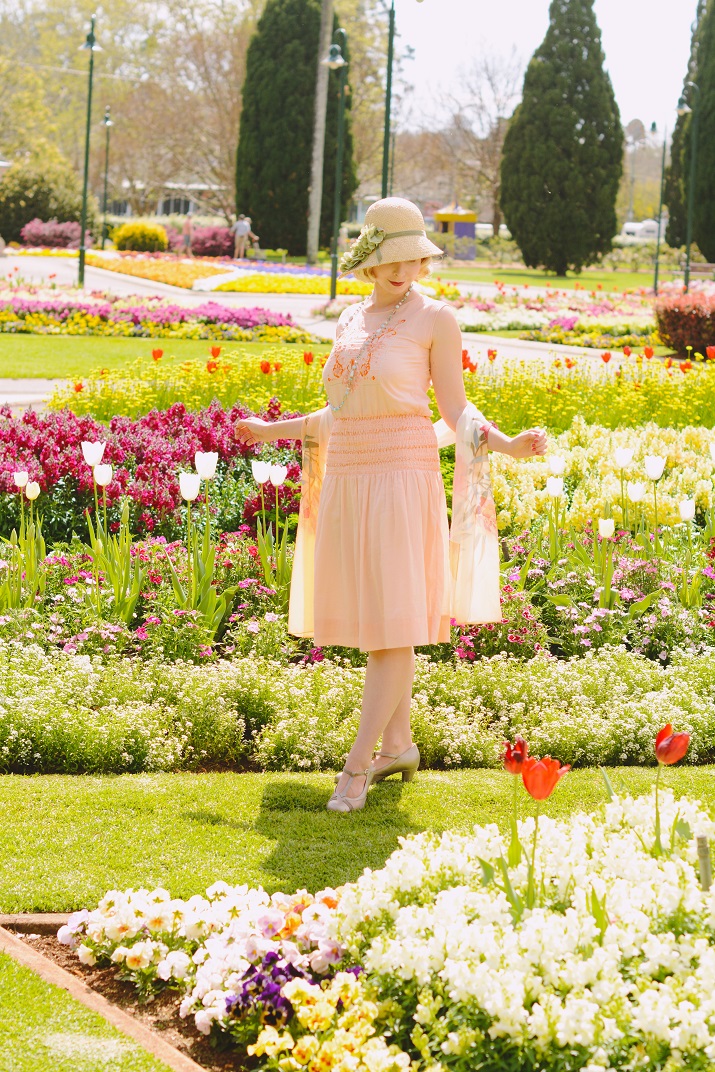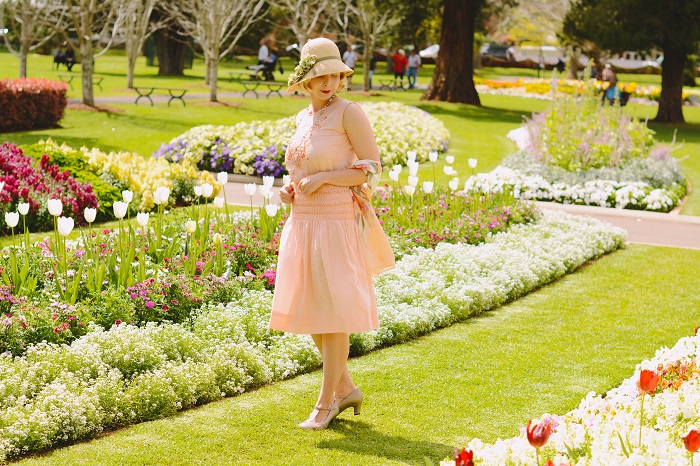 First of all, Happy Spring to all of my fellow antipodeans! There are spring people, and there are autumn people. I am most certainly a spring person. Although summer and I have a love/hate relationship, the lovely spring that we do get makes up for the punishing summer ahead. A sight that you don't see very much in my part of the world are delicate European flowers like tulips and poppies. This week we drove to an annual flower festival held in a little town up in the mountains a few hours from where I live. Earlier in the week I saw a picture on instagram advertising the festival in all it's glory and I scoffed at the sight of tulips, thinking to myself that I was most likely looking at a stock photo taken from somewhere else.
So you can imagine my delight and awe when we arrived at this beautiful park and saw tulips, poppies, snap dragons and all sorts of marvelous European flowers were in bloom as far as the eye could see. As an aesthetic choice I generally avoid shooting in the direct sunlight, however lately I have been really inspired by the Autochrome Lumiere photography of the early twenties. I love the vivid colours of these images and was inspired by this particular photo to recreate something a little similar. Being in this garden was a little like something from the Wizard of Oz, never have I seen such vibrant flowers together and so many of them! I am now determined to make a yearly pilgrimage to admire them and bask in their beauty.
For this post I have collaborated with UK company Hotter. For over fifty years, Hotter have been dedicated to creating high quality shoes that not only look lovely, but are extremely comfortable to wear. Now, I am not the first person to admit that I will readily suffer through agonizing shoes because I like how they look. In fact, not long ago I had a nightmare about a pair of shoes that I loved, but had long let go of because they were unbearable torture to wear. In the dream I was stranded in the city wearing these shoes, only to finally wake up in a sweat and remember that they were long gone. So when it comes to comfort and beautiful shoes, I had long accepted that the two do not go together. You just can't have both. Or can you?
To review the elegant art deco inspired Georgette Shoes I decided to style them for a day wear look. I am wearing the Georgette in pale bronze, which I selected specifically for the versatility of this colour which looks fantastic with a day wear look but would also compliment a beaded flapper dress beautifully. In order to put the comfort factor of the shoes to the test, I chose a day that involved a lot of walking, shopping and sight seeing. Our day began with a stroll around the botanic gardens to take in the flowers. This involved a lot of gushing, and me freaking out a little, much to Hugh's embarrassment (Hugh prefers rugged Australian natives over dainty European flowers) whereas I hadn't seen a tulip growing in an actual garden since I left London, about a lifetime ago.
The rest of the day was spent walking around Toowoomba city center admiring the beautiful historic architecture and window shopping. On a typical day after being on my feet for this many hours I would normally reluctantly change into a frumpy pair of flats in order to keep going. This time however there was no need to surrender to flats and I did not give my feet a second thought. The Georgette shoes are comfortable for a number of reasons.
Hidden inside the shoe sole is a pyramid shaped foam pad which contracts and traps air as you walk, acting as a cushion to the balls of your feet where pressure can be constant. As a 1920s inspired shoe, Georgette has only a slight, sturdy heel that gives just the right amount of elevation to flatter the legs but also make walking easy. Hotter have a great selection of art deco inspired heels in their current range, and their sale section boasts even more 1920s styles such as Brigette, Viviene, and Valetta – just to name a few!
Buying shoes online is something I find really daunting, even after years as a seasoned online shopper. To help their customers get a perfect fit, Hotter cater to a range of widths and sizes, and, have a very comprehensive size guide. I typically wear a standard European 39/US 8/UK6 and I am wearing the UK6 standard in the Georgette heels. I found the size 6 to be exactly just the right fit for me and incredibly comfortable! If you find yourself unsure of whether you are a standard or extra wide or extra extra wide, Hotter have an illustrated guide for how to measure your feet properly which I found very helpful.
Aside from the fact that Hotter produce beautiful and comfortable shoes, all of their products are manufactured in the UK. This means top notch quality as everything is made by skilled professionals in factories that use the latest technology to ensure superior quality materials and durability. The Georgette heels are made from a combination of leather and suede with a timeless art deco design on the outside and a pretty floral lining around the inner sides. To say that I am happy with these shoes is an understatement, as cute and comfortable are two things that don't always go together when it comes to shoes. I also really love the pale bronze colouring that can go with just about anything and everything. So if you're an art deco girl and are on the hunt for elegant shoes for every day, Hotter are a brand to watch.
Wearing:
Modcloth – hat
Unique Vintage – dress
vintage -shawl
Lovisa – necklace
Georgette Shoes courtesy of Hotter