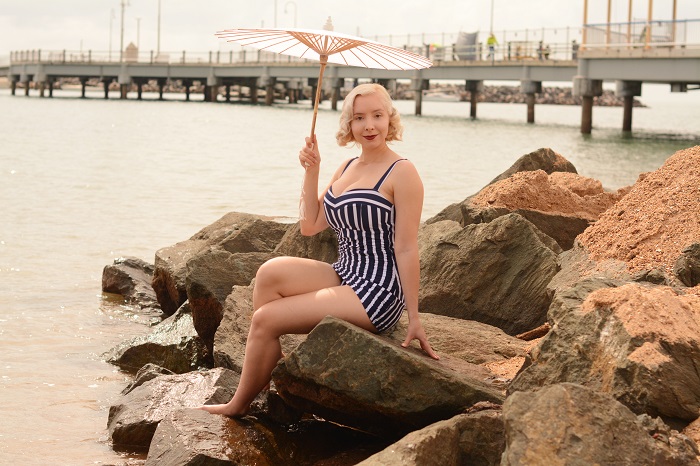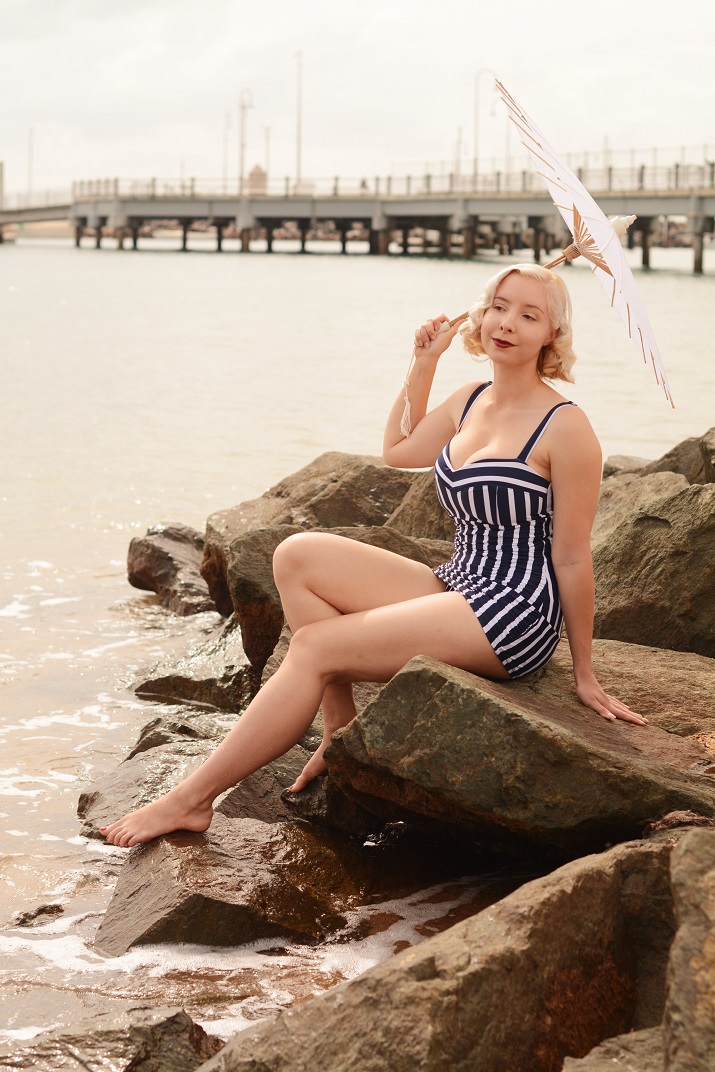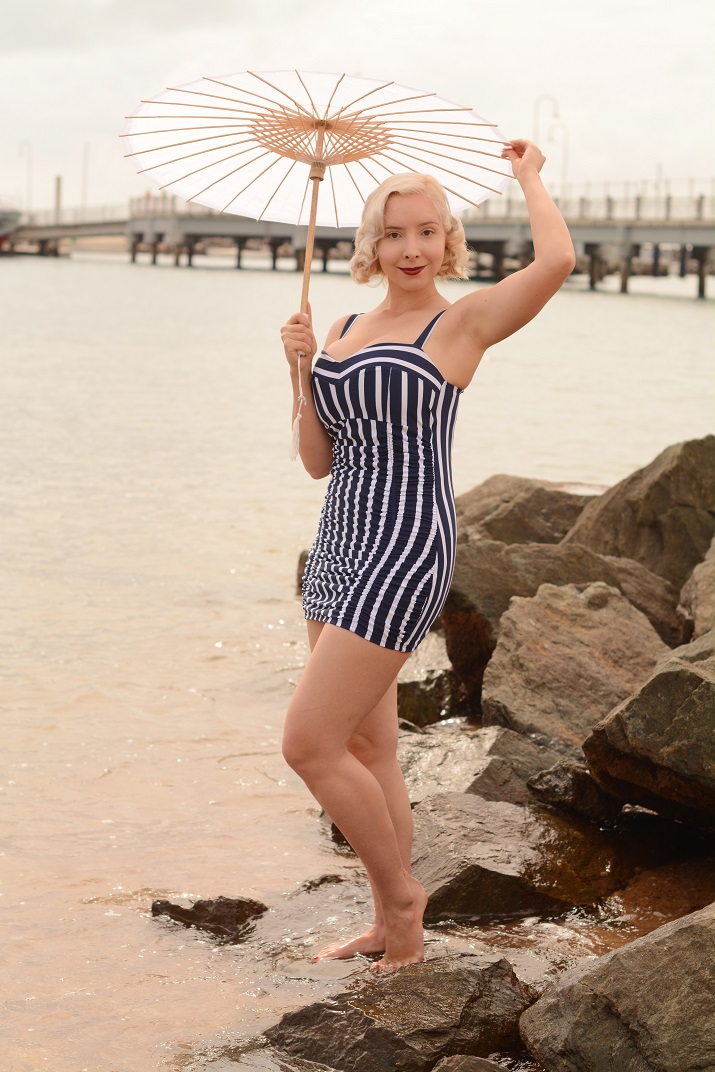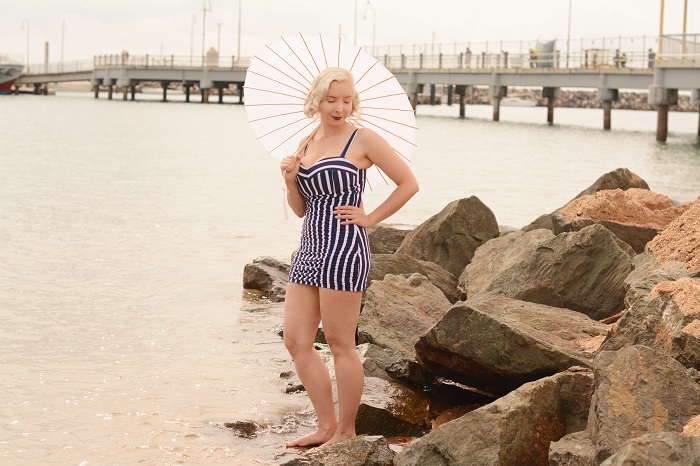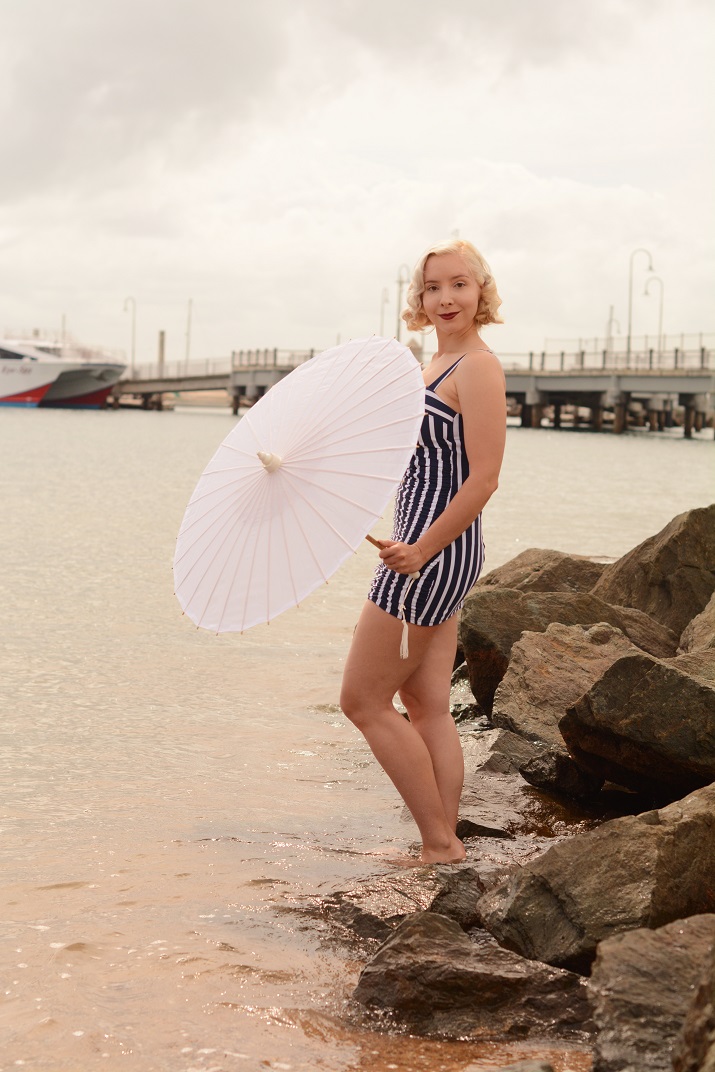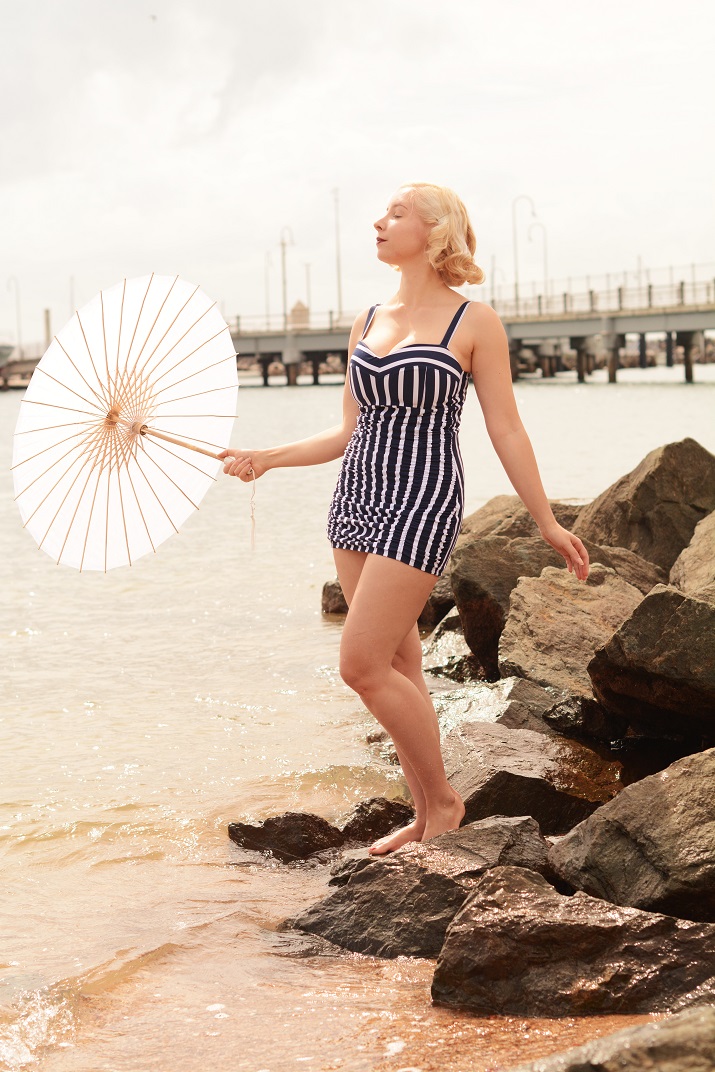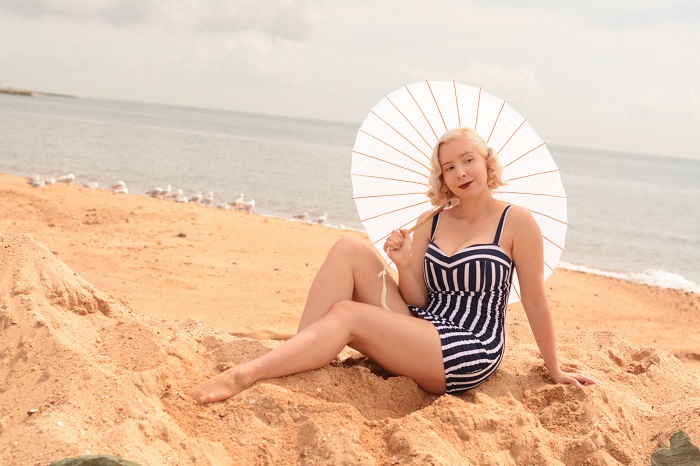 A few years ago when Sirens Swimwear opened their first pop up shop down the road from my house I treated myself to some of their beautiful vintage inspired swimsuits. The swimsuits were gorgeous and I joked with the sales assistant that I was afraid of wearing them because they were too lovely – I was genuinely terrified of ruining them. Before my first Sirens suit I had forked over a considerable sum on various vintage reproduction swimwear companies only to have swimsuits that went limp after a few wears and faded. I have since learned that swimwear is best left for the Aussies to design, for as a country where we spend nearly all year round at the beach we know a thing or two about making swimsuits!
Last year I blogged about the fabulous Try Five at Home program that Sirens Swimwear do to allow their customers the opportunity to try on swimsuits in the comfort of their own home. This year Sirens have released a brilliant new collection of vintage inspired swimsuits all of which you can order to try at home! As we all know, swimwear is not easy to buy online. I know this because I personally have had my fair share of disasters where I have ordered swimsuits that turned out to be too big or too small in the wrong places! Luckily the Try Five at Home program takes the stress and guess work out of ordering a swimsuit in the right size. To try this for yourself, the process is as easy as picking out five swimsuits and paying a deposit that is equal to the cost of one swimsuit. So easy, and it means that you can try on swimsuits in a range of sizes the way you would if you were out shopping!
To trial the program for myself, I picked out five lovely swimsuits from Sirens latest collection. Having tried them on, I found that some were a teeny bit big – thank goodness for being able to try them on first, and others to be just right. I found the stunning Marilyn Swimdress in Nautical Stripe to be the perfect match for my shape. Much as it looks like I am wearing a one piece – this is actually a two piece swimsuit with high waisted bottoms and a 'dress' like top that goes over them. I can't stress enough how convenient this design is, perfect for when you're not in the mood for a bikini but want the comfort of one.
One of hardships that comes with reviewing swimwear means a trip to the beach – the struggle is real! So last week I took the Marilyn Swimdress to the beach, because a swimsuit like this is too lovely not to wear as often as possible, and most importantly I know I never have to worry about it deteriorating. Summer has just begun here and the water is perfect, albeit mind the jellyfish! I am actually absolutely terrified of the things (although I do think they look really cool) and one did manage to sting me on the posterior…
In action, the Marilyn is as practical as it is glamorous. Some of you might wonder how a swim dress works in the water – does it float up? The answer is no! While there is some movement in the skirt part, it billows out a little at the hips but does not rise up – and with the high waisted bottoms underneath this is a great option if you are after a modest look. Caring for your Sirens swimsuits is extremely easy, I just rinse mine off after the beach and hang them out. These photos were taken after I had already worn my Marilyn to the beach a week earlier and it looks as immaculate as the day it arrived. If you are tired of swimsuits that fall apart after one summer, I would highly recommend investing in a Sirens suit as these are swimmers made for all body types and made to last. To find out more about how to try five swimsuits for yourself, head on over to the Sirens Swimwear website!