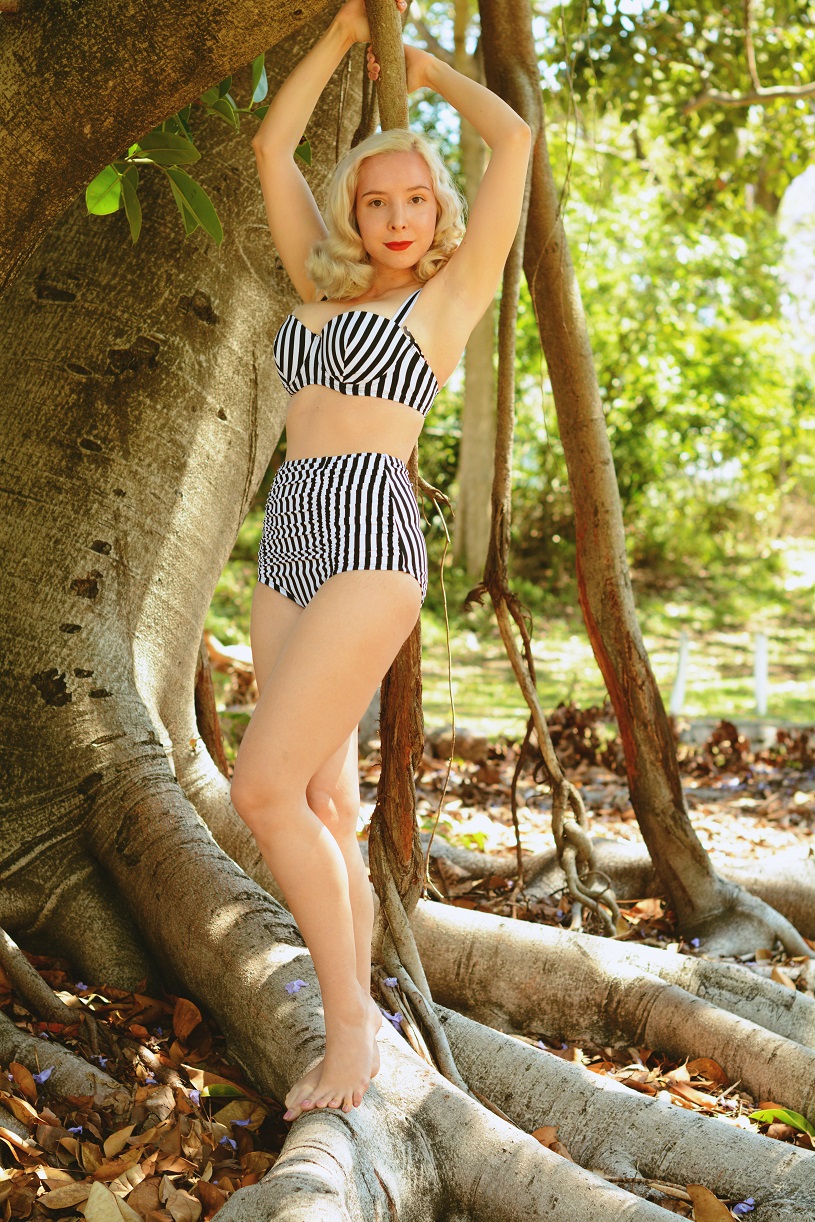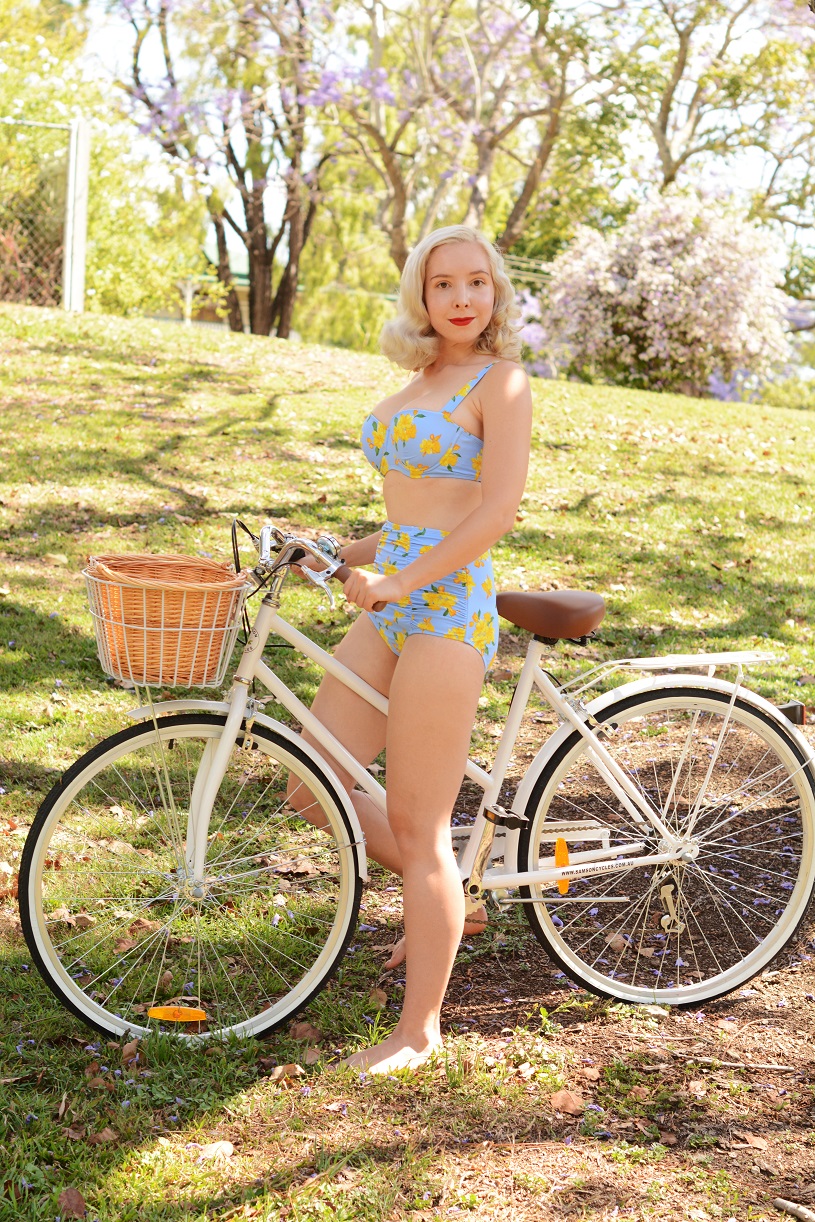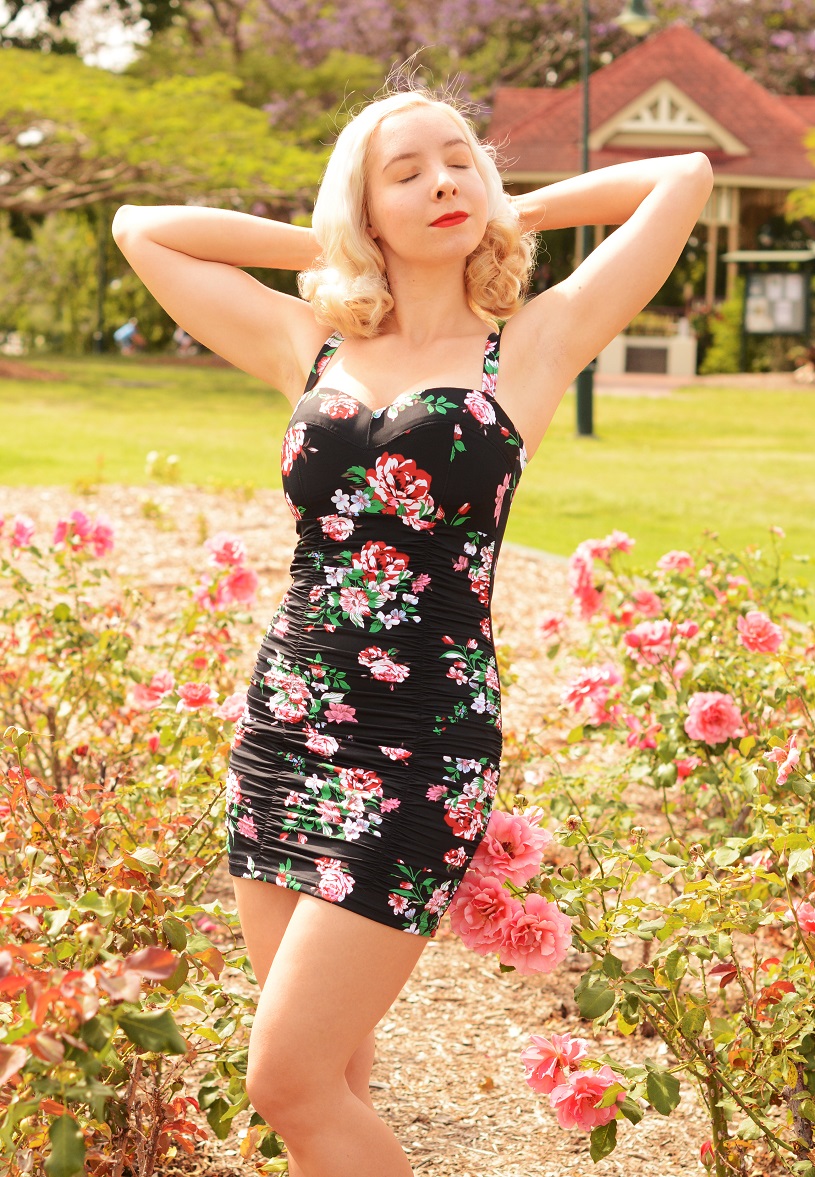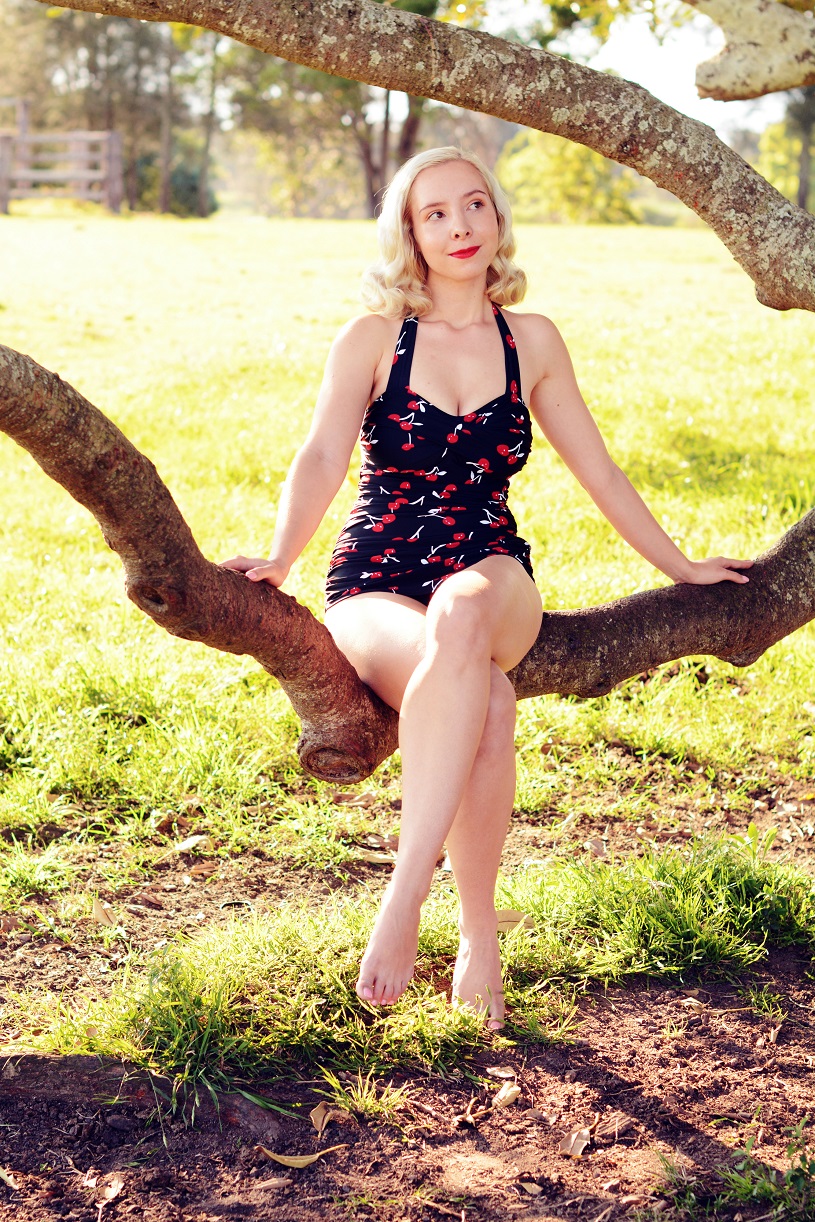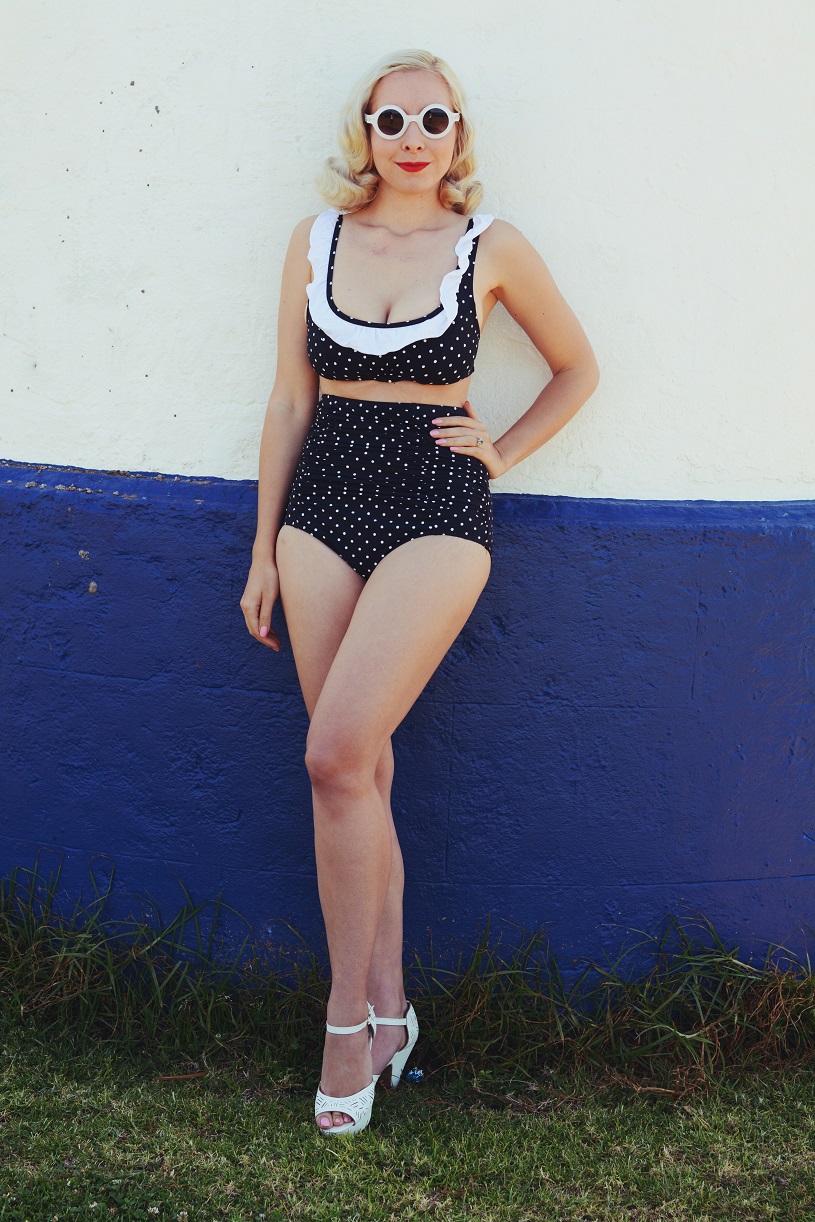 It is always a great pleasure to blog about Australian made vintage reproduction brands and Sirens Swimwear is not only a home grown company but in fact a local business who have a little shop just down the road from my home. It is through searching for vintage reproduction swimwear that I first discovered vintage fashion in the first place, and over the years I have trialed a wide range of vintage reproduction swimwear brands. When it comes to purchasing vintage swimwear it isn't as simple as buying a dress. Swimwear needs to be as supportive as good foundation wear to create a flattering silhouette, and be sturdy to withstand being battered by waves, scratched by sand and not lose it's colour from constant exposure to chlorine.
Since buying my first Sirens swimsuit last year, Sirens Swimwear is the first brand that I have encountered who create swimsuits that are resistant to constant wear and retain their pristine appearance, making them a glamorous investment that will last for many summers. Shopping for swimwear can be daunting – whether it is trying the swimsuits on in changing rooms or the anxiety caused by being uncertain of which size to order, so the clever folks at Sirens Swimwear have come up with the Ship the Shop program that allows customers to order five swimsuits to try on and then return the extra swimsuits at no extra return shipping fee. The Ship the Shop program is as easy as picking out five different swimsuits in your size and paying a deposit fee for one swimsuit in order to pick out your favorite – or ordering five swimsuits in a range of sizes to find the one that fits you perfectly.
To trial the Ship the Shop Program I ordered five swimsuits in different styles and cuts in order to find the swimsuit that was just right for my figure. Being a petite girl with a full bust I have always had a difficulty finding bikini tops that are both flattering and supportive. I was most impressed to find that Sirens bikinis provide the same support as a high quality bra, with full cups to support a variety of bust sizes and under wire. I love high waisted bottoms as I find them to be the most flattering and modest, and what I love most about Sirens high waisted pants is that they are made with shape wear lining to create a smooth silhouette. This is the same for Sirens one piece swimsuits, which are made with shapewear lining all the way through to provide excellent support.
With Sirens swimsuits designed to create the most flattering silhouette, it is important to size up from your regular size if your measurements are in between sizes the same as you would when purchasing foundation garments. This is why the Ship the Shop program is an excellent idea as it takes the stress out of working out what size to order! The lovely ladies behind the Sirens brand are dedicated to creating elegant swimwear that makes all women look and feel stylish and seductive and is available in sizes 8-20 with bust sizes A-F+.  As you can see I had a lot of fun trying on all of these beautiful swimsuits and deciding which one to keep has not been an easy task – so thank goodness that Christmas is just around the corner! I will be writing about the swimsuit that I chose to keep in a future post, but for now I would love to know – which one is your favorite?
To order your own Sirens swimsuit be sure to use the code harlowdarling to receive free shipping off your order!