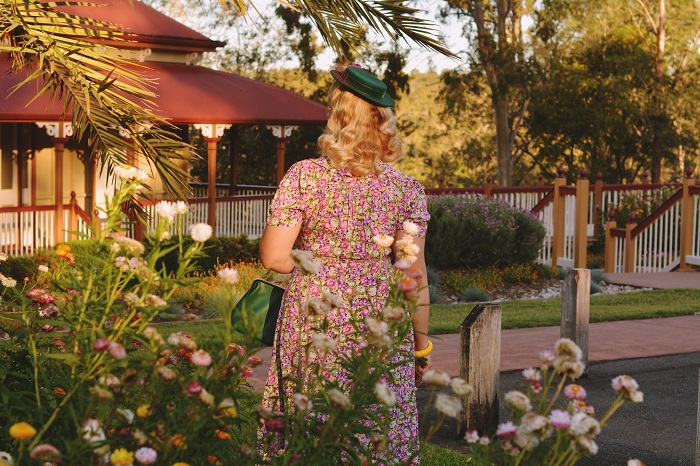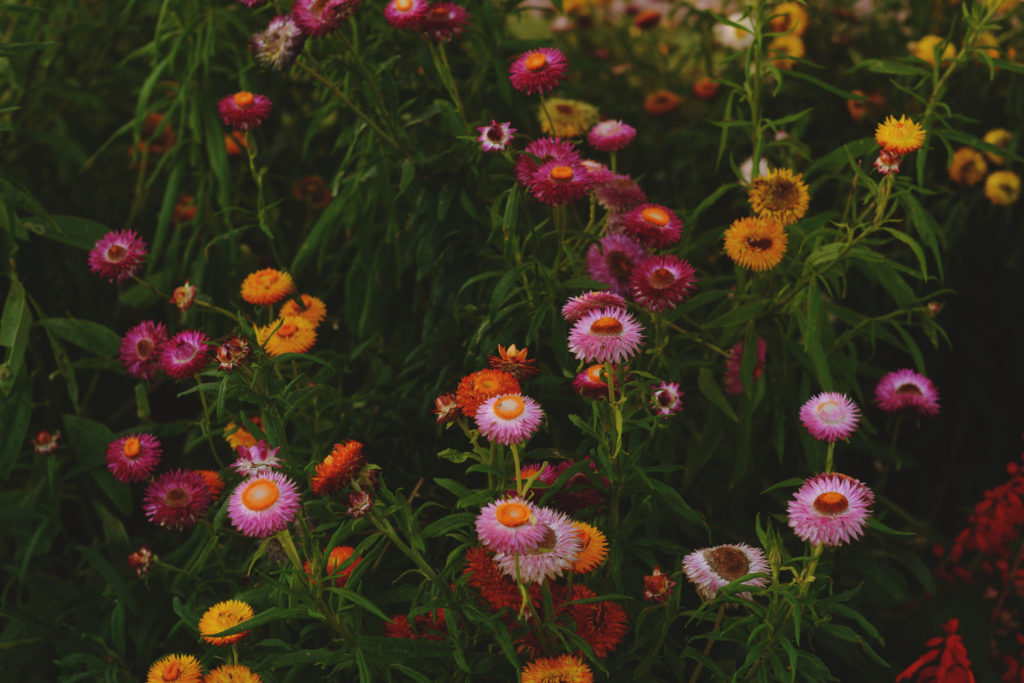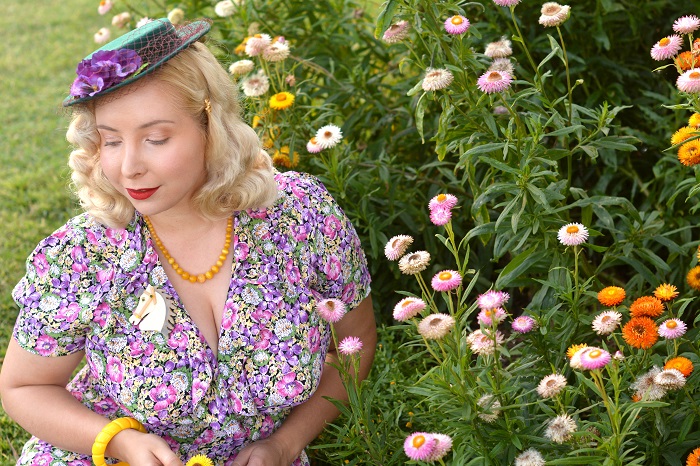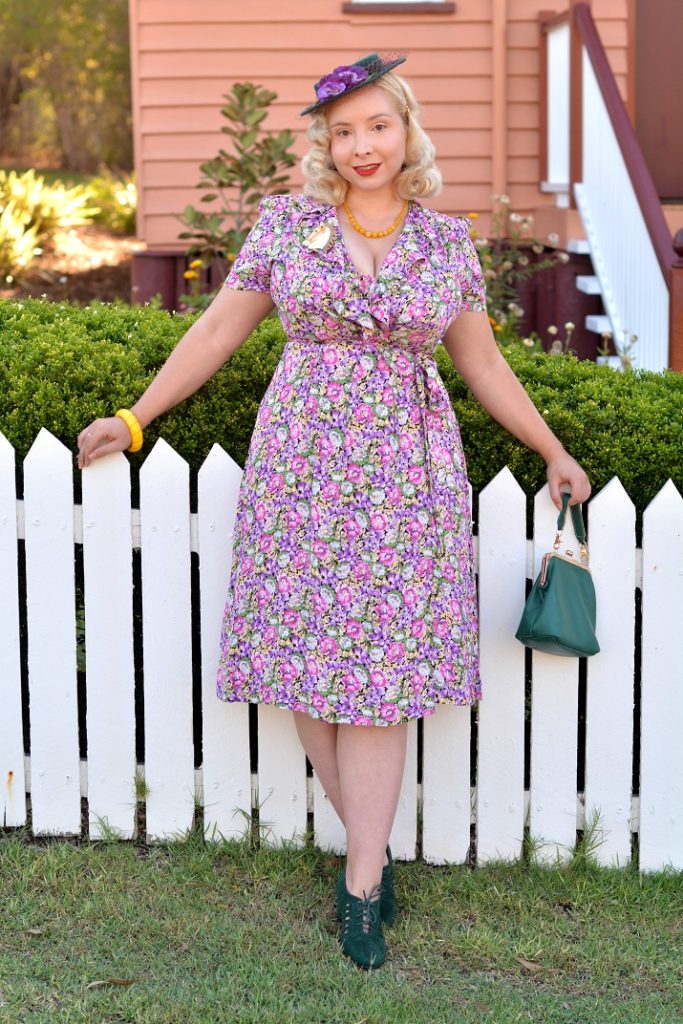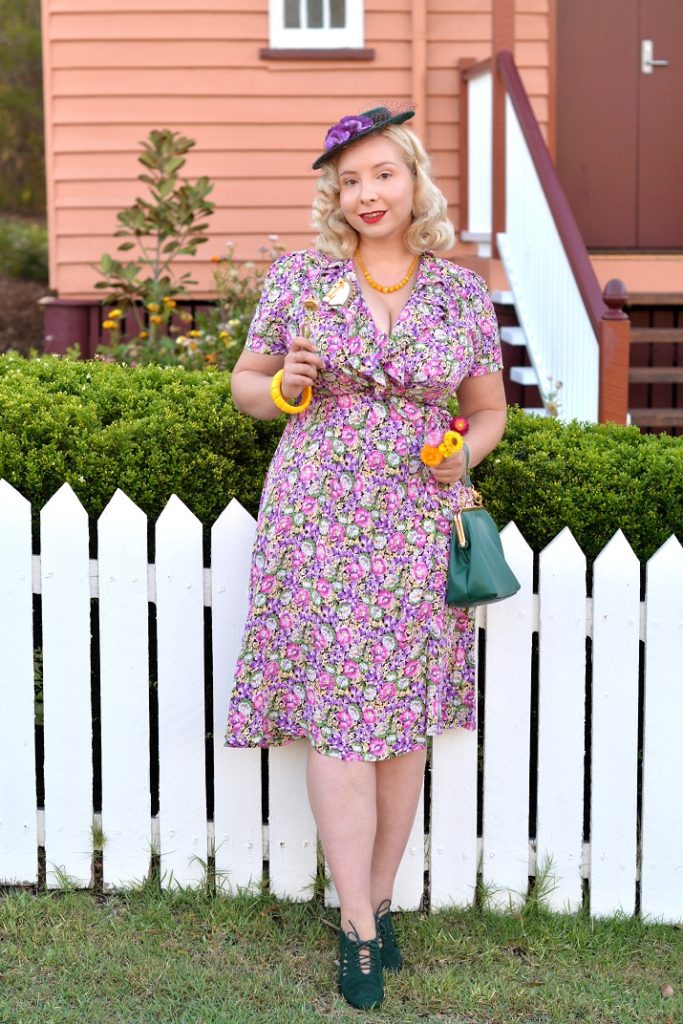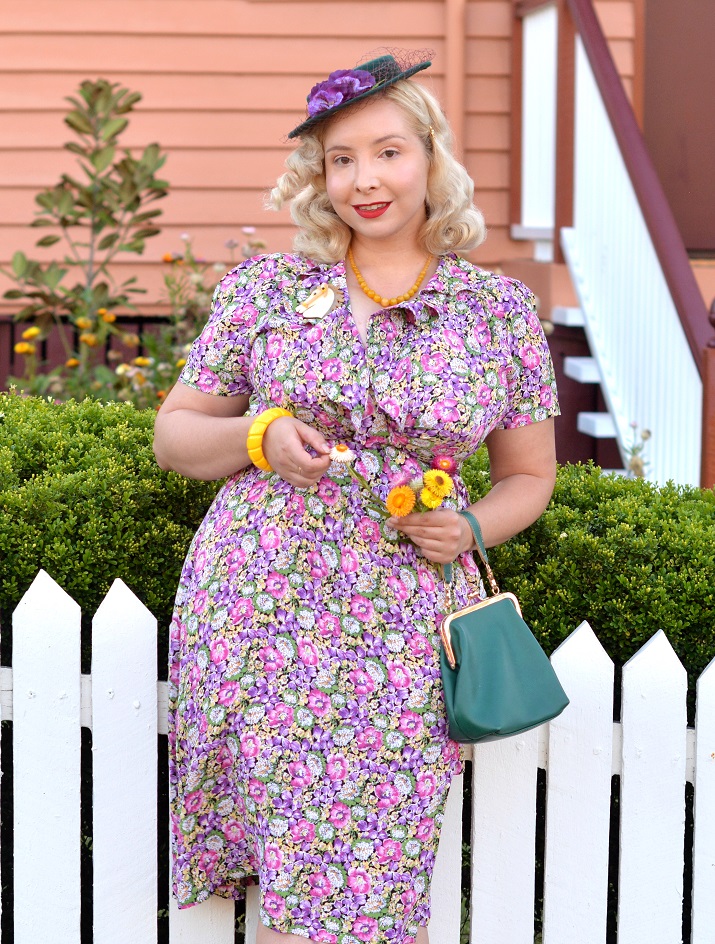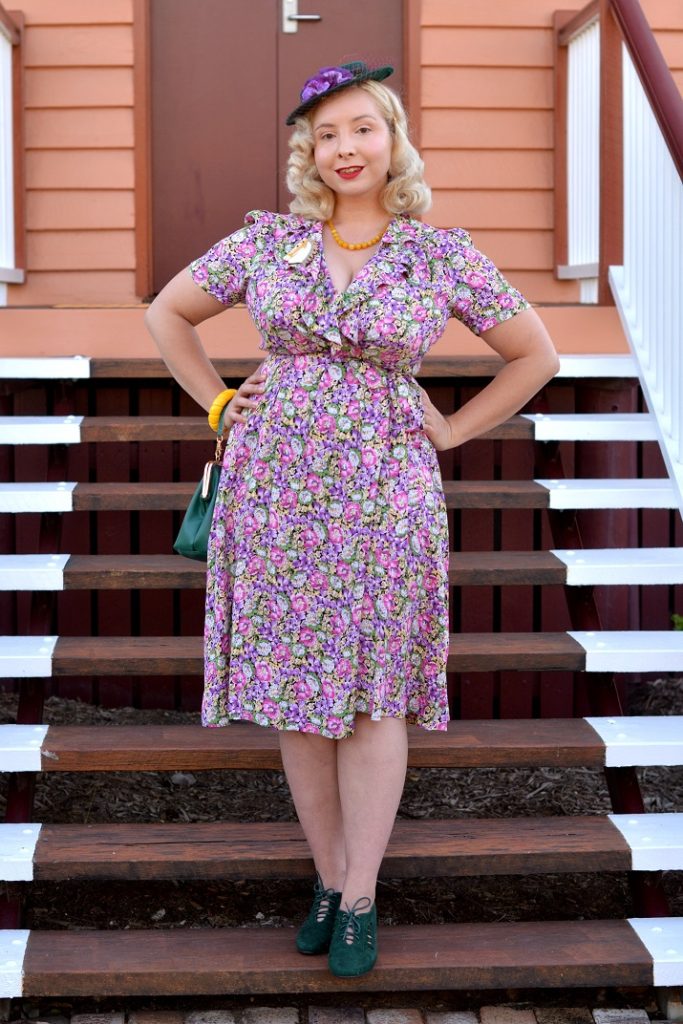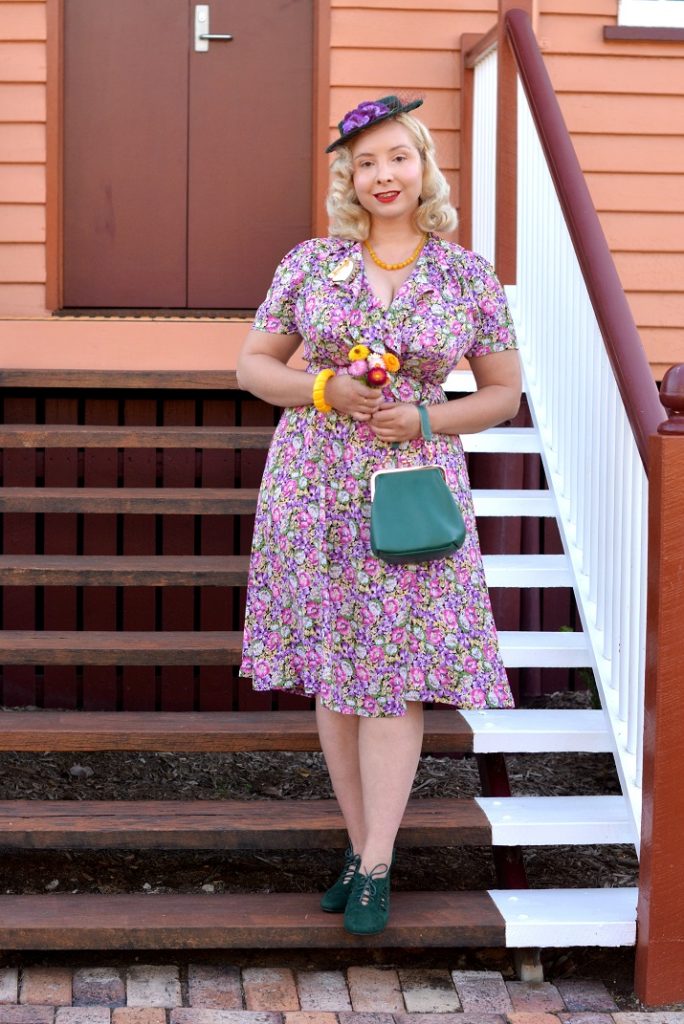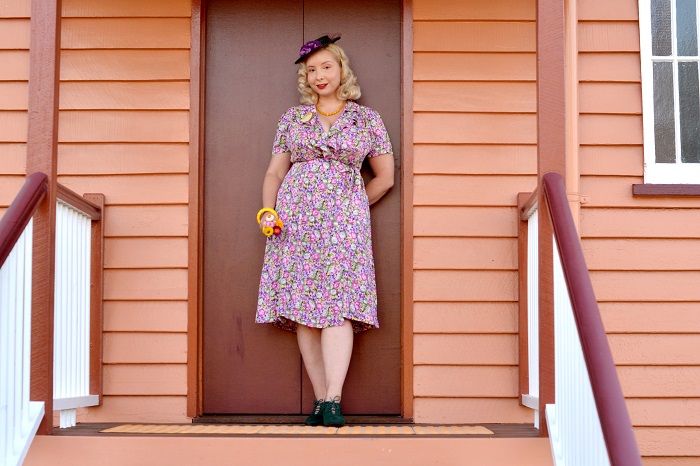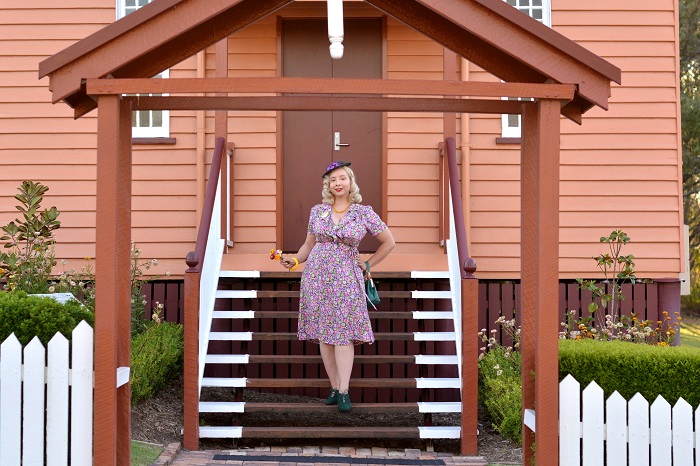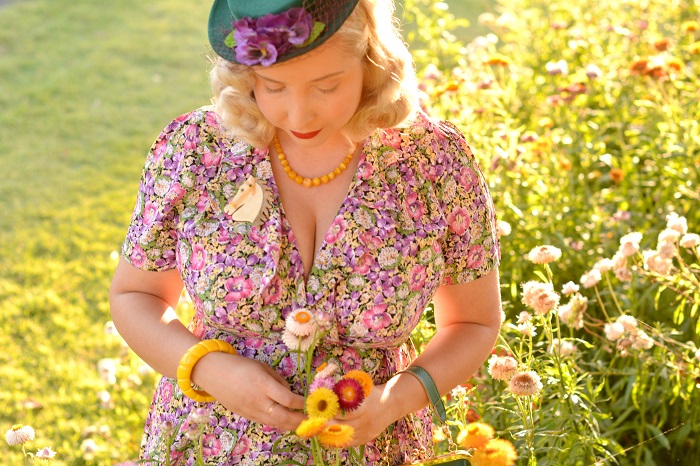 Well, November sure was a huge month. I packed up my life for the last three years, renovated a unit and moved back home to Brisbane. If I had to choose between moving house again and having wisdom teeth pulled, well obviously I would pick the teeth. Every time. Because moving house is every bit as enjoyable as pulling teeth. Other than the fact that I had to put three quarters of my things into storage, I'm very pleased with how everything has worked out. Especially the renovation!
The thing I'm looking forward to the most though, is finally being able to enjoy getting dressed up again. After having spent the last two weeks in active wear with my hair in a bun and not a scrap of makeup. My favourite thing about vintage fashion is the transformation process. The way pincurls, a red lip, a hat, some heels and a floral dress make me feel like a different person.
Or, at least this is what actually makes me feel like myself. I'm sure other vintage lovers will understand exactly what I'm talking about! Obviously it isn't practical to wear nice things daily, but I believe that one should make at least one occasion a week to wear something that makes you feel good.
When The Seamstress of Bloomsbury first released their Peggy dress in the purple pansy print I just wasn't quick enough, so I was delighted to see more of this fabric pop up! As you know, I'm a huge fan of the Peggy wrap dresses, so this time I decided to try the Ruffle Collar Peggy dress. Just like the regular Peggy dresses, this style is extremely comfortable, flattering, and the ruffles give the dress a playful feel. You can probably tell that it was pretty windy when these photos were taken as I couldn't get the ruffles to stay put.
However, I love the ruffles so much that I think I like this style even more than the original Peggy design! I don't own anything in purple, but the print really stood out to me because I love growing pansies. They are so easy to grow and one of the few types of flowers I have managed to grow successfully from seeds this year. I ended up with so many that I really got into flower pressing and now have a whole heap of dried ones as a memento of this past spring.
This hat and dress combination turned out to be a bit of serendipity. I made the hat a few months ago and wasn't sure if I even liked it. It was based off an illustration in a 1940s Australian Womens Day and I made it without even thinking of what to wear it with. And then this dress came along, so with its purple pansy flowers the hat and dress ended up being the perfect match for each other.
Today marks the first day of summer here in Australia, which means months of hibernation indoors for me. Which I guess won't be much different from how the rest of this year has been due to lockdown. In preparation for this I purchased a wide range of craft supplies to keep myself entertained so hopefully that means I will be able to whip up some accessories to wear in the New Year. My next project is making some 1920s & 30s beaded purses so hopefully they don't end up a total disaster….