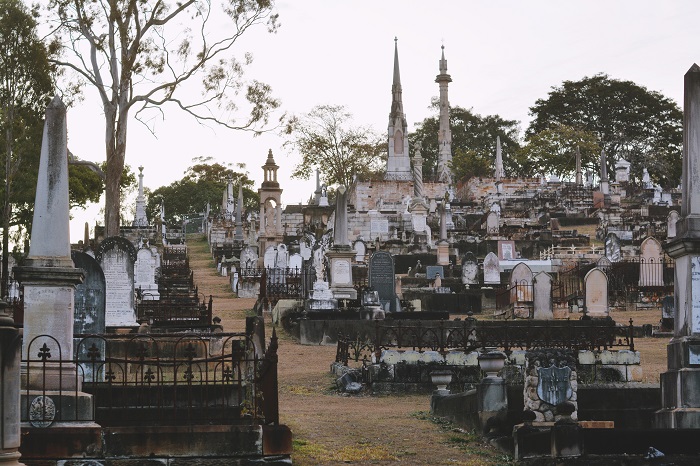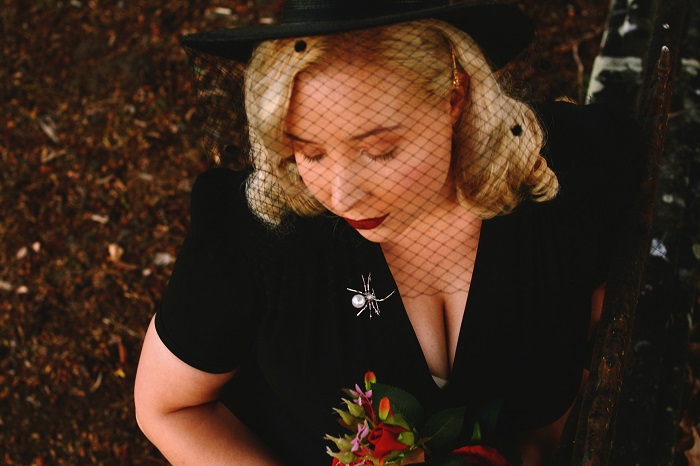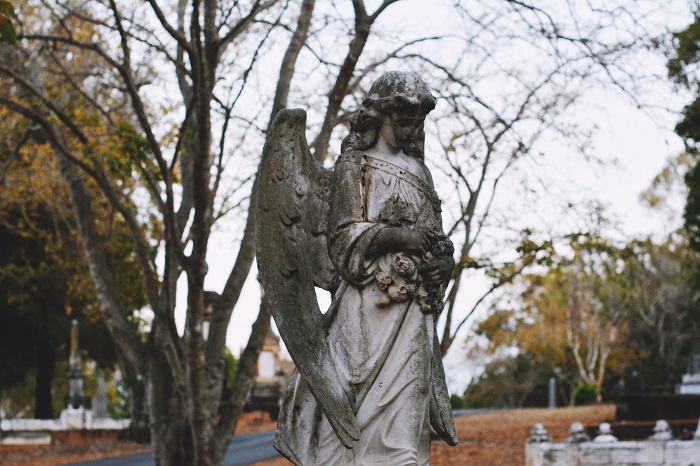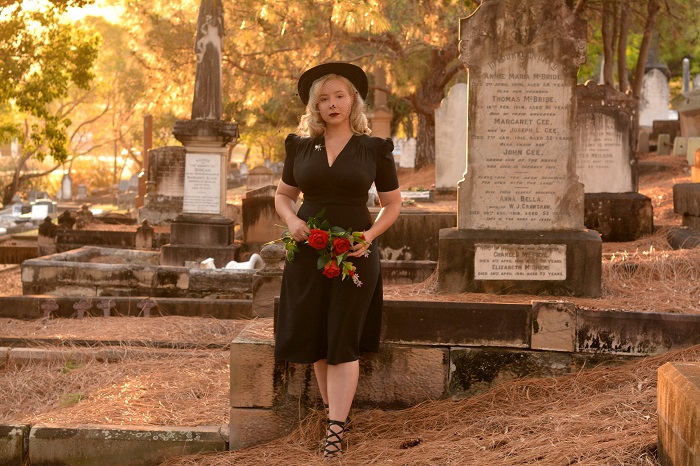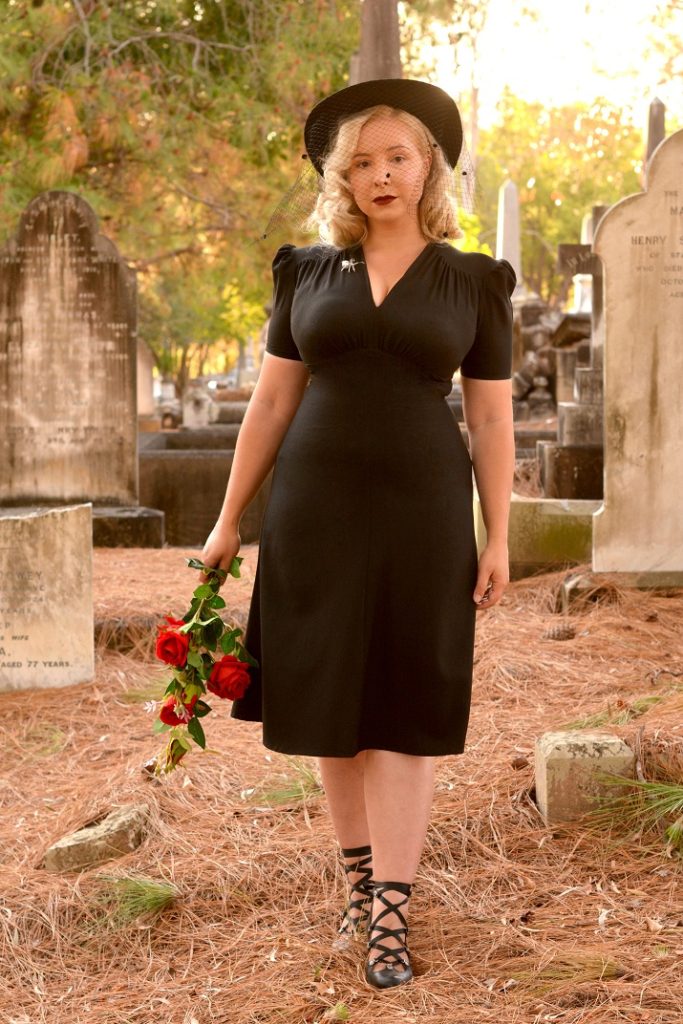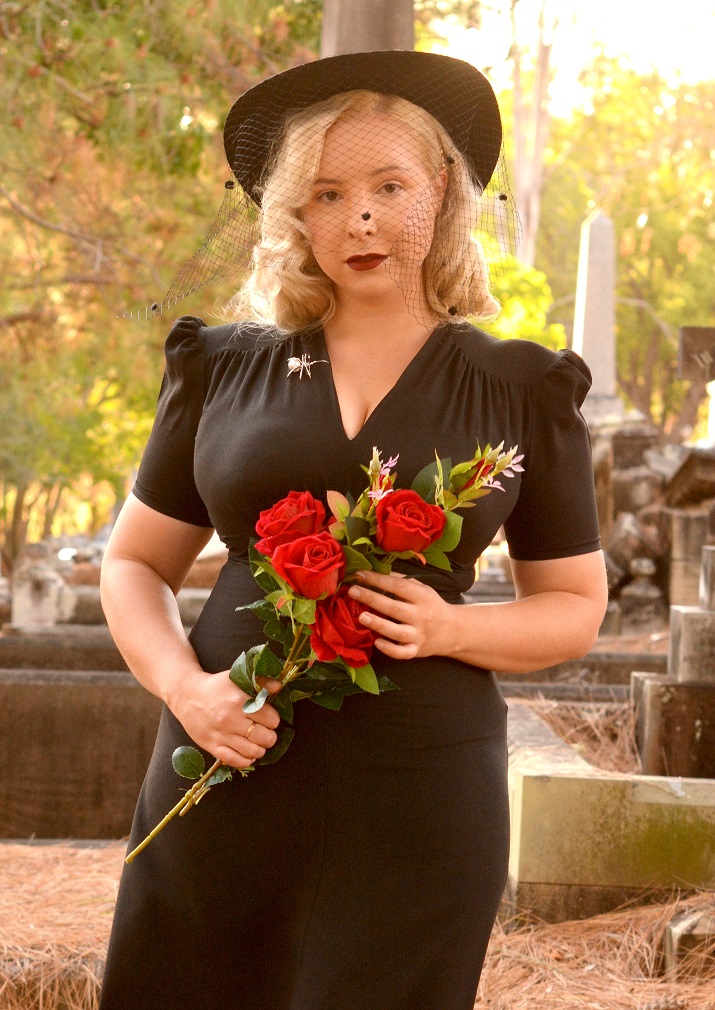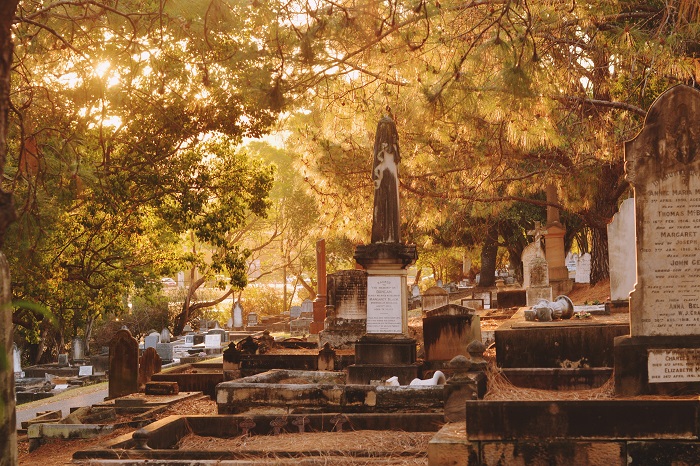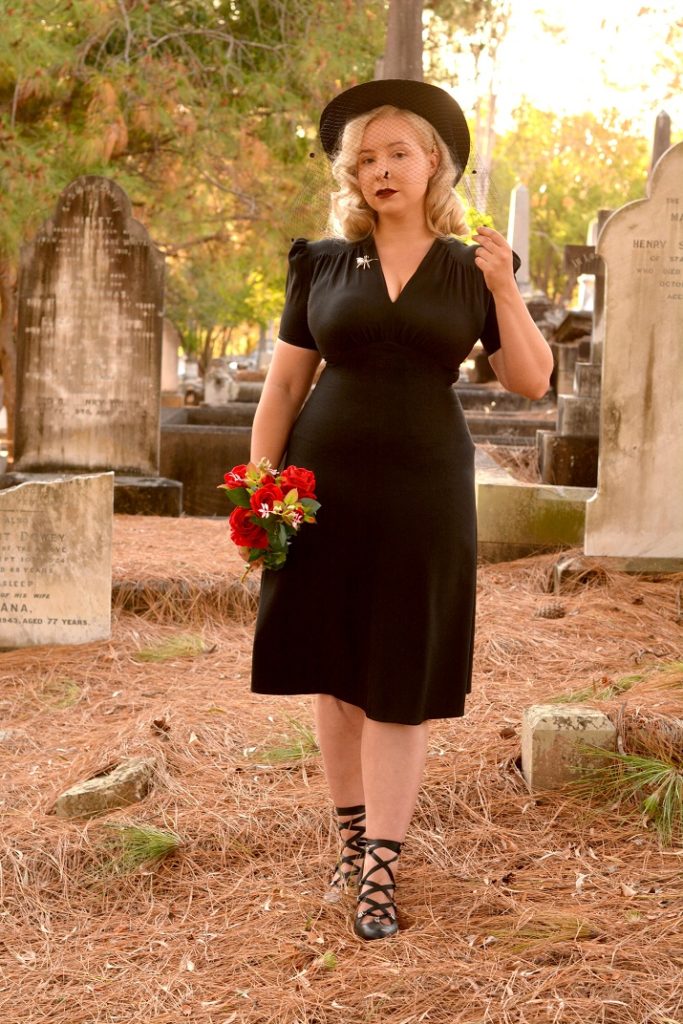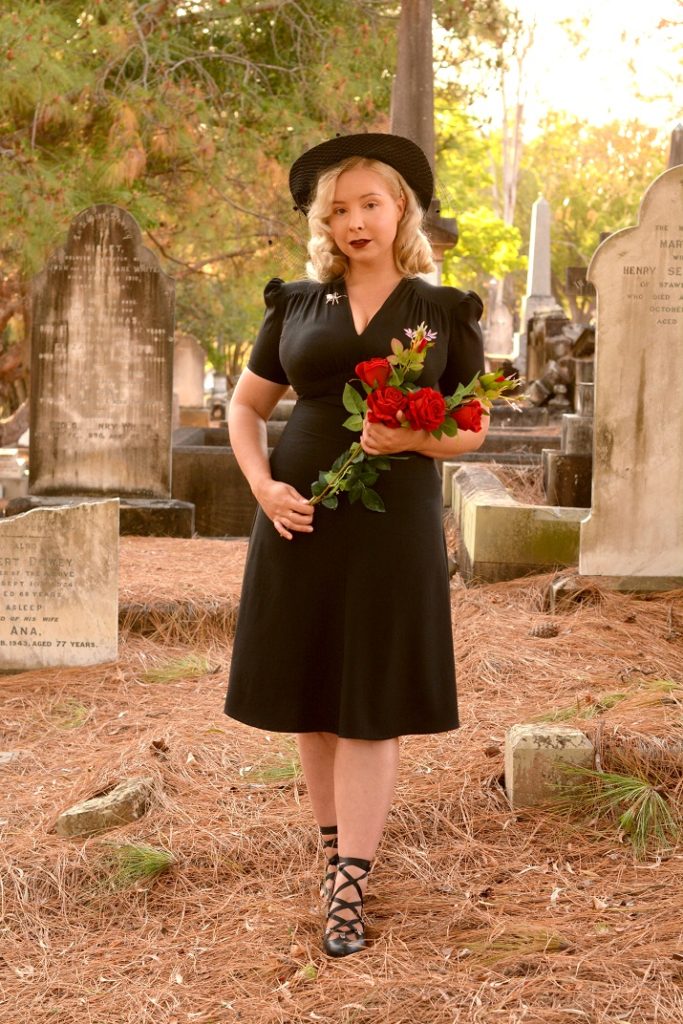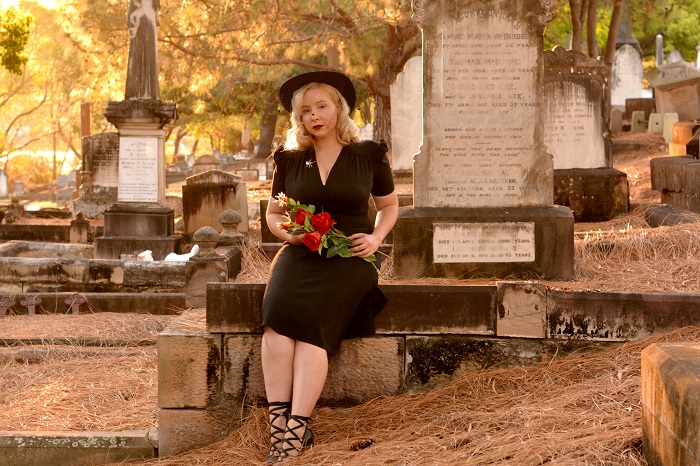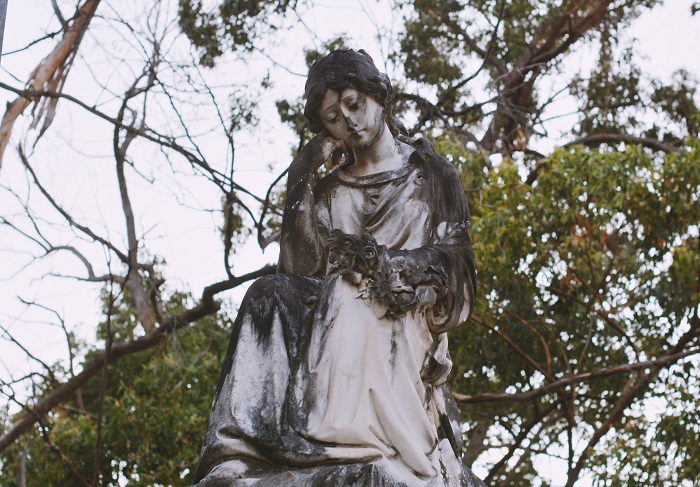 When silent era film star Rudolph Valentino died suddenly and unexpectedly in 1926 he left behind a trail of devastated fans in his wake. To this day his grave in Hollywood Forever is adorned with lipstick kisses and fresh roses, left by adoring fans who are still enjoying his films in the second coming of the 20s. On the first anniversary of Valentino's death a veiled woman in mourning attire was observed placing a single red rose on his grave.
This would become an annual ritual and soon audiences would clamor to see the mysterious woman with their own eyes. Speculation grew, who was this woman; a devoted fanatic, a secret lover, a silver screen starlet? Various attention seekers came forward claiming to be this enigmatic character, dubbed The Woman in Black of Hollywood Forever. For three decades she continued to pay Valentino a visit. However, she was not alone. A few years later several other women began this same pilgrimage and the number of these ladies in black would continue to grow over the next few decades.
In 1984 an elderly woman came forward and told The Times that she was in fact the original woman in black. The woman was Ditra Flame and had met Valentino on several occasions as a teenager. Valentino was a friend of the family and when Ditra was gravely ill in hospital the actor would visit her bedside. One day Valentino placed a red rose in her hand.
"You're not going to die at all," Valentino promised her. "You are going to live for many more years. But one thing for sure, if I die before you do, please come and stay by me because I don't want to be alone."
Ditra recovered from her illness and never forgot Valentino's kindness. She did exactly as he asked and continued to visit him until old age became an obstacle and she eventually passed. Today Hollywood Forever Cemetery has women in black attending the annual service for Valentino, and one of them is the delightful Karie Bible who I follow on Instagram. If you love Hollywood history and have a passion for the macabre I strongly advise giving her a follow.