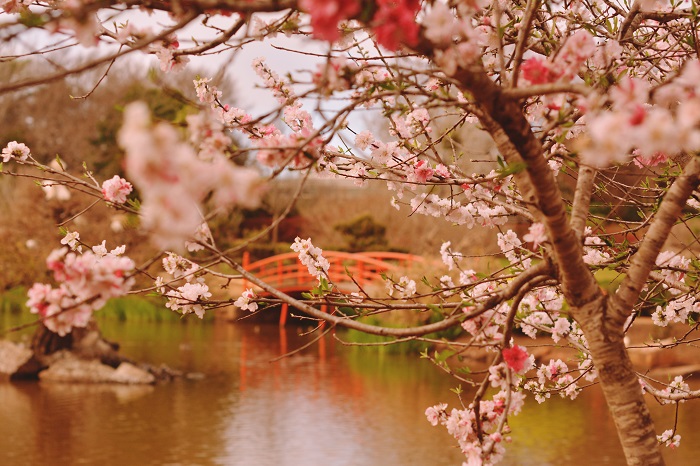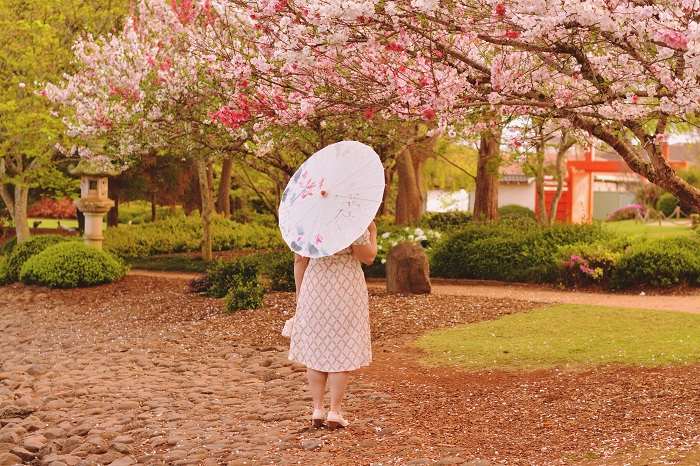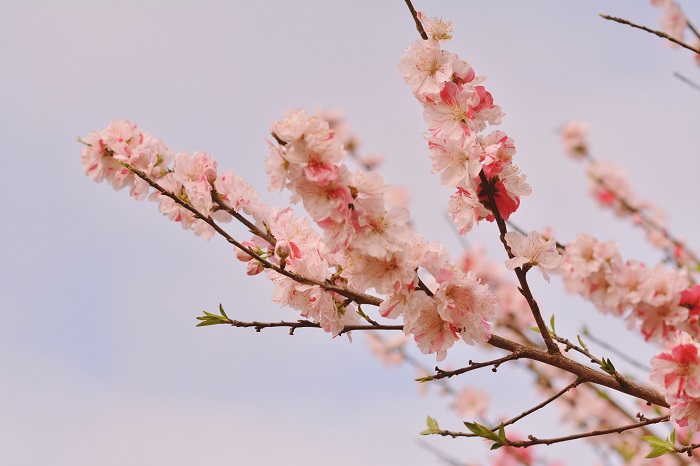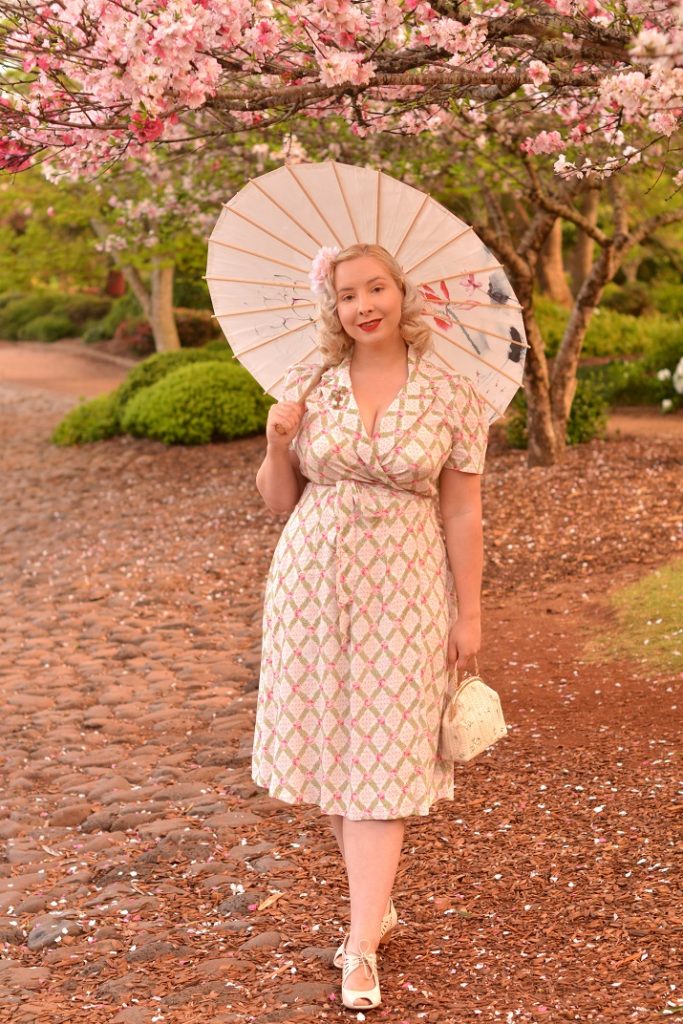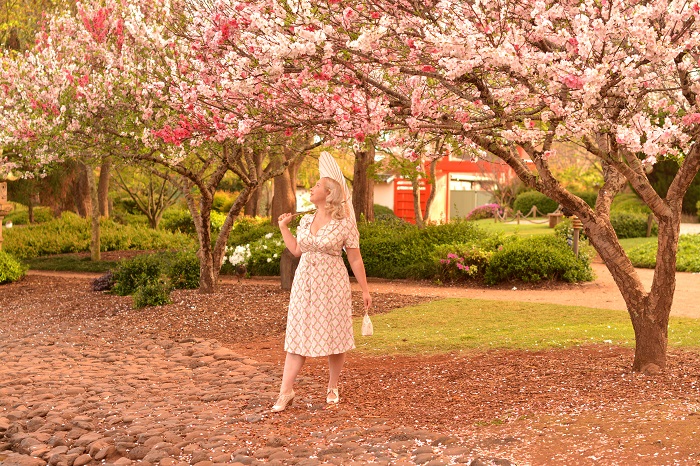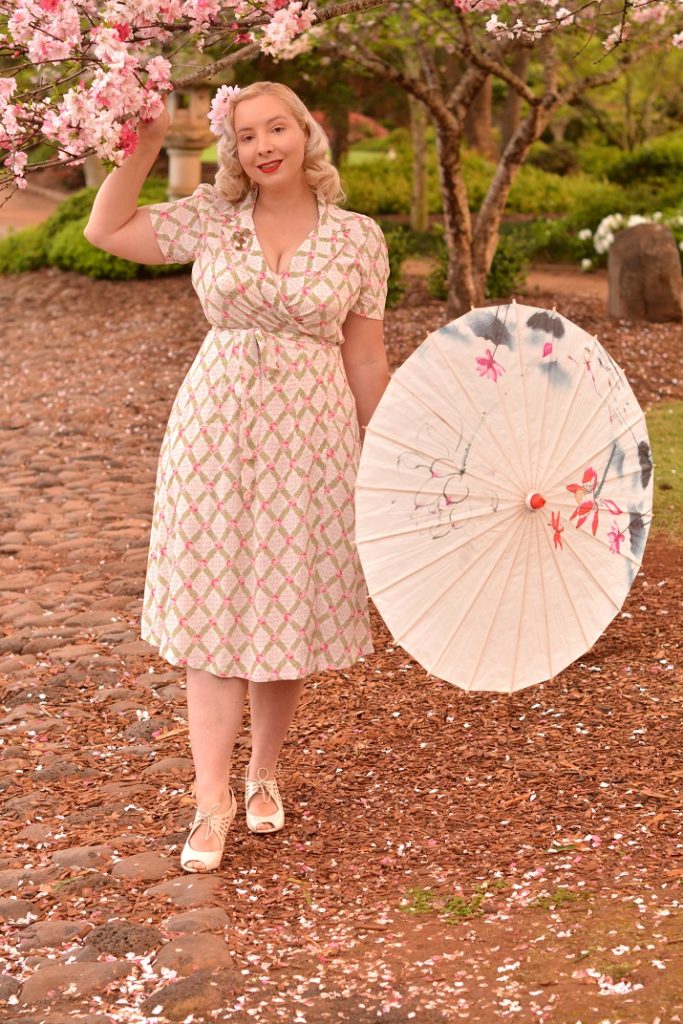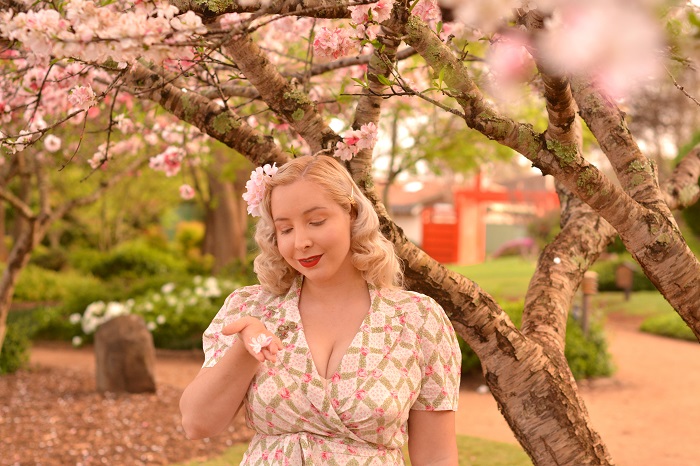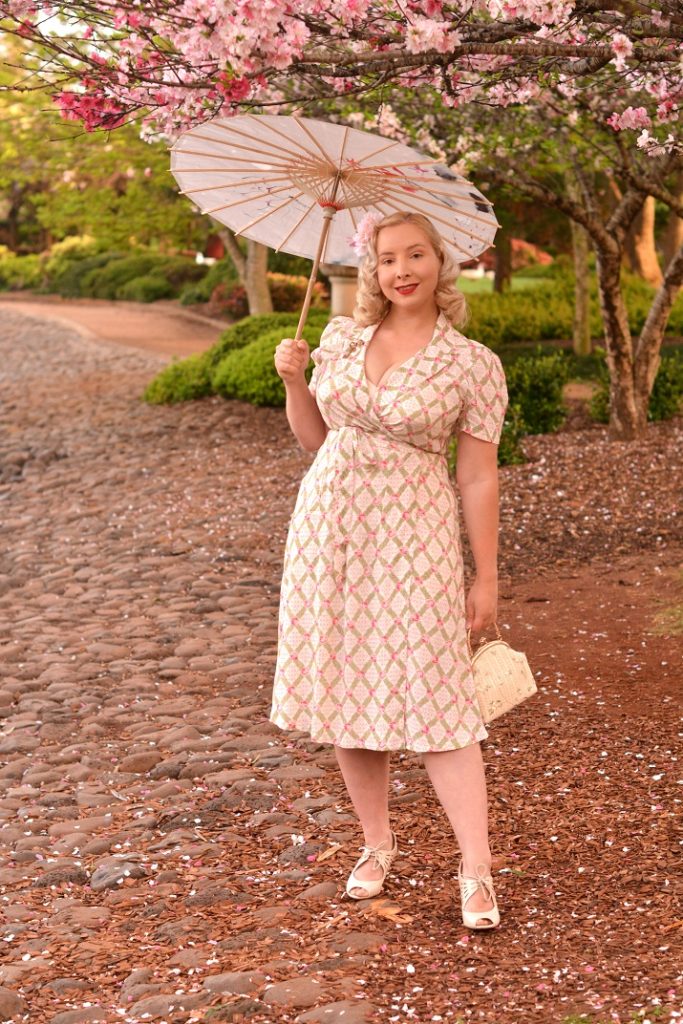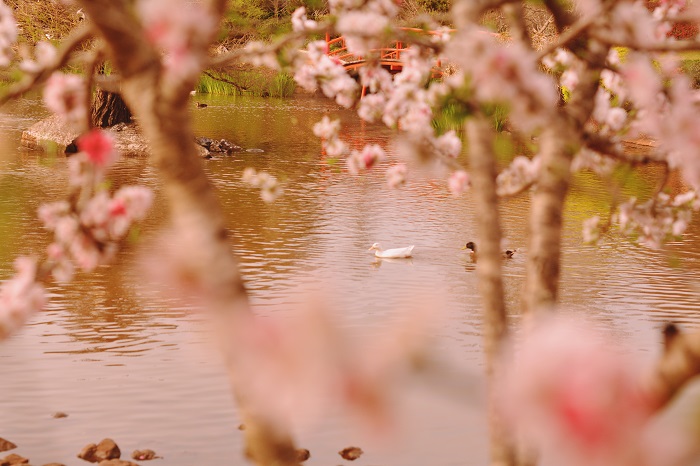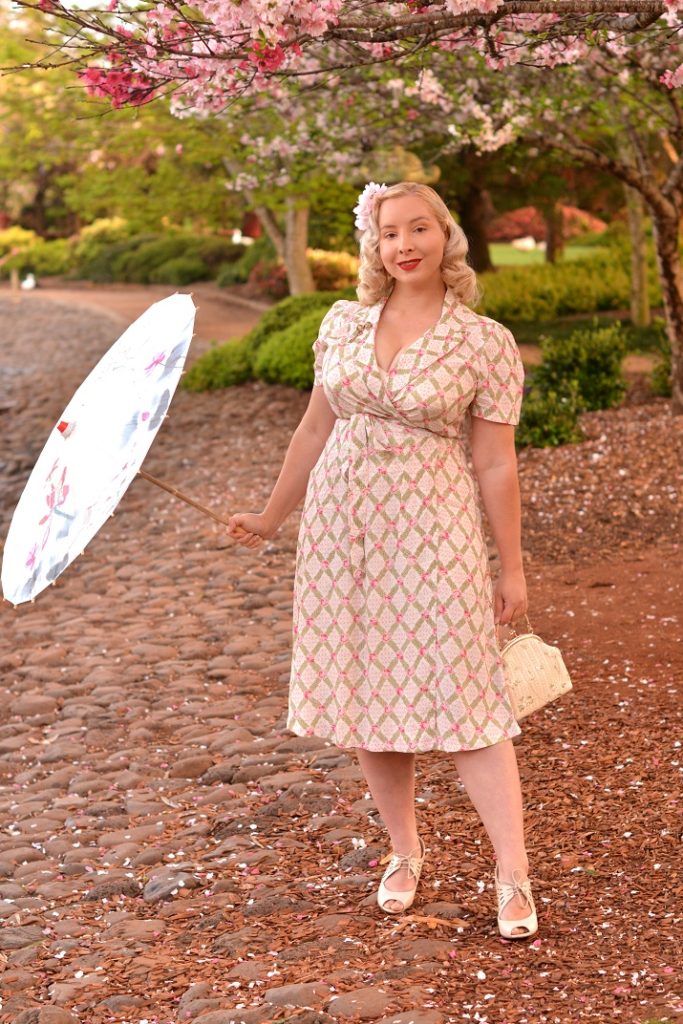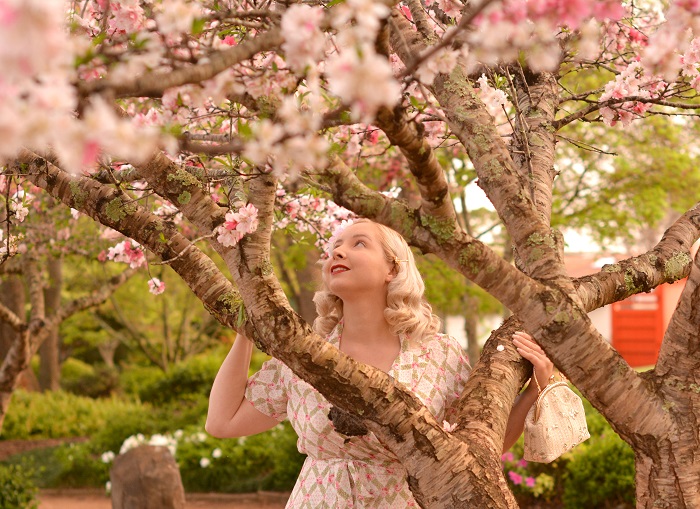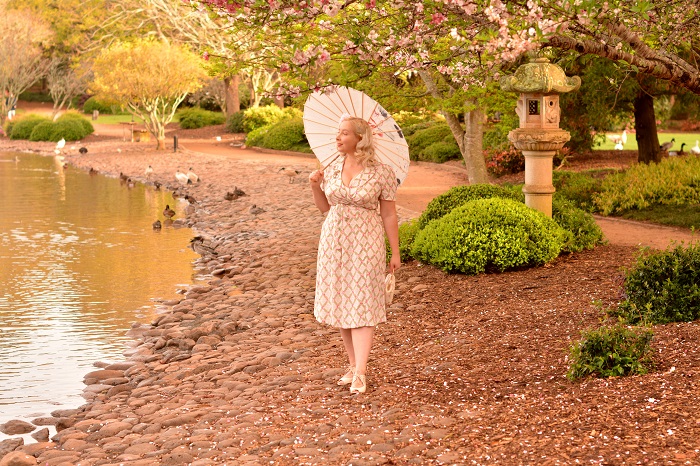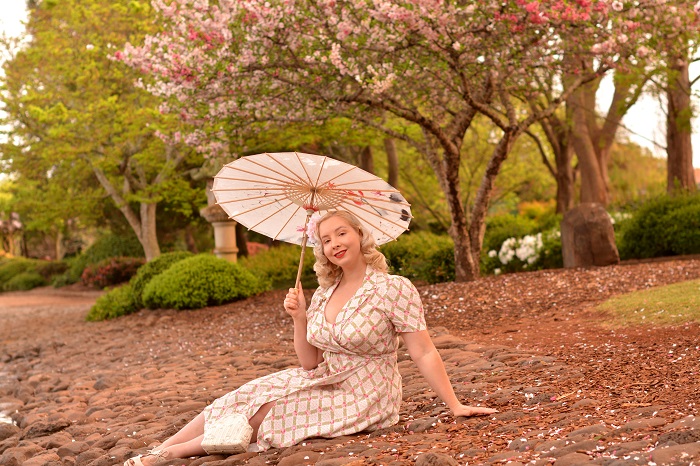 This spot really needs no introduction, as I've taken photos here every September for the past few years. Except last year, because I didn't have any outfits that complimented the cherry blossoms. This year however, I had too many options so it was hard to choose! When The Seamstress of Bloomsbury released the new Rose Kiss print, well, I couldn't add it to my cart fast enough.
With the way things have been in the world, The Seamstress of Bloomsbury S/S20 release was delayed and only limited amounts of new stock could be made. So I was very much in a hurry to purchase some lovely new additions to my spring/summer wardrobe. After wearing lots of dark shades and primary colours through winter I've been really craving pastels and cheerful prints. This version of the Peggy dress has pink roses all over it and I thought it was a close enough match to go with these frilly pink sakura blooms.
I feel extremely grateful to have had a chance to get these photos because the flowers don't last long, and always bloom right in the middle of the flower carnival. Usually this event means massive hoards of tourists so we plan around this by waking up before dawn, turning up to get photos just as the sun is rising and leaving before the crowds appear. Thankfully no one else shares my obsession passion for flower photos to this extent…so we are the only ones there taking photos.
If I'm really lucky I might just have enough time to get some photos with the tulips and poppies too…so keep your fingers crossed for me! I always feel so much more inspired when I can take photos with aesthetically pleasing backdrops rather than the same old over and over again…