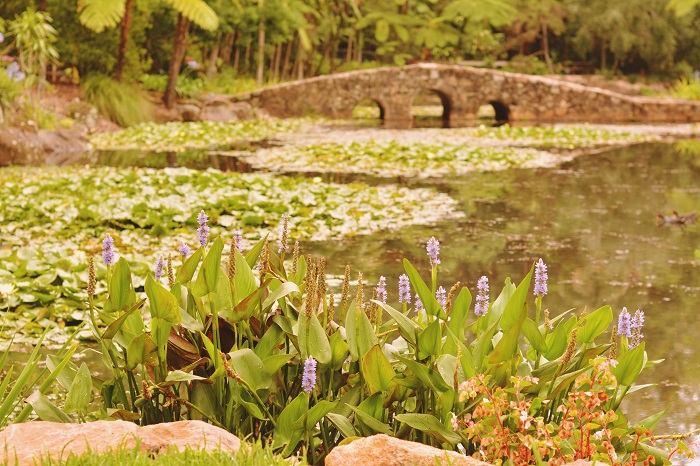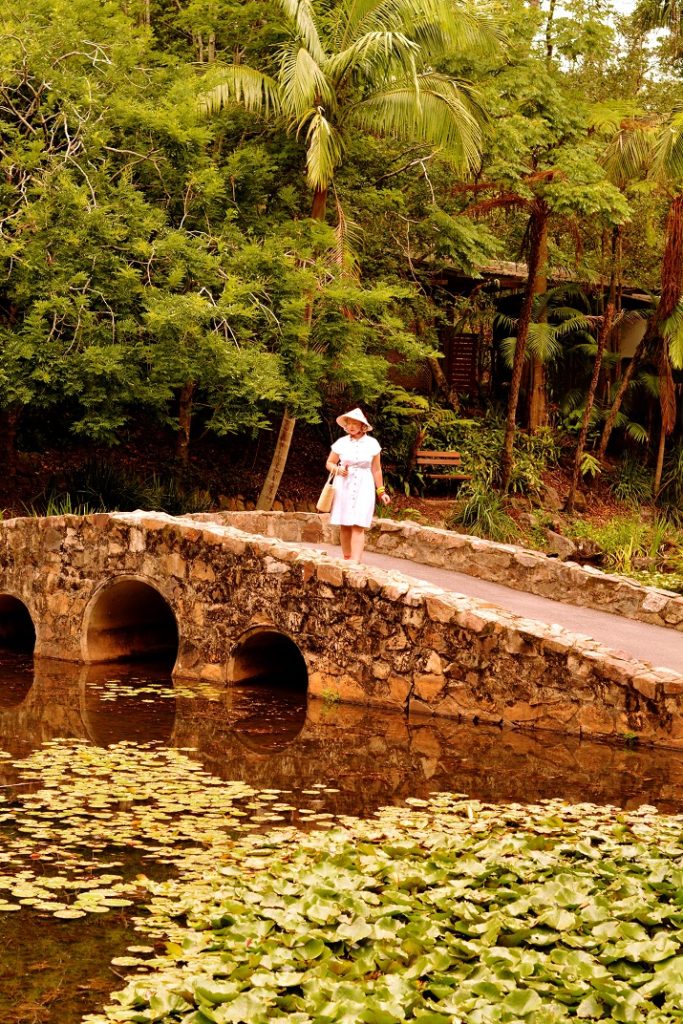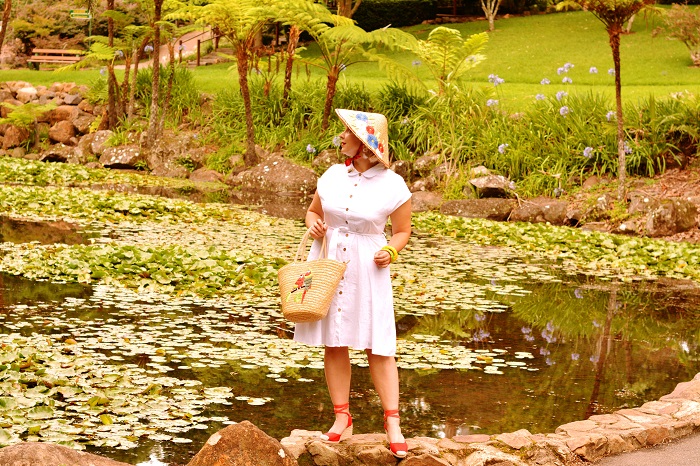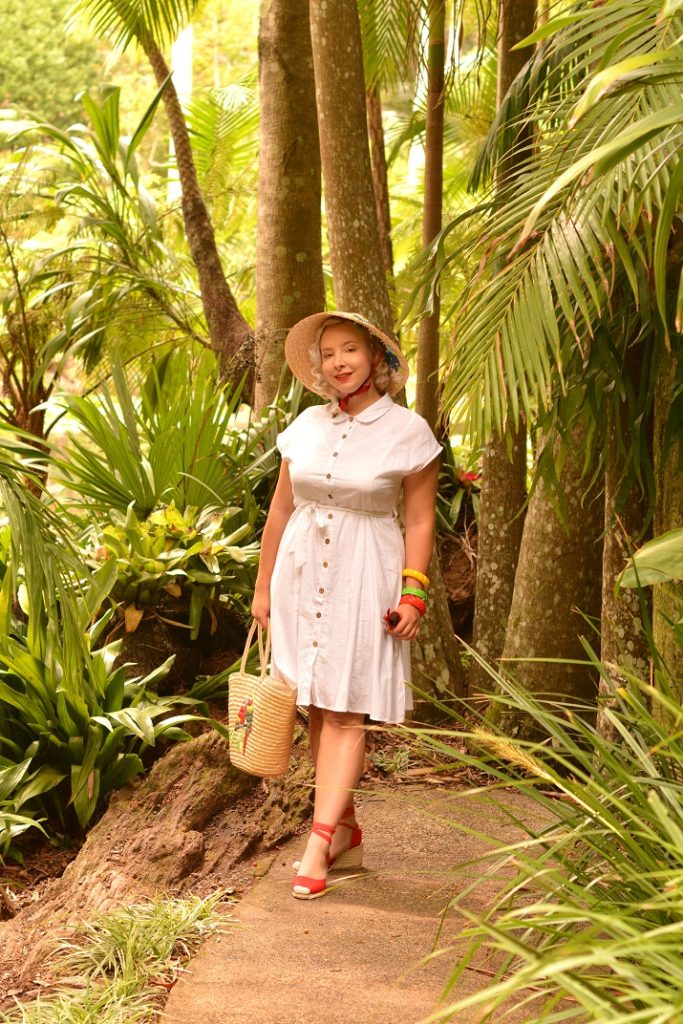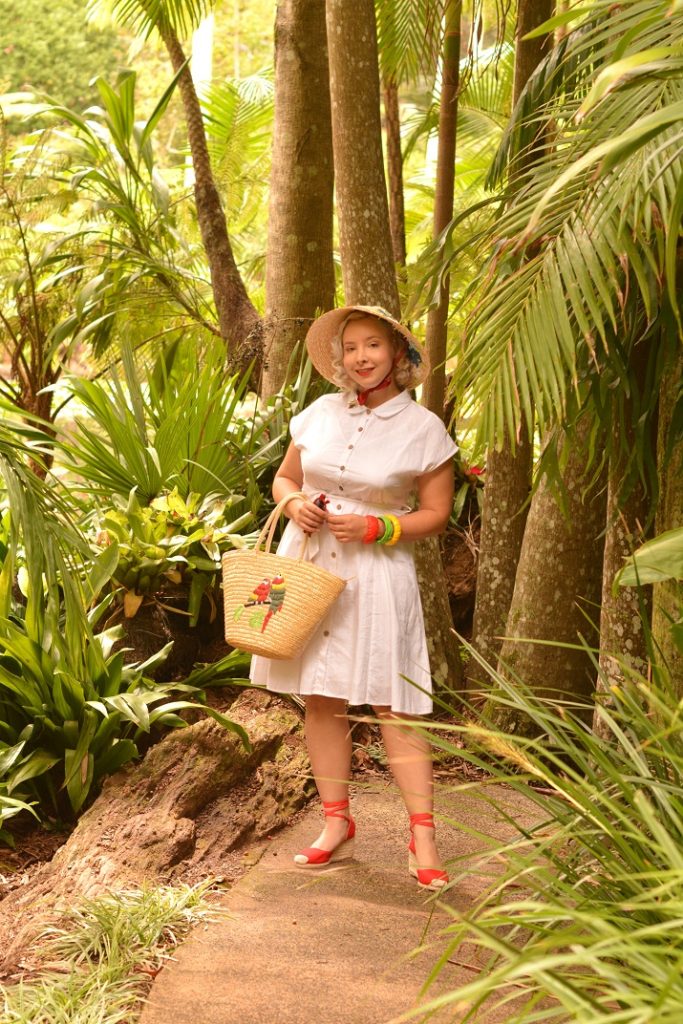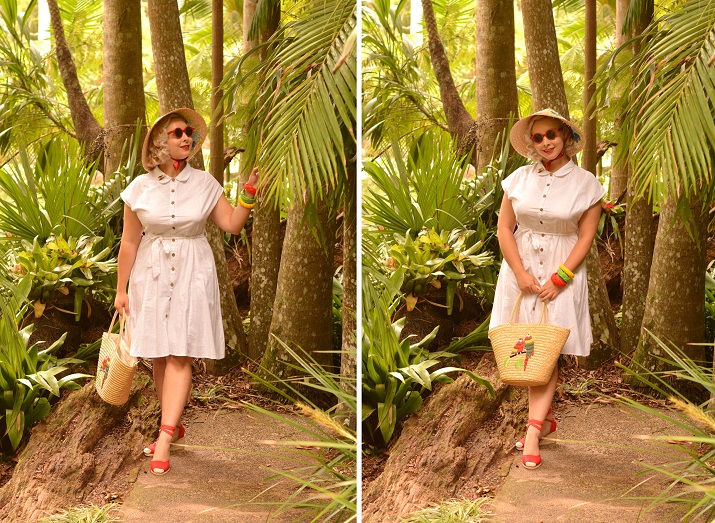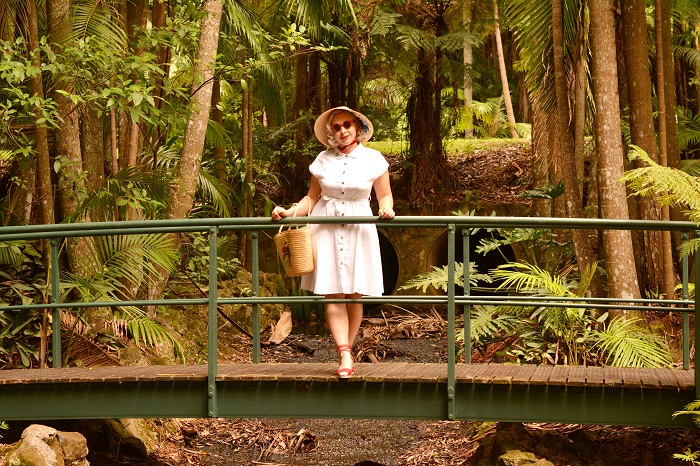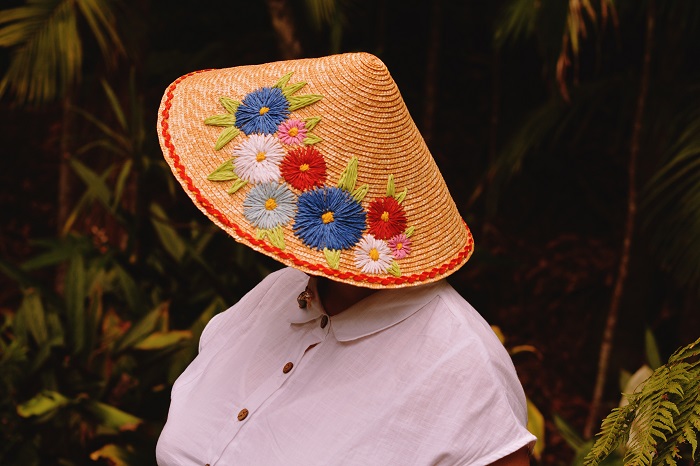 My final craft project of 2019 was this 1940s inspired conical hat. I kept coming across these hats styled with summer dresses and swimwear in my mid forties magazines and after a while I found myself wanting one of my own. I made my first attempt at raffia embroidery earlier in the year and thought I'd be safe the second time around if I stuck to a simple design. So far flower motifs are the only thing I've managed successfully and in 2020 I'd like to branch out further and attempt some animals too. Maybe some parrots like the ones on this handbag I bought!
I know that most people who get into embroidery usually start with regular embroidery thread, but so far this isn't something I've been particularly interested in. When I first bought the dress in these photos I actually did consider doing some proper embroidery on it (flowers and such) like I had seen on a few vintage dresses. However I didn't trust myself not to stuff it up…One thing that has surprised me is how much I genuinely enjoy doing this sort of stuff! Little craft projects like this are exactly how I've managed to stay sane this summer while shut up indoors during the hottest days.
My next lot of craft projects are some hats for autumn and winter. Yes, those days might still be a long while off but it hasn't stopped me from longing…There's some outfits that I'm really looking forward to wearing so while I wait I plan on preparing some accessories to go with them. At the moment I'm figuring out veils. I don't have patience or the attention span for tutorials so I've been figuring it out as I go along, mostly from studying pictures of vintage hats that I save. So far I've lost count how many times I've stabbed myself with pins…while making adjustments. I'm hoping that one of these days I'll be able to find a decent vintage head mannequin so that I'm not constantly poking myself.