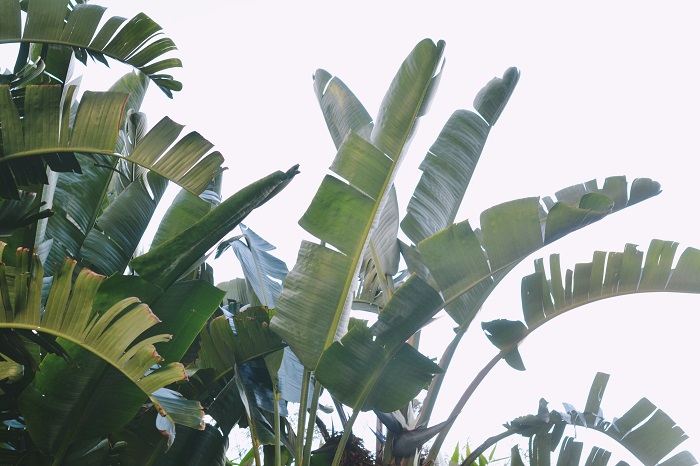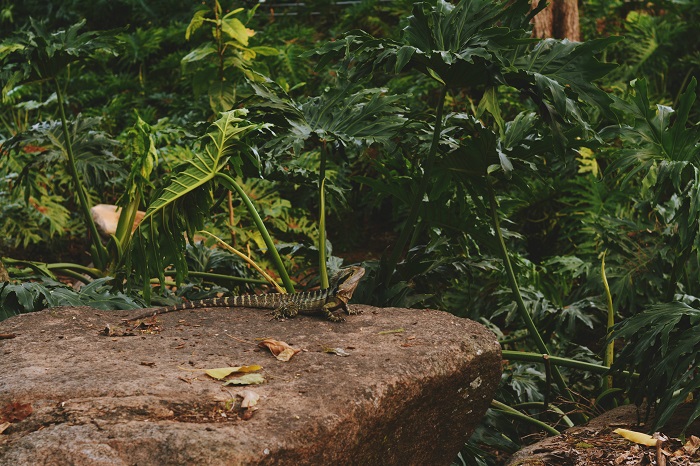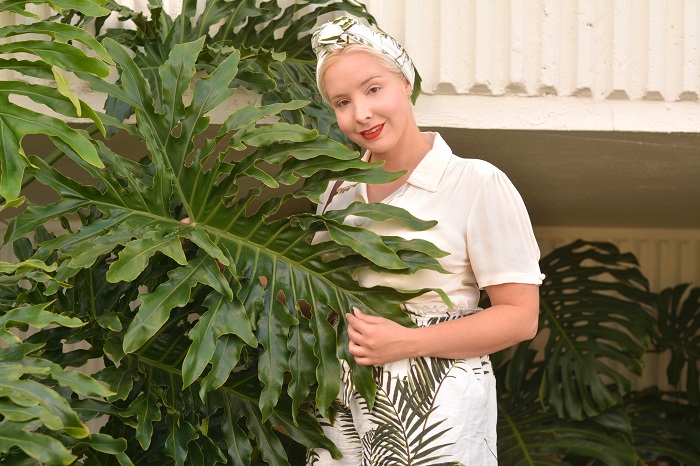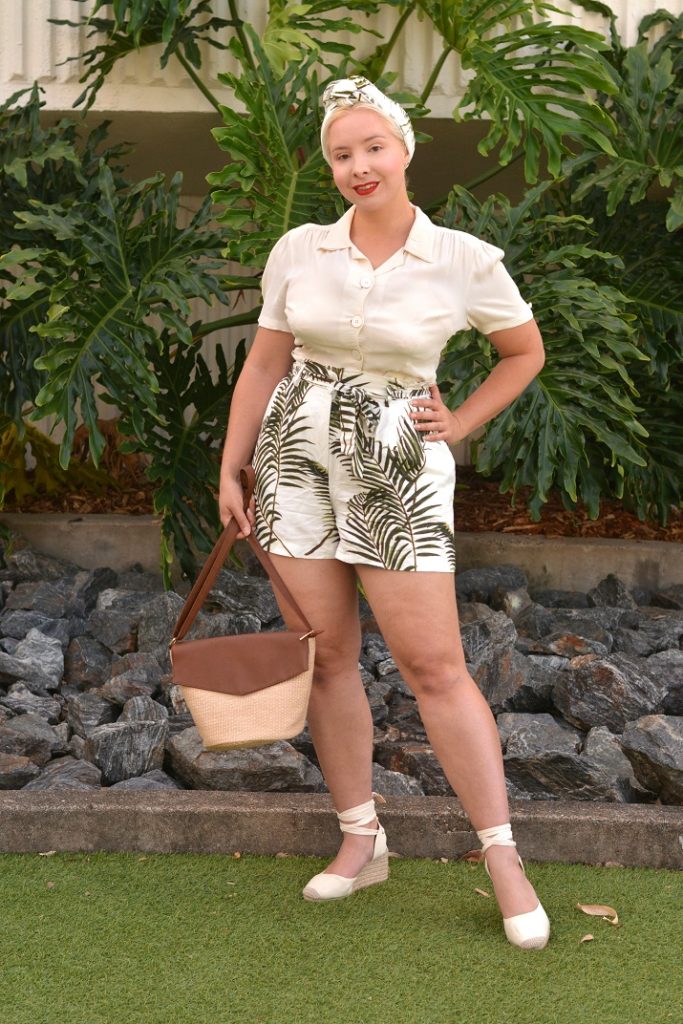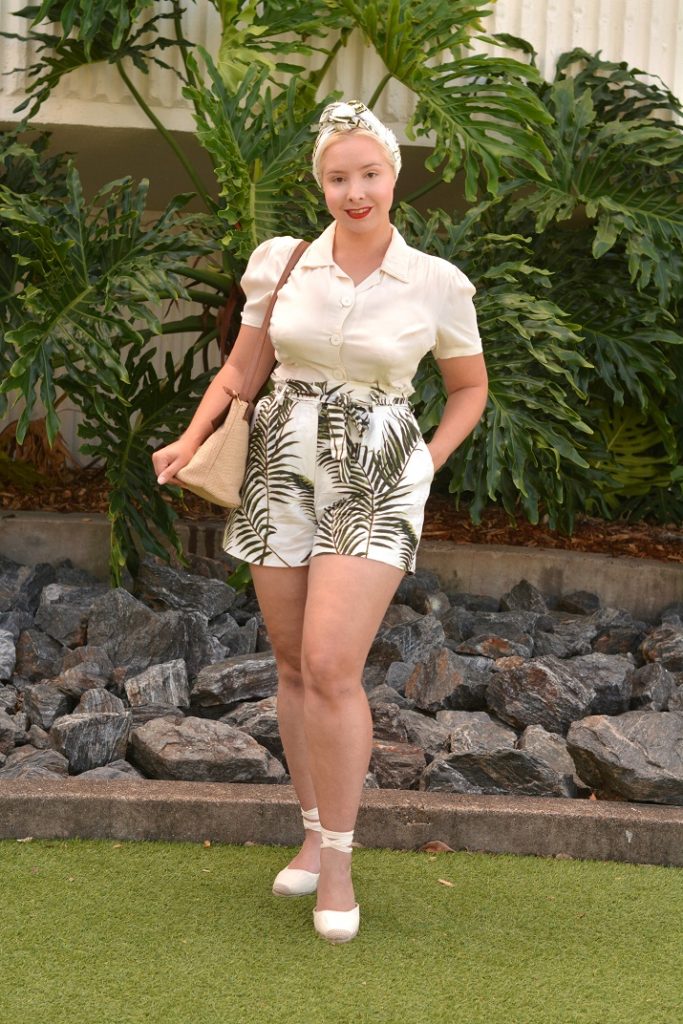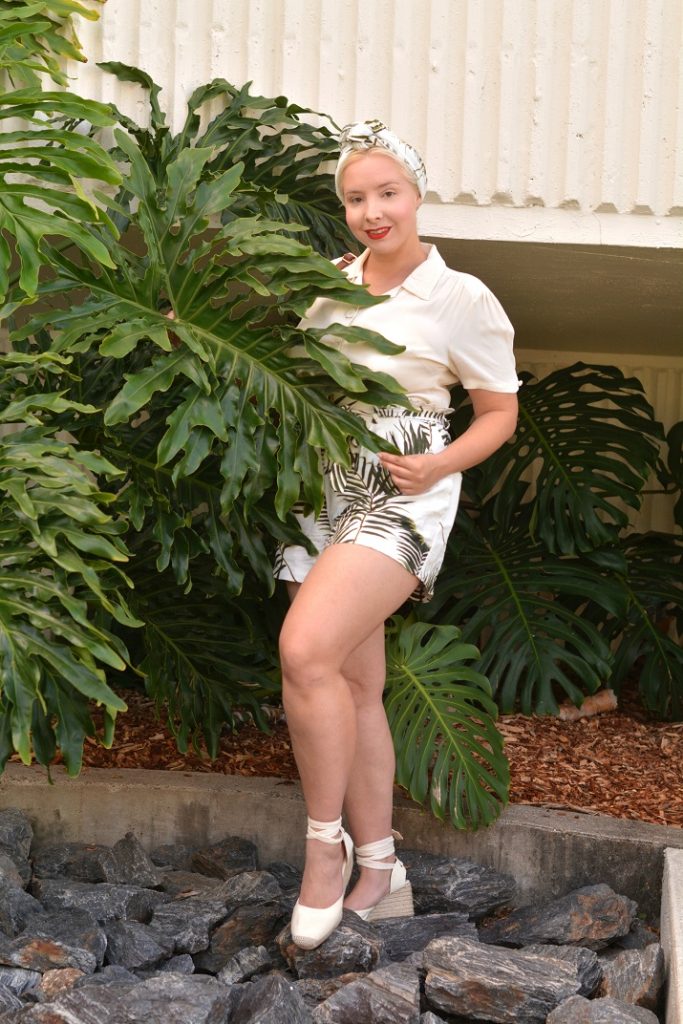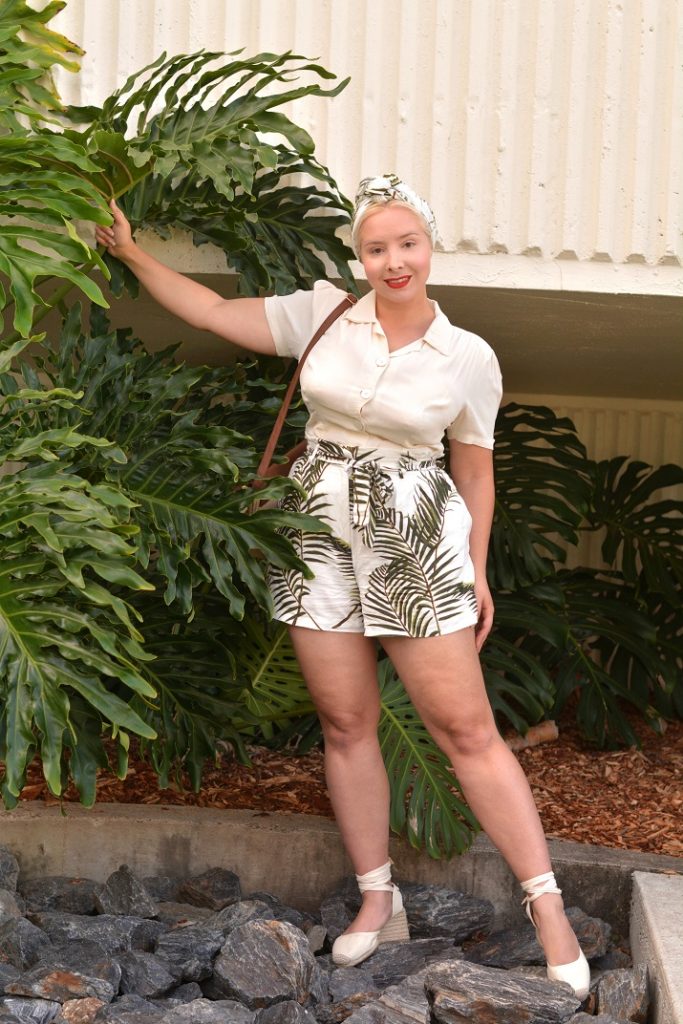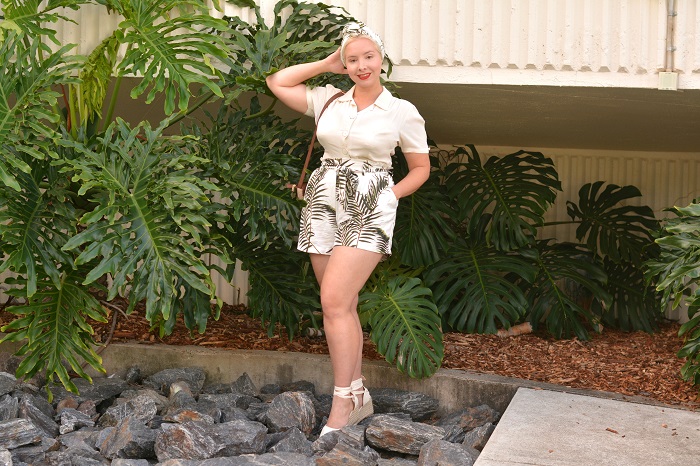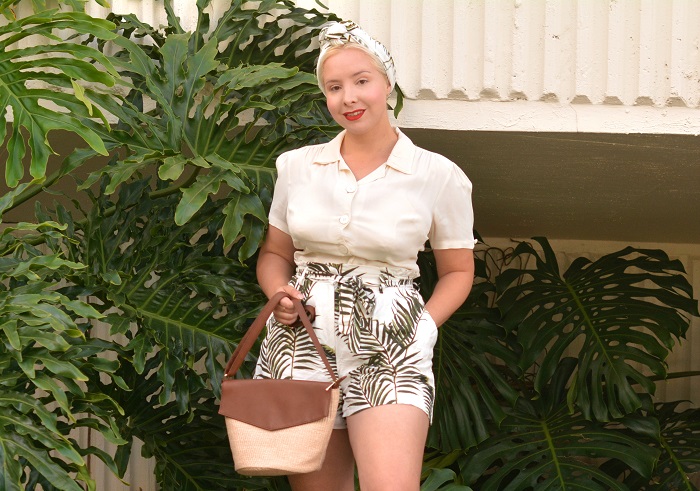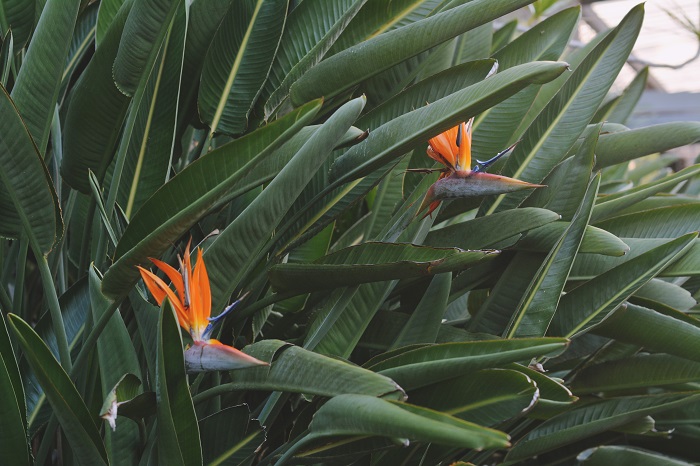 Not sure what's going on this season but for the first time ever all of the high street stores seem to be delivering the goods. I've always been very open about my dislike for modern fashion (sorry not sorry) so I did not see this coming. Suddenly pieces that have a vintage appropriate look are easy to find and I couldn't be more thrilled. As someone who is used to shopping online for vintage reproduction pieces by overseas labels it's definitely a novelty to be able to go in store and try things on!
When I bought the fabric for this turban I desperately wished for an outfit in this fabric. A dress, or a blouse…And then I came across this pair of very vintage appropriate shorts! I think it was meant to be. Even the price was right! So I'm very happy about this. Another thing I'm really pleased with is that I can finally wear shorts again. You might have noticed that I've been consistently wearing long trousers and palazzo leg jumpsuits for the last few months…Well, there's a reason for that.
Back in July I got bitten by a nasty dog on the knee and for a while I had a very sore and gruesome looking scar. I was enjoying a nice walk with Diago one morning when suddenly an aggressive dog crossed four lanes of busy traffic to attack us. It was a very horrifying ordeal because it was so unexpected and it took us both a while to recover both mentally and physically. Thankfully though the dog and its owner were tracked down and both held accountable for what happened to us.
So now that the scars on my knee have faded I am looking forward to wearing more outfits like this one. The inspiration behind this one was Lana Turner's looks in The Postman Always Rings Twice. This is a film that has stayed with me ever since I watched it years ago now and I still reference Lana's outfits from time to time. I love the wardrobe Lana's character wears throughout the film and I can honestly say I'd wear each one of those looks in a heart beat!
This outfit was worn to the botanic gardens, a special treat as we now live quite a distance away from what is one of my favourite places to visit. I spent most of the time geeking out over all of the plants, especially those in the philodendron family. Which for the uninitiated means the two plants I'm standing in front of. These are my favourite variety to grow because they are easy to care for and come in all sorts of shapes and sizes. I actually have quite a collection of these on my veranda and I love the shade and privacy they bring to a space. I'm thinking that maybe in the future I might do a post about my plant collection…if anyone is interested?
As for the big lizard you see in the picture, these guys are everywhere and absolutely harmless. They are called water dragons and as per their name you will find them here anywhere there's a fountain or a creek of some sort. Most of the time they will just sit there in the middle of the path and expect humans to step over and around them. They are definitely the more pleasant dragon variety we have here, compared to the bearded dragons who will actively chase and nip at you if you're unlucky enough to be in their way…