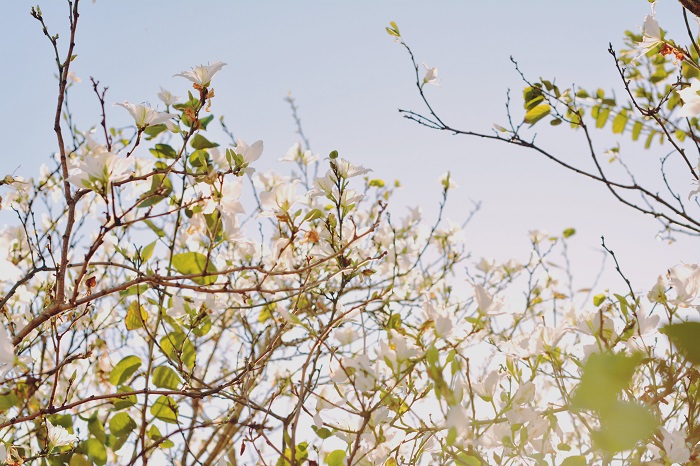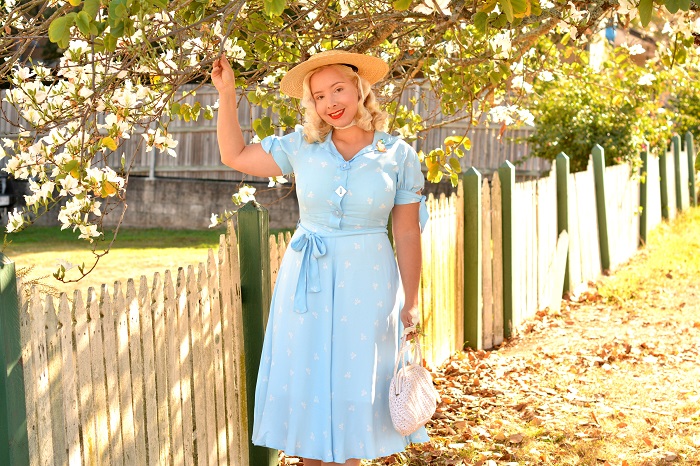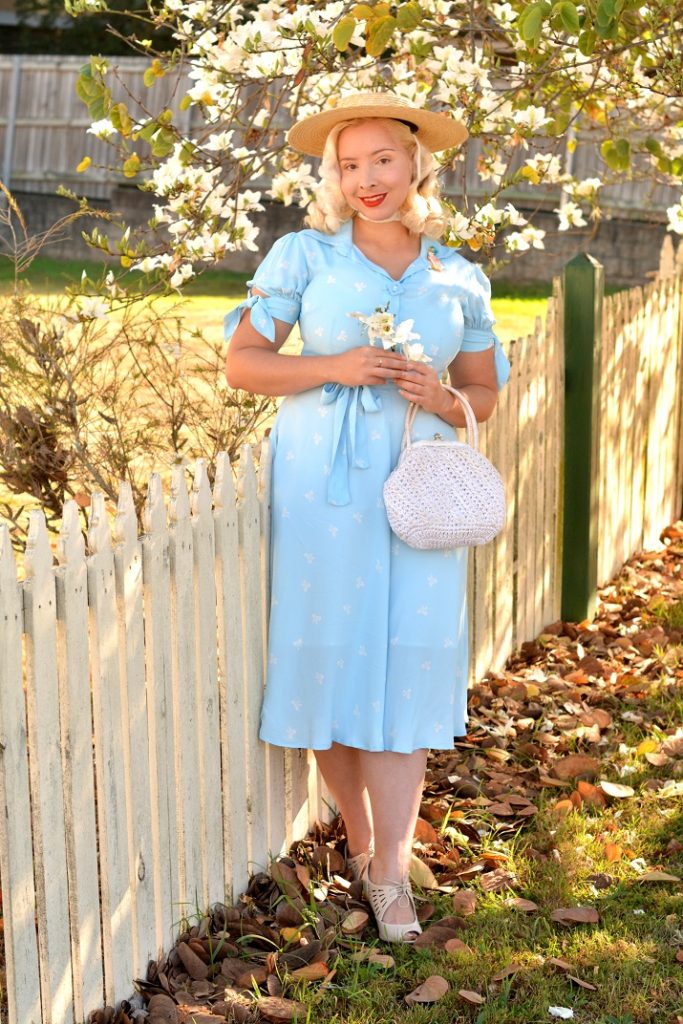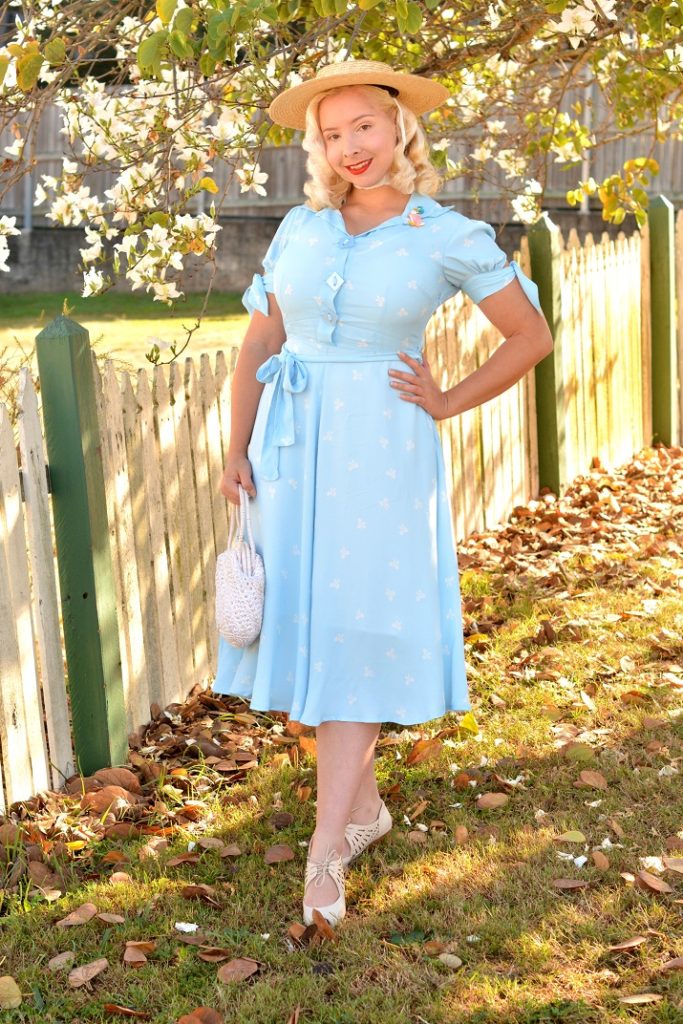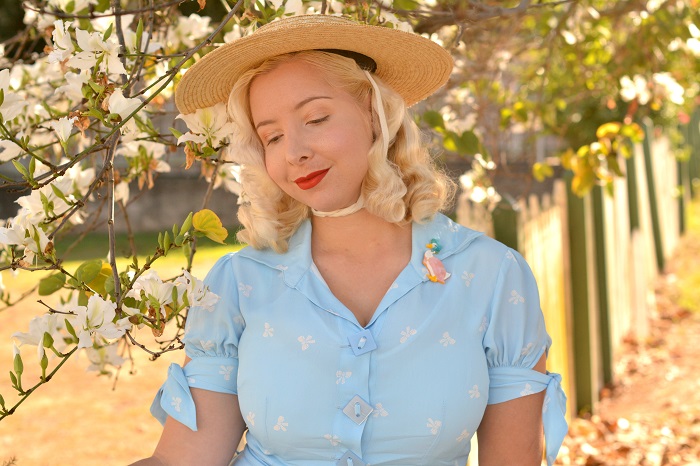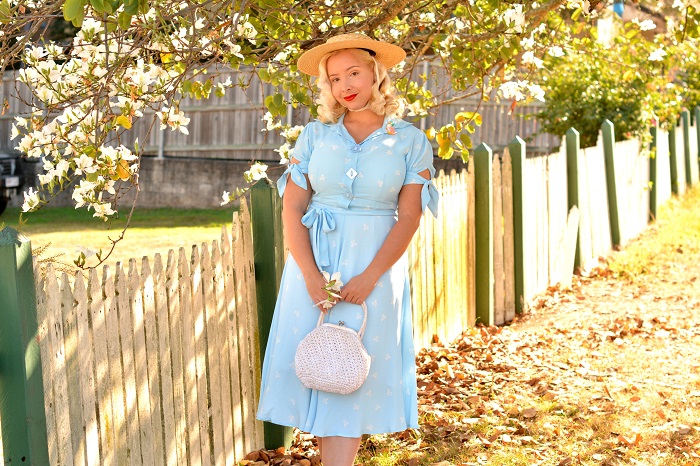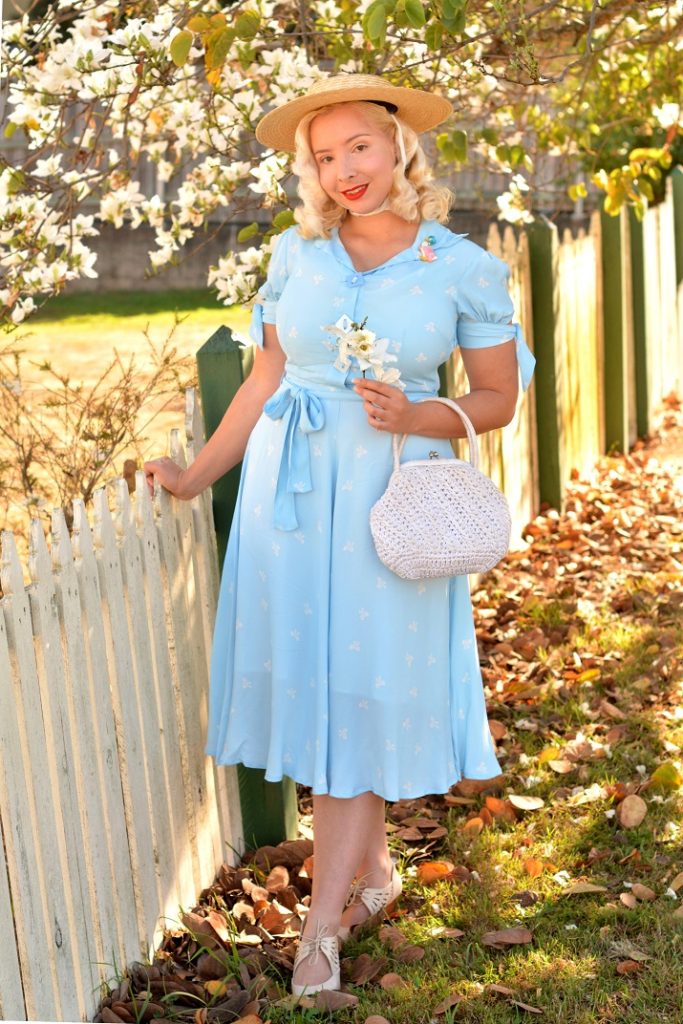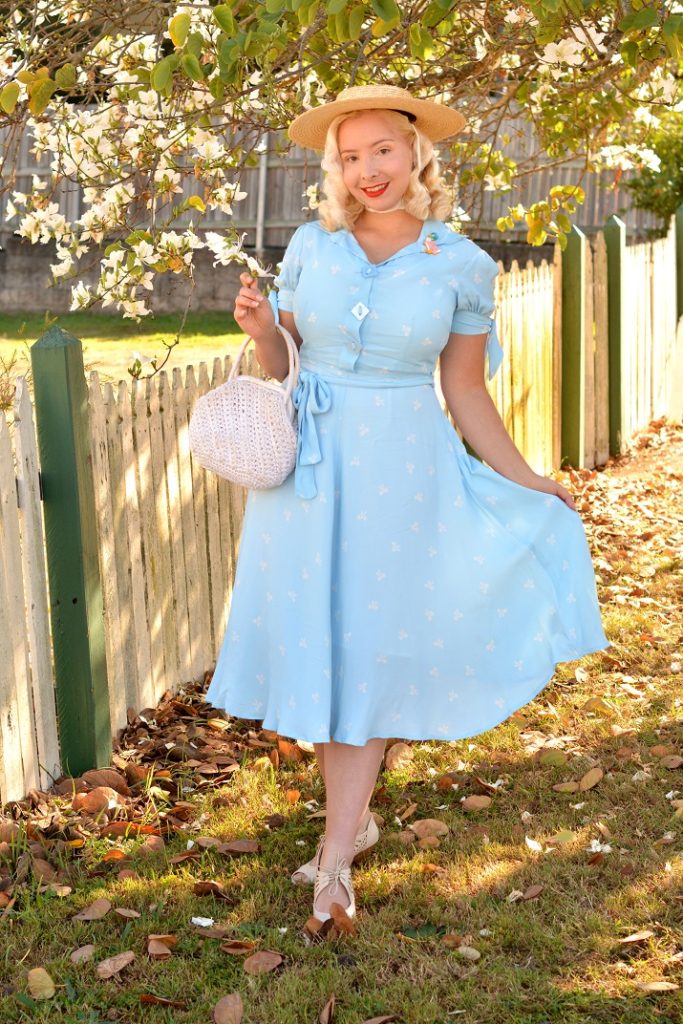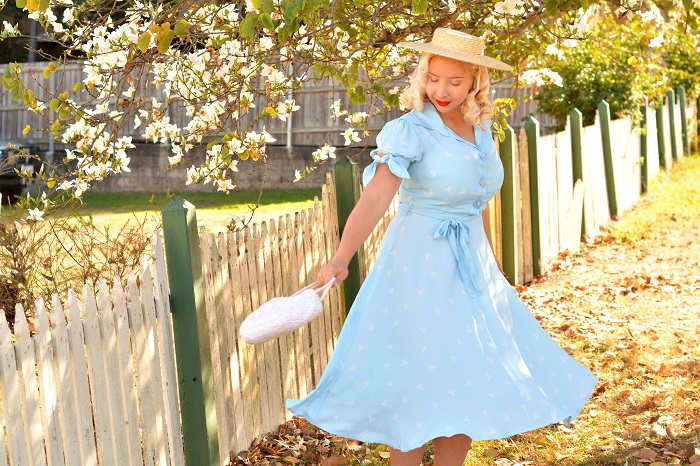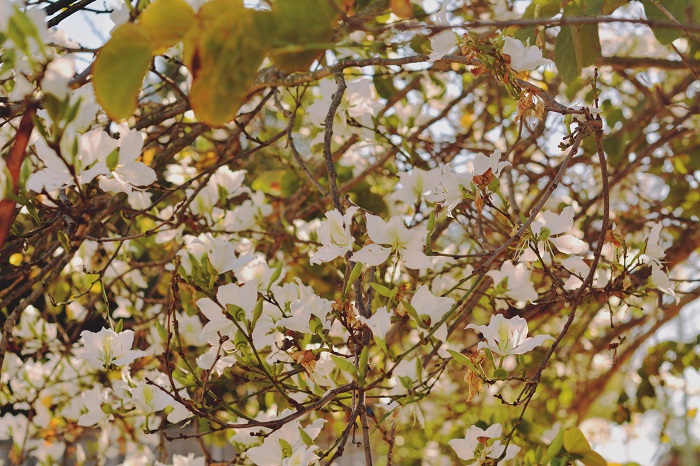 Well hello August! No more holding out hope that I might get a chance to post some winter outfits on here, back to summer outfits again! Still, it was nice to take photos with colourful leaves while I had the chance…and now we're back to pretty flowers. But how can I complain, look at these beautiful blooms? Whenever I see these trees I always think that their flowers look just like big white bows. Which is why I thought it would be fitting to take photos with one of these trees wearing the Seamstress of Bloomsbury Iris dress – which has little white bows on it.
And puffed sleeves, and big square deco buttons! All very fun and whimsical features for a dress to wear in spring and summer with a big sun hat. Because yes, the sunhats are back too! I've been thinking about ways to jazz them up and make them a little less plain, so I've decided to embroider some flowers on the one I'm wearing here. Does anyone else feel the inspiration to try and reinvent their wardrobe every summer? Not that I have anything unusual planned, very much the same old – but with some more personal touches thrown in.
The Iris dress is similar to the Lisa shirtwaister style, but with a more relaxed fit and a flared skirt that's perfect for twirling. I'm cursing myself looking at these photos because I realise that because I hunch over like a troll when I'm scrolling through my phone…I let the waist get a bit wrinkled. So I hope you can excuse the disservice I have done to this beautiful dress, even I'm not sure why I need to position myself like Quasimodo and hold the phone so close to my face…
Puff sleeves are one of my favourite features on dresses and the puff sleeves on the Iris dress are that extra bit special. The ties at the end come undone so you can tie them however you like and adjust them for the most comfortable fit. So these could easily be tied in a bow as well, although I didn't attempt to do this myself because tying bows is not my strong point! I'm wearing the Iris dress in my usual 12 and did find that it was slightly roomier than Lisa dress – not that I'm complaining because I like having a few extra inches!
In these photos I'm also wearing a slip, not because the fabric shows through, but because I like having a slip to disguise any lumps and bumps. I also like wearing them because it keeps outfits safe from perspiration, and gives an outfit a more vintage feel.