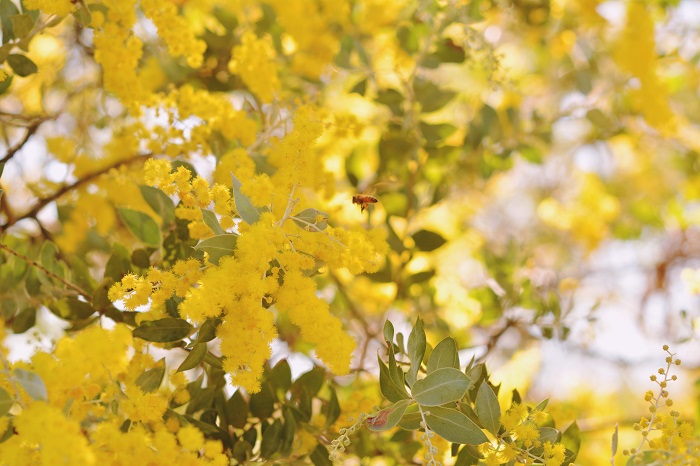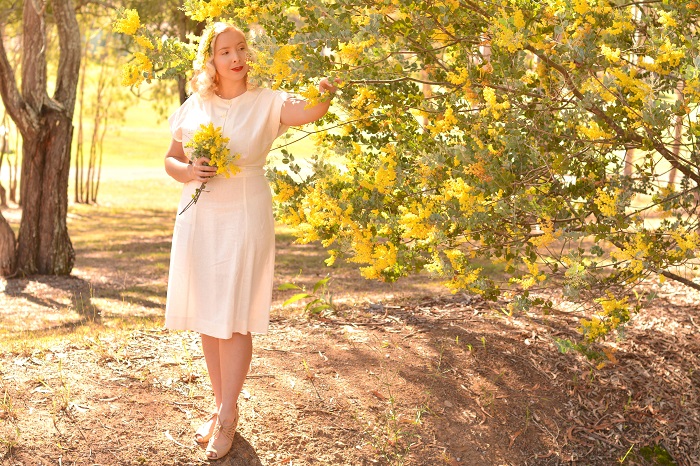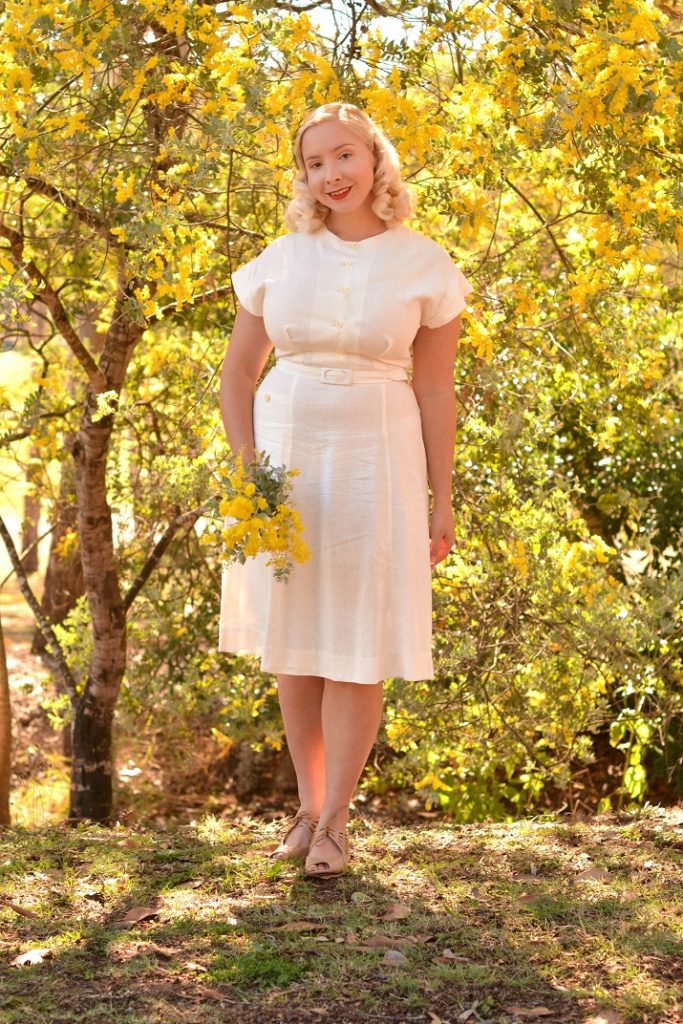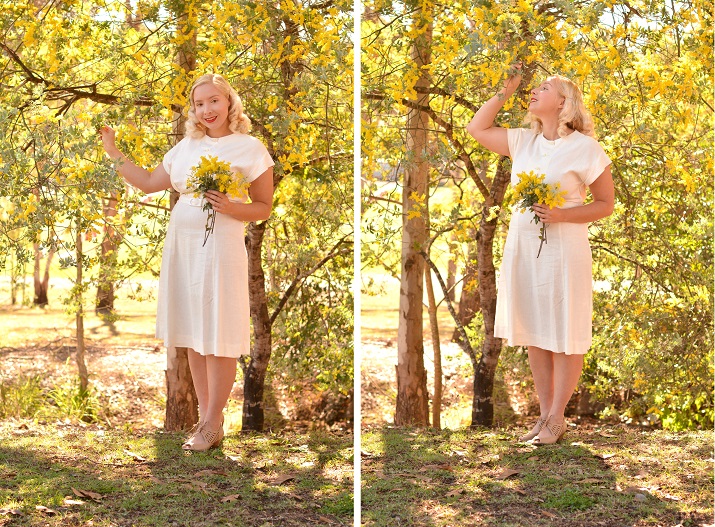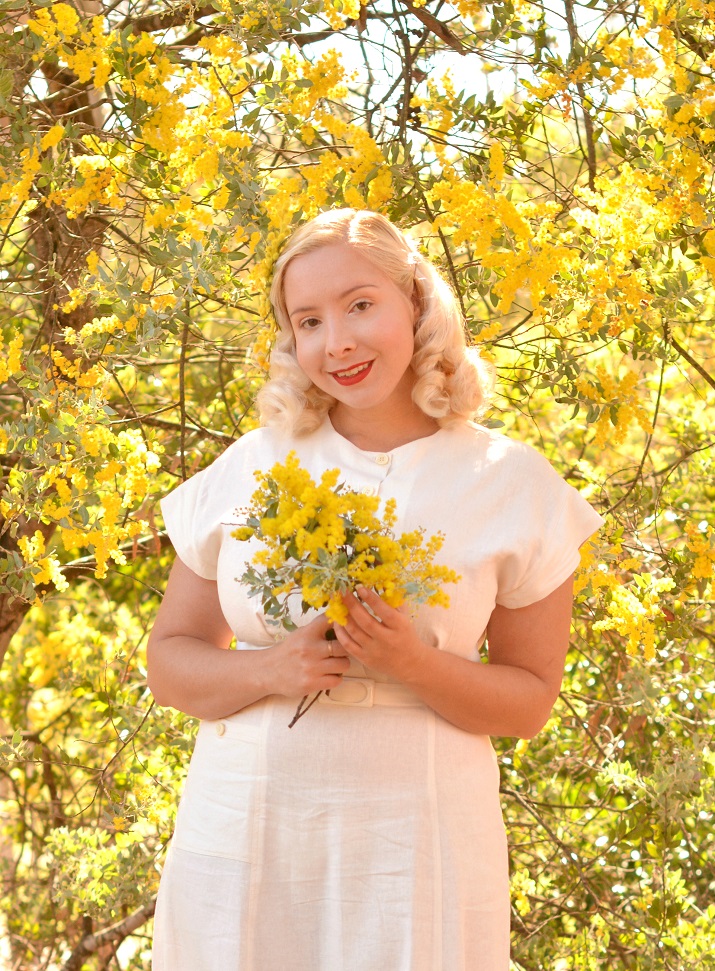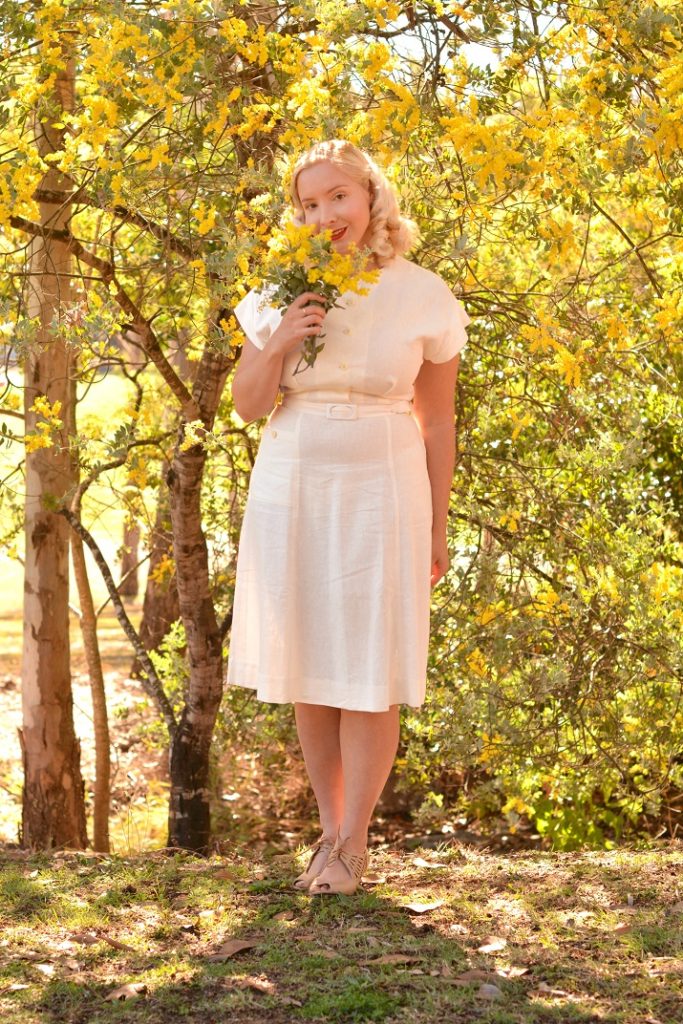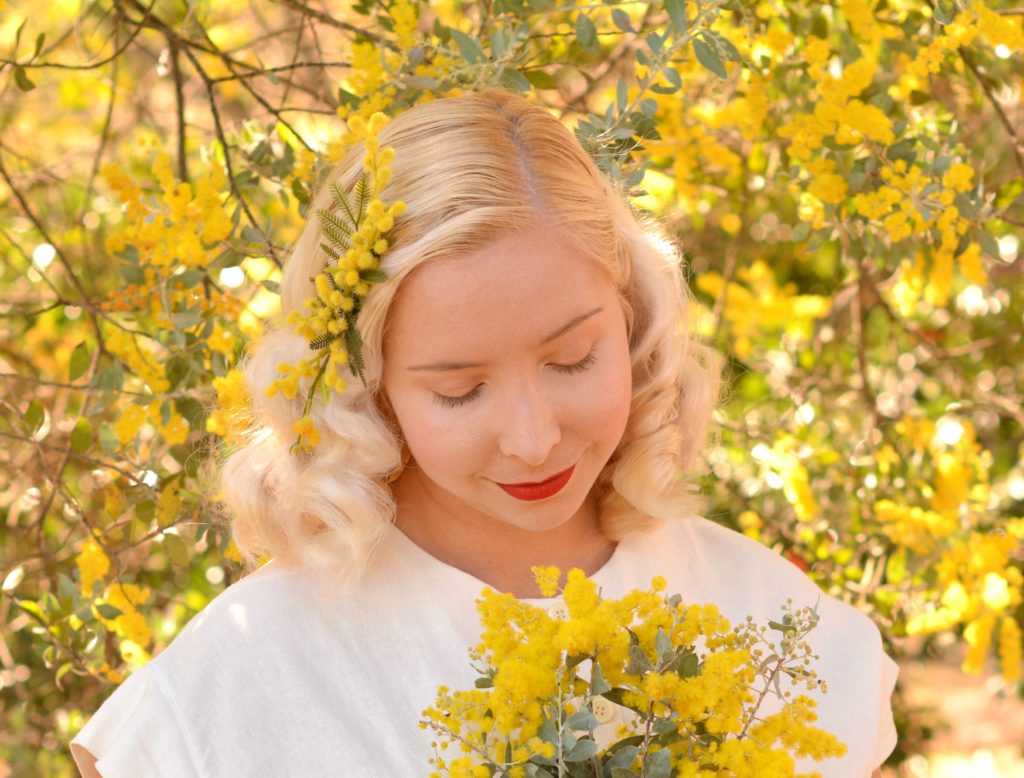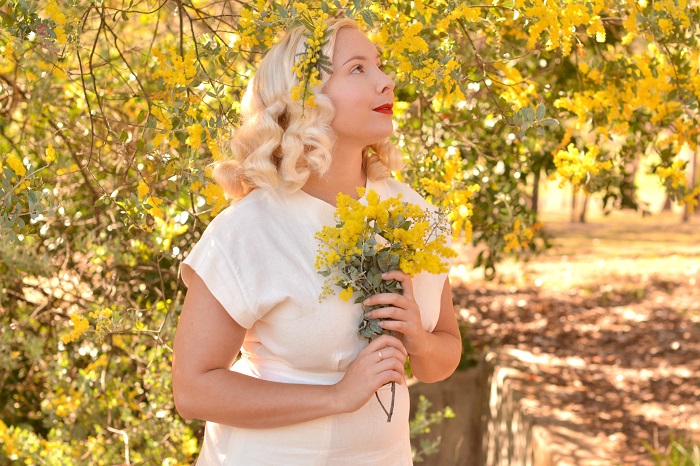 I didn't expect to be blogging anything that I had planned for my spring/summer wardrobe right during what is meant to be the coldest month of winter – yet here we are. Winter in Queensland is weird. Some days it feels like summer is back. And then it's cold again. So if you were expecting some consistency and a few months of only autumn/winter appropriate looks I'm afraid no can do! If I'm being honest, I was really excited about wearing this dress anyway.
Looking at these photos I realise that this outfit turned out like some sort of very low key bridal look. Which wasn't my intention by the way, but I think that's one of the risk that comes with wearing an all white outfit and posing with a bouquet…Although at the same time I can totally see this working as a bridal look for someone who is going for a minimalist look! However, the real reason I had JacksDaughter make this dress for me is because I wanted a really plain sporty looking 30s/40s dress.
When the wattle started to flower I knew I had to act fast since it fades so quickly, and I had a hard time deciding on an outfit that would best compliment the fuzzy yellow blooms. As you know, native flowers are a passion of mine and I love to wear anything that depicts them. I've wanted some wattle hair flowers to wear for a while and not being able to find them I decided to have a go at making some myself.
I found a realistic looking stem of wattle flowers in Spotlight and followed a simple tutorial online for how to attach them onto a hair comb in an aesthetically pleasing way. I don't think the hair clip turned out looking too shabby, if I may say so myself! At the very least, not too bad for something that only cost me five dollars to make.
Long before I came to Australia I had already developed a fondness for wattle. In Russia International Woman's Day is celebrated with gifting the women in your life a bouquet of wattle flowers, which is the symbol of the day. Only there they call this flower mimosa and it's imported from the Caucasus.
I loved receiving a bouquet of these beautiful fragrant flowers because they were considered so rare and special. So even though I now live in a place where you can find these growing by every road side I don't think I will ever take them for granted and anytime I encounter them I always pause to appreciate their beautiful smell.