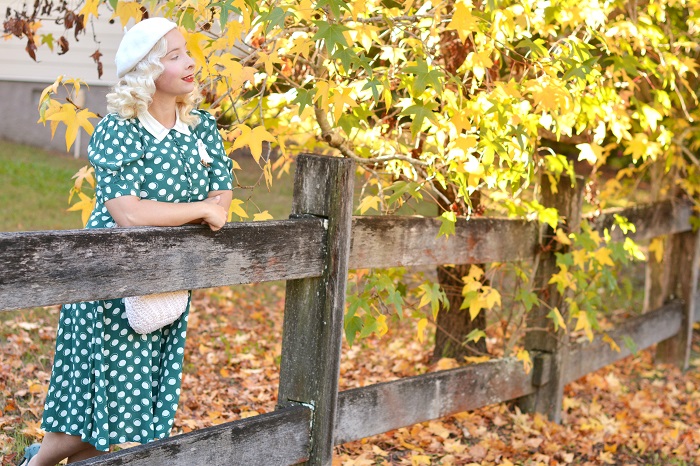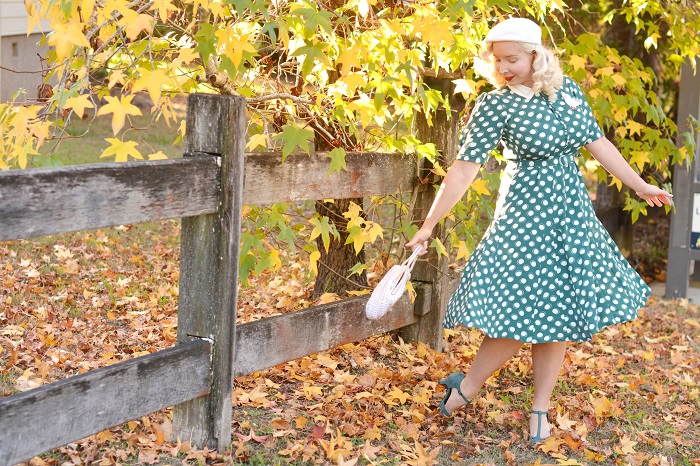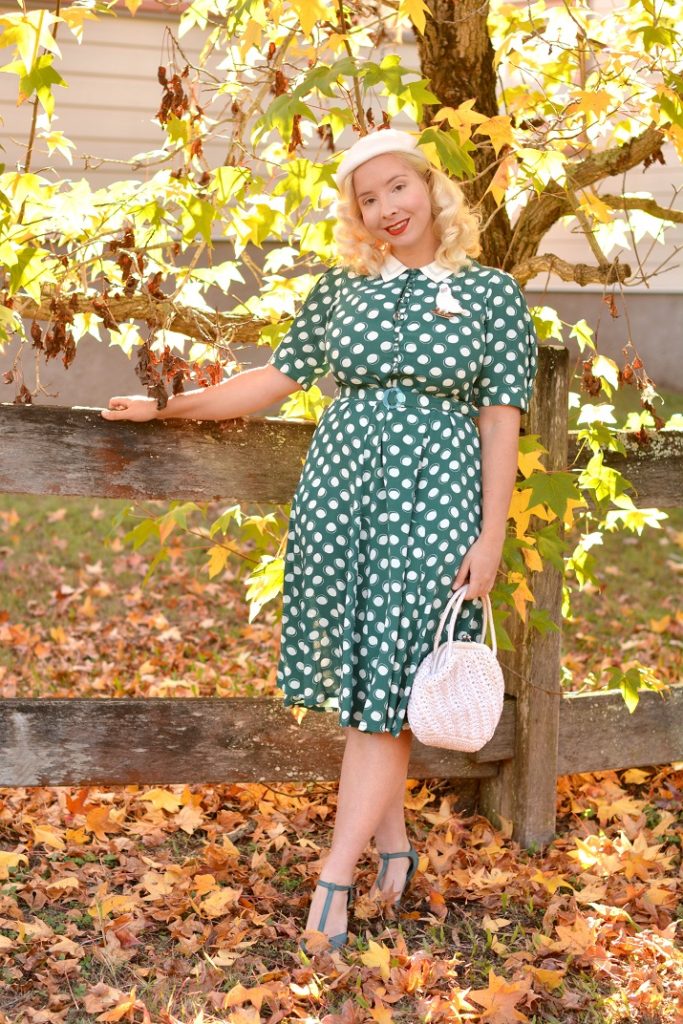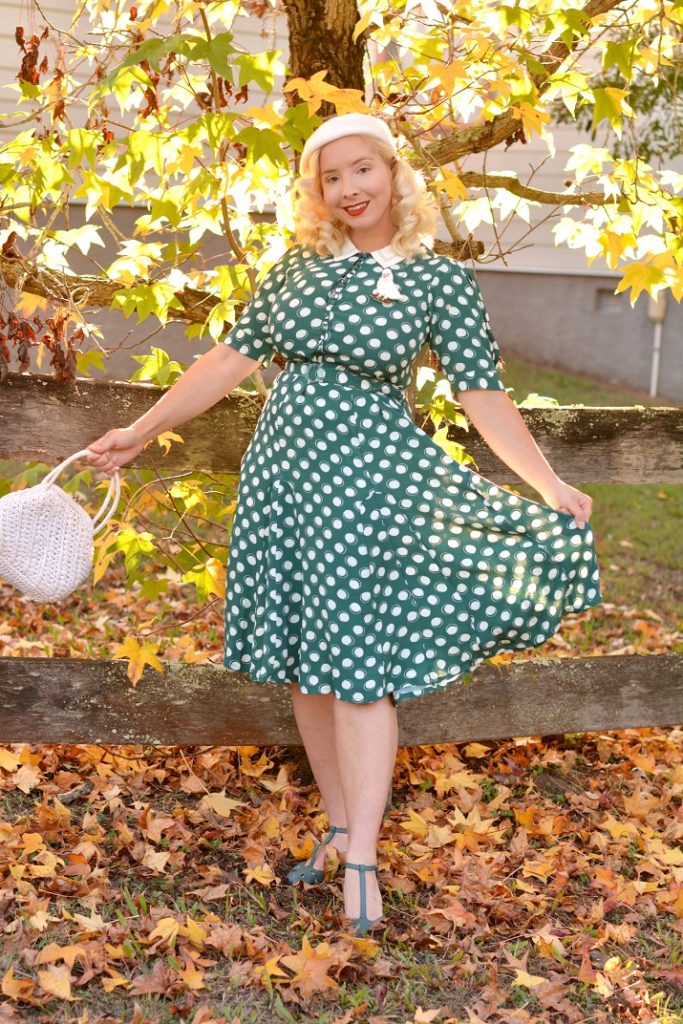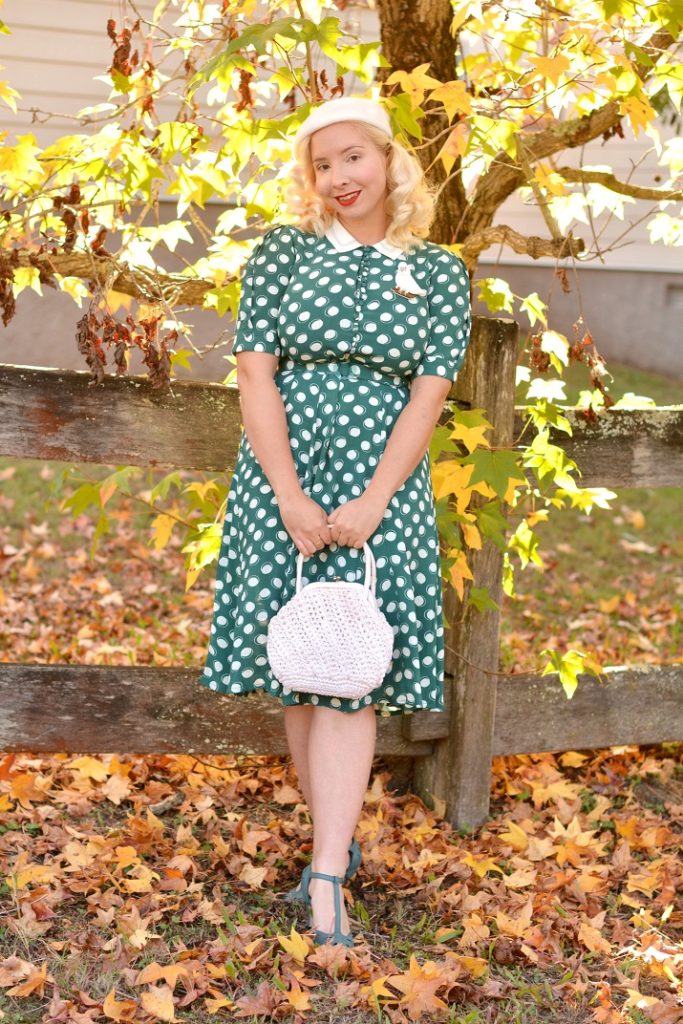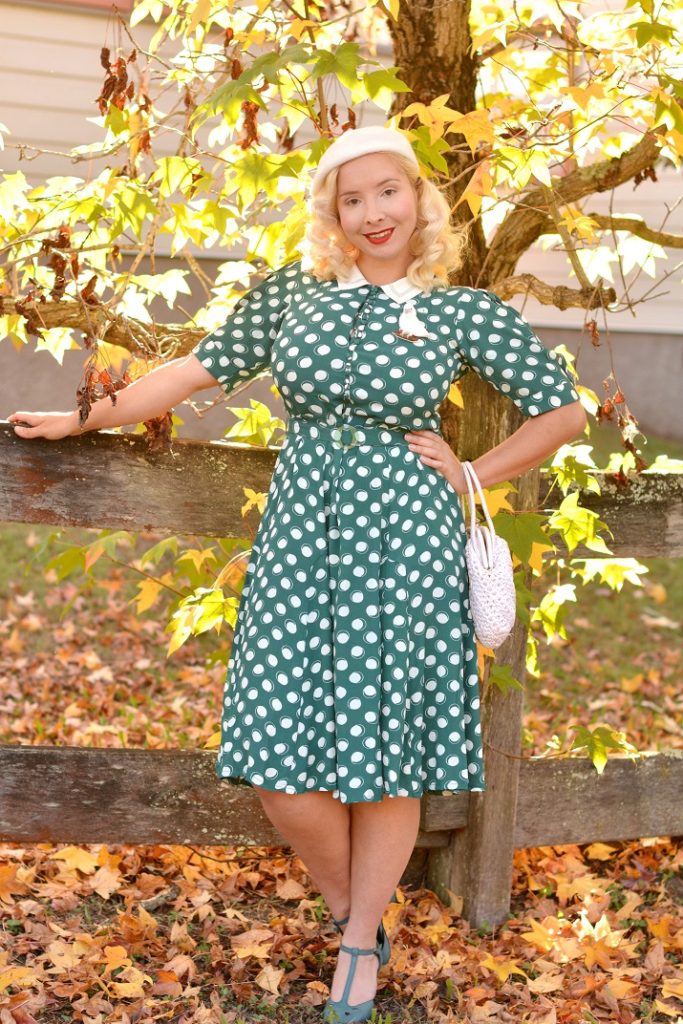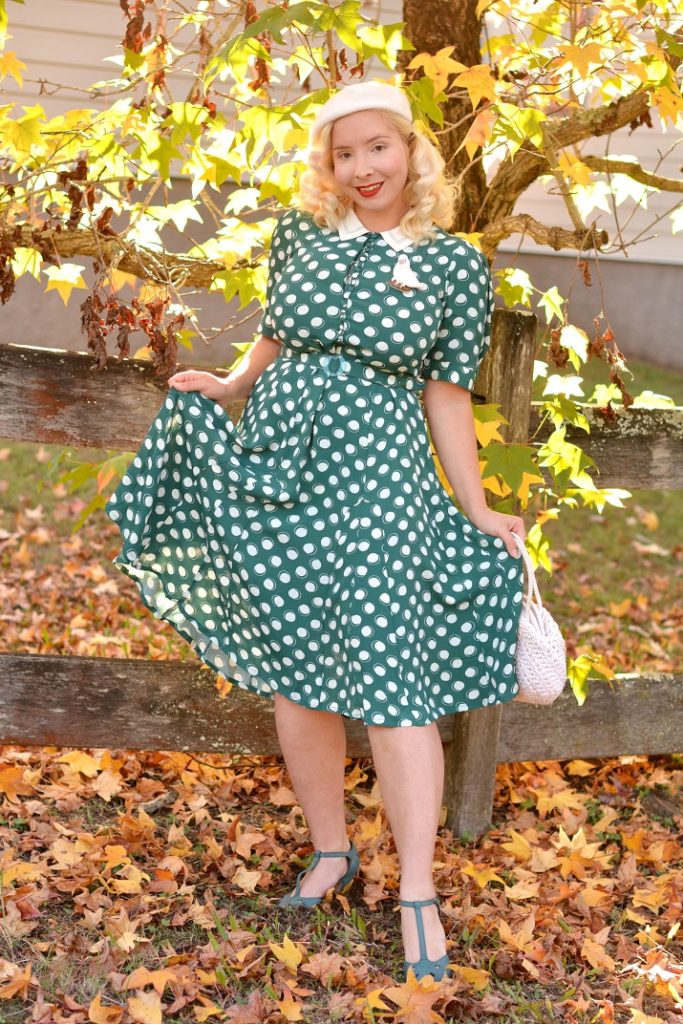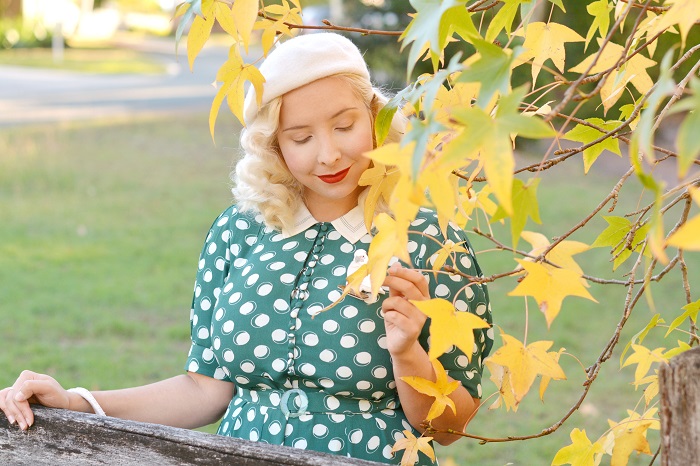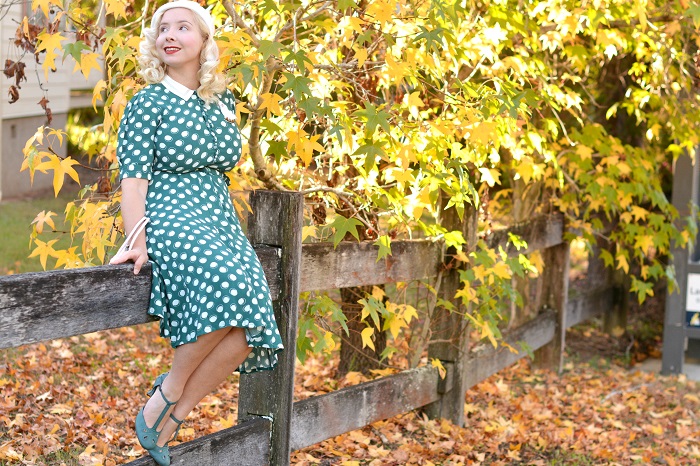 Well, it seems like there's no shortage of beautiful maple leaves this year. So as you can see I've been taking full advantage of that and taking photos with every pretty tree I come across. Sorry not sorry!
Among the beautiful dresses that The Seamstress of Bloomsbury recently added to their collection, is the Lucy dress. I gasped a little when I saw this design as it has so many darling details. Oddly enough green has never been a colour I've given much consideration to – I thought it was one best reserved for auburn haired gals and left it at that. But I've found myself wearing it more and more recently and it's safe to say that I've grown quite fond of it.
Which is why much as I adore a pastel outfit, I decided to go with the Lucy dress in green over the equally gorgeous sky blue that it also comes in. At a glance this may appear as a regular pretty polka dot dress, but look closer and you will see that these are not polka dots. The dots are actually waning crescent moons! So whether you're a fan of polka dots or a good novelty print – I'm a fan of both, this print is the best of both worlds.
Normally when it comes to The Seamstress of Bloomsbury designs I go with a size 12 for the most comfortable fit, but this time I decided to go a size up to a 14. I wanted to make sure that the buttons at the front weren't too hard to do up. Turns out that I need not have worried as there is actually no need to do the buttons individually.
Instead, the front of the dress comes undone through a set of sneaky little hook closures on the inside that go up from the bottom of the bust to the collar. So there's no struggle at all, and there's also a zip at the side too. I found that the 14 fit perfectly around the bust and shoulders and although slightly roomy in the waist, this was not a problem due to the belt.
I tried a bit of twirling to show off the panels on the skirt, but alas ended up looking really goofy. But let me tell you, this is a hell of a dress for spinning and twirling! But for now though, I'm going to wear it for some ungraceful stomping and jumping through the leaves…