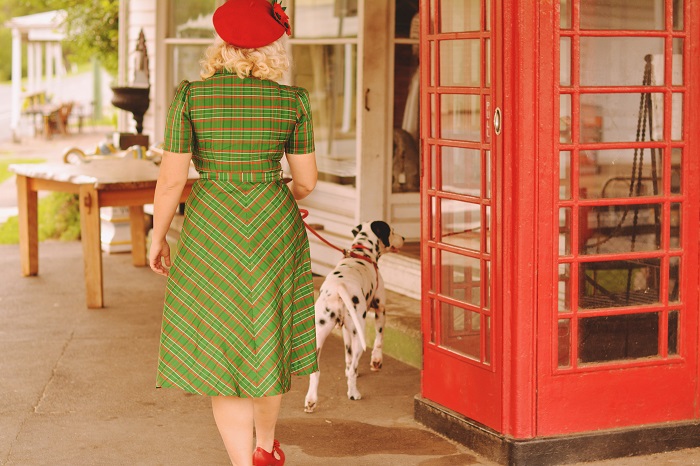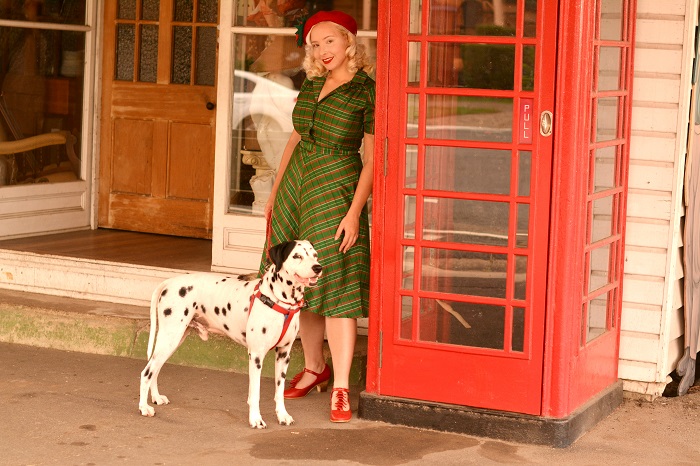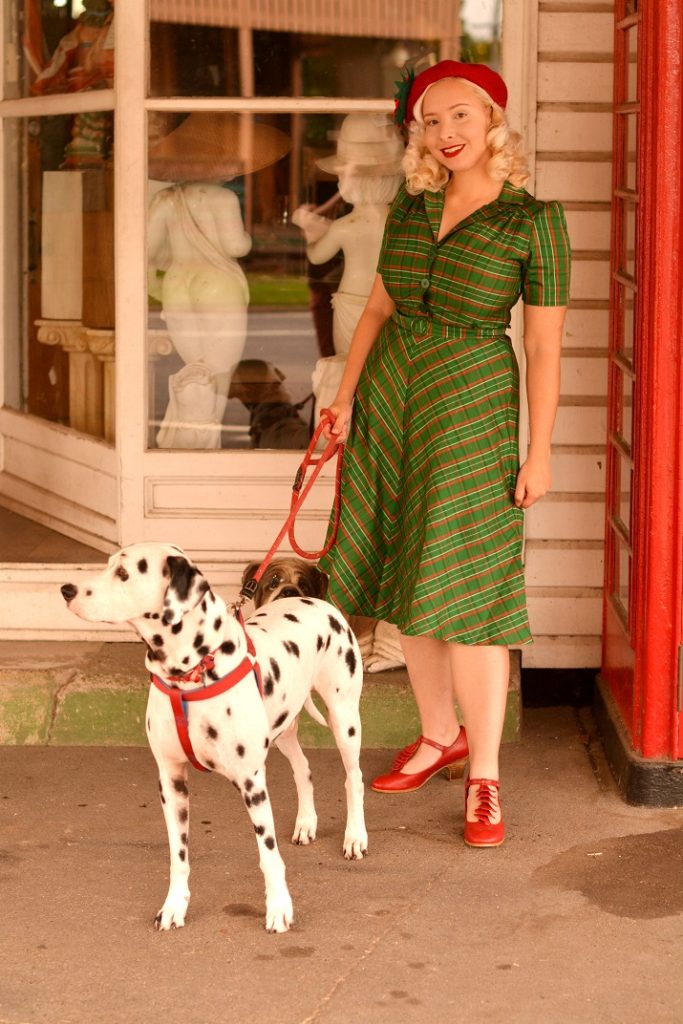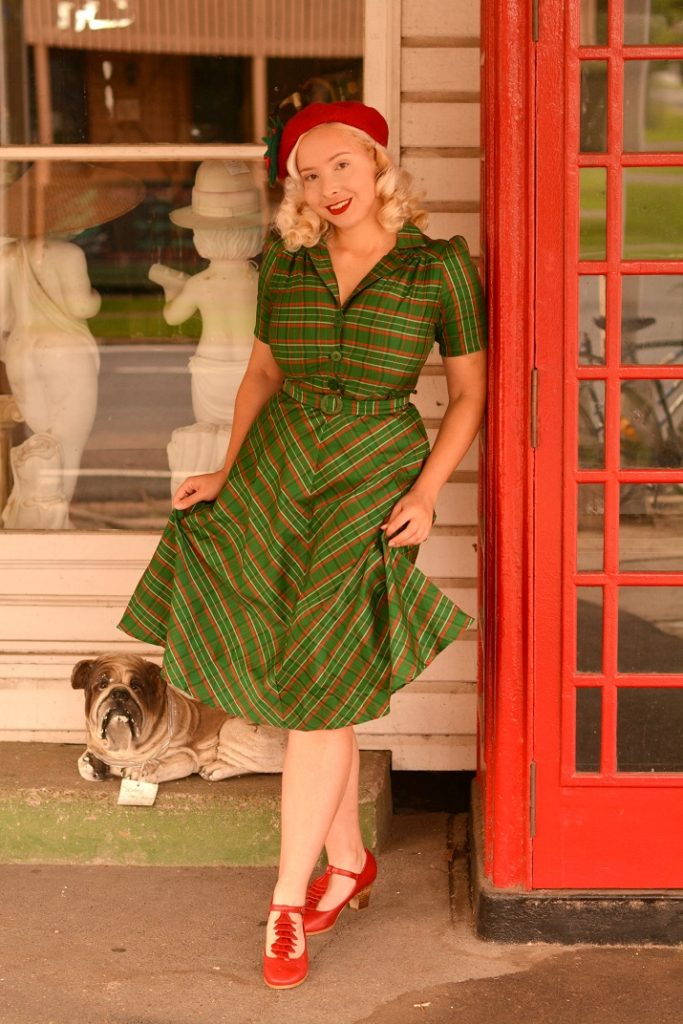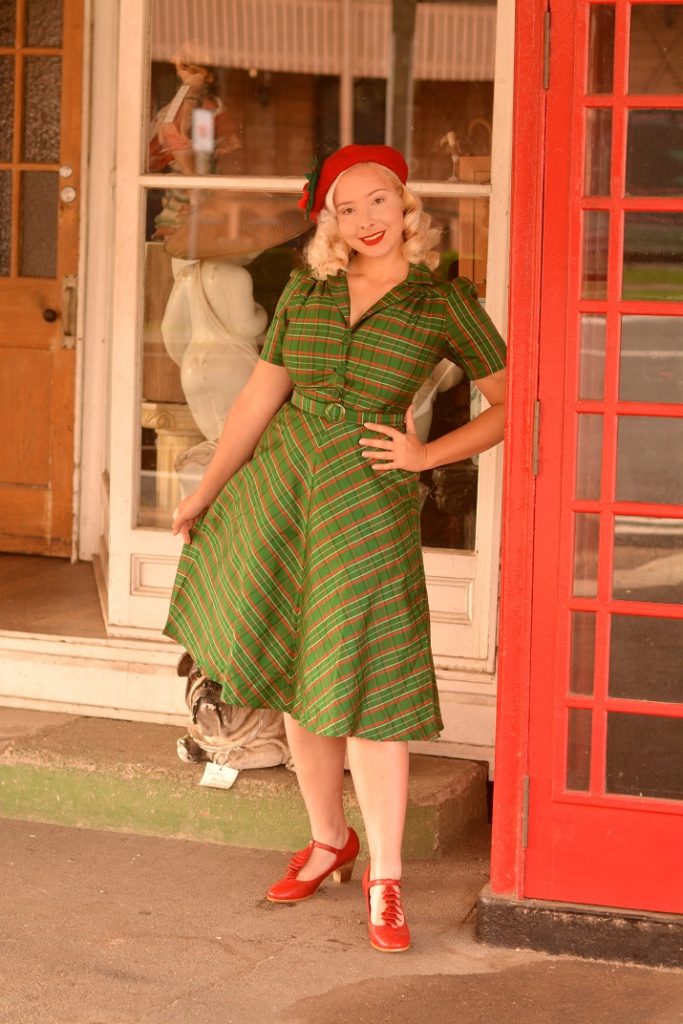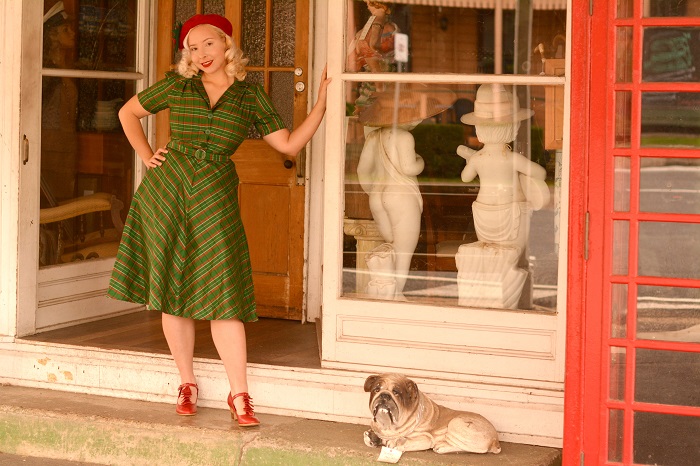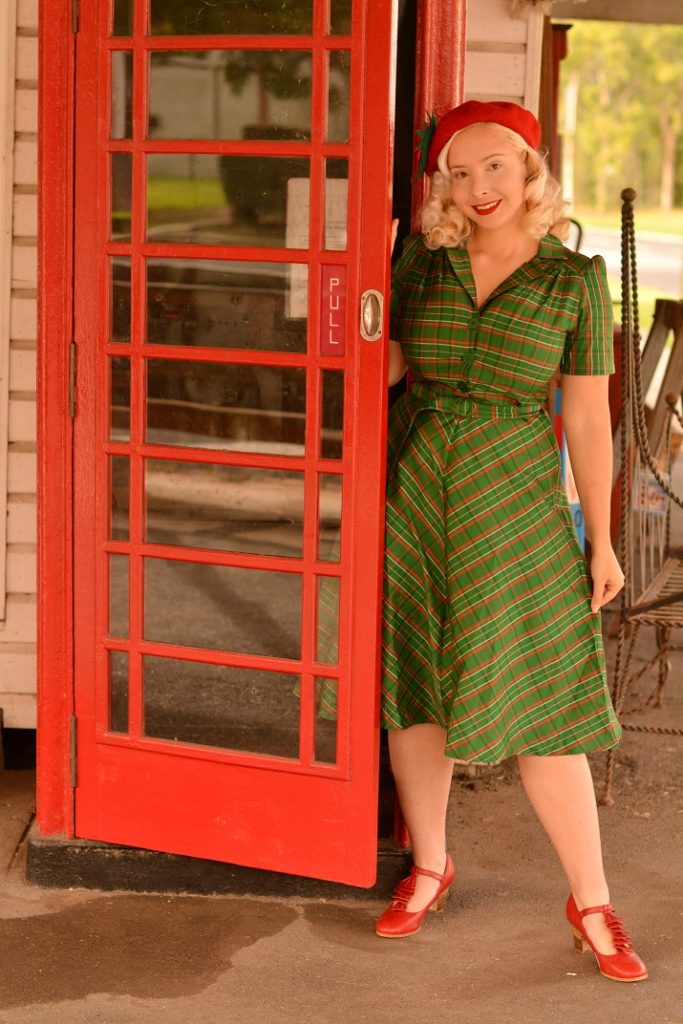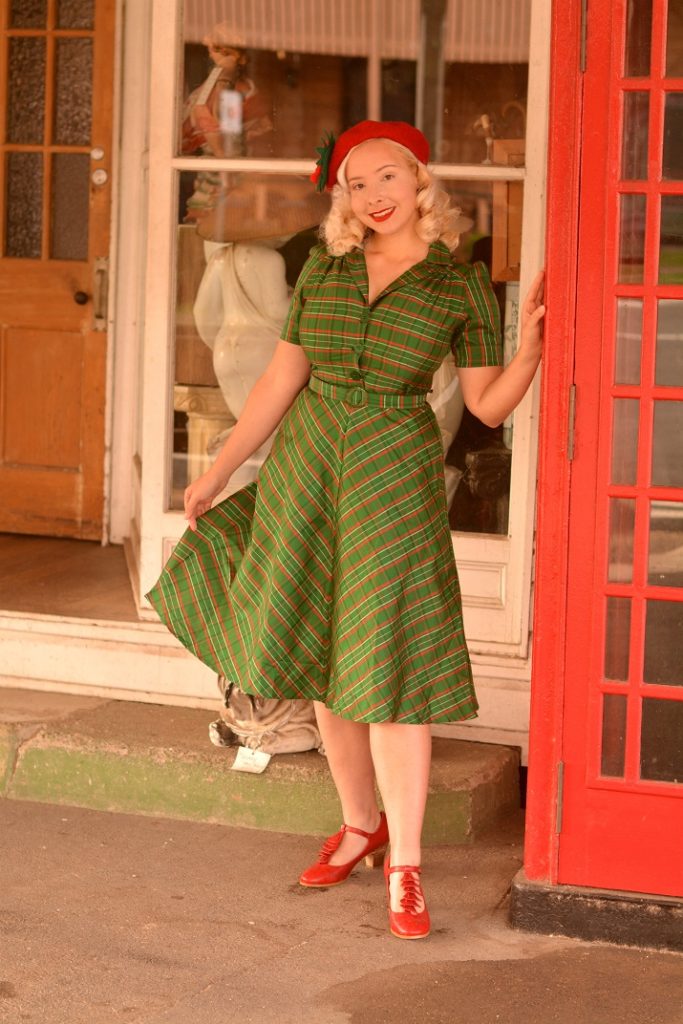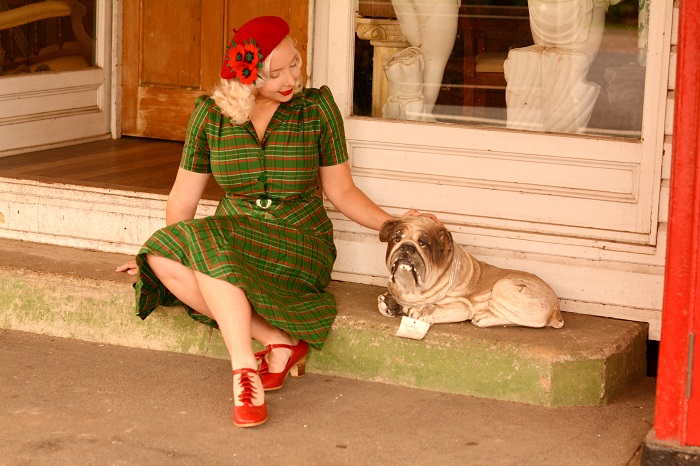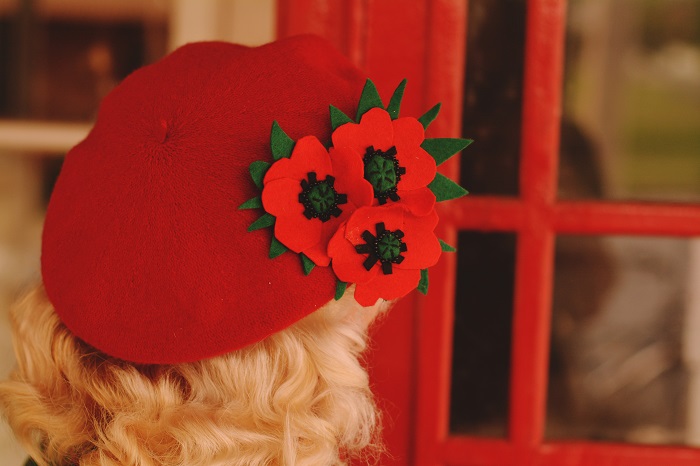 Autumn is of course the season of plaid and berets just as summer is about tropical prints and straw hats. I originally tried very hard to resist putting together an outfit with such a Christmas colour combination when it's May (mustard and brown accessories were my first thought for an autumn pallet) but then I really wanted to take photos with that red vintage phone box I love.
This time there was an antique porcelain bulldog sitting beside it as well, which really confused Diago…Unfortunately I was not observant enough to notice that there's a statue that appears to be mooning everyone in the front window. So sorry about that…! If you're wondering why it is that this dress has such a shiny, almost liquid like quality to the fabric, that's because it is actually made out of taffeta rather than actual plaid/tartan. These photos were taken on a very gloomy overcast day and the lovely fabric had a nice sheen to it despite the lack of light.
Normally when I think of taffeta the first thing that comes to mind is ball gowns and other formal wear as it's usually a fabric reserved for special occasions. So I thought it was a very unique and wonderful choice when The Seamstress of Bloomsbury decided to create their classic Lisa shirt waist dress in check taffeta. Such a fun and elegant touch to what is a very practical and comfortable every day dress!
In my previous post I talked about my latest fixation with making things out of felt, and these poppies are yet another result of this new past time. I made the corsage with the intention of wearing it on my coat to the Anzac Day parade, and then on a whim ended up pinning it to my hat. The thing with wearing berets is that it can get tediously repetitive (of this I am so very, very guilty…) so this is my attempt at trying to jazz things up…
One of the reasons I was so eager to take photos with the phone box is because it was en route to my favourite pie shop. Which is really typical of me… And obviously Diago saw me doing my hair and makeup that morning and figured out that we're clearly going somewhere really exciting. He has it all figured out – he knows if the lipstick comes out, stuff is happening.
So of course he had to come too, so he could stick his head out of the car and loudly sniff the cows and horses in the fields and get his photo taken – we have to humor him so he doesn't feel left out. One thing I've learned after my first year with a Dalmatian is that they are very interesting characters…
If you're contemplating on buying the Lisa dress in taffeta, here's one important thing to note if you're not familiar with the fabric; there is no stretch. So unlike the Lisa's in crepe and cotton, you may have to go a size up if your measurements are on the highest end of the size chart. Or if like me, your plans involve pie! A really lovely thing about this dress is that it's one that can come out for everyday jaunts and festive occasions too – I just know that it would look fabulous with some sparkly accessories for a formal occasion as well.