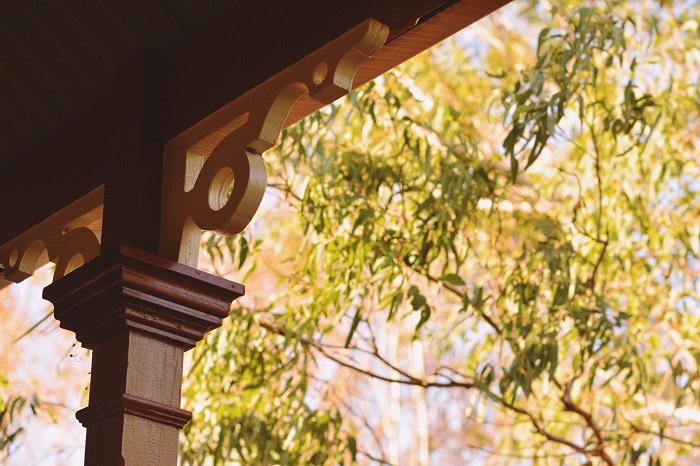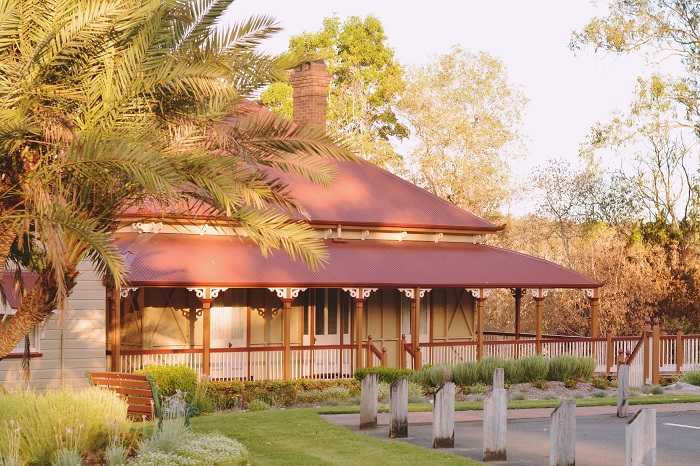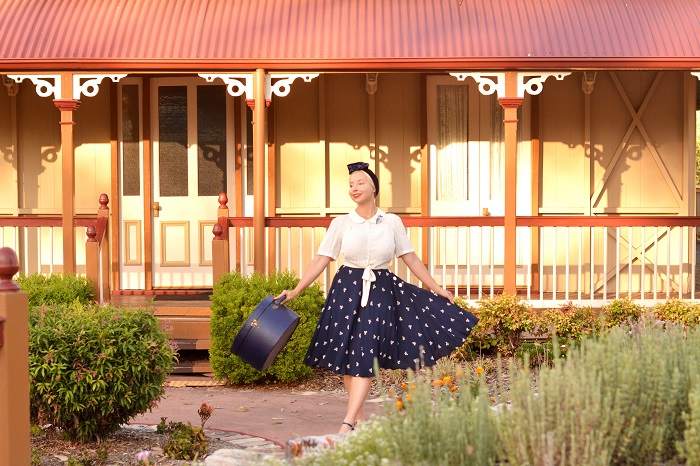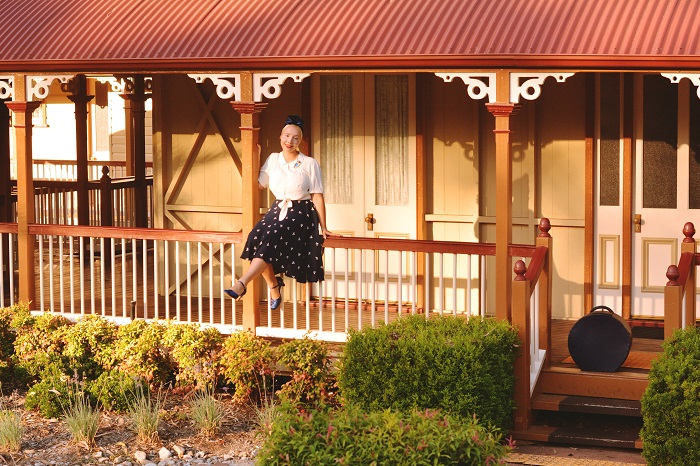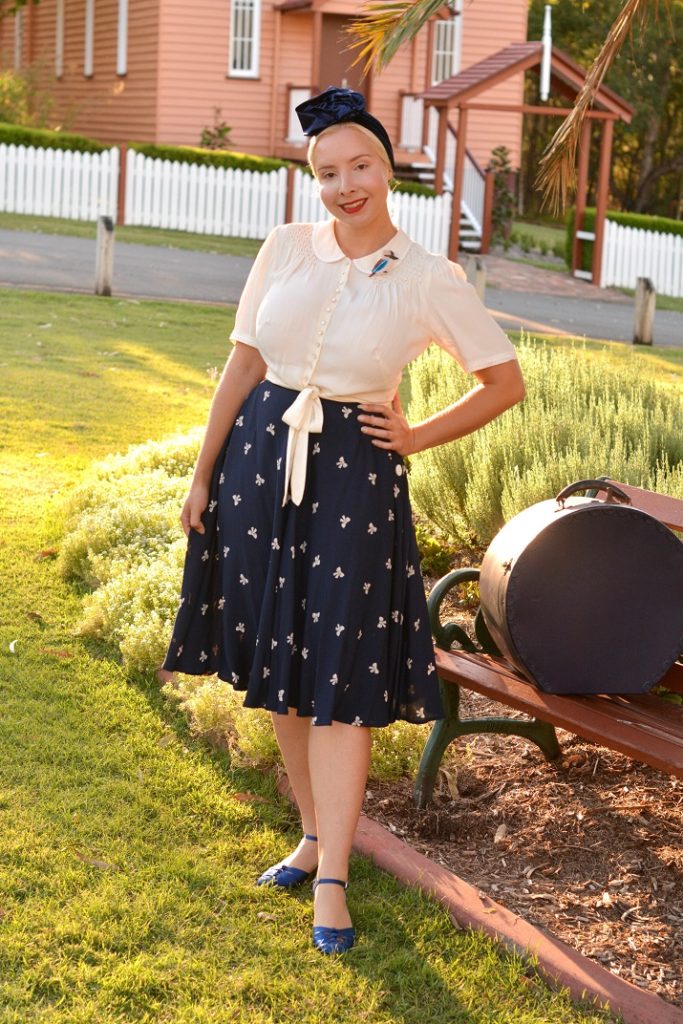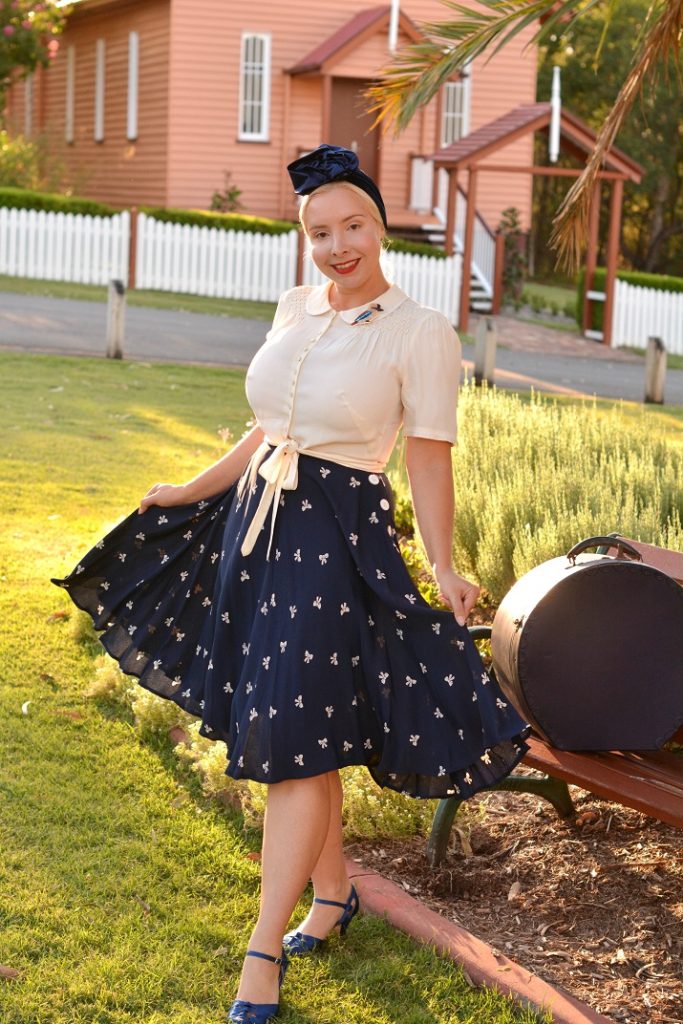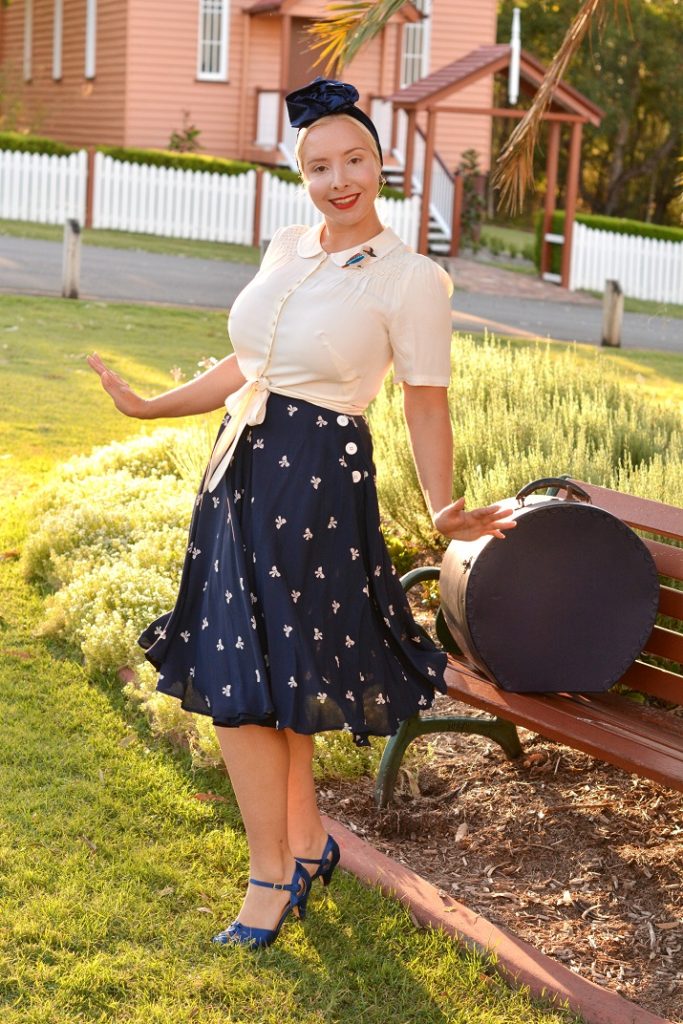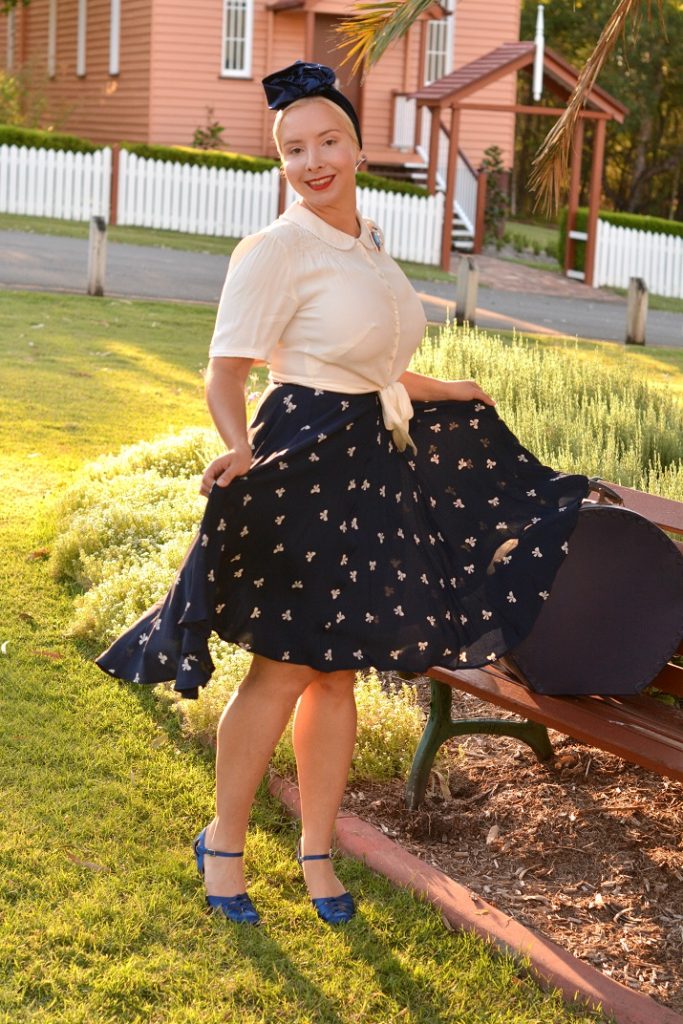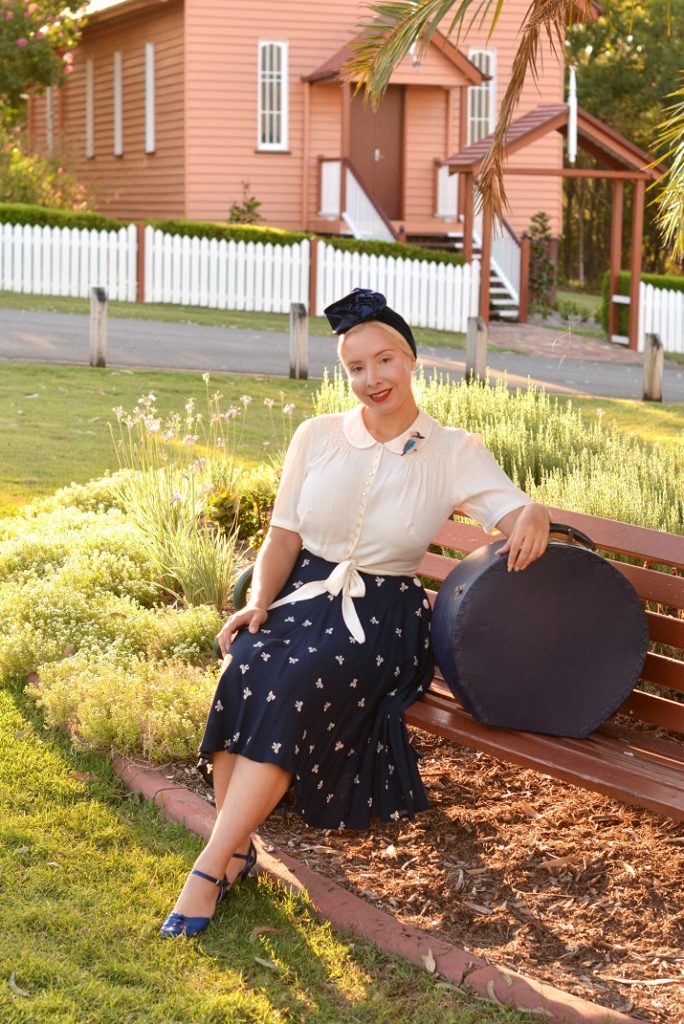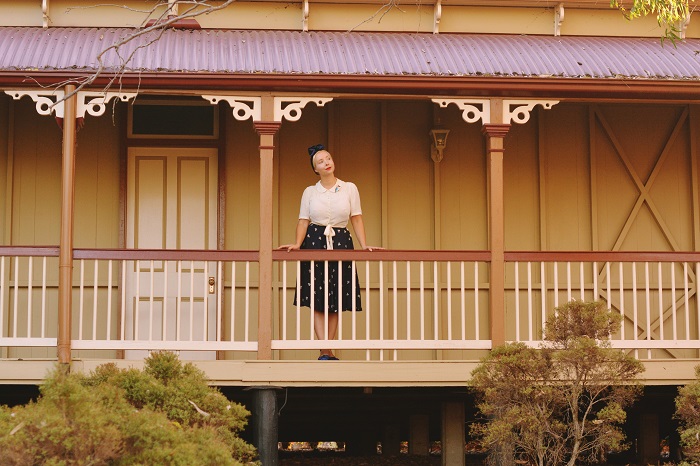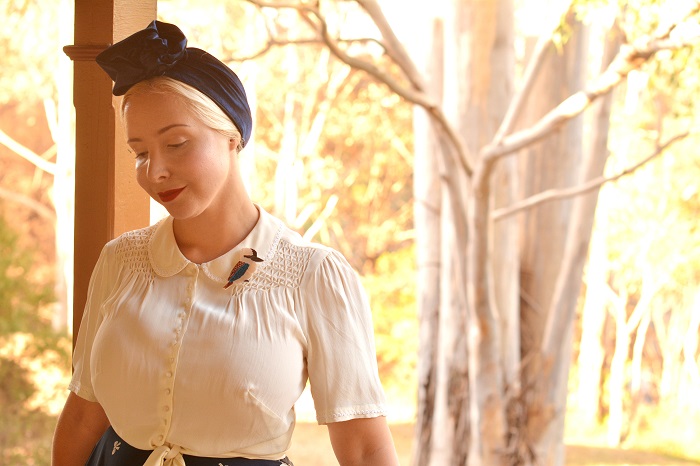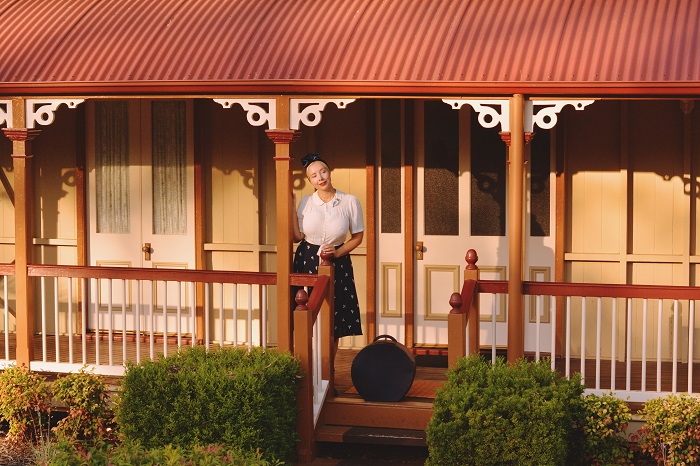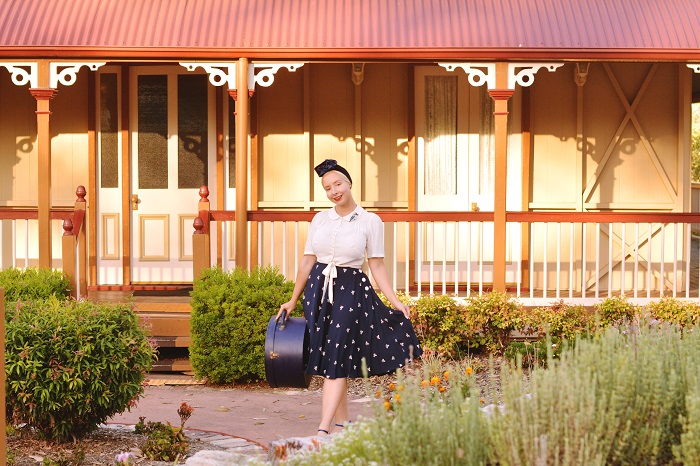 One of my favourite things about living in Queensland is the unique style in which we build our houses. But they don't just look whimsical, they're also incredibly practical too as they were designed to keep the inside of the house cool by catching the breeze. That's the reason behind the winding veranda and the many sets of doors and windows, all intended to be left open through summer. Back in the day it wasn't uncommon for people to drag their mattress out onto the veranda on summer nights, and I have to admit that I've thought about doing this myself. Especially now that I've completed my latest project; the revamp of our veranda!
The wonderful home in these photos is a restored Queenslander that is part of a park we often visit for walks and picnics. A few weeks ago I wasn't sure if I would ever see this lovely house again as it was caught right in the middle of a bush fire. Summer his year has been consistently hot and dry, and as a result fires have been starting at an alarmingly frequent rate. Most days there's at least one raging near us and as you can imagine it makes one very uneasy…In some of these photos it was tricky to avoid getting a glimpse of the burned out trees and shrubs, and in the tenth photo you can see the singed shrubs next to the house, a tell tale sign of how close it came to being obliterated.
All of the hot days mean that I'm getting a lot of wear out of turbans! I'm not sure why it's taken me this long to embrace such a perfect solution for good hair days during summer? At least I have the good sense to stick to wearing fabrics like rayon and crepe de chine to see me through this never ending heat in comfort. I found it impossible to stand still when we took these photos because wearing the Isabelle skirt made me want to twirl and spin just so I could watch the way the beautiful fabric floats with every move. I'm no dancer myself (I don't think doing the Charleston at home with the dog counts) but this outfit really made me want to get my swing on. Too bad I was born with two left feet and can't keep up and move with the rhythm to save my life. It's a shame really, because if ever there was an outfit perfect for dancing!
My favourite feature of the Isabelle skirt is the fact that despite there being buttons at the sides – the buttons are just for show and instead there's a hidden zip. I love that! The print on the skirt is darling little white bows, elegant and simple but such a fun touch all the same. I think that an outfit should always look fun to be wearable. I added the little kookaburra brooch because looking at it never fails to make me smile! This particular one was a gift from a family member who understands my passion for collecting Australian themed brooches and knew that I had been hoping to add a kookaburra to my collection. For the non Australians here, kookaburras are happy chubby birds that sound like they're in fits of laughter when they call to each other. They also have a distinct taste for eating snakes and lizards, so these are definitely birds you want to have in your garden!
Much as I am a serial dress fiend, I do love a beautiful set of separates that go together beautifully. Not long ago I was in an antiques store and came across a true vintage 1940s blouse that although very lovely, was too fragile to wear. So you can imagine my excitement when I saw Seamstress of Bloomsbury's Helen blouse – almost an exact copy of the blouse I had found. It even had the same smocked stitching on the shoulder, delicate little buttons and ric rac trim – a terrific coincidence! So I was not at all surprised to learn that the Seamstress of Bloomsbury based their design on an original 40s piece from there collection, and of course it shows.
The Helen blouse comes in two different versions – one with a black ric rac trim, and the cream which is the one I'm wearing in these photos. I love blouses that can be tied up, as I'm often tying up blouses when I wear them so the tie at the bottom is a fantastic touch. I think it gives an outfit a very relaxed feel and I love how it sits when worn with a swing skirt, or even slacks. However if you're going for a more prim and proper look, the Harriet Blouse has the same details as the Helen blouse, just minus the tie. I'm wearing both the Isabelle skirt & Helen blouse in my usual size 12 and found that both pieces fit perfectly!
While here in Australia we have many months of summer ahead, the folks at The Seamstress of Bloomsbury have been hard at work on the SS19 collection. And having peeked at some of their instagram stories from London Edge, the forecast for spring/summer this year is looking pretty promising. If like me you're impatient too, I recommend following The Seamstress of Bloomsbury on instagram and you may just catch a glimpse of some of the lovely new fabrics that are coming soon…