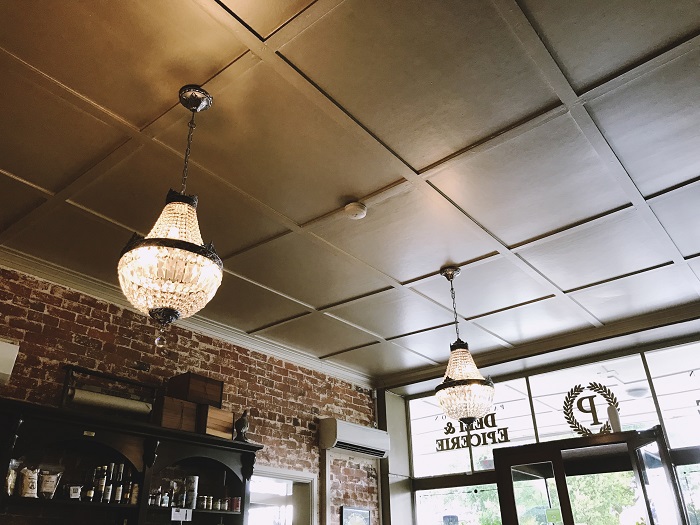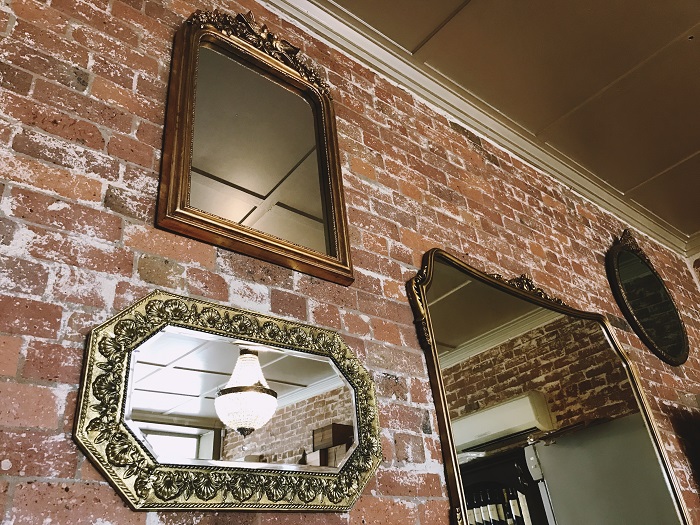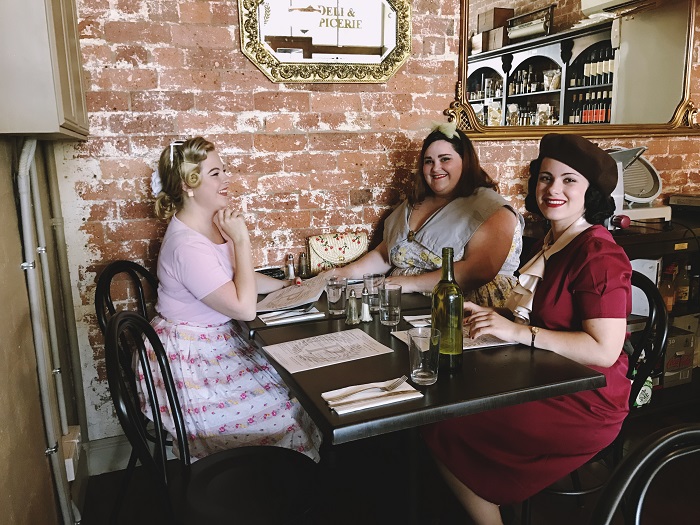 starring: (left to right) @honeyhollowayyxx @cats_cakes_and_petticoats @nancy_wake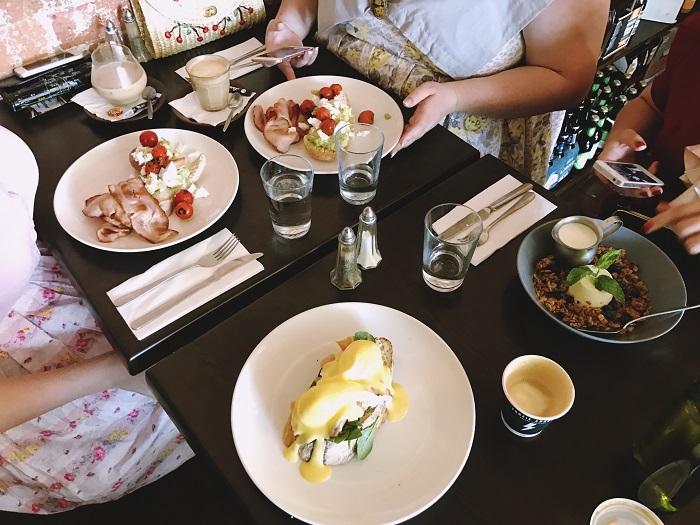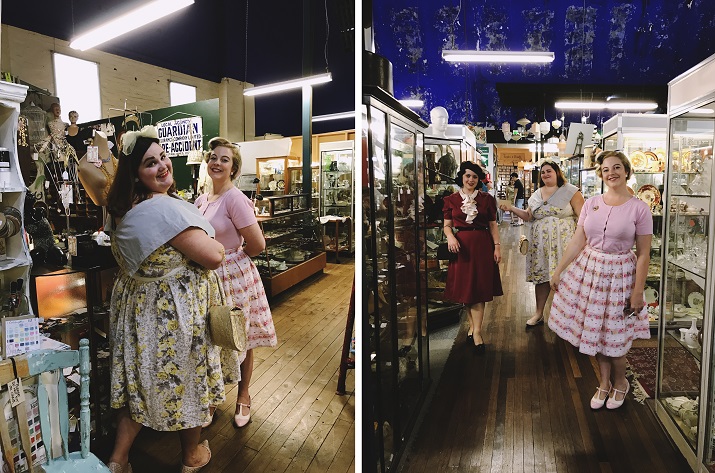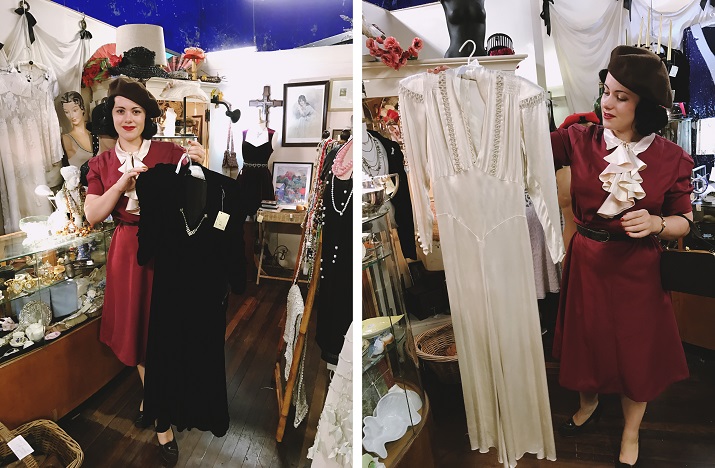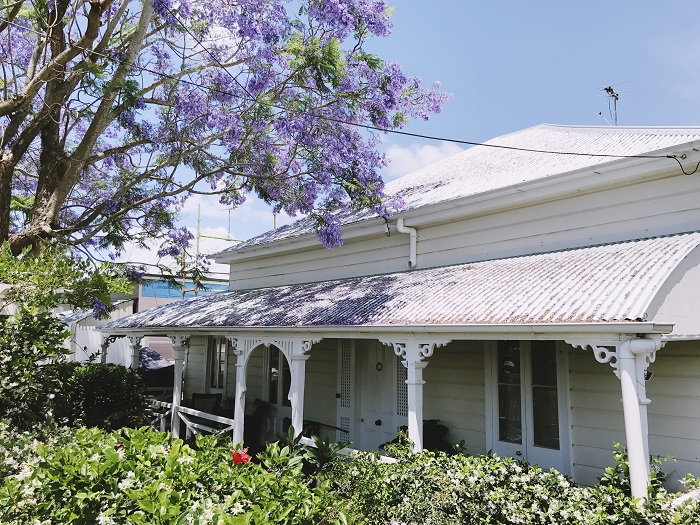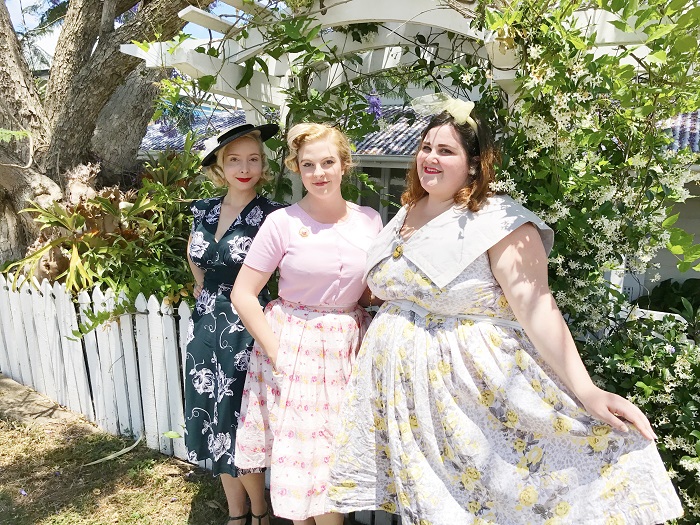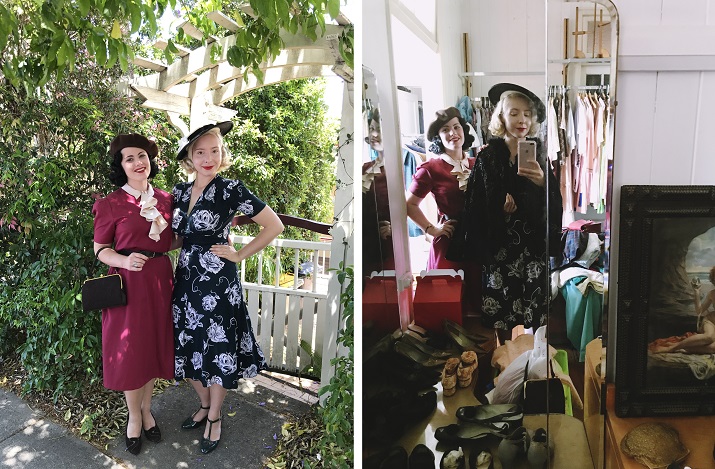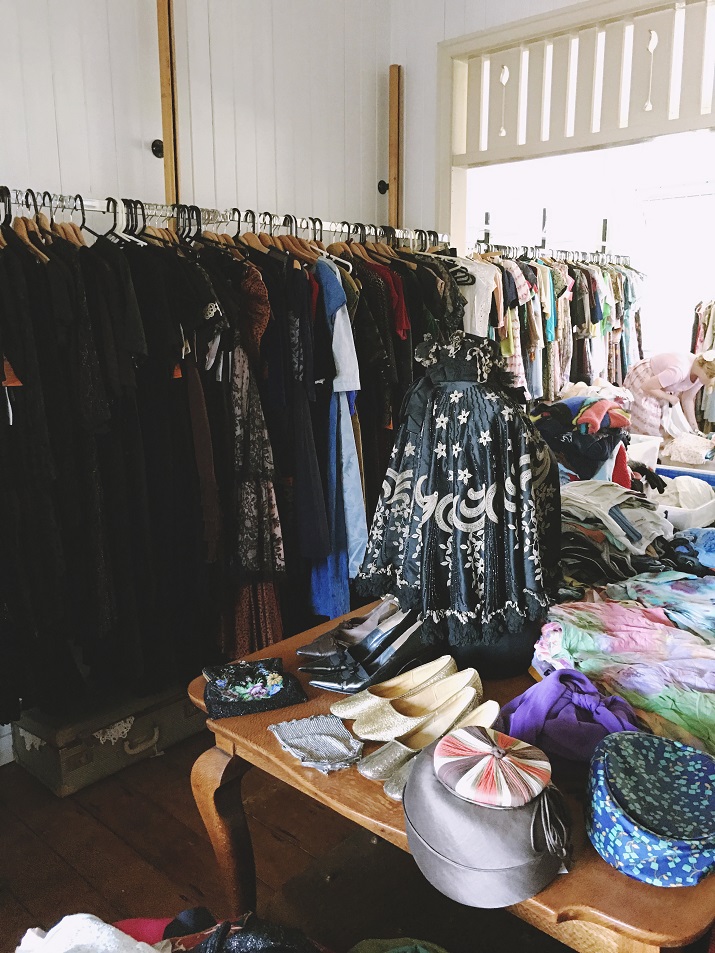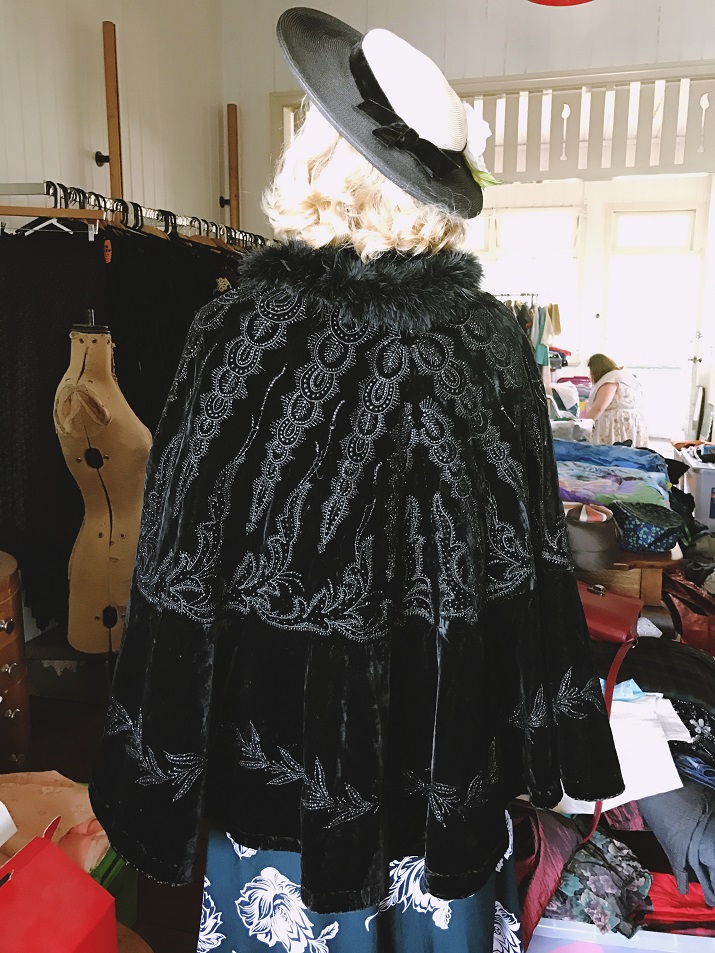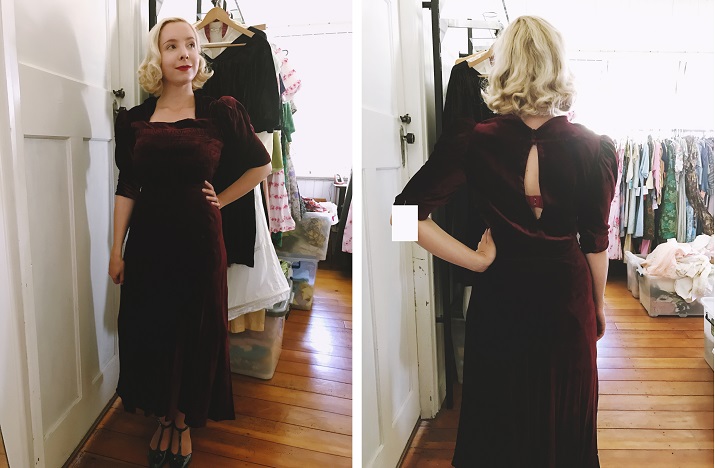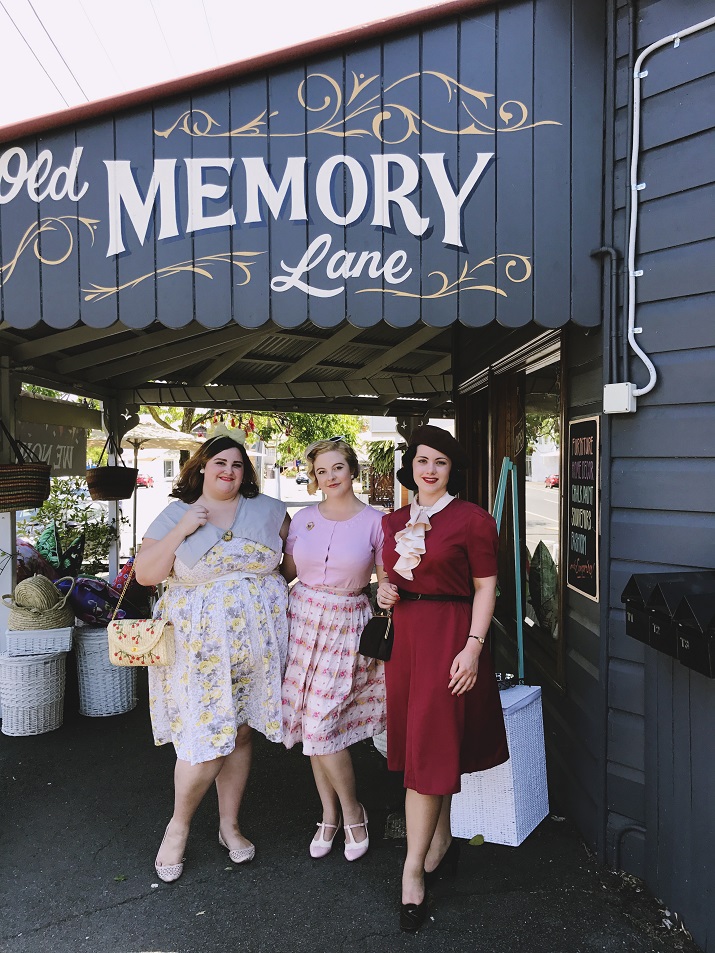 Odd as this may sound, I am actually not very familiar with vintage hot spots in Brisbane. Normally I will drive out of town to search for vintage because the prices are more reasonable and it's less likely for the place to have been picked clean. So a few weekends ago now, we all went on an antiques and vintage store crawl in a local area. I hadn't been back to Paddington since I was a teenager going through a tragic hippy/boho phase. I still shudder at an instance where I came across a bunch of full skirted 50s dresses and remarked that they were beautiful – but that you'd look ridiculous wearing one. If only past me could have got over caring whatever it was that Dolly/Girlfriend magazine dictated to be in fashion…Instead that day I walked away with some particularly hideous ankle length hippy skirts. Urgh!
In the years since I had last been, Paddington had gained more vintage and antiques stores, and a great range of cafes. To sustain ourselves on our expedition we started with brunch at lovely cafe with a very vintage vibe. Our first stop was the Paddington Antiques center where I fell in love with a black velvet 1940s dress with diamante detail on the neckline. While the dress did indeed fit, sadly it is what some in the vintage community might describe as a wounded bird, hence the very reasonable price. Even though you can't see it in the photos, there was unfortunately some patchy bits on the front where the velvet had deteriorated that made me decide to let that one go. Gabby (@nancy_wake) found an incredible 1930s wedding dress in perfect condition that I am sure will make some lucky lady very happy – I was definitely a bit bummed that I hadn't come across it when I was getting married.
After a very productive afternoon of shopping, we came upon what from now on will be referred to as Vintage Heaven. After browsing in a very unassuming shop full of mostly 70s – 00s we were approached by the owner who asked whether we might be interested in perusing his private collection. Aka; the good stuff. Now normally if a stranger suggests something like that I am pretty cynical and suspicious, however with all four of us we figured why the hell not! We were led to a large house full of vintage. Nothing but vintage. Rows, upon rows, of vintage. Every single room was filled to the brim with vintage. And I'm talking the good vintage, 20s – early 60s goodness. Boxes and boxes of hats and shoes. Entire rows of sleep wear. Dead stock lingerie. I could go on, but you get the idea and I have photographic evidence as proof!
I tried on the most magnificent 1930s velvet cape and a luscious burgundy 1930s evening dress. If it hadn't been for the heat, it is most likely I would have purchased the dress as the prices were very affordable. However, unfortunately velvet and a scorching Queensland summer are an ill fated match. I resigned myself to just accept it would not be very sensible to keep it and never have a chance to wear it, heart breaking as that may be. But that doesn't mean I don't still dream about it, and sulk a little…I mean that gorgeous open back detail! The owner of the fabulous collection told us that he and his wife sold the pieces to film and television productions, so it was a true privilege to be able to see it and have a private shopping experience. This is why it certainly pays to go vintage shopping dressed in your best, as it shows you are passionate and interested and might just get really lucky.