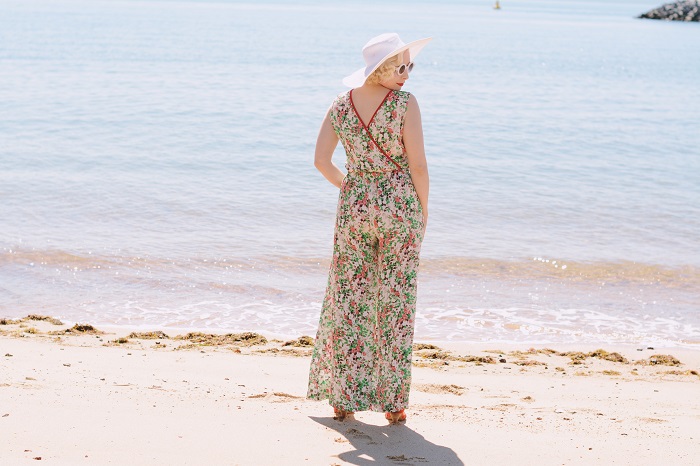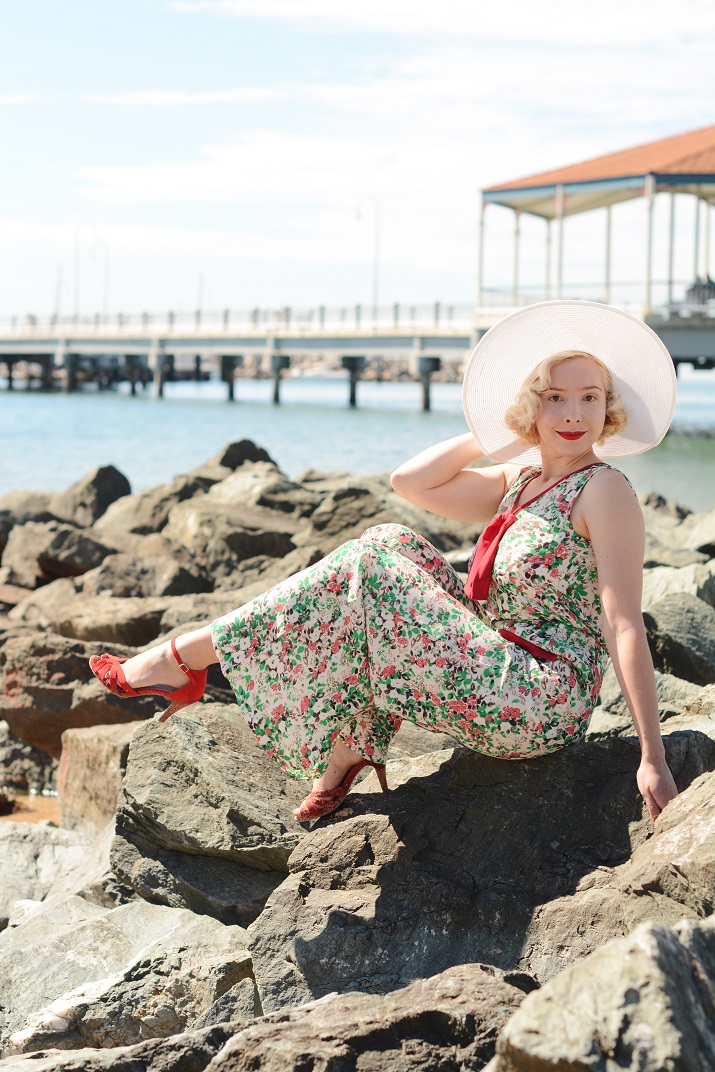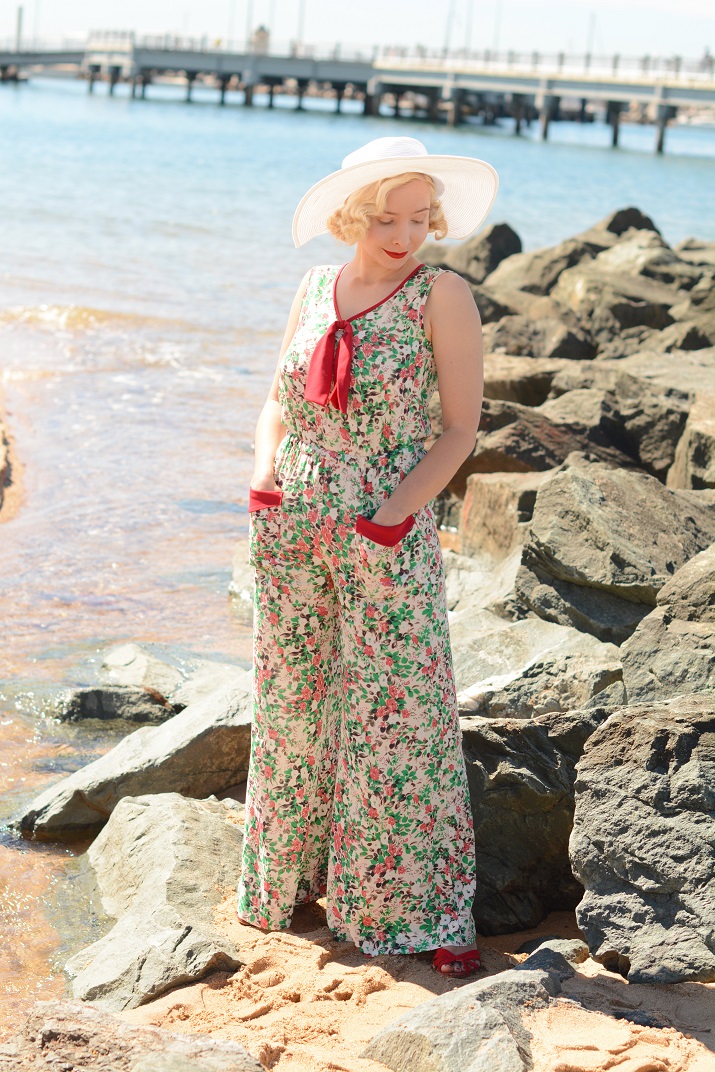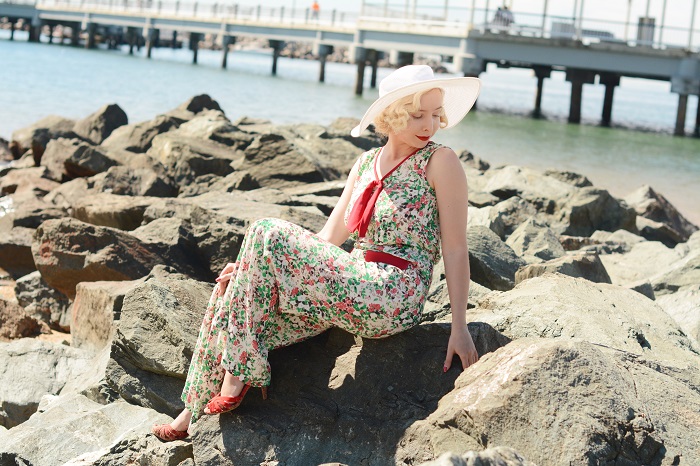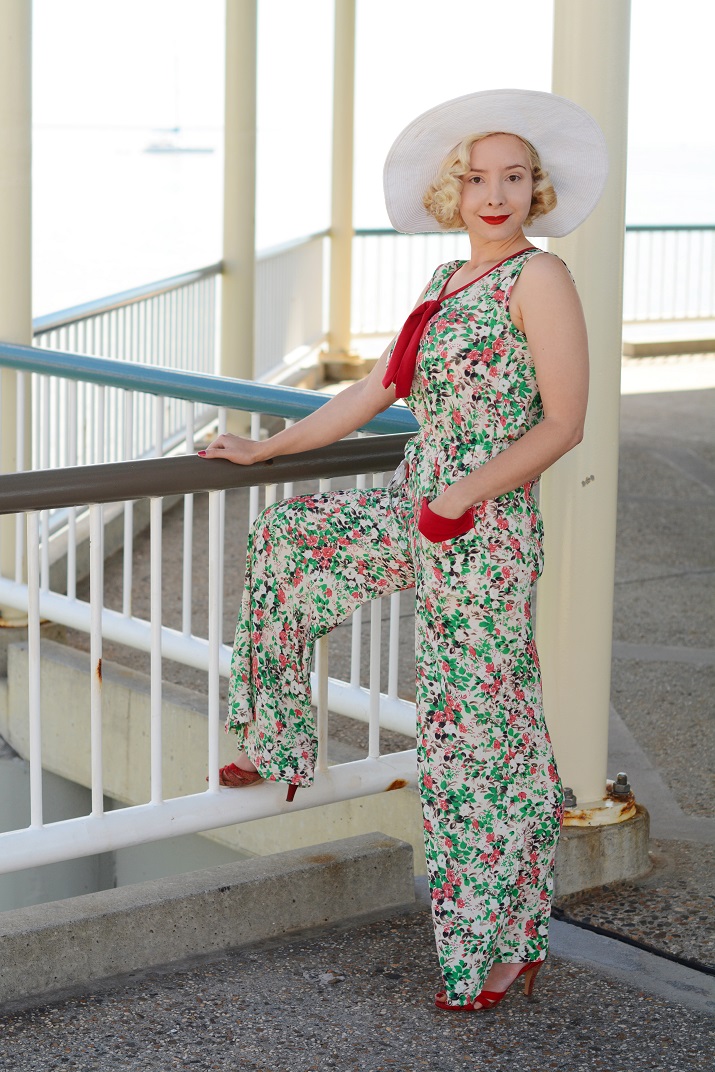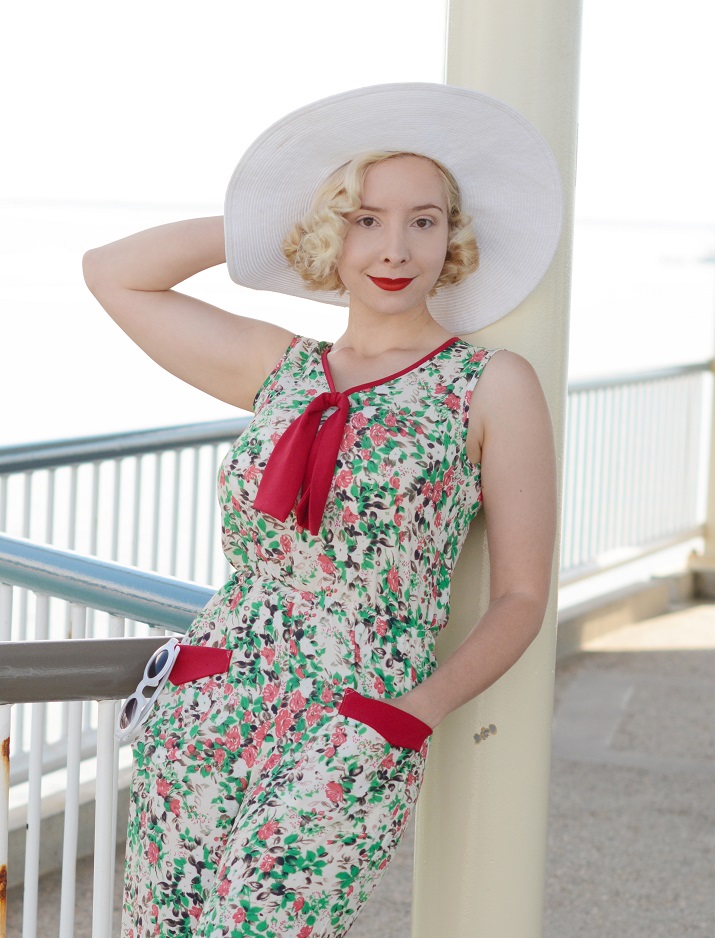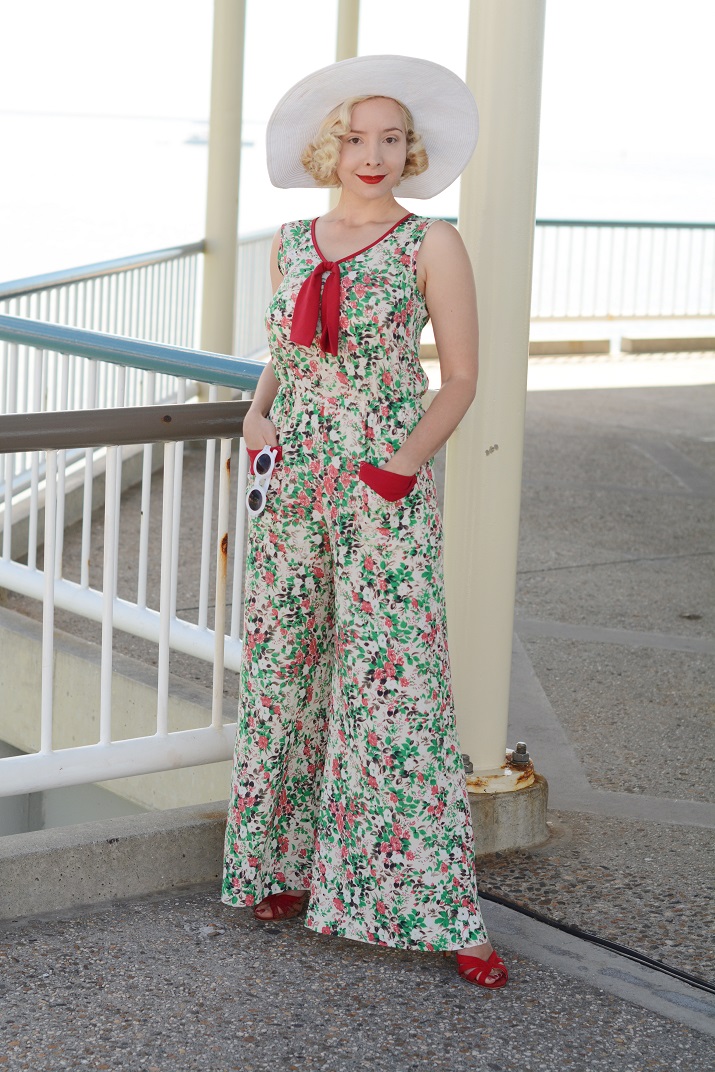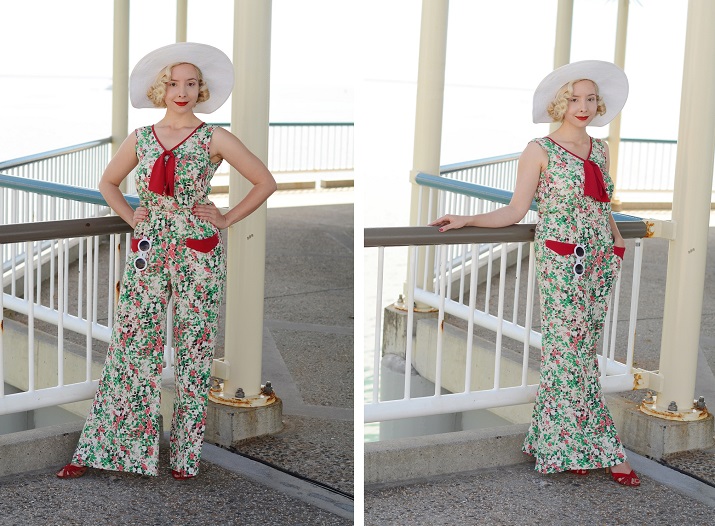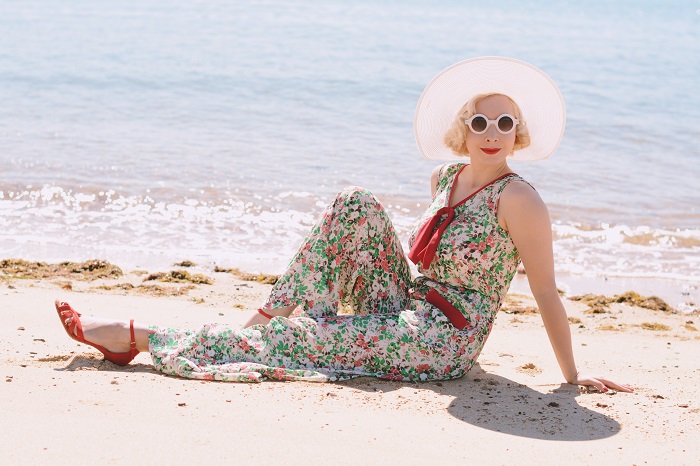 Earlier this year I wrote about the history of beach pajamas and the way ladies in the 1930s used to love to strut their stuff on the boardwalk to show off their latest beach pajamas. These days you'll probably get your fair share of confused looks if you wear beach pajamas – I certainly did, but that doesn't mean that I don't get a spring in my step when I wear them.  They certainly do make me feel like queen of the boardwalk. This pair of beach pajamas was bought specifically with Christmas in mind (yes I know it's only September but I like to think ahead…) and obviously I couldn't wait until then!
It's kind of funny, but sometimes when I make up my mind about what I will be posting here next I start to caution myself, thinking oh no everyone is going to see this hat again and another pair of beach pajamas and groan. And then I remember why I actually blog; this is my own personal style journal that just happens to be fairly public. I wear the same things in variation because this is what my style consists of. But really though, why on earth would I buy something and then only wear it once? The only thing that isn't realistic about this outfit is that I'm wearing heels, and that's only to spare you the horror of seeing my dodgy flip flops. No one needs to see that!
These beach pajamas are a little different to the ones that I have featured in previous posts though, as they are not nautical themed. I would love to have a good collection one day as they are something I really enjoy wearing and actually feel the most confident in. Living in Australia I also prefer to be covered up as much as possible on the beach due to our high UV, but you probably didn't need me to tell you that I am not a fan of tanning, right? I mostly enjoy the beach for the sea air, and to search for sea glass which I love to collect.
Wearing:
House of Foxy – beach pajamas
David Jones – hat
Novo – shoes