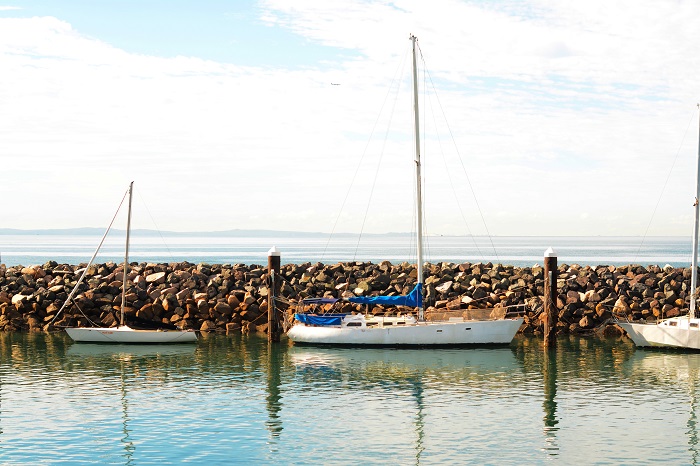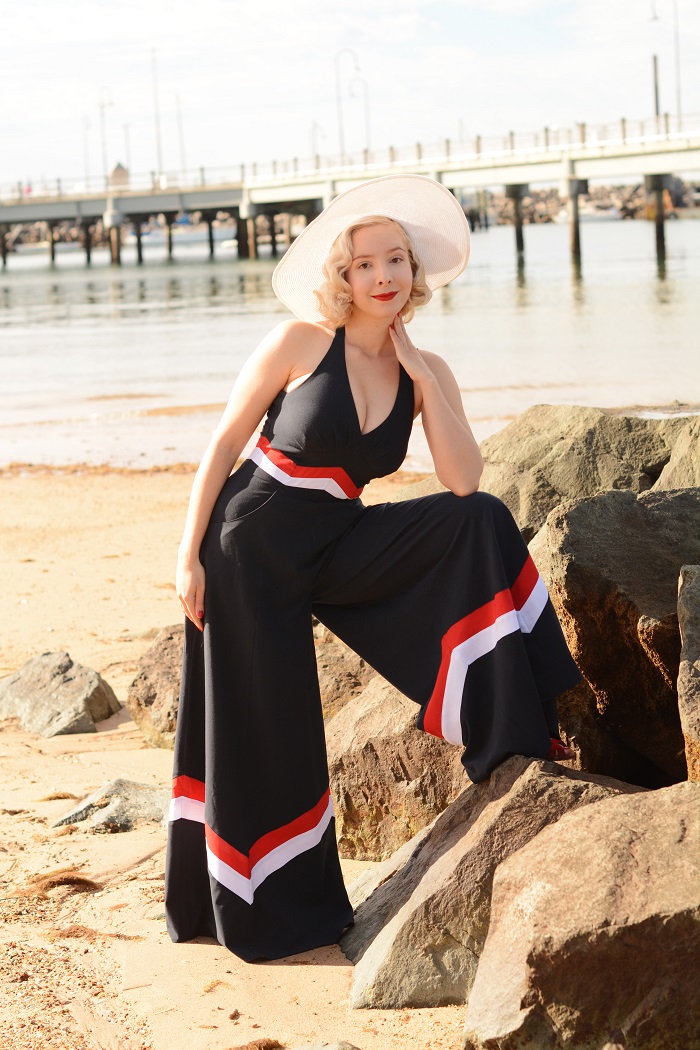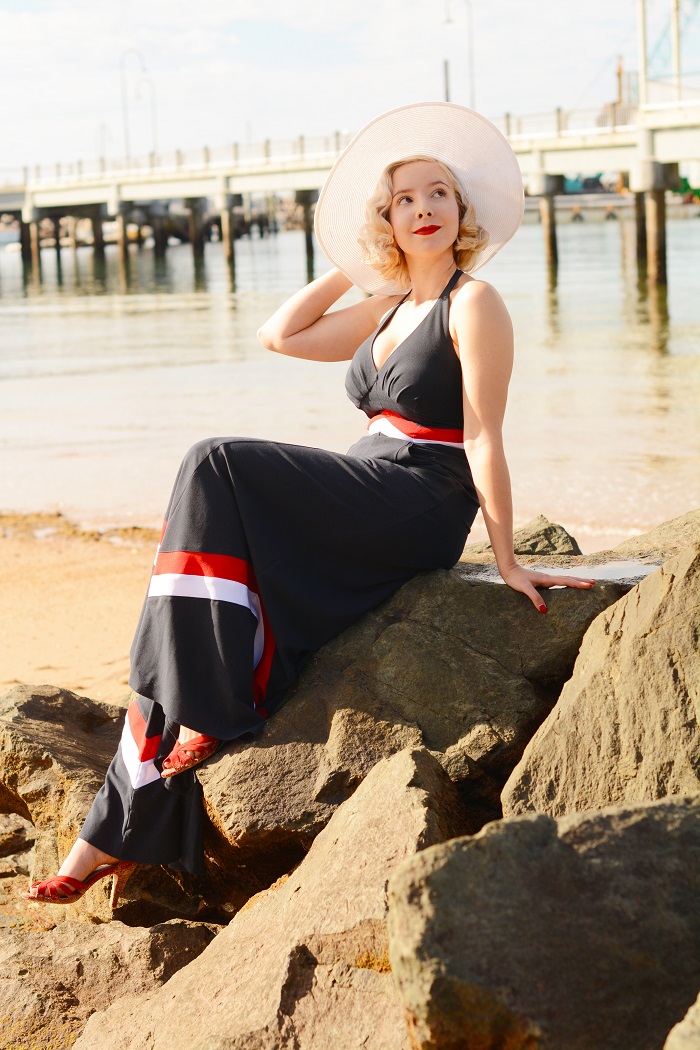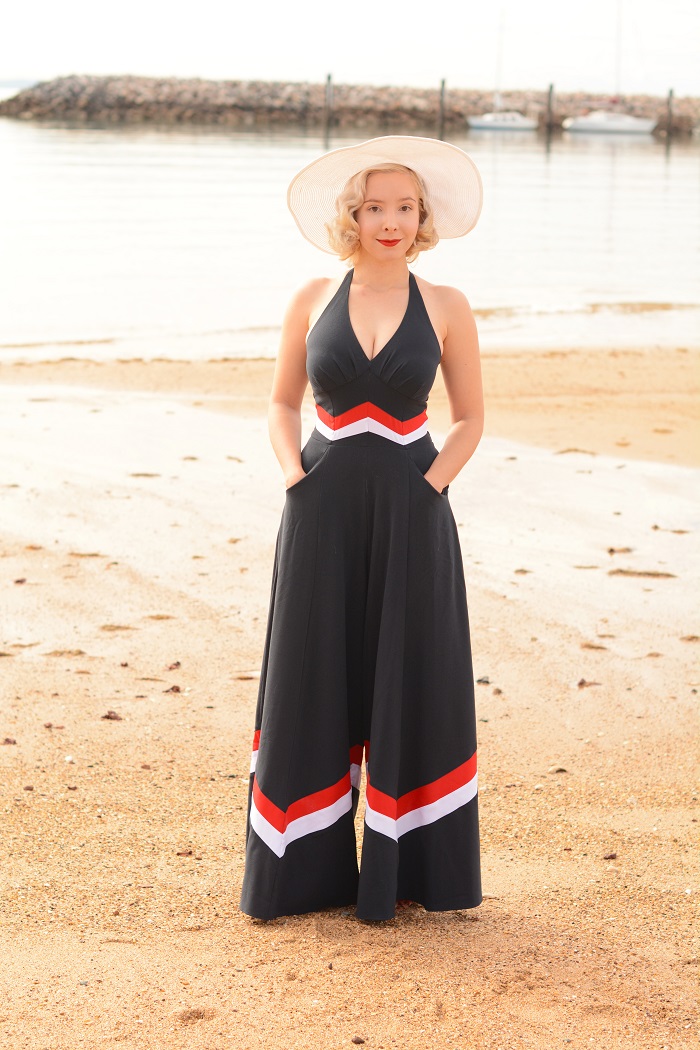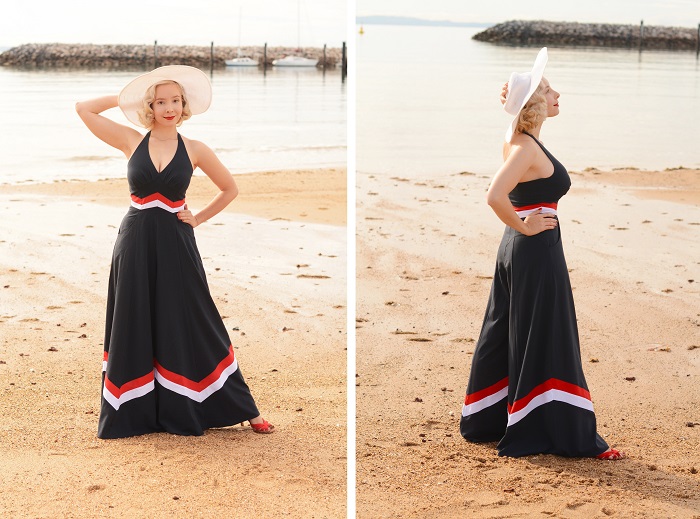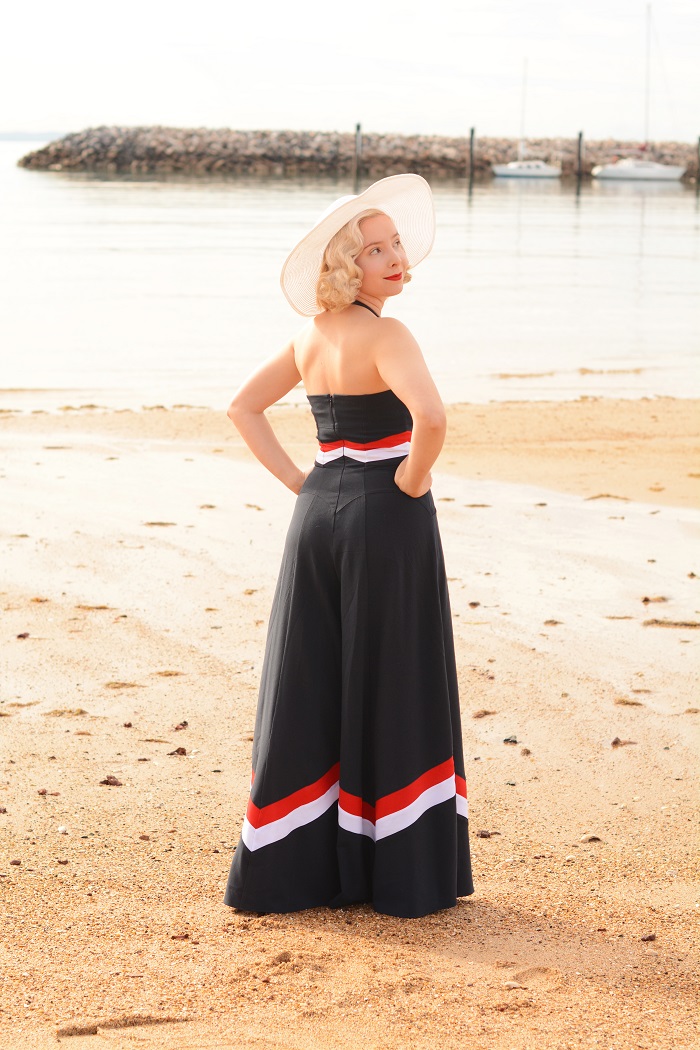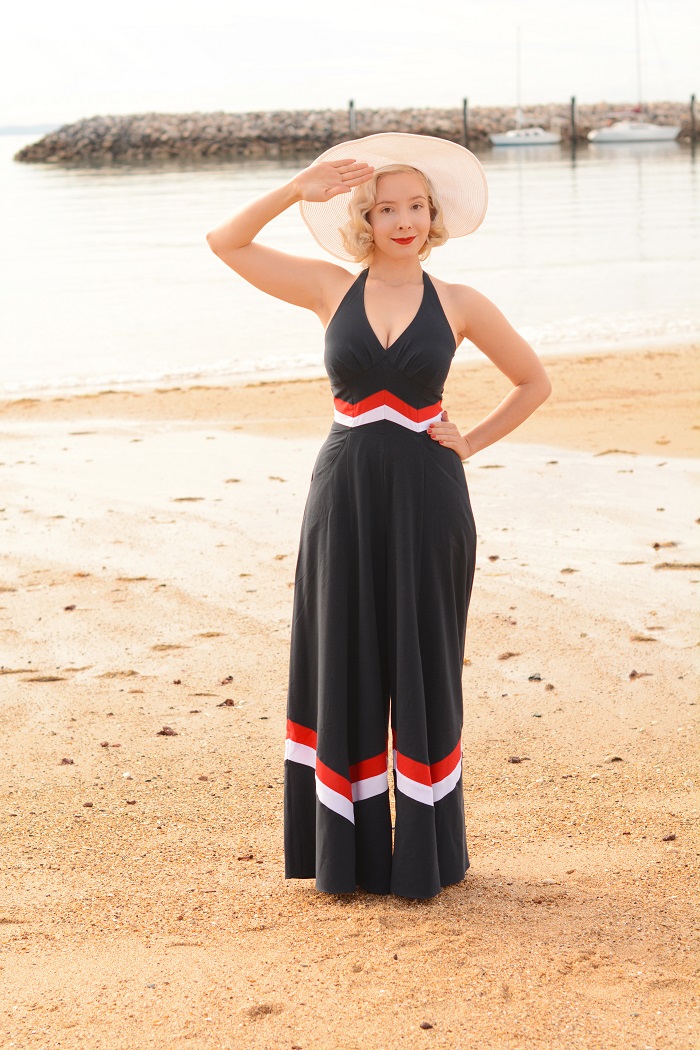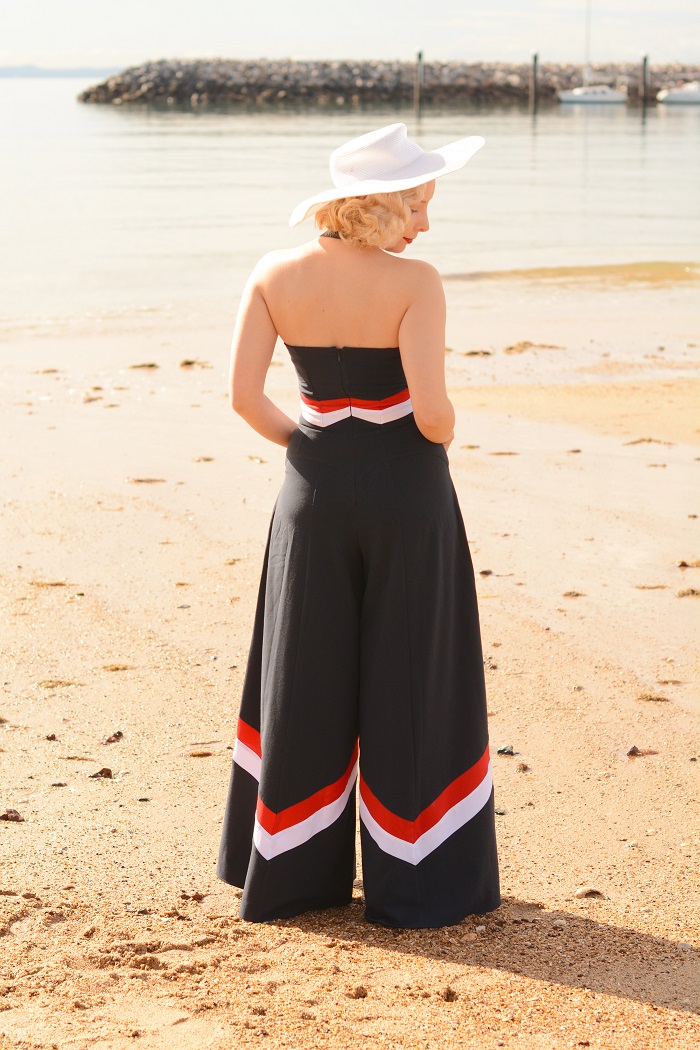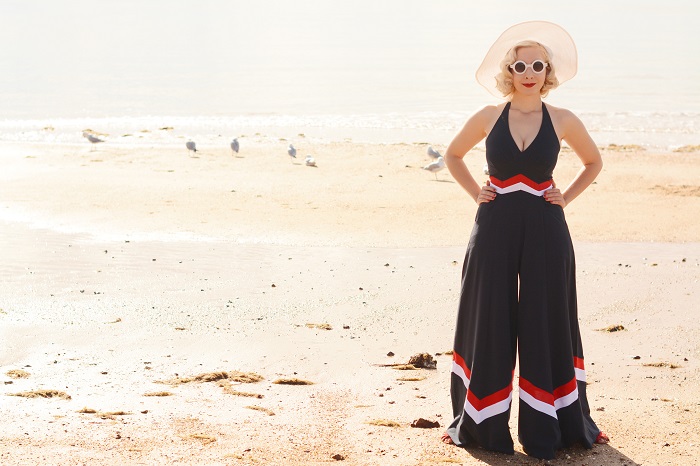 Beach pajamas first came into the picture during the mid 1920s and remained in fashion until the 1940s. In the 1920s athletic activities became a fashionable past time among the well to do set. With women now having fewer constraints due to the war, it became acceptable for women to take up typically male dominated activities such as yachting. As a result there occurred a need for elegant and practical attire for women who wanted to partake in these activities. Coco Chanel who took up wearing androgynous fashions as early as 1918 went on to spearhead this trend for fashionable wealthy women to wear baggy pajama style trousers with loose fitting tops. The name pajamas originated from the Hindi word paejama for leg covering and although pajamas had in fact been around since the Victorian era, at this stage it was still not acceptable for women to be seen wearing trousers out in public.
Beach Pajamas as they became known to French Riviera set, were quite controversial and considered to be risqué at first, worn only by the most daring. However after the initial shock they became the most fashionable attire for promenading along the boardwalk and yachting. Boardwalks became runways where the most vibrant and striking beach pajamas could be shown off, worn most often with wide brim hats. Despite the stir they caused when they first became popular, by the end of the 1940s more revealing swimwear became socially acceptable and women were encouraged to show off their figure.
As I have said many times, finding true vintage beach pajamas can be a bit of a headache, and heart ache too – if you are lucky to find a pair in your size it's likely that the price tag is the same as a few weeks rent. Some vintage girls have cleverly been able to create their own, but if you're no good with the needle just as I myself am not, there are some fantastic vintage reproduction beach pajamas out there.
Miss Candyfloss who create some of my favorite jumpsuits as you will know from previous blog posts, were very kind to send me the Zsa Zsa Jumpsuit from their latest collection to review and I am delighted with how close the design is to original vintage beach pajamas.
Miss Candyfloss are a Swedish company and are best known for their styles inspired by the 1940s & 50s created with a vintage aesthetic but designed as every day wear for the modern vintage loving woman. Something that is important to note about Miss Candyfloss is that all of their clothing is made in Europe under fair trade conditions. This is something that is important to Miss Candyfloss and can be seen in the quality of their clothing, which is one of the reasons I became so fond of this company when I purchased my first Miss Candyfloss jumpsuits earlier this year.
I am wearing the Zsa Zsa Lee Halterneck Palazzo Jumpsuit in these photos and with a striking piece such as this, you can imagine that I was not short of compliments when I was at the beach! Although the boardwalk is no longer a runway the way it was in the 20s & 30s, this jumpsuit caused quite a stir. I felt as if I was floating wearing this jumpsuit as the soft fabric flows freely and there was not a single bit of fear when I got caught in a cheeky gust of wind.
Like all of my other Miss Candyfloss jumpsuits, I find the Zsa Zsa jumpsuit true to size and incredibly comfortable in fit – flattering on but with plenty of room for movement.  I am 5'5" and in these photos I am wearing heels that are 2.5" high for an added boost to keep the hem from dragging. If you are my height or shorter, have a pair of heels or platforms on hand! I am wearing the jumpsuit in a size S and my measurements are 32-27-36. If like me, you too are on a perpetual quest for the perfect beach pajamas, the Zsa Zsa jumpsuit comes in two colour ways – navy and mint.
Wearing:
Zsa Zsa Halterneck Palazzo Jumpsuit – courtesy of Miss Candyfloss
Novo – heels
David Jones – hat