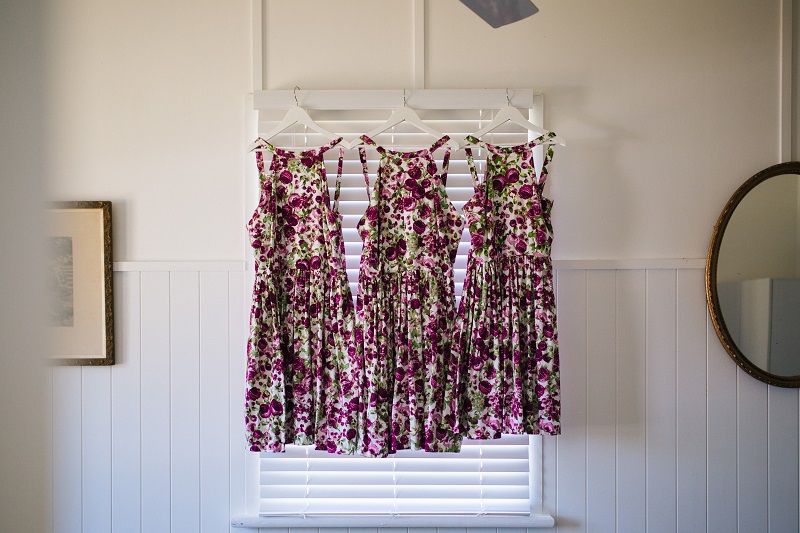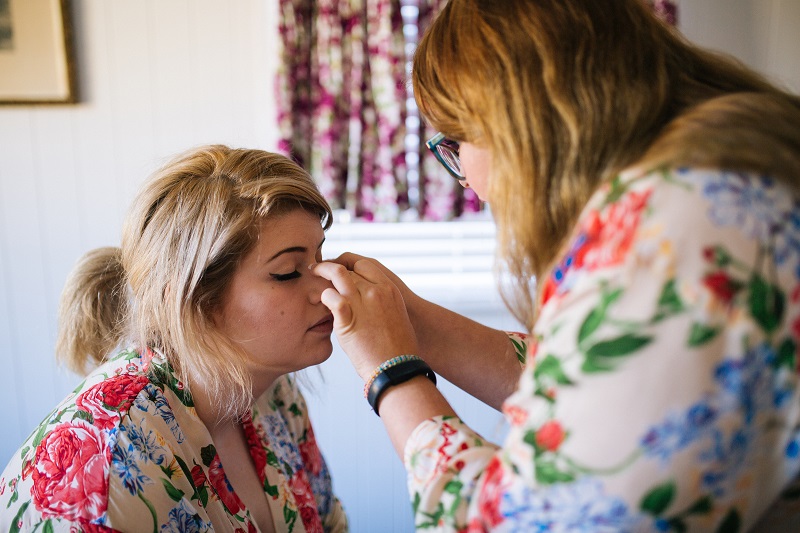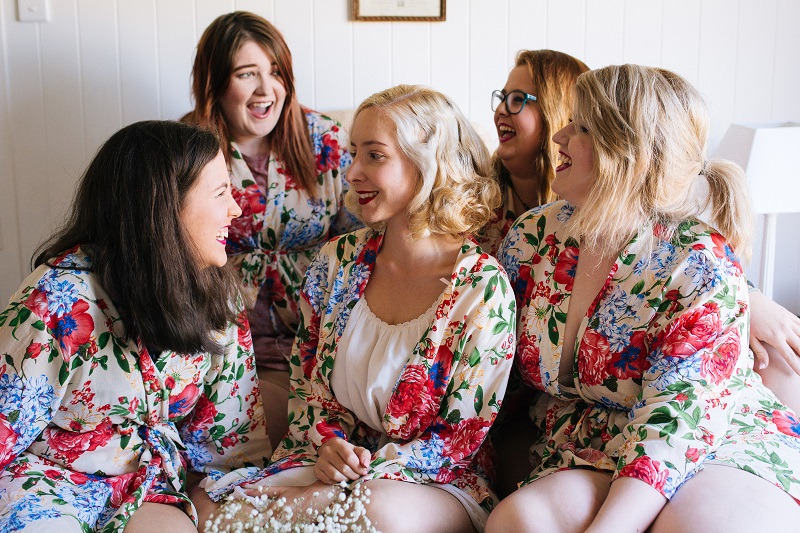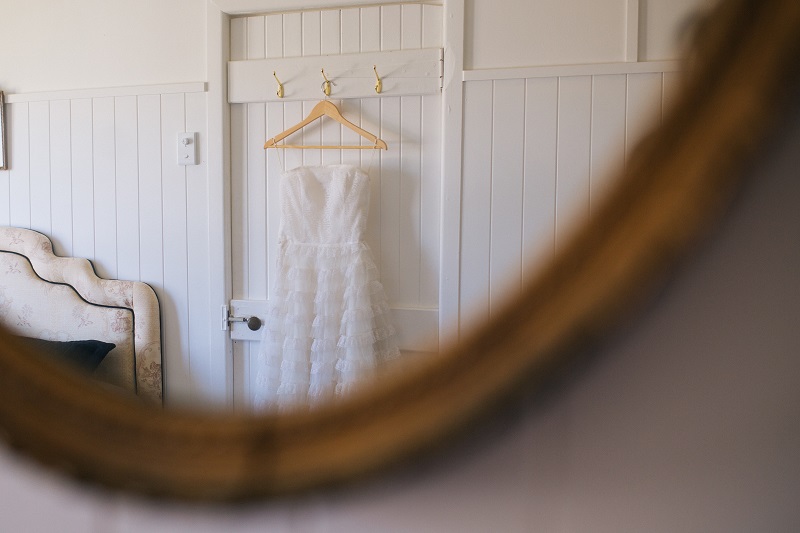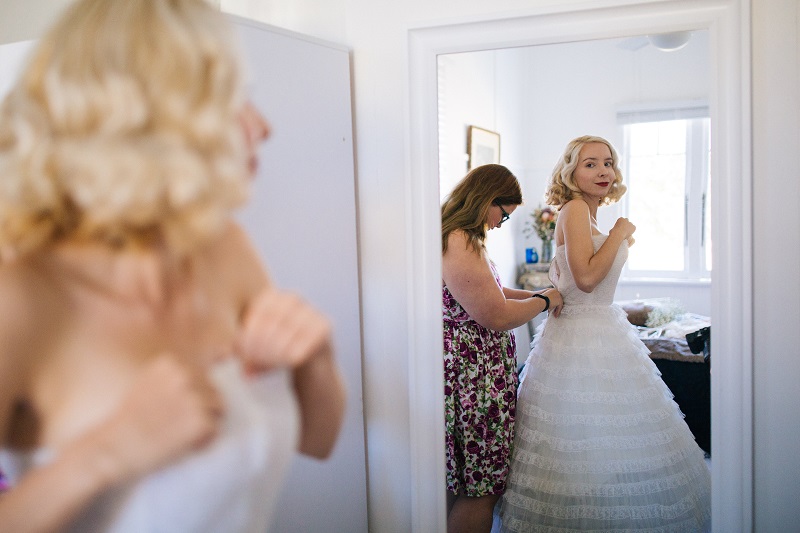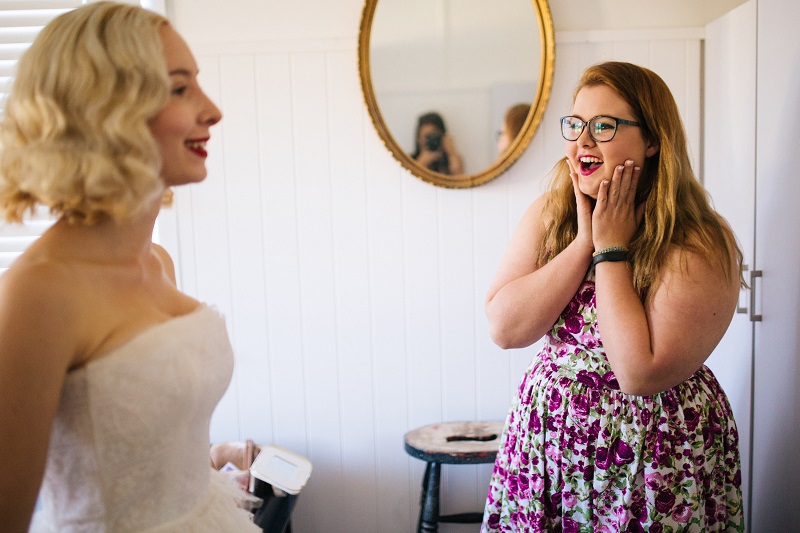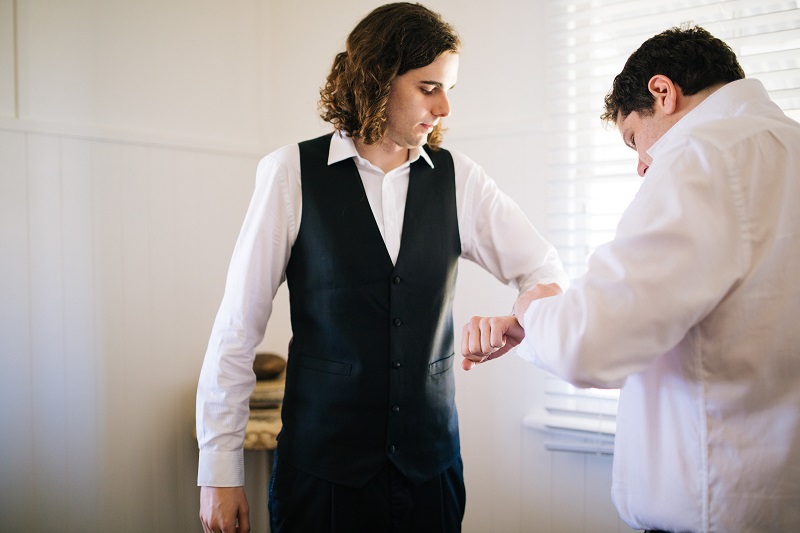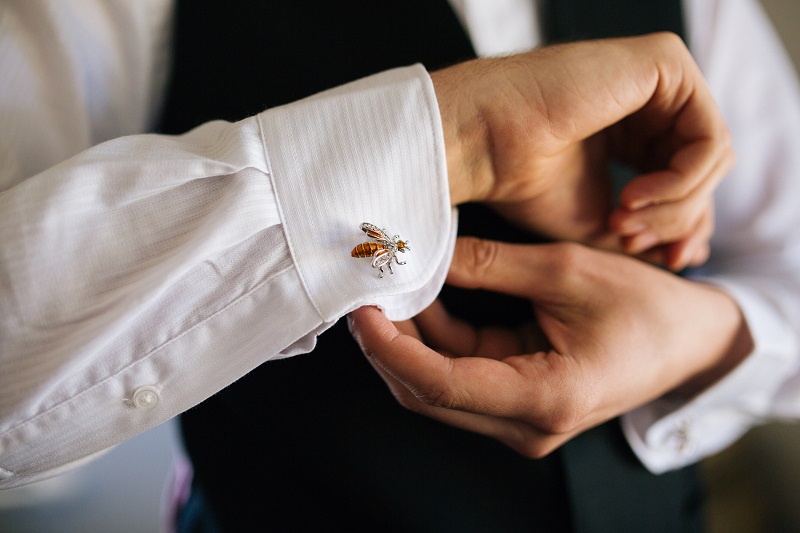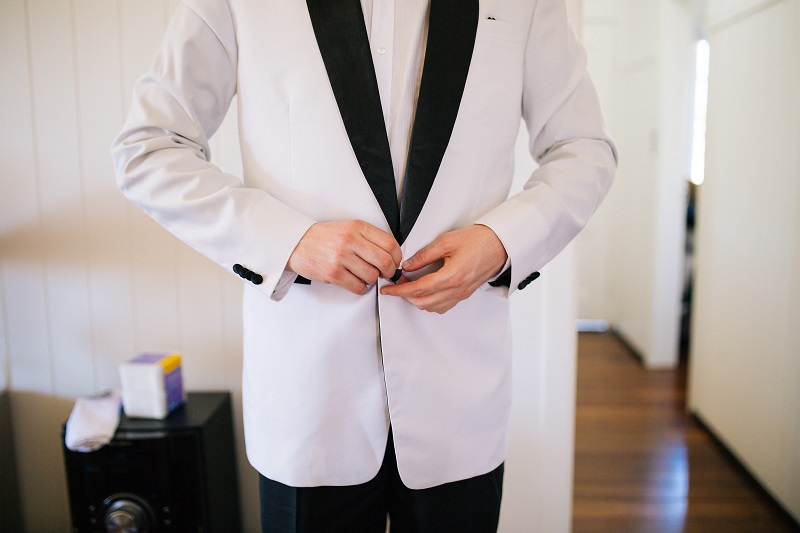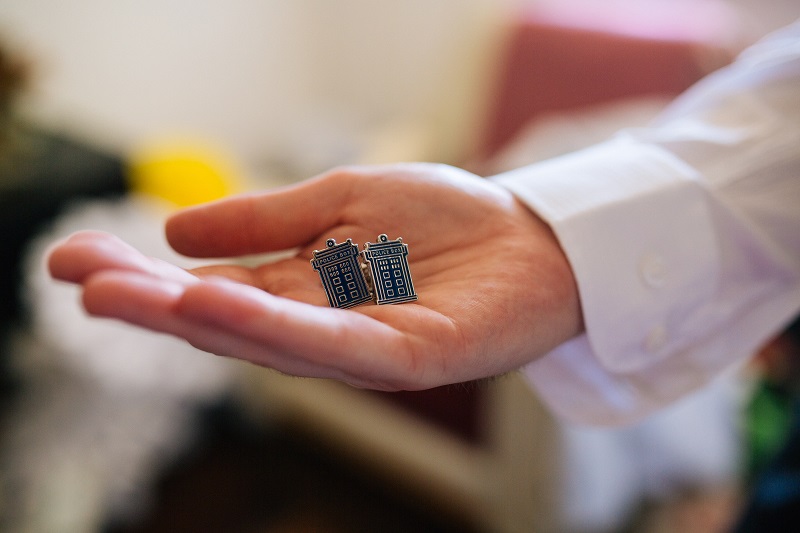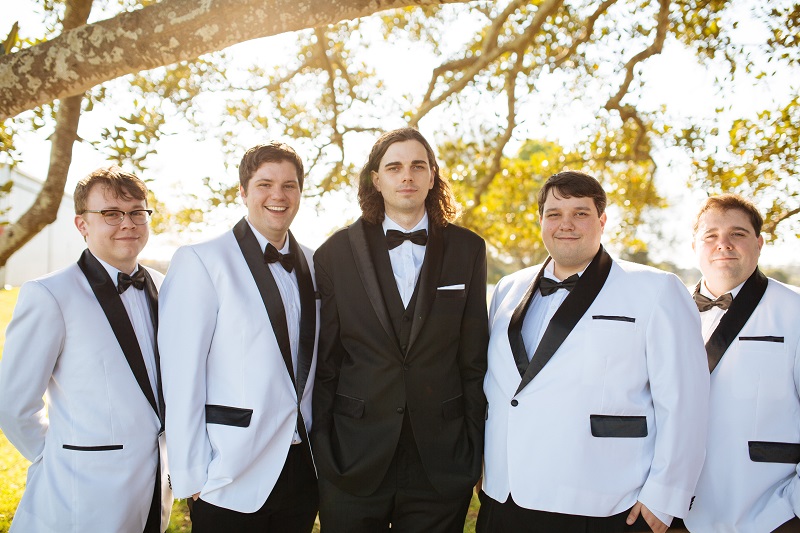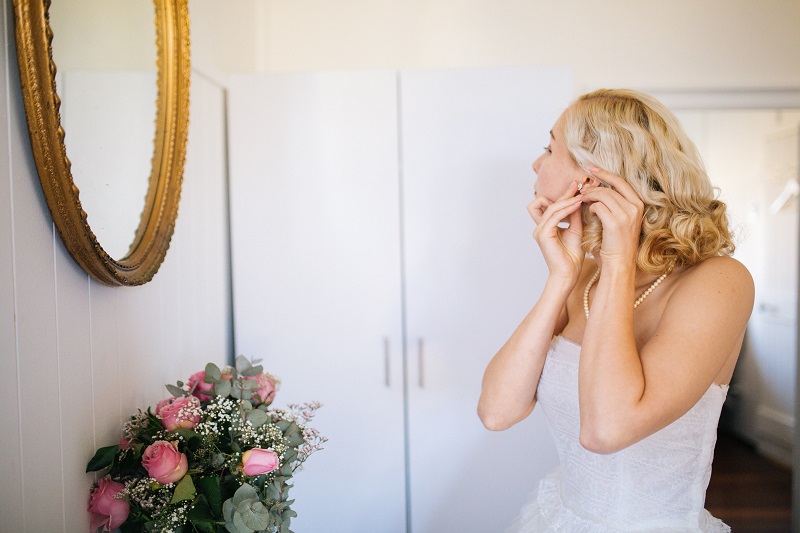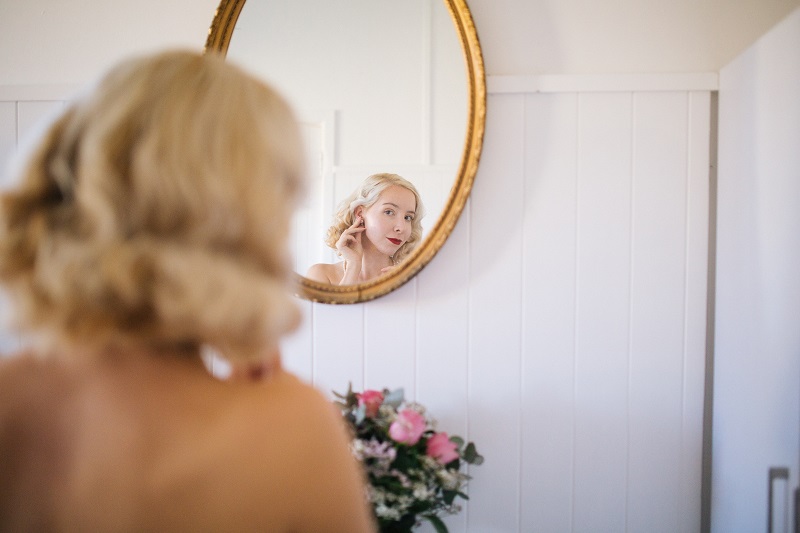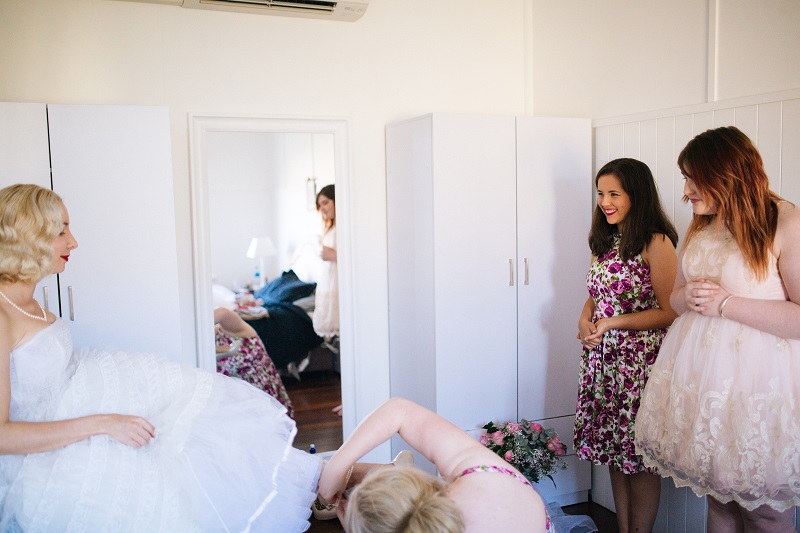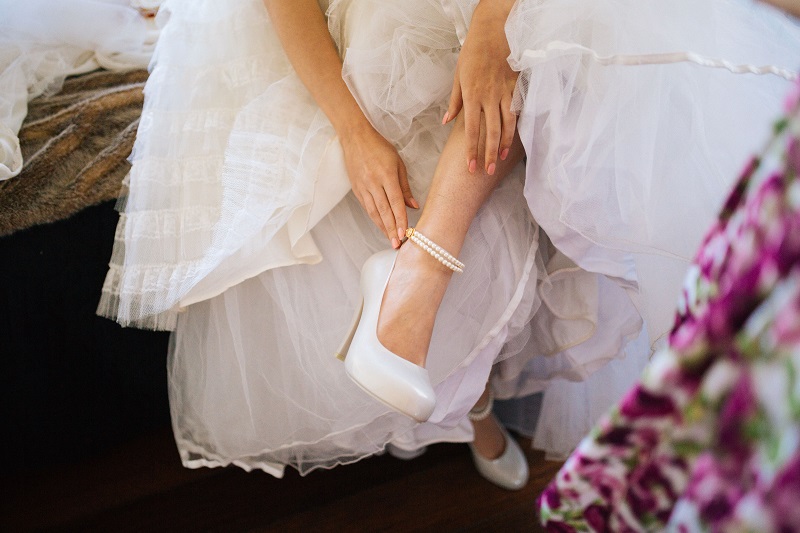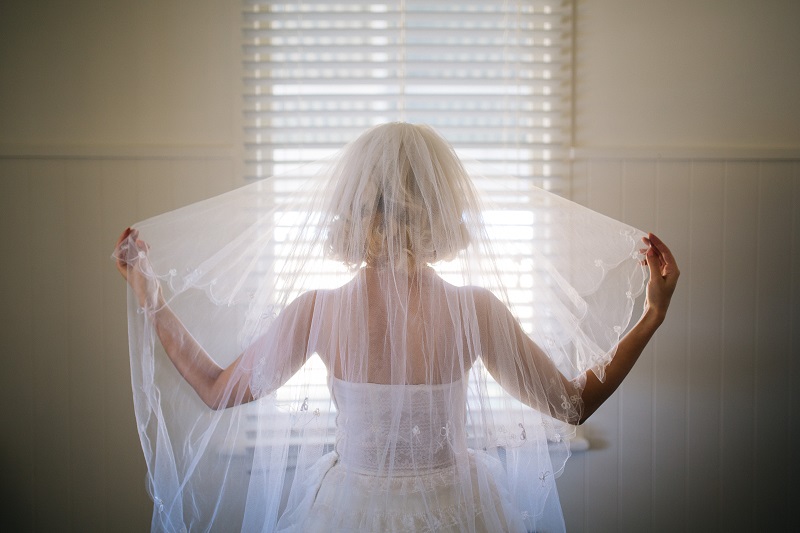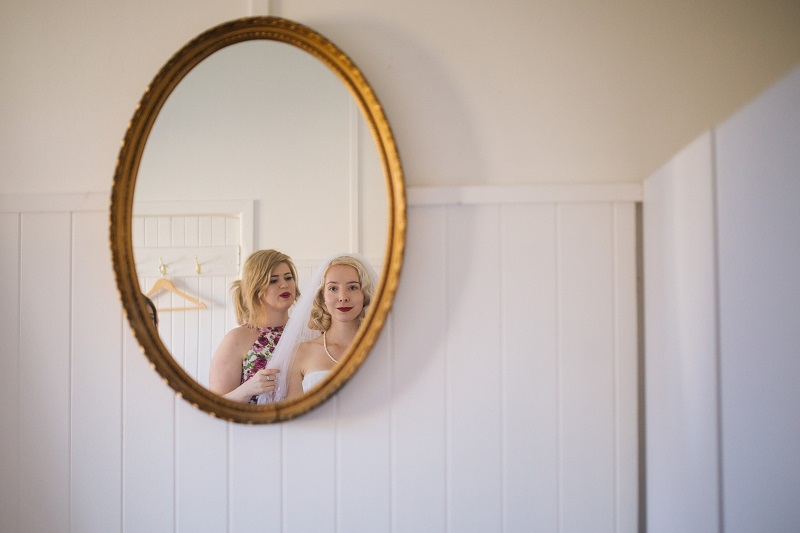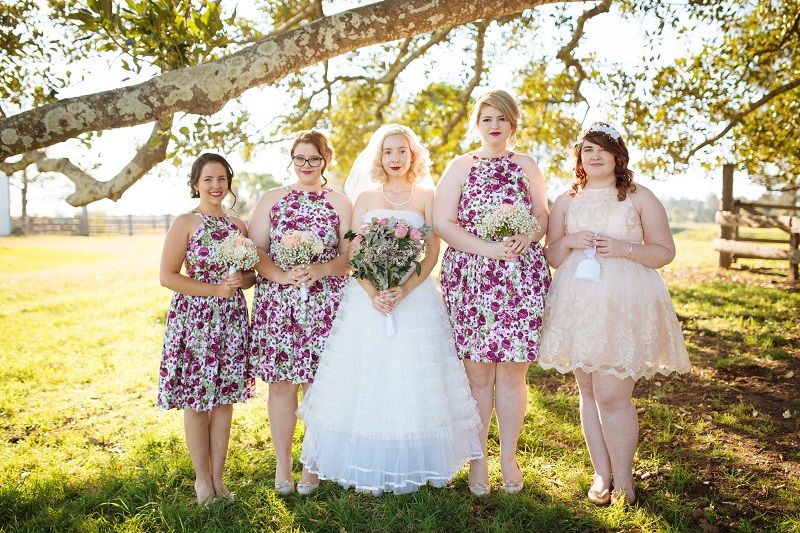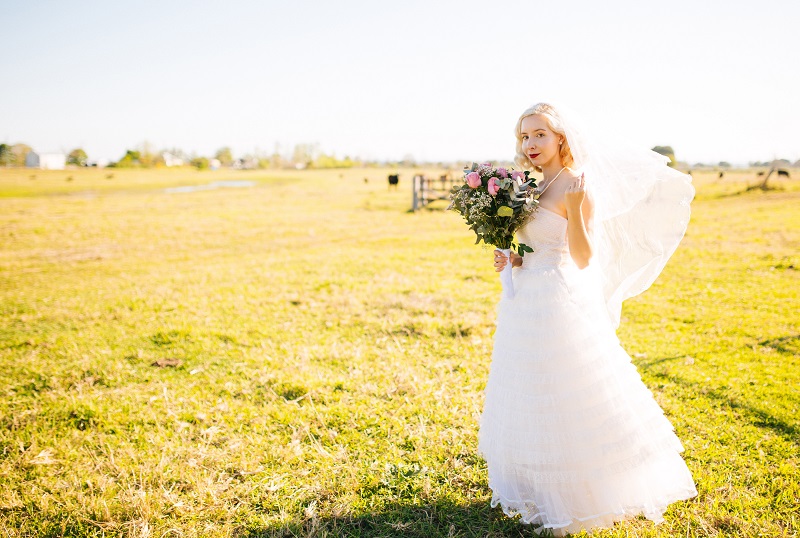 Photography by Cassandra Sutton
 Like many of you in the vintage community, our family and friends are not actually into vintage. While I do have my vintage friends that I have met through blogging, none of our friends and family involved in the wedding are into vintage and so it was important to me that I wasn't forcing vintage styles on those who were not enamored with the look the way I am.
My number one priority with picking the bridesmaids attire was ensuring that the dress all of the girls would wear was one that everyone felt good in and would be able to wear after the wedding as well. The last thing I wanted was for my friends to wear dresses that they hated and that were impractical to wear ever again, the same being for shoes as well. As a result we settled on a dress that reflected the aesthetic of the wedding and one that would be comfortable to wear for the festivities after the ceremony. Bridesmaids dresses in the fifties were typically very formal – lots of tulle and lace – so older members of the family who had got married in the fifties were confused that I opted for such simple dresses for the girls despite aiming for a fifties look!
The reason I did not go for more extravagant and traditional bridesmaids dresses was because of what it would cost my bridesmaids. Although there were some amazing vintage reproduction dresses on offer that would have made great bridesmaids dresses, they were also a few hundred dollars than I was comfortable with asking my friends to pay. I know that I personally would not be happy paying that much for a dress I would wear once, especially if it was not my style. I think it is important that when you are planning a wedding that you take into consideration what people who are involved are going to be able to afford to spend.
For Bonnie, our flower girl, we decided on a dress that was more dramatic than the bridesmaids dresses as she would be the first one to walk down the isle and it was important that her entrance made an impression. As for the groomsmen it was as simple as me telling them what to wear because men generally don't care whether a particular colour suits their complexion/hair colour…They were however allowed to pick out their own novelty cuff links to customize their look.
I wore an original fifties wedding dress that had been made in Paris and was in near immaculate vintage condition save for a few parts where the lace had started to detach. This had been the dress of my dreams for many years from when I saw a near identical dress in a fifties Vogue and decided then on that I would only get married in a dress like it. At first I went to a fitting in an actual wedding dress shop that specialized in vintage reproduction dresses but found the incredibly patronizing staff not worth my time or money, and frankly their quality and dresses were not that great either. So I returned to looking online, which has always been a reliable way of buying clothing for me!
I really do love vintage, but one of the reasons I have always avoided buying it is because I rarely find anything my size. All of the dresses I like always have a 24 inch waist! I knew when I decided on getting a vintage wedding dress that I would have to just buy a larger size and go to a dress maker for alterations. This is exactly what I did, and our dress maker did a fantastic job not only taking the dress in and re-doing all of the boning, but also restored the damage to the lace and made the dress look good as new.
Instead of hiring a team of hair and makeup people, we did it all on our own with the help of online hair tutorials. Rather forcing the girls into sponge rollers and wet sets, my sister in law Lilli Rose who did everyone's hair, went for a simple contemporary hair style that still had an elegant vintage look, adorned with sprigs of babies breath. I was happy to do my own hair and makeup the way I would on any other day to ensure that I did not have to worry about having a bad hair day.


The Bridesmaids wore:
Mel heels
The Flower Girl wore:
Chi Chi London dress
Vivienne Westwood Melissa flats
The Bride wore:
Vintage 1950s dress
Vintage veil
Vivienne Westwood Melissa heels
Vintage 1950s pearls
The Groom & Groomsmen: