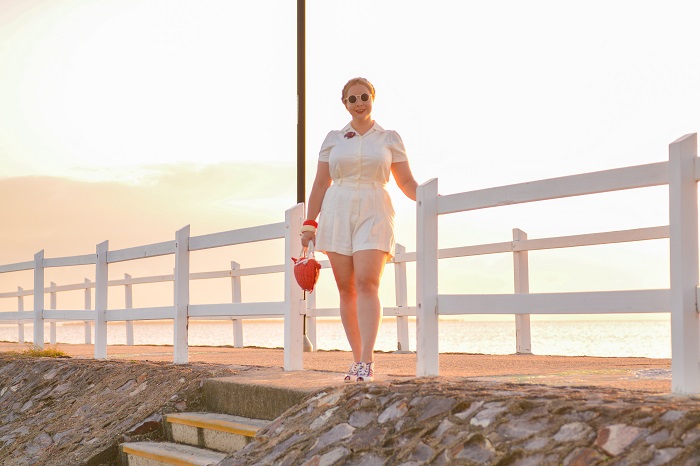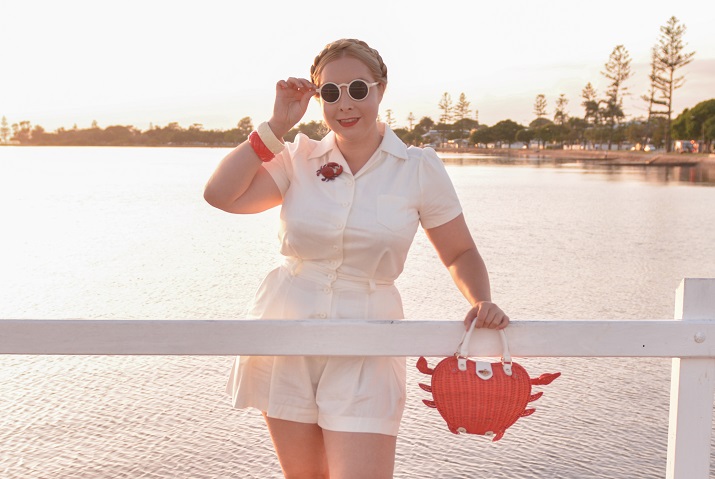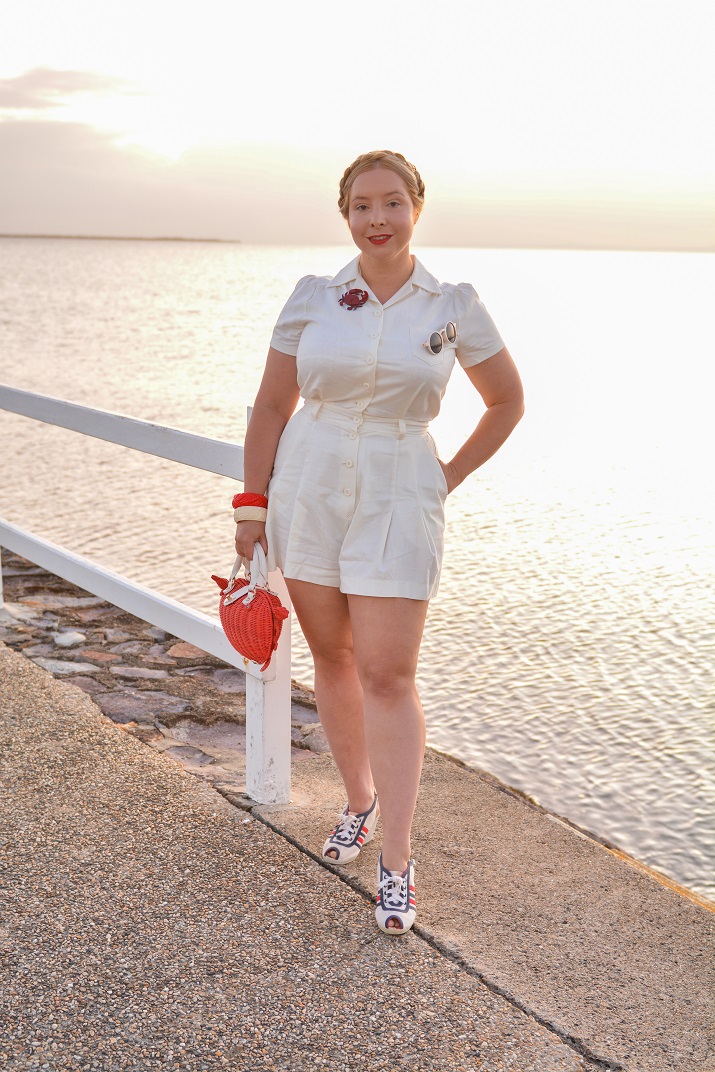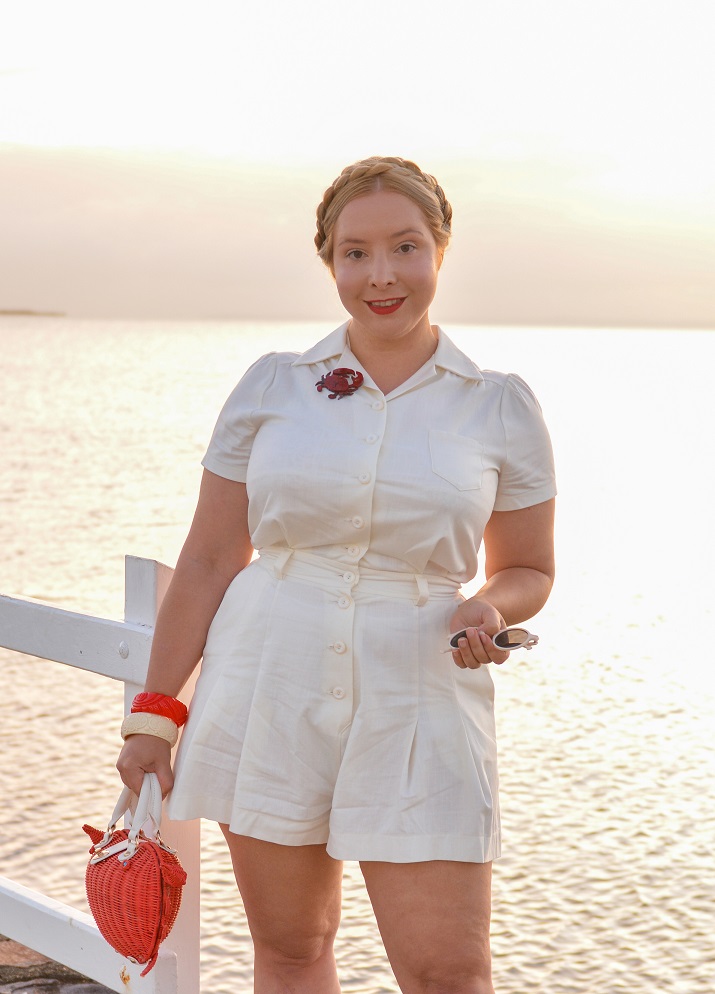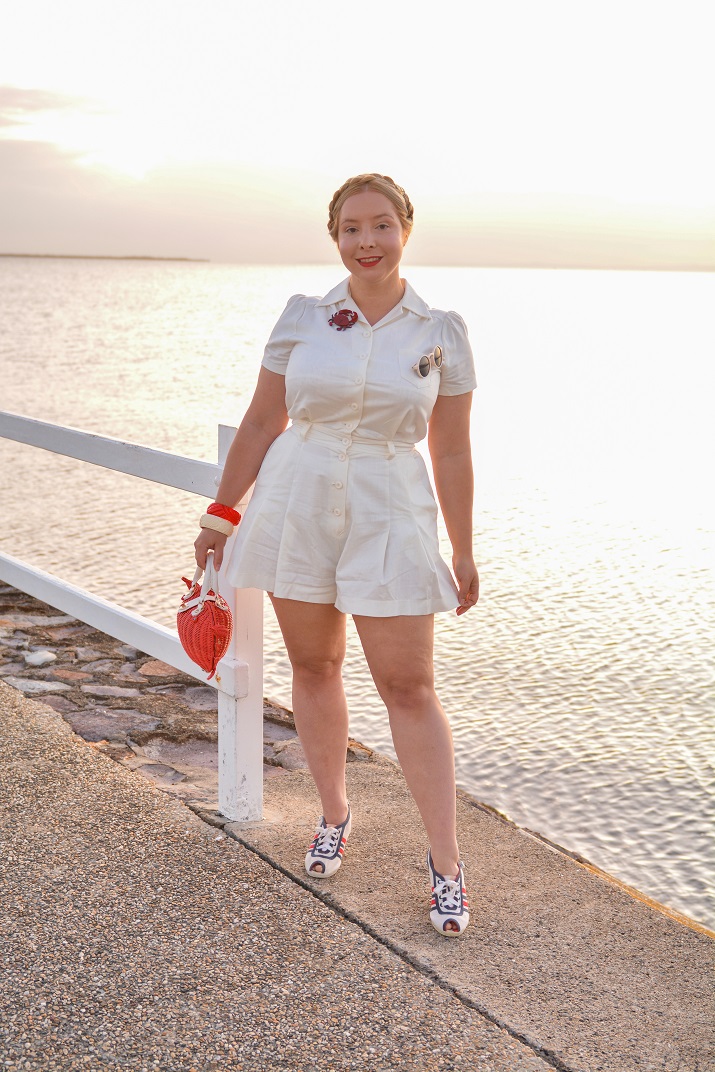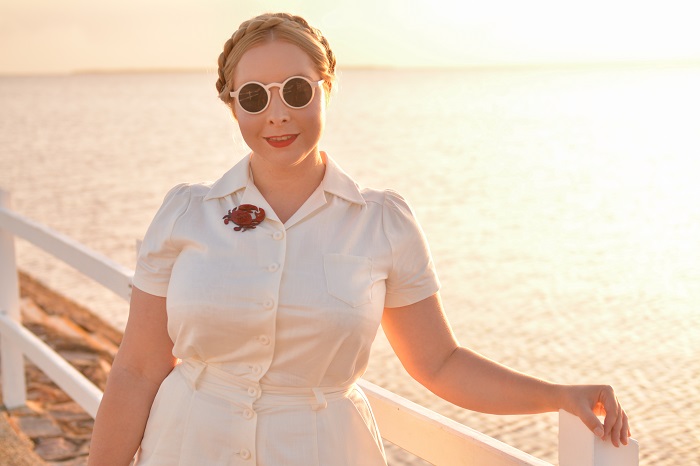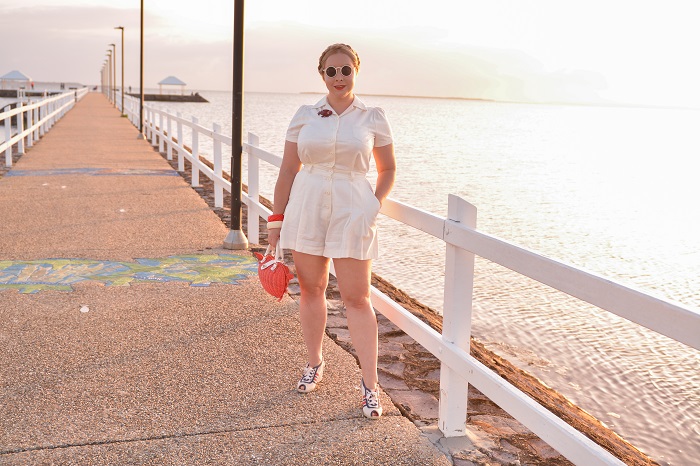 This has been a dream outfit of mine for a long time. I've had countless photos saved of Bette Davis and Rita Hayworth wearing white playsuits just like this while playing tennis, riding a bike…And this picture of Bette Davis painting her nails, red, I presume, while wearing an identical outfit. Total power move there, meanwhile I was panicking I'd spill coffee on myself. But I guess if you were a queen of the silver screen you would have ten outfits like this hanging in your wardrobe. Meanwhile, to really treat myself I also got this playsuit in yellow chambray.
As a general rule, the more I love an outfit…the more pedantic I am going to be about the photos. Here I set myself up to fail by deciding to take photos at the beach in the first place. Always risky because you never know if there will be enough cloud cover (to prevent over exposed photos) since weather forecasting is just witchcraft branded as a science. The first time I tried taking photos of this outfit, I didn't like how I styled it; the accessories I picked, how I did my hair. Even though I based it off photos of how Bette and Rita had theirs, I actually prefer 1930s inspired braids for this look.
If you're sick to death of seeing this Crab Calloway bag…sorry not sorry. I generally try to avoid buying pretty out there novelty handbags because they either look really repetitive or don't go with everything. Most are out of my price range anyway, who am I kidding. Not that it stops me from ogling Kate Spade's iconic Dalmatian wicker handbag on ebay whenever it pops up for sale. But Crab Calloway is a long time favourite of mine and he's not going anywhere.
My formula for a nautical outfit is very basic (and boring); novelty purse, sea creature brooch and white, blue or red. Some honorable mentions include this lovely 1930s dress and these beach pajamas. Can't forget round white sunnies either, I am forever searching for the perfect pair. And these might be my favourite ones to date for how era authentic they look. So if you're on the prowl for a pair of your own, keep an eye on my shop as I will be adding a few pairs just like the ones in these photos.