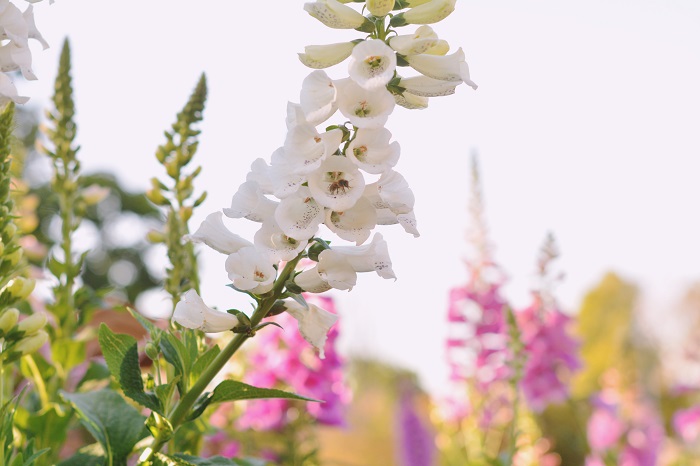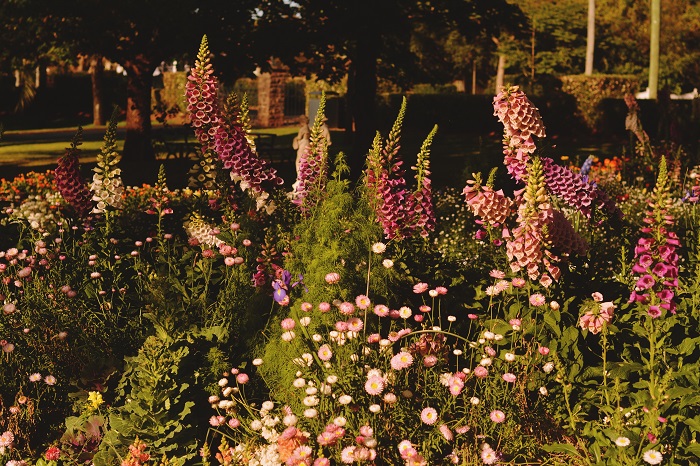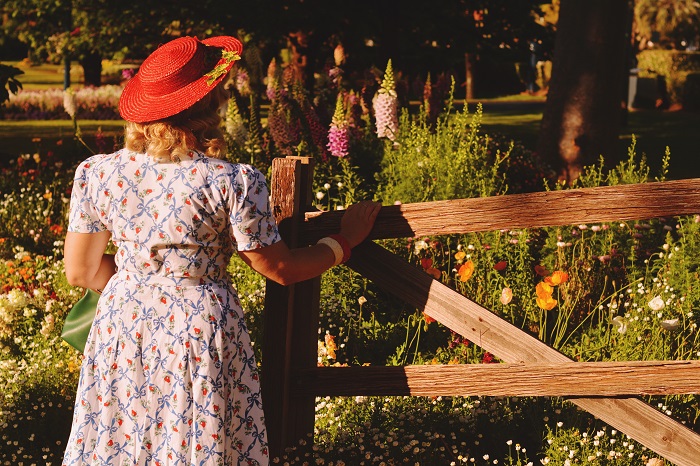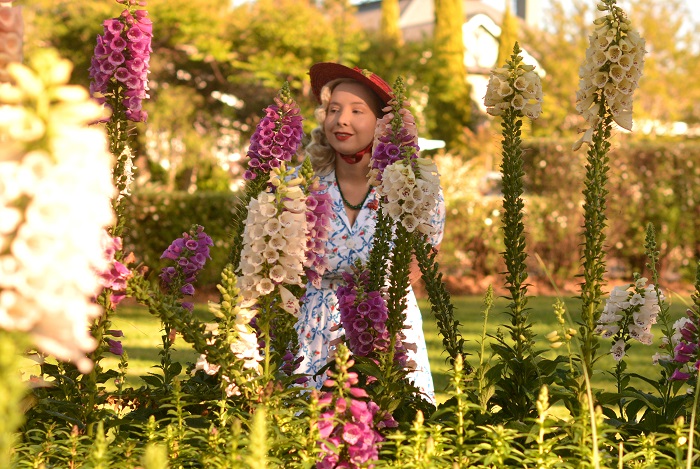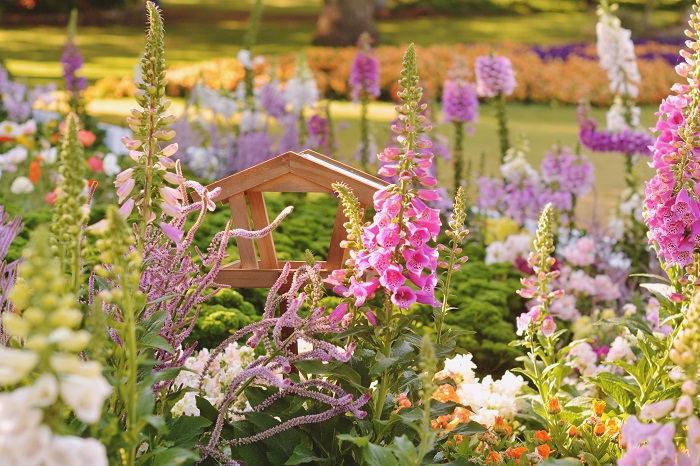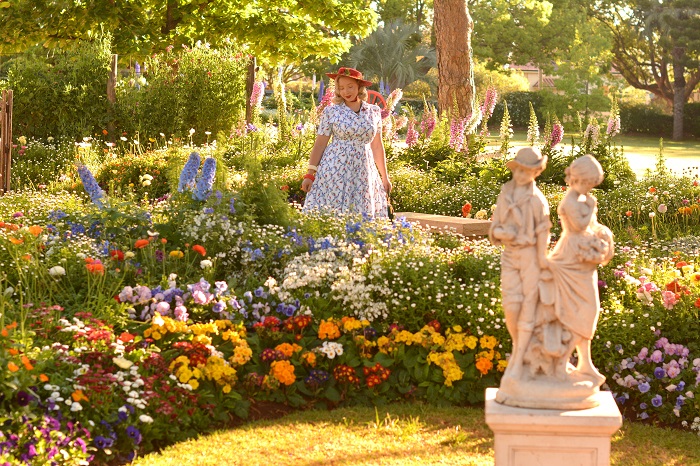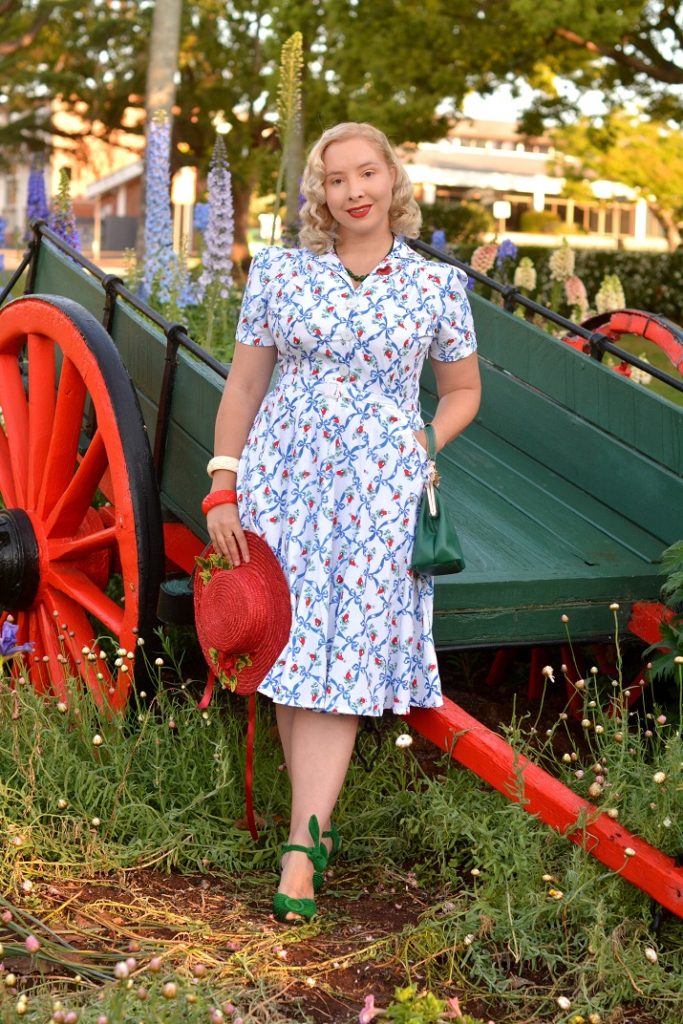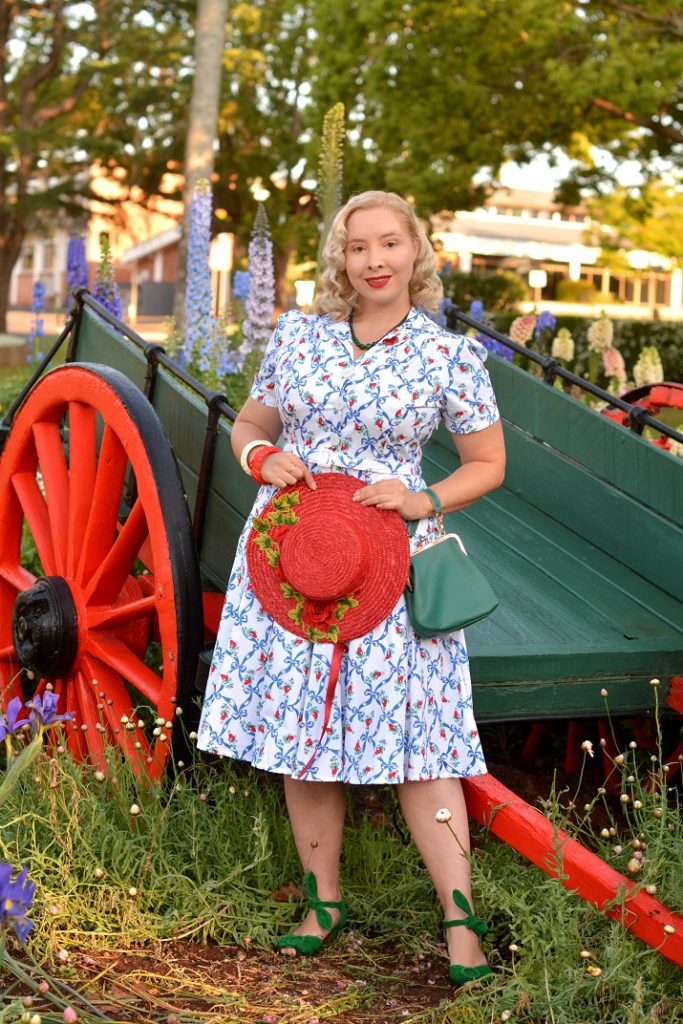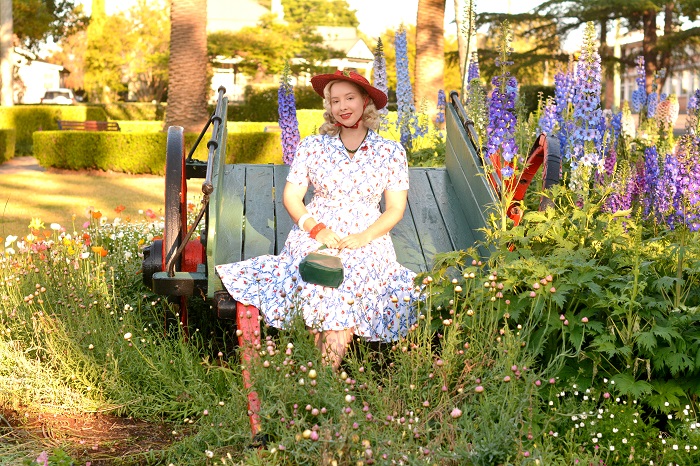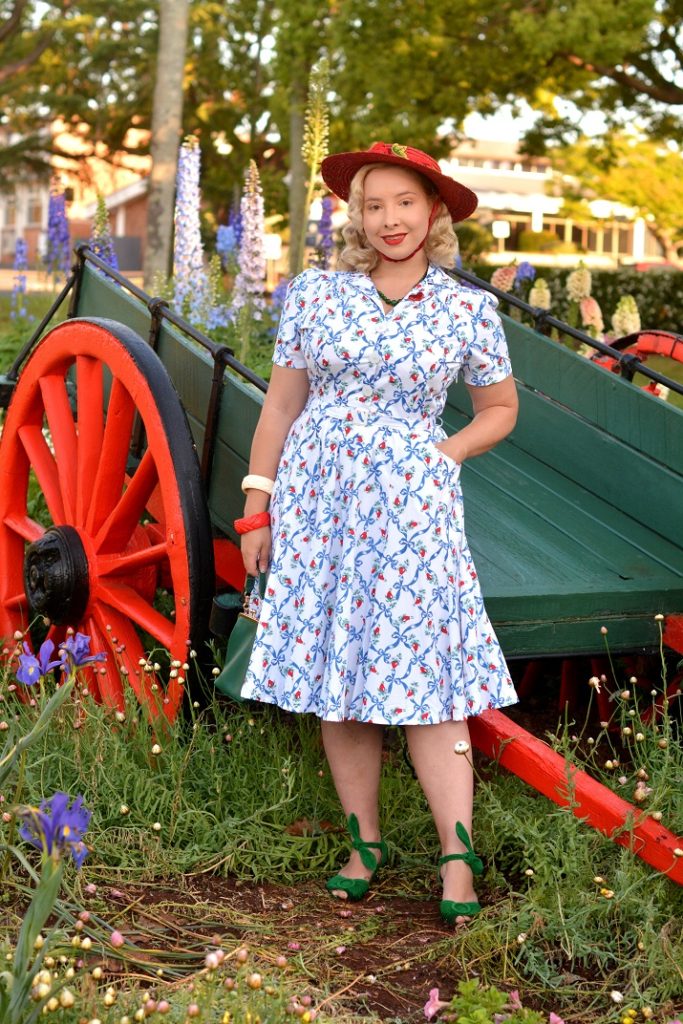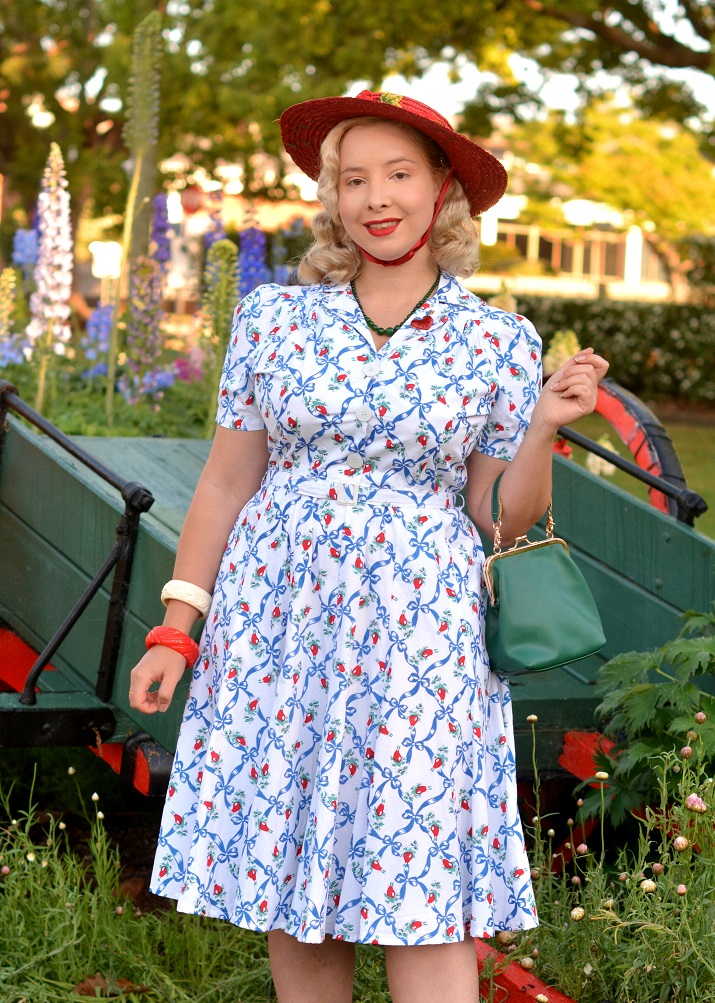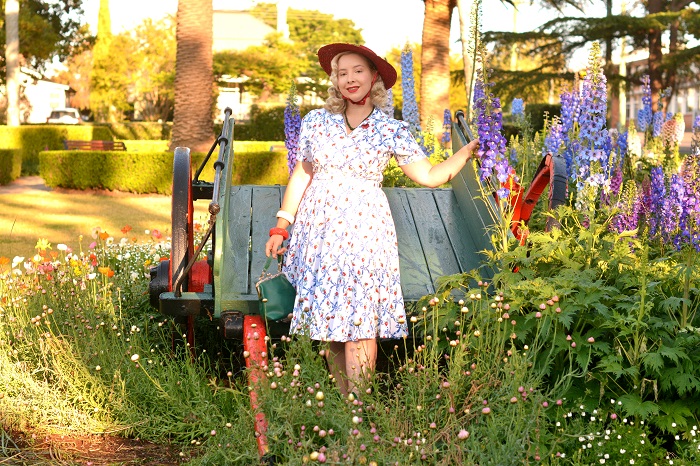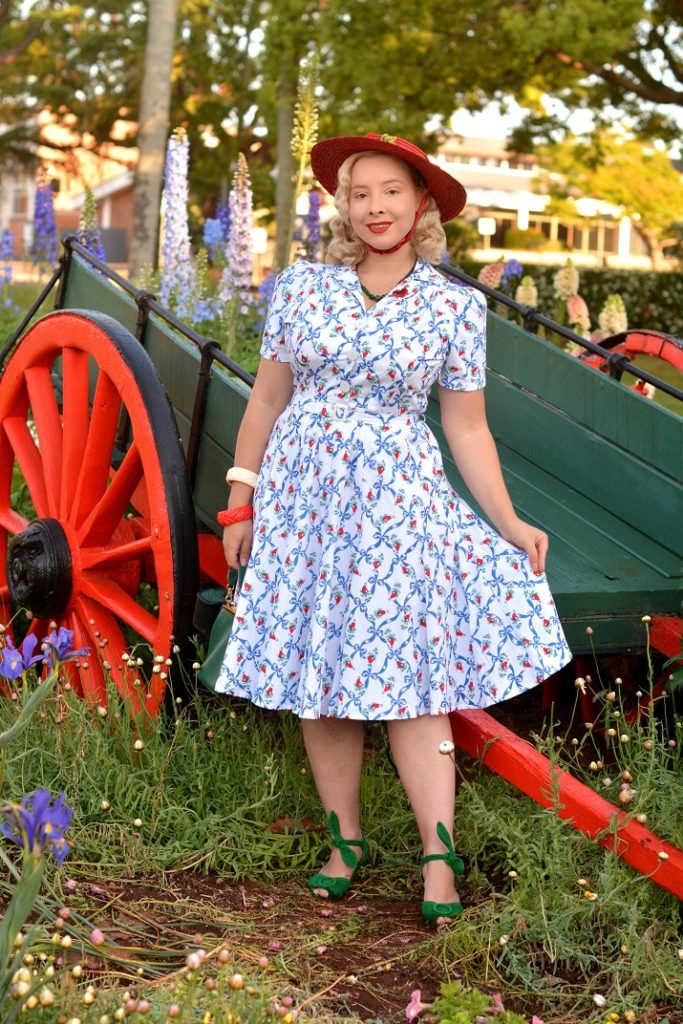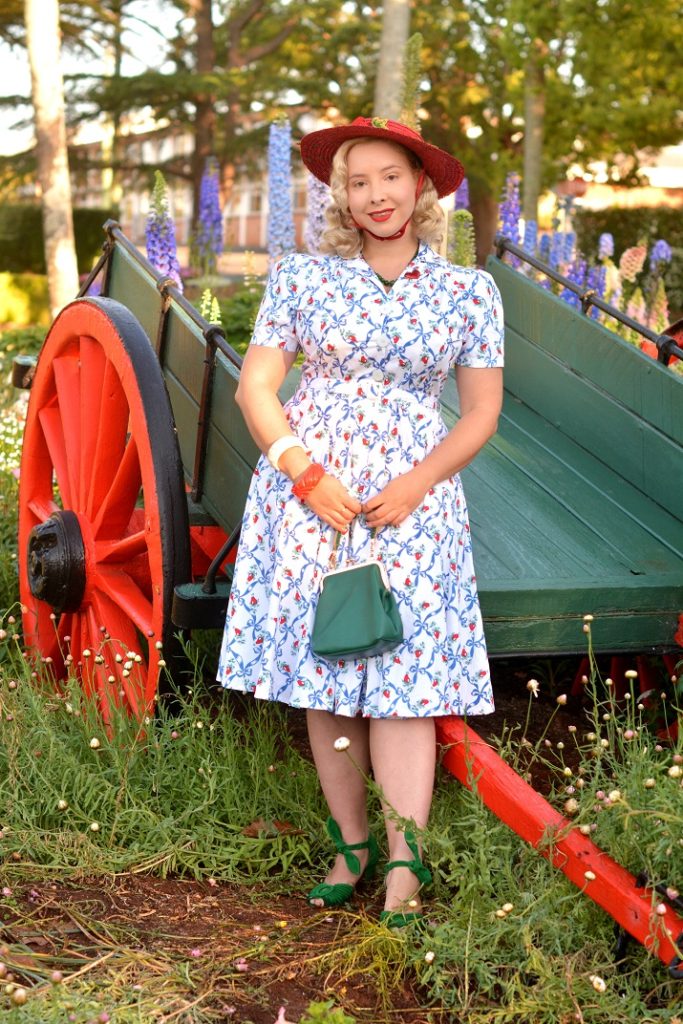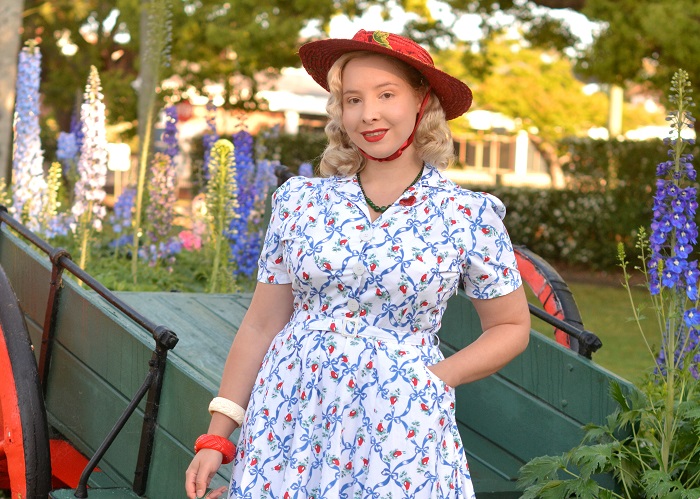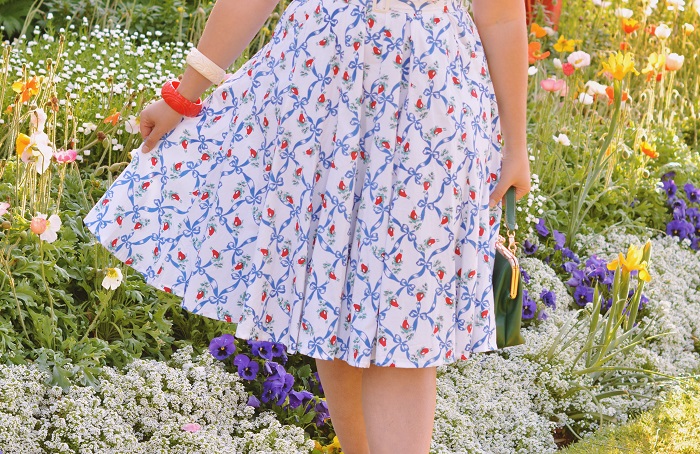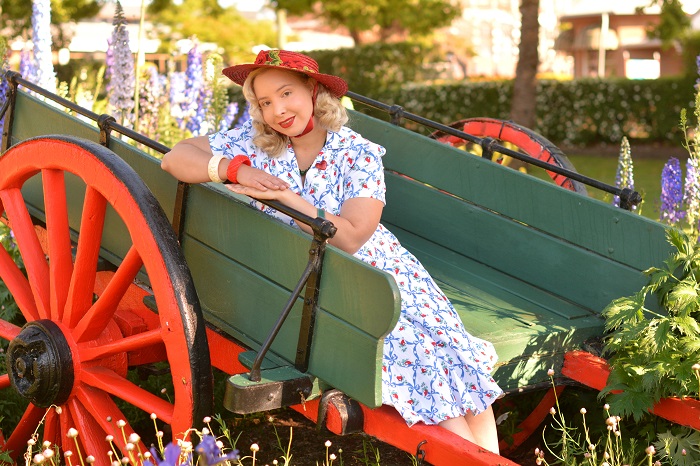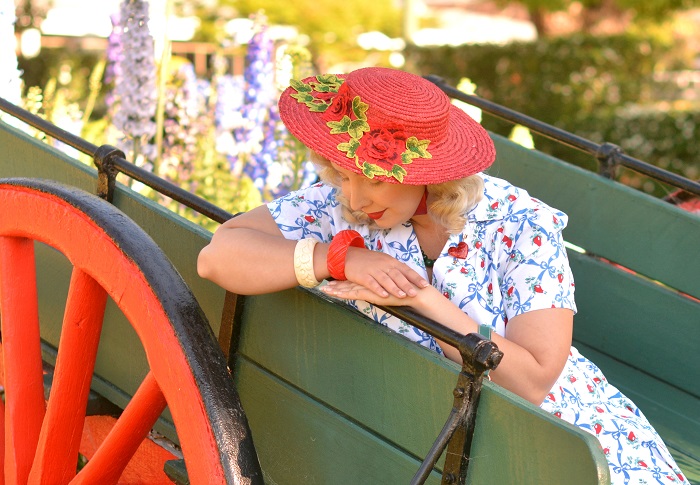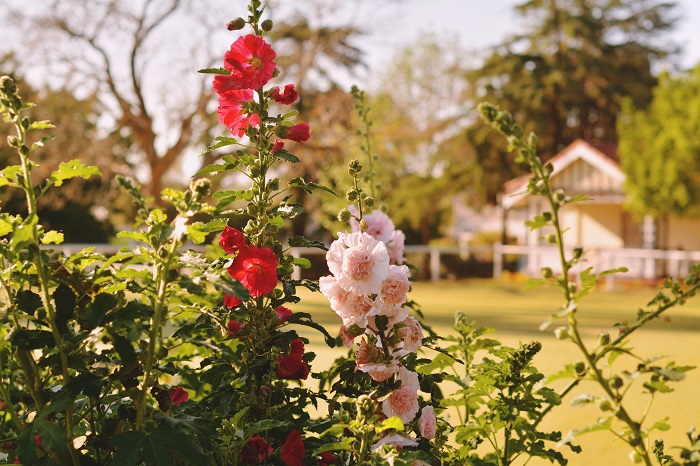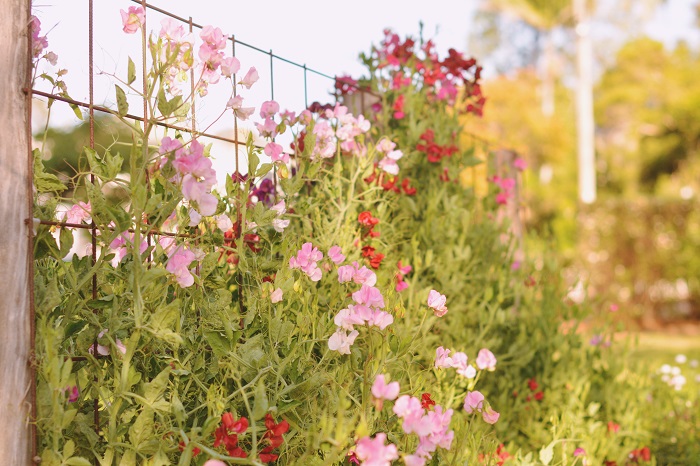 I don't like to play favourites with the things I own, because I try my best not to buy anything that I don't truly love. But every now and then something comes along that I think is very special. I'm sure that by now you have figured out that I'm a serial collector of pretty dresses…I just wont can't stop. So when I saw this Lisa dress by The Seamstress of Bloomsbury I let out an audible gasp and speedily clicked through the checkout process. I'm sure it comes as no surprise that it didn't take long to sell out!
However, if you would love to get yourself an outfit in this beautiful, eye catching print – there's also the Judy dress and Sweetheart dress! At first glance I thought the print featured blue bows and little strawberries, so I was expecting to style it with my strawberry hat and bag accordingly. Turns out in my excitement I didn't look close enough and the print is in fact little rose buds! A gorgeous concept all the same, but required me to quickly come up with a different way to accessorise.
So instead I grabbed this red boater, ribbon, and attached a lace red rose applique that was conveniently sitting in my craft box. I have this habit of buying random craft materials on a whim, with the hope that they eventually come in handy at some point…And so far that's worked out well for me! I can never keep track of what I have so a lot of the time I'll go digging through my stash to see what I can come up with.
These photos were of course taken in Toowoomba during the flower carnival. As every year, there was no shortage of amazing photo backdrops and stunning flower displays. Hence the gratuitous amount of flower photos in this post. I myself tried growing hollyhocks and delphiniums this spring, but without success. Not entirely sure where I went wrong, clearly it was not meant to be. I did however manage to grow some pansies, sweet pea, cosmos and even a small amount of icelandic poppies. So maybe next year will be my year…
I'm only very new to growing flowers, previously my attitude was that it's all a lot of work for something you can't eat. Then when I planted my vegetable garden I quickly realised that I'm going to need flowers to attract pollinators. So I ended up planting quite a few varieties; lavender, jasmine, nasturtiums, marigolds, dahlias…All of which were a hit with the bees. As a result I've been harvesting tomatoes on a daily basis and some of them are turning out the size of my first. Which is why I've got a whole new appreciation for flowers and strongly advise planting some of your own this spring – although perhaps stick to more beginner friendly varieties…