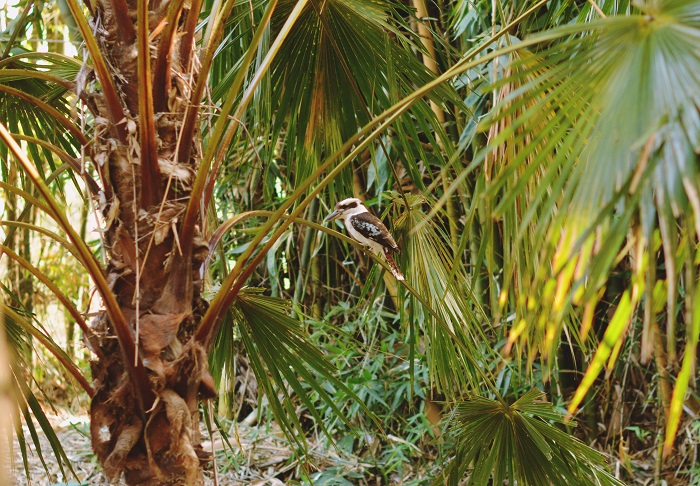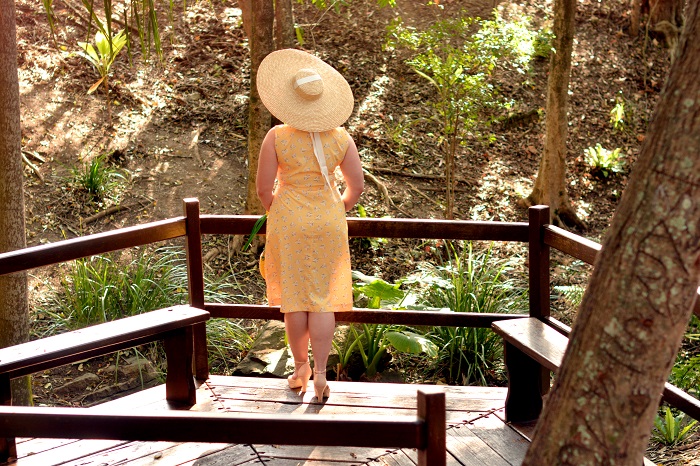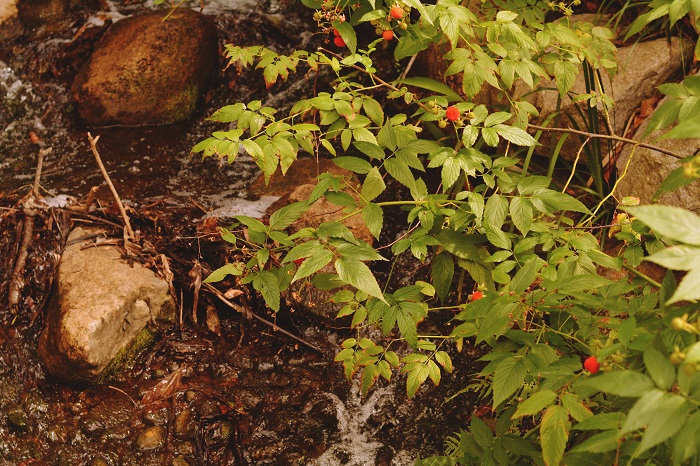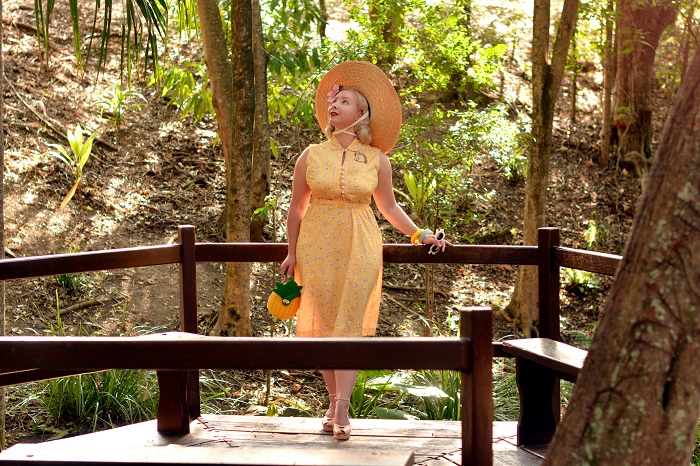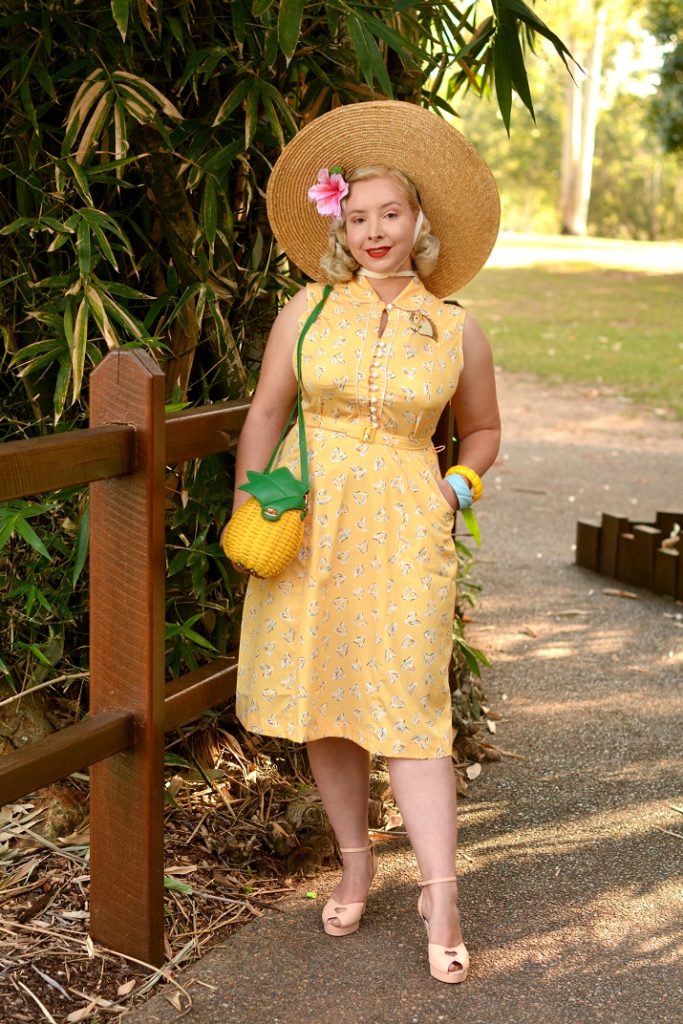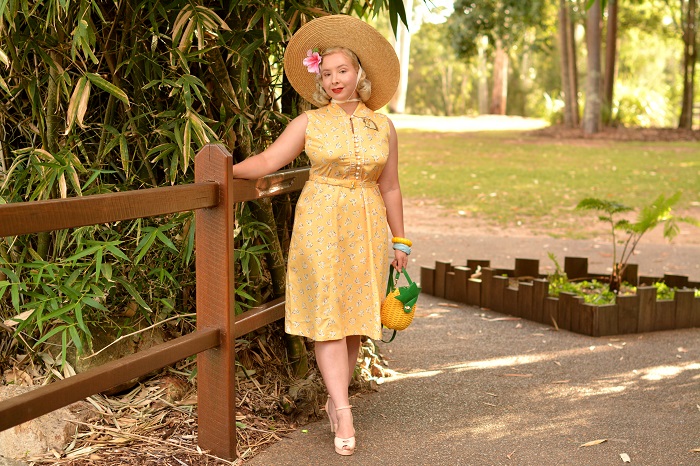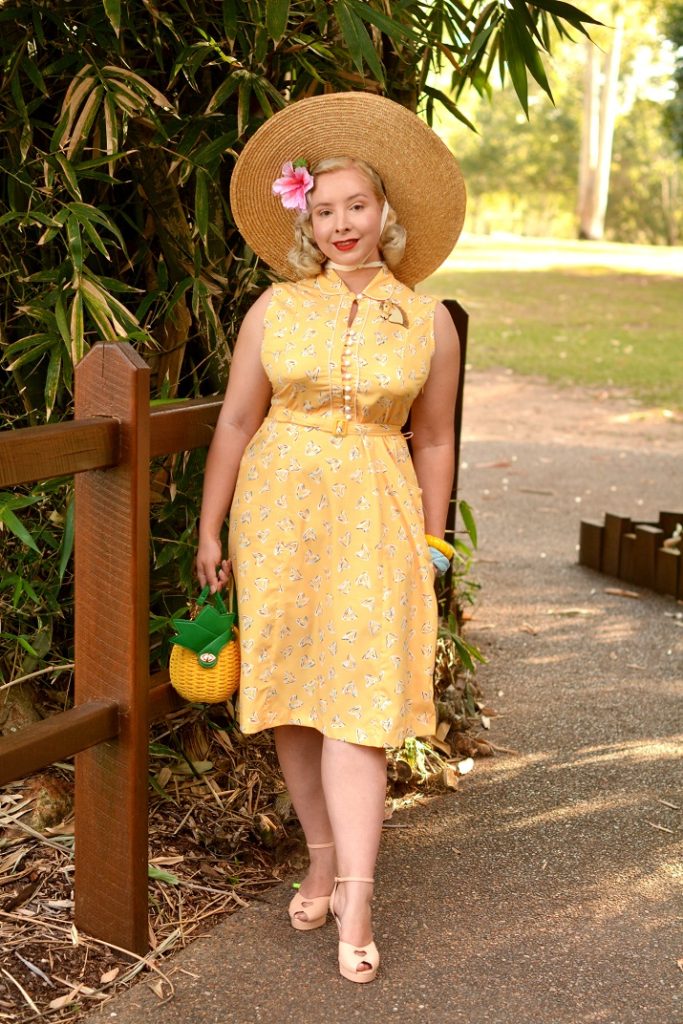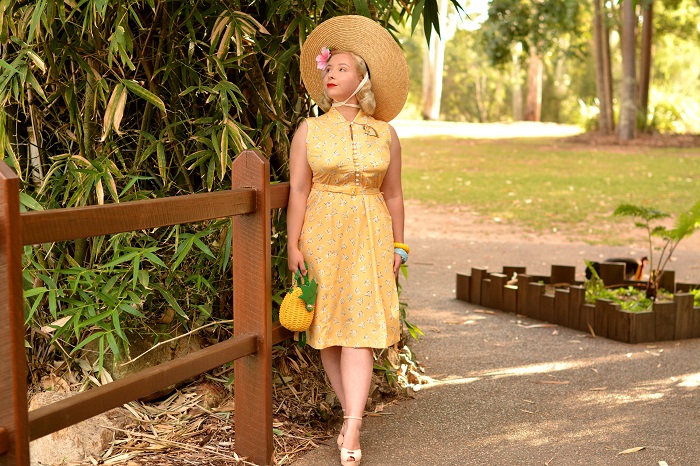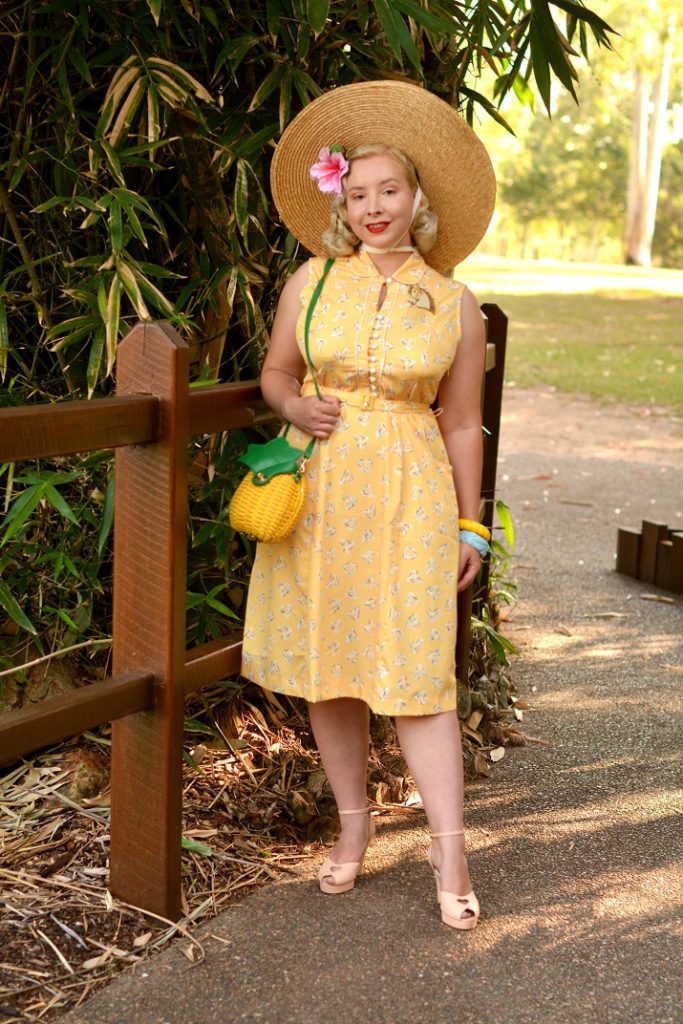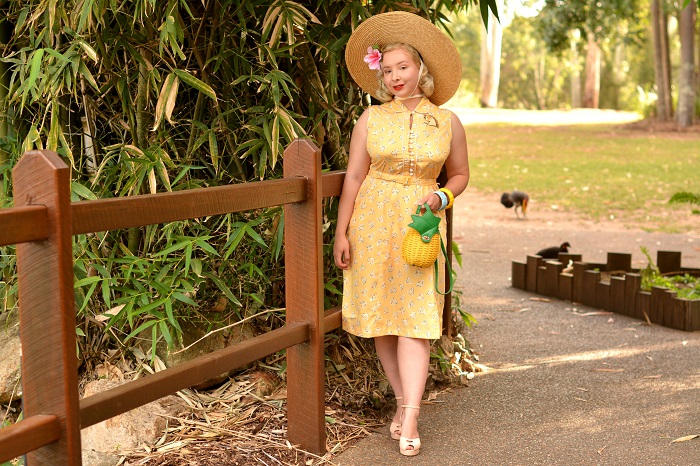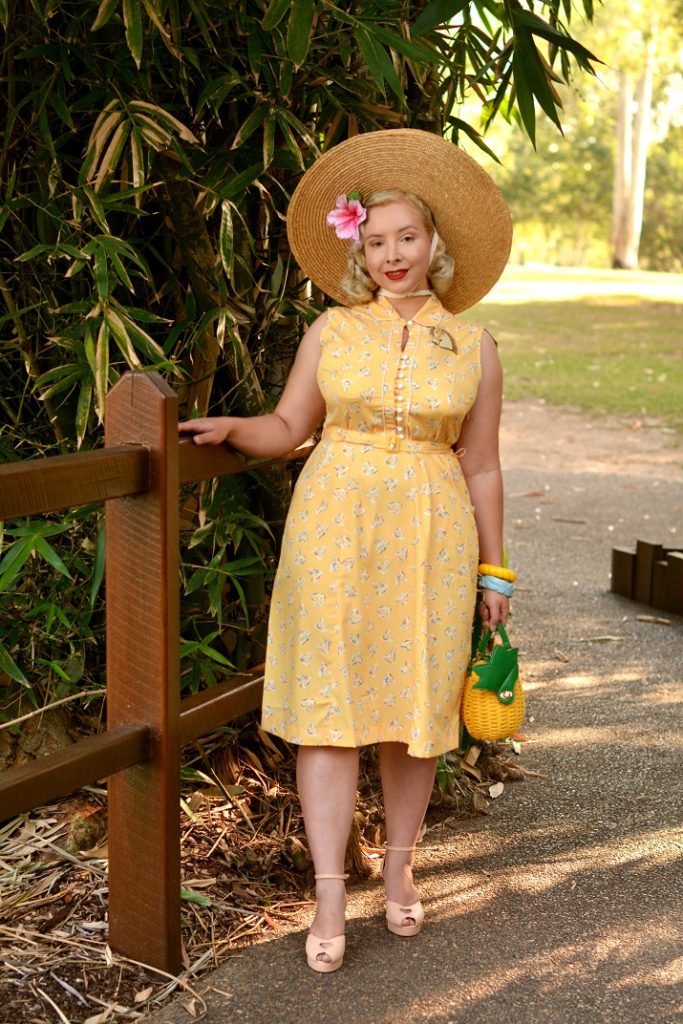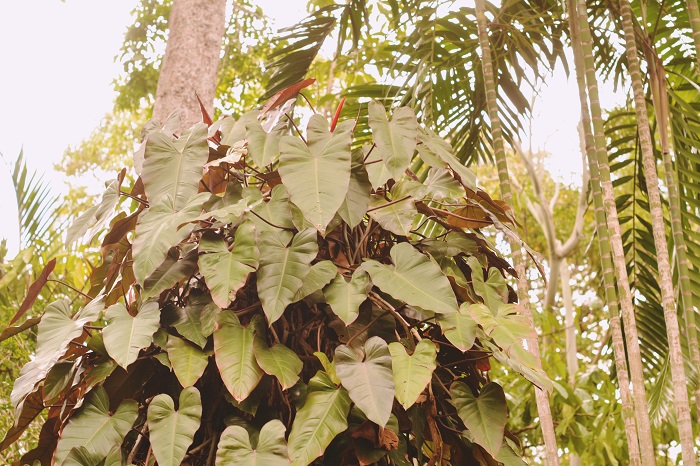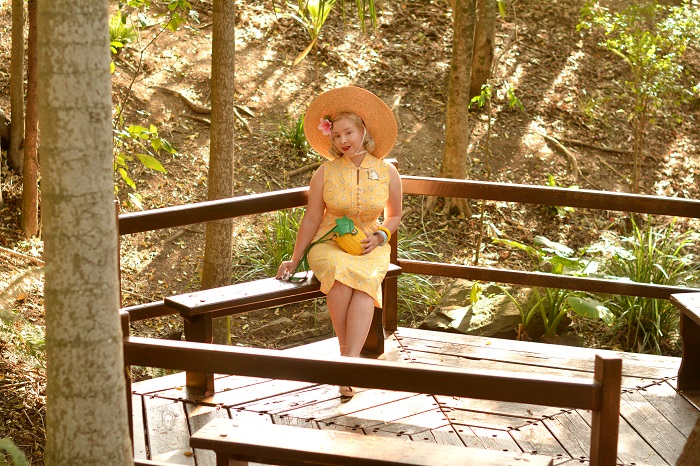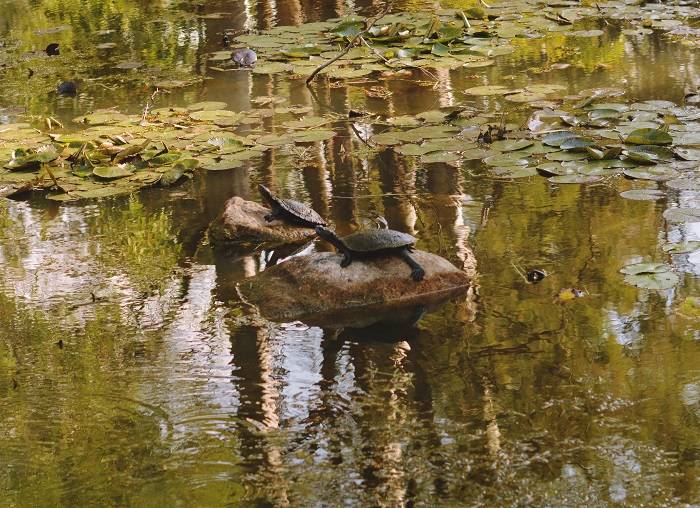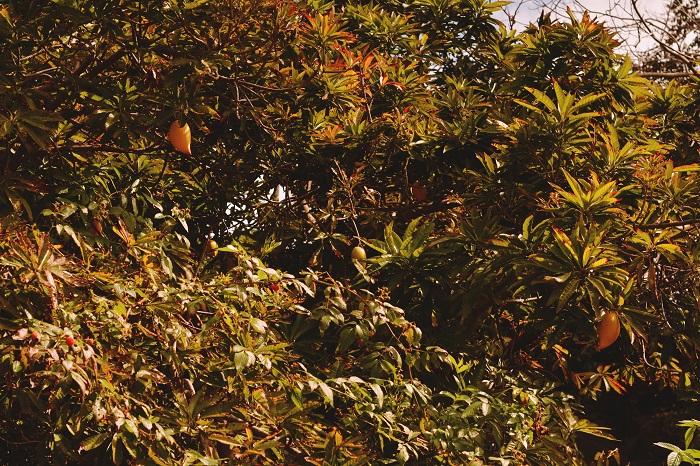 I had a feeling when I put up my last post that it would be my last A/W post for this year. And here we are… The sunhat is back and so are short sleeves. Although, as you can probably tell from the tan I'm sporting – I spent most of winter in the sun. Now that it's starting to warm up it's likely that I'll resume my regular habit of spending all of my time indoors…
For my first post of spring I thought it would be nice to start things off with a sunny yellow dress and a tropical inspired look…a style I admit I've missed wearing! When Rock n Romance Vintage reached out and invited me to style a few outfits, spring and the long summer ahead was on my mind.
The Margot dress is described as a 1950s dress, but as it is such a versatile style I feel that it also works really well as a late 40s dress! Depending on the accessories you style it with I think it would work for a number of decades. I'm wearing the Margot dress in Abstract Heart print, and Margot also comes in a series of stunning prints featuring fans and deco dots. There is also a lovely beach pajama style jumpsuit available in the Abstract Hearts fabric, the Lana jumpsuit!
All of the Margot dresses are made in poly crepe, my first encounter with this light, silky fabric. When my husband put his arm around my shoulders he immediately commented on how much he liked the fabric! The darling little buttons on the front of the dress are fully functional and there's a discreet zip at the side. I'm wearing a size 14 which I found slightly roomy – but in a good way, as I prefer a relaxed fit!
As you can probably tell from these photos, the warm weather has brought all of the animals out, the turtles were soaking up the sun and I had bush turkeys photo bombing me the whole time. Our garden is filling back up with birds and so many gorgeous fragrant trees are back in flower. I'm looking forward to the longer days because it means more time to spend in the garden. I've been busy planting pansies, nasturtiums and cosmos all week and have really enjoyed all of the butterflies coming to rest on my head and shoulders.
How I love spring!