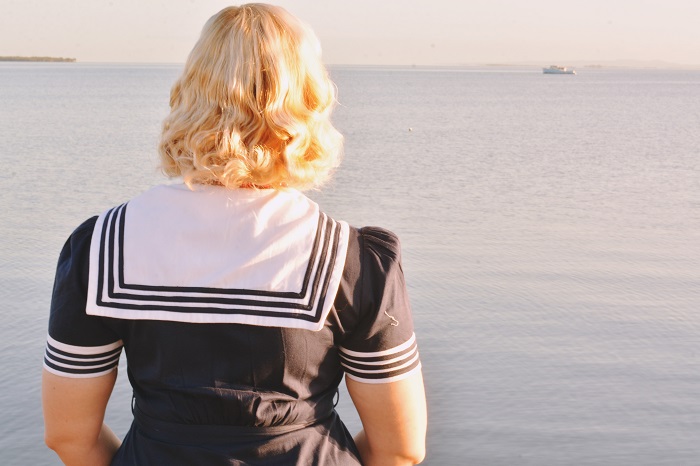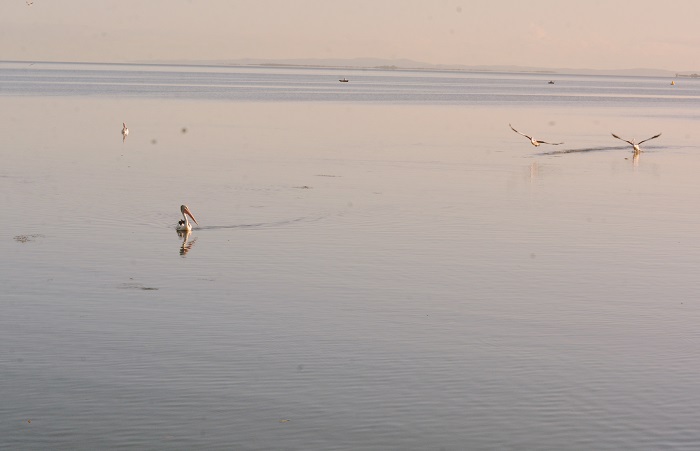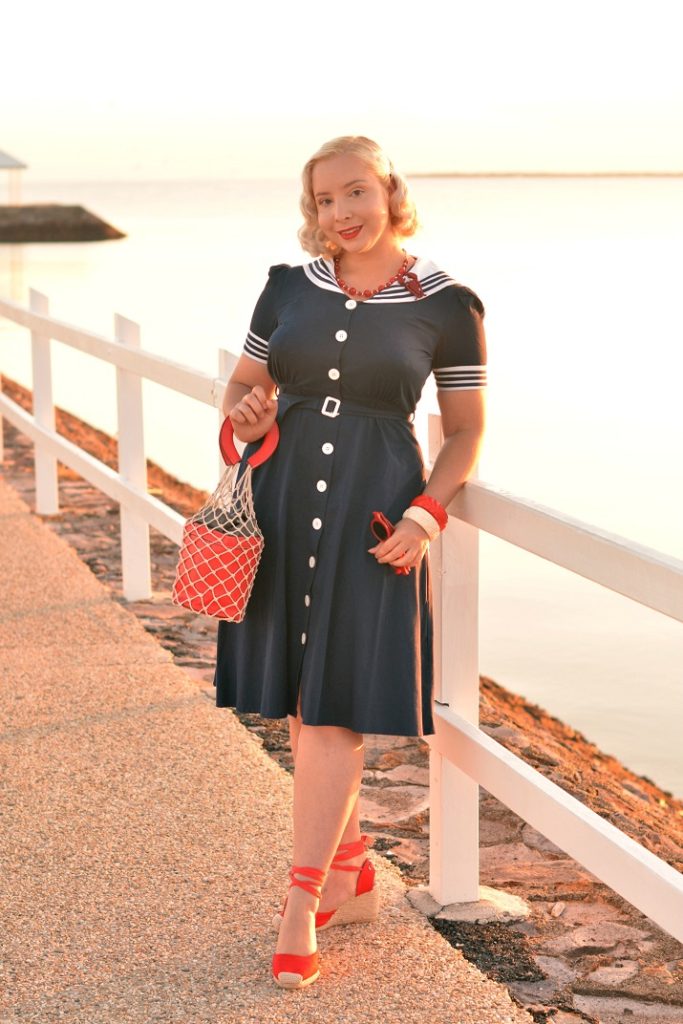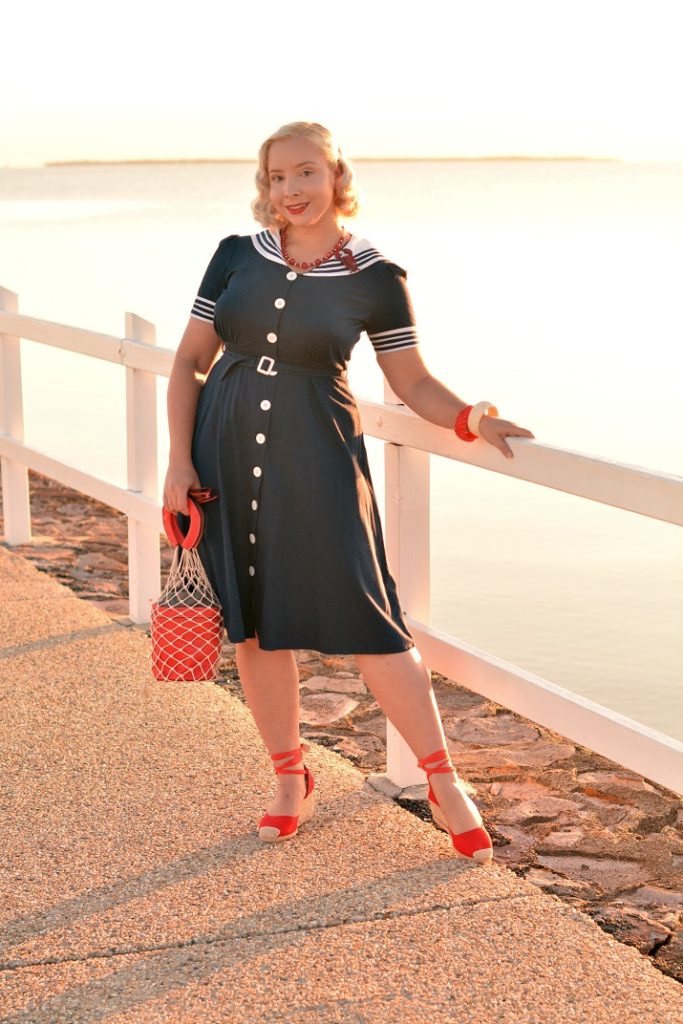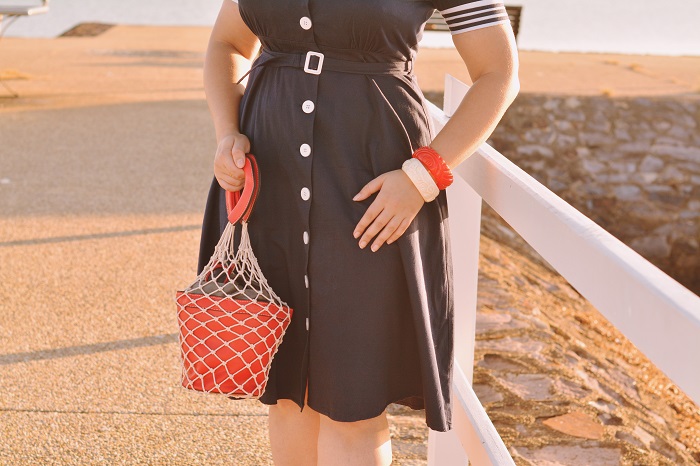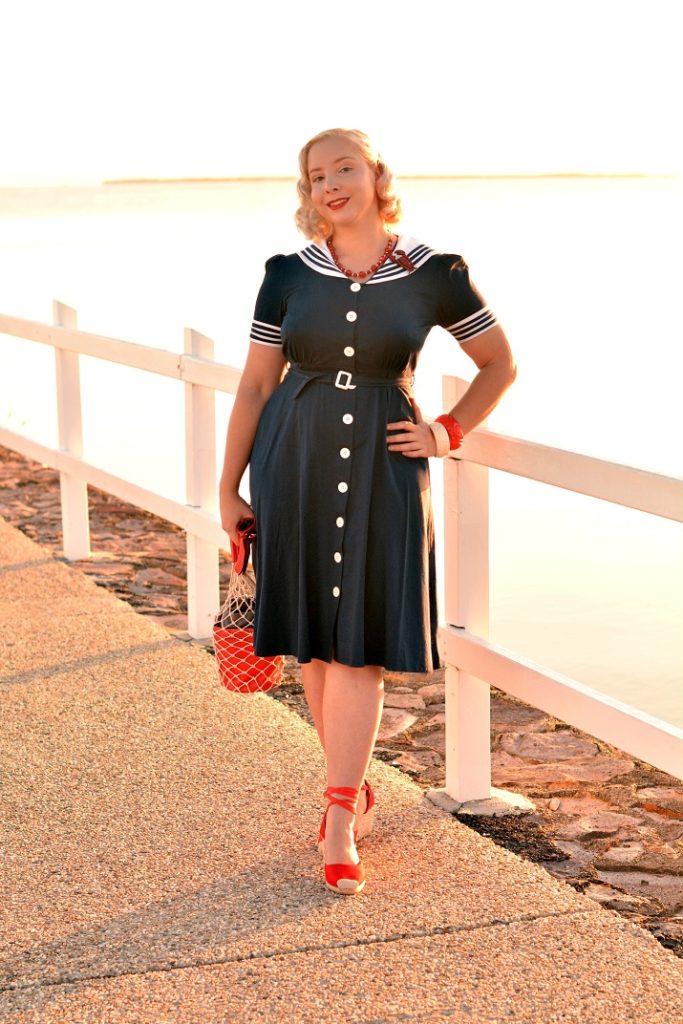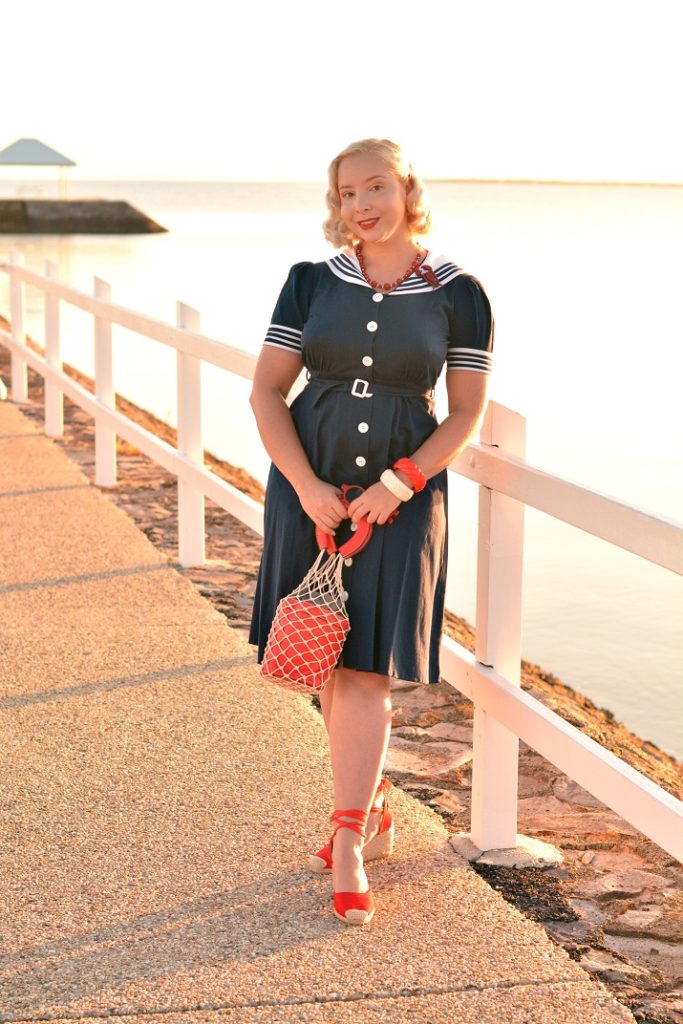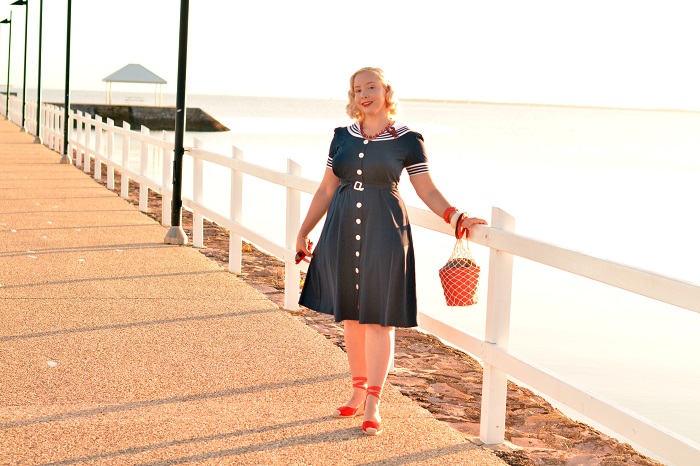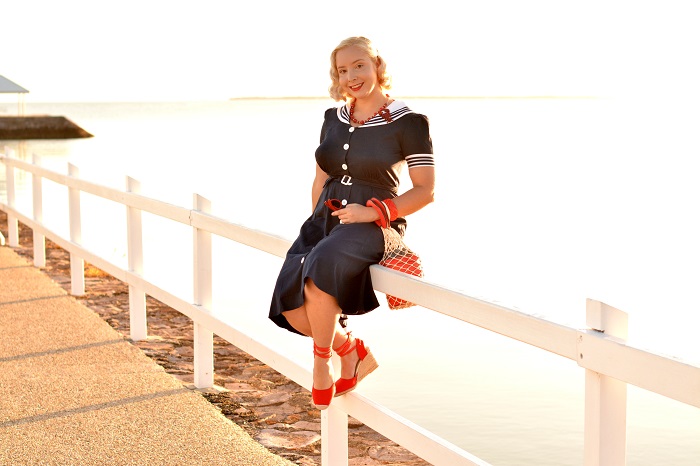 If I'm going to have one sailor dress in my wardrobe then it has to be this one. Because as far as I'm concerned it's the quintessential vintage sailor dress. A few years ago I really went over board (sorry couldn't help myself) with collecting sailor dresses. Maybe those of you who have been reading along for a while may recall…And then I did a big cull because I never really got to wear them since we live far from the beach. Well, I sure did regret that, although to be fair I did have too many. One is quite enough!
Whenever I did a search for 1940s sailor dresses this one specific photo set would always come up. It's a fairly popular one so I'm assuming a few of you are familiar with it! I loved the dress in the photos, and even thought about having it commissioned at some point. Then I saw that RocknRomance Vintage got an identical version that Miss Bamboo created. I snapped it up immediately without a second thought.
About a week ago we had a series of impossibly hot days in a row so I decided it was time to head to the beach. You can probably tell from the lighting in these photos that it was an absolute stinker of a day. Literally. Because the piles of seaweed that the tide had dumped were fermenting in the sun and exuding an evil odor that I had only smelled previously courtesy of Diago…
We didn't end up staying too long because of that, and a few days later the rain set in. So much rain. Of course this is a wonderful change from the heat and is a precursor to autumn just around the corner. I'm hoping we might get one or two clear days soon though, since it gets a little glum always being cooped up indoors because its either beastly hot or pouring rain. To beat the cabin fever I've been enjoying outings to the cinema.
Thankfully there's been some decent things showing lately – last week I saw Midway, which I recommend seeing, and this week I'll be going to see 1917. Otherwise I've been working on some more craft projects that I'm looking forward to wearing next season. This summer my wardrobe has been very much focused on tropical stuff and I'm looking forward to a change. I've been really feeling the film noire aesthetic but with a gothic twist. So we'll have to see…