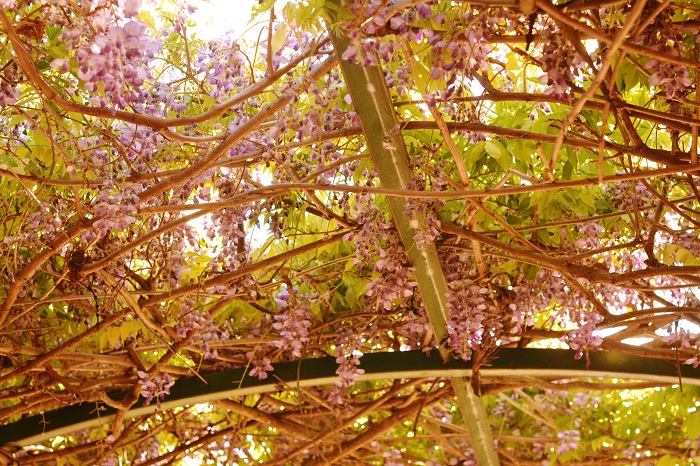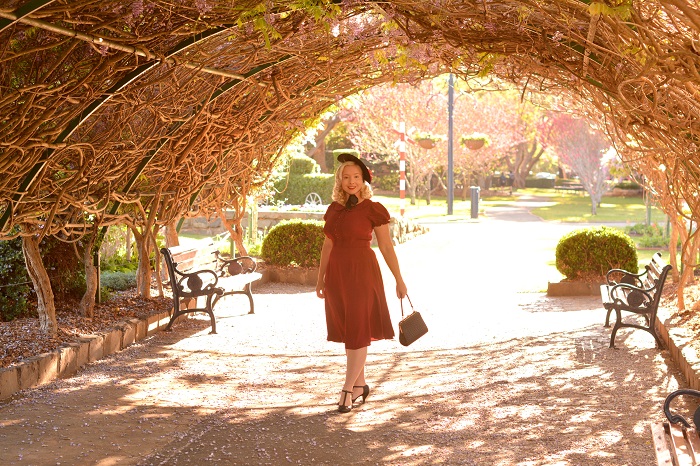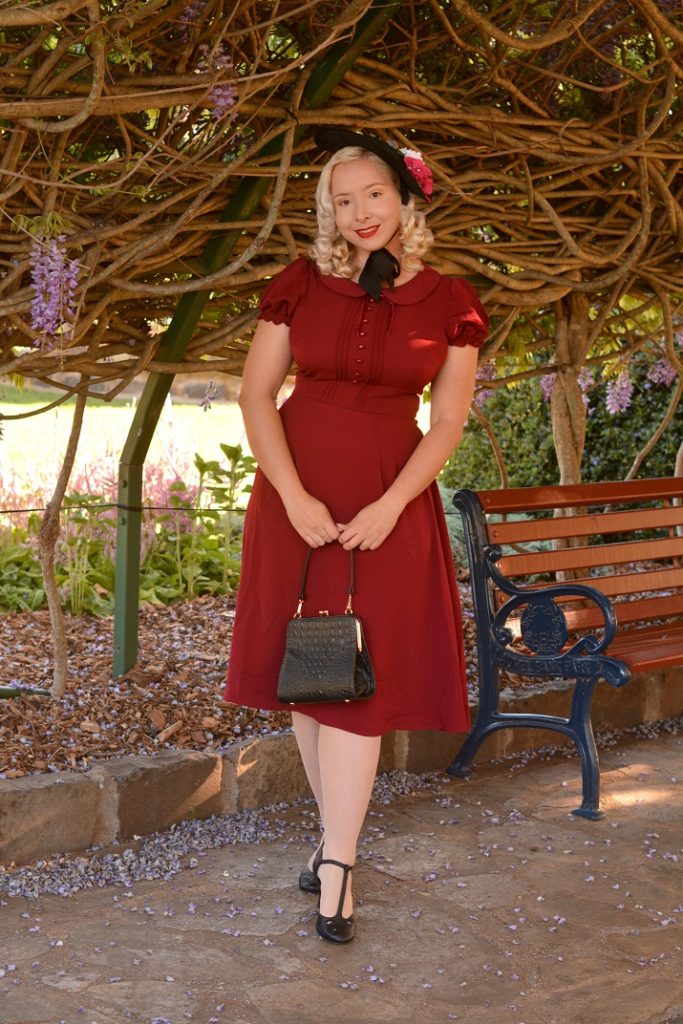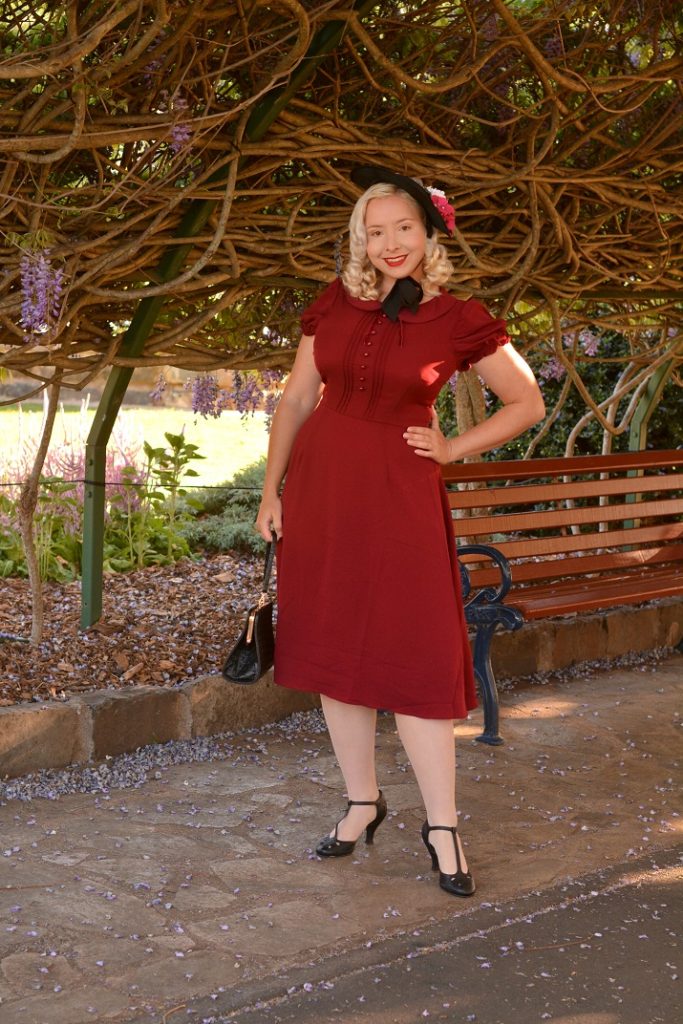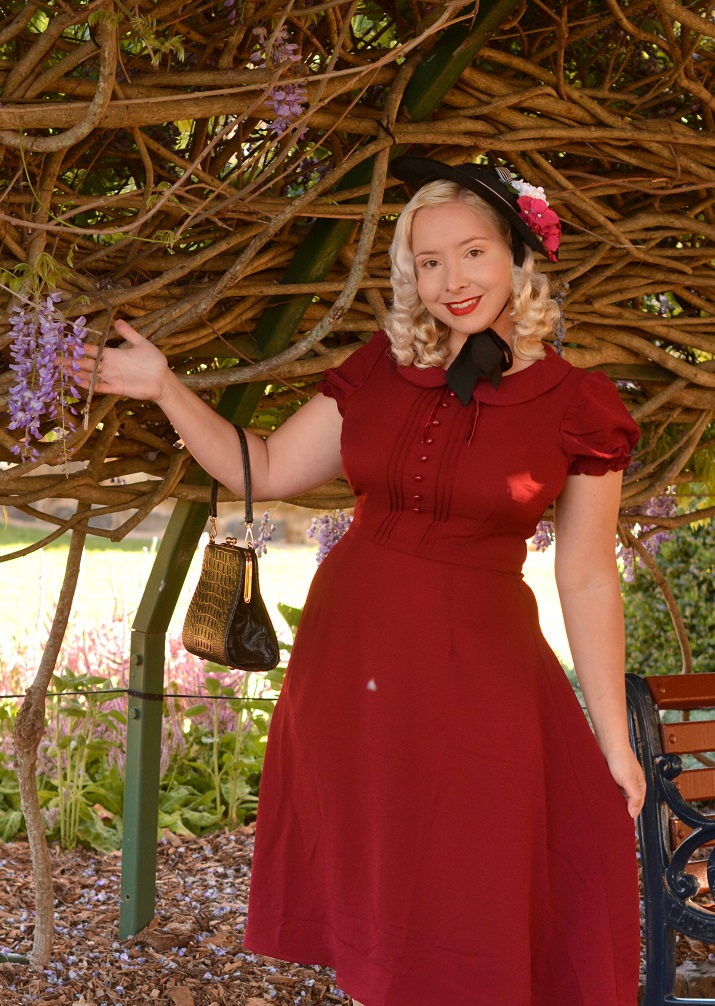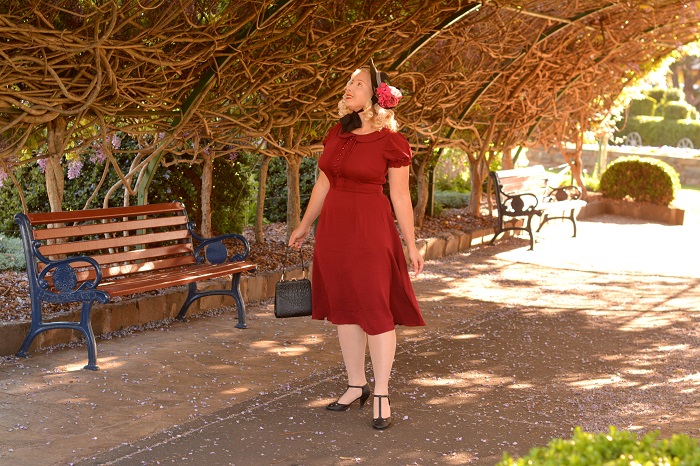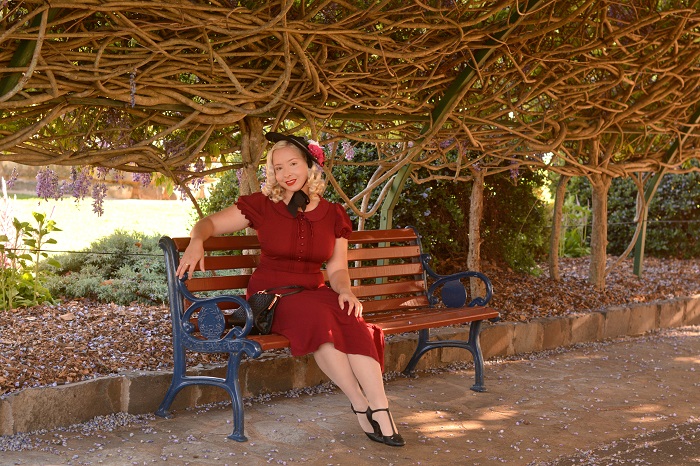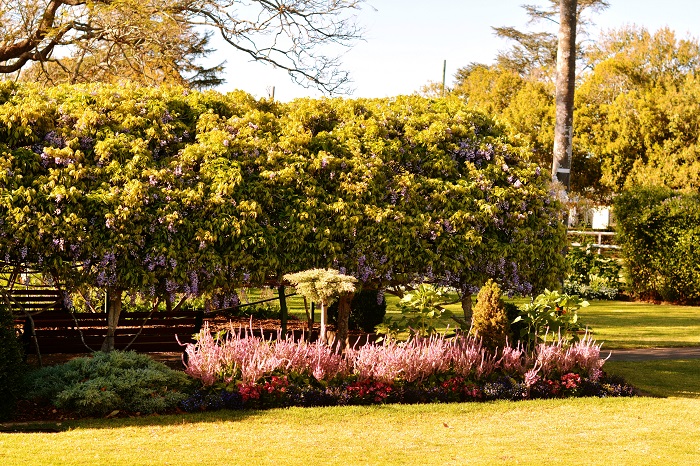 I was thinking recently about how many things I own in burgundy, and the answer is; quite a lot. It's just such a striking shade! When Collectif released the Giannina Swing Dress for their A/W19 collection I of course couldn't resist picking the burgundy. Although it also comes in a lovely shade of green – so it was a bit of a tough call really. The Giannina dress is very much your typical 1940s dress – puffy princess sleeves (my favourite), a skirt that swirls with every step, and dainty feminine features.
It's an incredibly easy dress to wear because the fabric is so soft and the fit is very comfortable while also being flattering! The kind of dress you can wear anywhere and feel good all day long because it doesn't restrict movement and hardly wrinkles. For example the day we took these photos I spent two hours sitting in the car – these photos were taken right afterwards and still the dress looks beautiful!
This year instead of taking photos with the cherry blossoms the way I normally do, I wanted to see the instagram famous wisteria arch in Laurel Bank park. For some reason wisteria doesn't seem to be a popular plant and I think that's a right shame. Lately I've been dreaming of owning a house with a wide front veranda with wisteria draped all along the front…perhaps that's something I will do one day when I'm a more accomplished gardener. For now though I must be content with my star jasmine and pokey corner veranda…
I do regret a little that I didn't put together a hat with wisteria on it to match, but I'm glad to have had the opportunity to give this particular hat an outing. It's a little extra for most outfits but with such an elegant and understated dress like this I feel that it's a good match! With most of my Collectif outfits I wear a size 10, but in this instance I had the feeling that it might do to size up. I ended up getting a size 12 instead and I'm glad I did because the fit is right on point.
The morning of our outing was truly beautiful. There were flowers in every colour of the rainbow and all of the adorable dogs were out on their walks. I wish spring could last a little longer because the flowers this year have truly been something special…and now it is almost jacaranda time so hopefully there will be some more purple flowers on the blog later this month…