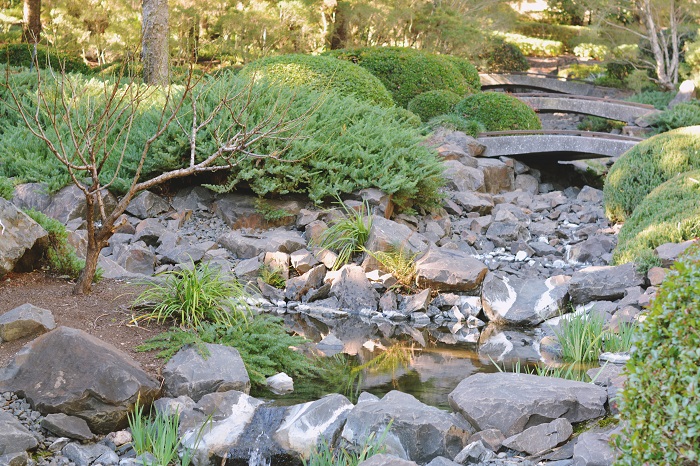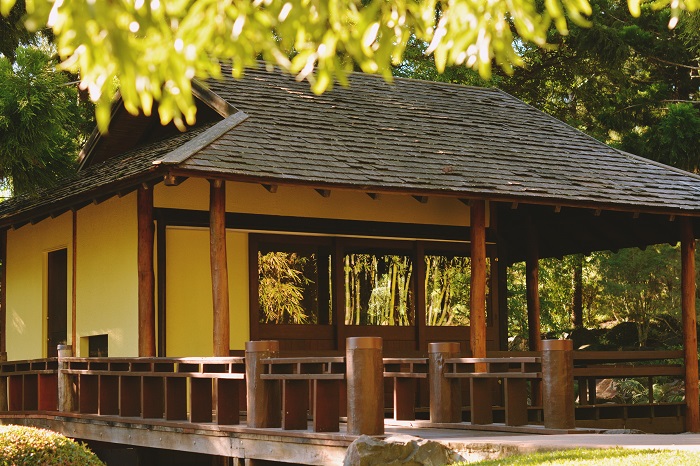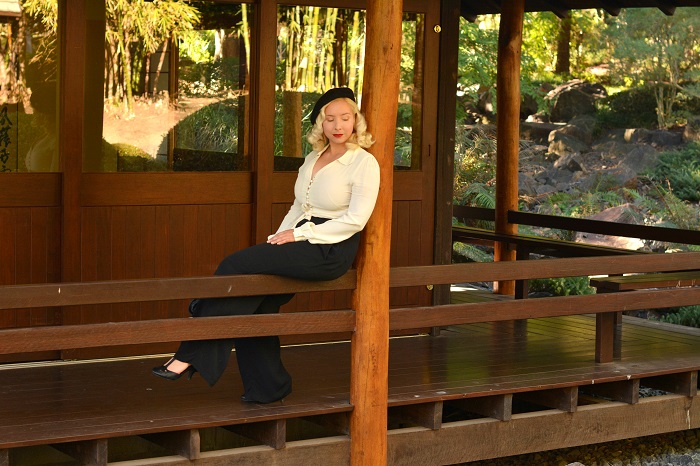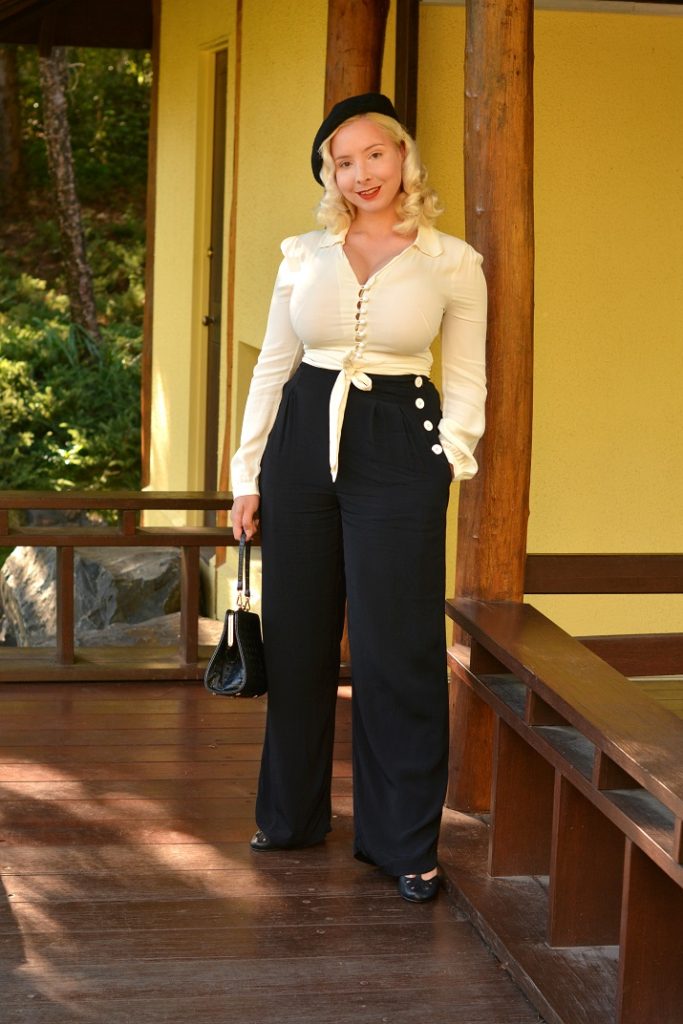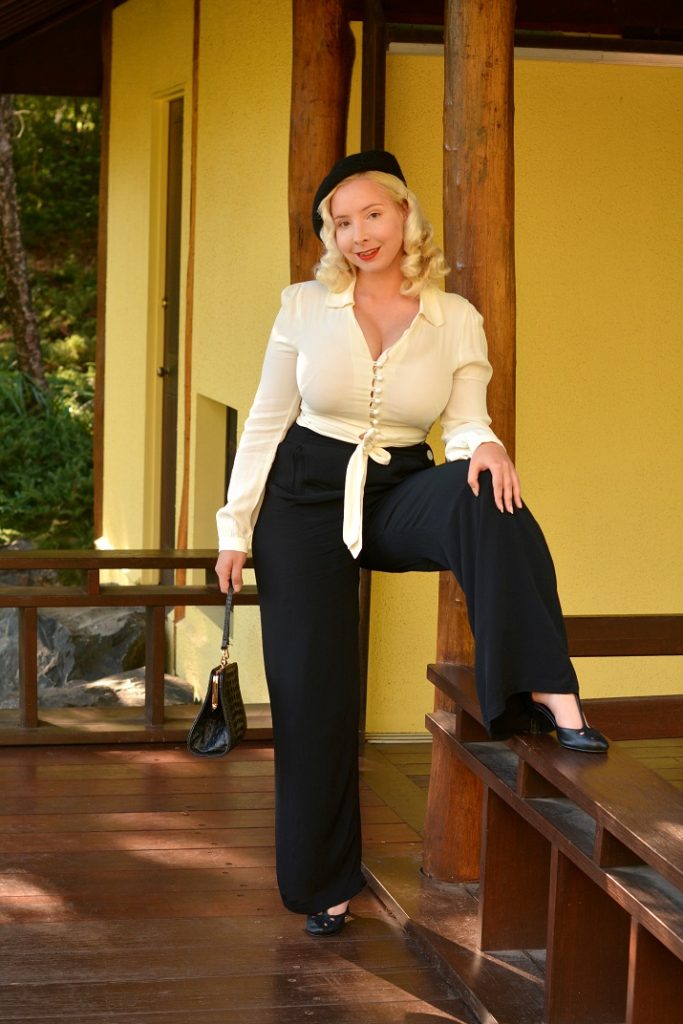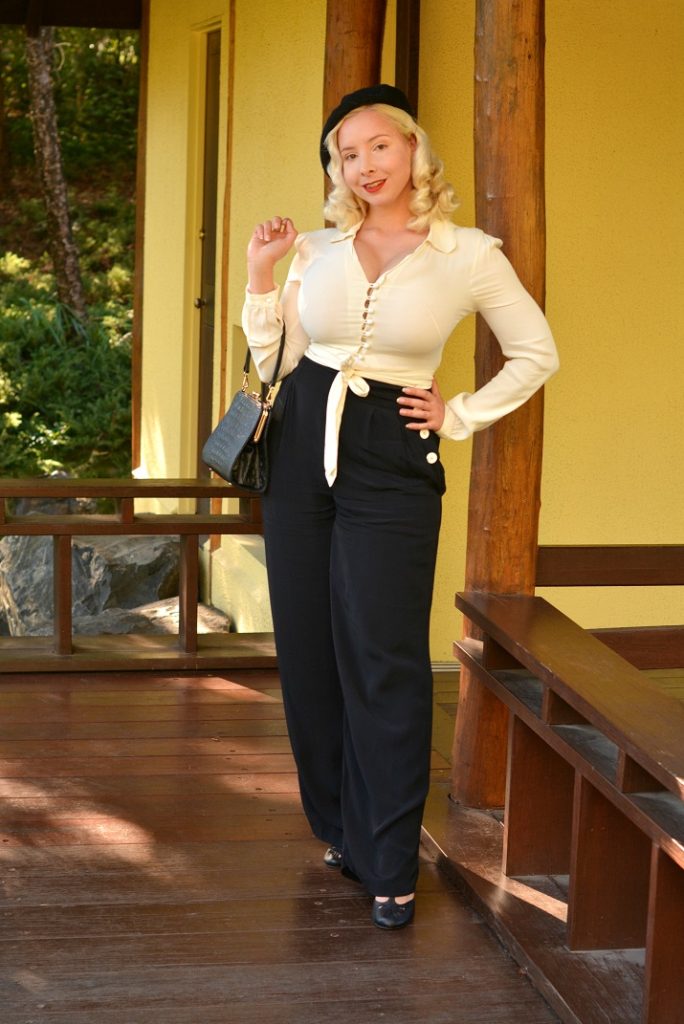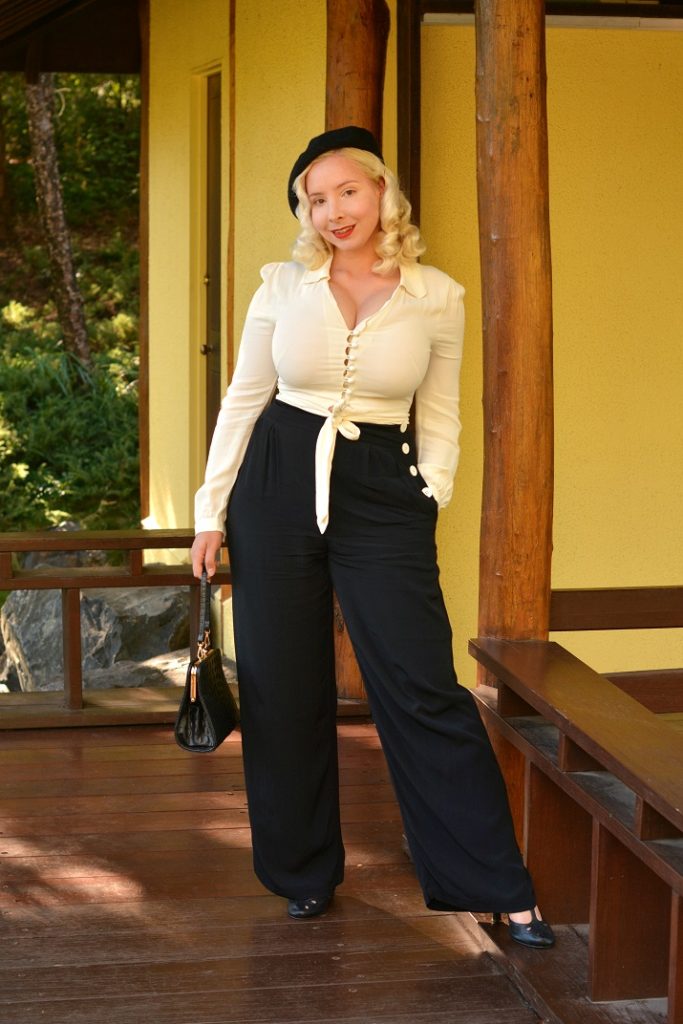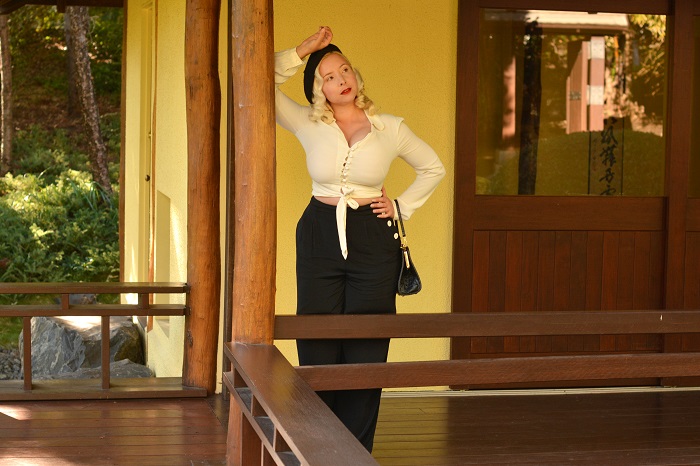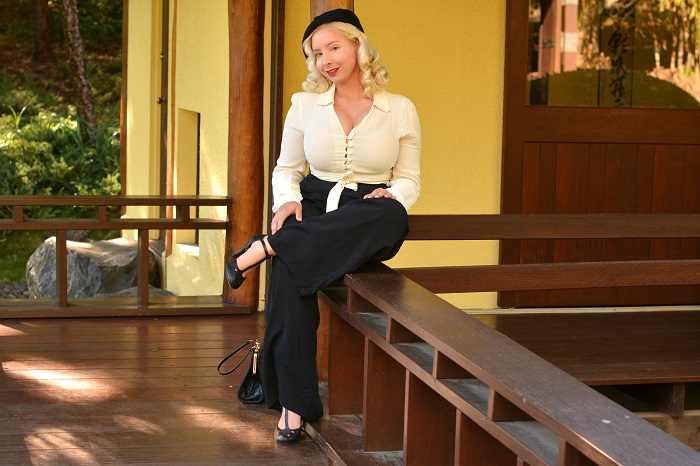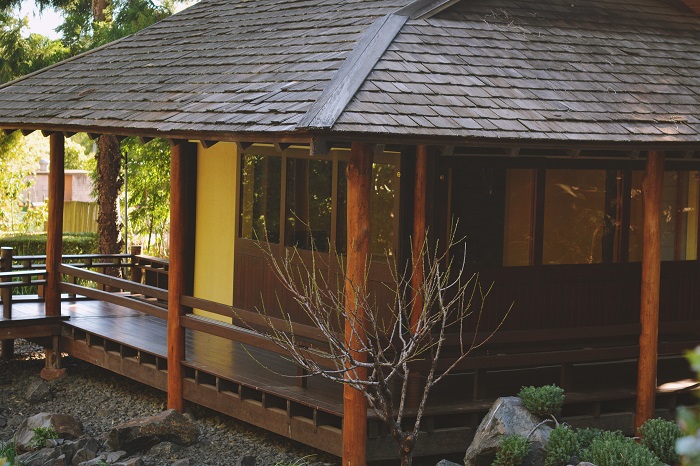 The first piece that I ever bought from The Seamstress of Bloomsbury was this blouse, about four or five years ago. I admit, I don't wear a lot of separates, it's true. That's because it isn't as often that I find ones that I like as much as a dress, which is obviously easy to style.
So I bought the Clarice blouse because it stood out to me as an addition to my wardrobe that I would get a lot of wear out of. I've been wearing it ever since, even though it is only now that it finally makes an appearance on the blog instead of just instagram…Not that it really matters because it looks just as it did the day I first wore it, the way well made clothing should.
I could go on and on about how much I idolise Marlene Dietrich's style – and I already have in previous posts so I won't bother to reiterate! I love being able to switch between feminine and masculine looks. The outfits I choose to wear are always based off my mood and in winter I always reach for the more masculine styles. Maybe it's because this is the only time of the year I don't feel like I'm about to faint and collapse onto my pink lounge from the heat…
Marlene Dietrich is always a source of inspiration for styling masculine looks because she could always give an androgynous outfit just the right hint of femininity. This she did with clever tailoring that accentuated her silhouette and making sure to style her hair in a soft, feminine way to create a nice contrast.
Which is exactly what I was aiming to do with this outfit. I'm wearing The Seamstress of Bloomsbury 'Audrey' slacks which have the classic wide leg look that is not that much different from the trousers worn by men in the forties. At first I was going to style them with the much more loose fitting Grace blouse, but instead I picked the Clarice blouse for a fitted look.
Although either blouse of course looks fabulous with these trousers, we're having a cold spell this week so it only made sense to wear long sleeves. While the Audrey trousers are made of crepe, they actually have two layers! The inside layer is made of cotton voile which is lovely against the skin and makes these trousers perfect for cooler weather. At the side of the trousers there's actually a hidden zip under the buttons, which I think is a fantastic idea. And on each side there is a pocket as well!
Now, before anyone gets the idea that I went somewhere actually interesting and exotic to take these photos, that's just another illusion that taking photos affords. Instead we just went five minutes down the road to the park where there's this pretty little tea house. Apparently every now and then traditional tea ceremonies take place here but I've never been…or at least no one has ever invited me…
Still, I had you convinced that I took a flight to Kyoto there and back for this set of photos, right? That said, I do have a real life Shinigami (aka Monkey the cat) currently perched on my keyboard and threatening to shut down my browser because I'm unable to type and give scritches at the same time…he has already switched off the keyboard a few times now so I shall take that as my cue…