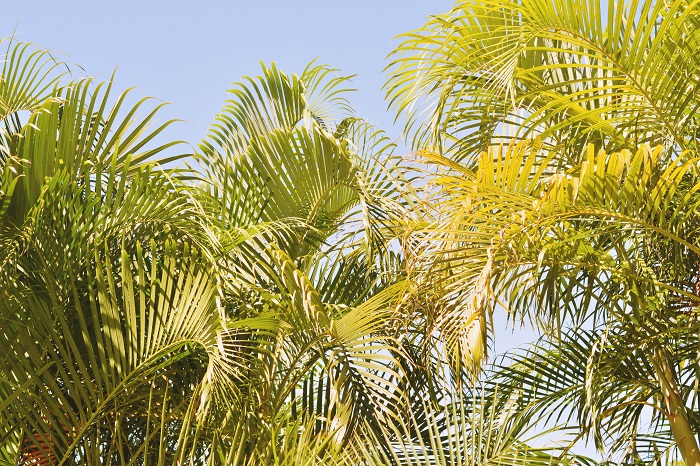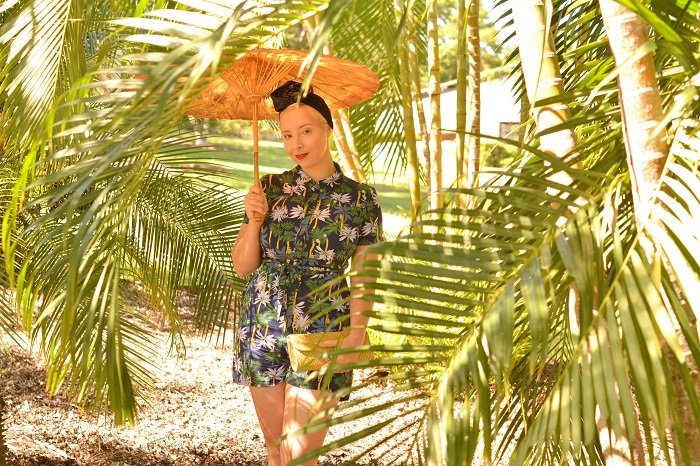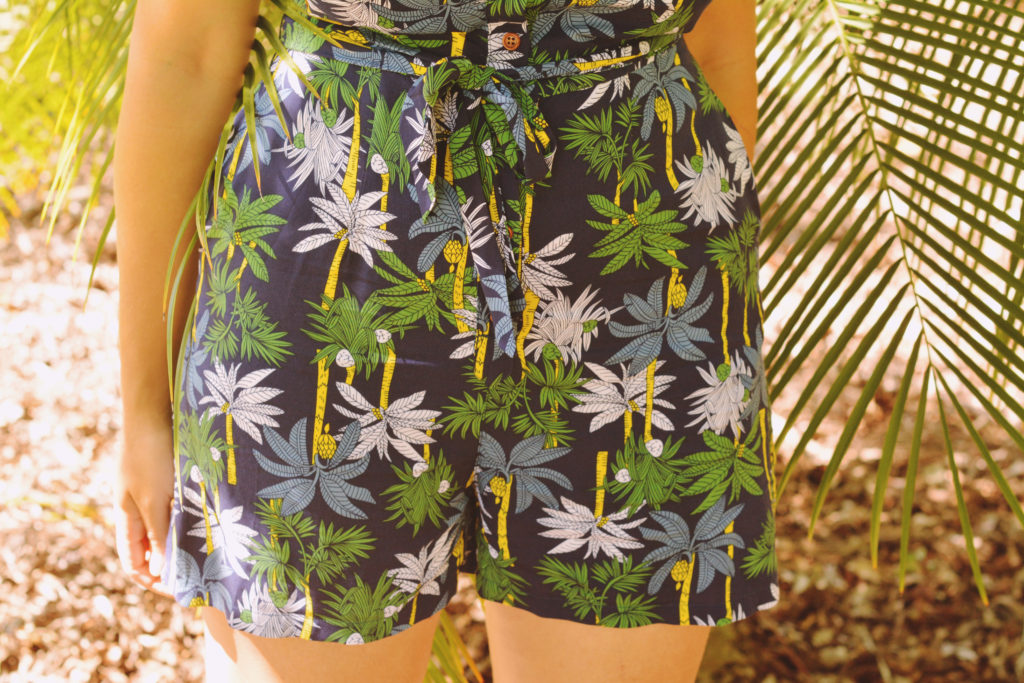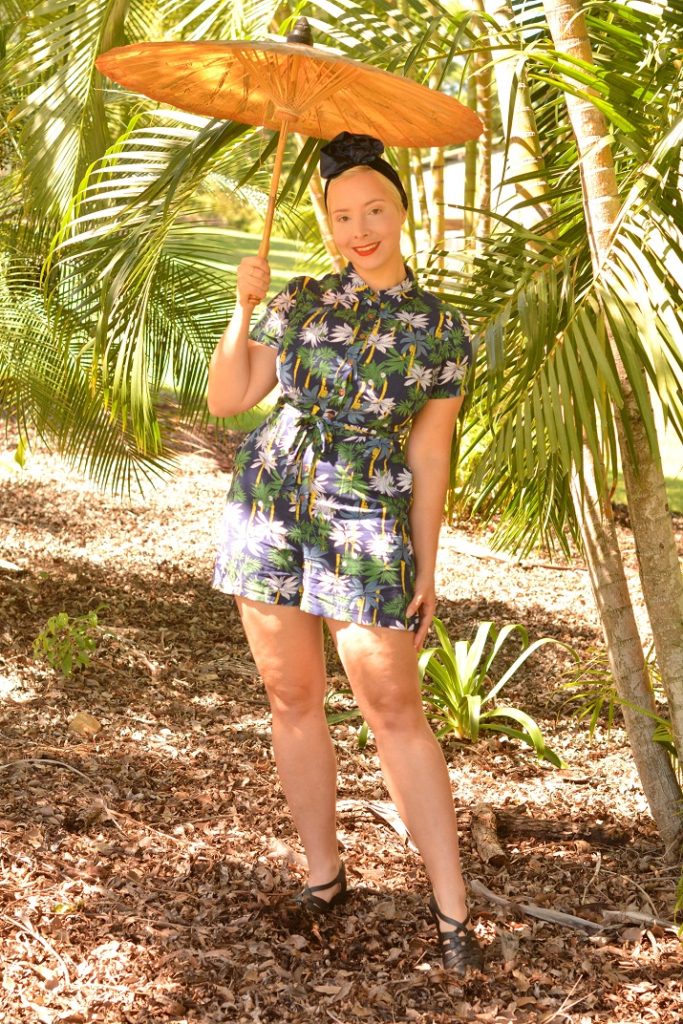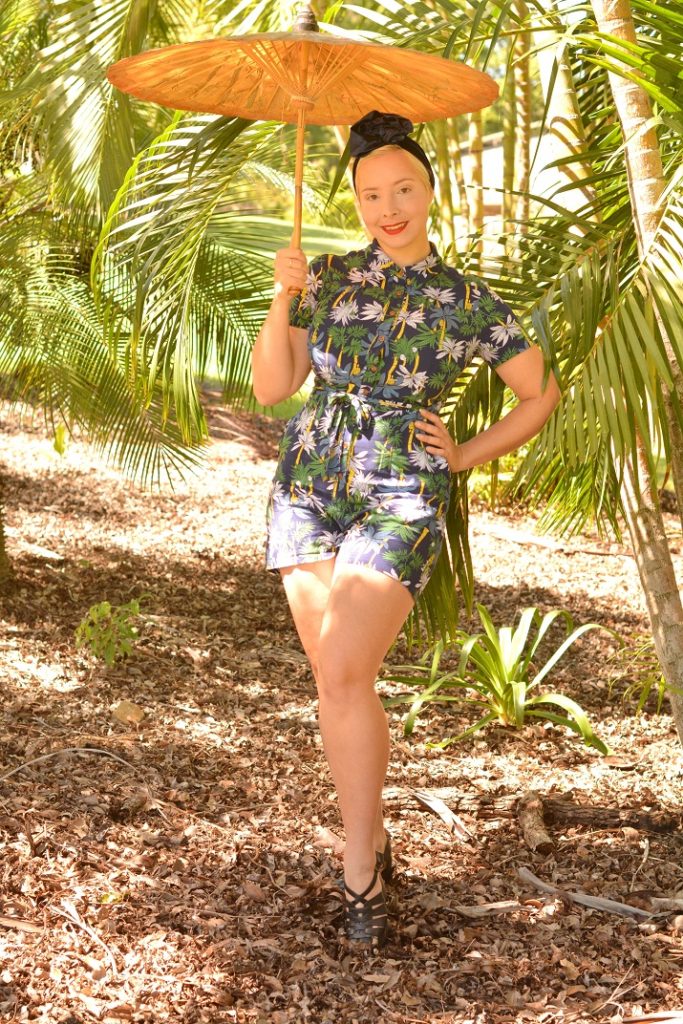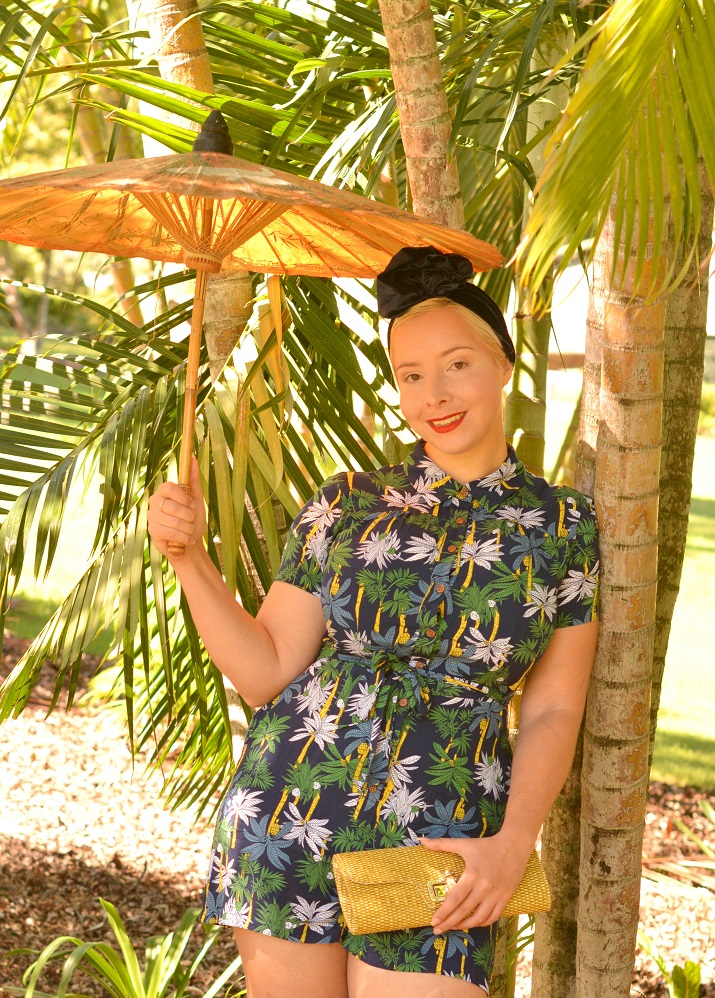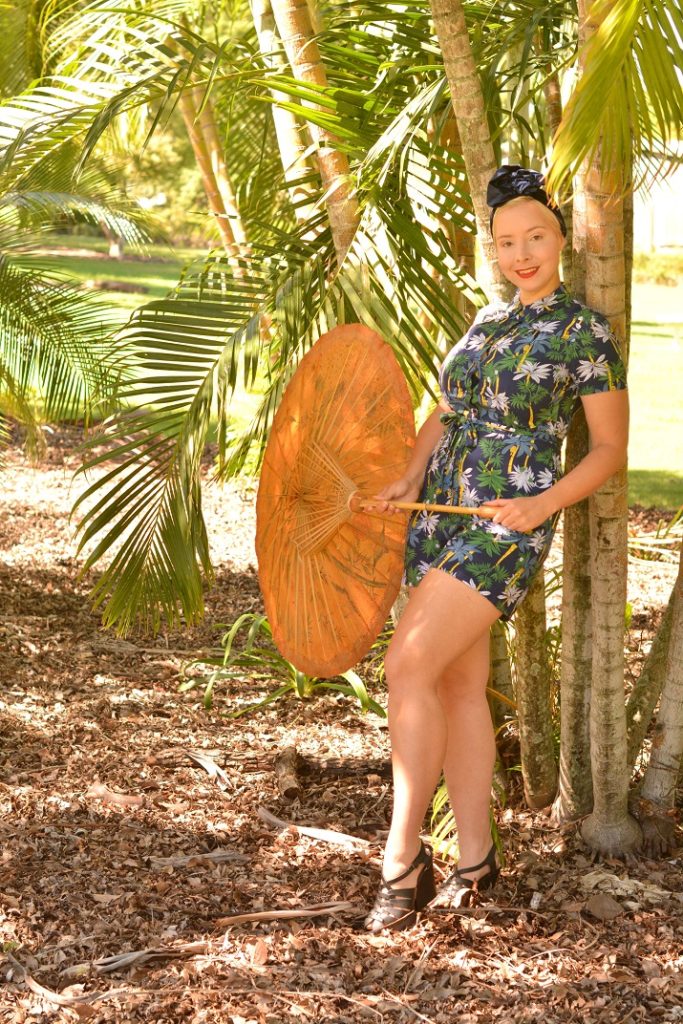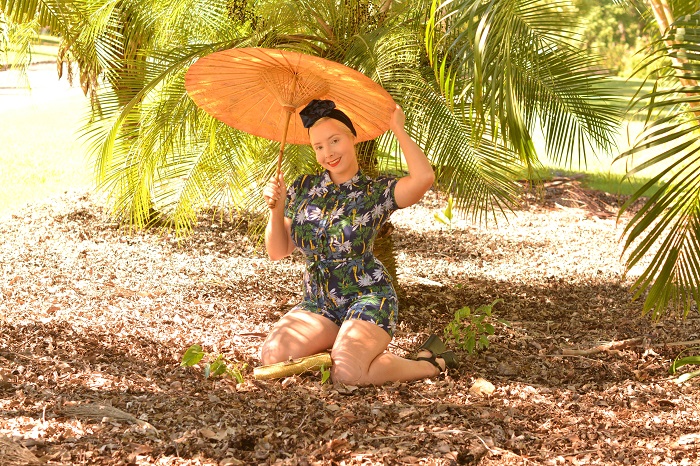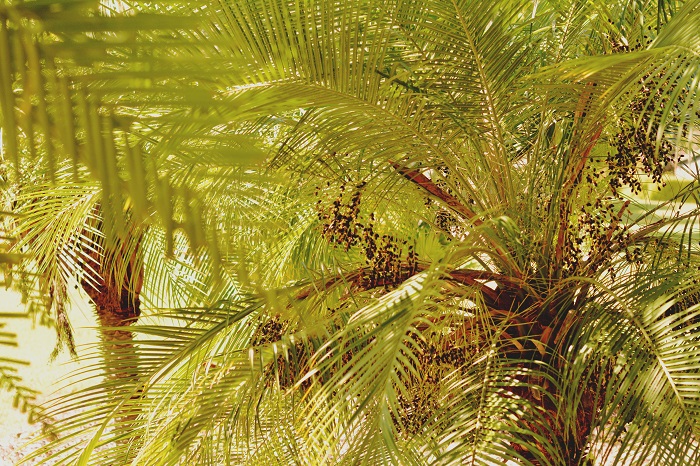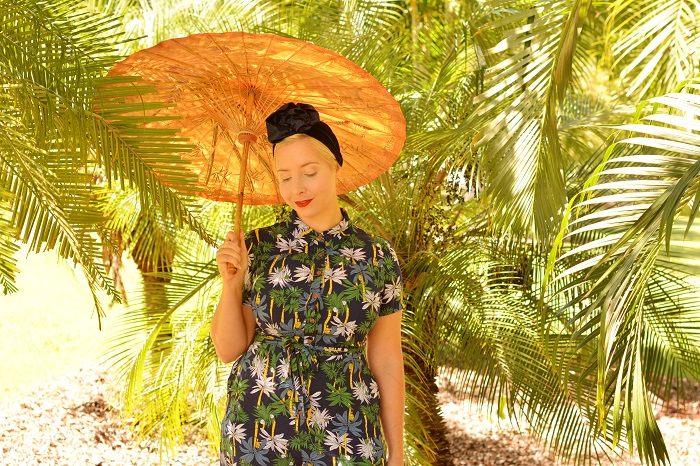 I've been wondering if this will be my last summery outfit for a while, since technically it's autumn now. But I'm not making any promises, since the days are still very warm and sunny – as can be seen from these photos. It has been a while since I've worn a playsuit and when Collectif asked me to pick a few pieces from their S/S19 collection I realised that Frou Palm Tree Print Jumpsuit would fit perfectly with my tropical themed wardrobe.
Playsuits such as the Frou Playsuit were very popular as active wear in the 30s & 40s and when you look at the design it's easy to see why! Flattering, comfortable, and really just the thing to wear for exercising in. Although I admit, I did not wear this outfit for a work out…instead I wore it out to the pub for a few pints of Pimms…mmhmm, now that's a work out I can really get behind.
What really attracted me to the Frou Palm Tree Playsuit is the wonderful fabric. The print is very reminiscent of 40s novelty prints that I've seen and I'm always excited to come across something that has an authentic vintage look. In fact, Collectif have released a number of wonderful vintage inspired jumpsuits this season with quite a few different tropical prints and the delightful nautical inspired Jojo Crabs & Stripes jumpsuit.
I'm wearing the Frou Playsuit in a size 10 and found it to be true to size! This style works really well as a relaxed fit or a more fitted look as shown here. If you do decide to go for the relaxed fit, rest assured that there's a little sash that ties in the waist so that you can cinch it for a perfect fit, should you decide to go a size up. This style works beautifully either way in my opinion, so you really can't go wrong. I'm hoping that Collectif will make more jumpsuits in this cut in the future because I wouldn't mind one in a few different prints and colours…