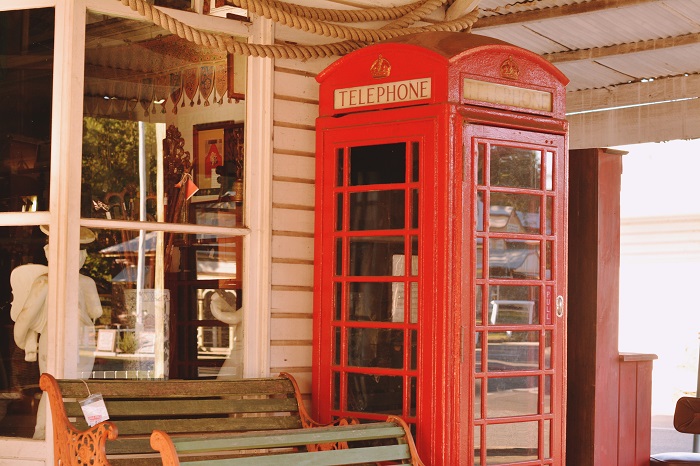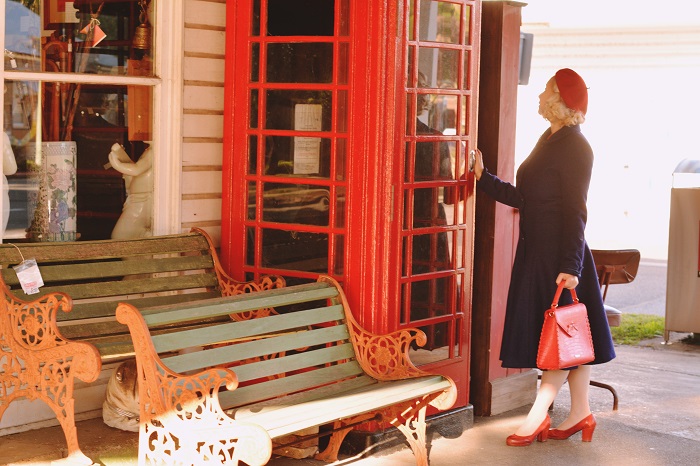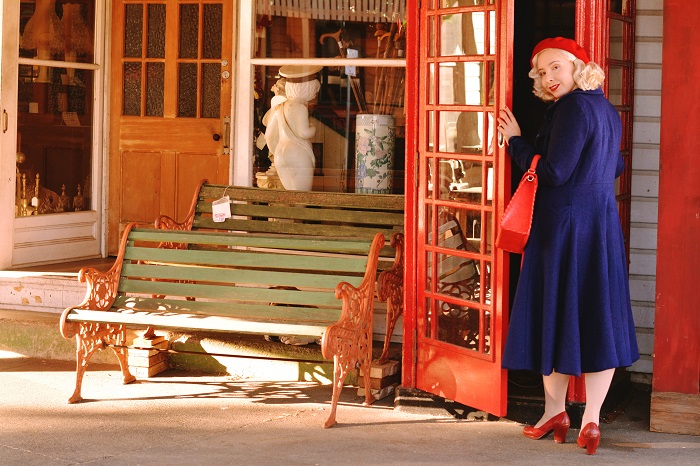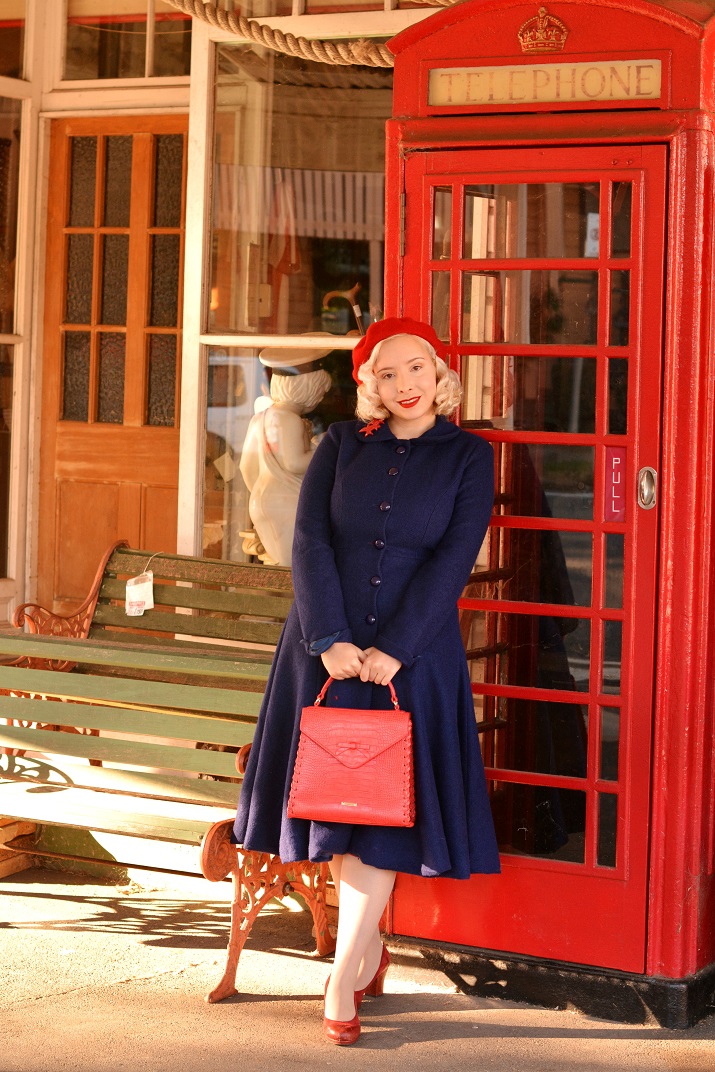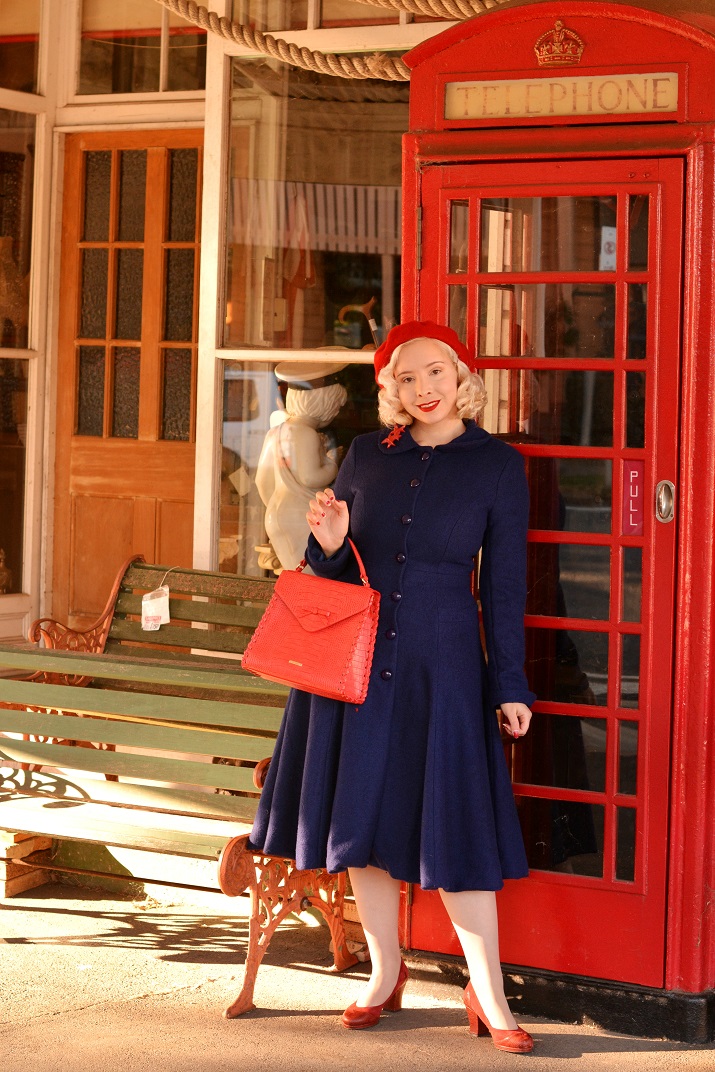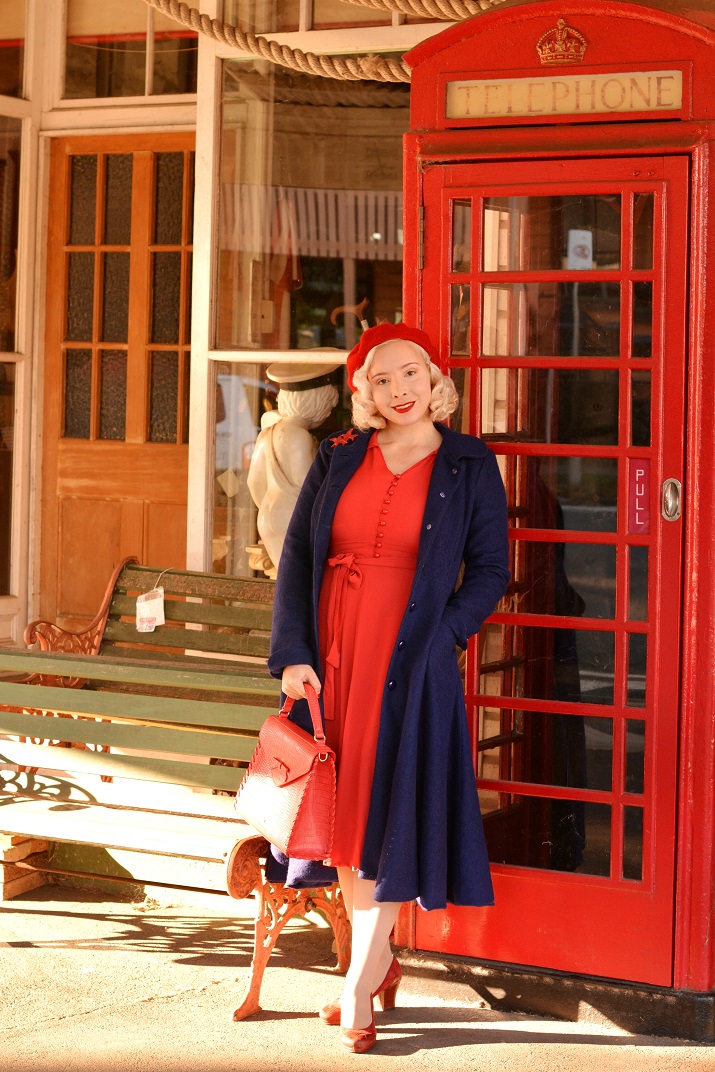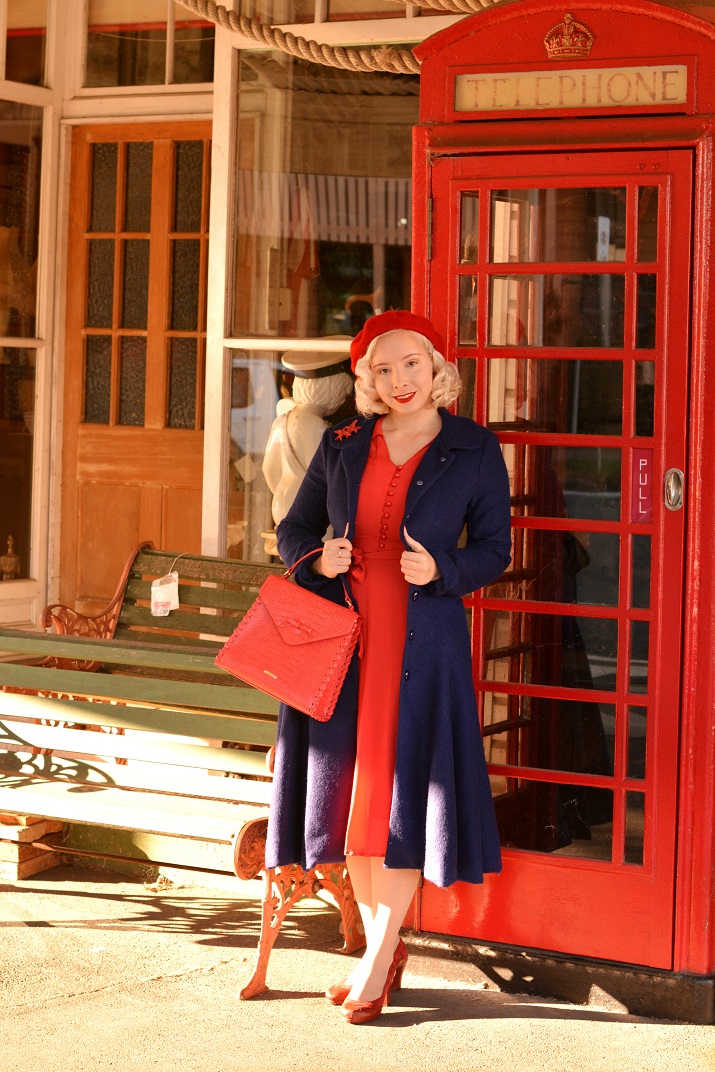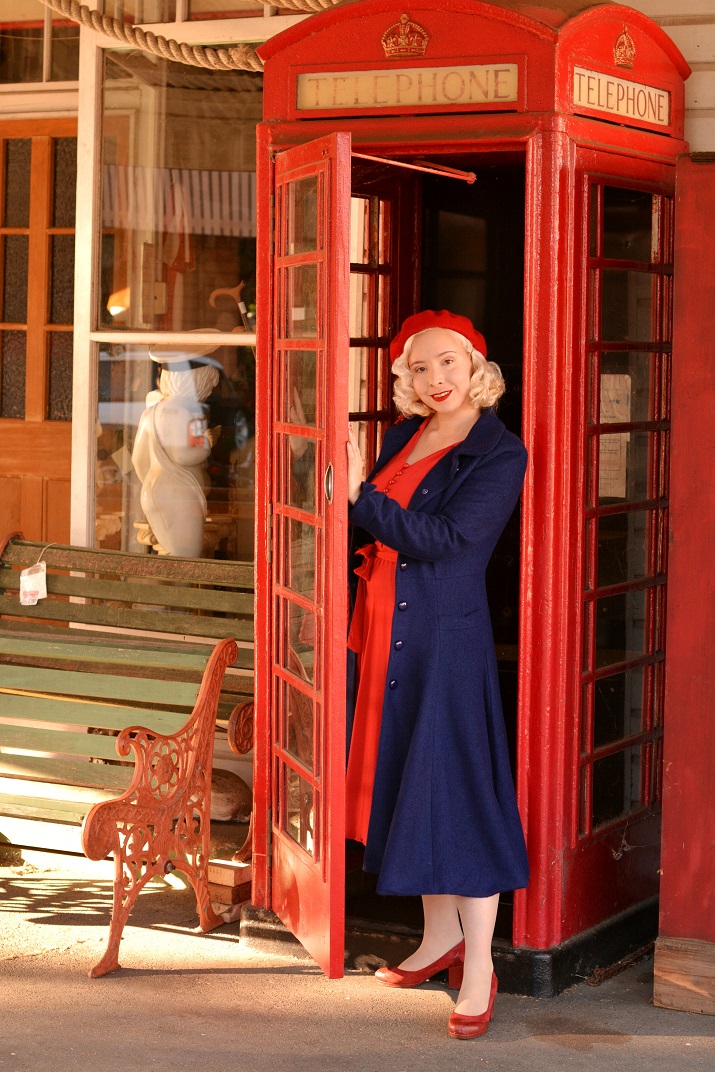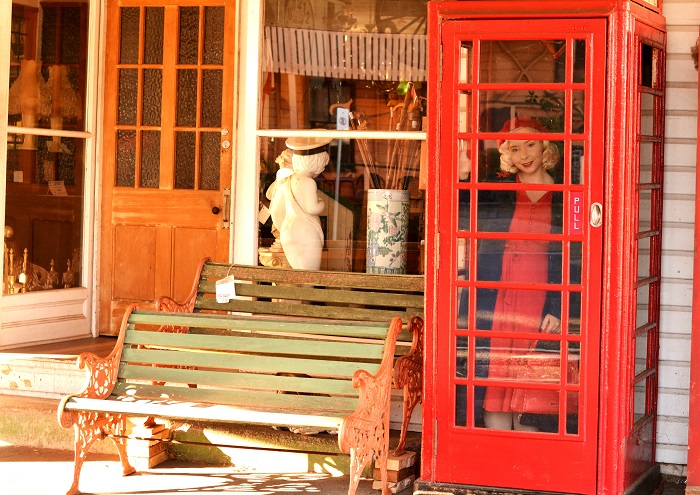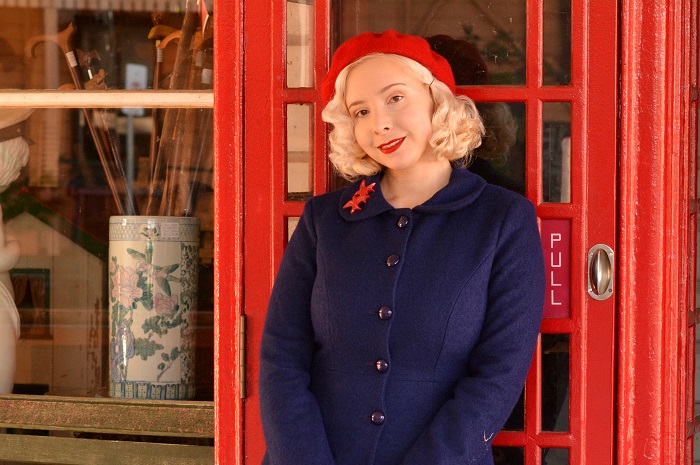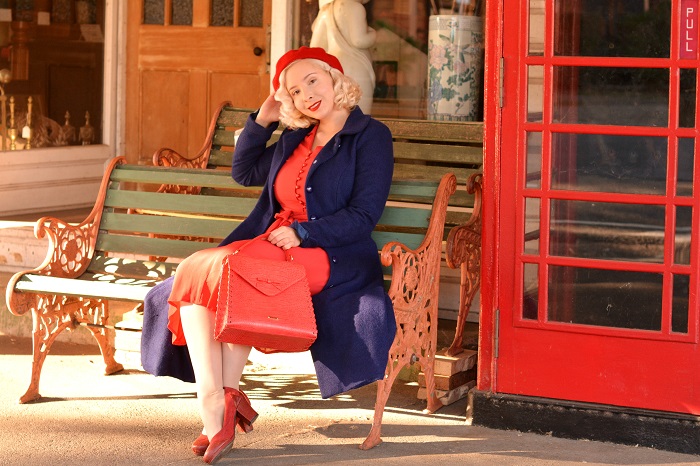 Before anyone asks whether I planned this outfit to coincide with the latest royal wedding, it actually just turned out to be a coincidence! The same way in which there just so happened to be this British phone box sitting outside a shop in a very small sleepy town in middle of nowhere rural Queensland. Really, I have no idea how or why one of these came to be where it is, but I'm wondering whether once upon a time it might have been imported by a very homesick Brit as a little reminder of home.
For a few years now we've been passing through this country town which consists of nothing more than a post office, petrol station, news agent, a few houses and a pub where I like to pop in for a lemon and lime bitters. Every time I've seen this phone box I've thought about how one day I'd like to come by and take some outfit photos with it, but it took a while until the right outfit came along.
The fact that the outfit turned out to be exactly like something Paddington Bear would wear was yet another coincidence! But I'm actually totally okay with this, as I was a big fan of the series growing up and I think P.B had some great style for a fictional bear. I did spend a good deal of time in London as a child and this phone box does indeed make me a bit nostalgic, although I can tell you that the inside of this phone box was nothing like the real ones which I was never allowed to go inside. I'm sure some of you know exactly what I'm talking about!
Now, I'm not sure if many here will share my sentiment in saying this; but I'm actually really pleased to finally have a chance to wear a coat. This is the first one I've had to buy in years! It was 4 degrees yesterday morning and around 7 or so when we took these photos and I felt as happy as other people feel when it's 20+ outside. I will say though that we are still pretty spoiled here as it usually warms up by midday, so my understanding of winter is pretty charmed.
I probably wouldn't be so enthusiastic otherwise! Most days I'll just wear a long sleeved dress like this with a coat over it and the dress I'm wearing here is the Clarice dress by The Seamstress of Bloomsbury. I first blogged it a few years ago and although the red isn't in stock at the moment, it now comes in new colours. My little bluebird brooch is another one of their creations as well, and like all Seamstress of Bloomsbury pieces it has a true 40s look and feel to it!
Wearing:
Myer beret
Clarice Dress courtesy of The Seamstress of Bloomsbury
Bluebird Brooch courtesy of The Seamstress of Bloomsbury
Collectif Clothing Lillian coat
Review Australia handbag