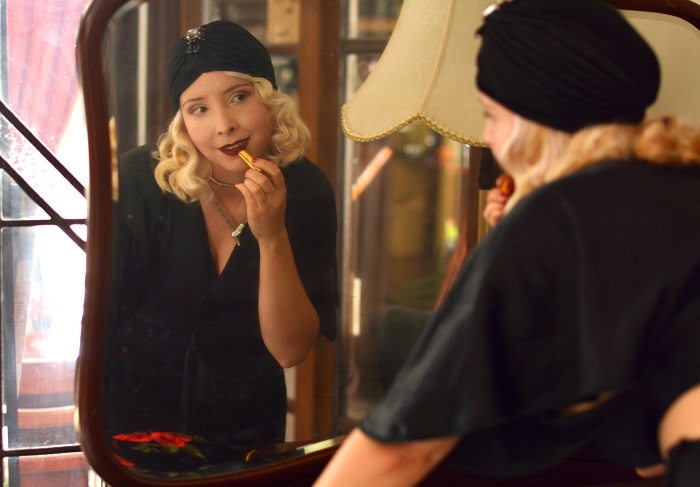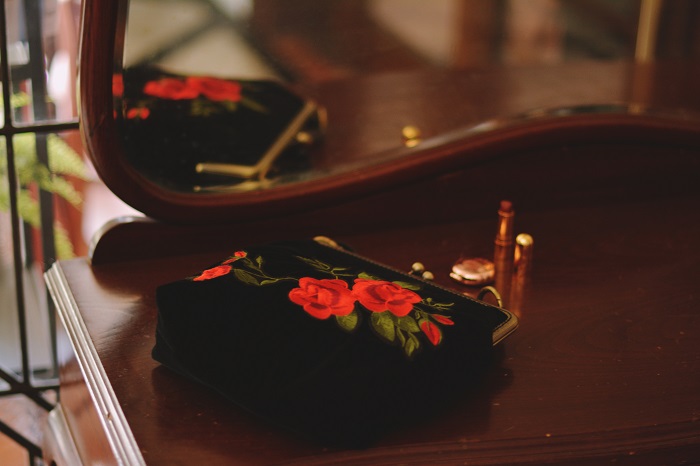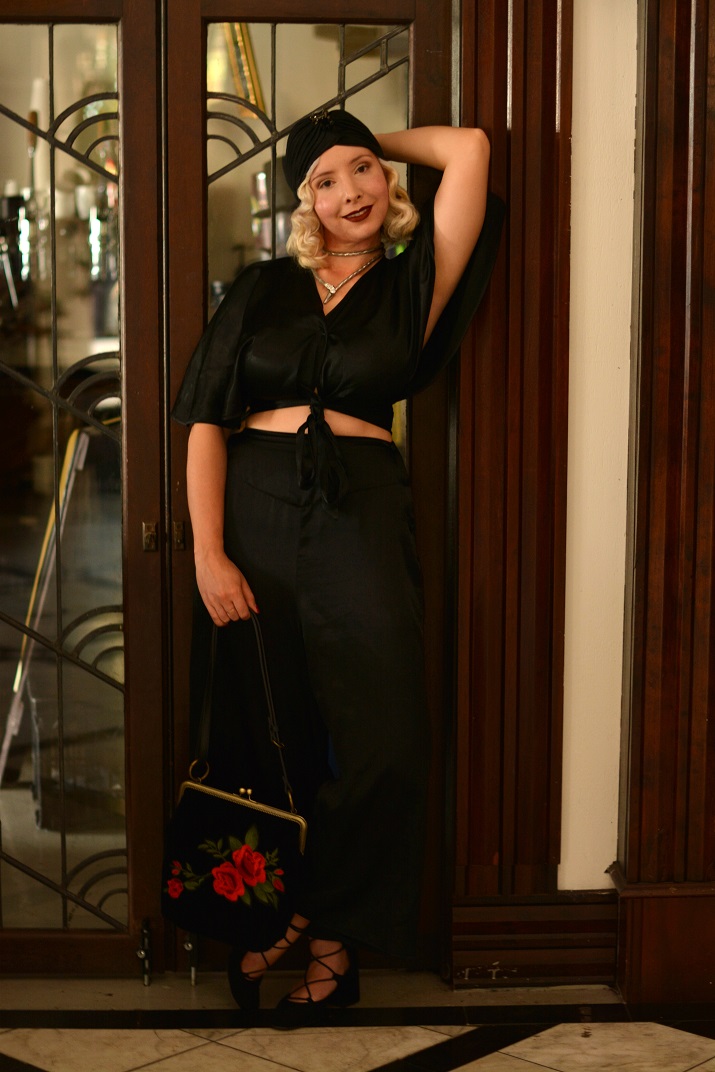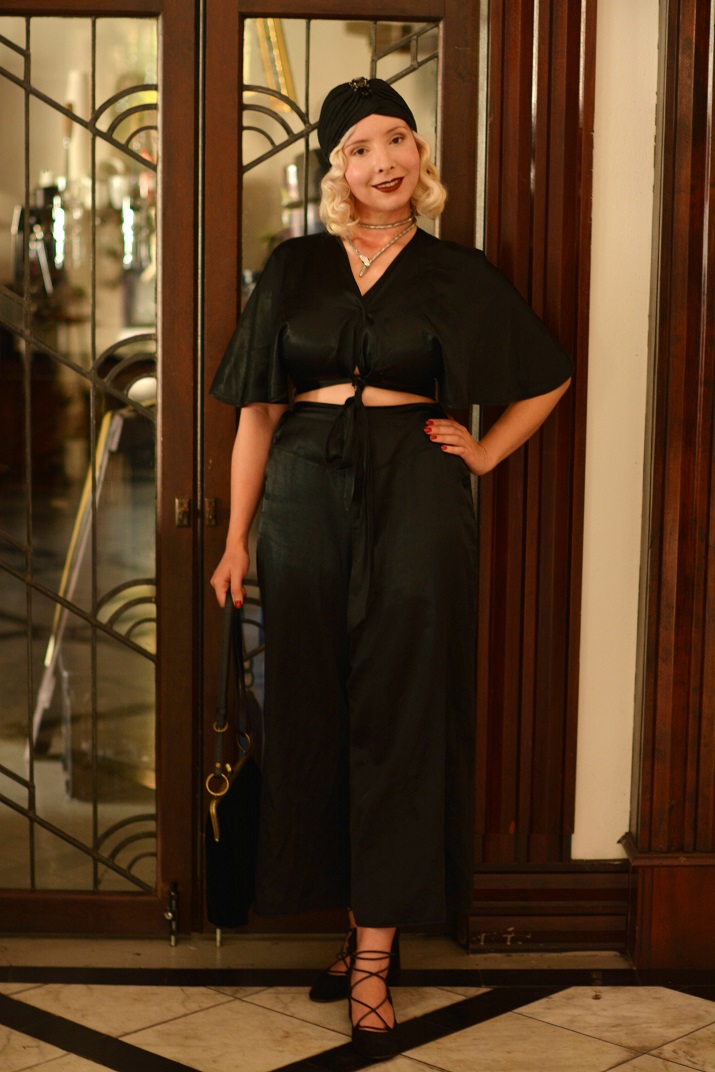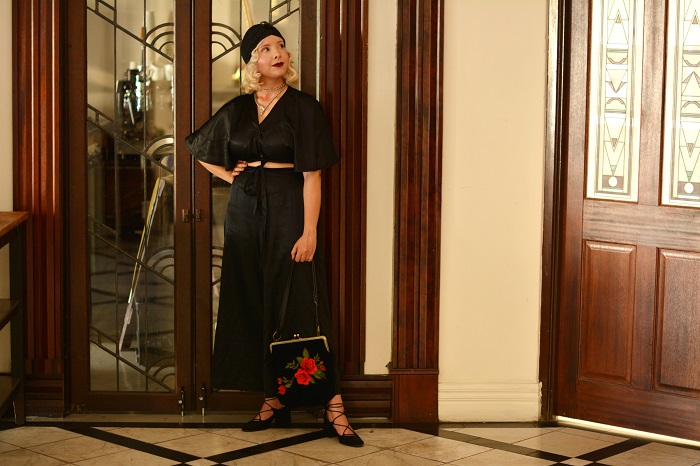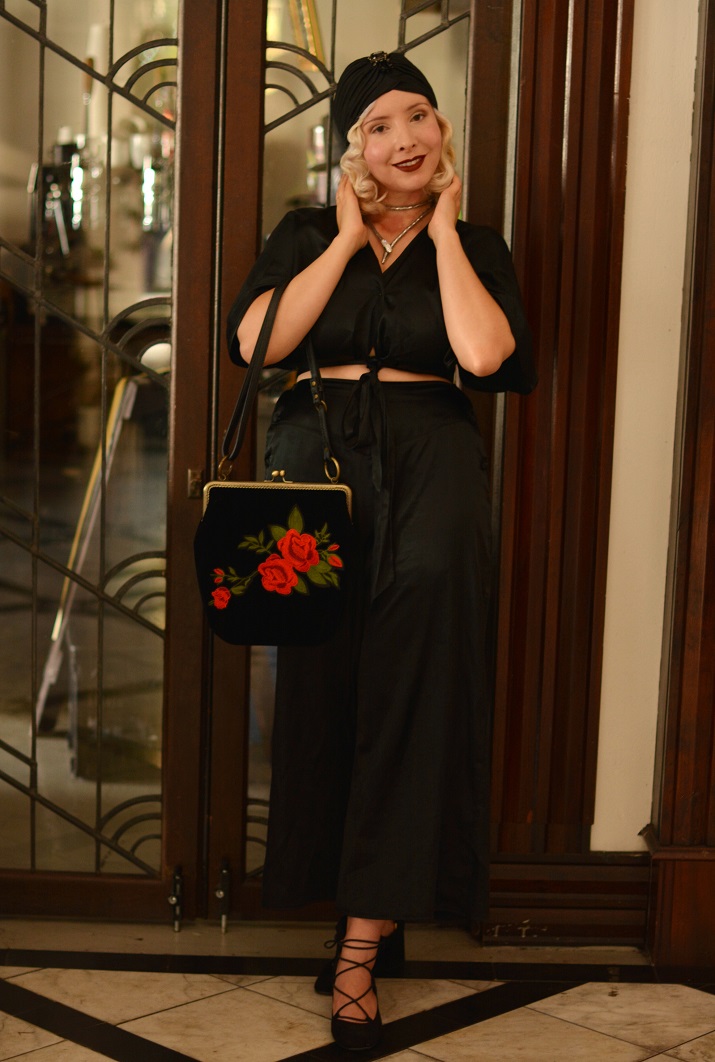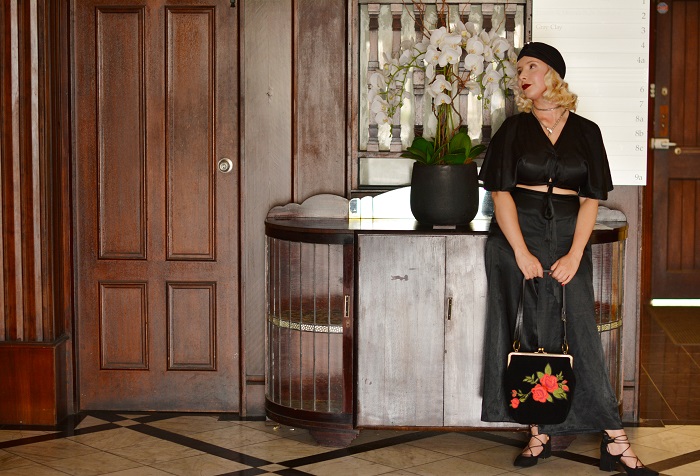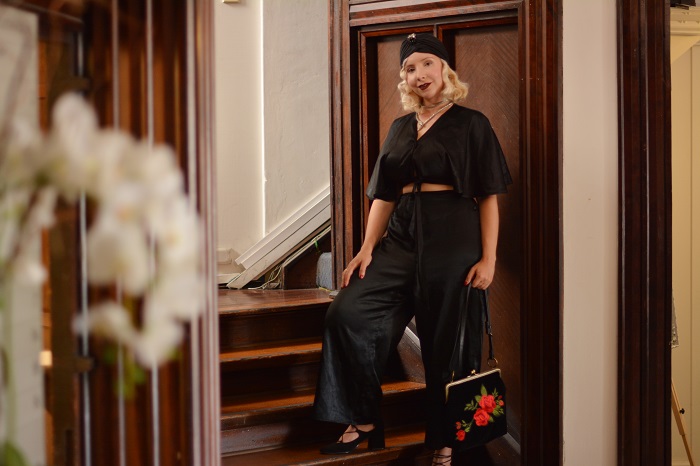 It's the start of December and everyone has started posting their Christmas looks. And here I am, dressed head to toe in black…Well you see, with this month being the start of party season I thought it would be best to ease myself in rather than to overdose on Christmas the way I normally would! Normally when I panic about what to wear, I retreat to the most simple option – black. This always seems to be the colour I gravitate towards if I'm going out for cocktails. I guess I like it because it's sleek and simple, and hides all sins if you're like me and prone to spilling things all over yourself…
As you know, I'm a big fan of lounge wear. But there's the sort of lounge wear that you wear outdoors – like beach pajamas, and then there's actual pajamas. In these photos though, I'm wearing the latter. And why the hell not, because it's not like non vintage people would know the difference anyway…So I figured it would be the perfect crime to go out for drinks wearing 1930s pajamas. In fact, I highly recommend doing this as 1930s lounge wear is perfect cocktail wear, whether you're planning a wild night on the town or a few tame drinks. I'm more of a few tame drinks gal myself, but if nightclubs were anything like the one in Babylon Berlin, which I've been binge watching all week, you'd have a hard time keeping me out of them.
For a while now I've been on a look out for an art deco hand bag, specifically in black – and big enough to fit all my stuff. I love delicate little 20s & 30s evening bags, but most of them aren't big enough to fit my oversized phone. As luck would have it, I was approached by Sandrine Darras, the designer behind Miss Simone, who specialise in beautiful vintage inspired handbags and accessories. After looking through their gorgeous 1920s inspired designs, I decided on the Marilou bag for its versatility and striking design. Not only is it the perfect size for carrying around all my things, I love how it can go from a handbag to a clutch when you take off the faux leather strap.
In my opinion it really is the perfect bag! I love that it goes so well with both day wear and evening wear, and the wrought brass clasp is very era appropriate. In fact, I feel that it works well for a range of eras and can be styled with 20s, 30s & 40s looks. So it's safe to say that the Marilou bag will be on regular rotation as I haven't stopped reaching for it since it arrived. I'm trying not to get overwhelmed by how fast Christmas has crept up as I haven't even started my Christmas shopping because I'm still figuring out what to buy…But if you're more organised than me and know someone who loves art deco and has been very good this year, I recommend checking out this wonderful company and their elegant designs.
Wearing:
Lovisa turban
What Katie Did 1930s Lounging Pajamas
Marilou bag courtesy of Miss Simone
Novo Heels
snake necklace – ebay