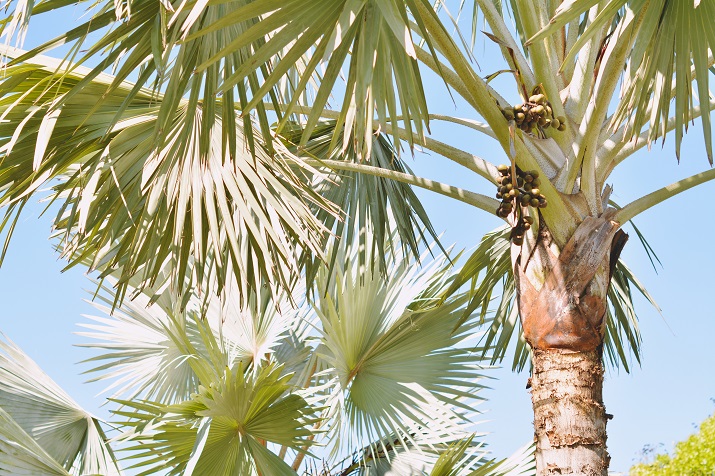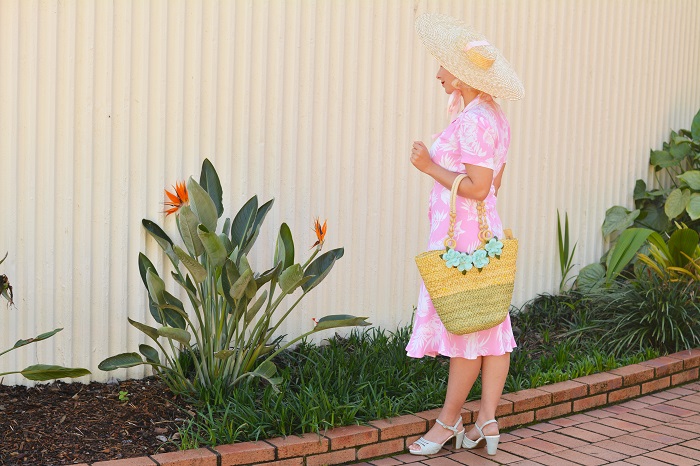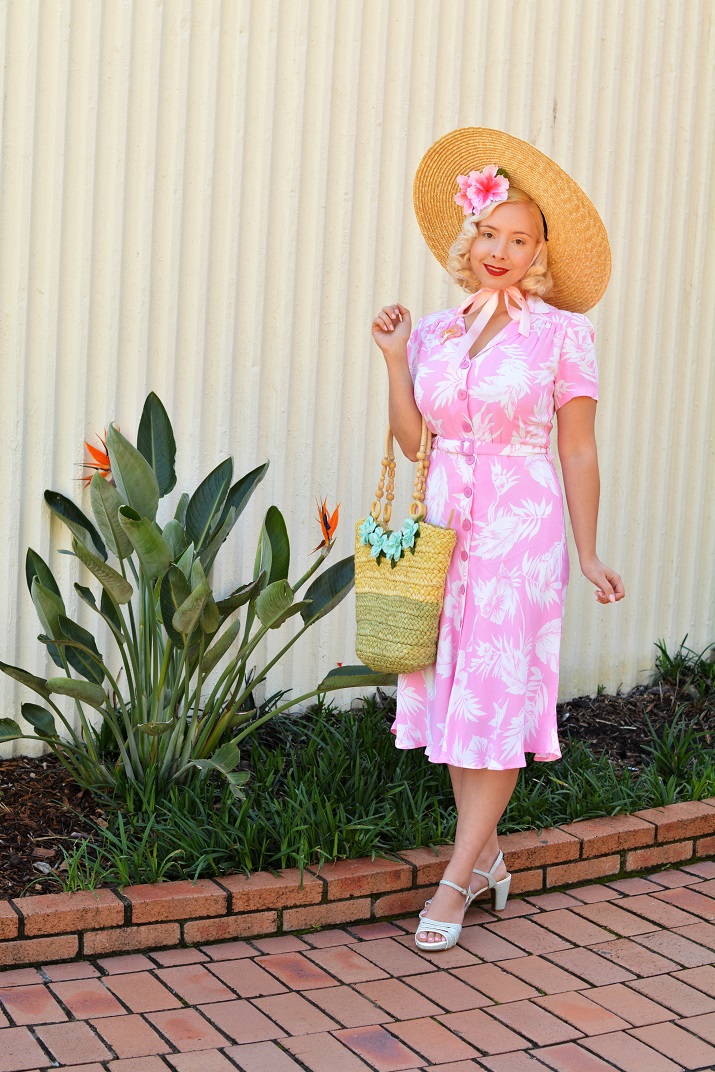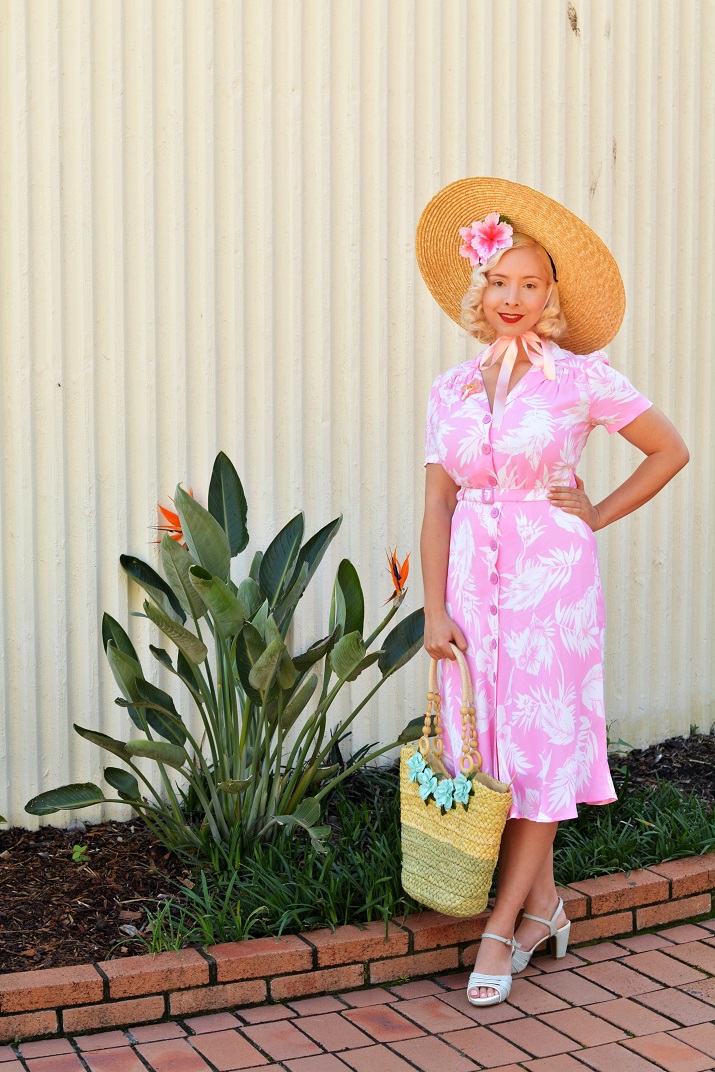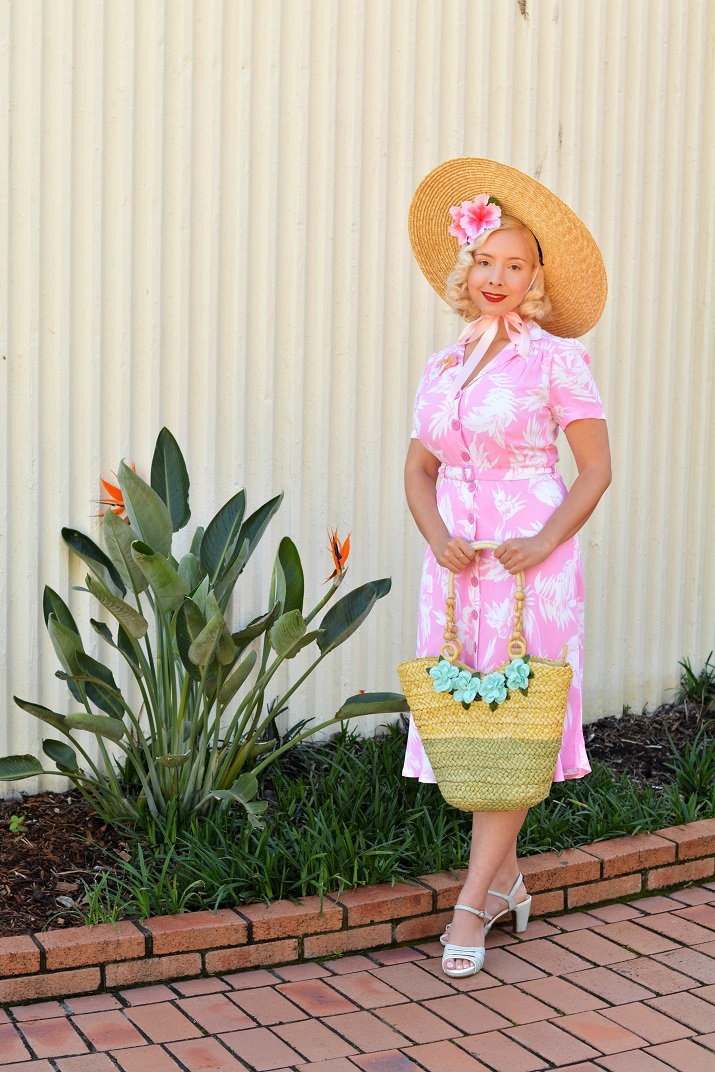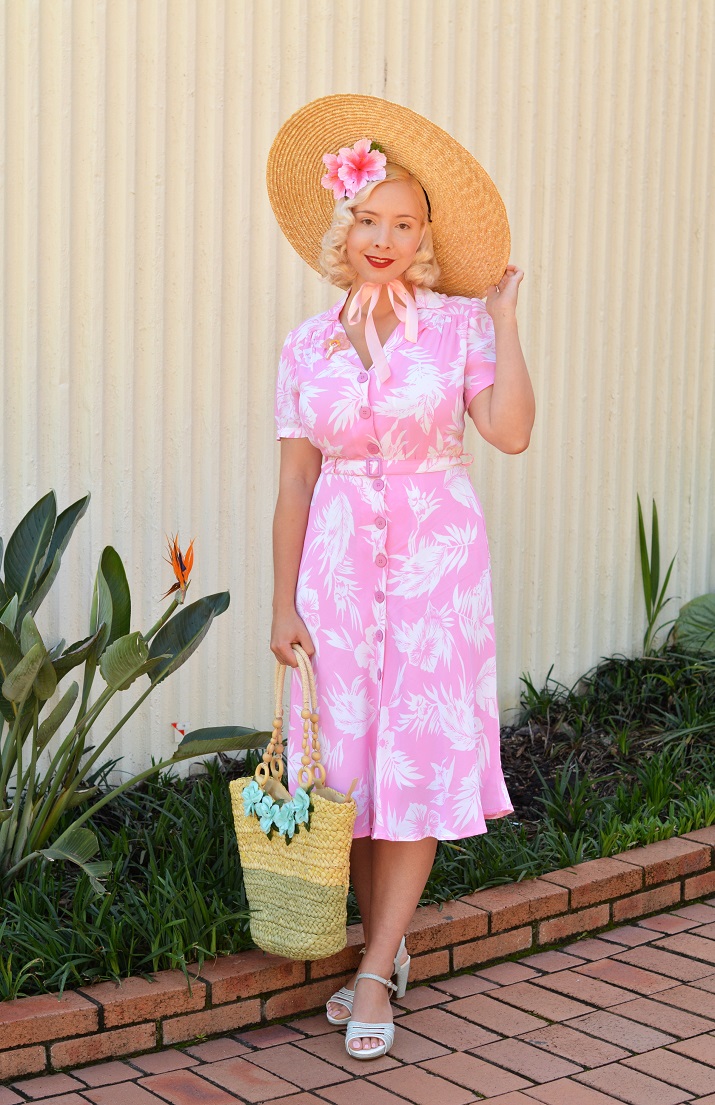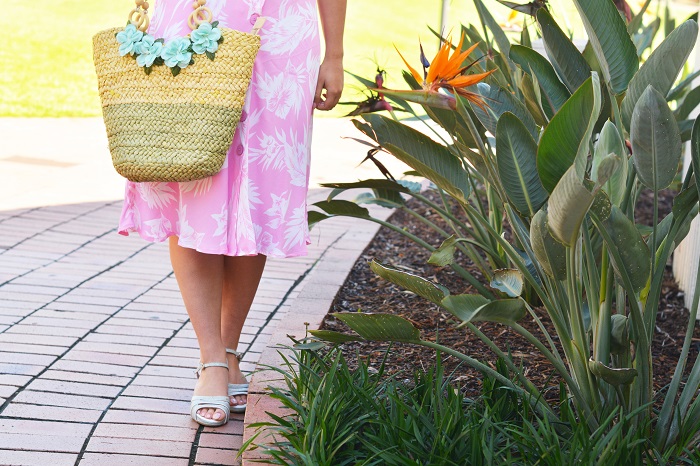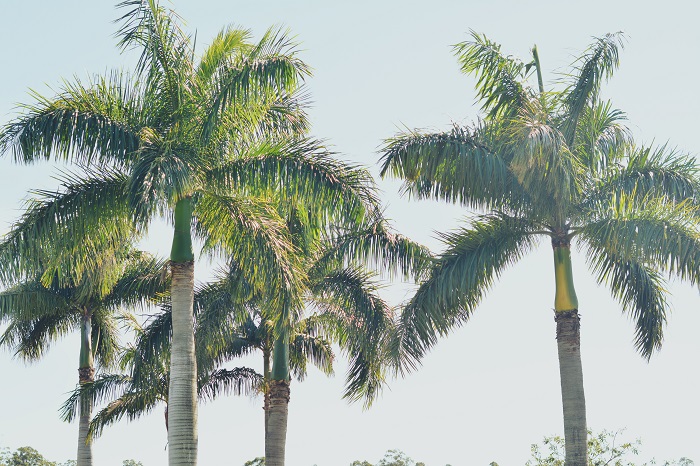 After a whole month where it rained every day, the sun finally came out. Living in a country where the sun shines for most of the year, it's kind of amazing how much I take that for granted. Actually I take a lot about this wonderful country for granted and I've been trying to remedy this. Lately I've been trying to focus more on all of the things I'm so lucky to see in my day to day life; the rainbow of parrots in the tree outside my window that wake me up every morning, beautiful tropical flowers, palm trees, and being able to wear summer dresses all year round. Not long after coming home the travel bug bit me yet again and I'm already dreaming of new and exotic shores that I want to see in the new year, but for now I am making it a priority to find happiness where I am.
This weekend I was determined to pack in as many outdoor activities as possible and really live it up. To compliment the tropical weather I wore a new dress from the Seamstress of Bloomsbury, the Lisa dress in the recently released Pink Hawaiian print. My morning started with a visit to a flower show with all the retirees, because not only do I love 40s fashion, my interests are probably more aligned with the eighty plus crowd. This was followed by several hours of mini golf where I had a few Happy Gilmore moments, as nothing makes me quite as competitive as mini golf which I take a bit too seriously. I'm wondering whether my tan in these photos is the result of the hours spent navigating all of the novelty courses…
Pastels are something I'm always wishing for more of in my wardrobe, and at first I wasn't sure which Lisa dress I liked better – the pink or the pastel blue Hawaiian print. I went with the pink because strangely enough that despite it being a colour I really love and enjoy wearing, this is only the second pink dress that I own! The Lisa dress style comes in a few different fabrics, and both of the Hawaii prints come in crepe. This classic shirtwaister style does not feature shoulder pads and is a really easy style to wear if you are going for a casual forties look. What I love about this dress is how the fabric does not gather any wrinkles, which was a relief after a very active day.
Although I already live in a tropical and seemingly exotic destination, this is definitely a dress I look forward to taking on holiday in the future, I would love to take it somewhere beautiful like Thailand or India…One day! The bag you've seen me toting around all month is by Voodoo Vixen, and comes from Blue Banana, a UK retailer of vintage reproduction clothing and accessories. I do really like a large day bag because I need to carry all the things and this one does the job quite well. Not to mention that it seems to go with most of my sun dresses. Blue Banana stock a number of repro brands, including Collectif, Banned, Hell Bunny and H&R London, with a great range of accessories from all of these brands.
Wearing:
Lisa Dress in Pink Hawaii – courtesy of The Seamstress of Bloomsbury
Voodoo Vixen bag – courtesy of Blue Banana
Zola Heels
Daisy Jean Floral Hibiscus
1940s vintage reproduction hat (drop me an email to purchase!)