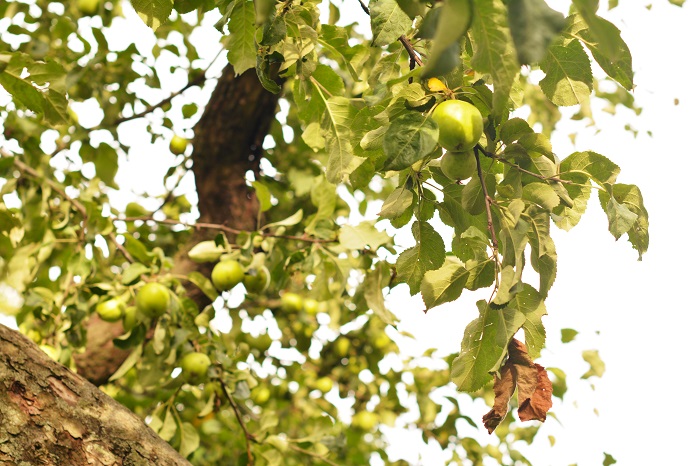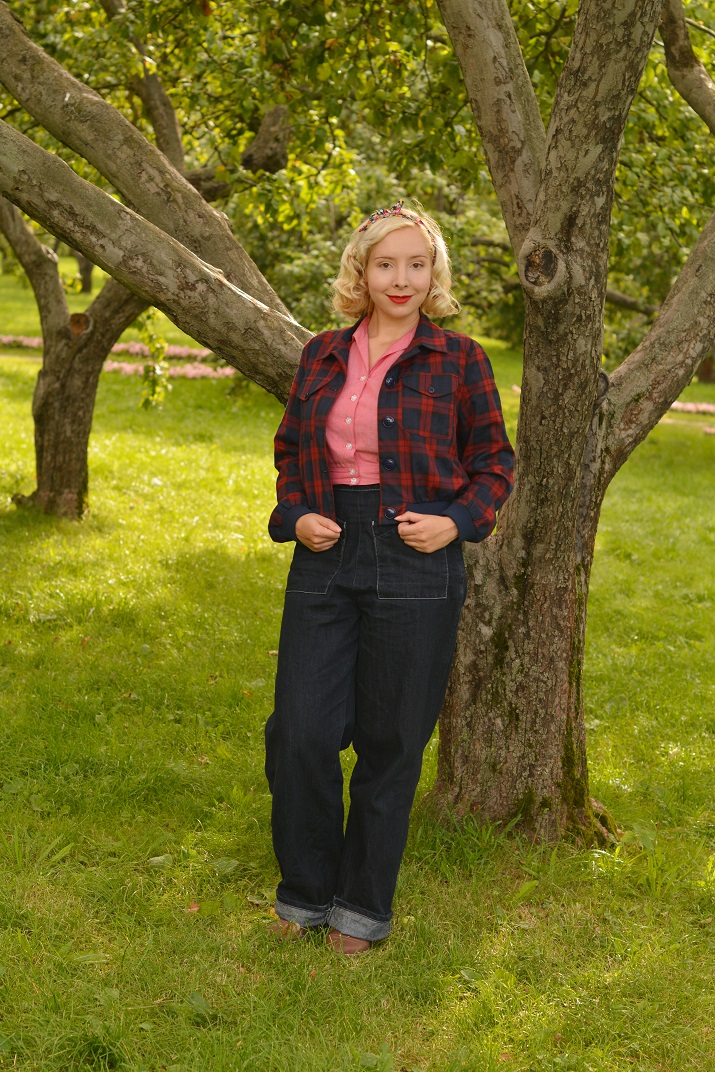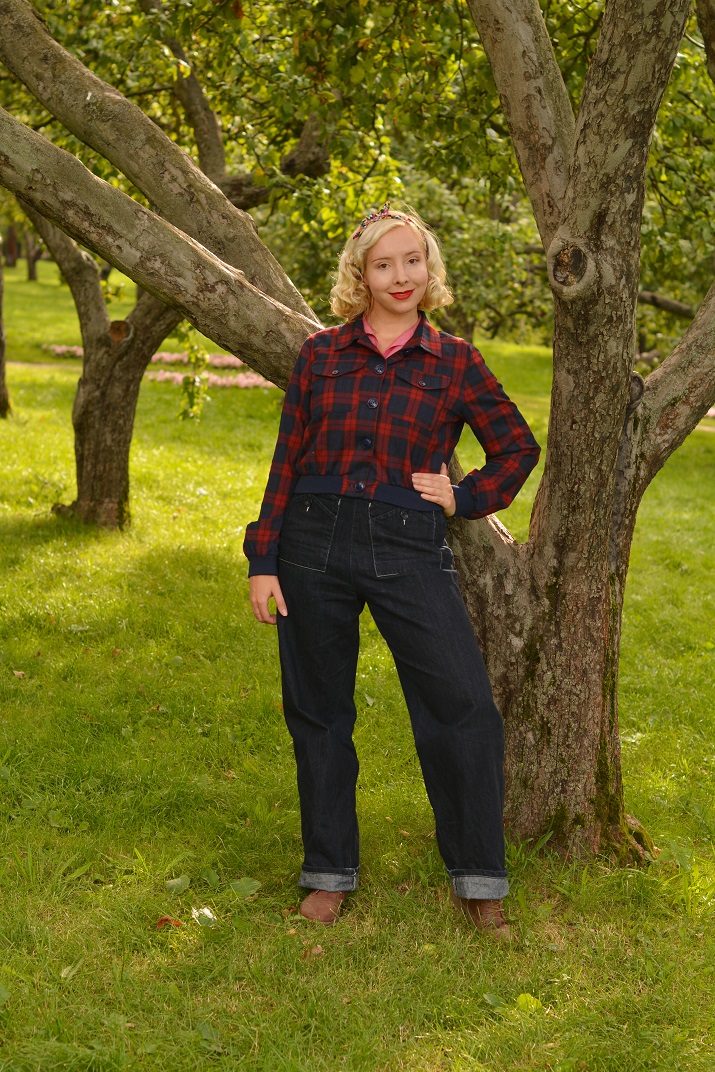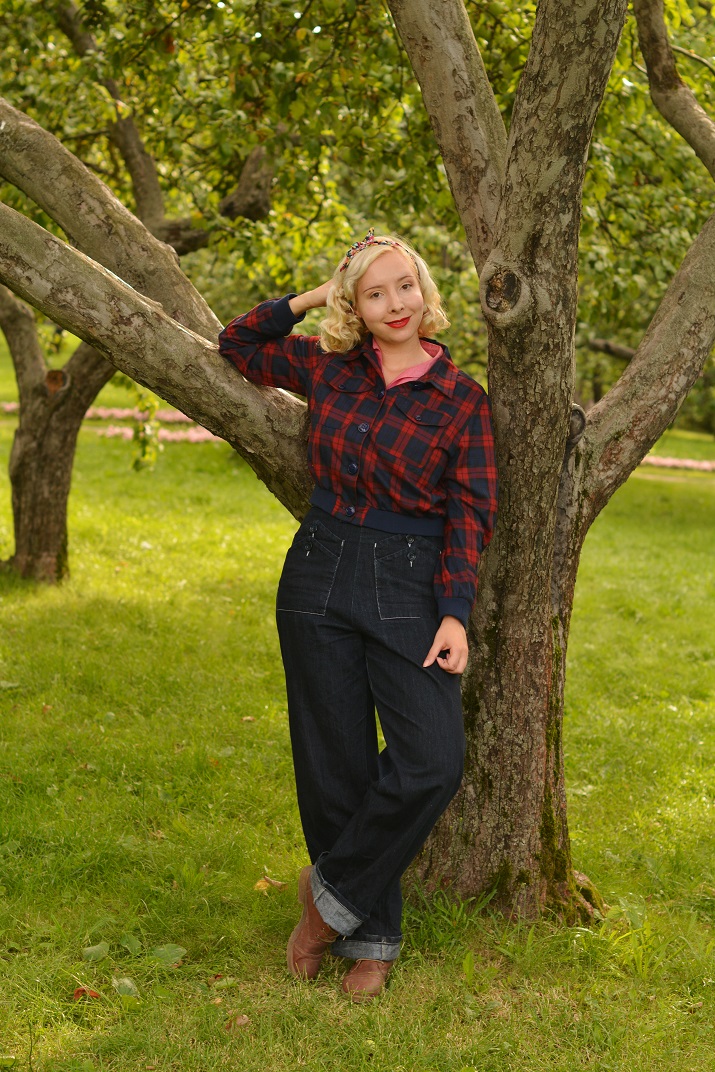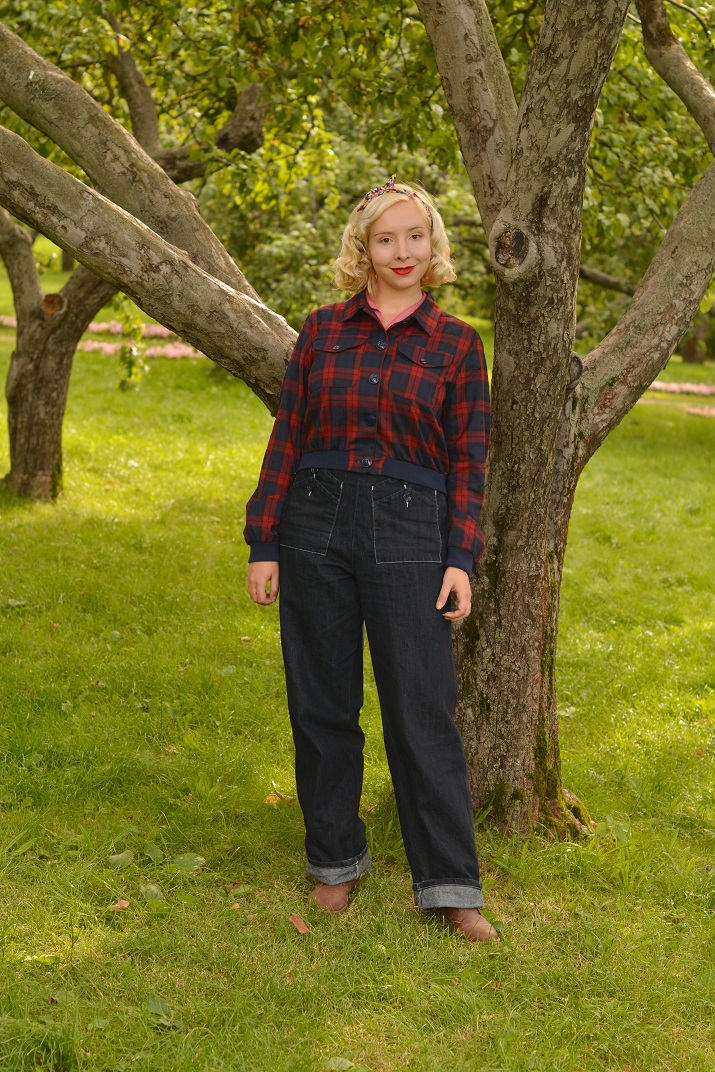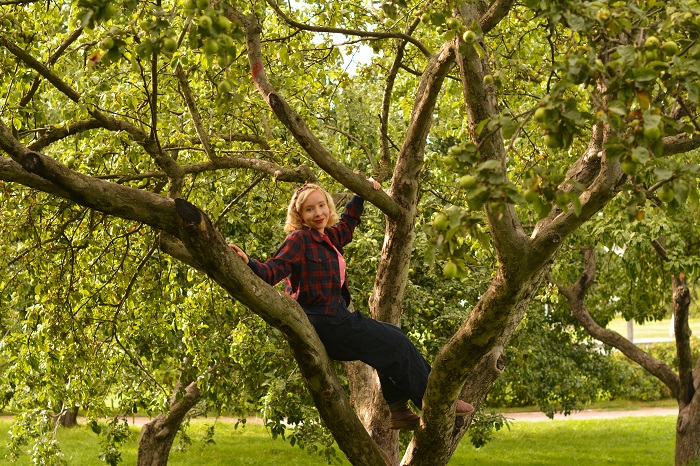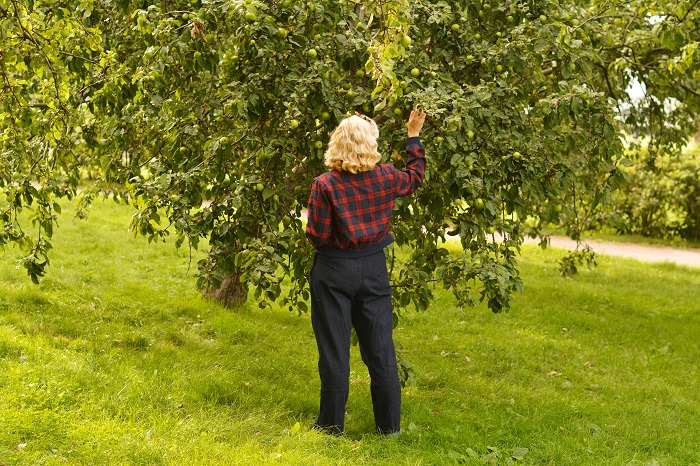 Last month I blogged the Freddies of Pinewood Home Companion jeans as a pair of dungarees, and here they are with the front detached looking like a regular pair of jeans. If this jacket looks familiar, it's because you've probably seen it before on Cici Marie, in fact this is the exact same one. By the time I wised up and accepted that I needed one of these in my life too, these jackets were long gone. When I mentioned to Cici Marie who is a bit of a unicorn finder extraordinaire, to let me know if one pops up somewhere – it turned out she was about to put hers up for sale as it was too long in the arms for her. So that couldn't have worked out better! I've been wearing this look non stop ever since, especially lately now that the temperature has dropped to a not so toasty 10 degrees. I'm actually sitting here right next to the oven as I write this, with the door open and the heat on full blast as it's a while until the central heating will come on…
What might seem as an unlikely source of inspiration for 40s looks, this outfit was inspired by some of the styles worn by Charlize Theron in Cider House Rules. A very dark and serious film, yes, but I'm not going to overlook the fact that her character wears some great outfits that show the more casual side of 40s fashion. Baggy jeans, work blouses, plaid jackets and fair isle jumpers – the opposite of the glamorous 40s looks that films set in this era usually show. Don't get me wrong because I love seeing beautiful high fashion wartime looks, but I especially enjoy seeing more day to day clothes too.
Now I didn't actually pick any of the apples in this orchard; I'm not the biggest fan of green apples, which are the only sort that I've seen people growing here. Definitely not as photogenic as the bright red sort either! I do love a good frosty cider though, and that seems to be something that people in this country don't drink at all – which is such a shame with all of the apple trees around at the moment.
Wearing:
Collectif Clothing jacket
Freddies of Pinewood blouse & jeans
Seamstress of Bloomsbury headband
Target boots