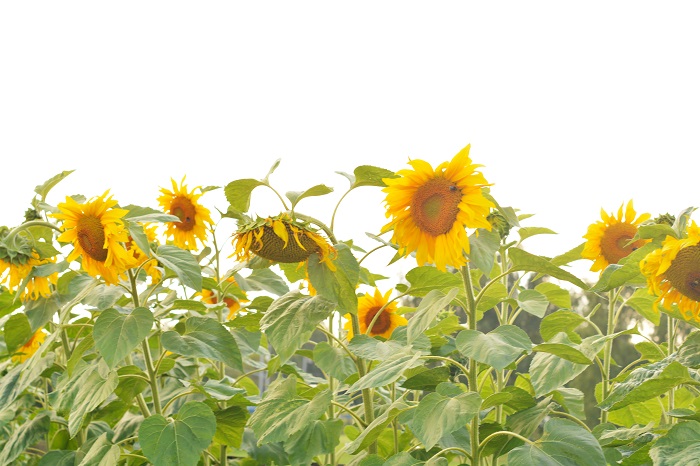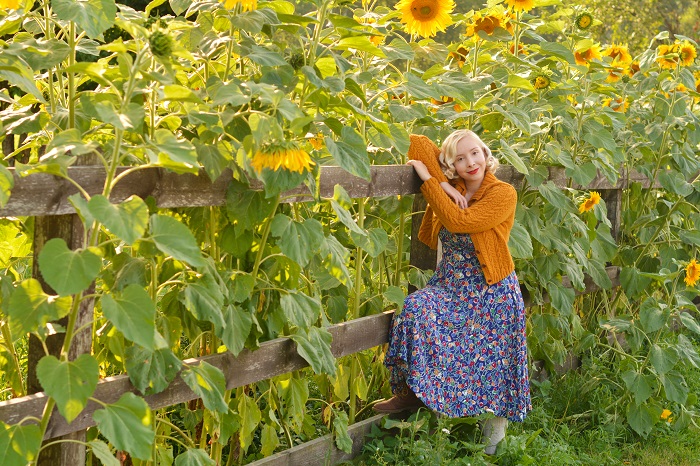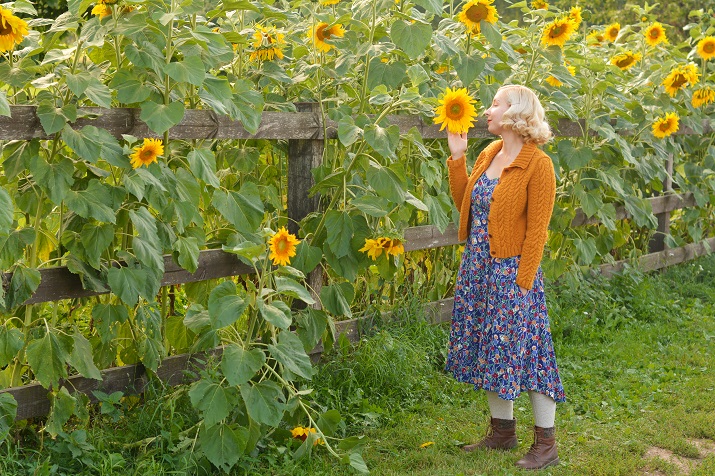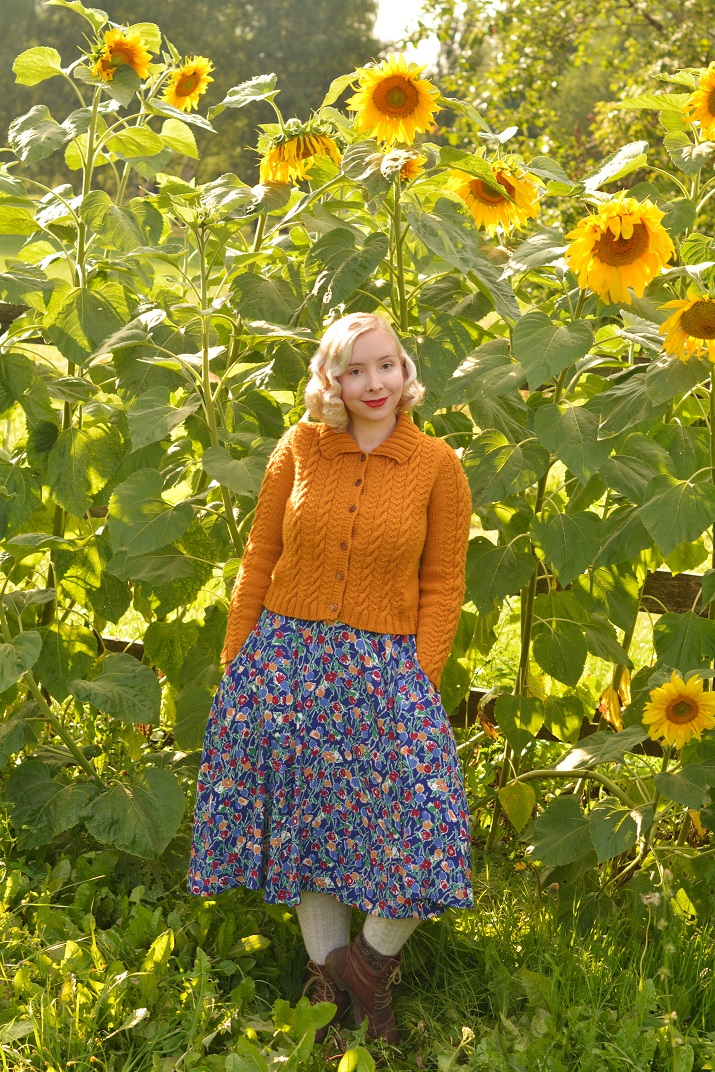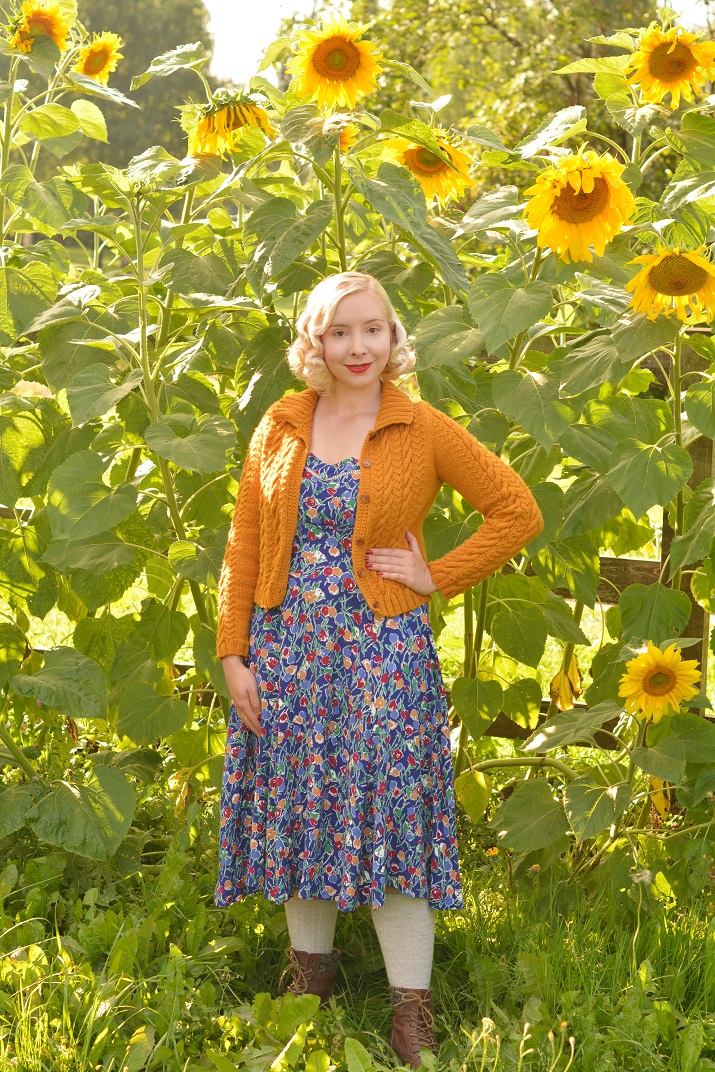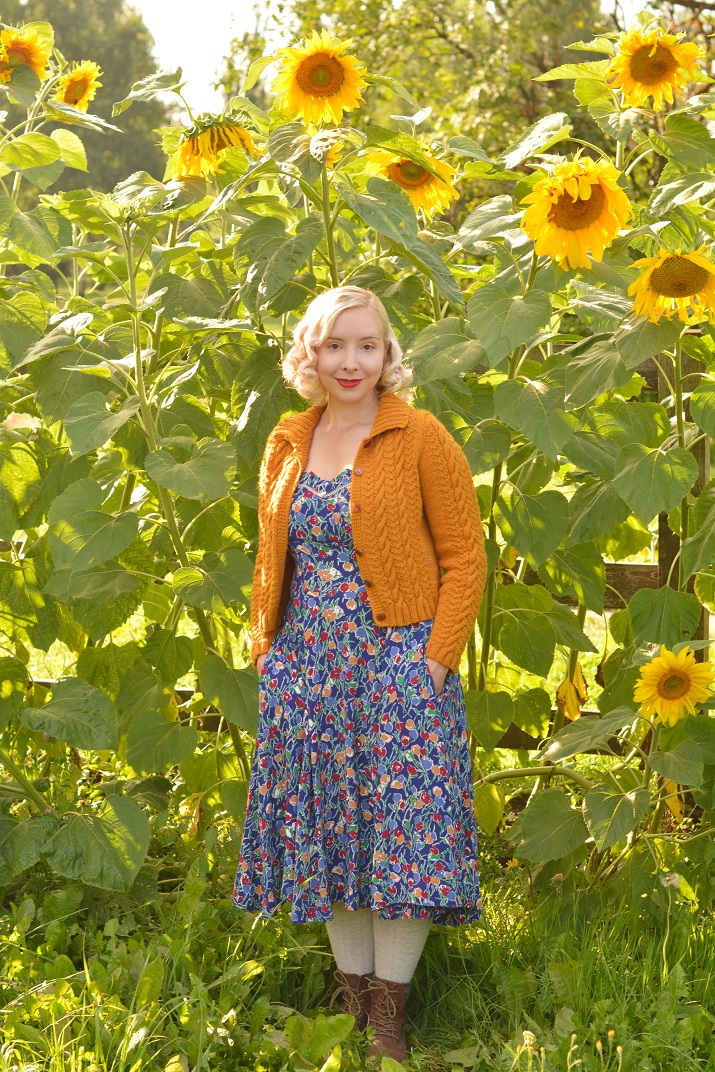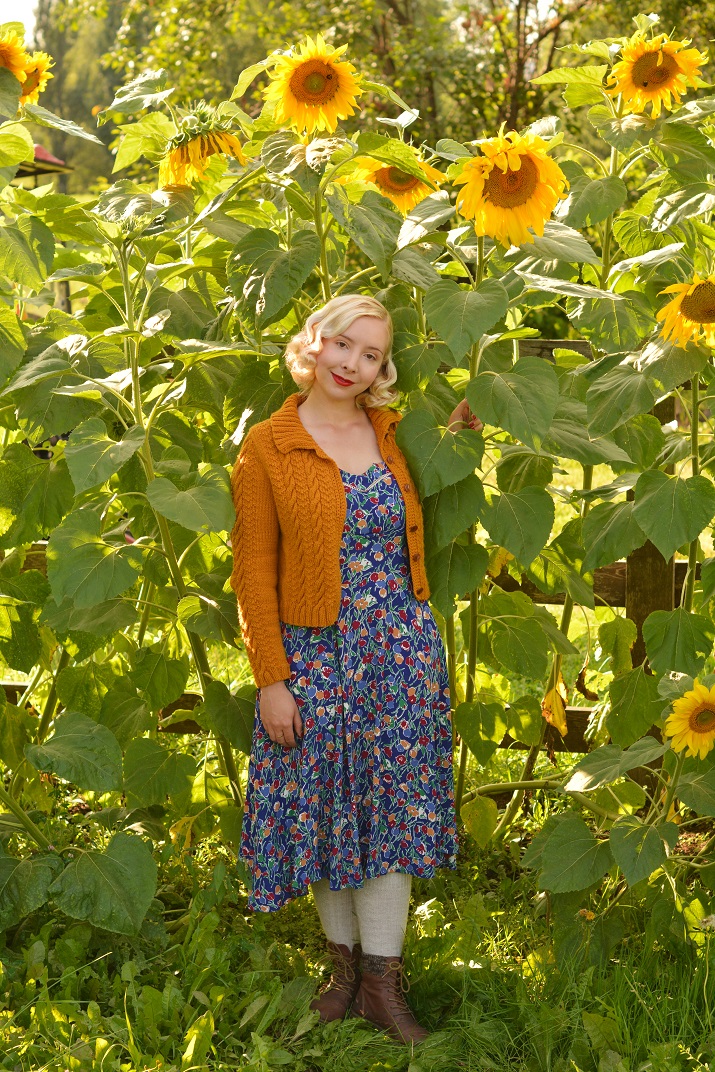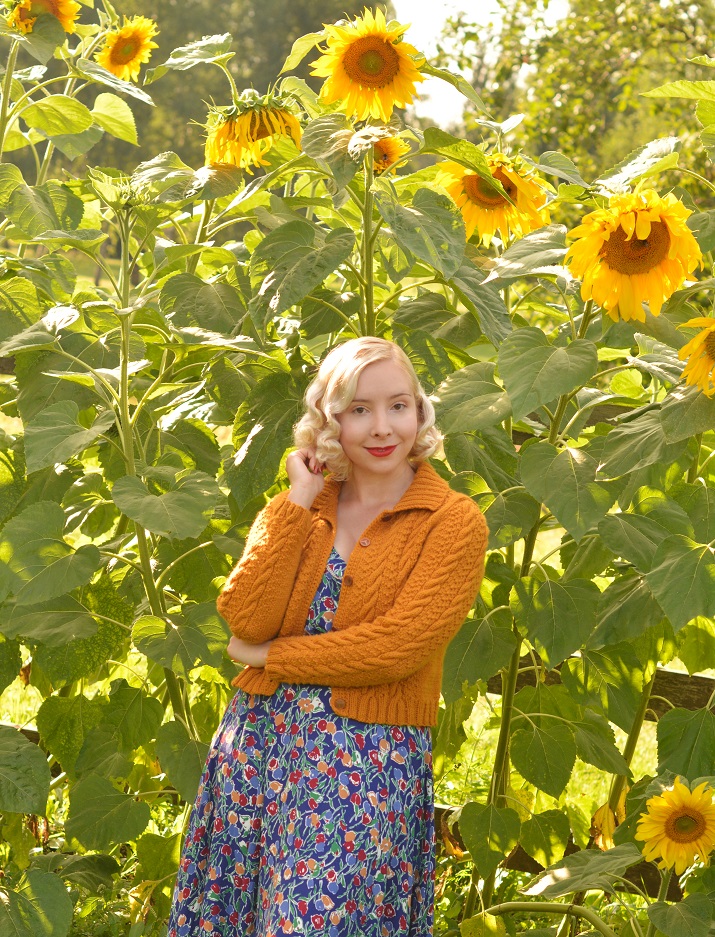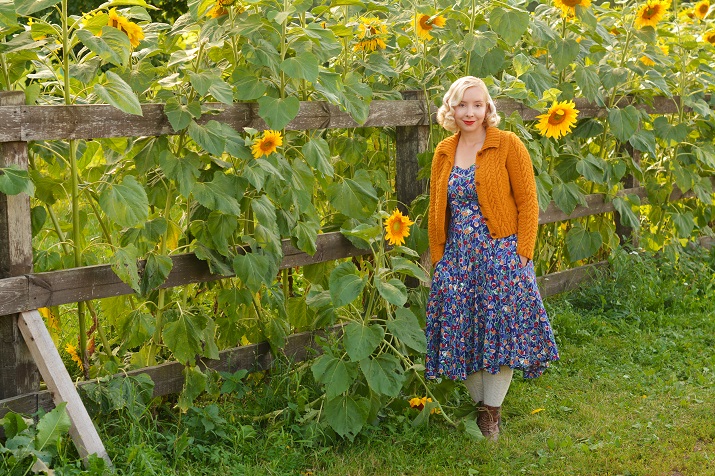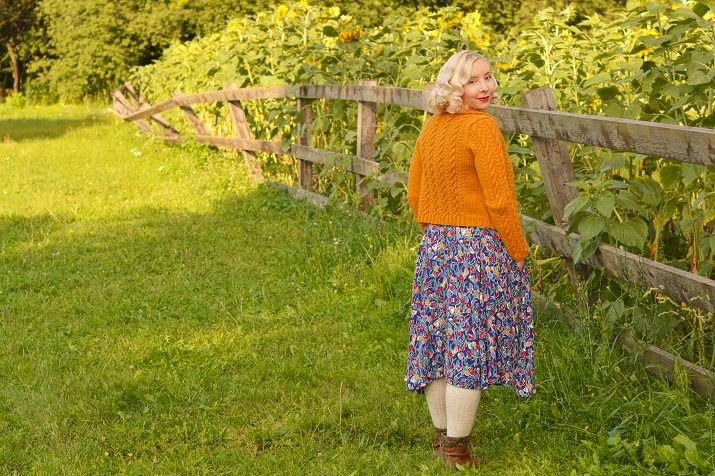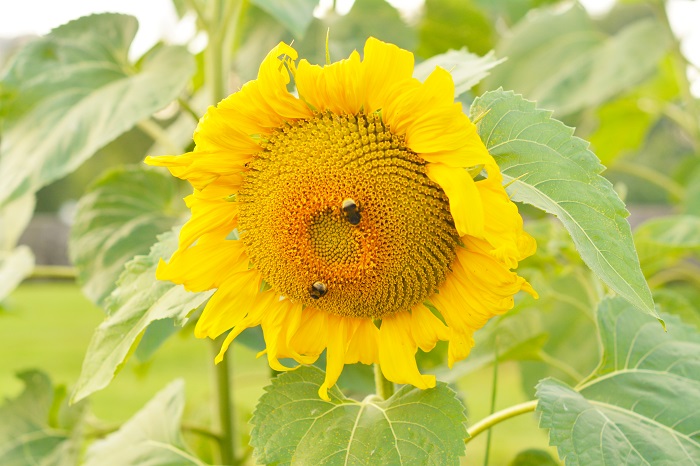 Summers last hurrah comes in the form of sunflowers. I view them as a peace offering for all of the hot days when I walked around looking like Pierrot each time I got off my half hour commute into the city on a non air conditioned train. I don't think it's possible not to love sunflowers, much as I don't love summer. They just look so funny and cheerful, I love how striking they look! The fact that they are always gigantic just adds to their appeal, walking around them I feel like I have been shrunk to miniature proportions just as Alice was. To give you an idea of how tall these are, I'm a fairly average 5'5″ and these towered over even my husband who is 6'6″ which is really saying something. Buzzing around these sunflowers were extra large bumble bees that were almost the length of my thumb, much bigger than the ones I managed to capture in the photos. But that's Russia for you, everything here is larger than life!
When we booked our trip to Russia one of my first priorities was to go about filling the gaps in my rather inadequate autumn wardrobe. As it turned out I owned nothing made of wool. Ironic because I was living in Australia, a major exporter of wool…even though we don't have much use for it ourselves, or at least where I live anyway. I've always wanted a chunky 1940s cardigan, ever since I saw the ones worn by Sienna Miller and Kiera Knightley with floral dresses in The Edge of Love. The whole aesthetic in that film is just fantastic and I've wanted to recreate some of the looks. This look is the closest I've come so far, as its taken me a long time to find the right cardigan which I decided to have custom made since I find knitting impossible. I know that it's something a lot of people find really relaxing and enjoyable even, but I have tried to learn a few times and could never quite get the hang of it. So I decided to leave it to the professionals!
Since most cardigans worn in the 40s were home made, I really wanted something that had that look rather than getting one from a department store. This is where I got extremely lucky and found out about Lindy Lou's who specialise in beautiful hand knitted 40s & 50s cardigans and jumpers. My friend Gabby got me onto them after I admired the beautiful jumper she had custom made and so I sent them a message asking if they could make me one of their 40s cardigans in a gorgeous shade of mustard.
Not only was the price extremely reasonable for a handmade piece that took many hours of work to create, it arrived just in time from the UK for me to take it on my trip. I was so happy with how my cardigan turned out, it was everything I ever wanted and the quality of the wool was beautiful, so warm and soft. The customer service was also fantastic and very accommodating of my time frame, keeping in mind that their knits are very much in demand and I needed mine to be ready by a specific date.
So if you're thinking about your A/W17 wardrobe and are on the hunt for authentic repro 40s cardigans and jumpers, I would recommend checking out Lindy Lou's when their shop re-opens on September 5th. It took around four weeks for my cardigan to be knitted so I advise getting in early so that you can be glamorous and warm all through the cooler months. To give you an idea of some of their other wonderful creations, here is a photo of Gabby wearing her fabulous puffed sleeved fair isle jumper…I am now thinking I need one of my own! And tell me, am I the only one that still hangs onto the 2008 film for outfit inspiration year after year?
Wearing:
1940s reproduction cardigan custom made by Lindy Lou's
Countryside Cutie dress courtesy of Emmy Design (currently on sale!)
H&M wool socks
Kmart boots