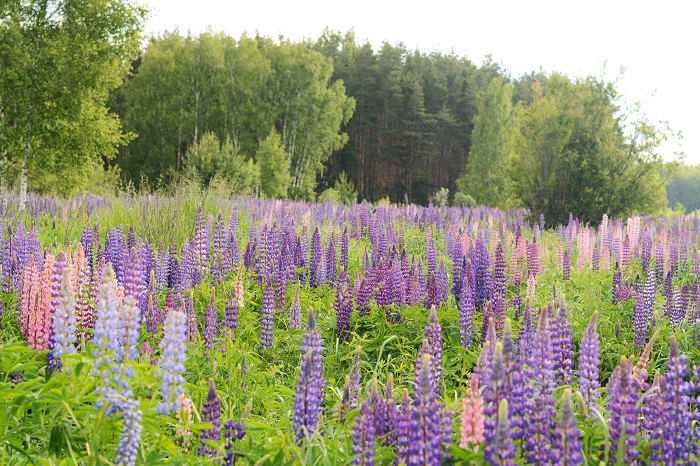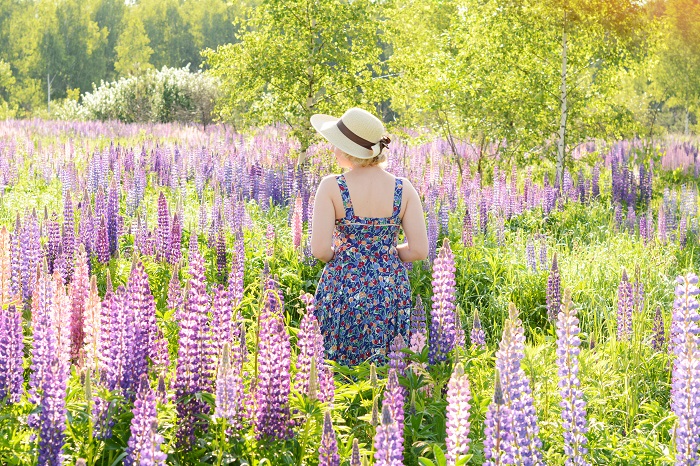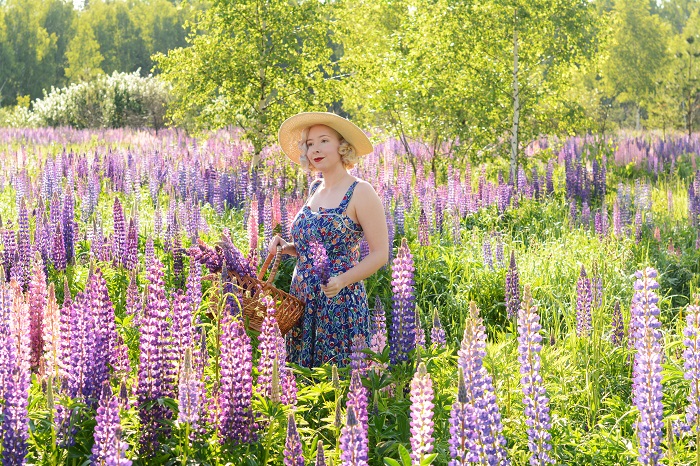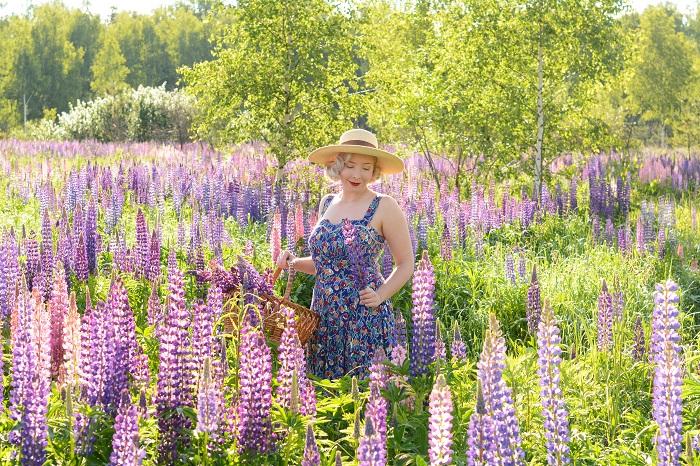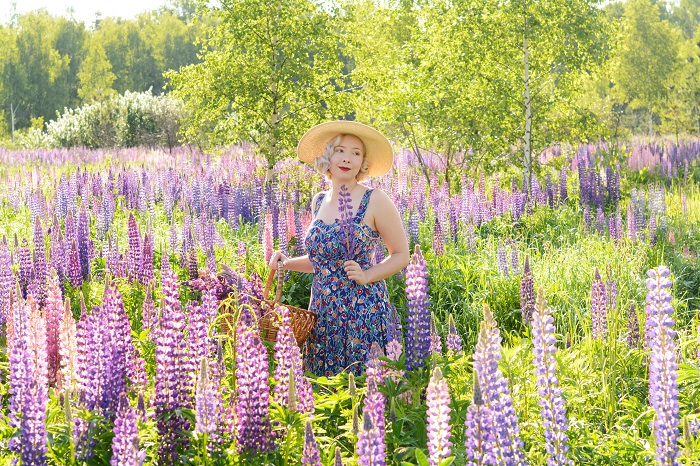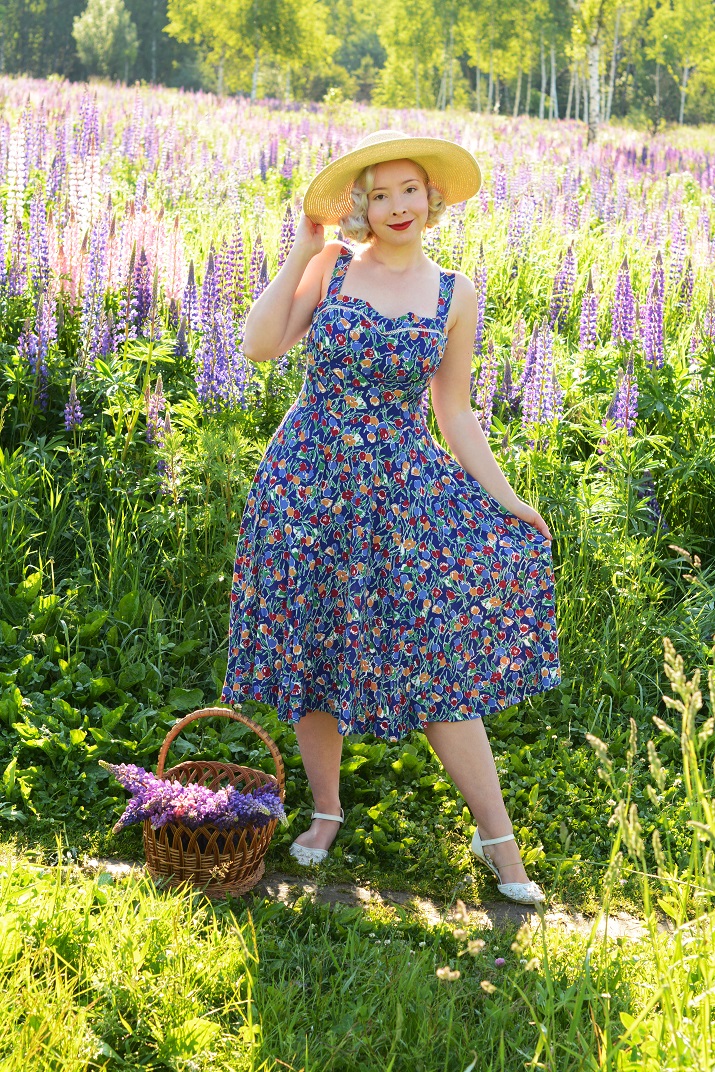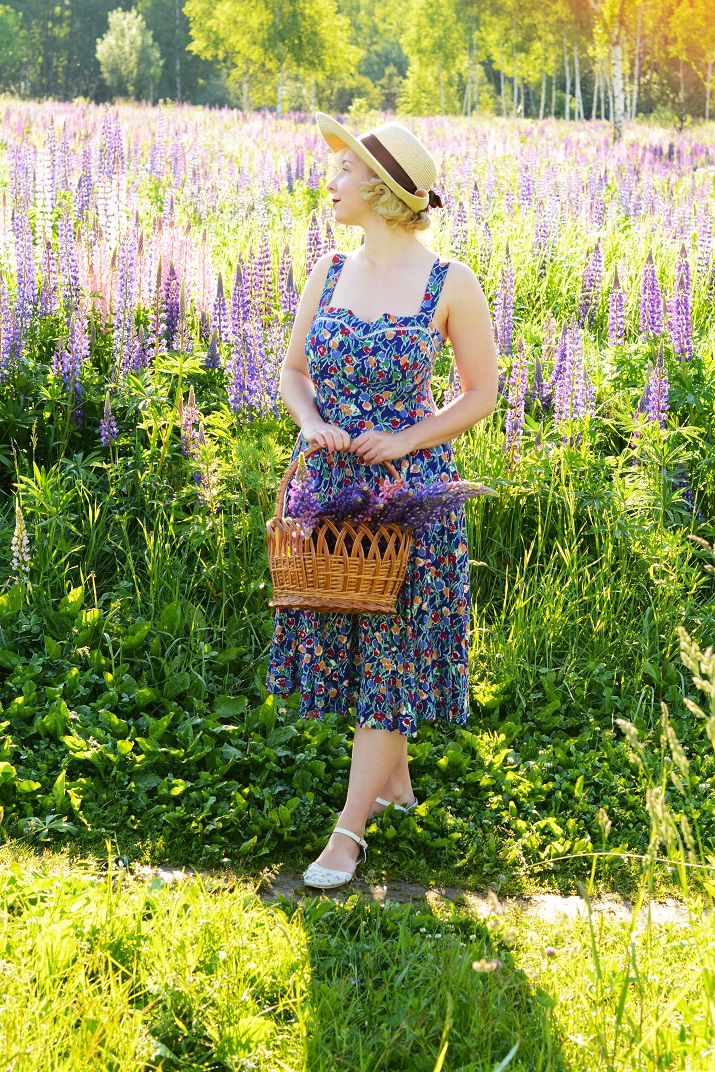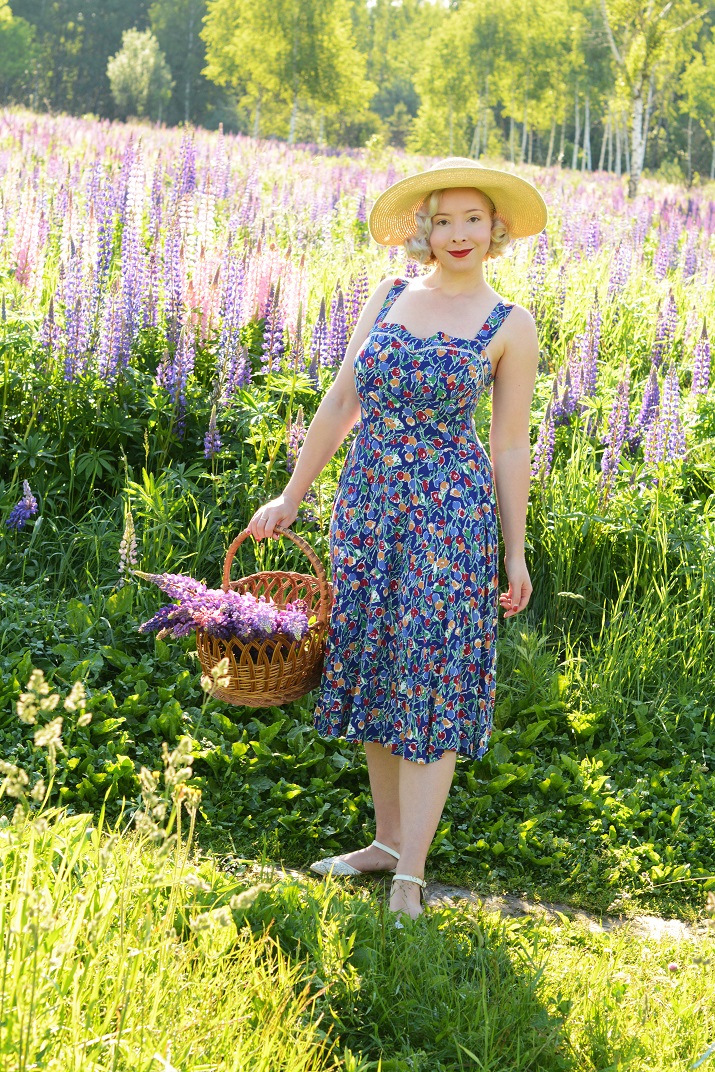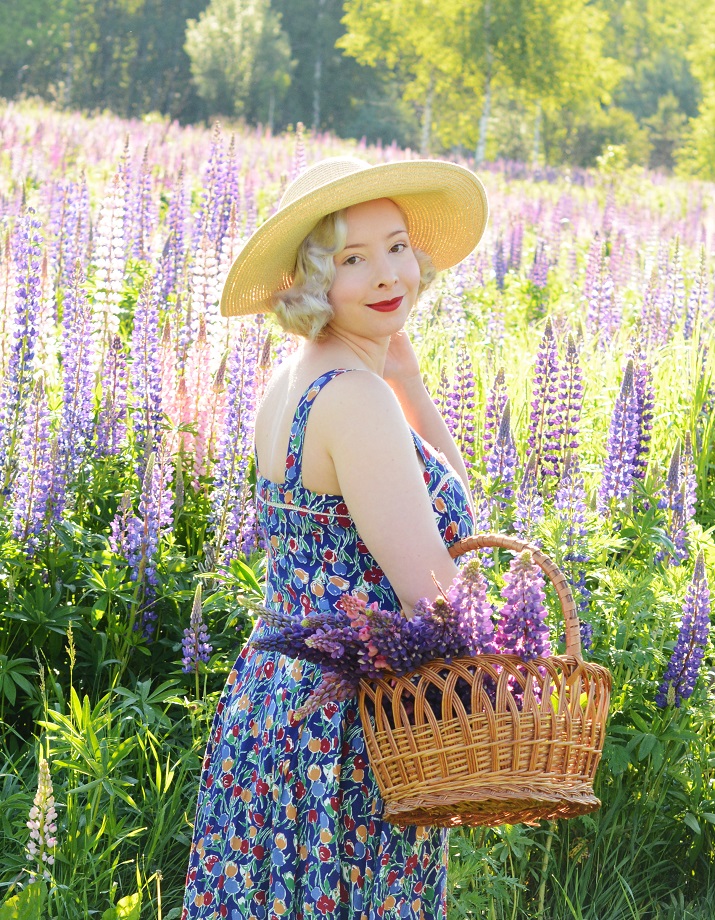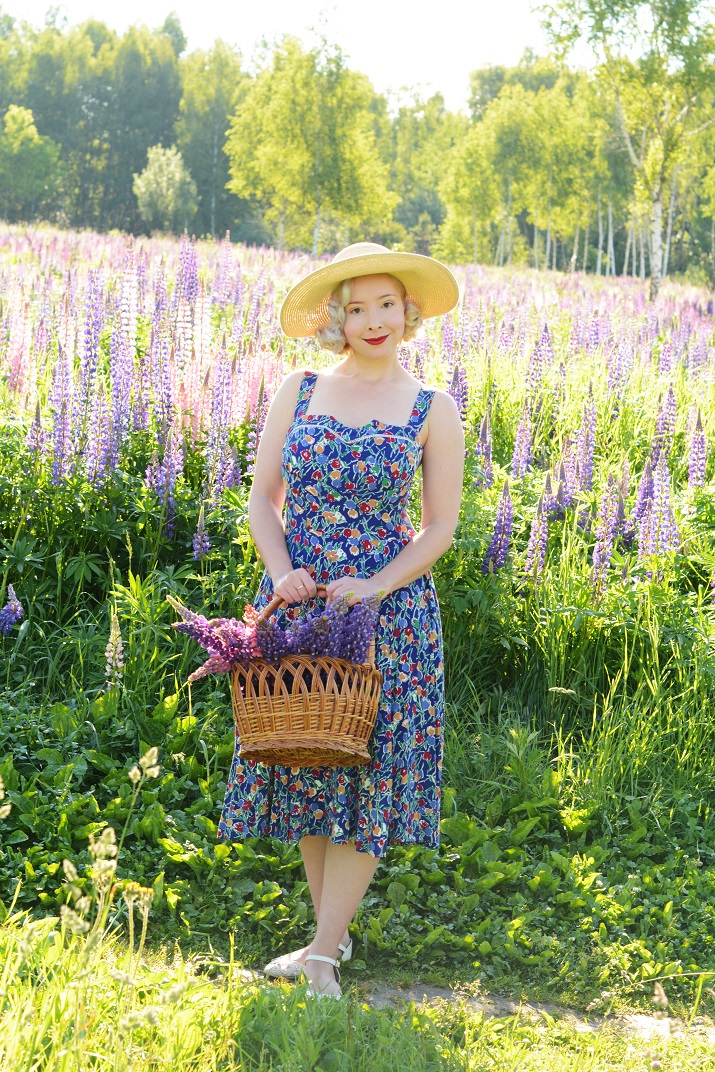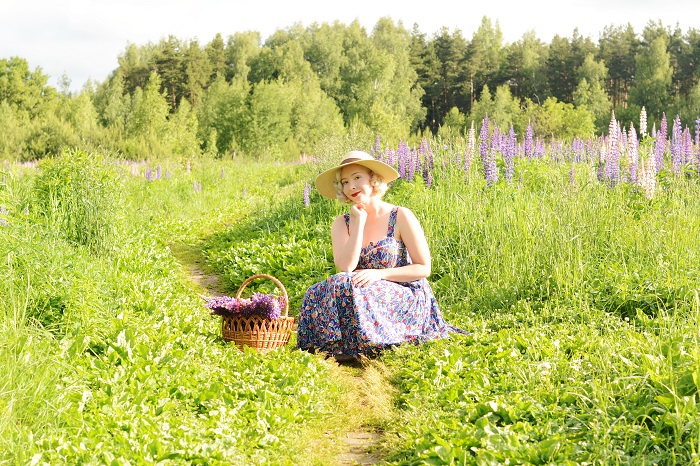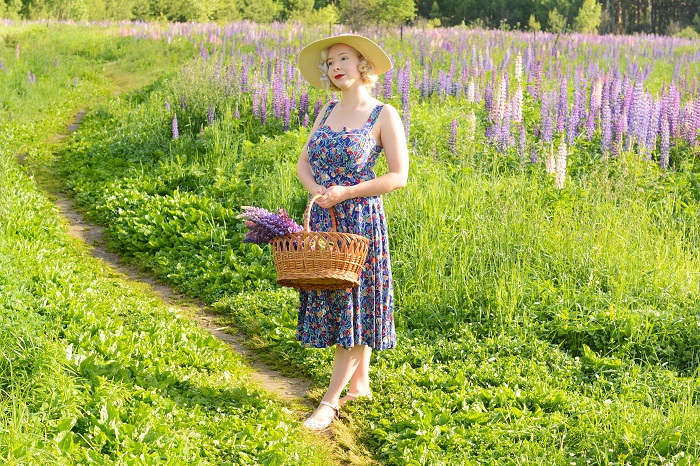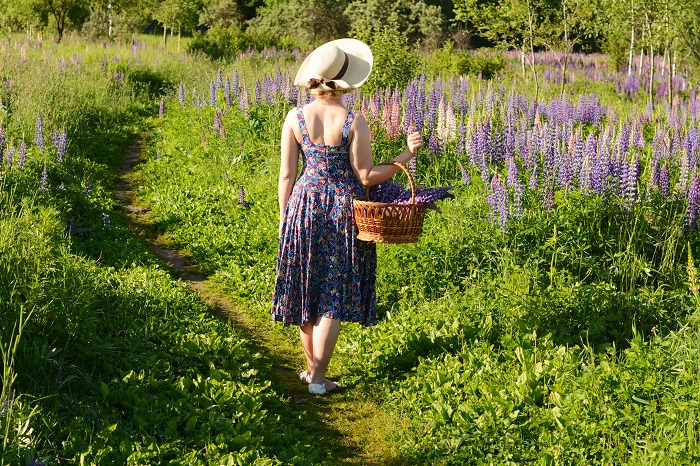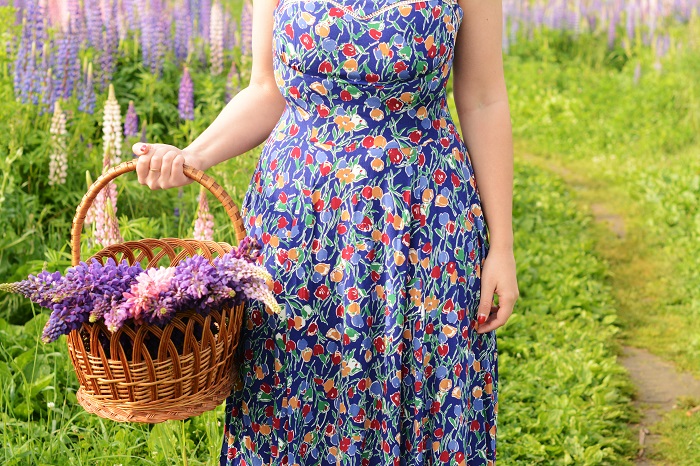 Heaven is a place on earth – I believe, and for me, it is this magnificent purple sea. On this midsummer morning I was really taken aback by the beauty here in Russia. I am so happy to be back! I am here for a good long while this time, and so when I was packing I had to think long and hard about what to bring with me; a nice summer dress was definitely an essential. One of the dresses I packed was the aptly named 'countryside cutie' dress by Swedish vintage repro brand Emmy Design. Inspired by photos of fashionable country girls in the 30s & 40s, this dress has the perfect rustic vibe with a relaxed fit and a long skirt for twirling around in summer fields.
Something that I really appreciate about this dress is how perfect it is for travelling! I arrived in Moscow on Monday and I still haven't had a chance to iron everything that I have brought with me – however this dress did not need any ironing at all as it is made from crepe and doesn't wrinkle at all. So this is definitely a dress to pack for a holiday – and it has pockets! Pockets! The clever folks at Emmy explain that the pockets are for putting your ice cream money in – how thoughtful is that? This is the best use of pockets in my opinion and something I will be taking advantage of a lot this summer…
I was in between sizes on the Emmy size chart and sized up to a 38 which turned out to be a great fit, as this dress is not meant to sit too tight and is meant to have a little extra room for movement and maximum comfort on a hot day. One thing to keep in mind when perusing the fabulous designs on the Emmy website is that the sizes are Scandinavian/German so it is important to read the size chart carefully. The countryside cutie dress also comes in wine tulip print and in green, and as well as pale blue stripes!
Wearing:
countryside cutie dress courtesy of Emmy Design
forever new – shoes
ebay hat
To celebrate Midsummer, Emmy Design currently have 40% off their S/S16 summer range so use to code emmysMidsummer to grab yourself a new frock!