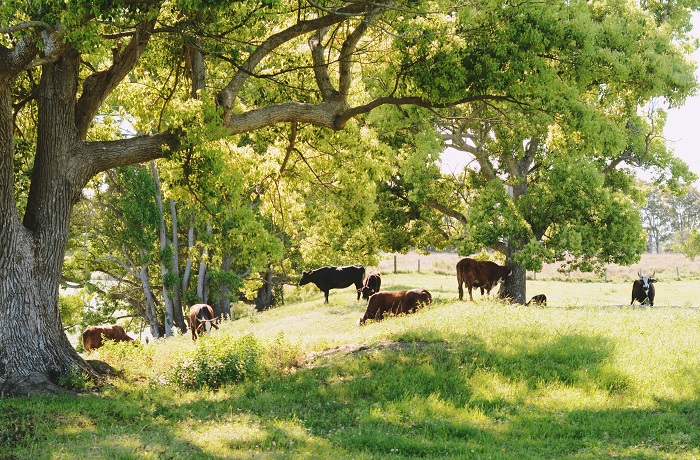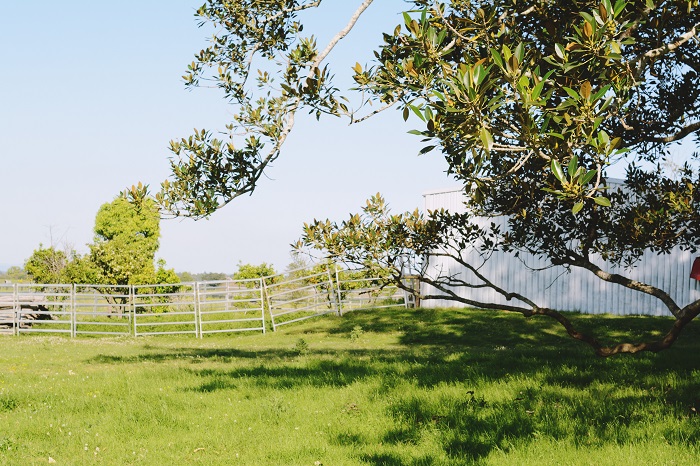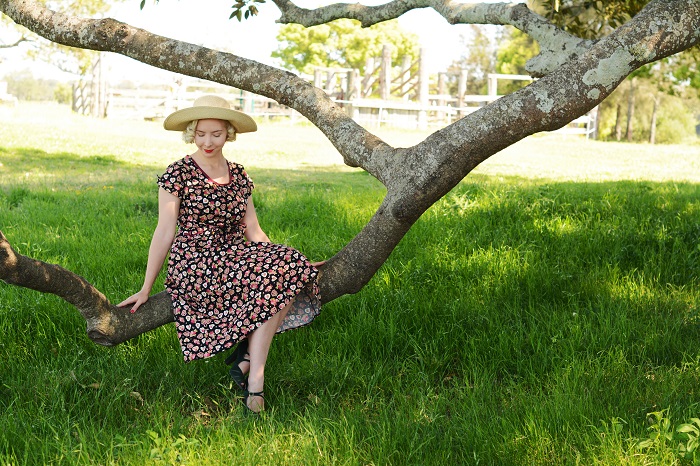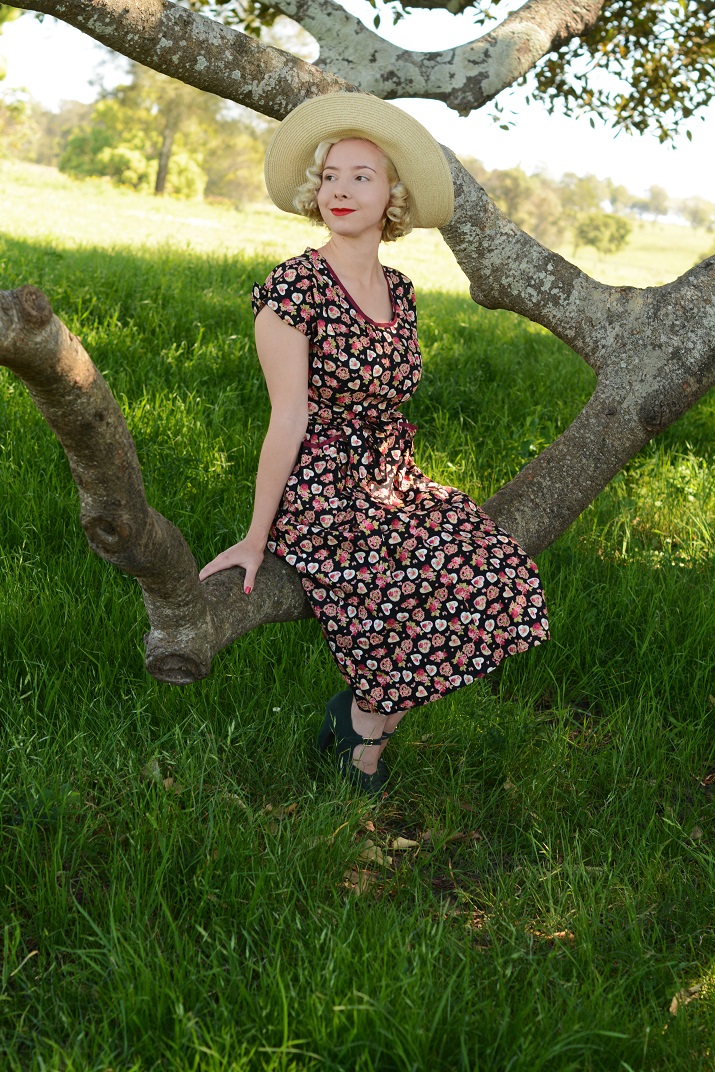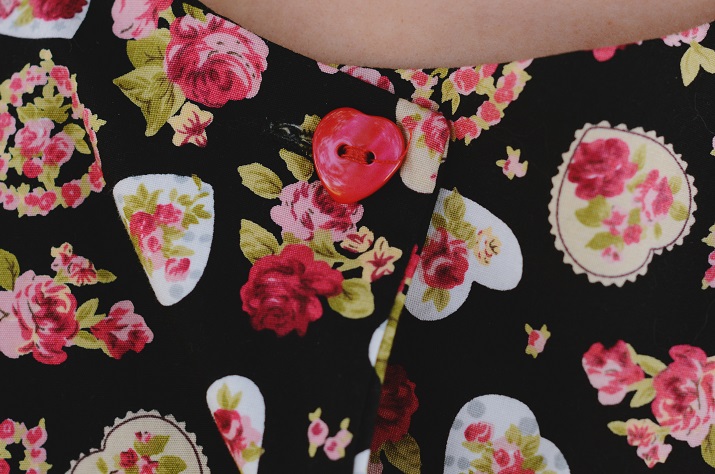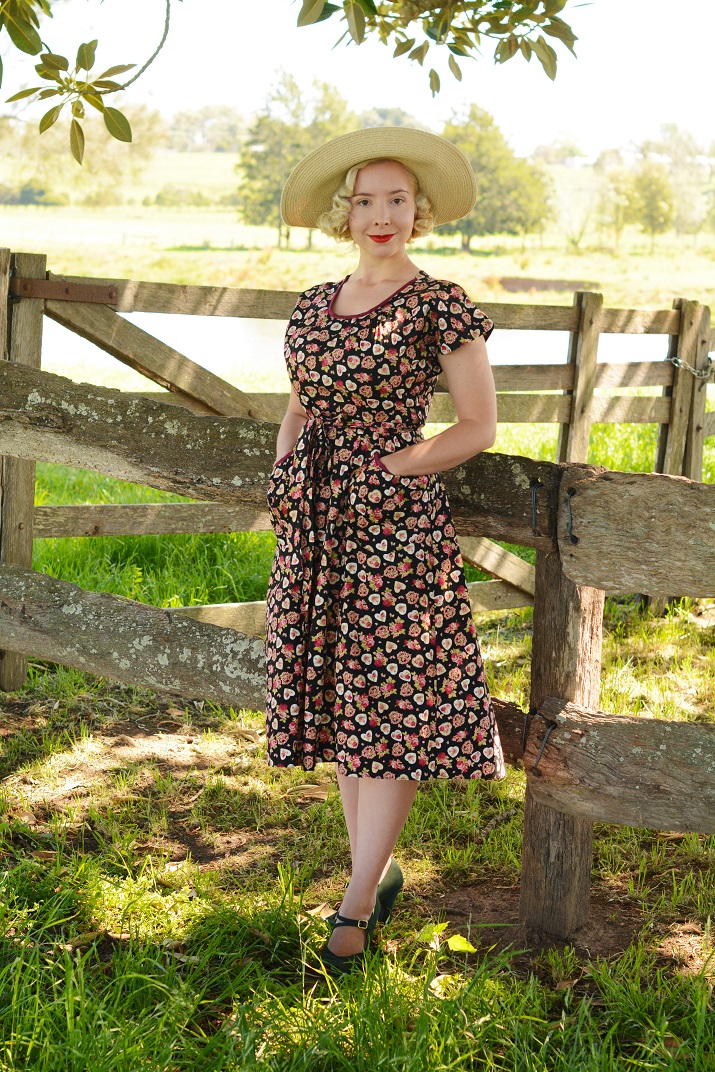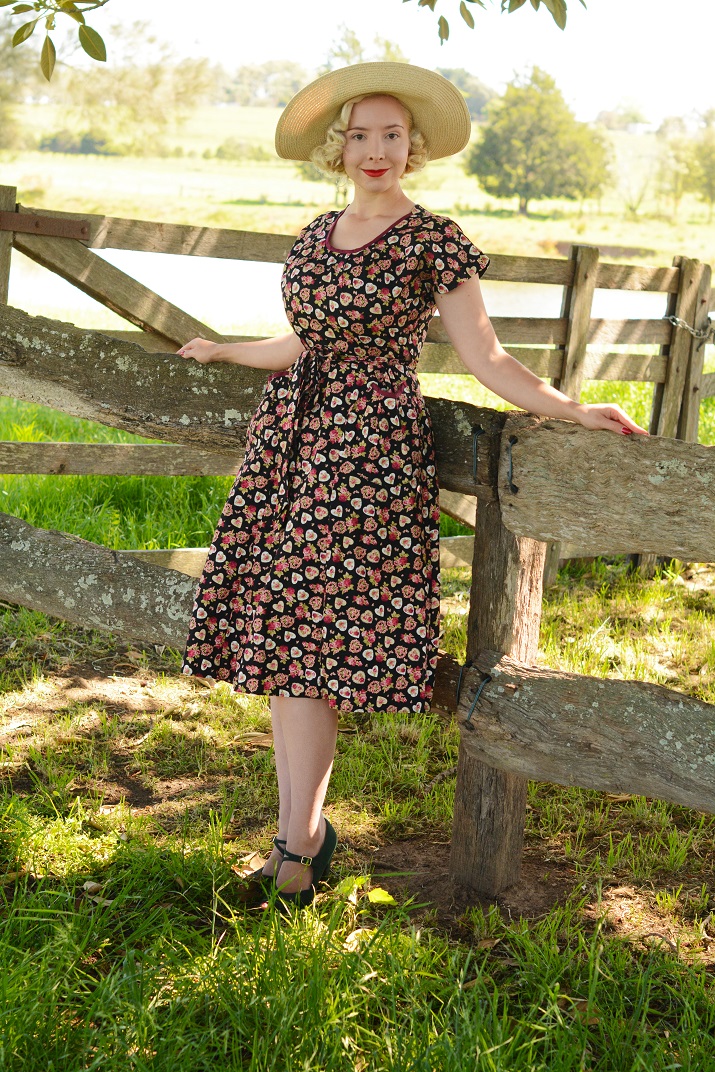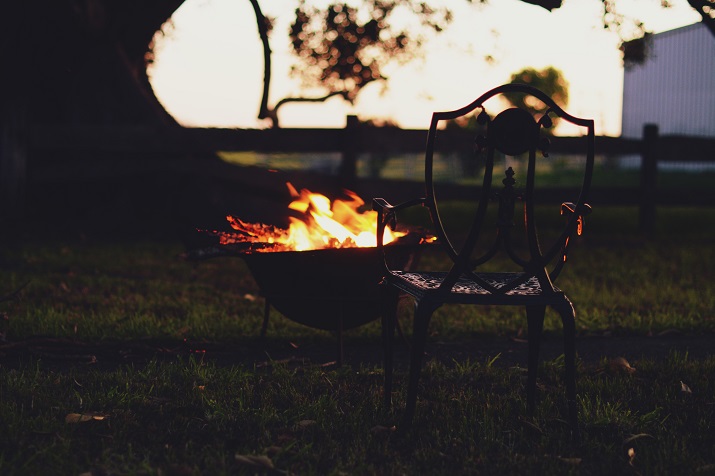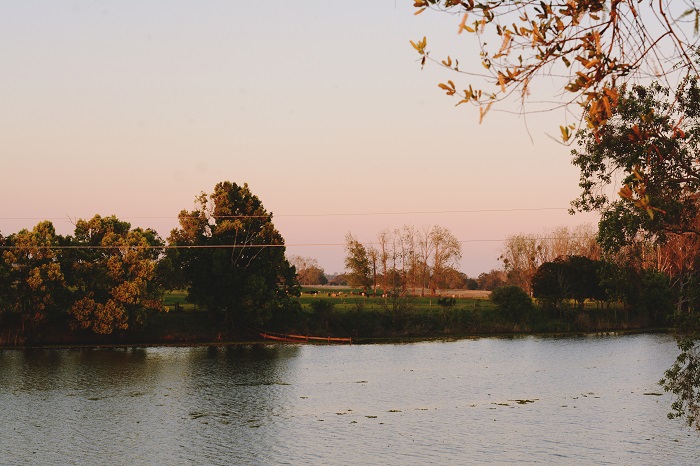 In the misty early mornings and sun dappled days the countryside is beautiful and idyllic. Nothing but the sound of birdsong and cicadas, gentle breezes and the smell of clover and orange blossoms blooming in the orchard. But as the sun begins to set and darkness encloses the landscape an eerie quietness sets in. And when you're miles away from your closest neighbors no one can hear you scream. A morbid thing to say, I know. But if you read on you will see just why I would say this…
This weekend we drove out into the country and stayed at the very same country house that hosted our wedding reception last year. It was our first wedding anniversary and with the lovely spring weather we've been having I thought it would make for the perfect holiday. For a long time I have been entertaining the idea of living in a sweet wooden cottage in the middle of a big paddock, with a cow, some chickens, and a vegetable garden complete with it's own scarecrow. I'd make my own jam and bake scones served with clotted cream courtesy of the cow. So you can see, this is something that I had given much thought!
If I lived in the country I would wear simple cotton 30s – 40s feed sack style dresses with big hats; my romanticized idea of countryside attire. The idea of this appealed to me so much that for the first few days I honestly did think that this could be in my future. Sitting on the porch with a book in my lap, the cows in front of me and the river at my side, I thought; not bad. Not bad at all. I could get used to this. The weekend was spent calling in on family members, hosting a wine and cheese night, with most evenings spent by the fire. Absolute bliss, I wondered how I could ever go back to city life.
Having spent the previous nights entertaining guests, our last night at the house came and we settled in for the night to read, and in my case; start going through blog photos. At this point I was no longer concerned about the silence or the darkness, in fact I found it cosy and welcoming. And then all of a sudden the silence was broken with the sound of a loud bump and rustling outside the back door. With the large fence around the house to keep animals away, we knew that it was not an animal. This was followed by a series of more suspicious sounds, and Hugh and I looking at each other in abject horror.
There was no phone reception, no street lights, and the biggest issue being the fact that there were no weapons. Firearms are near impossible to get a hold of in Australia for personal use. Having considered the fact that no one was going to hear our screams and come to our rescue, we agreed to pack up right there and then. I am still in awe of how quickly we managed to tidy up the house and pack our belongings, not an easy task considering we still hadn't cleaned up after having had guests the night before. Exiting the house had to be planned with military precision. The car was parked in the pitch black paddock and our only source of light was from our phones.
The run to the car was orchestrated in two trips in the pitch black, and by some miracle we managed not to leave anything behind. It was at this point that I saw the glow of a flashlight near the barn. Our next obstacle came with actually getting off the damn property. It was a moonless night and we frantically drove around in circles trying to find the gate to get out. This then required me jumping out of the car to open and close the gate. But finally we were out of there and getting the hell away as fast as we could legally go on a country road with no lights.
After we had made it a few miles down the road Hugh finally confided in me the reason he did not hesitate to leave. Minutes before we heard the noises, Hugh was in the kitchen making tea. Out of the darkness near the door a voice said 'moo'. A human voice, the sound someone makes trying to imitate a cow. The voice then said 'moo' again. I am so grateful that it wasn't me who had been the one to experience this, and that Hugh had the sense not to tell me about it until we were far away. I know for certain had I known this I would have had a complete break down and not been able to pack our stuff at marathon speed.
A few days earlier when I was taking a relaxed stroll around the paddocks I had heard movement  in the barn next to the house, but ignored it and chalked it up to be the wind. I wonder now if there had been someone squatting in the barn the whole time…We ended up driving all through the night without stopping and arrived back at our house at midnight. As I was falling asleep I told Hugh that I never want to leave the suburbs and would even consider eventually buying an apartment in the city so that we would never be so isolated again.
Wearing:
Heyday – Dress
Bait – Shoes
hat via ebay