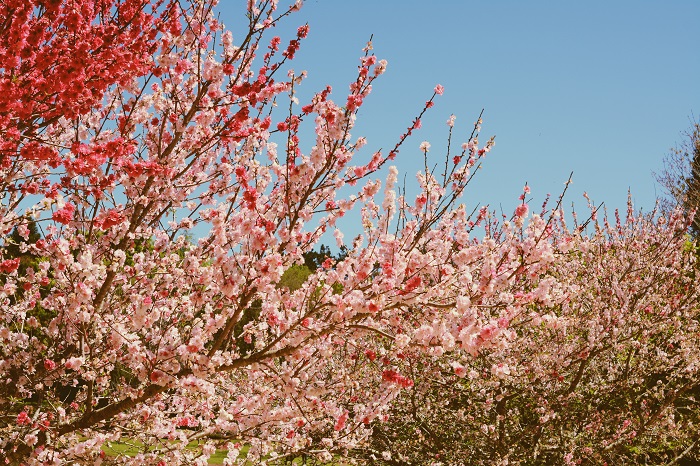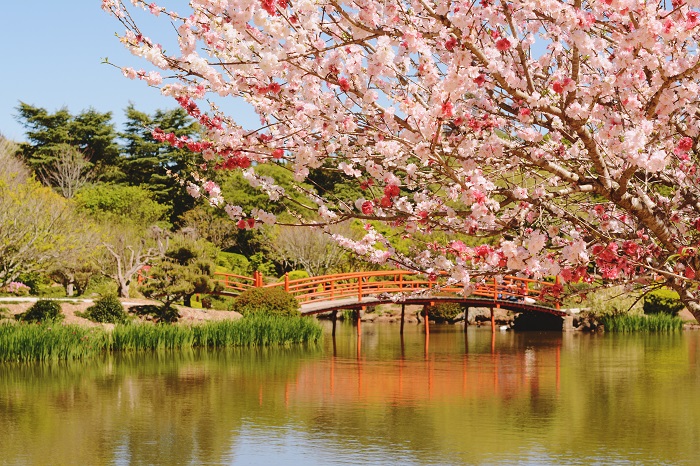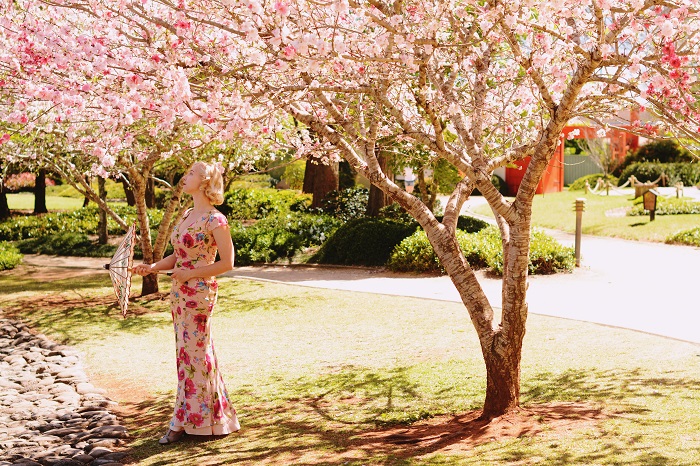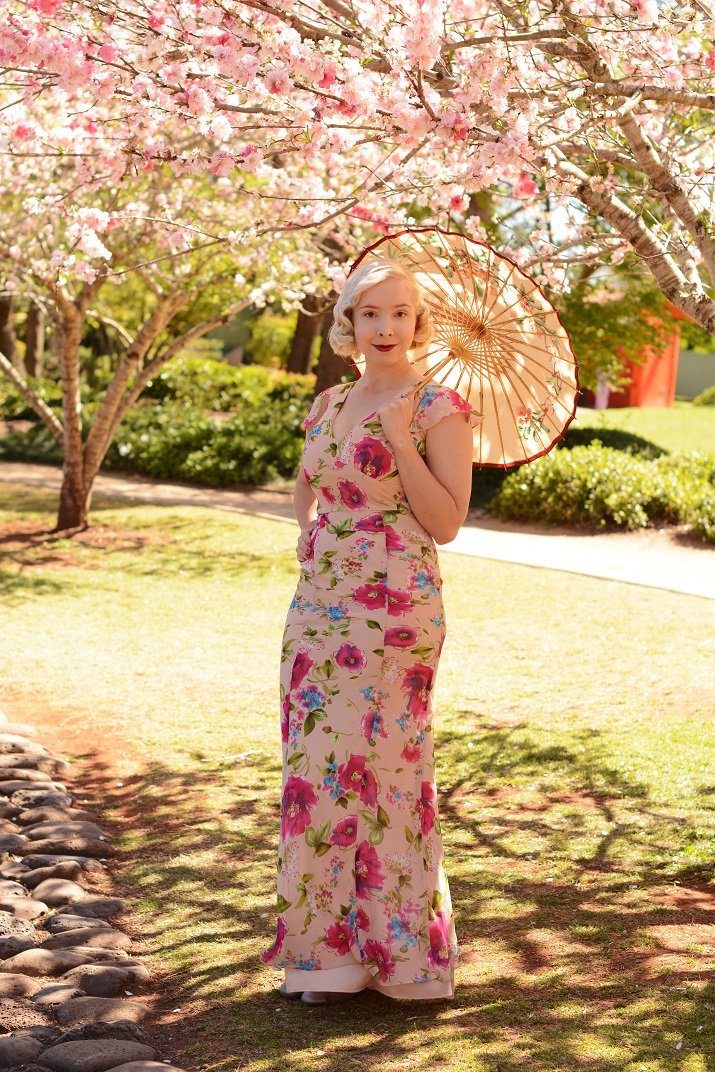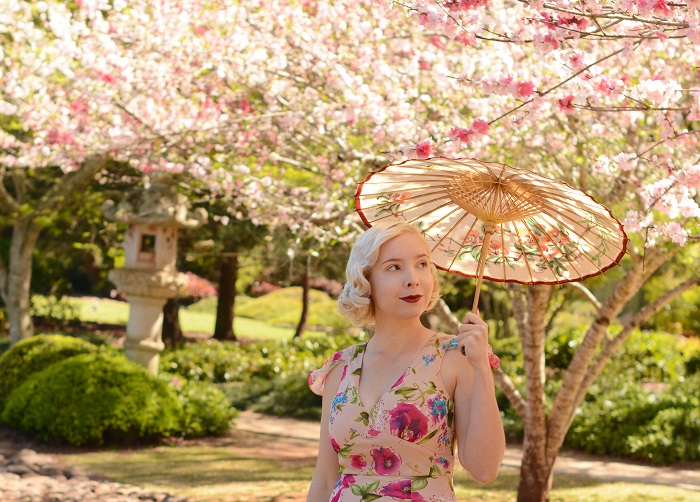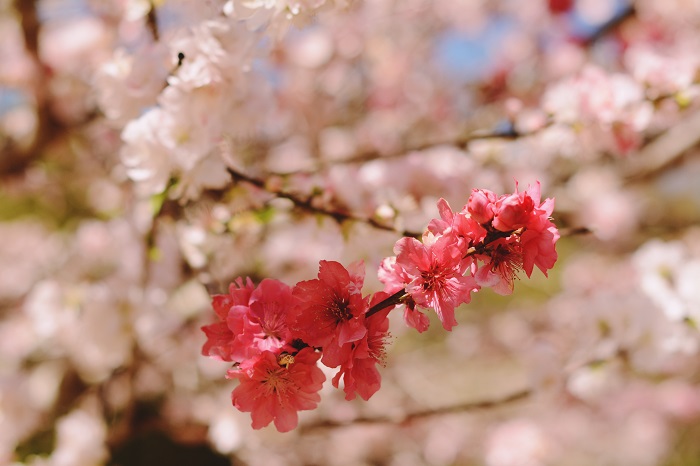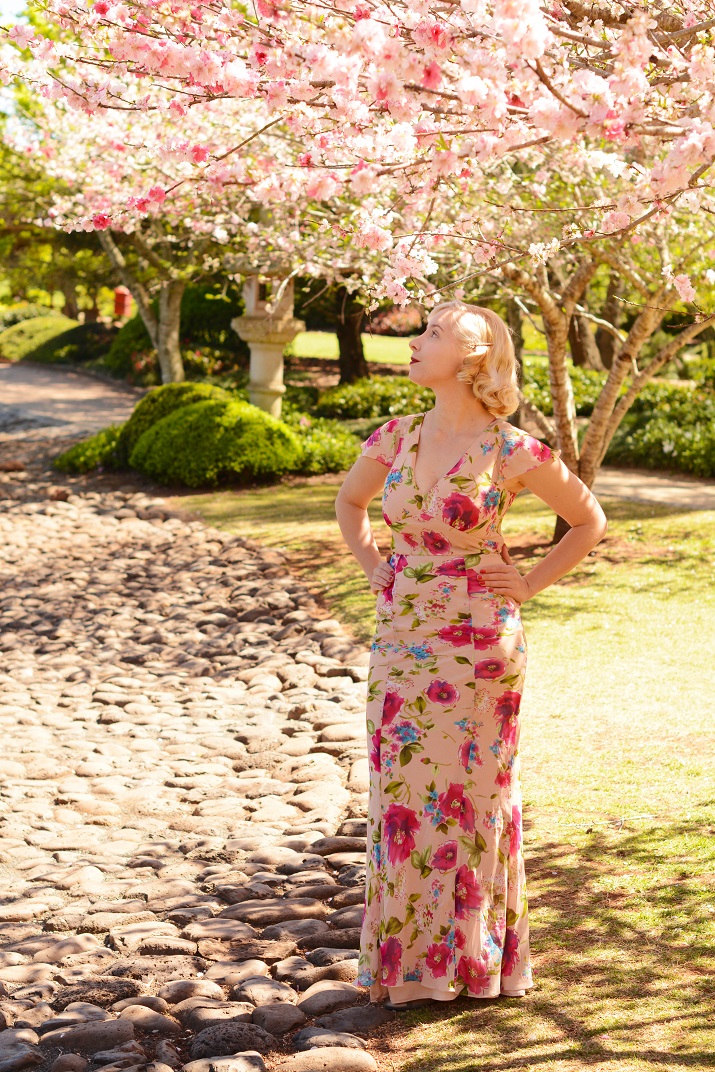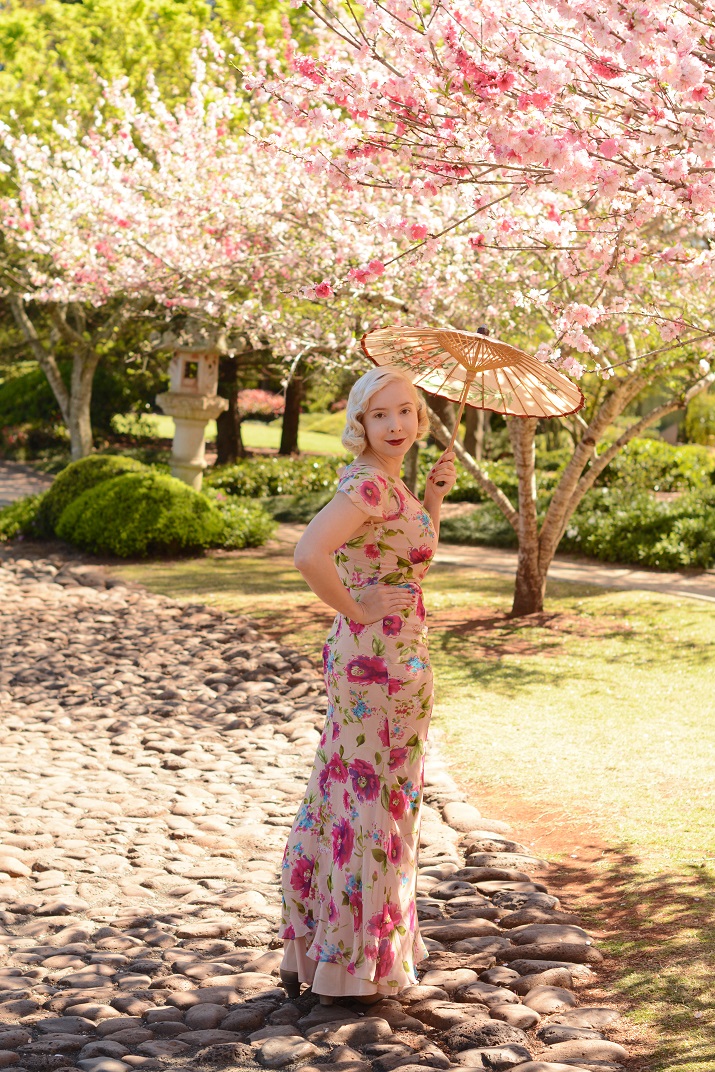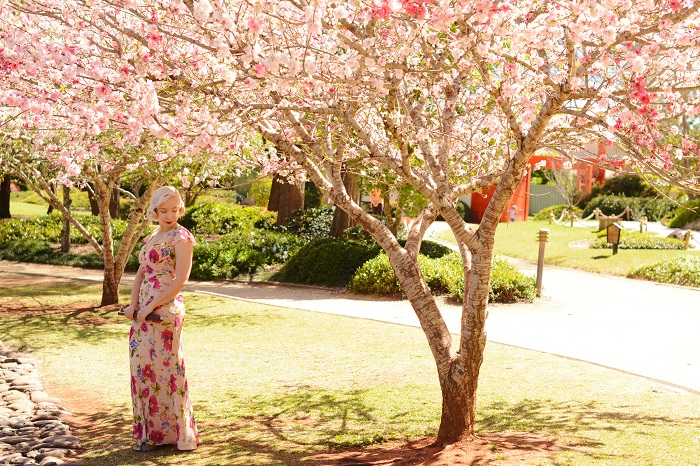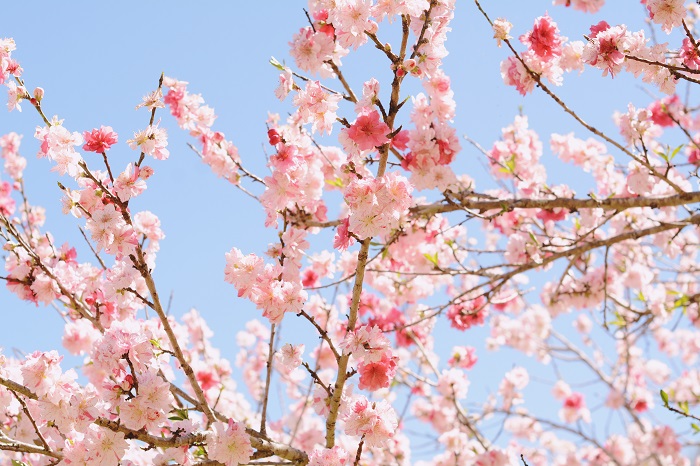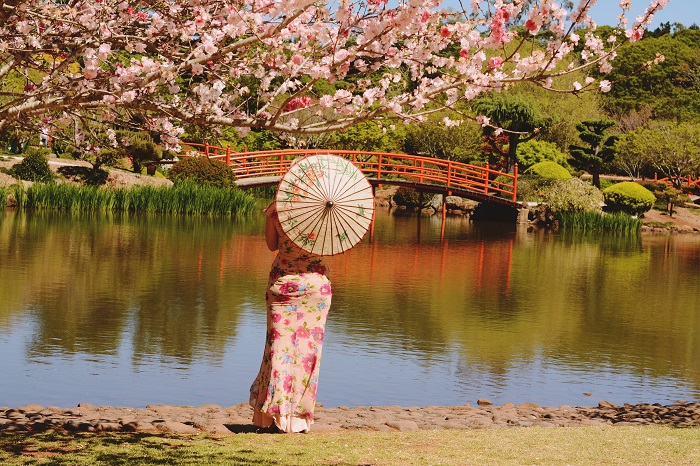 All my life, I have wanted to go to Japan and view the cherry blossoms. Unfortunately when I did have the opportunity to see Japan, I was there in the middle of summer, well past blossom time. For the time being there are no trips to Japan on the horizon for me, so I freaked out a little when I was tipped off by a friend that there were real cherry blossoms in flower only an hours drive away. Of course I had to go and see for myself, and while it wasn't quite as spectacular as I imagine Kyoto would be in the spring, it was wonderful to be able to see the beautiful pink flowers. Also way less effort than getting on a plane, and easier on the purse strings too!
For the occasion I decided to debut this reproduction 1930s style chiffon maxi that had been hanging in my wardrobe since last December. I had been saving the dress for a special occasion and today seemed like the perfect outing for it. However, alternatively I could have gone out dressed as Mickey Mouse and it would likely have resulted in the same reaction that I got from the general public. For me, there are few things more frustrating than people indiscreetly taking unsolicited photos without my consent. It only gets worse however when they realize that I am aware of their actions and sheepishly ask for permission…having already taken several photos. I'm certain that I speak for many others like me when I say that this behavior objectifying and dehumanizing. My answer is always no, as it's a little creepy to pop up in someones holiday snaps, right?
But in other news, I am trying to concentrate on getting my hair a nice silvery white! Or at least as close as I can get to what without wrecking my hair entirely. My problem is that I don't have much patience for sitting around with purple goop in my hair, but it's time I showed more commitment! I recently was relieved to learn that many ladies in the 30s did in fact resort to wearing wigs in order to have the ideal coiffure. Some of these wigs were even made out of metal, and others had their hair set and lacquered silver by a hairdresser. I honestly kind of love the idea of that look, and if I do manage to find silver hair spray that doesn't have glitter I will be giving it a go!
Wearing:
Unique Vintage – Dress
Georgette Shoes by Hotter – courtesy of Hotter
vintage 1930s/40s parasol