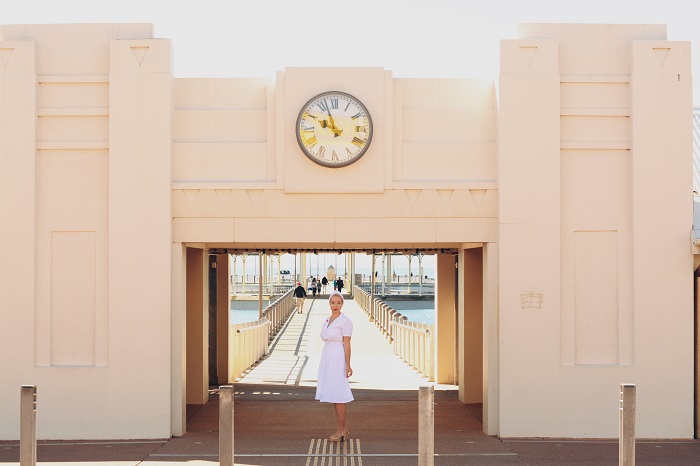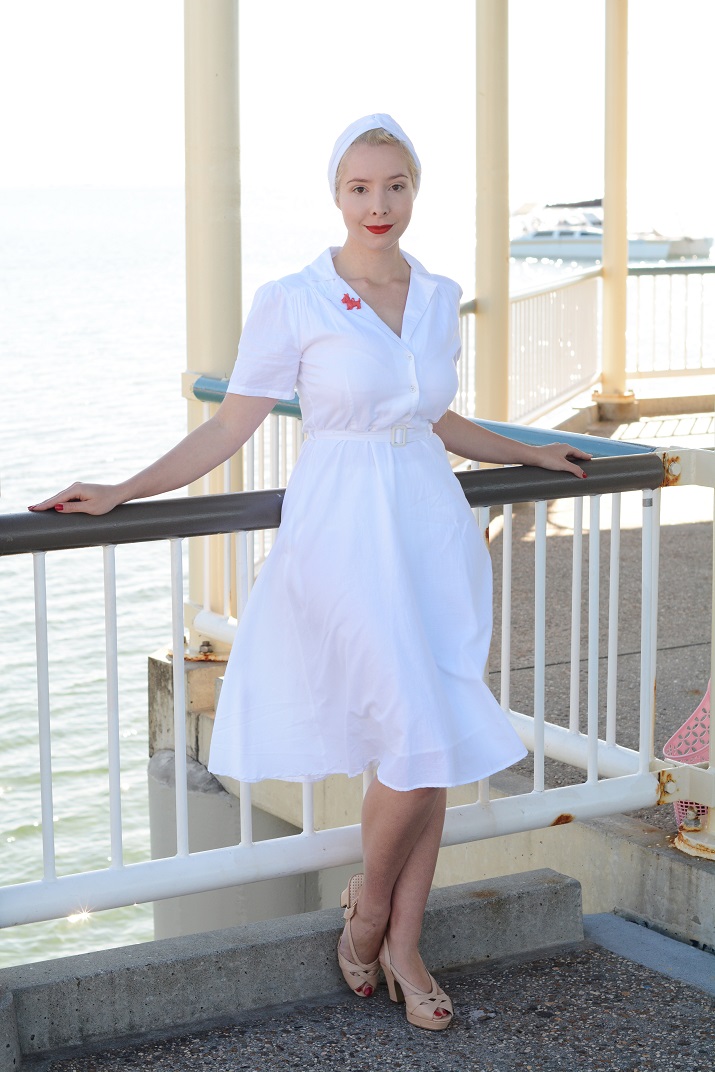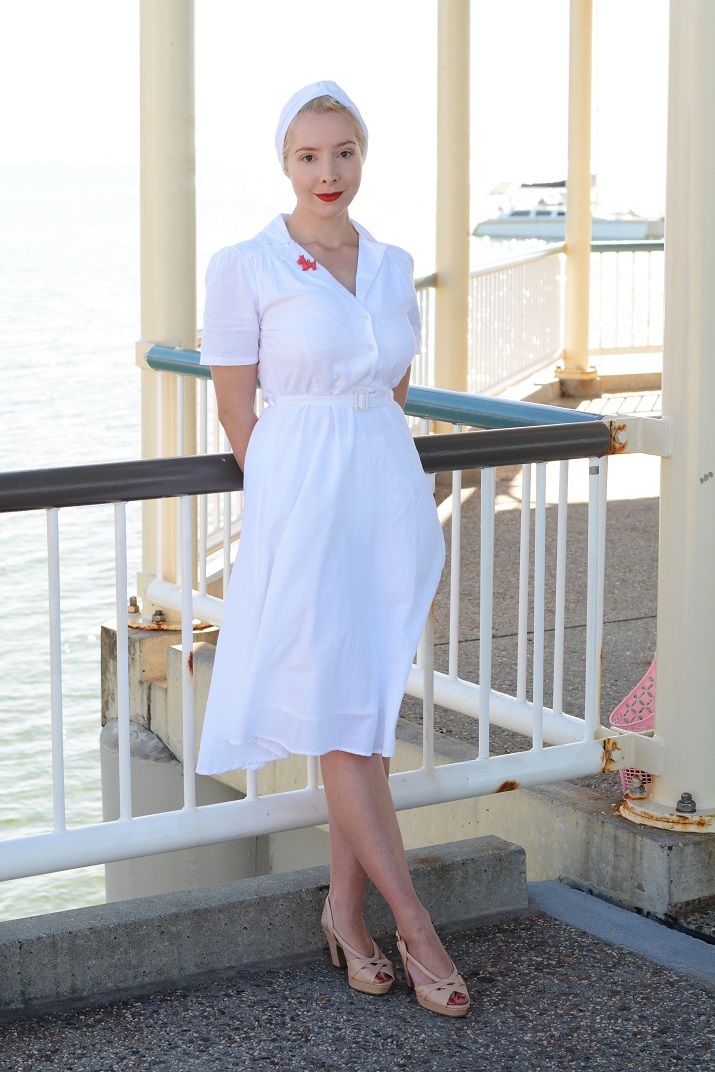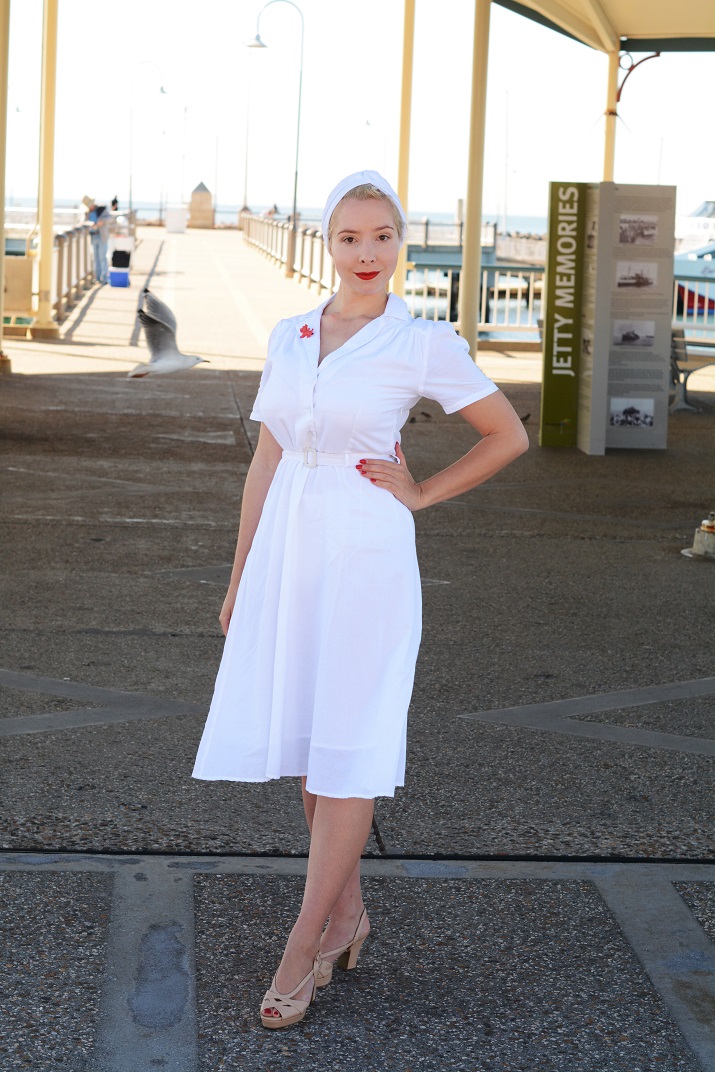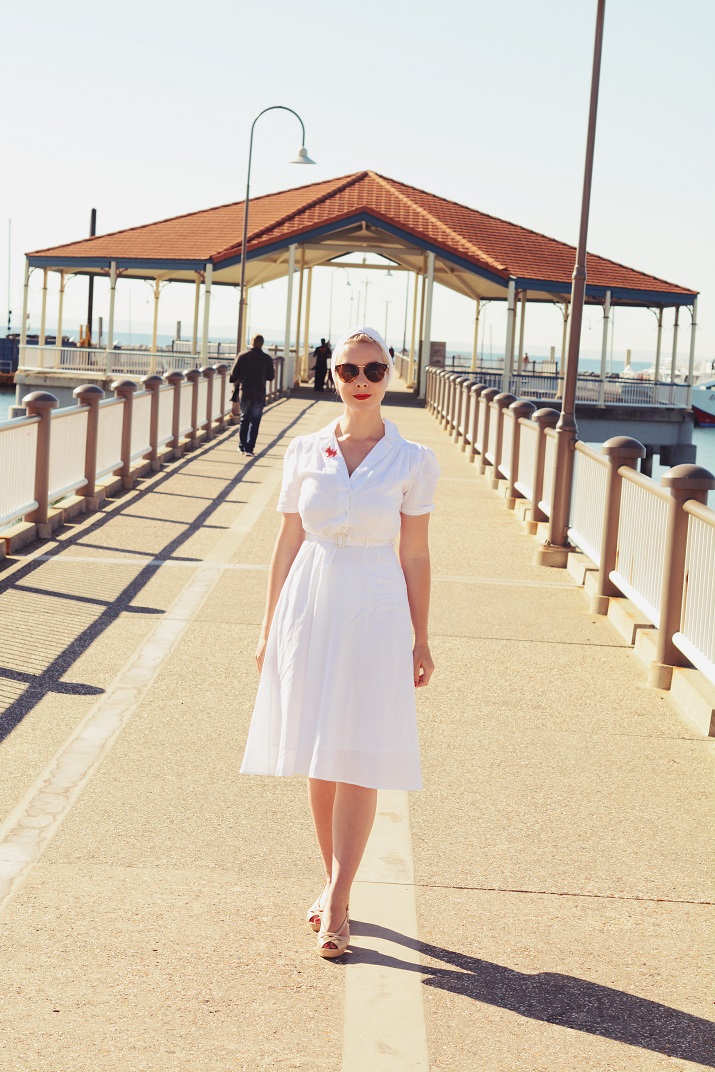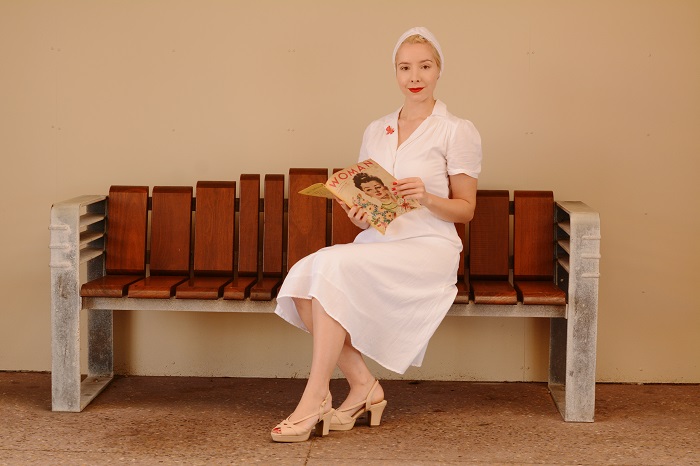 Many years ago, in my life before vintage, I watched a film I'm sure many of you are familiar with; The Postman Always Rings Twice. I only saw the film because it was required for my film studies course which focused on the noir genre and to be honest I can only barely recall the story due to being completely taken and mesmerized by Lana Turner and her outfits.
The wardrobe worn by Lana's character in the film consists almost completely of white to symbolise her characters purity and innocence only to change to black after she aides the murder of her husband. One of the trademarks of Lana's beautiful wardrobe in the movie was the addition of a simple white head wrap to many of the outfits.
Todays outfit is a homage to this outfit worn by Lana Turner in the film, featuring the Lisa dress in white by The Seamstress of Bloomsbury. In the eternal search for wearable vintage many look to vintage reproduction to fill the gaps in their wardrobe. The Seamstress of Bloomsbury specialise in creating authentic 1940s designs and are the closest that I have seen vintage reproduction come to creating 1940s pieces that look and feel vintage.
The Lisa dress dress is based on the classic 1940s shirtwaist dress and if you are to examine Lisa together with this dress worn by Lana you can instantly see the attention to detail that has gone into authenticity! From the cut, the buttons, and the pique style cotton that the dress is made of it is easy to see how this dress could be mistaken for a vintage piece – a true testament to the craftsmanship that goes into all of The Seamstress of Bloomsbury's creations.
When it comes to dresses with buttons down the front I like to size up to accommodate for my bust and to ensure that there is no unflattering puckering of the buttons down the bodice. I decided to size up to a size 12 on the Lisa dress as the belt that comes with the dress is adjustable and the waist can be reduced to a perfect fit.
So if you do find yourself between sizes on the Seamstress of Bloomsbury size chart, don't be afraid to order the next size up for the most comfortable fit for your proportions. The Lisa dress is lined and therefore does not require wearing a slip, making it light to wear and lovely and cool on a summer day – or a winter day in sunny Queensland!
Wearing:
Lisa dress courtesy of The Seamstress of Bloomsbury
Puppy brooch – courtesy of The Seamstress of Bloomsbury
Bait Footwear shoes
Catch a Thief sunglasses
Head wrap via ebay