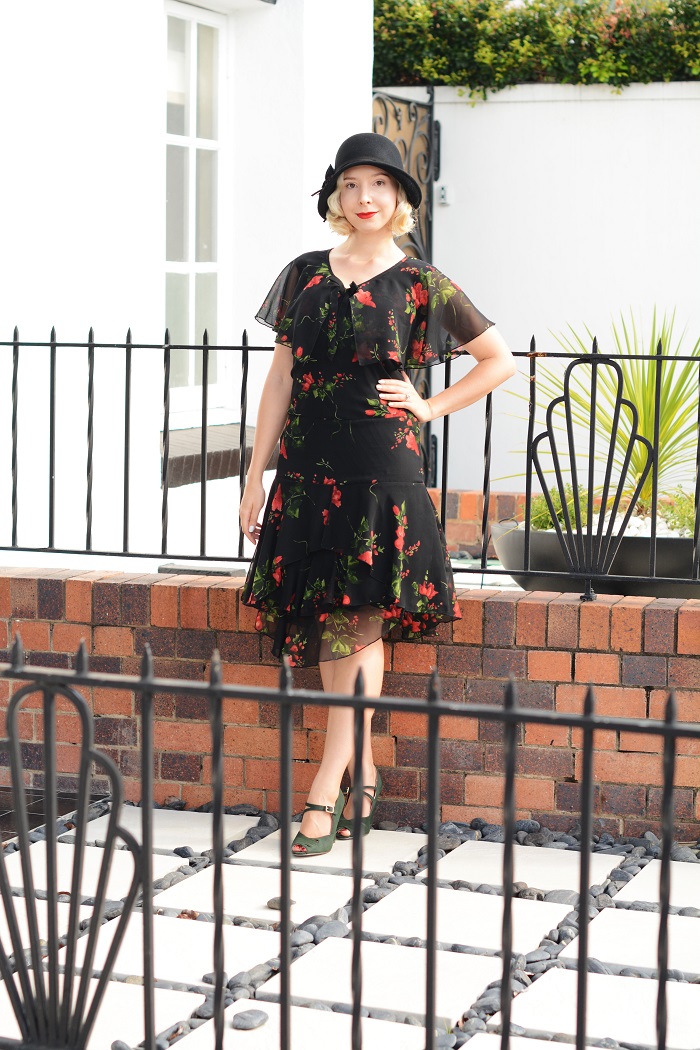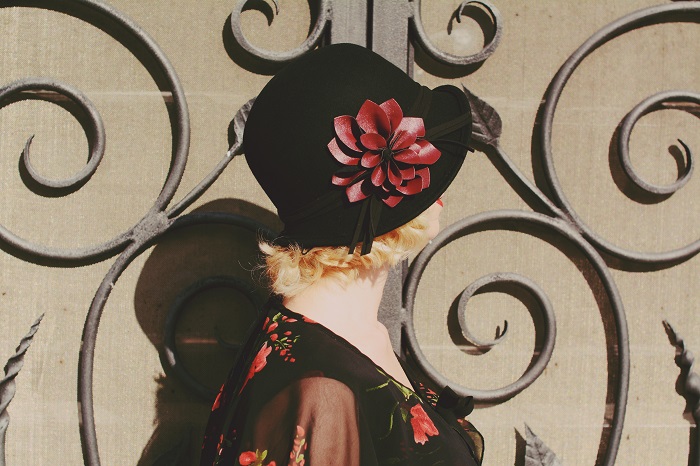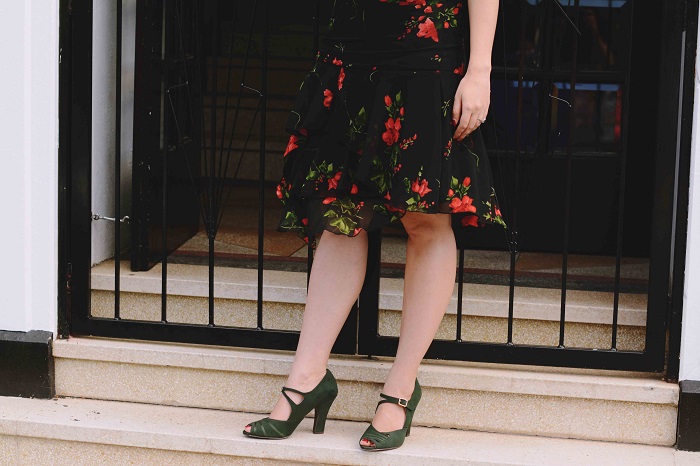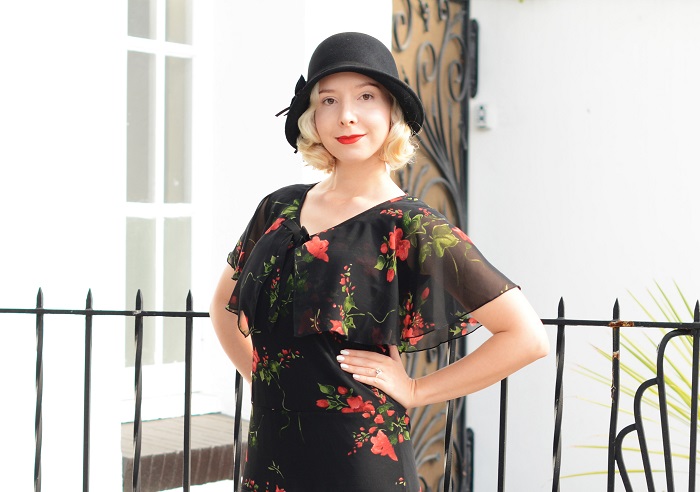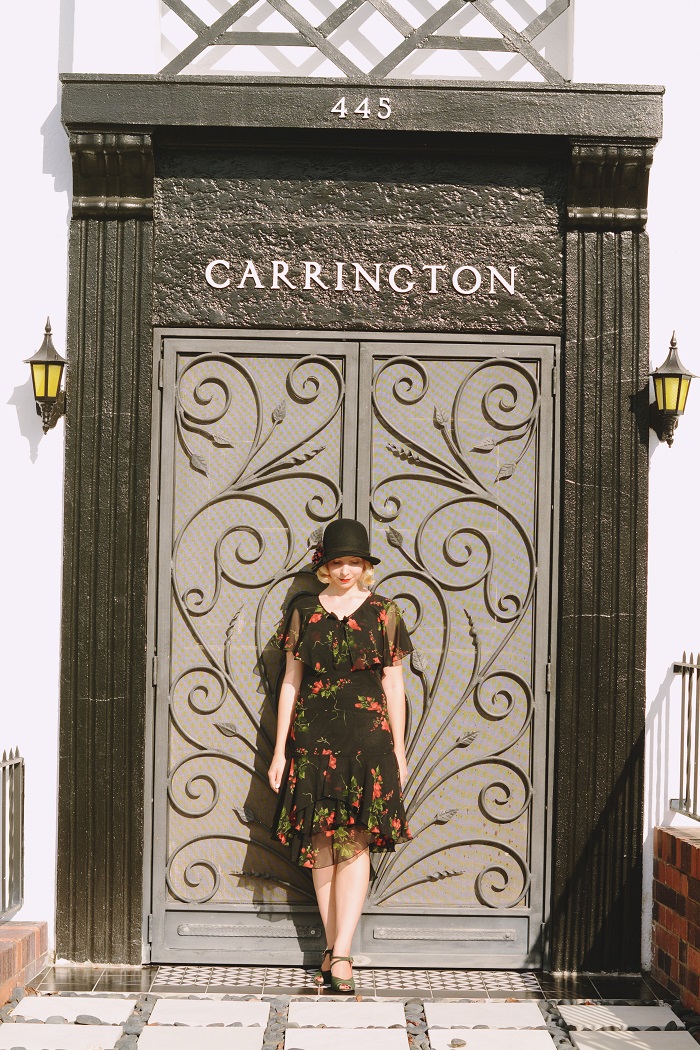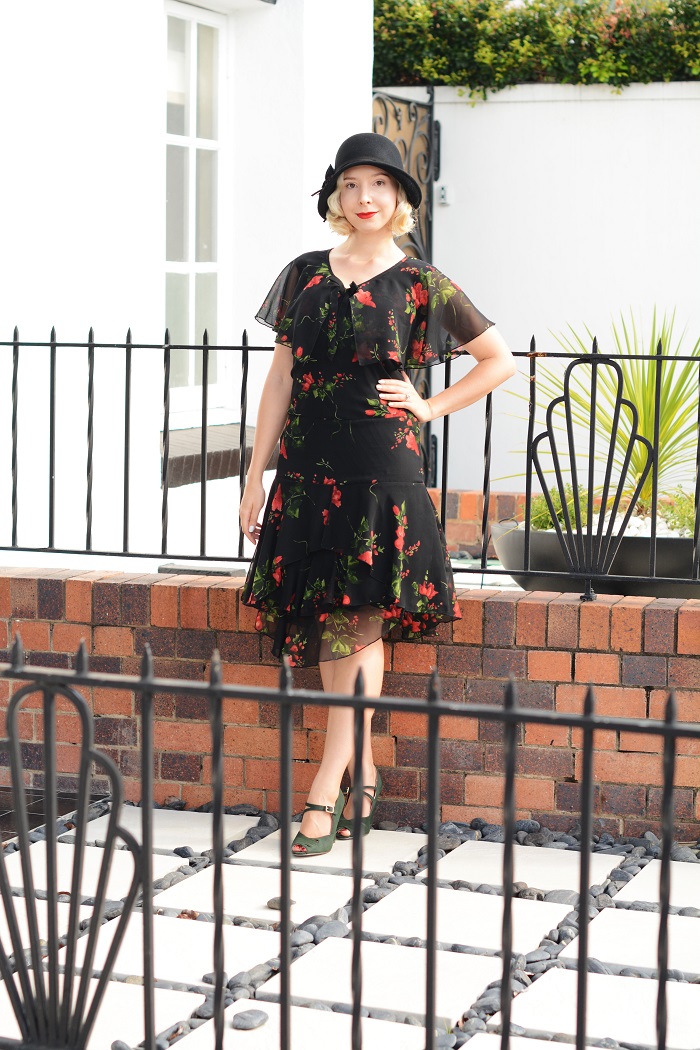 This dress will look familiar to a lot of you as it is one I have already blogged before, however since I last blogged it I ended up having some alterations done to the hem to make it look more vintage. Originally this dress had a mullet hem so when I saw the alteration Lauren made to her dress I was inspired to follow her
Flapper Hack
tutorial and do the same with mine!
Here
you can see the original blog post with how the dress looked before it was altered, however I definitely prefer how it looks now as I find this length to be more flattering without my knees exposed.
After having a quiet Easter and doing no Easter activities whatsoever (other than gorging myself on hot cross buns) this outfit was worn on a trip to the pub – an original 1920s pub which I will be posting about more on instagram later, and shopping for reduced Easter chocolate.It's apparently autumn at the moment, everyone seems to have their fires going even though it's 30 degrees every day. People in Brisbane are clearly terrified of the possibility of it being even slightly not hellishly hot so they are doing their best to keep summer going all year long rather than enjoying the two weeks of cool weather we get each year – as my friend cleverly observed!
I too jumped the gun and wore this hat that I've been eager to wear for a while now, and since I spent most of the time in the air conditioned pub it didn't matter too much. You might have noticed that I am really loving Bait shoes at the moment – I have to admit I am obsessed. I am relieved to have finally found a brand that makes not only affordable, but very nice looking art deco shoes. In terms of sizing I seem to be the one of the few people who has not had any issue – I always go half a size up from my regular size and so far so good.
Wearing:
Hell Bunny – dress
Ebay – hat
Bait Footwear – shoes