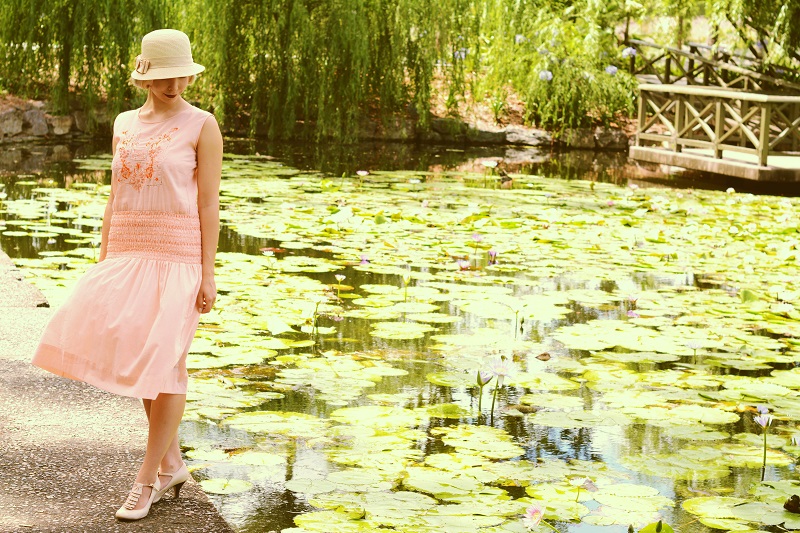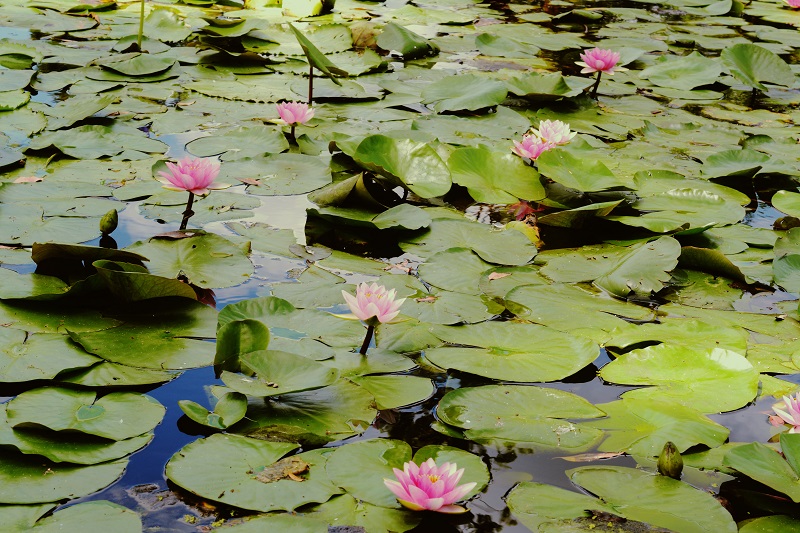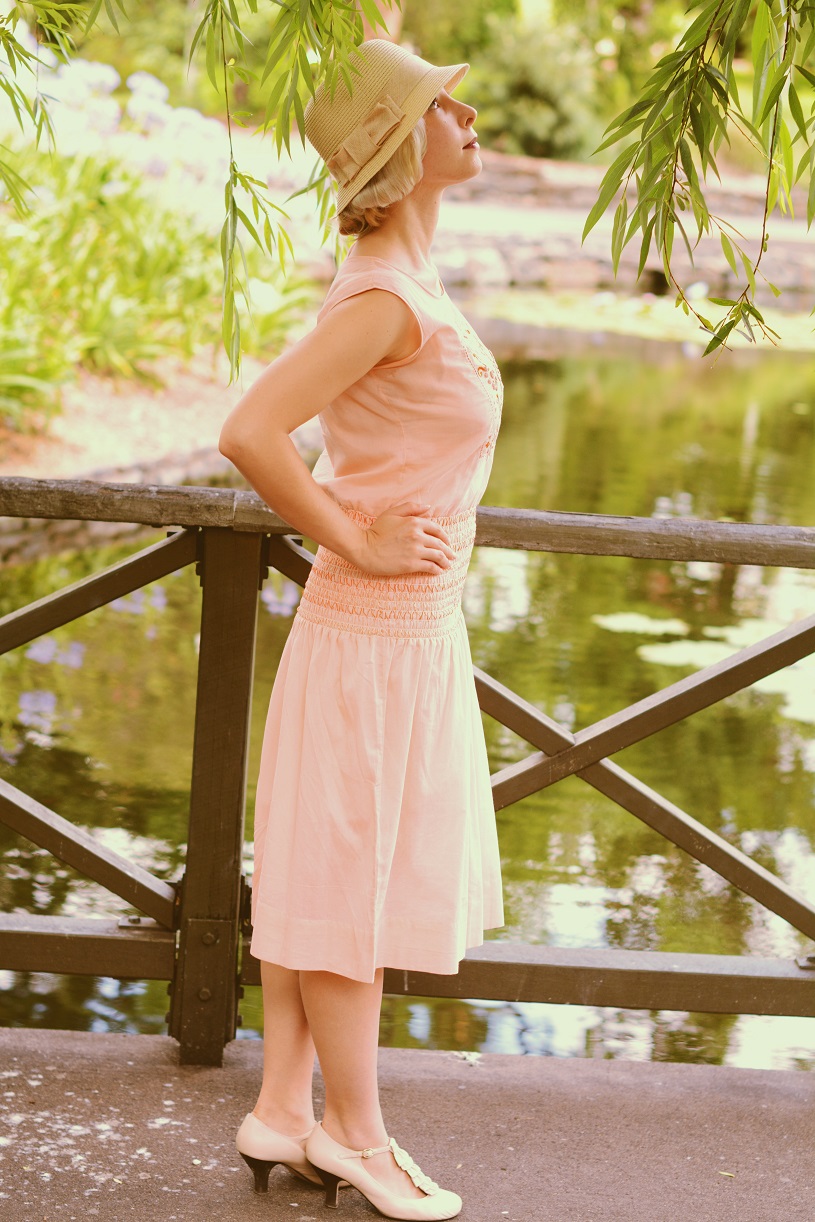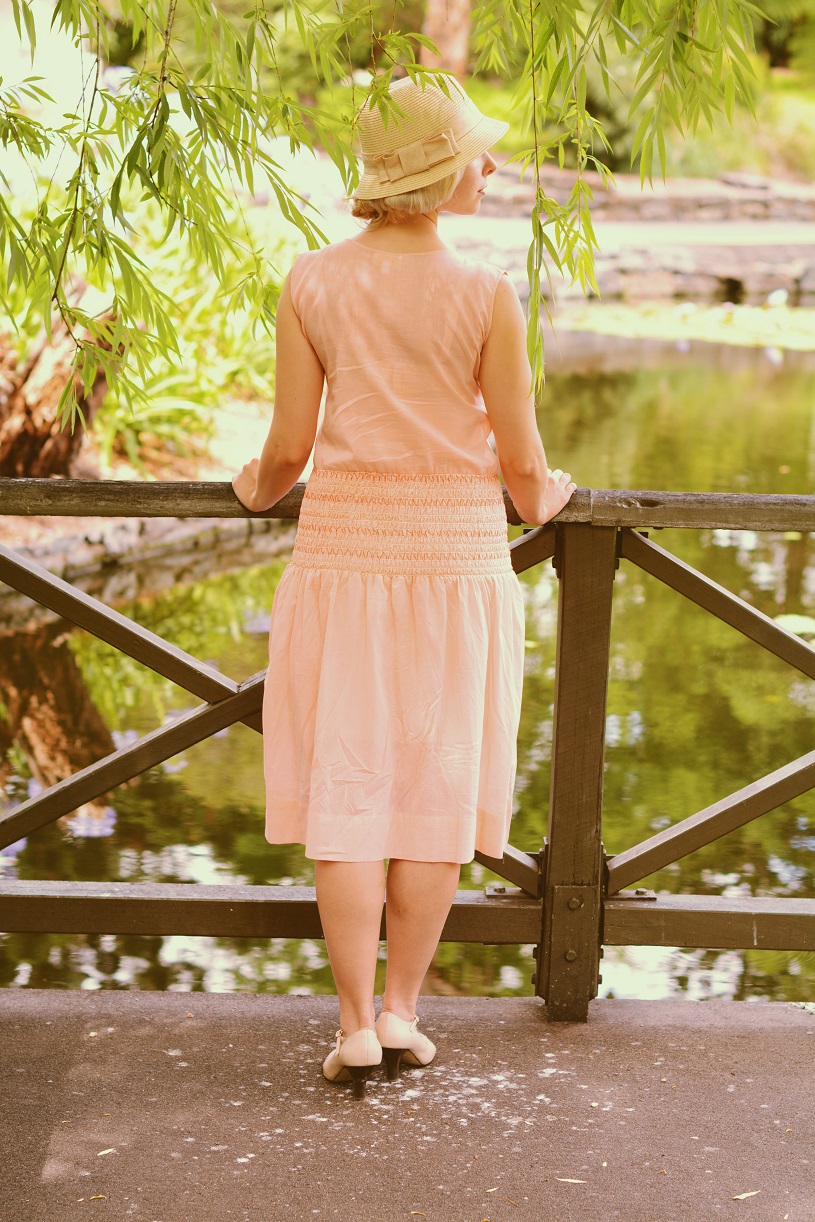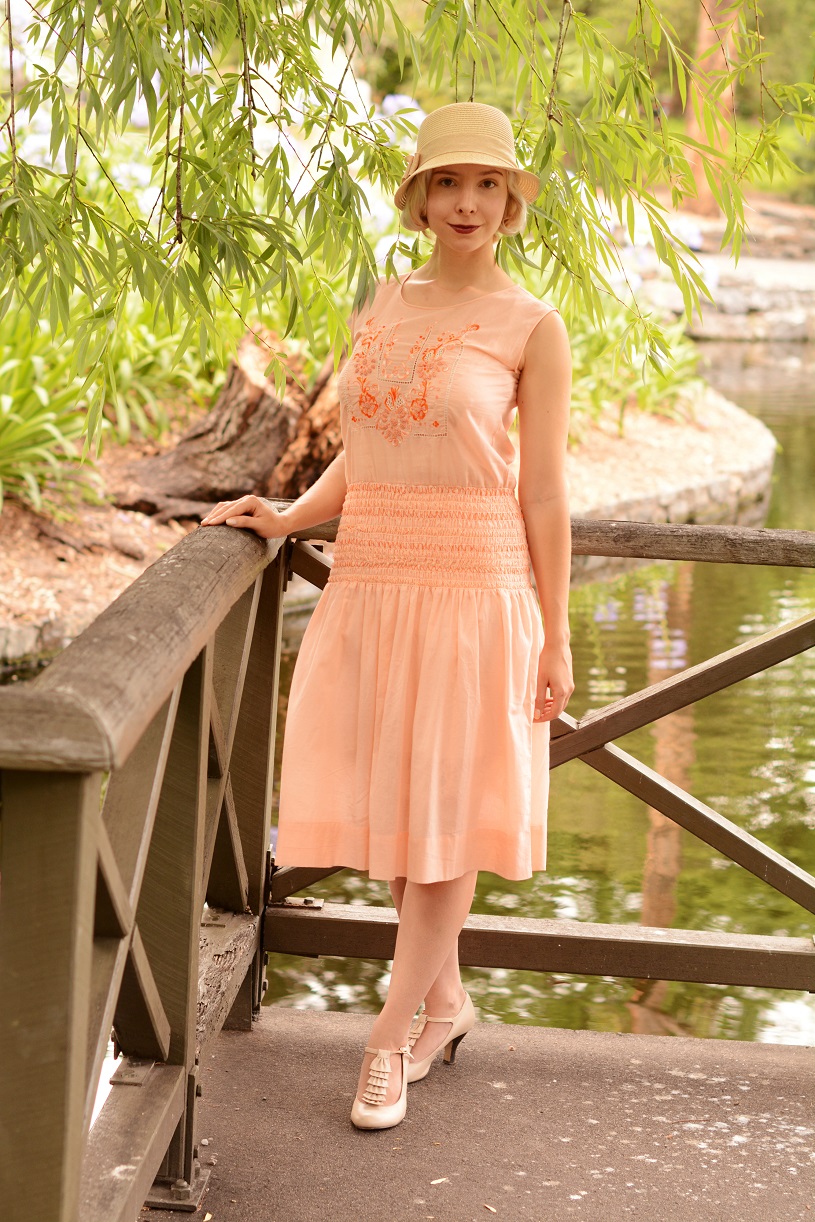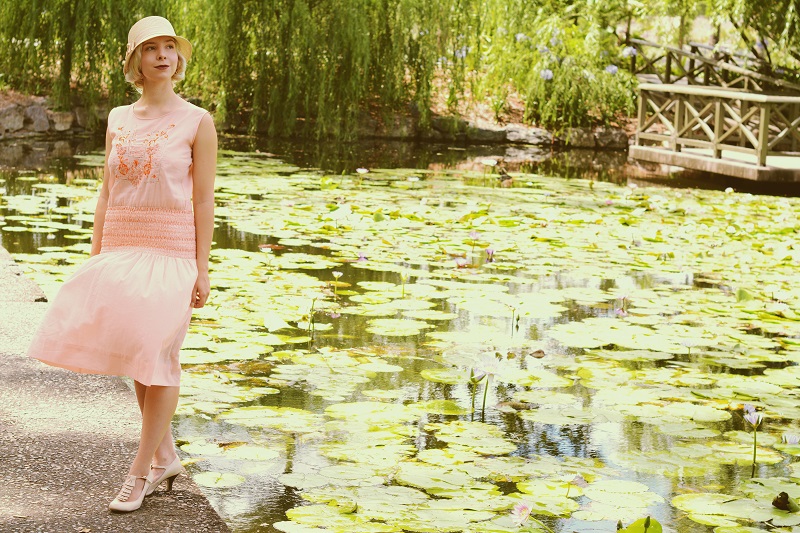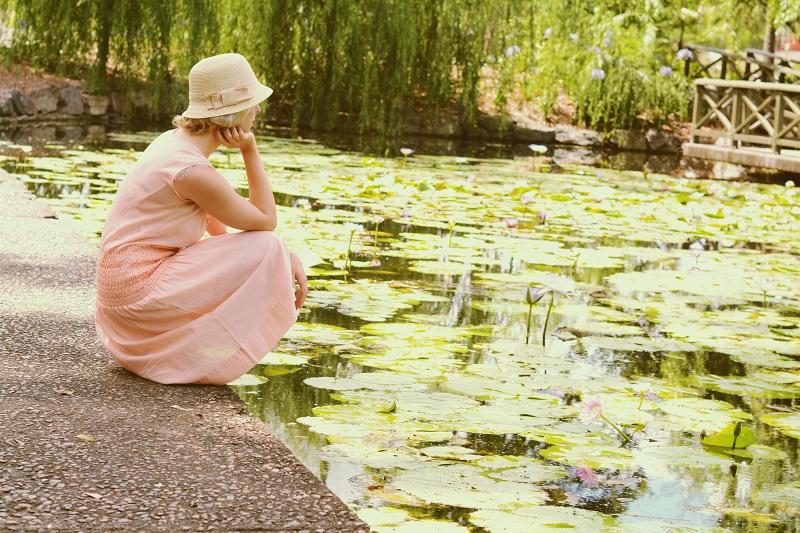 Slowly, but surely, 1920s day wear is making it's way into my wardrobe and I dream that one day I will have as many 1920s pieces as I currently have 40s and 50s, but for that to happen I must count on more vintage reproduction designers to create twenties inspired pieces. If that was to happen I would bob my hair in an instant! Thankfully though hats are fabulous for hiding less than perfect attempts at 20s hair – and allow me to be all together lazy – not that I don't love any excuse to be able to wear a hat!
What I really love about twenties dresses is how comfortable they are due to the lack of the cinched waist that create the forties and fifties silhouettes – there is so much more freedom for movement, and on hot days like today that is something that is much appreciated. This particular dress is made of the softest, airiest fabric that was practically designed for summer days.
When I first saw this dress I knew that one day it would be a member of my wardrobe, and so I waited for the sales – and good things do come to those that wait because I was finally able to snap this up, along with other dreamy 1920s numbers that I am delighted to finally own. As it is, I have a long way to go before I can happily bob my hair and take up wearing twenties looks full time, so if you have any recommendations for brands that create twenties reproduction pieces please let me know in the comments!
Dress – Iconic by Unique Vintage
Hat – Dangerfield
Shoes – Wittner