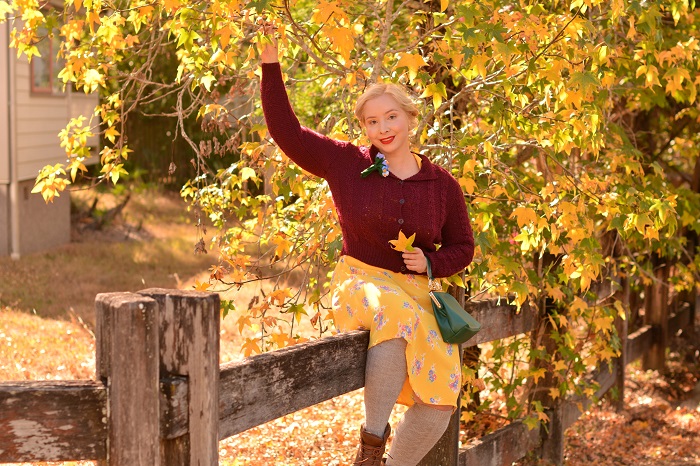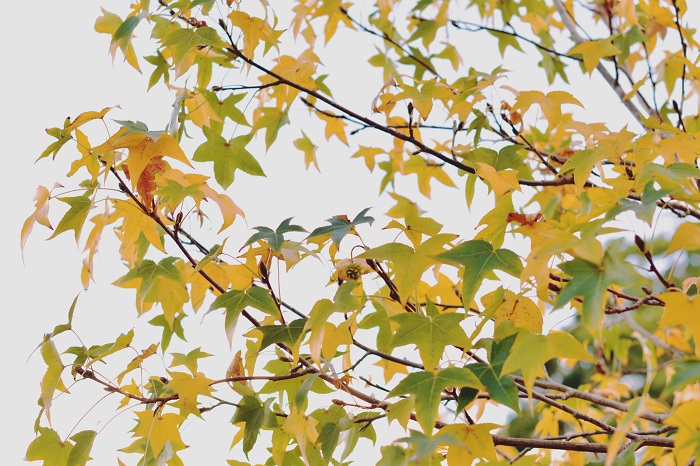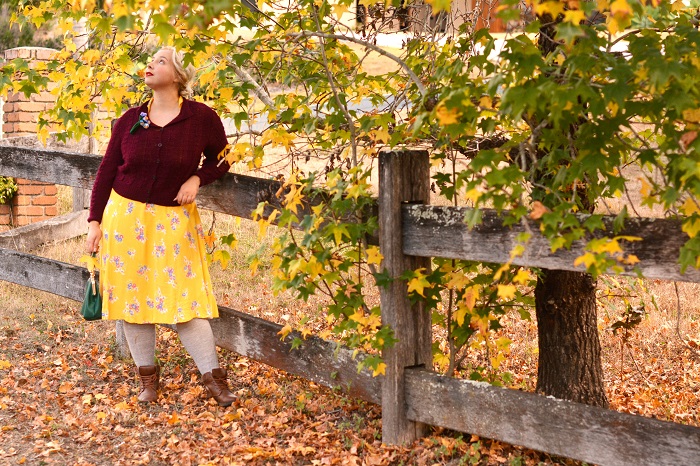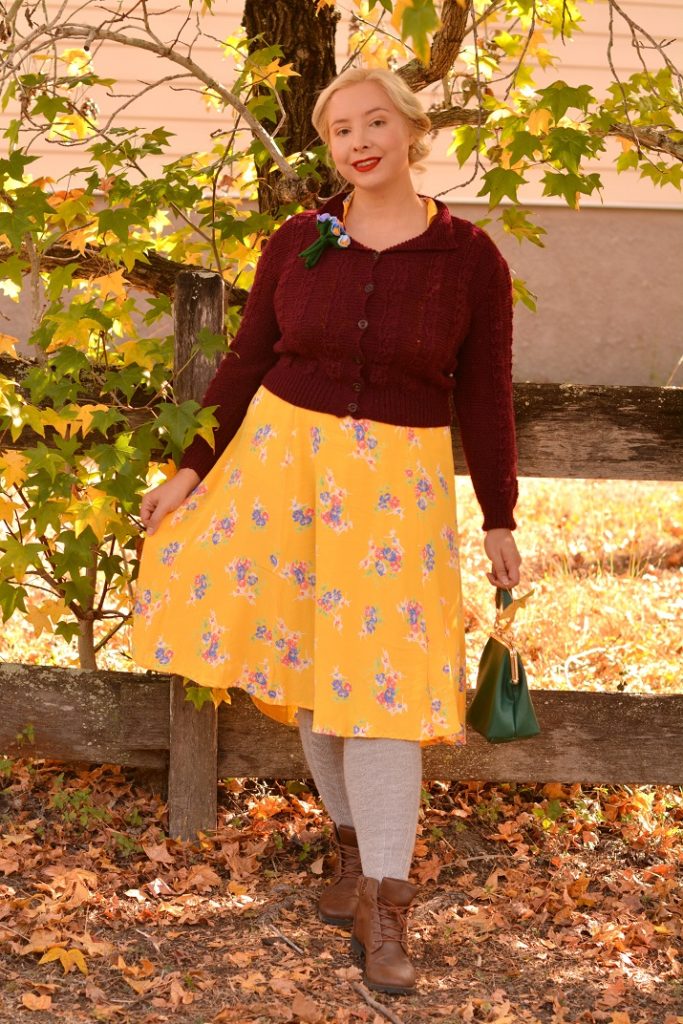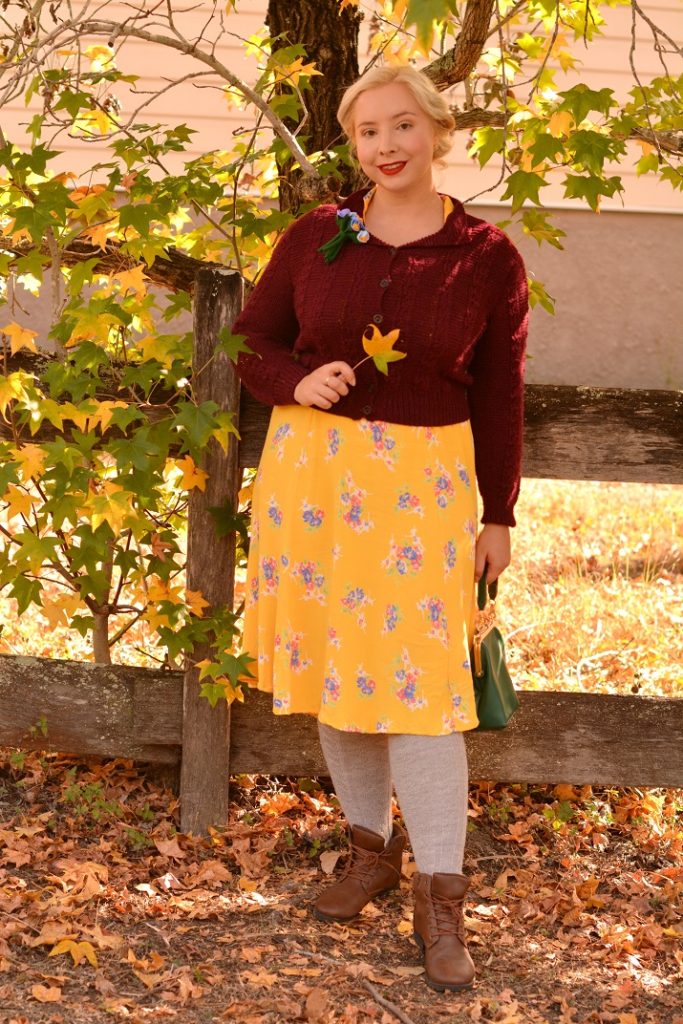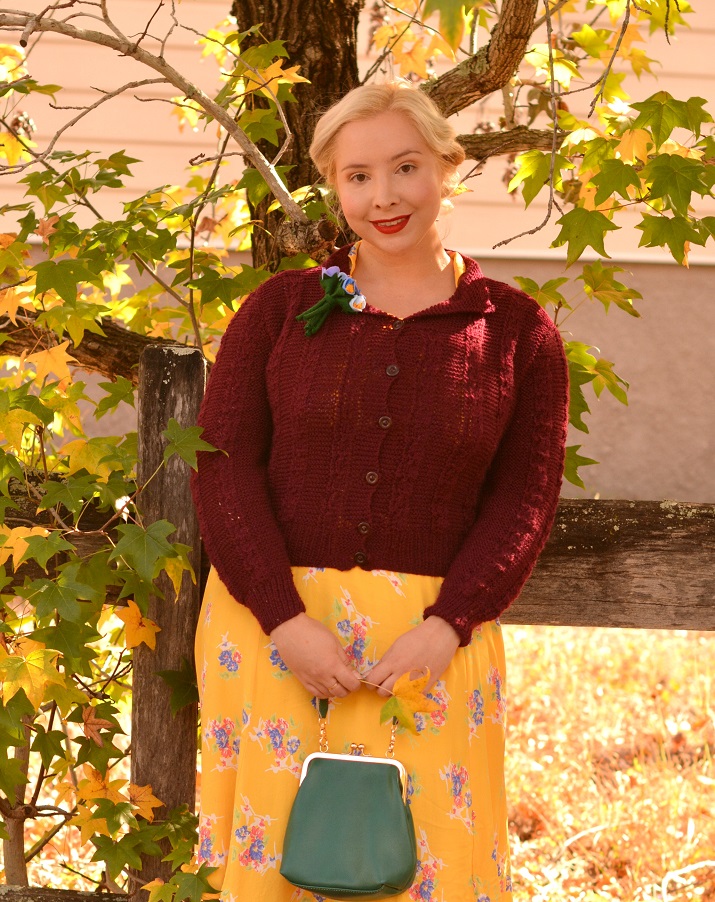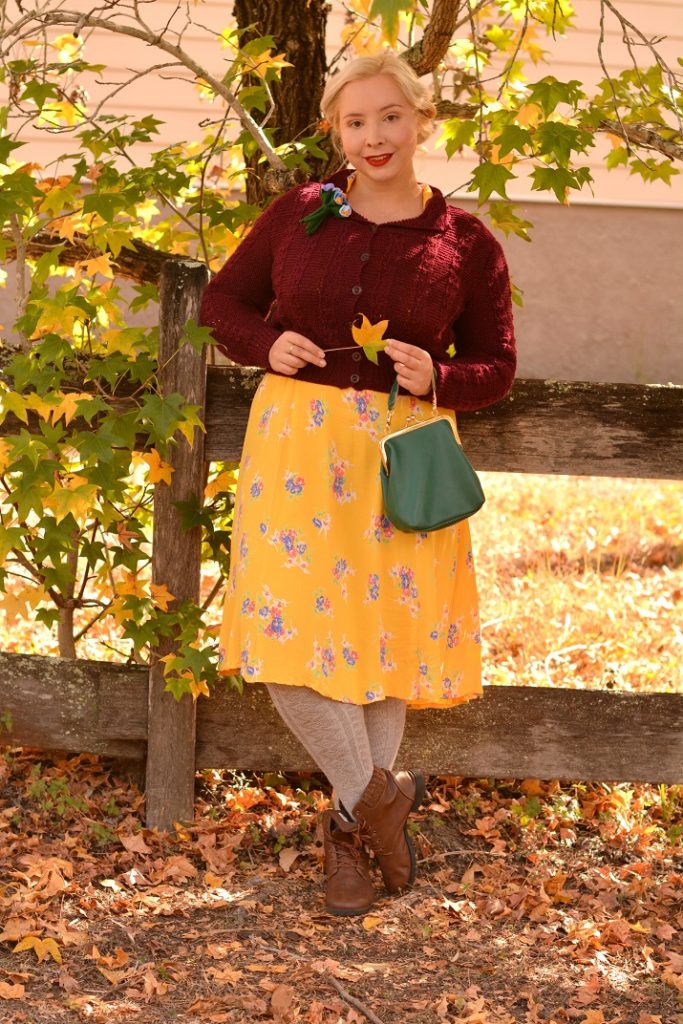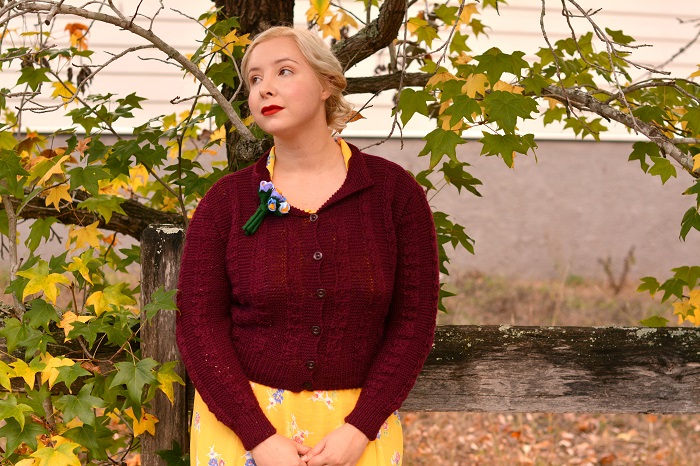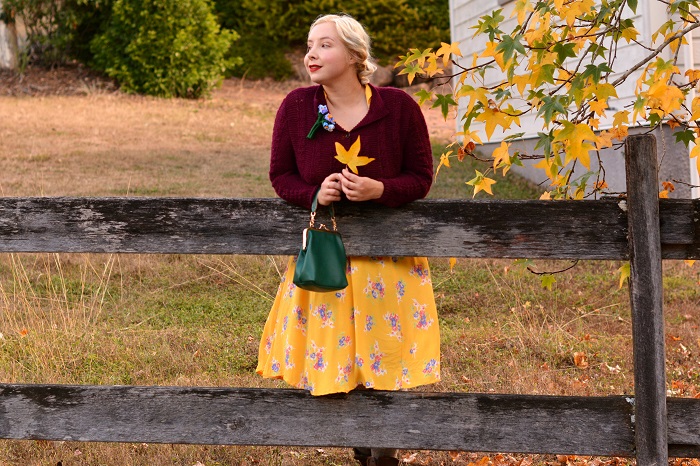 Yesterday marked the start of winter here and I'm all in favour of the cold windy days that are ahead and the outfits that go with them. With the number of colourful trees I've been posting lately you would be forgiven for assuming that these are abundant where I live. Unfortunately though it could not be further from the truth. I've just developed a knack for staking out locations where someone has thoughtfully planted a Japanese maple. Whether that may be in a nice park or by the roadside next to a bus stop…which is where we took this set of photos.
When I do my wardrobe rotation for the cooler months I always leave a few summer dresses to wear. This is because a typical winter day here starts at 8 degrees (Celsius) and can get up to the mid twenties by midday. So you never know when you're going to need to strip down to a summer appropriate outfit. Long woolly socks and a chunky knit are my solution to the problem. A few of you might recognise the Dorothy dress by The Seamstress of Bloomsbury that I blogged a few summers back, I love how it looks as a winter look.
I'm very much aware that this outfit isn't what one would describe as flattering, but I also really don't care. I don't think every outfit has to be flattering…All I really care about is how I feel wearing it. And this is exactly the sort of outfit that makes me happy. It's rustic, slightly utilitarian, and best of all; really comfortable to wear. You've already seen the mustard version of this cardigan enough times, so because I'm obviously really exciting and adventurous…I got one in burgundy too. Yes, I also wonder how come anyone is interested in seeing what I wear…since I am well aware everything I own is essentially a repeat. Kind of like wearing a uniform.
The company that makes these cardigans is a small independent UK brand called LindyLousClothing, they aren't on social media and they don't have a website. I discovered them a few years ago through my friend and have been a loyal customer ever since. All of their products are extremely high quality and very well priced. Best of all though is that all of their knitwear is very authentic and really does look like something knitted from a pattern in a 1940s magazine. I never did get the hang of knitting so its nice to be able to buy something ready made. To give this outfit a more authentic 40s feel I wore my home made felt brooch which I'm still really proud of. I really want to get back into making things again but I just haven't felt inspired lately…