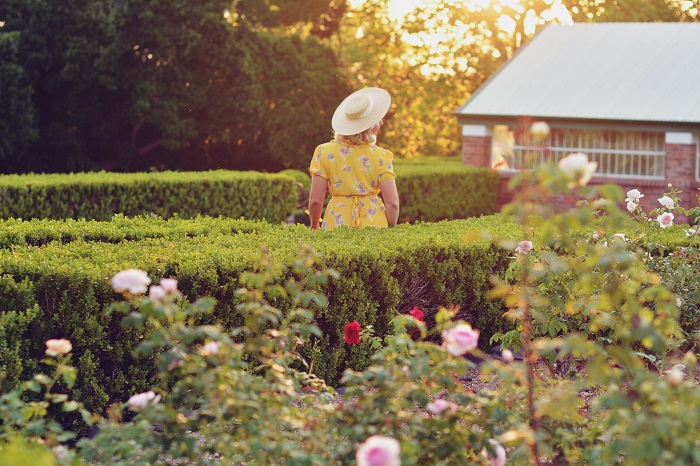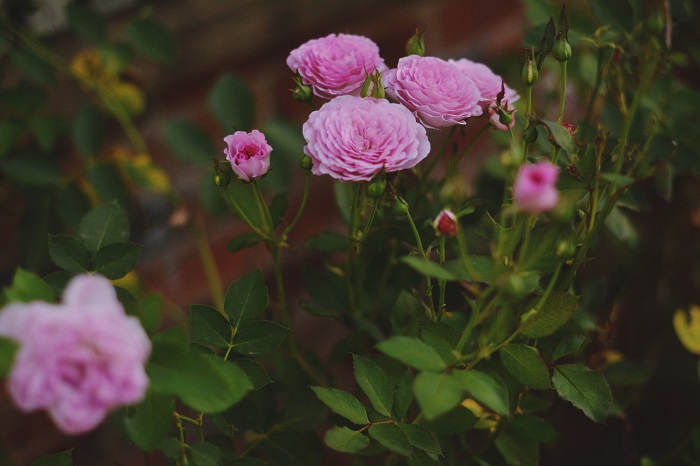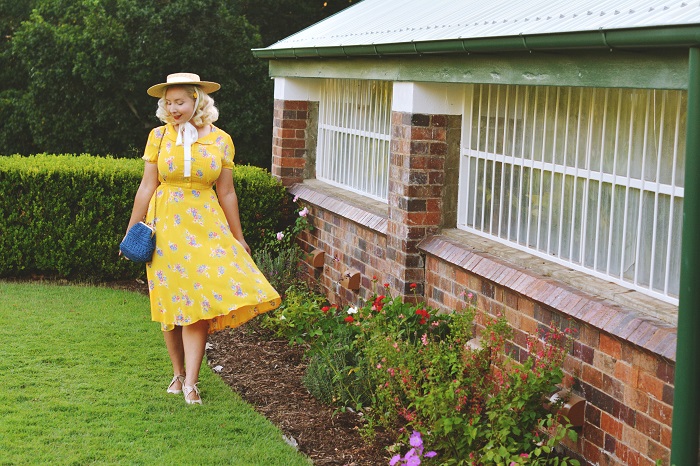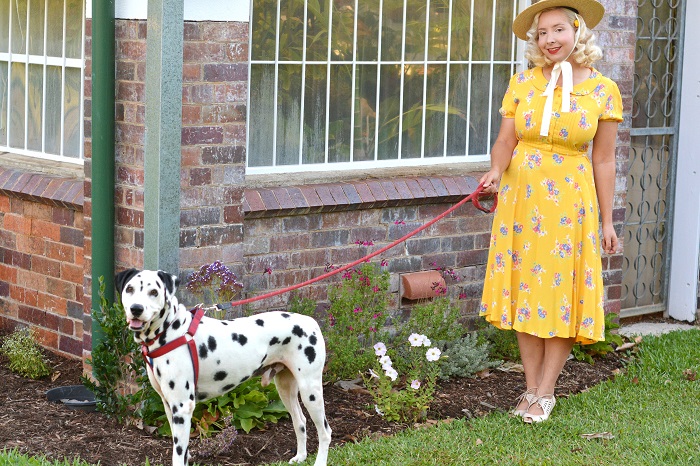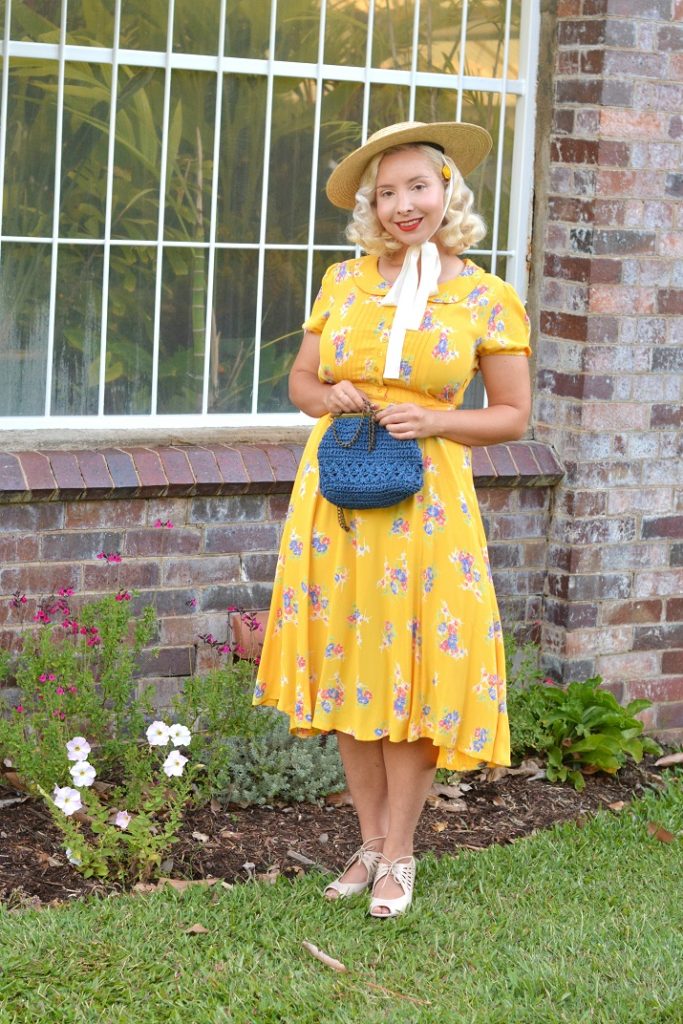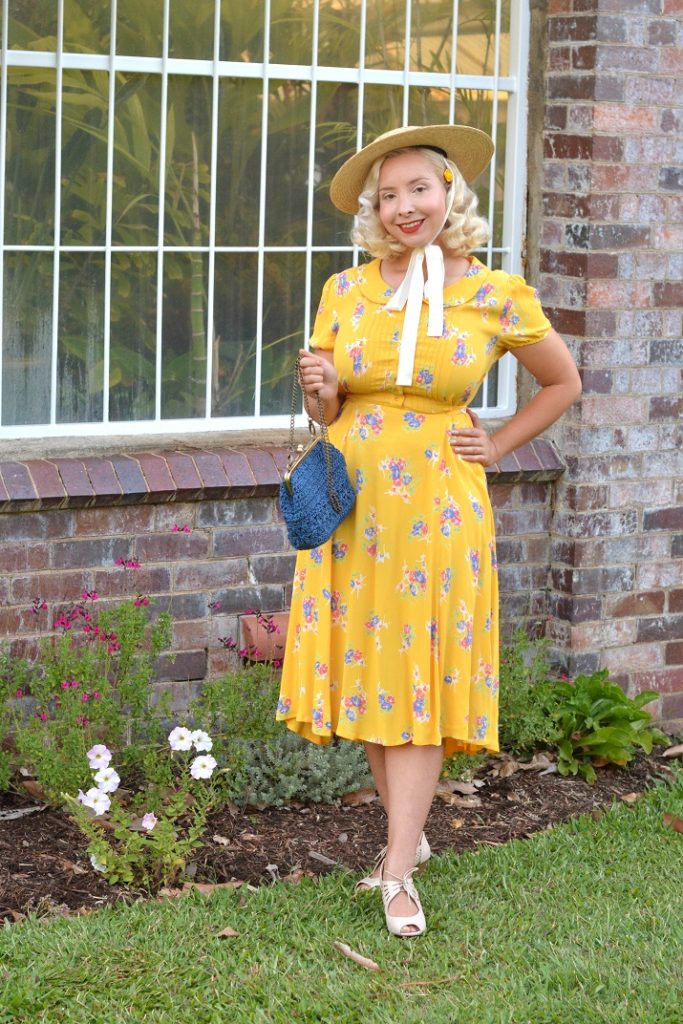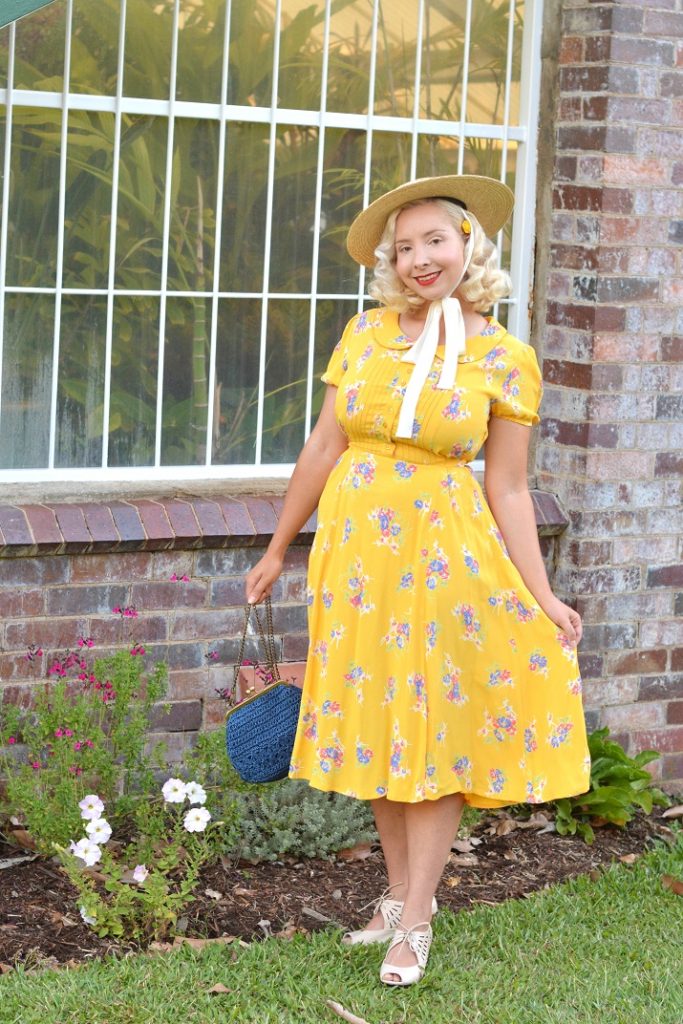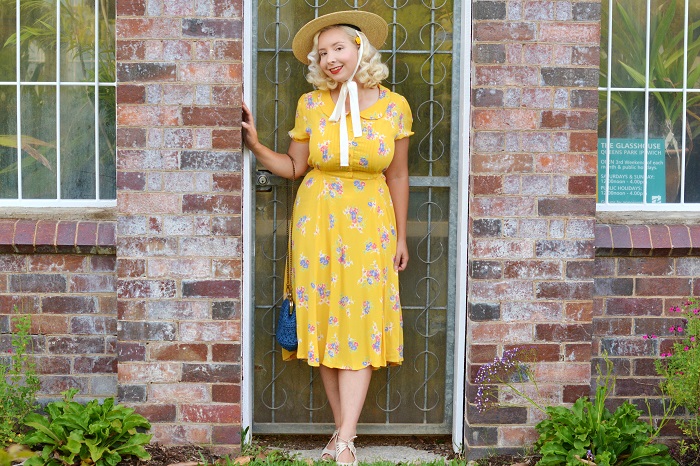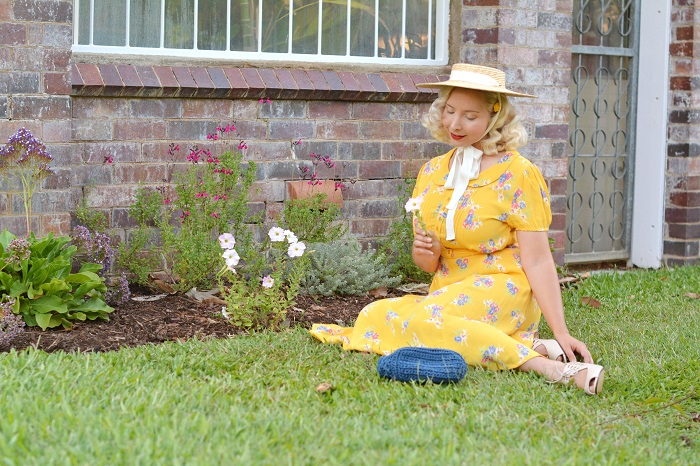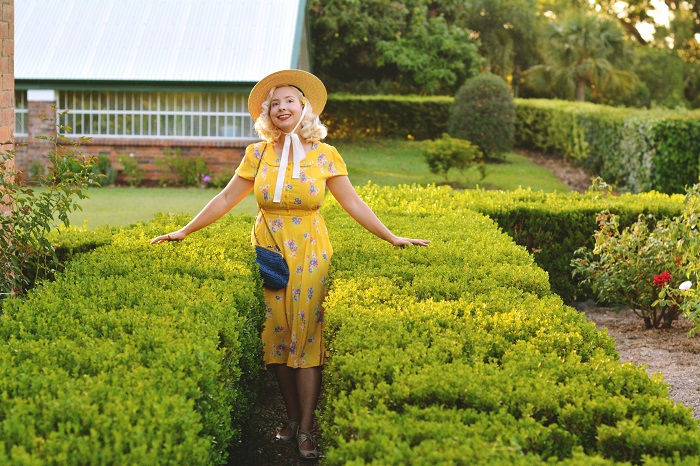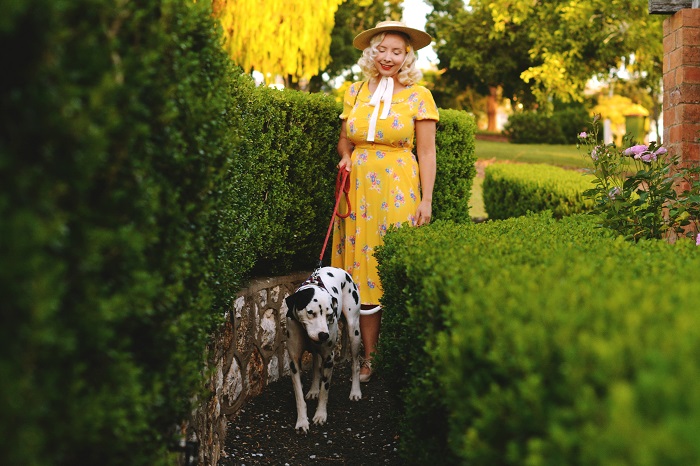 I always love to start the new year with a new outfit, and the lovely Dorothy dress by The Seamstress of Bloomsbury felt perfectly fitting for the first post of the year. I don't think there's another colour as cheerful as yellow is, and I have high hopes that this will be a happy year. Facebook recently reminded me that its been eight years now since I started my journey in vintage fashion and everyday I'm grateful to have discovered the vintage scene. Not only has it led to making some wonderful life long friends, but I really enjoy the creative aspect that goes into planing an outfit.
My favourite kind of outfit is something that's practical but at the same time glamorous. And comfortable. This is very important. What I've learned through years of trial and error is that comfort is a pretty significant thing that can change the mood of the whole outfit. I have a pretty simple rule these days when it comes to outfits; if I can't take the dog for a walk in it then it's a no from me. Not that this was actually the point of this outfit, I wanted photos, Diago wanted a ride in the car – two birds, one stone. And as a matter of fact, he made things very easy and sat there patiently while we took these.
Last summer The Seamstress of Bloomsbury added a beautiful selection of fabrics to their range and the mimosa fabric instantly caught my eye. I decided to pick the Dorothy dress in this print as I have a weakness for puff sleeves and am quite fond of a Peter Pan collar. The best thing though is that The Seamstress of Bloomsbury have made a wide range of pieces in the lovely mimosa fabric! There are several dresses in various cuts and some lovely skirts and blouses too!
My usual size in The Seamstress of Bloomsbury is a 12, however for this style I decided to go up a size to a 14 for a slightly more relaxed fit for summer. And because I have a habit of expanding a bit post Christmas if you know what I mean…I also wanted just a slight bit more room in the puff sleeves and the size up was perfect for this! If however puff sleeves aren't your thing, the mimosa fabric also comes in the gorgeous Harriet style, which is equally lovely and has pockets, gloriously huge pockets.
Normally this is the time of year that I'm prone to getting the post holiday blues, usually due to how hot it is but this year I'm trying to keep a more positive outlook. One way of going about it is planning fun outings (who says the good times have to stop now that the holidays are over…) and making an effort to wear outfits that make me happy. Such as the Dorothy dress that made me feel like frolicking in flowers and prancing through the hedge maze…