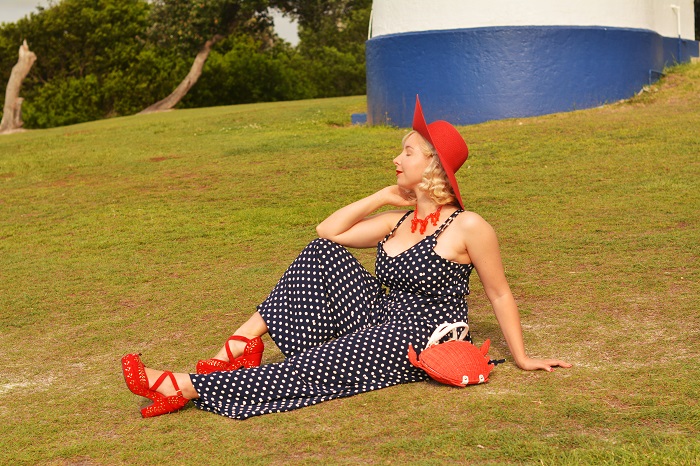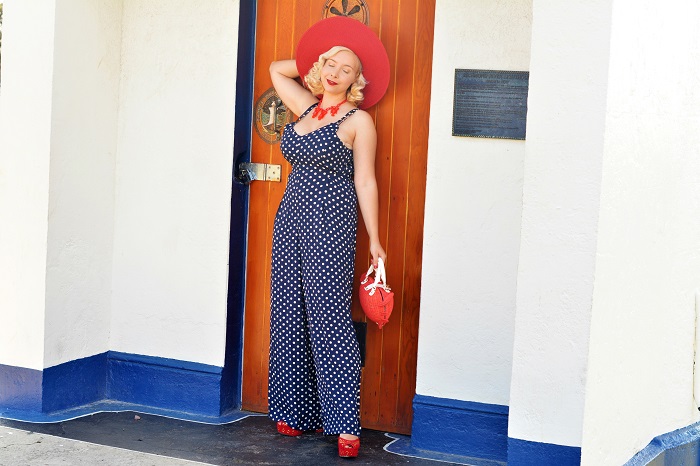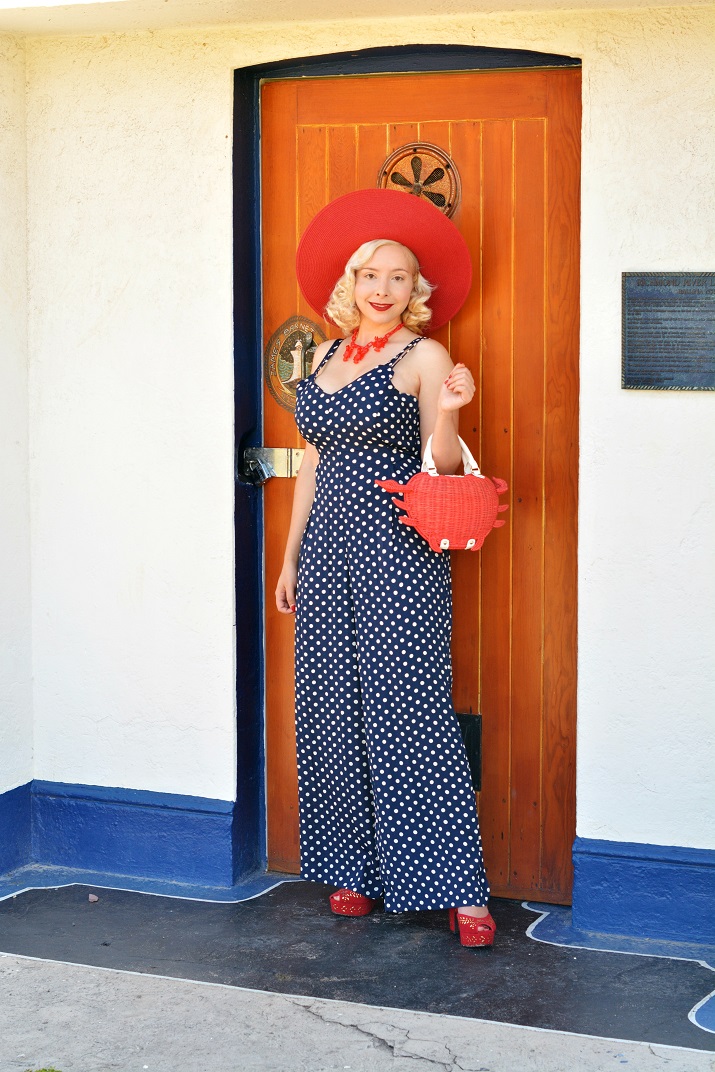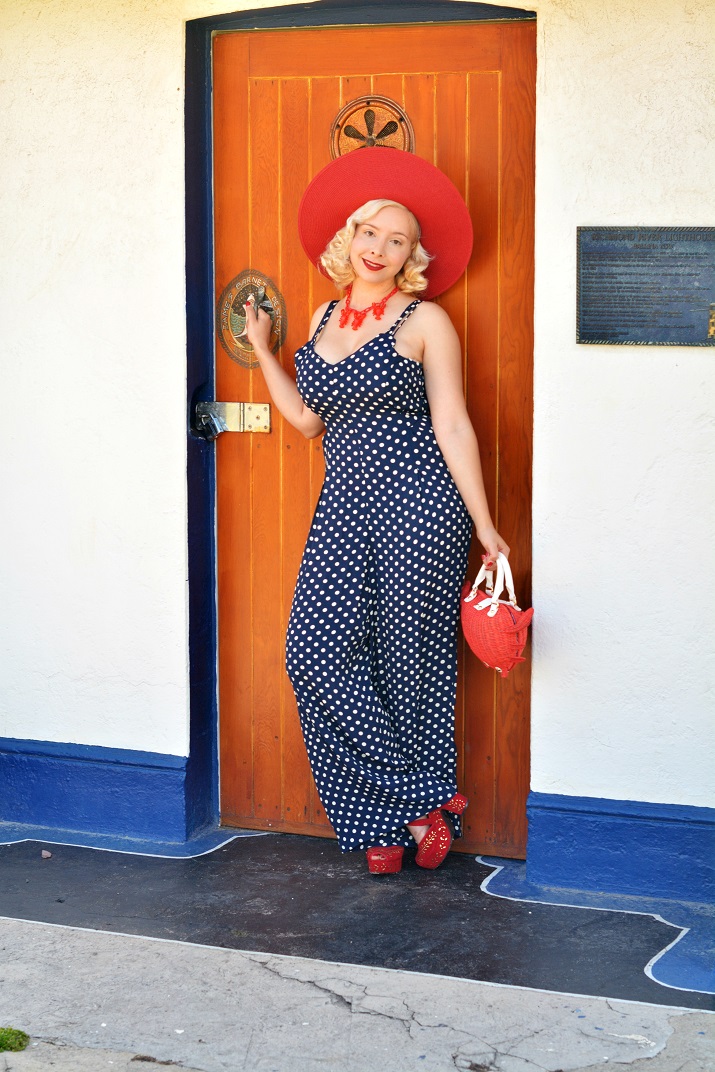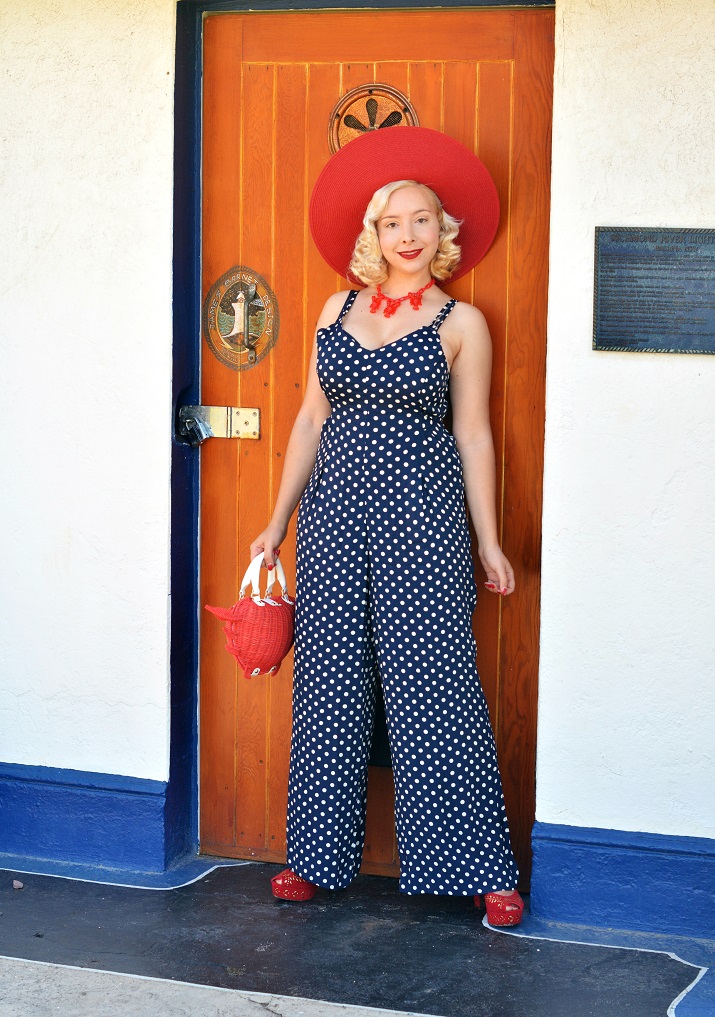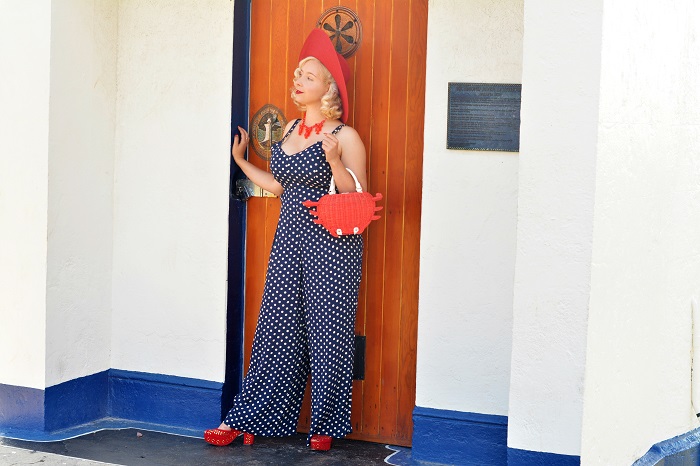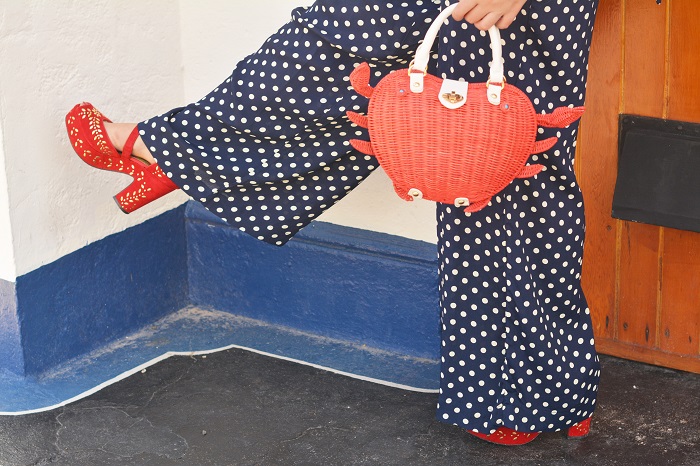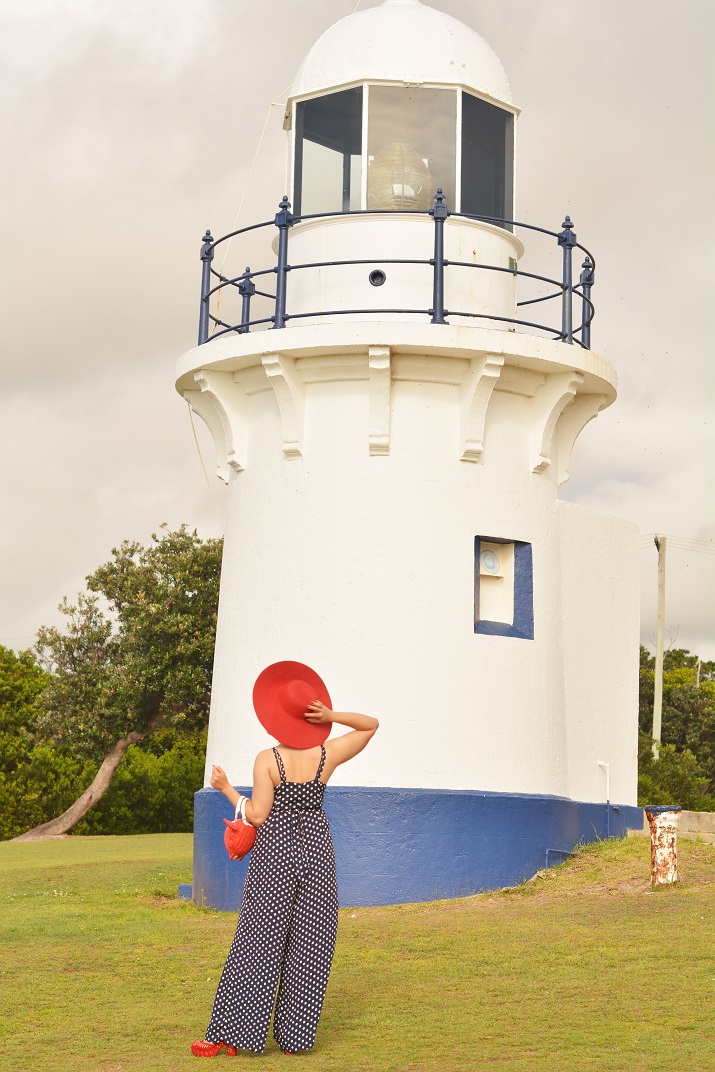 This past weekend we set off on a road trip with the intention of visiting a show, seeing relatives and stopping at all the antiques shops along the way. But what I was the most excited about was being able to stop at the lighthouse that is on the way for some blog photos. Is it normal to get this excited about taking photos someplace? The only time I have a chance to visit this spot is when we drive interstate, which doesn't happen that often so I like to make the most of it. This is actually the third year in a row that I've taken outfit photos here, and it's probably weird that I'm keeping track. But for a structure that was built in 1866 I think it's looking very sharp for its age!
Looking back on the outfits I've blogged in this spot in the past it's obviously all nautical stuff. And I'm not even sorry! The first set of photos I took here was in a sailor dress, naturally, that I've since let go of when I decided to do a cull of all the nautical inspired outfits that had accumulated in my wardrobe. Letting go of the dress though, that I am sorry about.  And then of course there's last years outfit, another sailor inspired look. The fact that I hadn't taken photos here wearing beach pajamas was very much unlike me, and so this year I wore my 30s/40s inspired Charlotte jumpsuit by The Seamstress of Bloomsbury. My hair is far too long at the moment for this to be a proper 30s look – I just can't make up my mind whether to bob or grow it out long enough for Dolores Haze inspired braids…
Beach pajamas were an obvious great choice for a long day spent sitting in the car, and they got quite a reaction each time we stopped to look around the sleepy little country towns along the way. The bold polka dots and wide legs on this one piece definitely made a few jaws drop, or maybe it was the platform heels that propelled my modest 5'4″ to amazonian proportions. I normally resist the urge to get jumpsuits taken up because that just gives me an excuse to wear them with platforms, however this piece would be one that could easily be taken up or extended down and extra inch and a half.
I am wearing the Charlotte jumpsuit in a size 12, but as it is has a relaxed fit I could have also sized down. So something to keep in mind if you're after a more fitted look, and if you're in between sizes like I always am, there's a tie at the back that enables the jumpsuit to be easily adjusted at the waist. We took these photos on the morning after I'd had a late night out with lots of Turkish food and I can tell you that I was extra grateful for the very forgiving polka dots and flowing crepe fabric creating the optical illusion that I had been restrained and hadn't ordered two mains or anything…I really don't know how beach pajamas ever went out of fashion in favour of the unforgiving beach attire that is popular today, but I sure am grateful for the repro options like the Charlotte jumpsuit!
Wearing:
Charlotte Jumpsuit – courtesy of The Seamstress of Bloomsbury
Selina heels by Miss L Fire
Crab Calloway purse by Betsey Johnson
Bow & Crossbones necklace via Cici Marie
Dangerfield hat