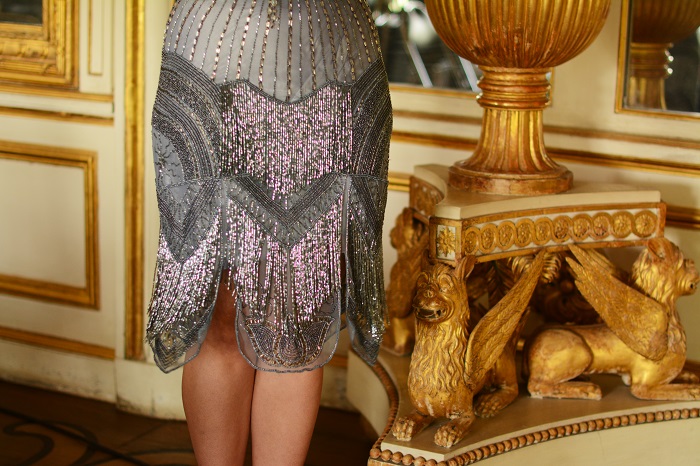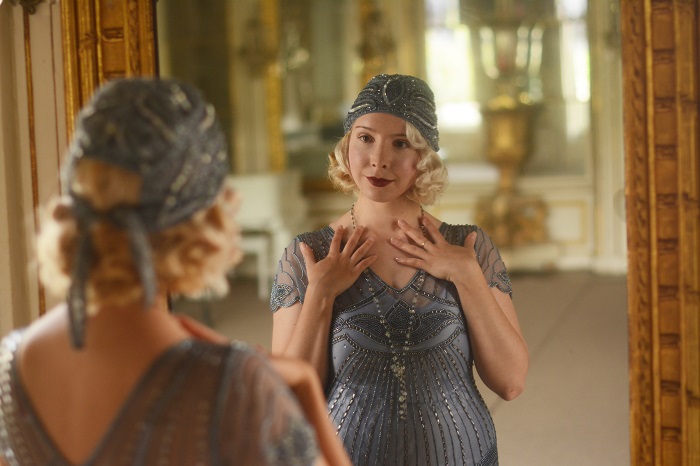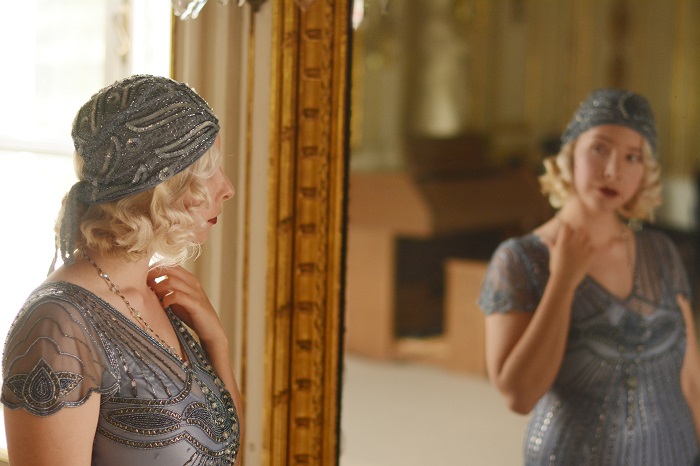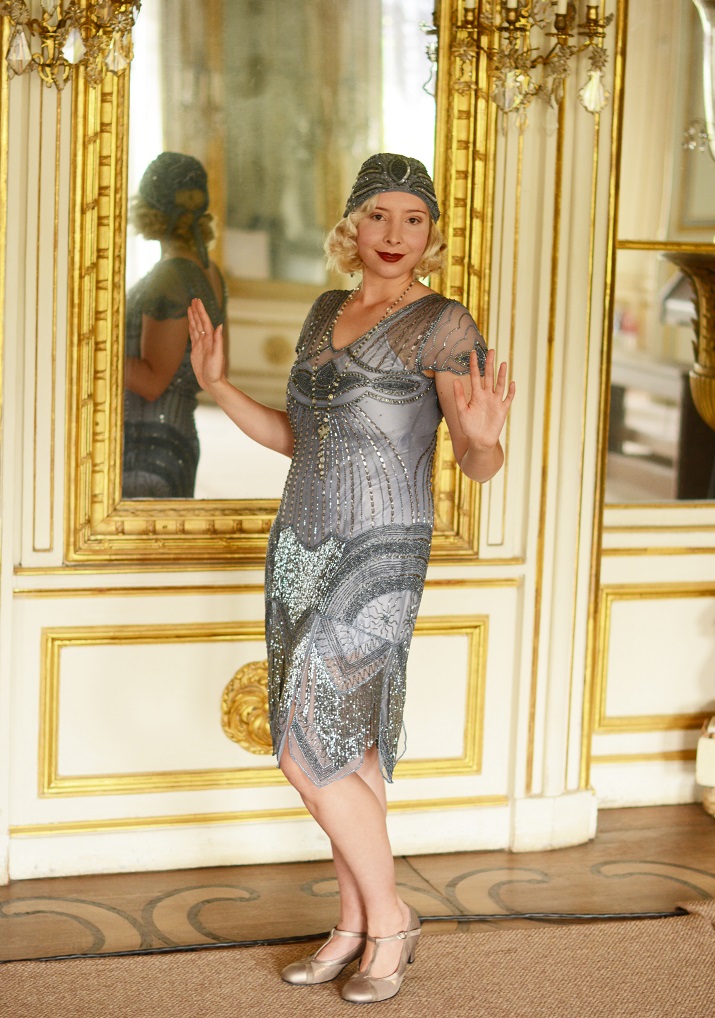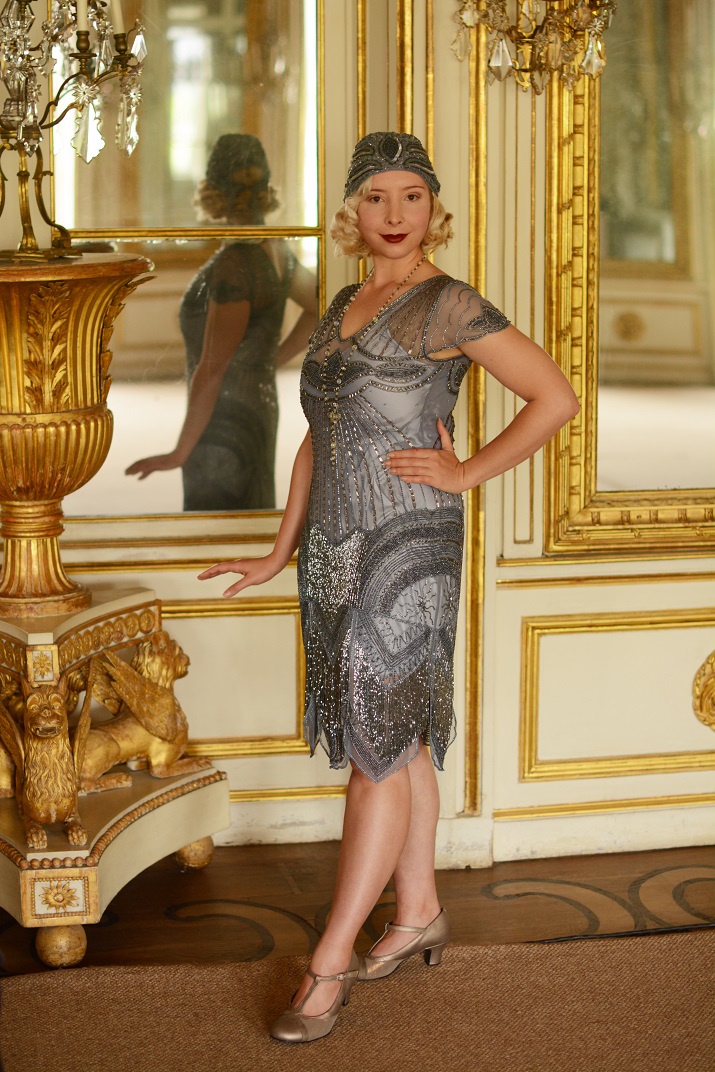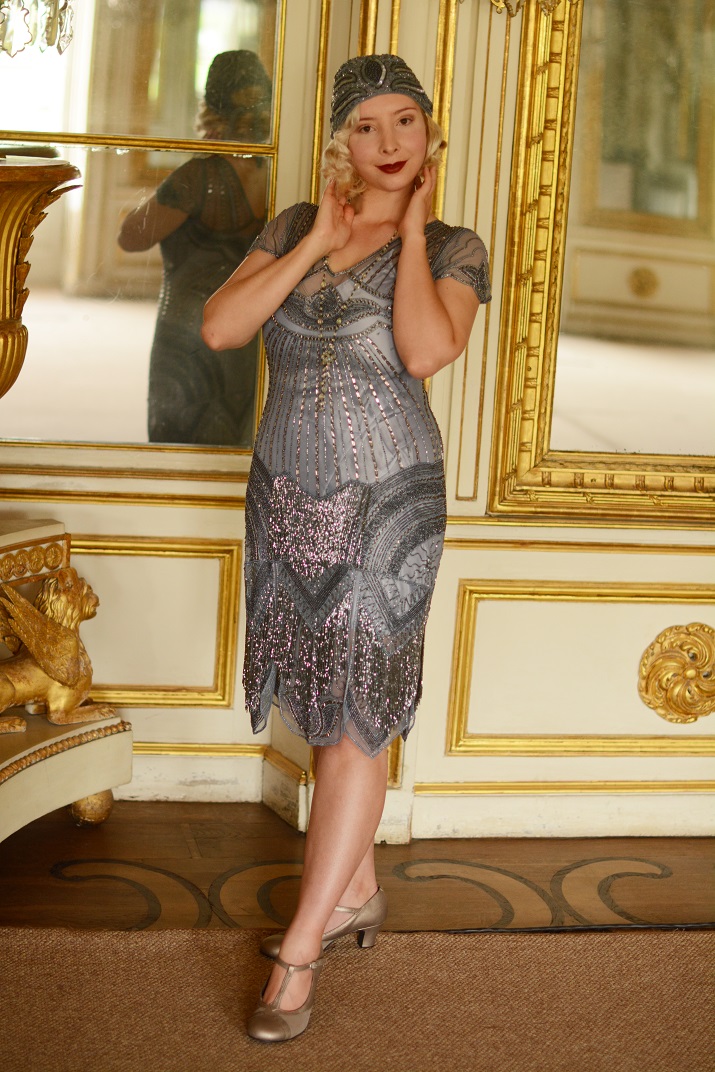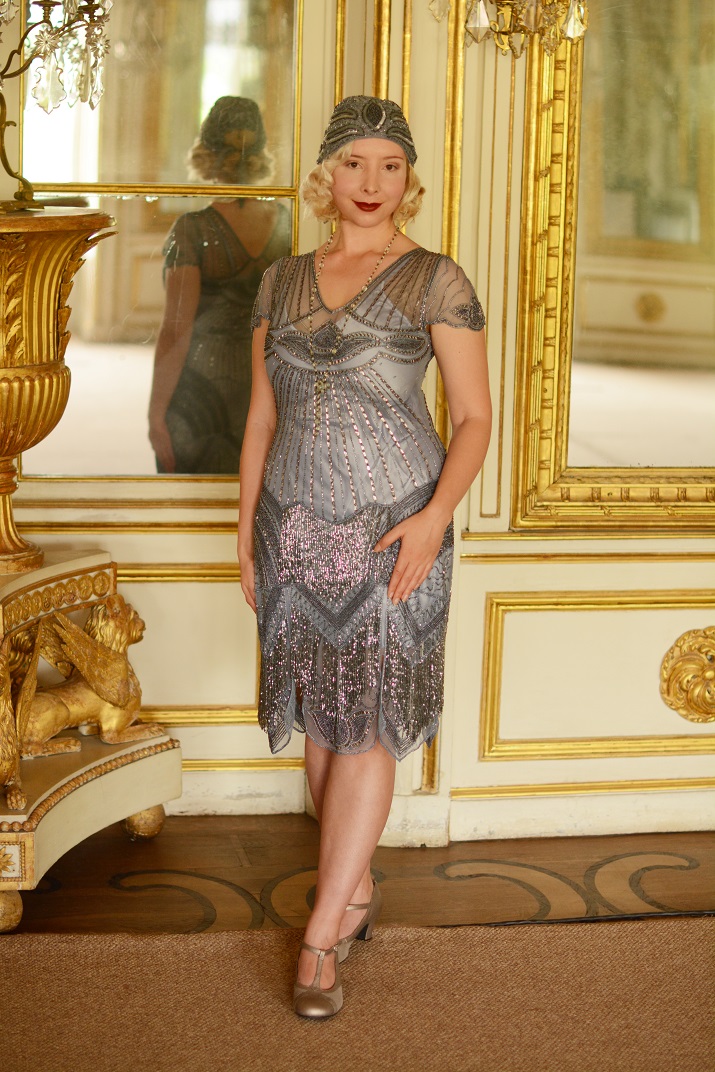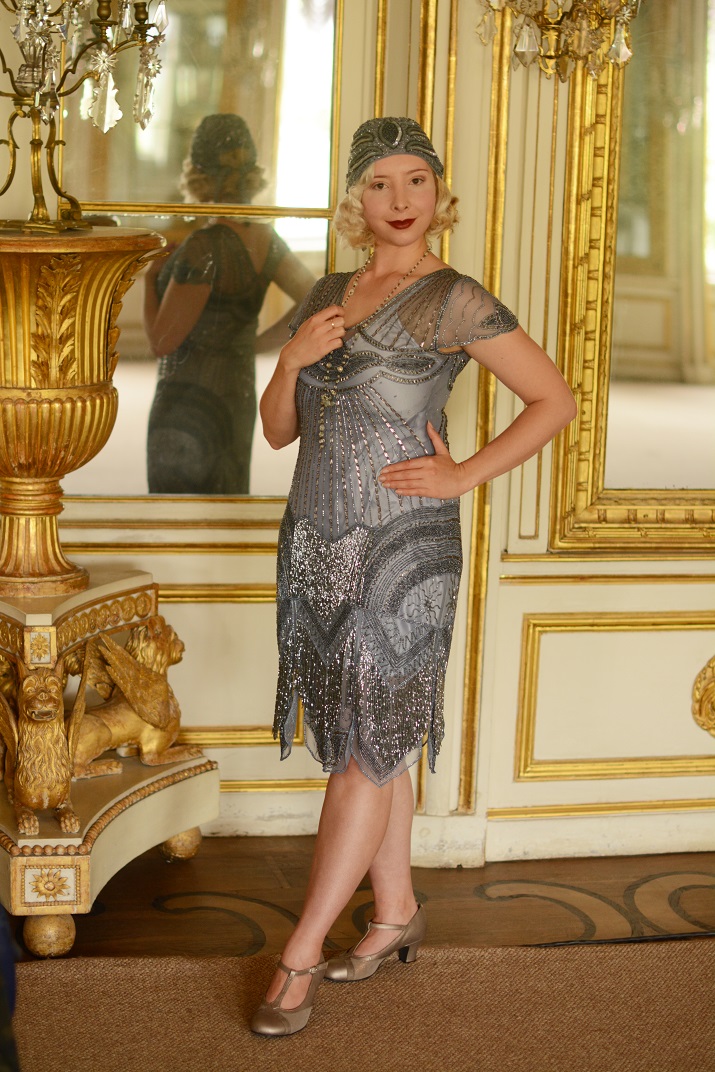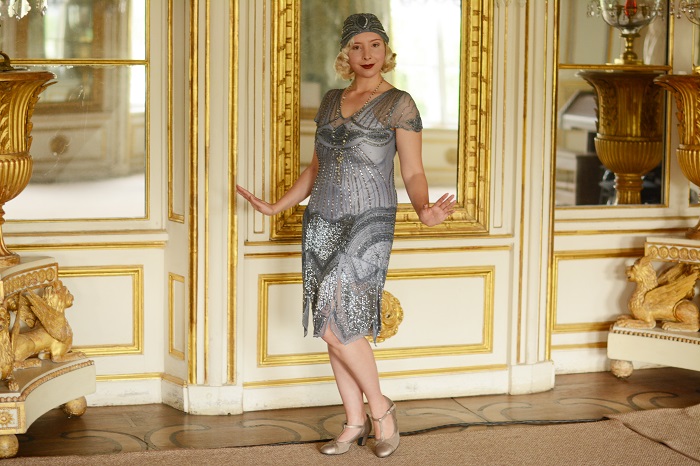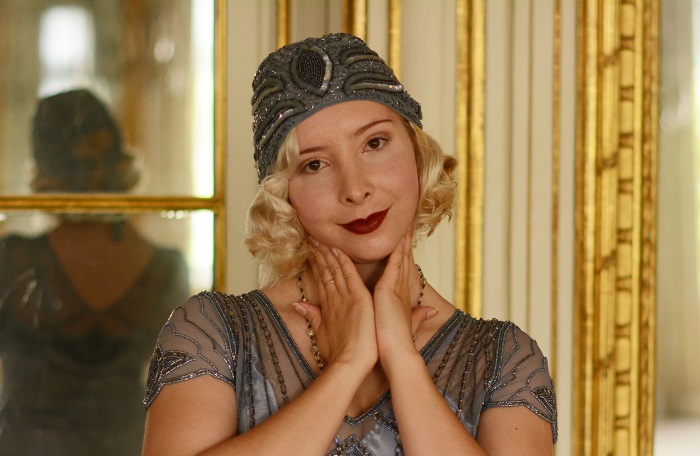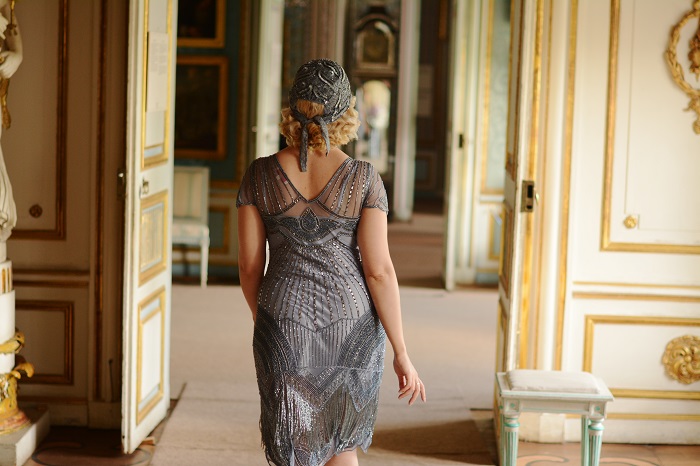 Jay Gatsby eat your heart out, I'm sorry to say but your mansion in West Egg has nothing on the summer estate of the Sheremetev family! This week I had the pleasure of spending a few hours in this dazzlingly beautiful historical home to shoot the Beatrice dress by Gatsbylady London. Like Gatsby's home, this gilded ball room entertained many fabulous guests during its time, from wealthy socialites to Tsars. Some of you might be familiar with Gatsbylady from a previous post where I styled the stunning Daisy dress and the Beatrice dress that I'm wearing here is yet another one of their perfect creations.
If you love the 20s like I do, you might have noticed that there are a few companies out there who create flapper dresses. I own a number myself and there are those that I will reach for over others when I'm getting dressed for dinner out. Because yes, I don't believe in this idea of being over dressed. The reason I always reach for a Gatsbylady dress when getting dressed though is because I know that the dress will come home with the same number of beads at the end of the night as it had when I put it on.  In the past I've bought beaded dresses where beads explode all over the floor the instant I put it on…never a good sign. But with Gatsbylady? That concern doesn't even enter my head, and neither should it as being a flapper is all about having a good time without a care in the world.
Depending on how you like your flapper dress, Gatsbylady offer a wide range of designs that let you choose tabard style beading, or the classic beaded fringe for shimmying and shaking. If you want a flapper dress but aren't in love with the idea of wearing a lot of beads, there is also a wide range of lovely sequined options, not to mention dresses to suit every height and shape. The Beatrice dress is one of their heavily beaded designs and is the ultimate dress to shake it in, I love the way the beads on the skirt swing with every move and catch the light so beautifully. Due to the vast amount of beads on the Beatrice dress – all of which was done by hand, you can imagine that the dress itself is quite heavy. In fact, it weighs two kilos – so that gives you an idea of just how many beads there are and how much work goes into creating a dress like this.
I am wearing the Beatrice dress in a size 10, with the matching lilac slip that comes with it. I have adjusted the slip so it sits slightly higher but it can also be increased in length based on your own personal preference. To go with the dress I'm wearing the Lulu flapper cap in matching Lilac which features a beautiful design created with sequins and beads. If you're wondering whether my cheeks look flushed here because I've worked myself up dancing the Charleston, it's actually because I'm wearing a rather liberal lashing of Besame's Crimson rouge! I love the cheeky flushed look that it creates, and I'm wearing it with the Violet Brightening Powder – which I swear by, and of course 1920 Blood Red lipstick.
Wearing:
Beatrice Dress and Lulu Cap  – courtesy of Gatsbylady
vintage necklace
Heels – courtesy of Hotter Shoes