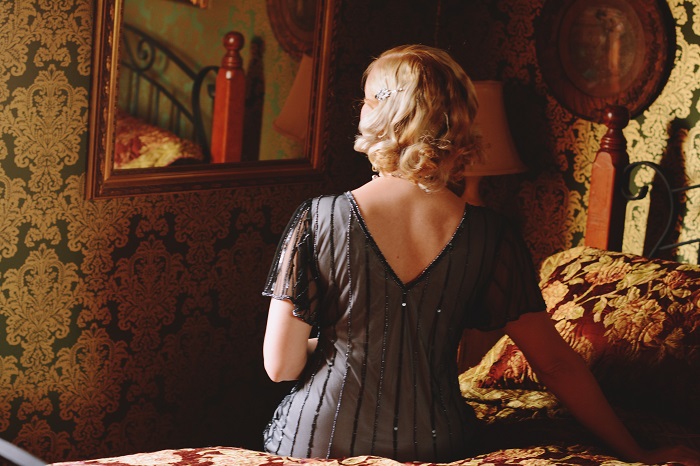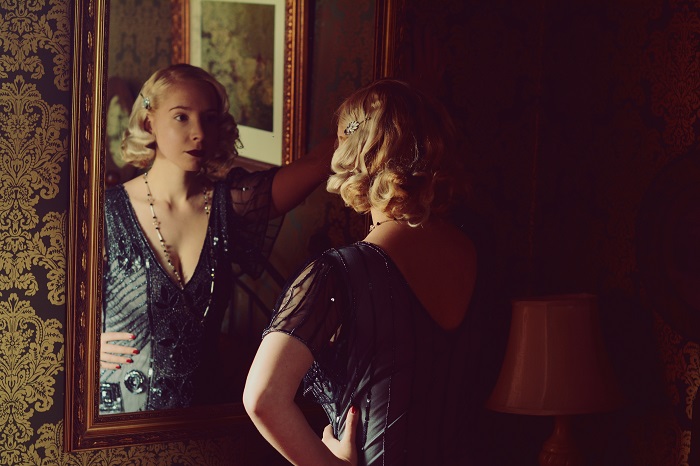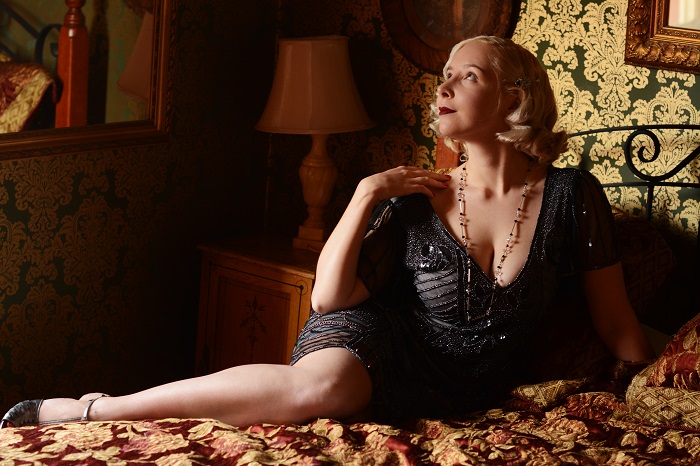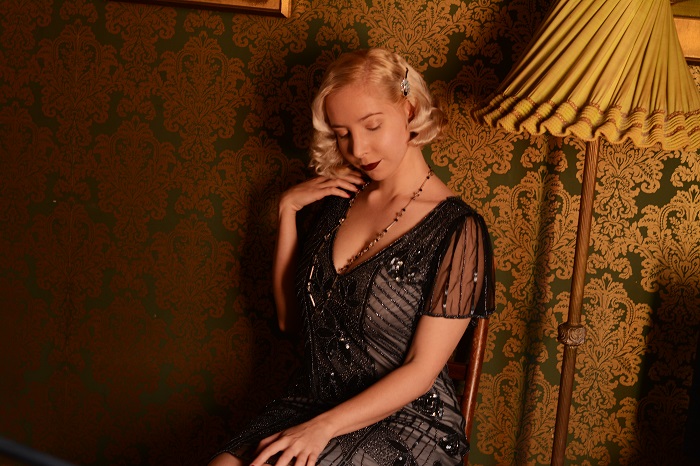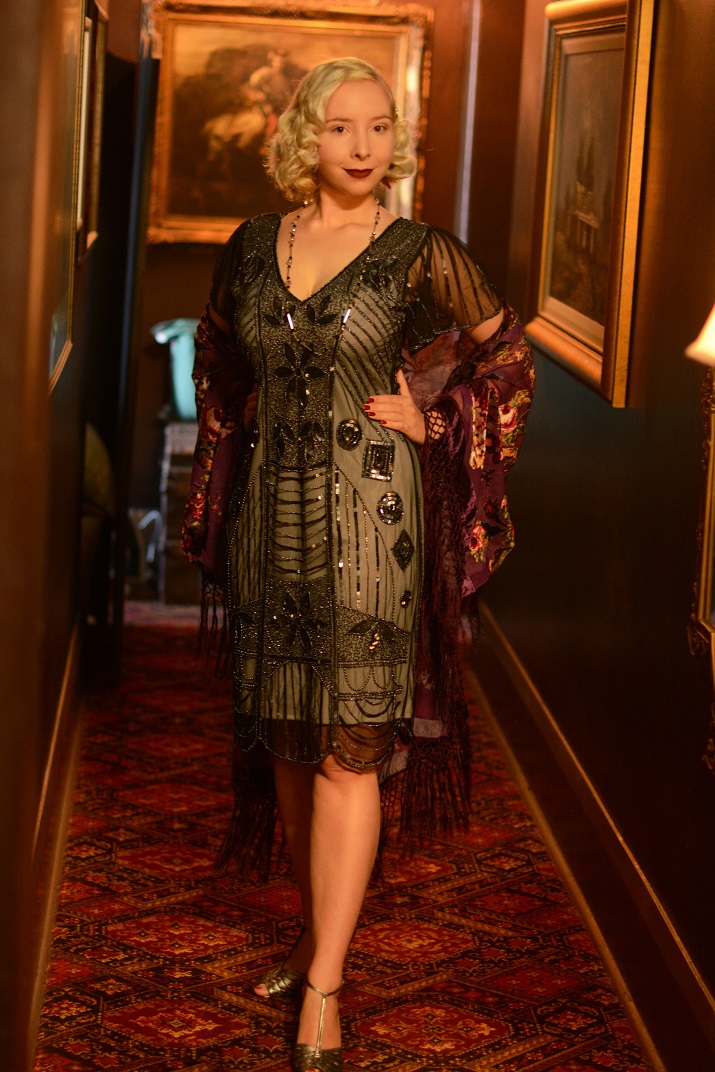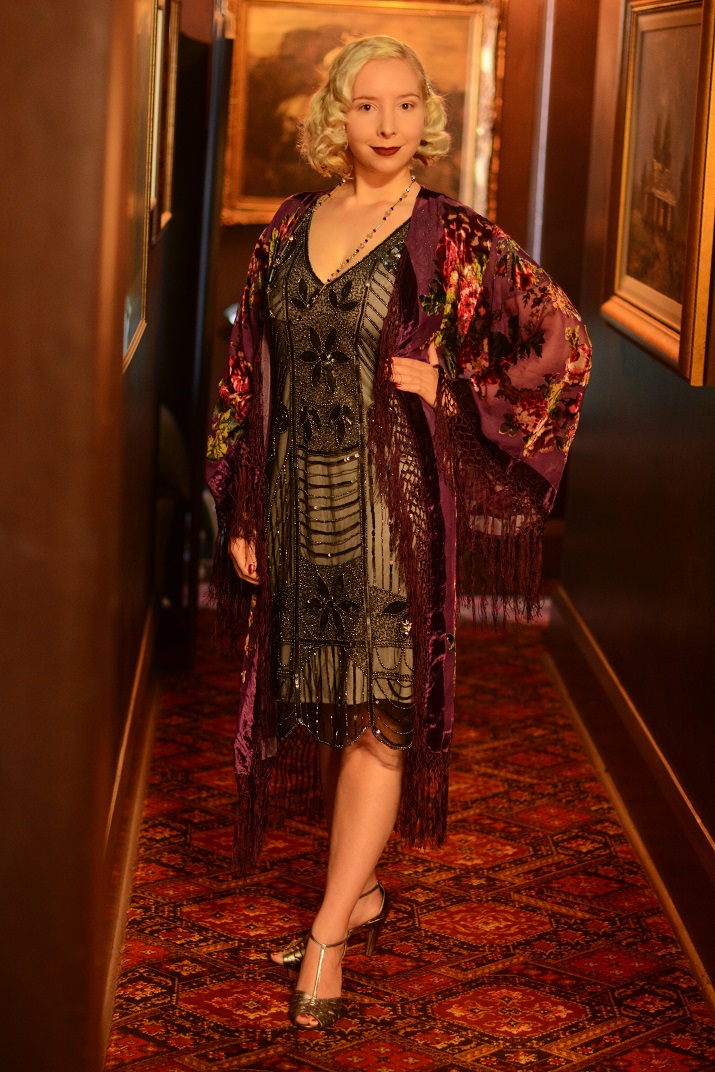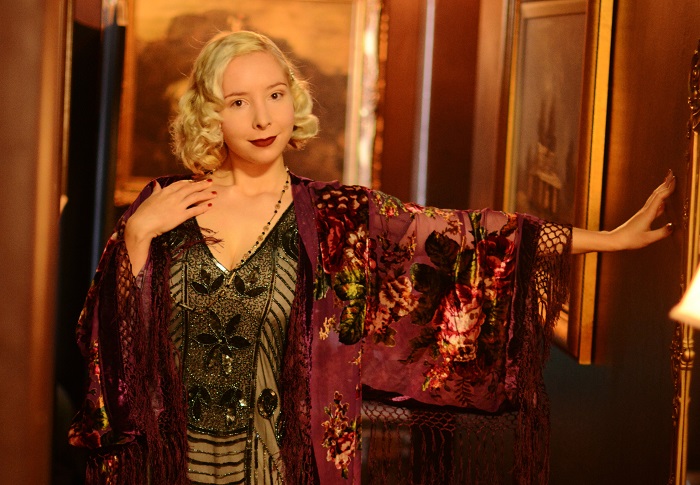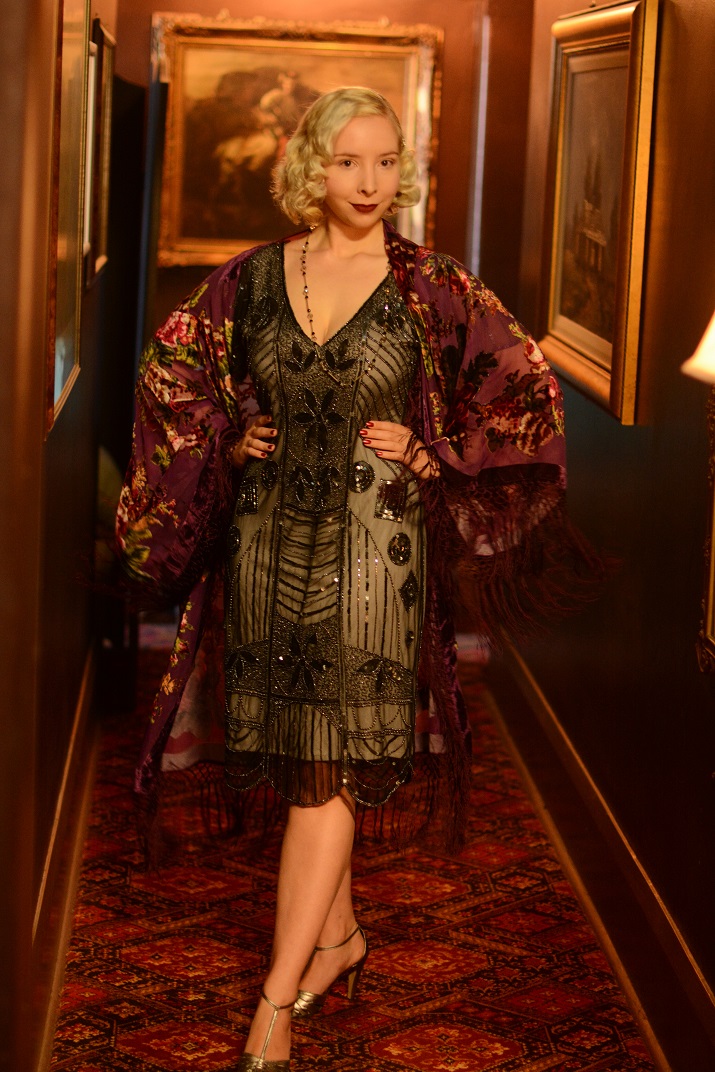 One of my favorite things is having an occasion to dress up. Although the outfits that I generally wear are already what most people would consider to be 'dressed up', I really love evening wear because I feel that with evening wear I can take more liberties. I love to throw on a fabulous beaded dress and a velvet shawl for a night out because the luxurious textures of the fabric and material make feel more glamorous, and daring.
In my wardrobe there are a few beaded flapper dresses that come out to play, and the wonderful Gatsbylady London sent me the Daisy dress to review. As a company who specialise in 1920s inspired beaded dresses, Gatsbylady have an incredibly vast collection of dresses in beautiful colours, styles and in all sizes. Dedicated to creating dresses that make all women feel special and beautiful, Gatsbylady have flapper dresses for everyone from petite to tall, those in between, and in sizes UK8 – 30.
Flapper dresses can be styled in a variety of different ways, and one of my favourite ways to wear mine is with a piano shawl over my shoulders. This is a great way of ensuring that you don't get cold on a night out, and adds extra glamour and authenticity to your 1920s outfit. In these photos I am wearing the Daisy dress in black and silver which comes from the selection of short dresses that Gatsbylady have on offer which is a range perfect for those of an average height. I myself am 5'5" and the hem of the Daisy dress falls just below the knee.
The flapper style that the 1920s is best remembered for did not emerge until 1926 when it became fashionable for more rebellious and reckless young women to show off their legs. During this point hemlines were at their shortest, with some dresses going as far as revealing the knee cap draped over with sheer beaded over skirts worn with shorter lining.
A flapper dress does not have a zip, and for this reason I personally like to go a size up in order to be able to slip into the dress easily. I also prefer a more relaxed fit to accommodate for my bust and hips, and in these photos I am wearing the Daisy dress in a UK10.
Of all the flapper dresses that I have worn so far, the Daisy dress by Gatsbylady London comes up as the most comfortable to wear in terms of fit and construction. In most cases slips are sold separately from flapper dresses, meaning that you then need to worry about finding a slip that is the right colour and length, not to mention adding significantly to the cost of your outfit. The Daisy dress comes with a slip that is built in, therefore taking the hassle out of finding a matching slip which is much appreciated!
Since receiving the Daisy dress to review I have had the pleasure of wearing it on two occasions and it has quickly become my go to dress to wear on a night out. The reason for this is due to the high construction quality of the beautiful bead work. I love a beautiful beaded dress, however not all dresses are made equal and some flapper dresses lose their beads the second you put the dress on. In the past there have definitely been instances where I have had dresses that spray beads all over the place with every move, and it's really not ideal when it comes to the longevity of a dress.
As divine and heavily beaded as the Daisy dress is, I don't believe I have lost a single bead on either occasion I have worn Daisy out. This is why the Daisy dress by Gatsbylady gets a standing ovation from me. I know that I will be reaching for it on future nights out as I know that I won't have to worry about sitting down quietly and carefully when I'm wearing a dress that can stand up to a good time!
Wearing:
Daisy dress courtesy of Gatsbylady London
thrifted piano shawl & necklace
David Lawrence heels