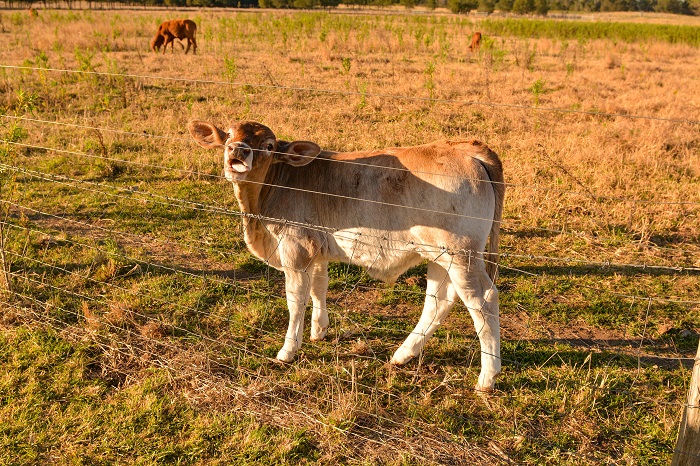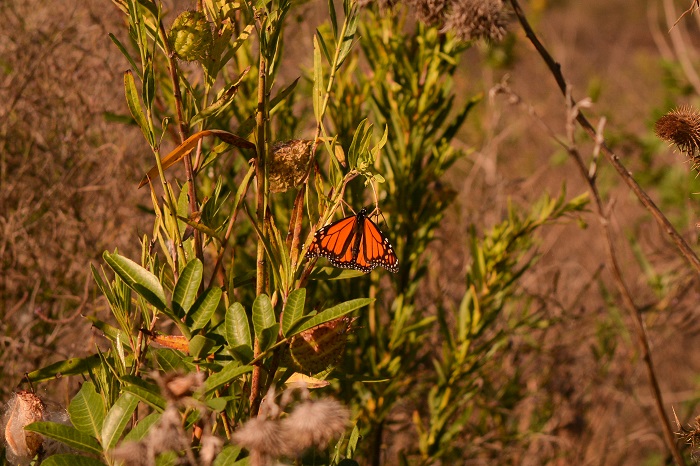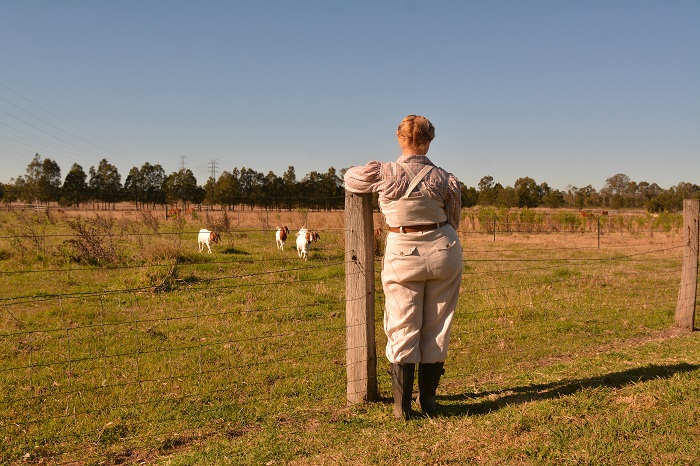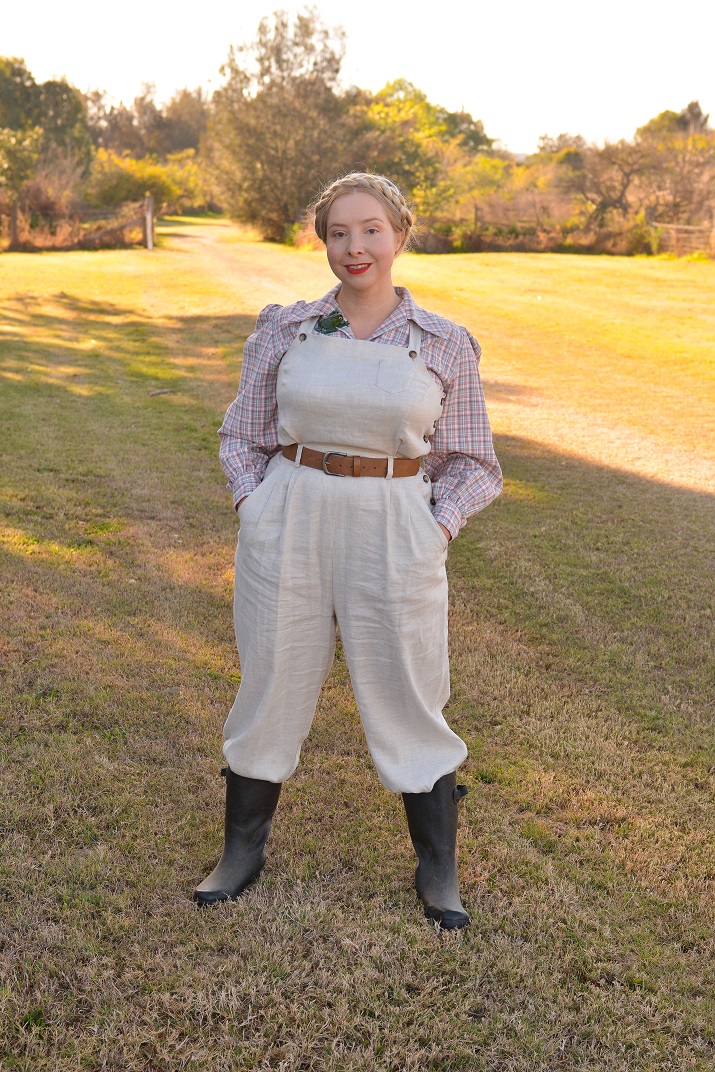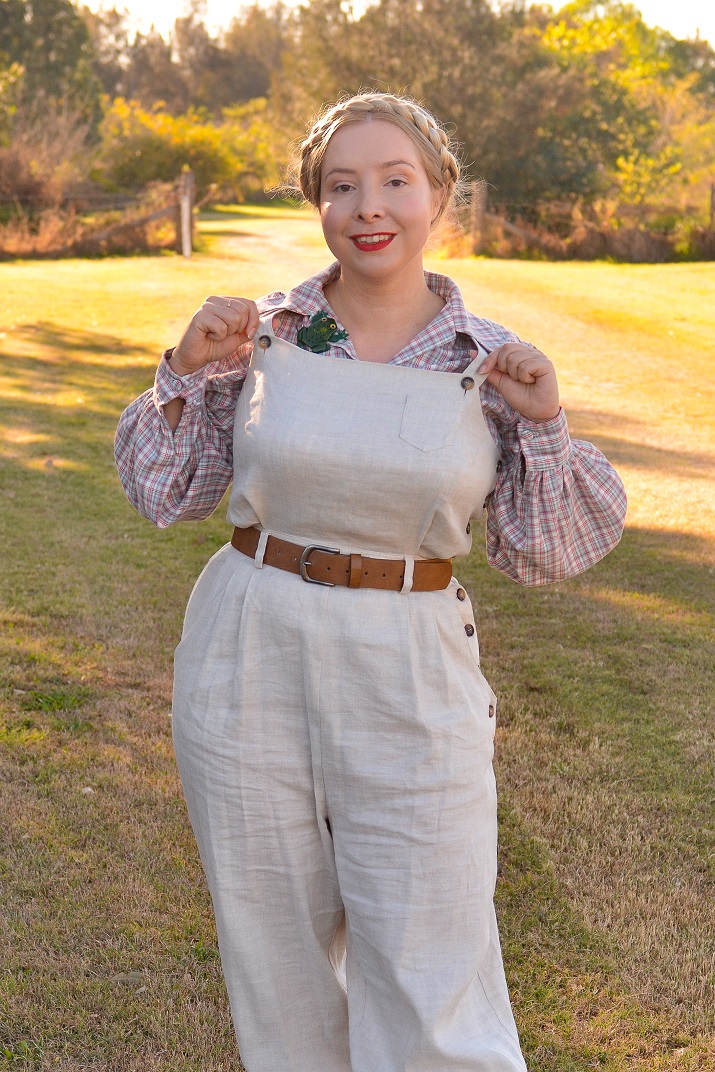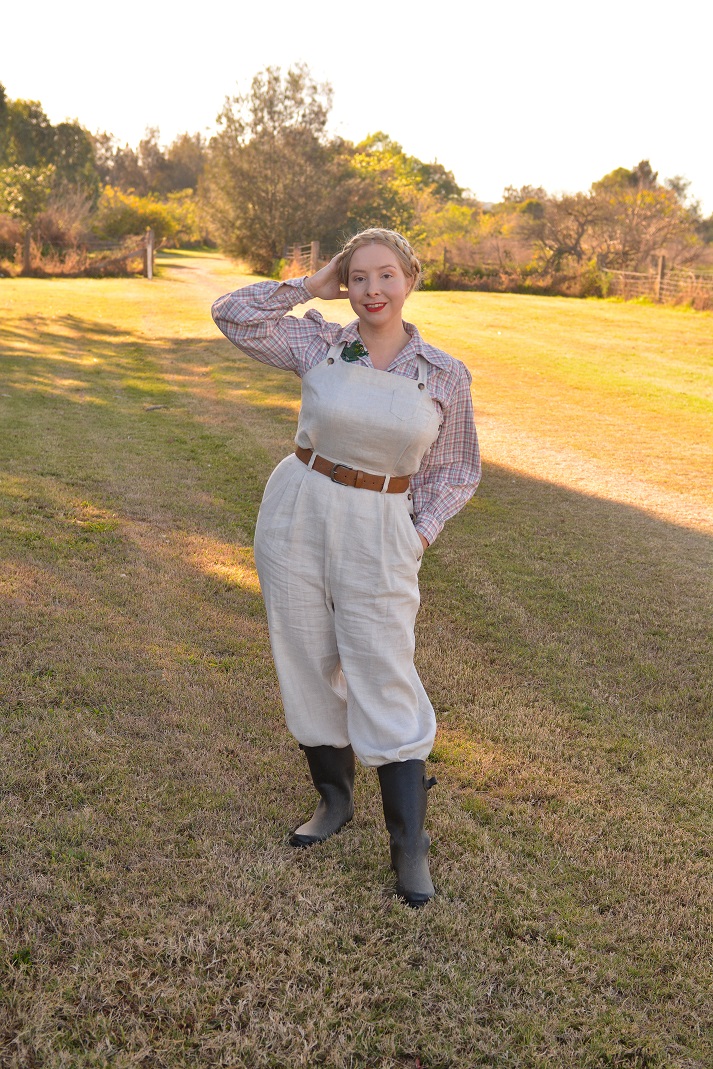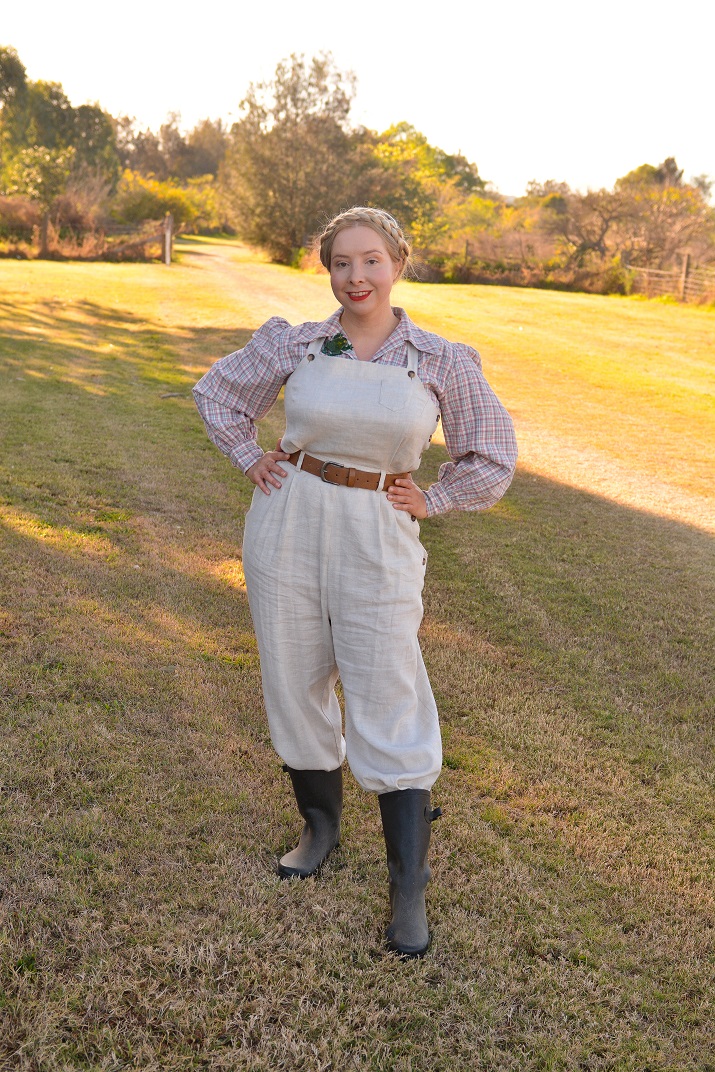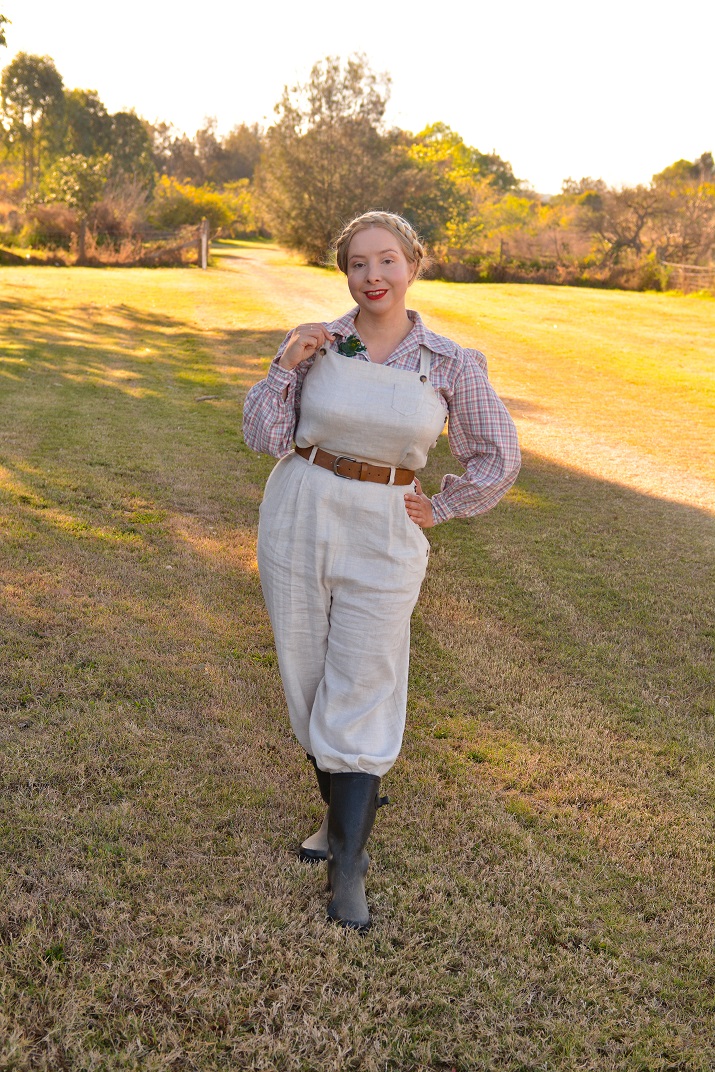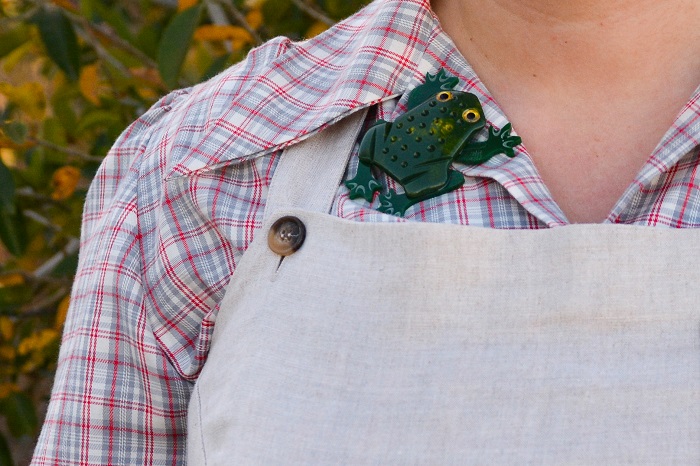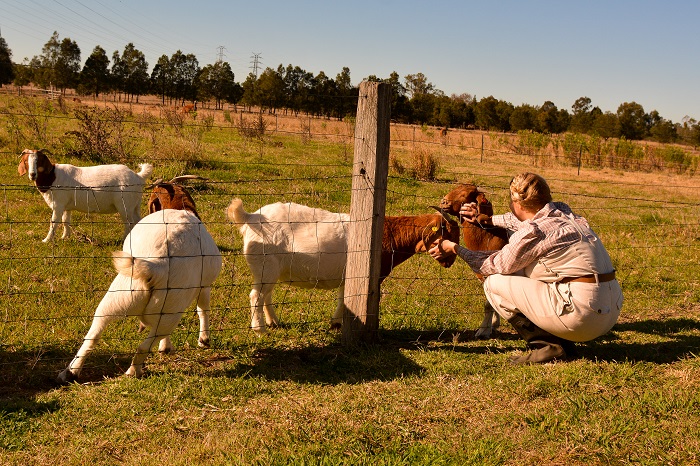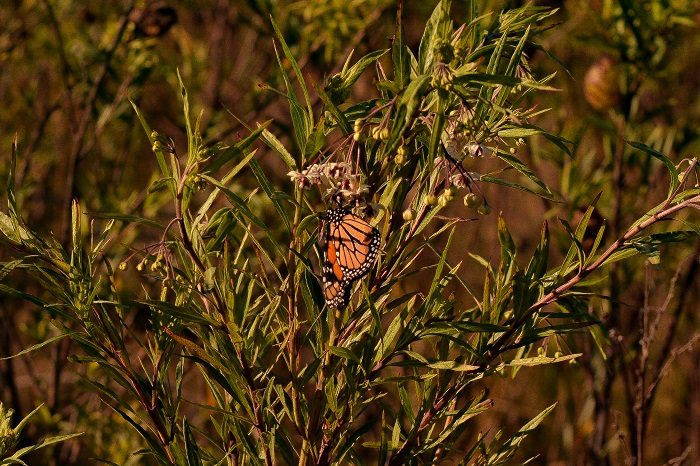 A few years ago I was very much attached to my denim Freddies of Pinewood dungarees. I loved how they looked, but unfortunately living in the tropics you don't get a lot of wear out of denim. So when Emmy Design did a pair of dungarees in linen, I thought hey what a great idea! And ordered some right away. That's not to say that I don't still absolutely adore wearing the things Freddies of Pinewood make; the blouse I'm wearing is one of their Spellbound blouses, which I own in several prints.
I have never considered myself a reenactor, more of a vintage fashion enthusiast. The folks who do reenacting, many of whom I consider friends, put in a great deal of effort (and funds) to create authentic impressions. Some of my favourite impressions I see people do are of the Women's Land Army. And this here is my not so authentic take on a WLA look. Not authentic for obvious reasons like makeup, and my silly little Luxulite frog brooch that I love.
I will say though, there was a young bull who was most unhappy when he saw me go past his pen and ran around huffing and stomping at me. Poor fellow probably though I was there to give him the snip. The goats however were very pleased to see me. I had been to visit them previously when I took my toddler nephew to see some animals, and they instantly recognised me as the person that knows how to give really good scratches. What I've come to understand is that goats are quite similar to dogs. They are very smart, food oriented, needy and love a good scratch. Such characters too!
Given that I've talked ceaselessly about how much I loved Helen's outfits in All Creatures Great & Small…this is definitely the kind of thing her character would wear. With a cute knit or tweed blazer worn over the top, of course. Unfortunately for me that ship has sailed, as spring started early this year. We have been given a prediction of an extremely hot and dry summer ahead too, so I'm really not excited about that at all. Currently I'm trying to decide what to do with the vegetable garden. To persevere and use shade cloth and spend a fortune on watering…or to give the whole thing a miss this year…Decisions.