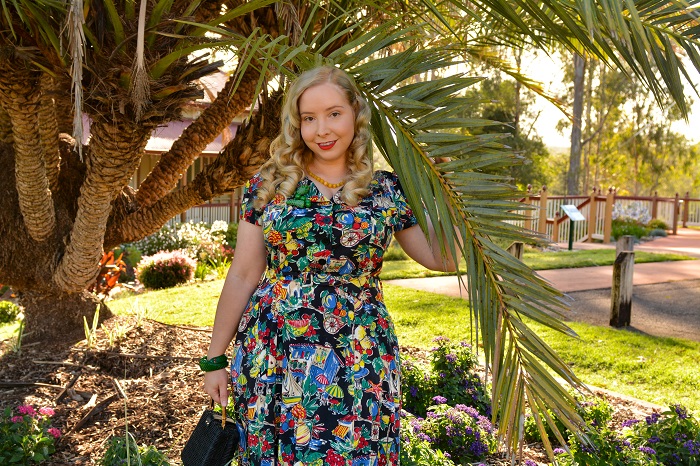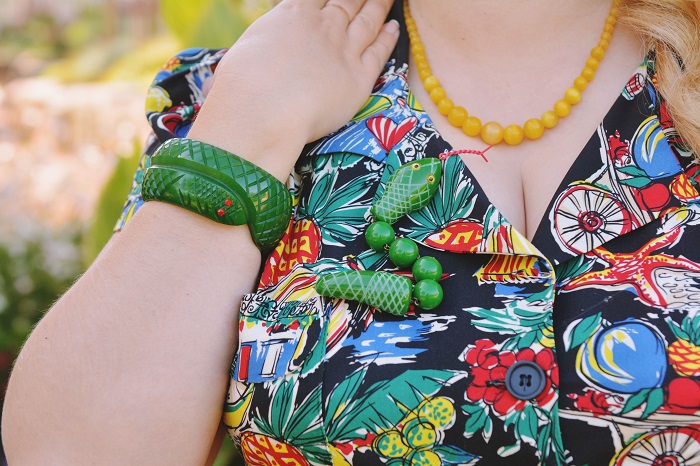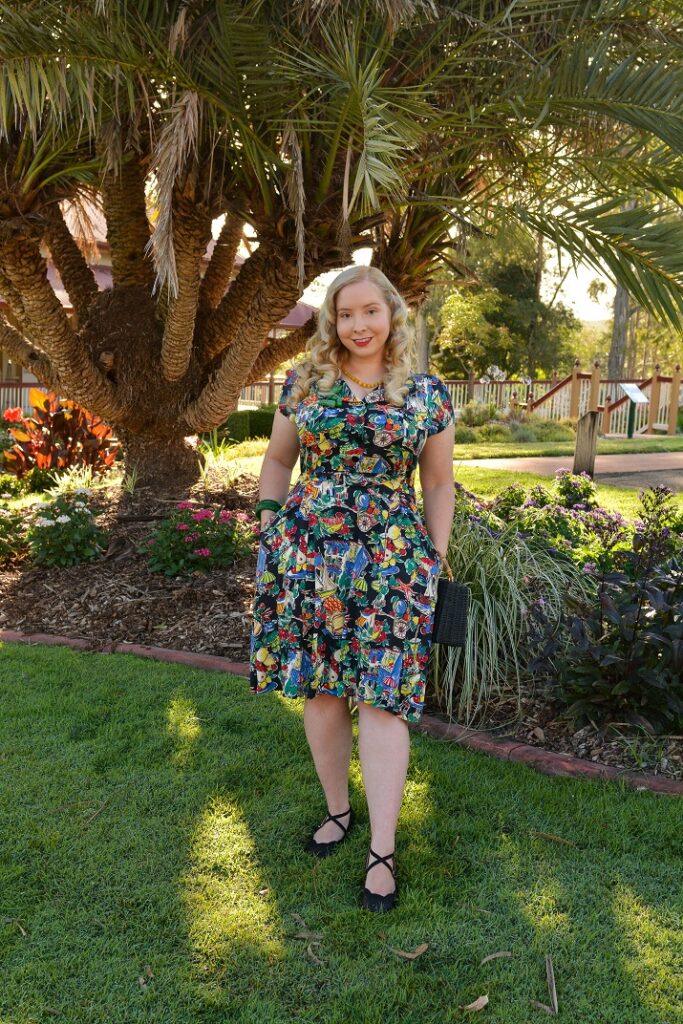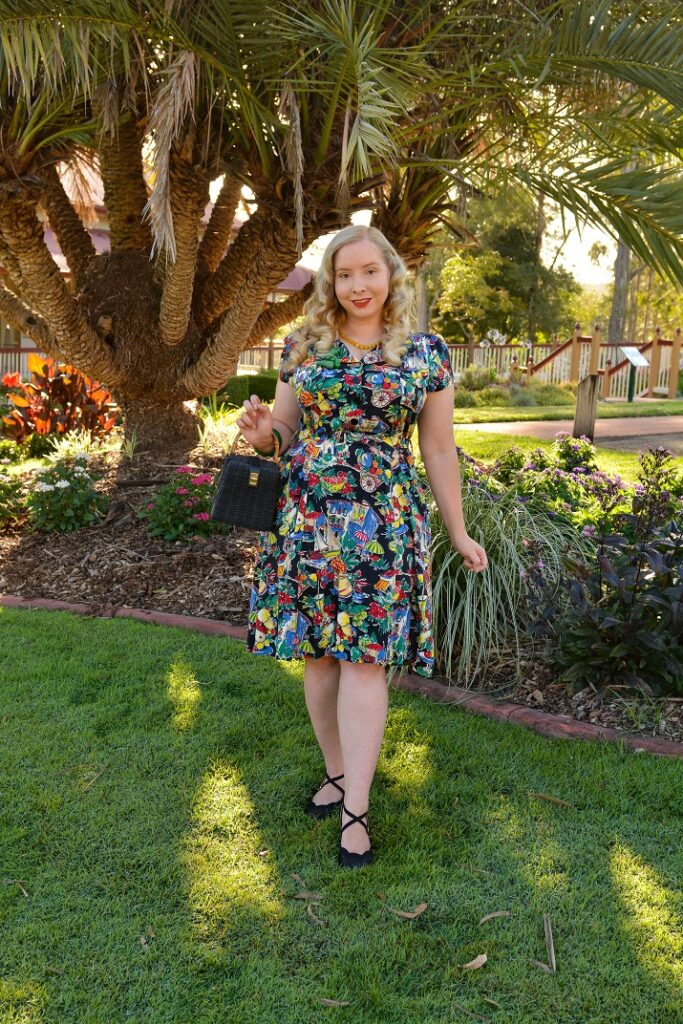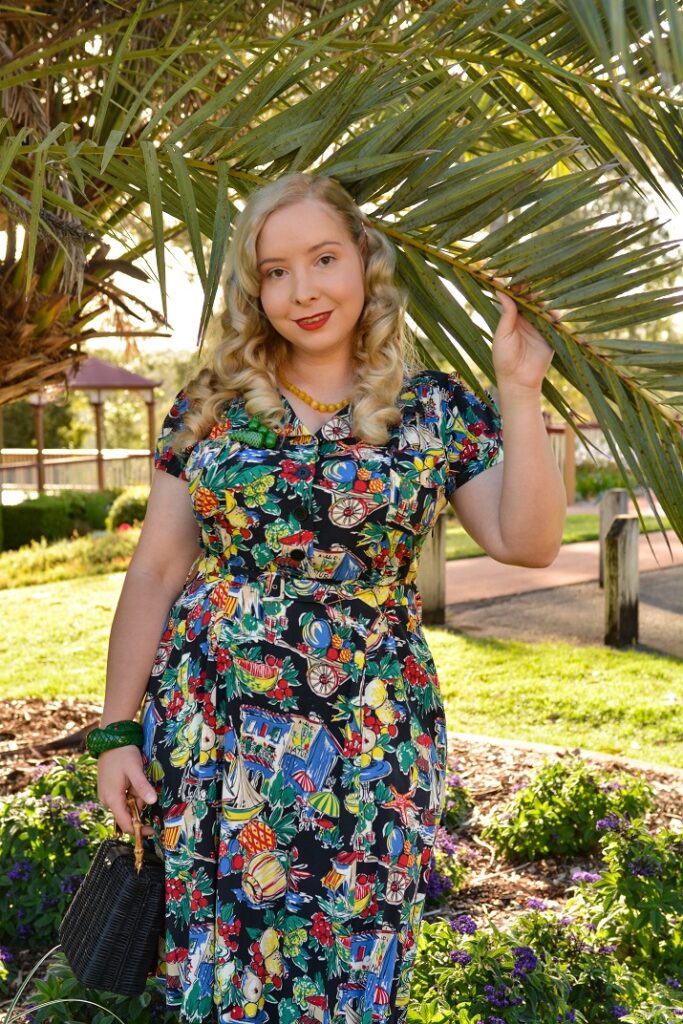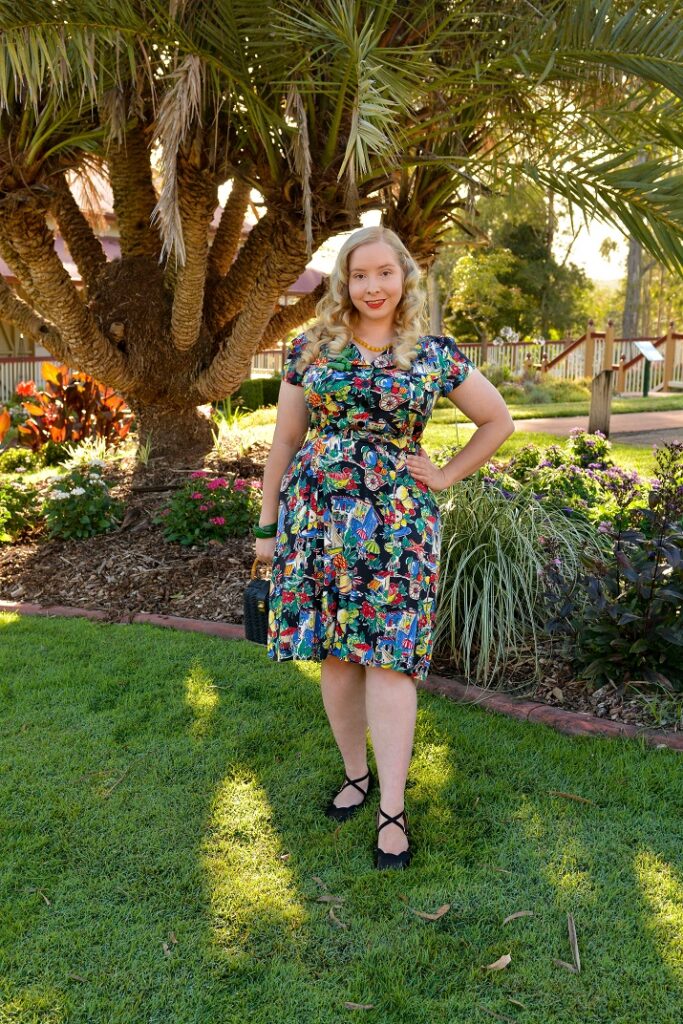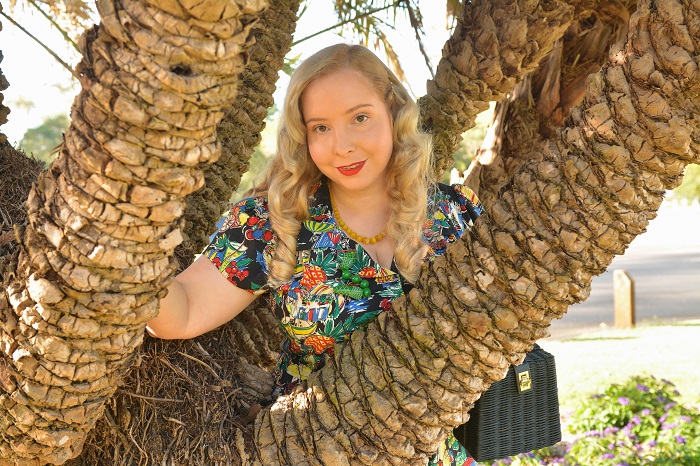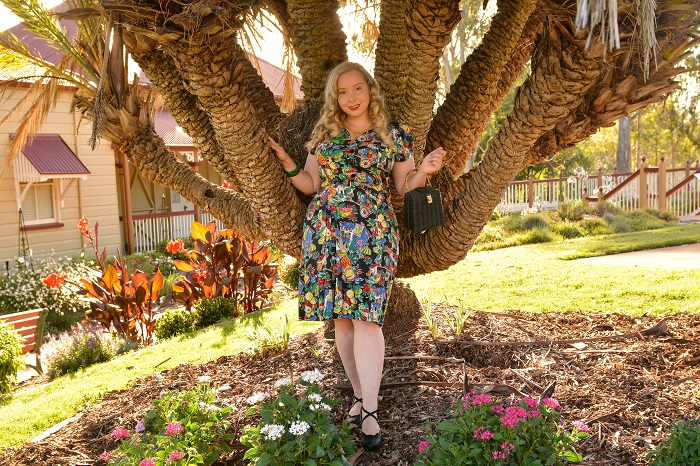 Back in my baby vintage days (a phrase I've noticed folks in the vintage scene use to describe their youthful vintage fashion faux pas) I remember going to Sydney and seeing the Retrospec'd shop in Darlinghurst. They had a stunning shop window and seeing all of those beautiful clothes was inspiring. At the time I was a broke student, so their stuff was a bit outside my budget. So I could only afford to go in and admire the clothes with the intention of someday owning them. These days I don't even have to go to Sydney to visit their shop front, as Retrospec'd opened a shop on the Goldie late last year. Which is definetly something I'll be taking advantage of! I've been really loving the 40s designs that Retrospec'd have added to their range, in particular these rayon shirtwaist dresses.
Wearing this loud noveltly print dress is always such a pick me up. It's my good times dress; having already seen many fun occassions in the short time I've had it. For example, it was a no brainer deciding to wear it out for cocktails on the water and Brazillian BBQ. It's easy to get lost in the print – there's so much going on! And I always like to add fun accessories when I wear it. I love snakes (green tree snakes and green tree pythons are my favourite) so I have a hard time not wearing this brooch and bangle combo with every outfit.
I think it's so important to wear things that make you smile even if you aren't feeling your most confident. Which is definetly the case here, but I'm working on that as I focus on taking control of my bad lifestyle habits which have left me not looking my best lately. I've kind of thought on and off about taking a break from blogging and just focusing on losing weight, but then I figured if I keep taking photos like I have been at least a few months from now I can compare photos and actually see the results. To hold myself accountable. I also realise that talking about this stuff isn't the done thing these days. But I'm talking about it. So cope.