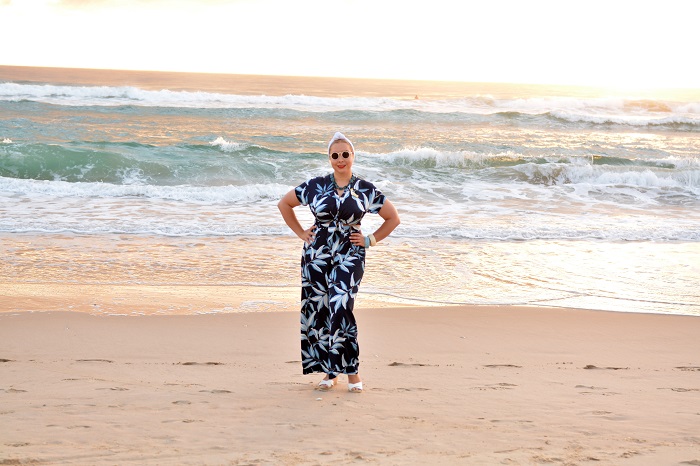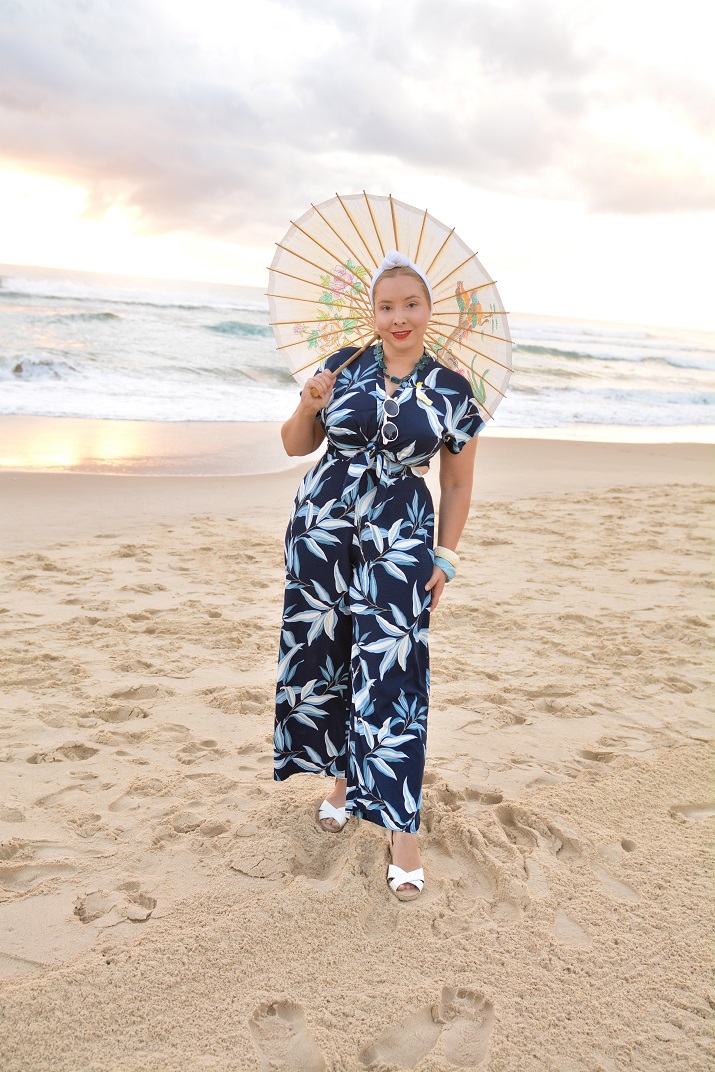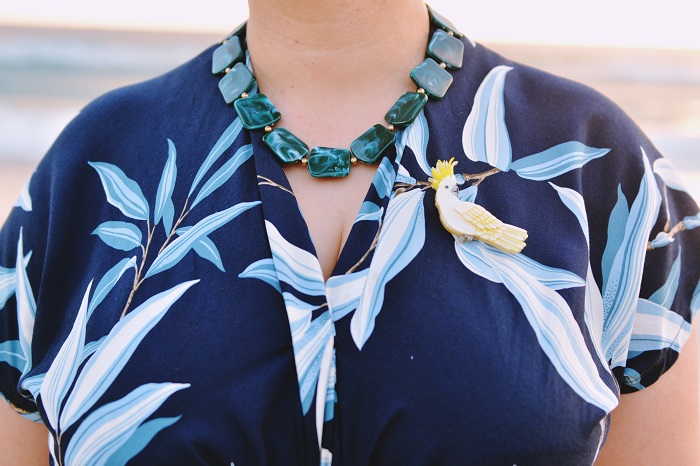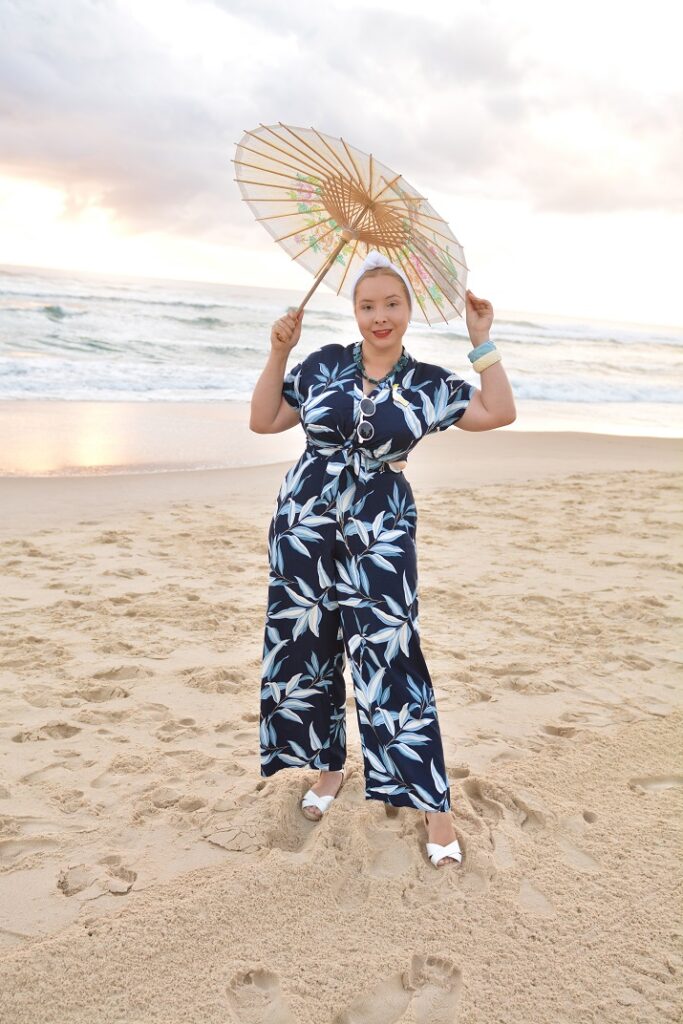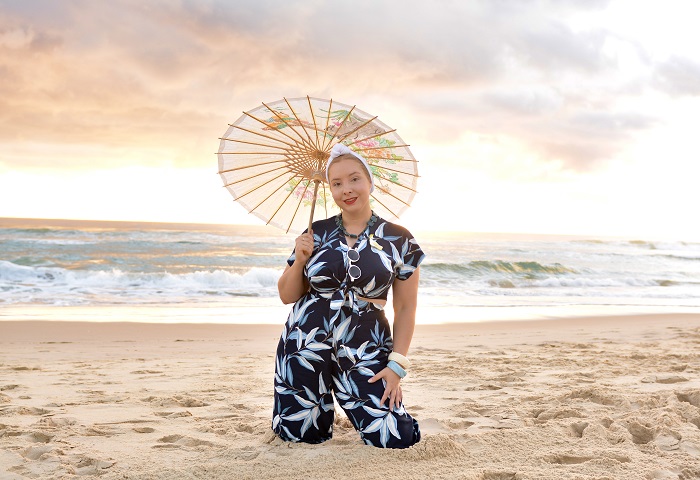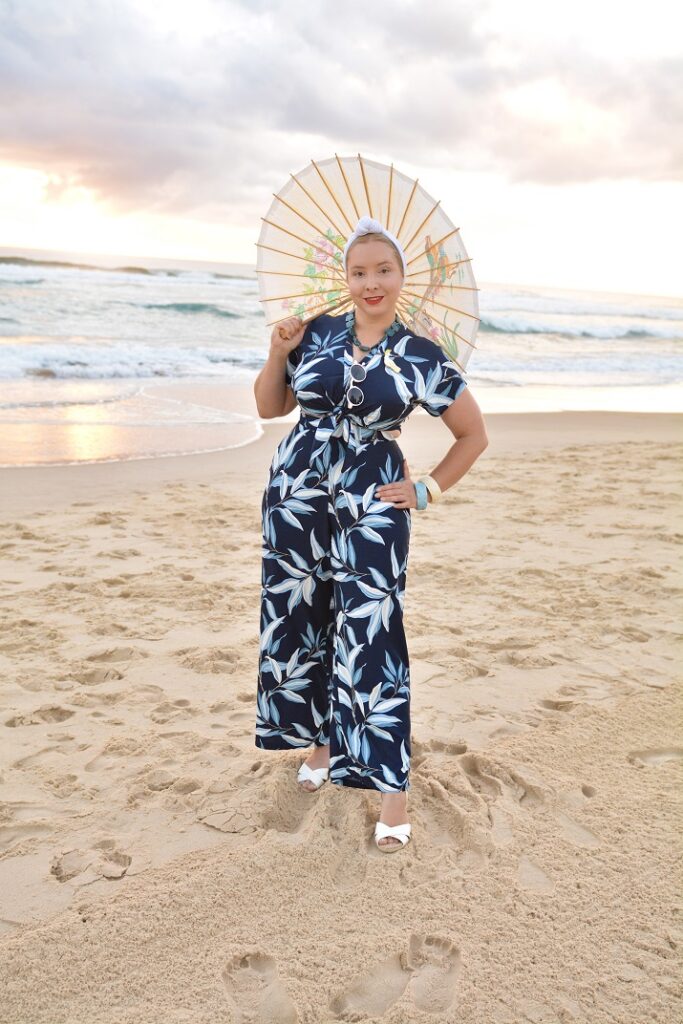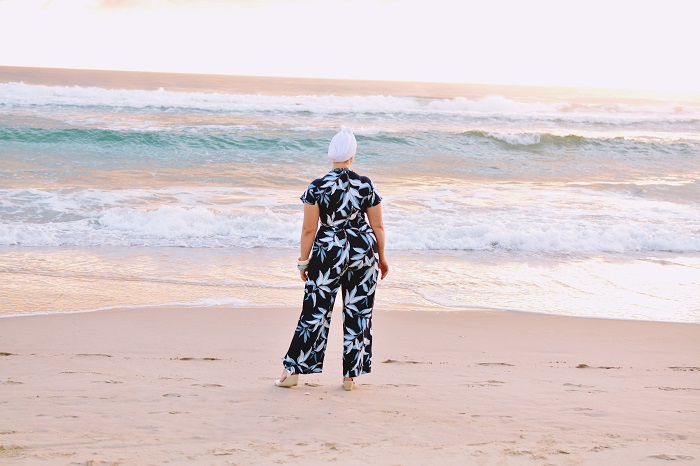 Just before the latest wave of the virus kicked off here in Australia, we went on a little holiday. We got pretty damn lucky with the timing being right before Christmas and before things became really grim. The decision to go on holiday to the beach was pretty random. I was (re)watching The Sopranos and there's that episode where Paulie and Tony go to Miami. I've never been to the US, but from what I understand Miami is just like the Gold Coast here. There's even a part of the Gold Coast that's called Miami, so close enough. It's tacky, touristy and sleazy; what more could you want from a holiday destination?
Even though the plan for the trip was to stay at a third rate hotel, drink cocktails in dank bars next door to strip clubs and eat crappy fast food, I still packed like I was headed to a luxury resort. I like to think of this outfit as Norma Desmond goes to the beach. It's a vibe. Planned with the intention of something that did not require me setting my hair for the outfit to look complete. Because there's just no point in that if you're going to be swimming a lot. And because with my hair at this length it takes ages to dry, and even longer for curls to set properly.
I saw this Miss Bamboo set (in a different fabric) on my friend Ruby and loved it so much on her that I had to have it. She styled hers with a white turban as well, so this outfit is inspired by her look. The perfect set for lounge wear and resort wear. Day time, night time, beach or bar; it works for most outings. Which is just as well because I ended up wearing it over and over again. I realise from looking at the photos that it doesn't really look like a two piece set. And that's because I went about four sizes up because the trousers run small. So it ended up being too big in the waist, but I was able to make it work. I personally prefer the more conservative fit, and it's more discrete with my doughy bits.
Normally beach photos are a total nightmare lighting wise, so it was nice to get a set that wasn't over exposed or hazy; thanks to the cloud cover diffusing the sunlight. I wish it was always this easy because I have a lot of beach appropriate outfits I'd like to get through this year. So fingers crossed for that!