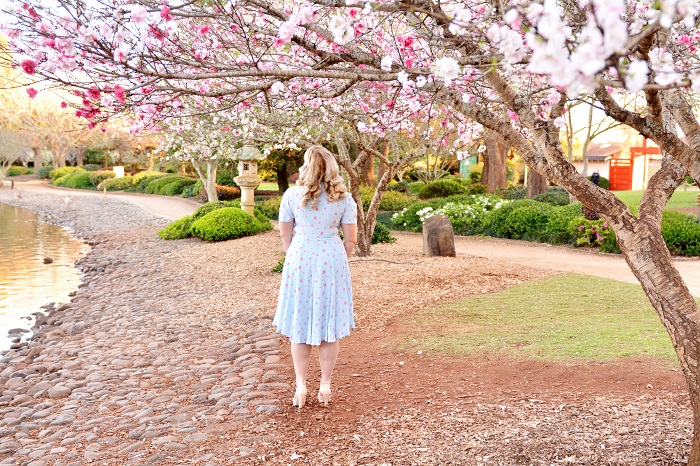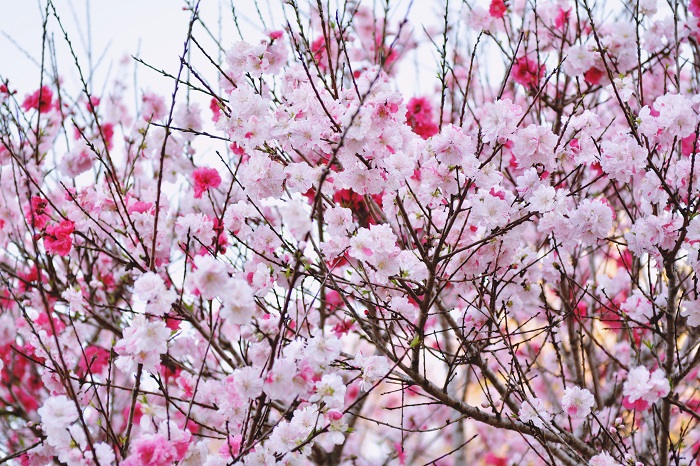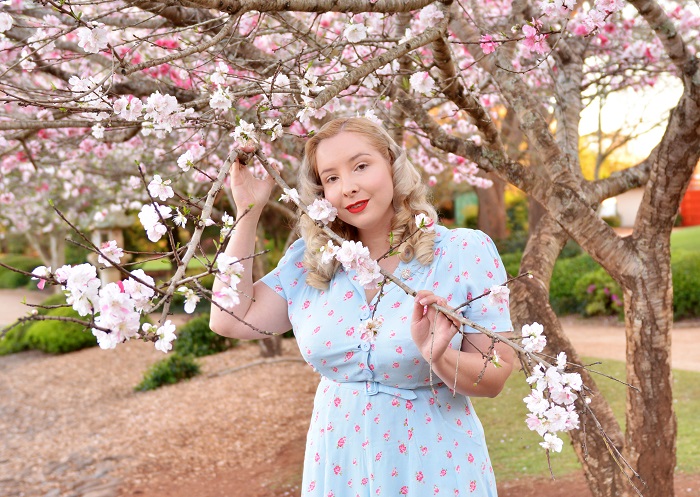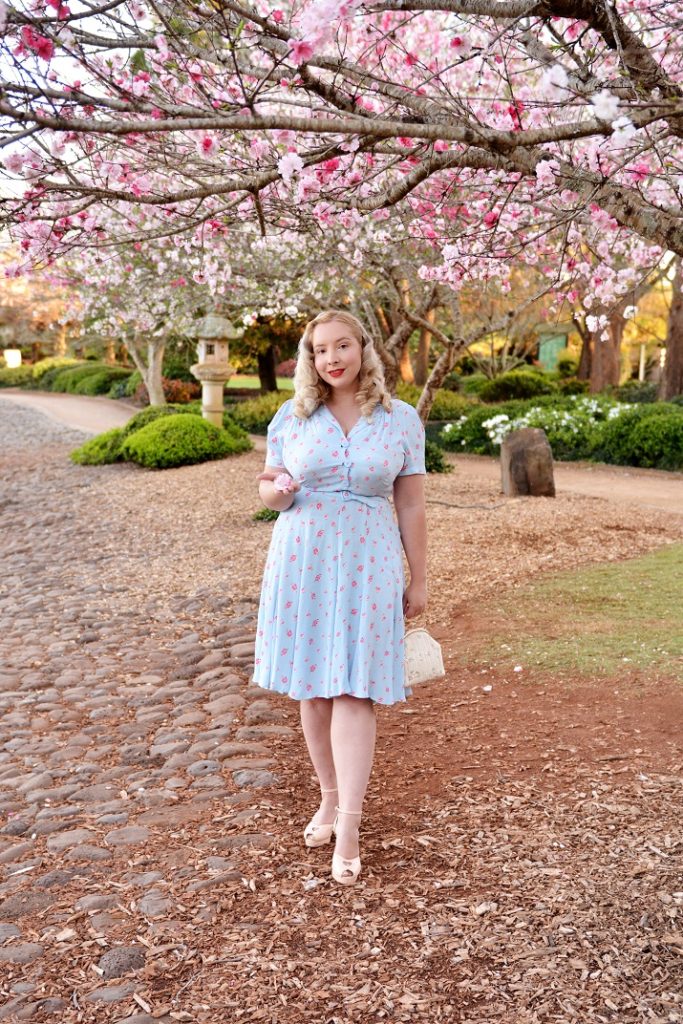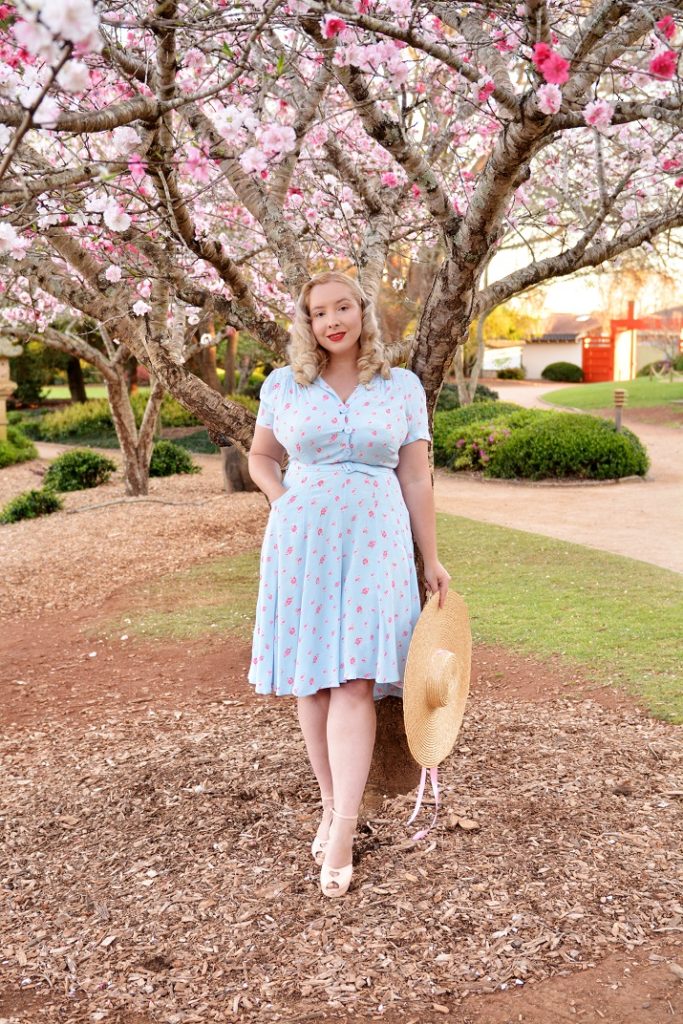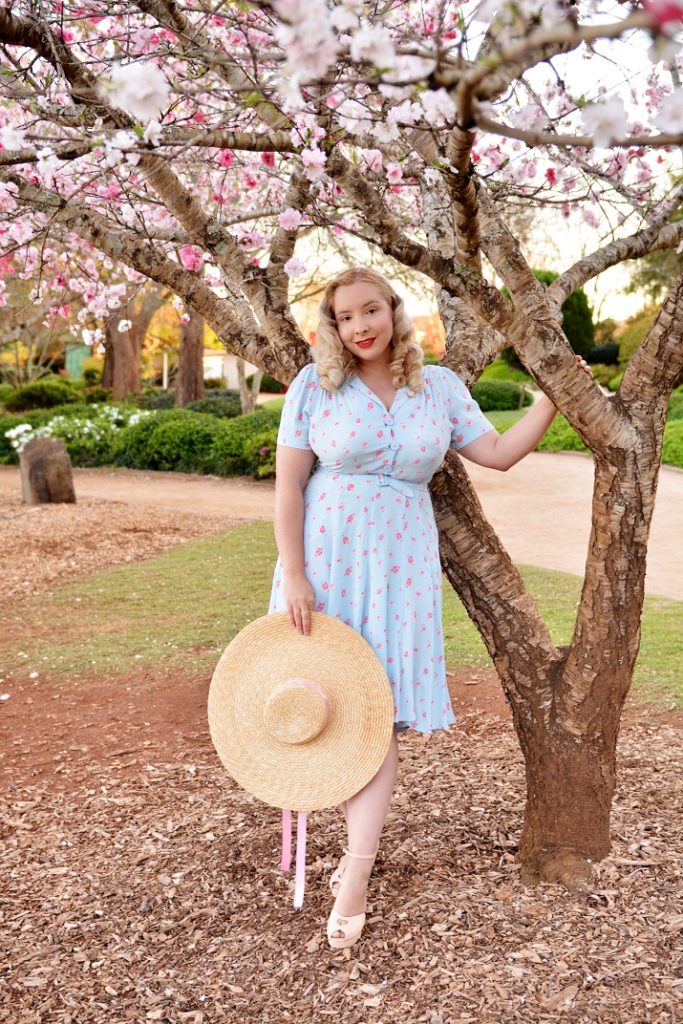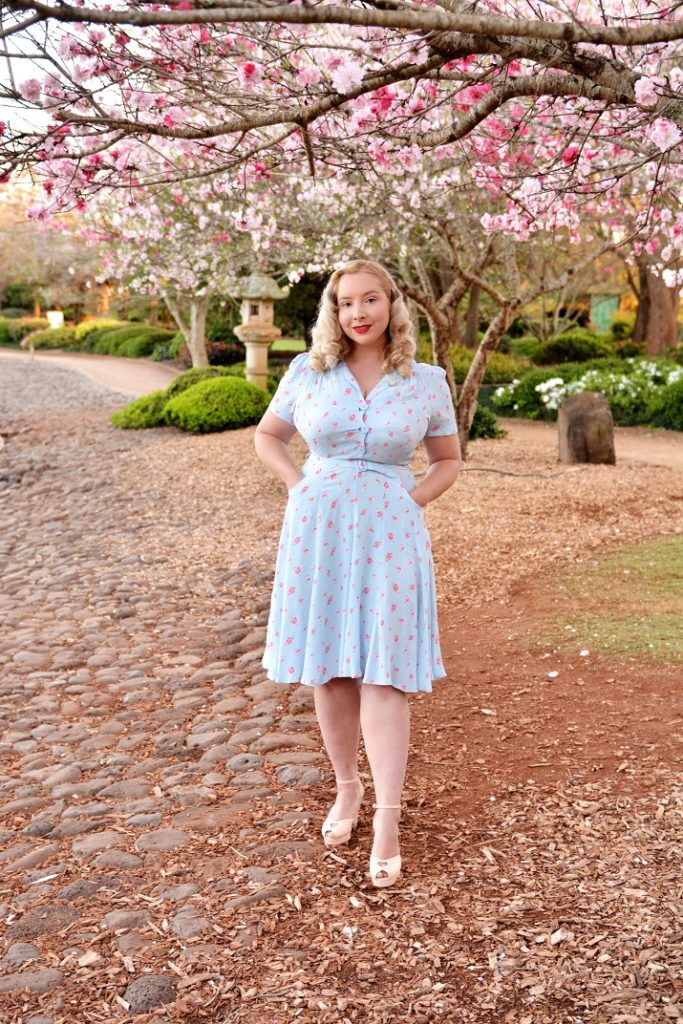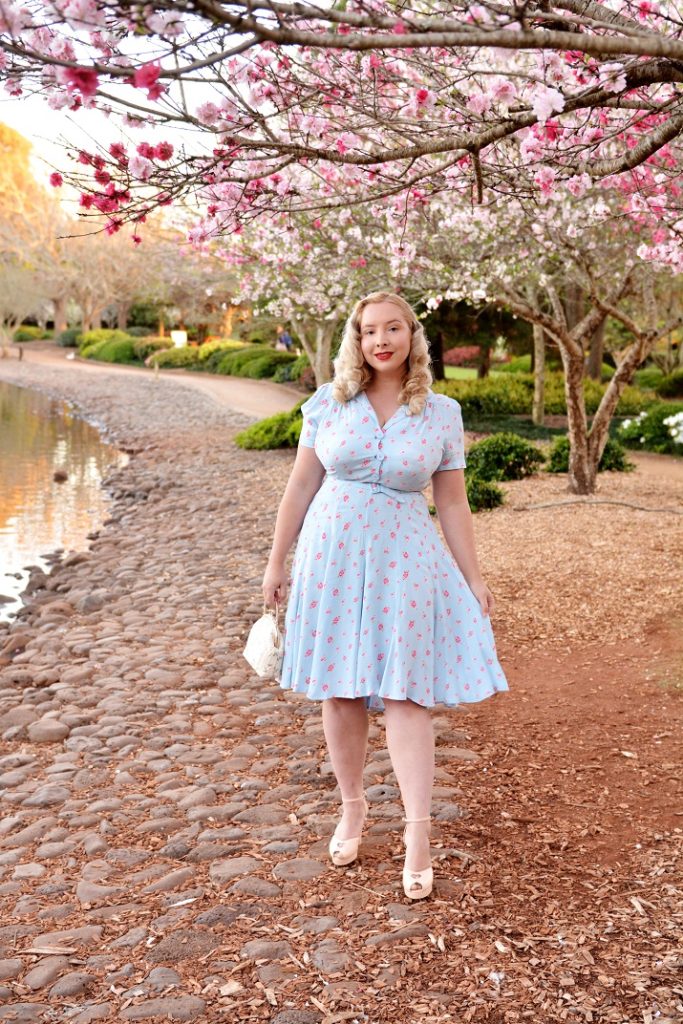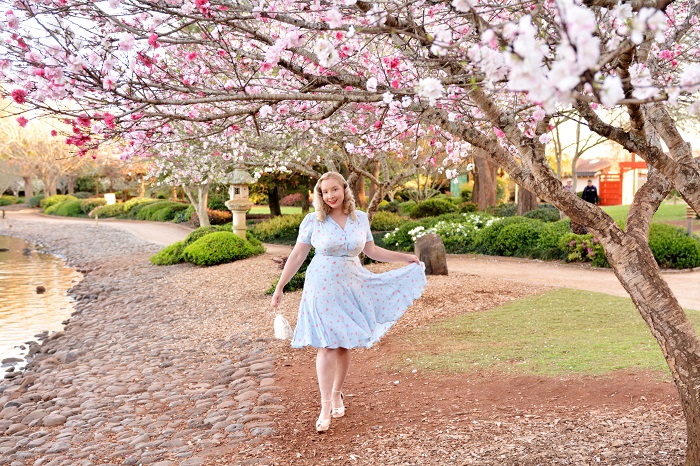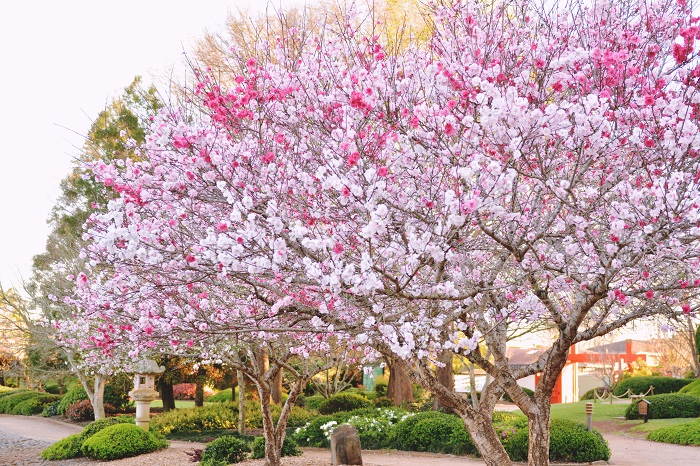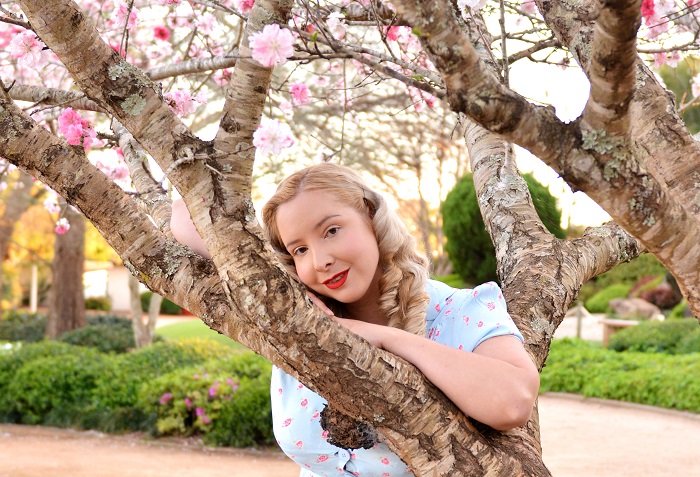 And now, for this year's lot of gratuitous cherry blossom spam. As long as I'm alive I will never tire of seeing these beautiful trees in bloom. It will always be one of the highlights of each year, and my all time favourite backdrop for outfit photos. In preparation for my annual pilgrimage to view the cherry blossoms, I spent a while going back and forth trying to decide on the outfit I wanted to wear. The Lisa Powder Blue Rose dress wasn't an obvious choice at first because I originally wanted to do a pink dress to match the flowers.
But then I realised that the lovely pink roses on this dress can also pass for sakura flowers. As it turns out, the powder blue ended up being a very pretty contrast against the pink back drop of fluffy blossoms. I love it when these things work out! With all of the flowers in bloom I am finally coming out of my all winter long inspiration hibernation. I am once more finding the desire to get out there and start documenting my wardrobe.
For, it almost seems rude not to take the opportunity to take photos in such beautiful settings…Even if it does mean prancing around in the cold at dawn for the sake of photos that don't have hoards of people in them. I've even made sure to urge my Brisbane vintage loving friends to make the trip to Toowoomba this month and make the most of this gorgeous garden while it's in bloom. I can't wait to see everyone elses photos!