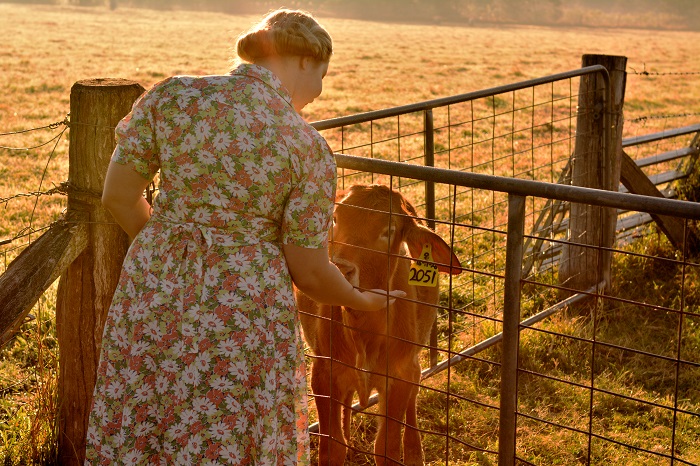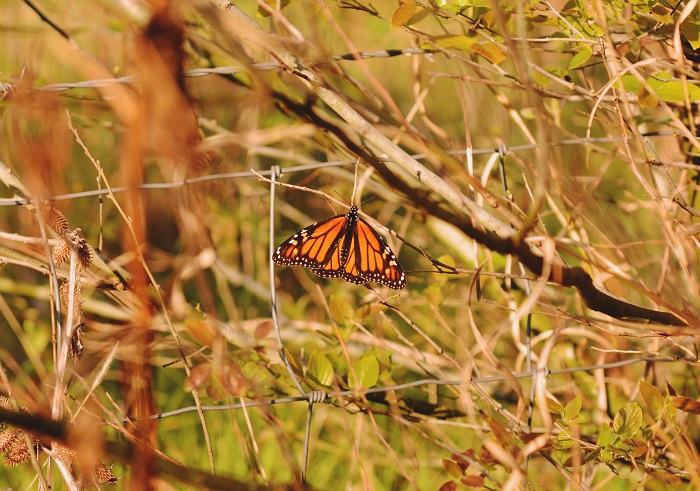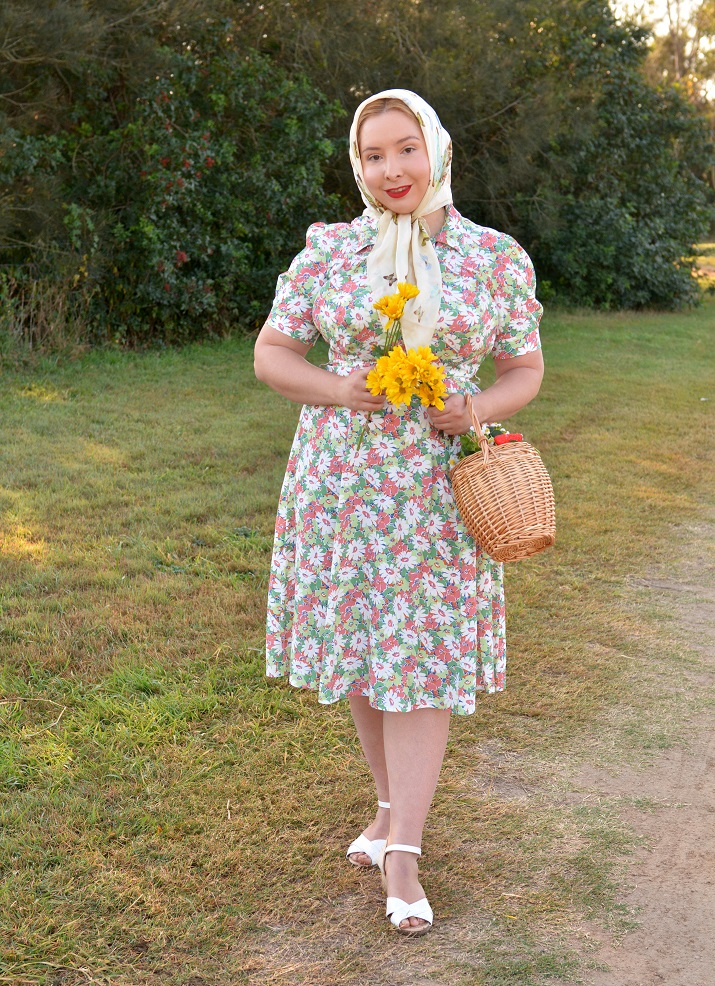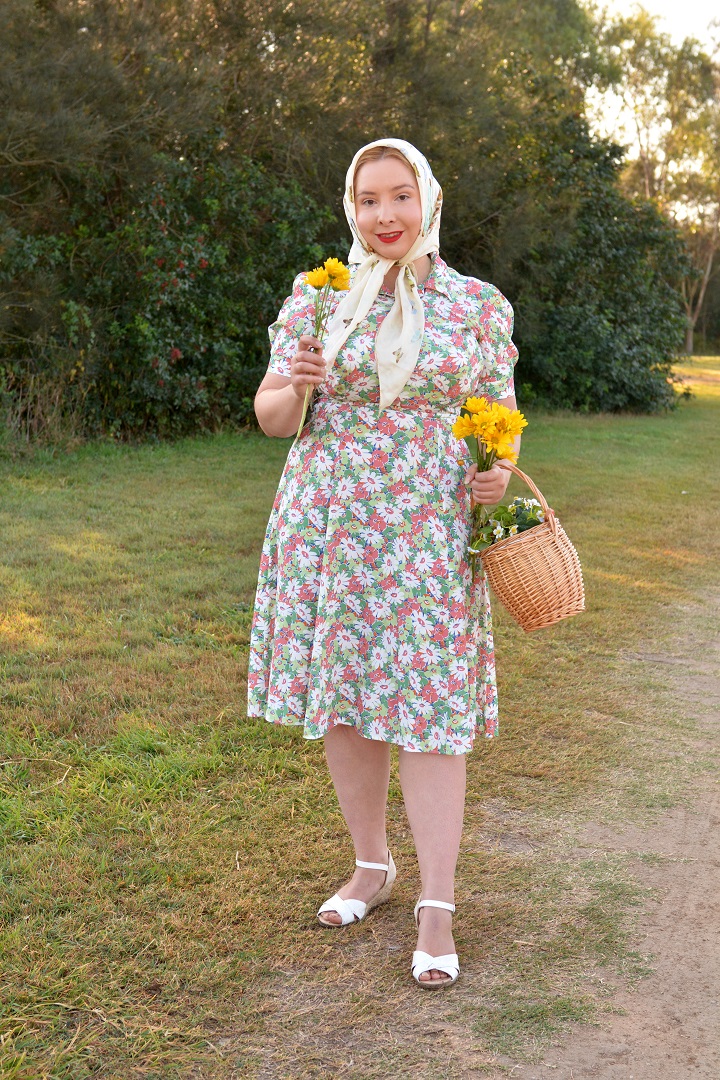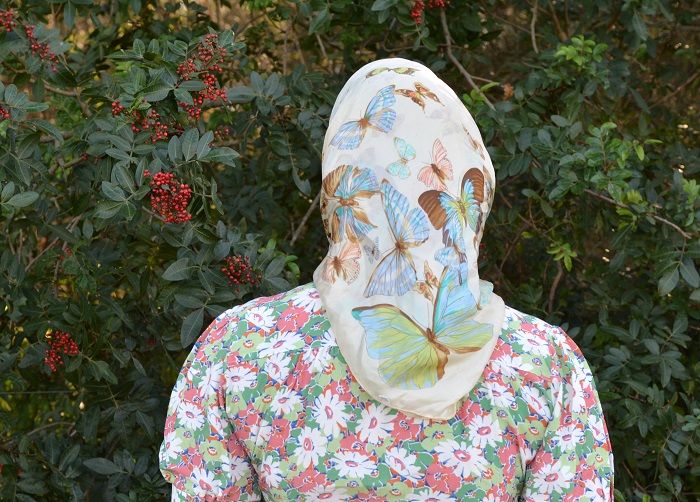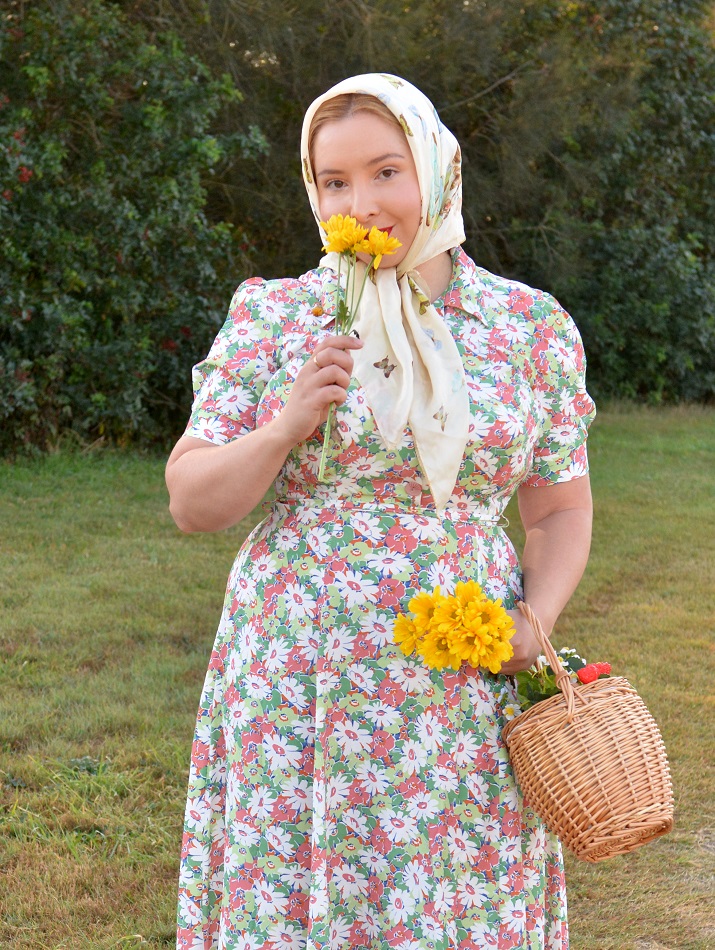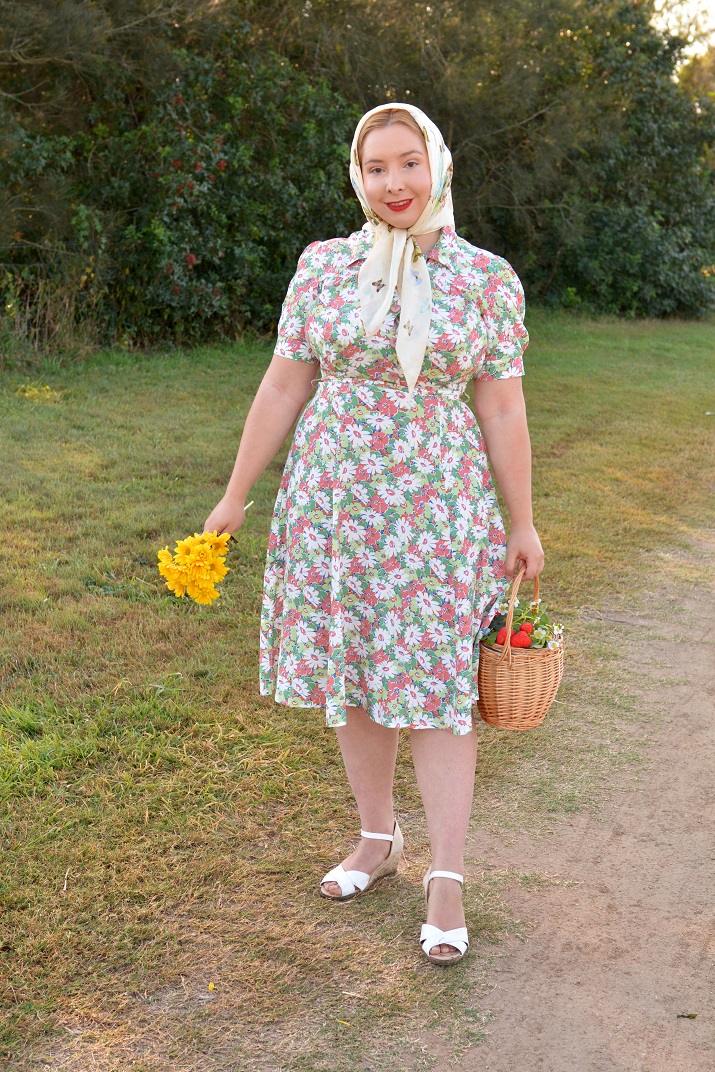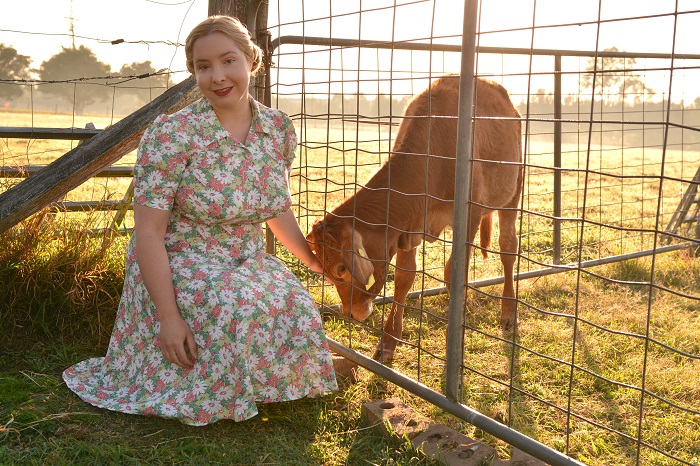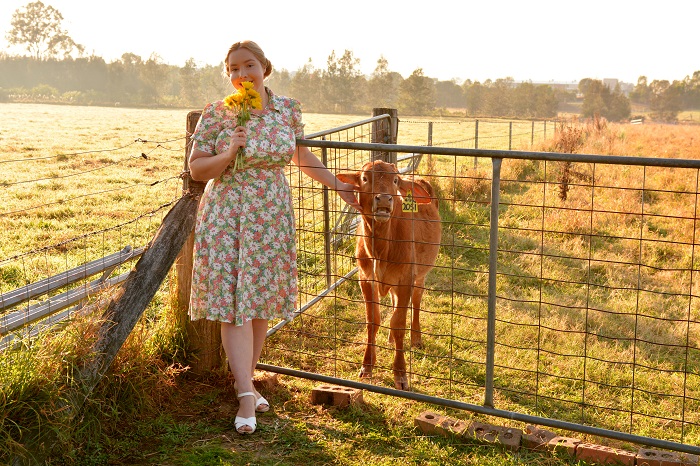 Even I don't know why I decided to dress like the babushka's you see outside Metro stations in Moscow selling flowers from their dacha. Maybe it's that I miss Russia, it probably is. I've noticed cottagecore is hugely popular at the moment, but I think this aesthetic is more communistcore. Let's make that a trending hashtag, shall we? I'm neither against nor for cottagecore by the way, I'm just not going to make it my thing because I live in a house in the suburbs and it would just feel like a lie otherwise. Although I do grow my own vegetables and flowers…and enjoy a good frolic in fields. I don't own a cow though, unless you consider Diago as one, I mean he does kind of look like a cow?
When I was growing up, I used to hate having to wear a headscarf to enter an Orthodox church. Then when I started setting my hair I thought oh but why hide the curls I worked so hard to achieve…This particular headscarf was one that I bought at a market stall in Moscow that I kept in my bag in case there would be an impromptu visit to one of the magnificent churches all over the city. But these days, I'm all for wearing head scarfs. I love them. I enjoy collecting them, and most of all I love how they hide a bad hair day or how puffy my face is first thing in the morning.
Today marks the final day of winter here in Australia, although really winter ended some weeks back. We have had the most beautiful days and I have had absolutely no interest to take blog photos or look at social media. Instead, I've just enjoyed being present in the moment, painting, gardening and spending time with friends and family. Even though I have been saying no more floral dresses…I've decided to relent. I love wearing them, and I feel good wearing them. Which is especially important right now while I work on shedding the bulge I'm currently sporting. There will be time later for wearing something more exciting. But for now it's babushka chic.