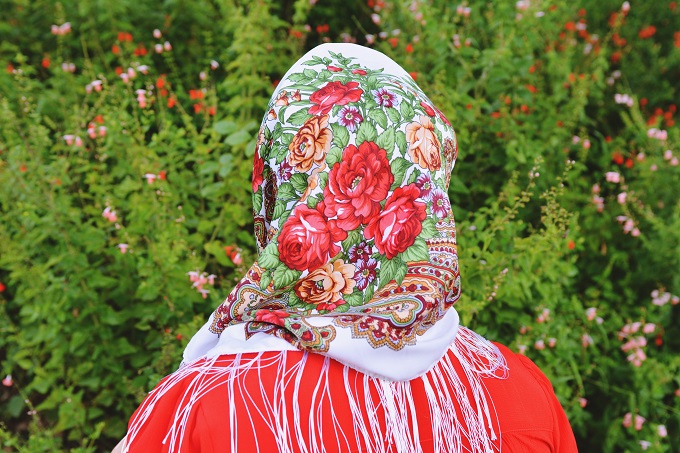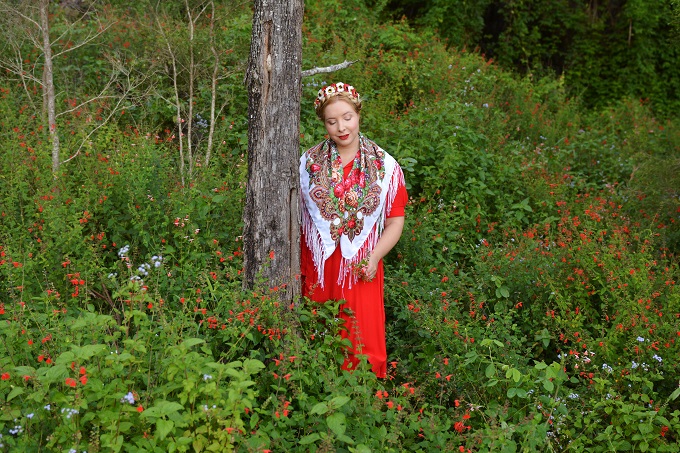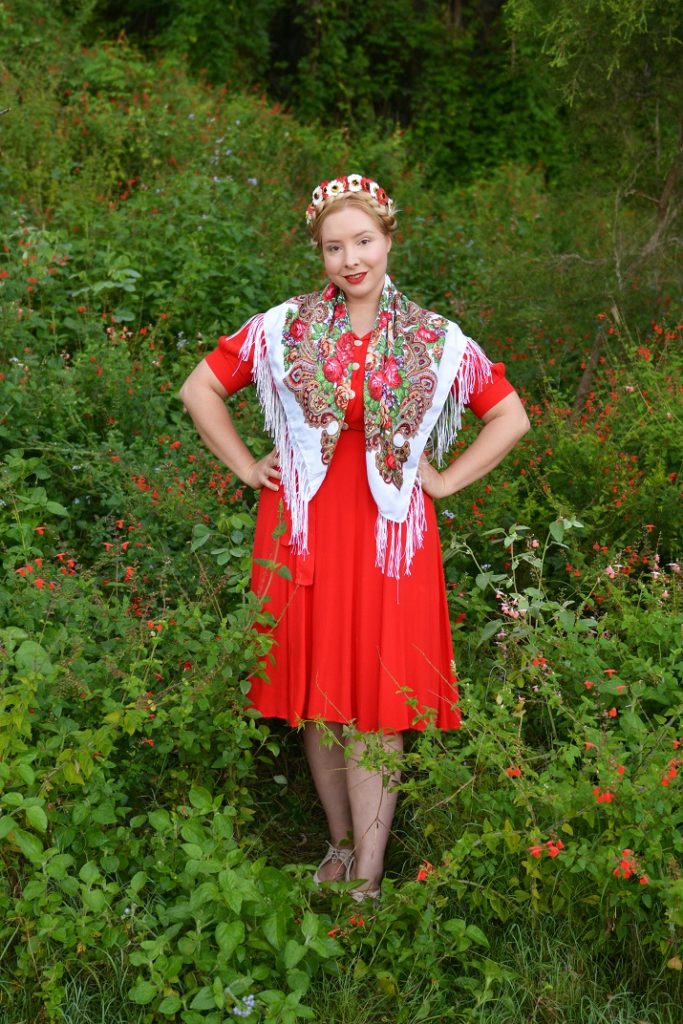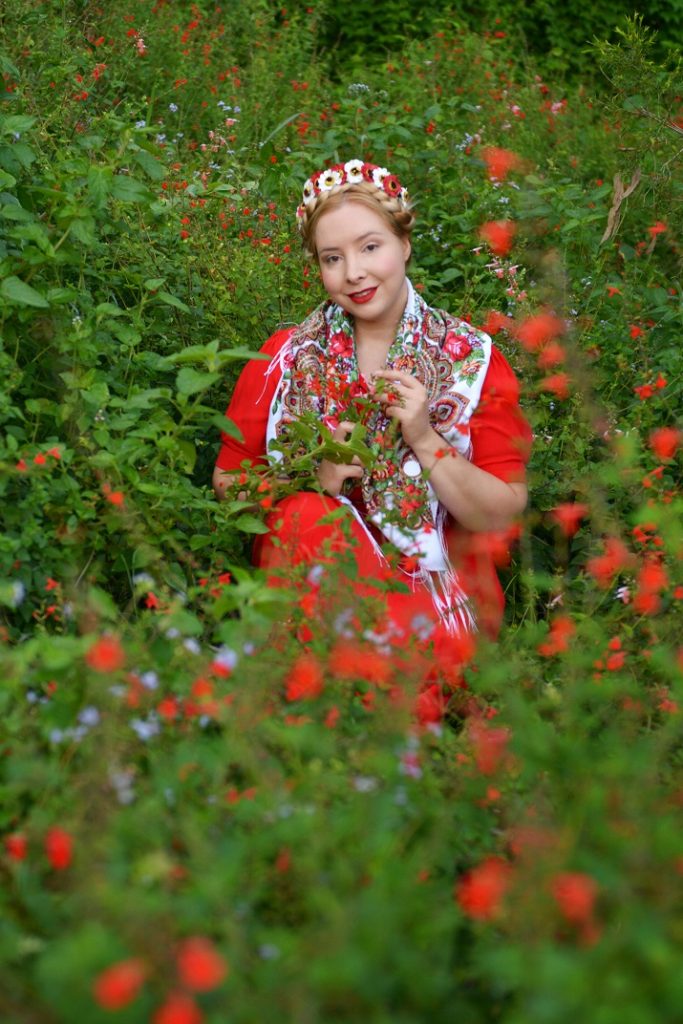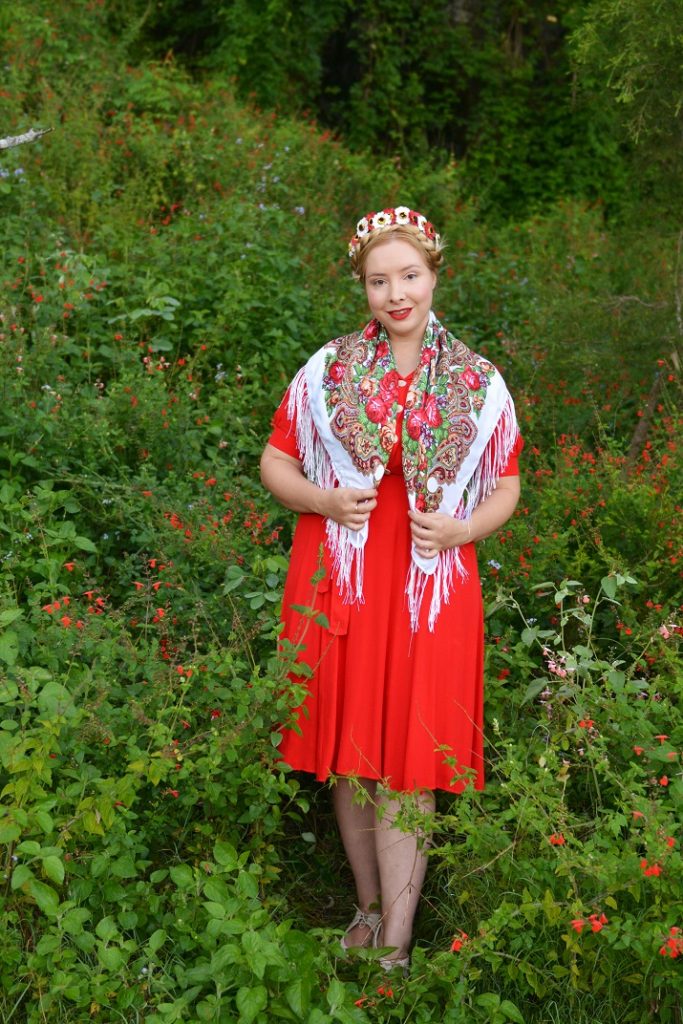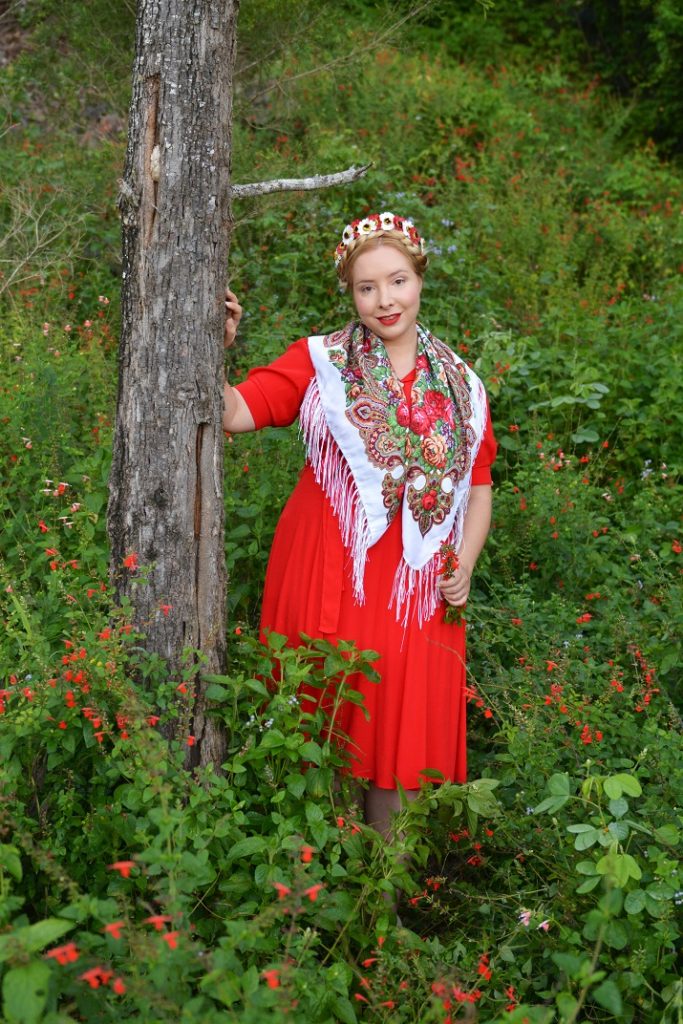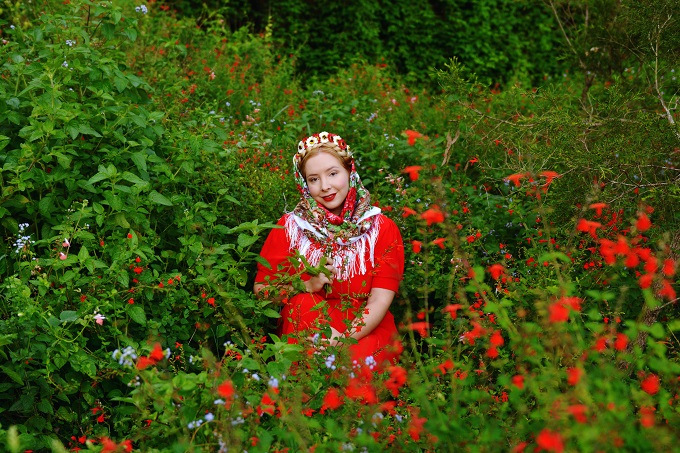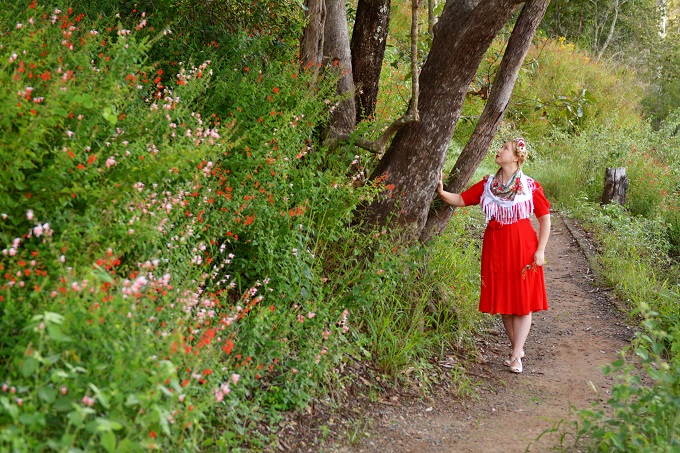 I spent the entire month of March complaining about the non stop showers. But much to my relief when all of the rain did finally stop, wild flowers had sprung up along the walking trail near my house. Which is why I found it absoloutely necessary to humiliate myself in front of all the Saturday morning joggers and get some photos with this backdrop worthy of a Russian fairytale.
I love encorporating a Russian influence into my vintage inspired looks and felt that this vivid red dress needed something to break up the outfit a bit. Otherwise I think too much red can look imposing and the floral print on the scarf was just the thing to soften up the rest of the look. This scarf was purchased on my last trip to Moscow and I love having it in my wardrobe as a reminder of home that I can take everywhere I go. I like to think that an outfit like this is similar to what my grandmother would have worn as a young woman.
After getting interested in Russian costume dramas (many of which are available to watch with subtitles on YouTube) the thing that struck me the most was how different the clothing was. Clothing worn in the West during the 1940s was still very much luxurious and flamboyant despite austerity. Whereas in Russia the preffered styles were practical, utalitarian and with a strong folk influence.
Which is something I really love, because it allows one to create a vintage appropriate look on a budget and the styles are so easy to wear. Especially if one isn't confident with vintage hair styling or stepping out wearing a flamboyant vintage hat. I admit, one of the reasons I haven't cut my hair in well over a year is that I can get away with wearing it in braids instead of having to set it every night like I normally would.