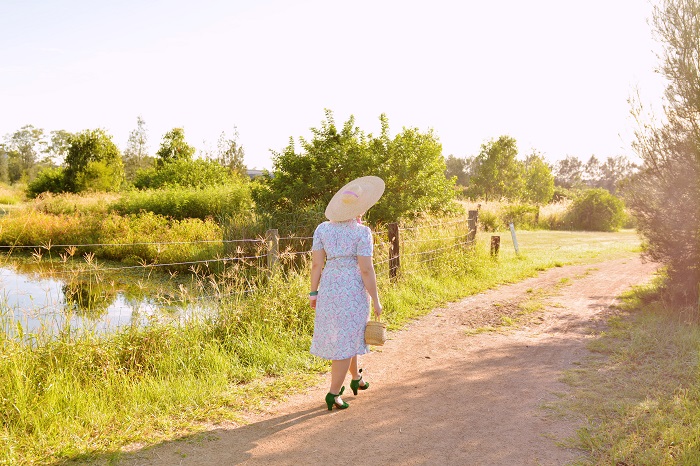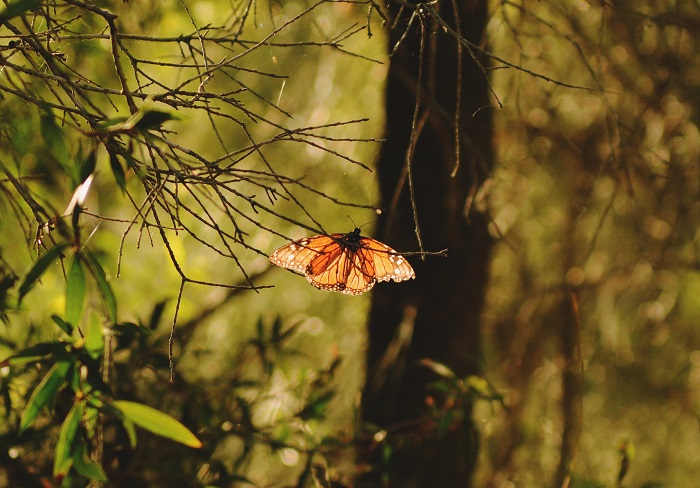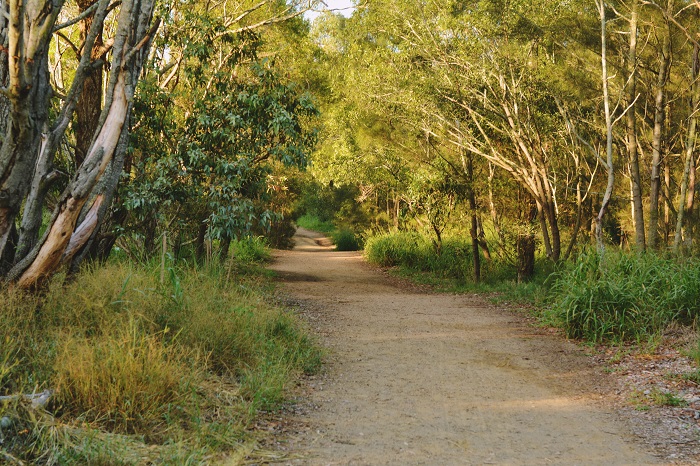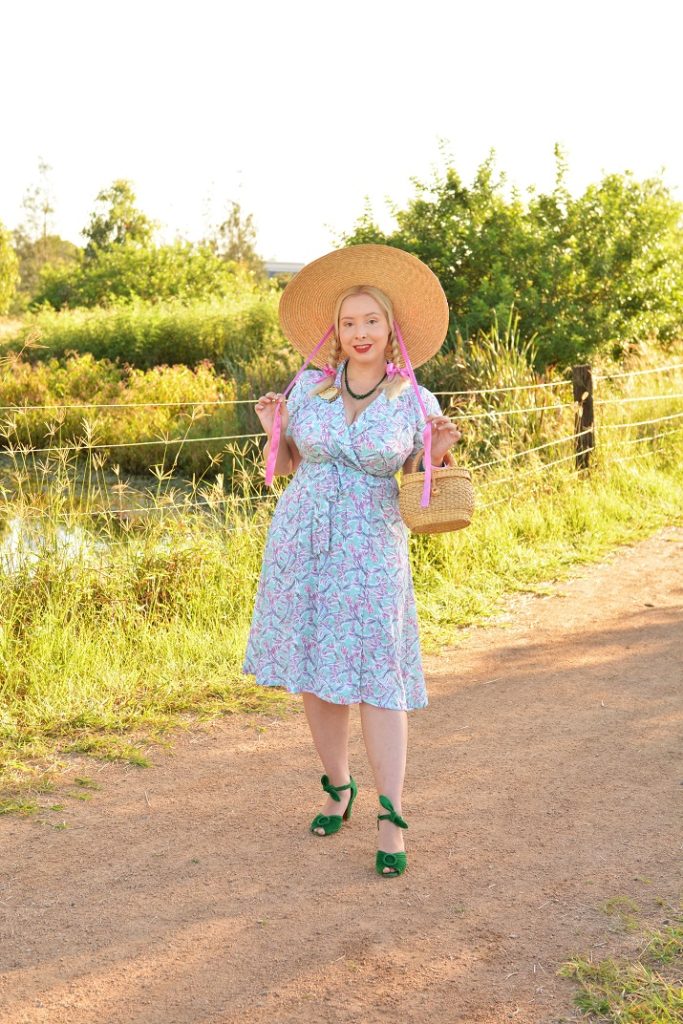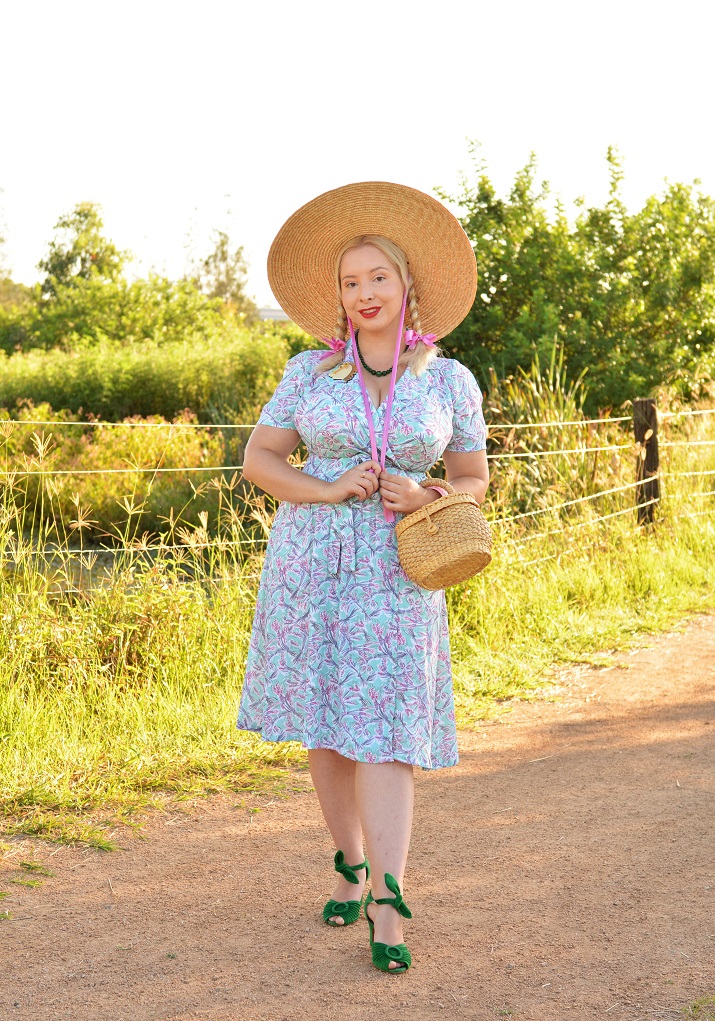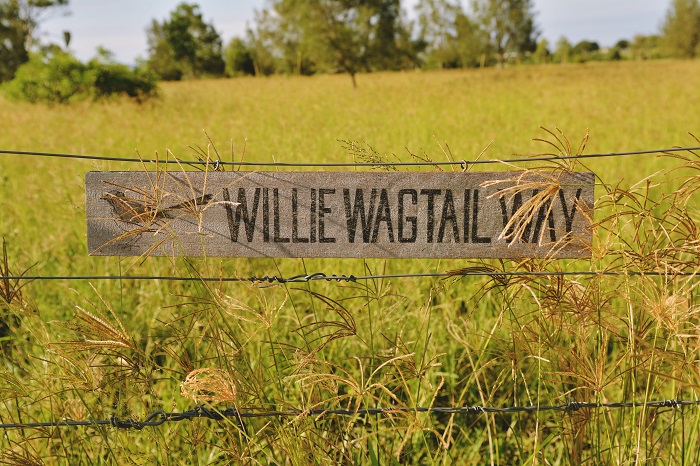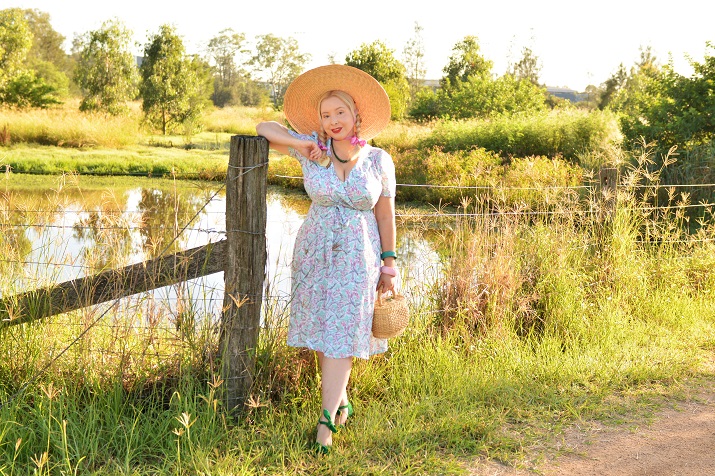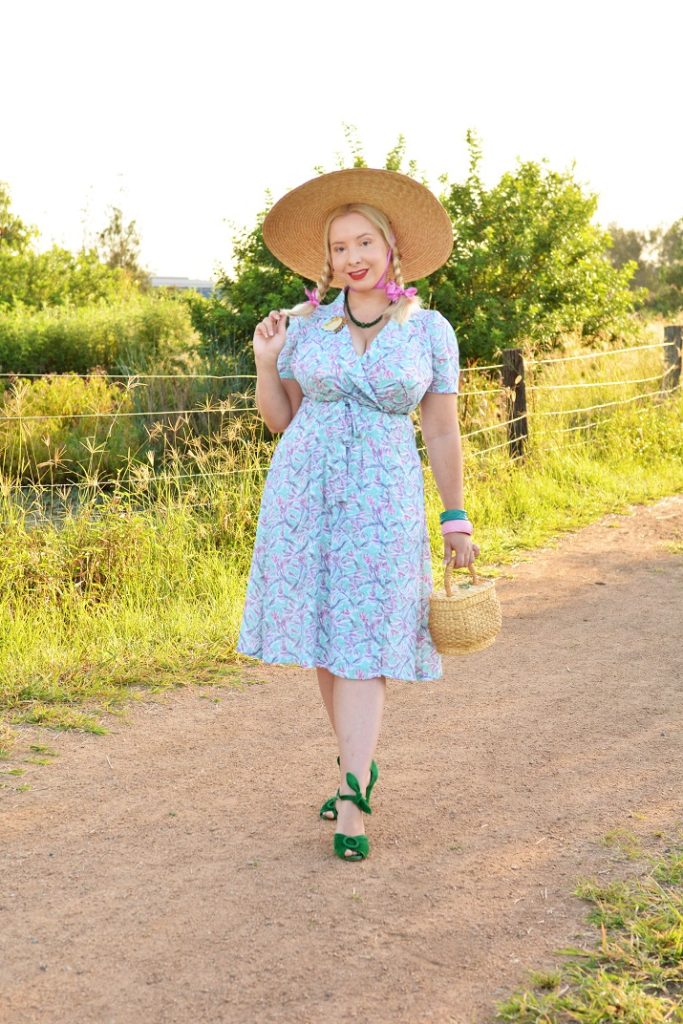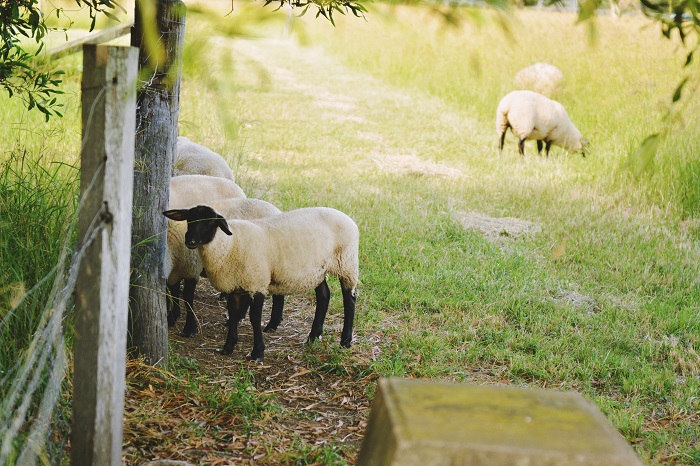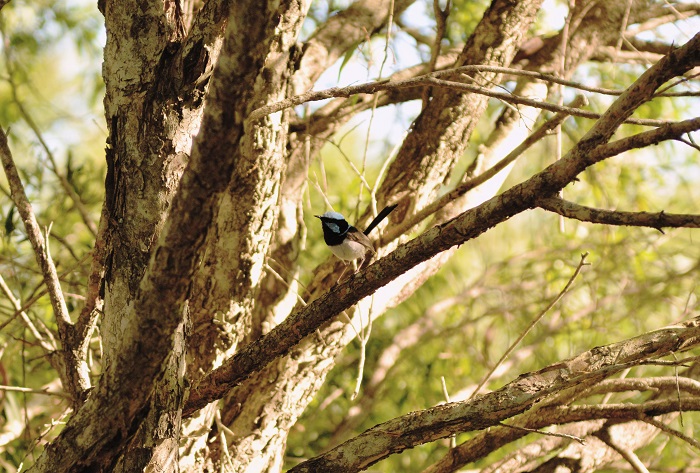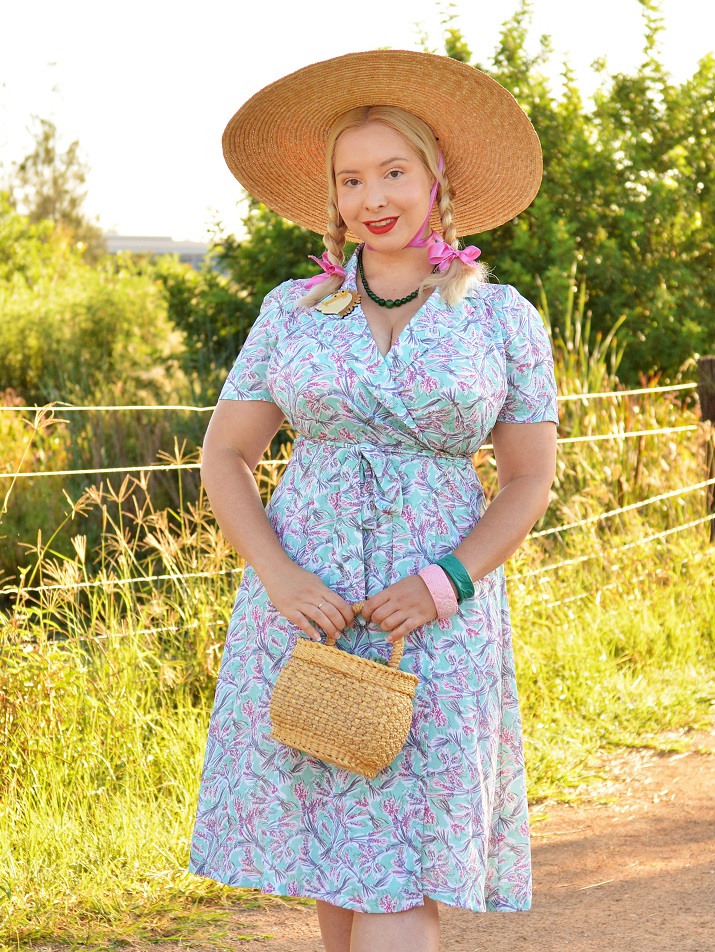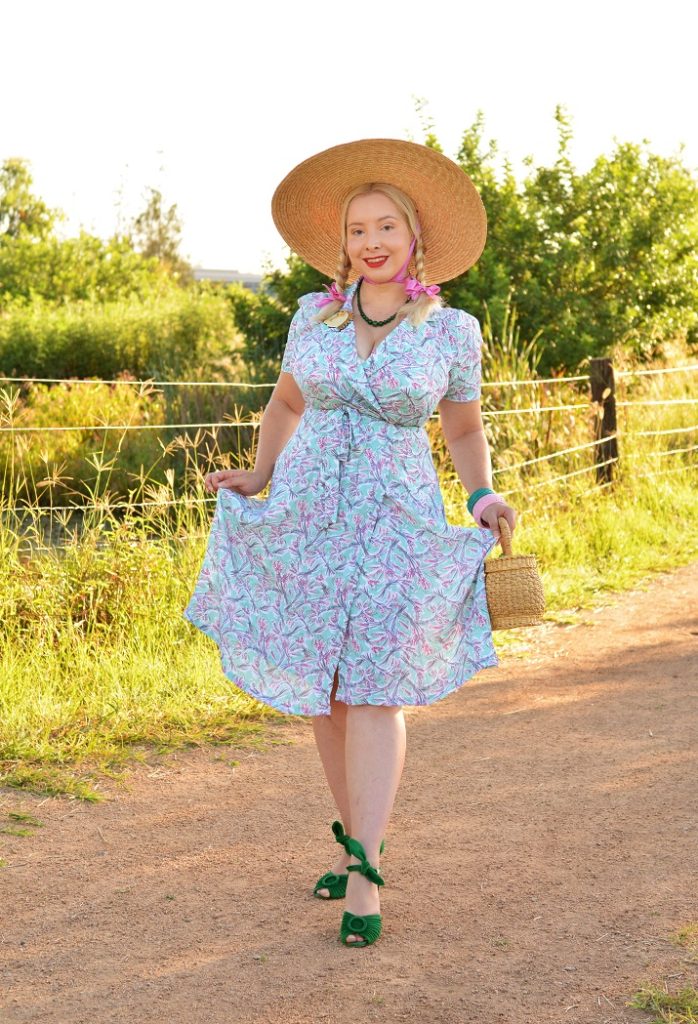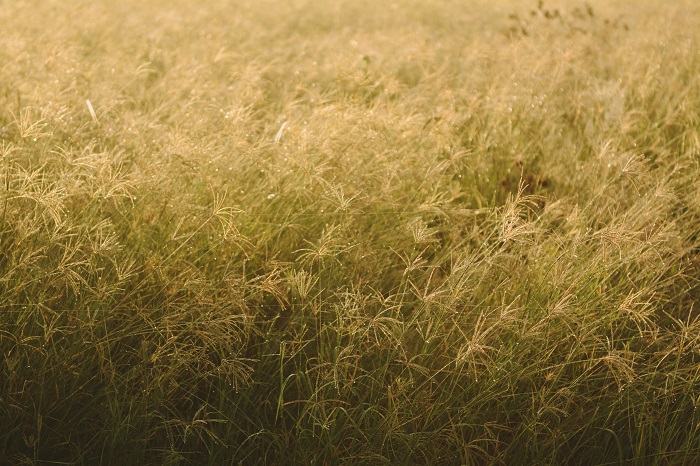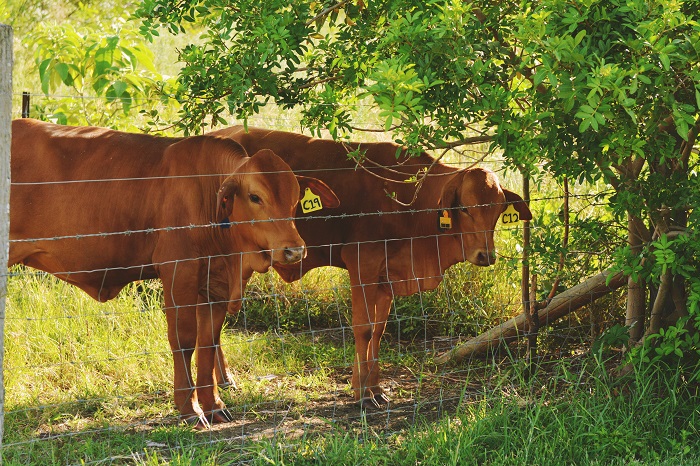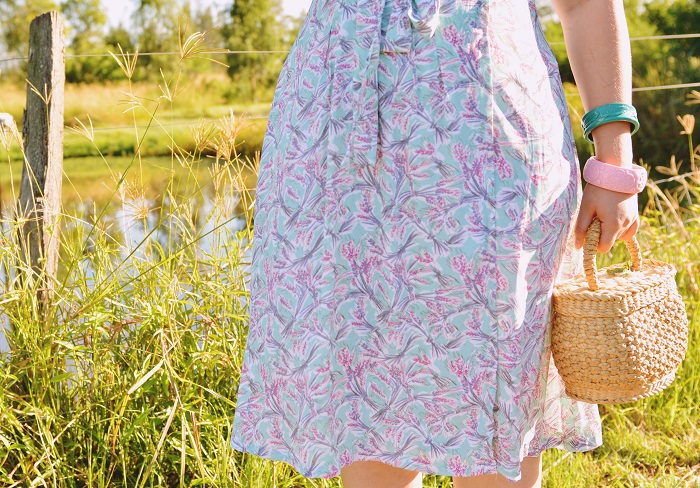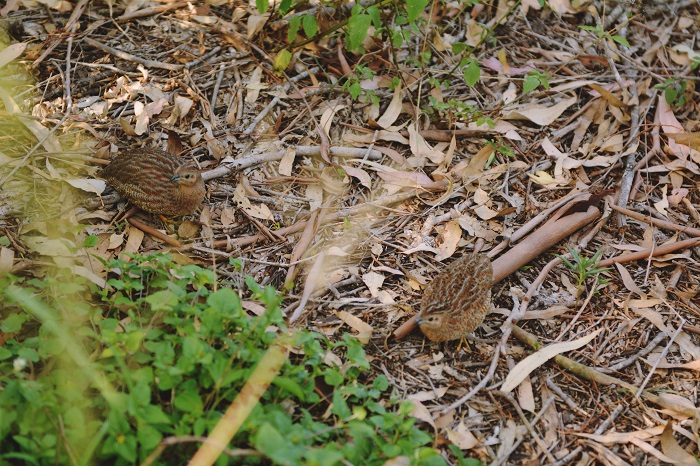 Waking up early in the morning may be painful, but definitely worth it. A hot summer day here often starts with a beautiful misty morning and gentle golden light. I've been going for a lot of country walks lately and enjoying meeting all of the animals, both wild and domestic. The curious cows in the fields are my favourite, so friendly and love a good scratch on their neck and ears just as dogs do. These ones were very interested in my hat and dress, they would have eaten both, if I'd given them the chance!
There were tiny wild quails scurrying all over the path, such sweet birds and almost flightless. They just run out of the long grass and waddle beside you. Fairy wrens and finches were hovering around as well, but these are very difficult to photograph as they don't stay still for long. So I was very pleased to get a photo of a blue wren. And a monarch butterfly drying the dew off its wings.
I've been living in my Peggy dresses this summer. There's no need to agonise over what to wear when comfortable wrap dresses with a cheery print are an option! I love unusual prints and patterns, and the mint harvest fabric is most charming. The pastel print features bales of wheat tired together with ribbon, which is why I felt a pastoral backdrop would be perfect for these photos. I definitely romanticize the idea of rural living, especially with all of the beautiful animals…
Lately I've been trying to focus on spending less time online and more time outdoors. Definitely the result of the last few lockdowns. I bought a new bike and have been enjoying going for rides along the river on cool mornings, and a new lens. I've been an avid bird watcher for a while now so I figured it was time to start documenting all of the wonderful birds in our area.

The biggest downside of moving was losing my vegetable garden, however I've recently started a new gardening project which has kept me busy. When it's cooler again I will build a new vegetable garden, but for the time being I'm focusing on creating a colourful tropical garden. And there's a lot of craft projects happening too, all things that I intend on blogging with outfits planned for A/W21. But for now, there's still a lot more summer things to blog!