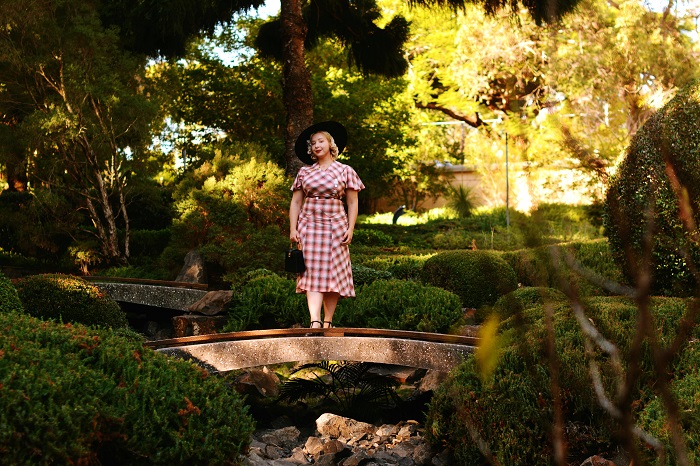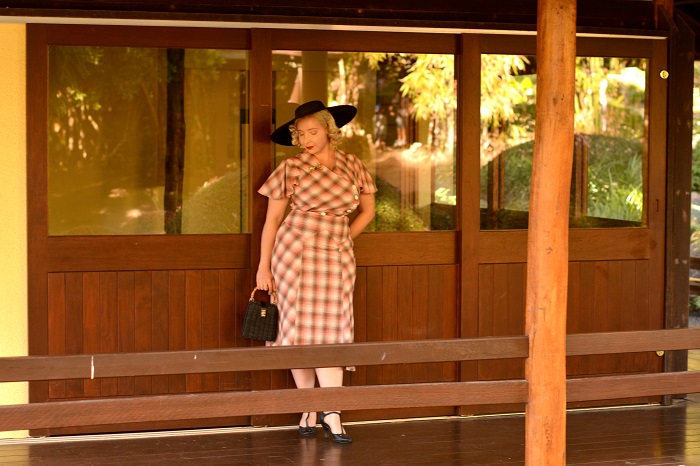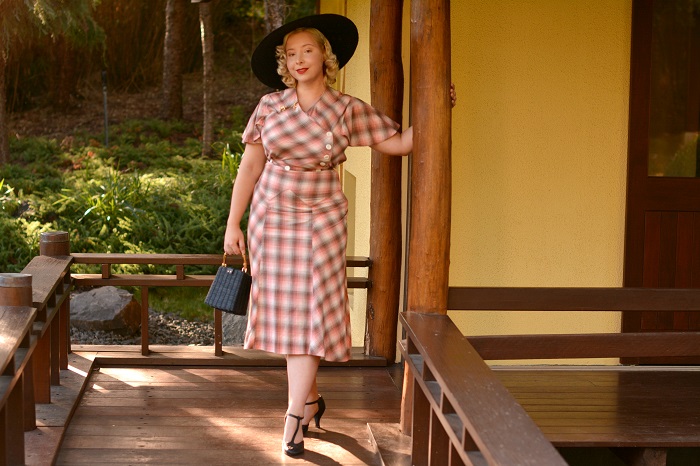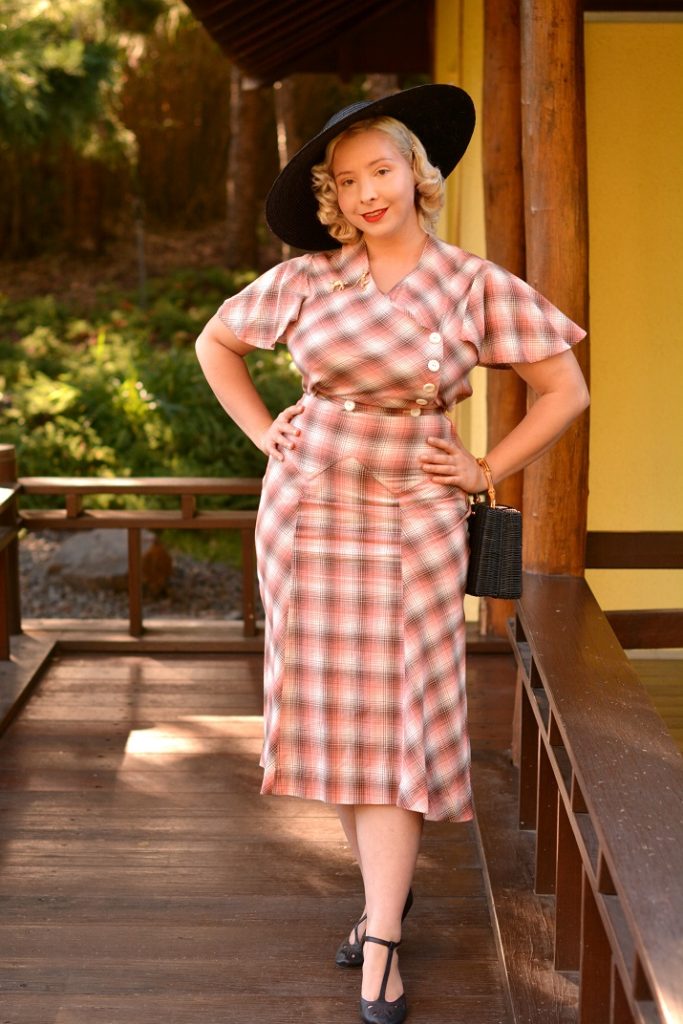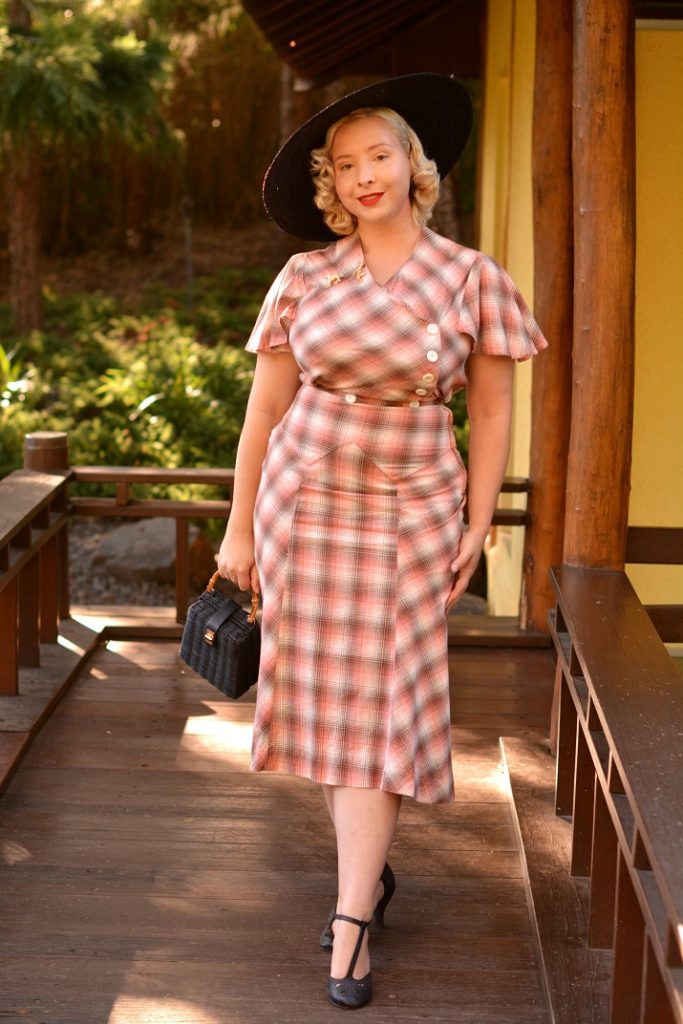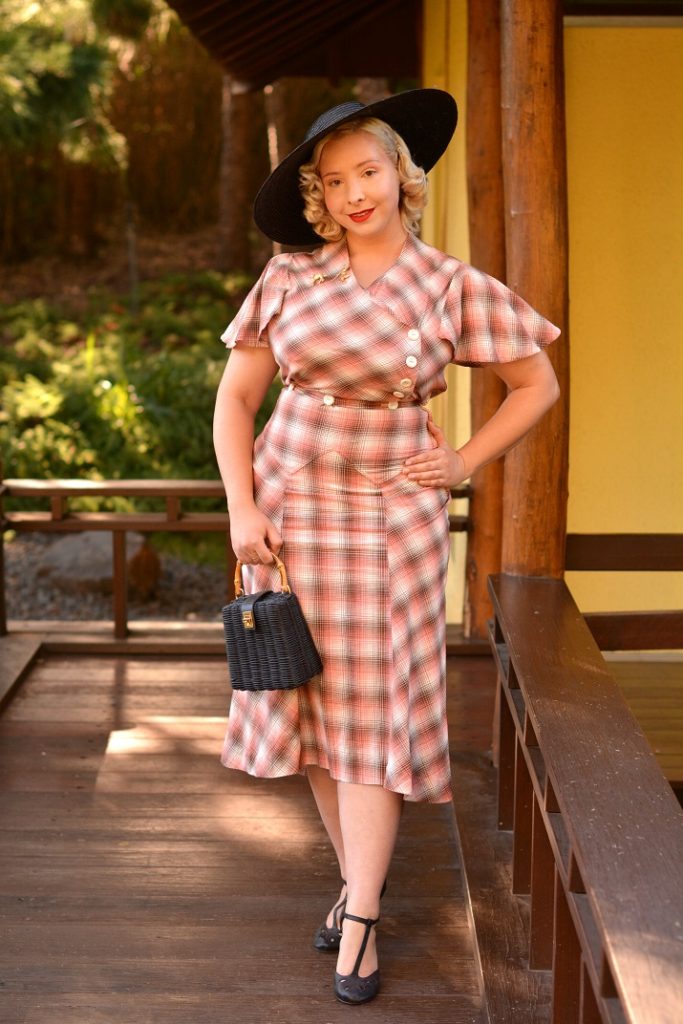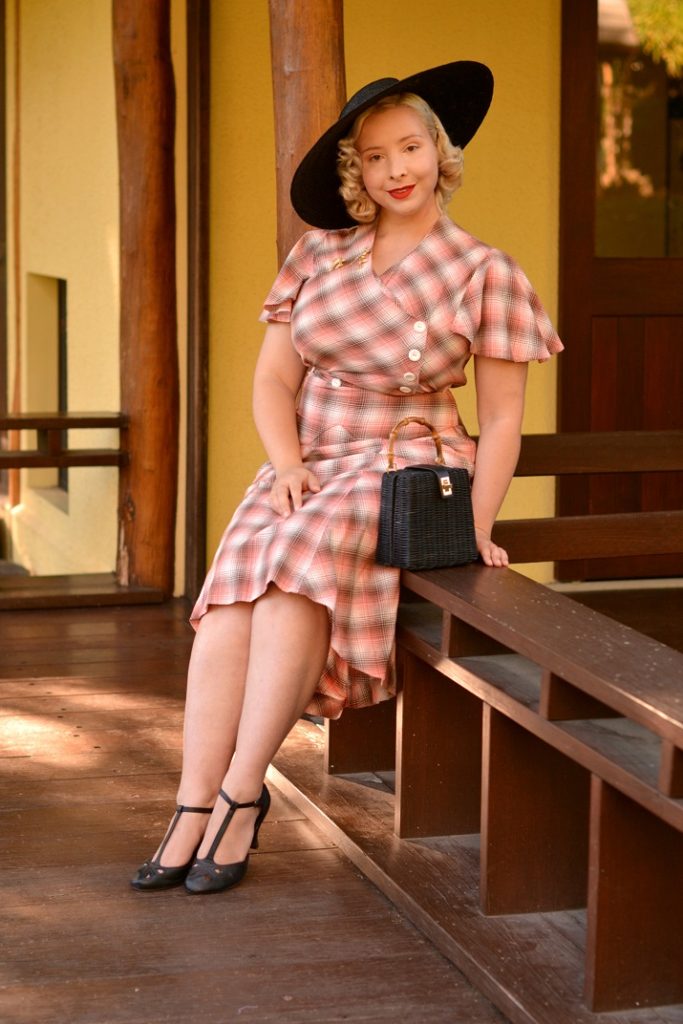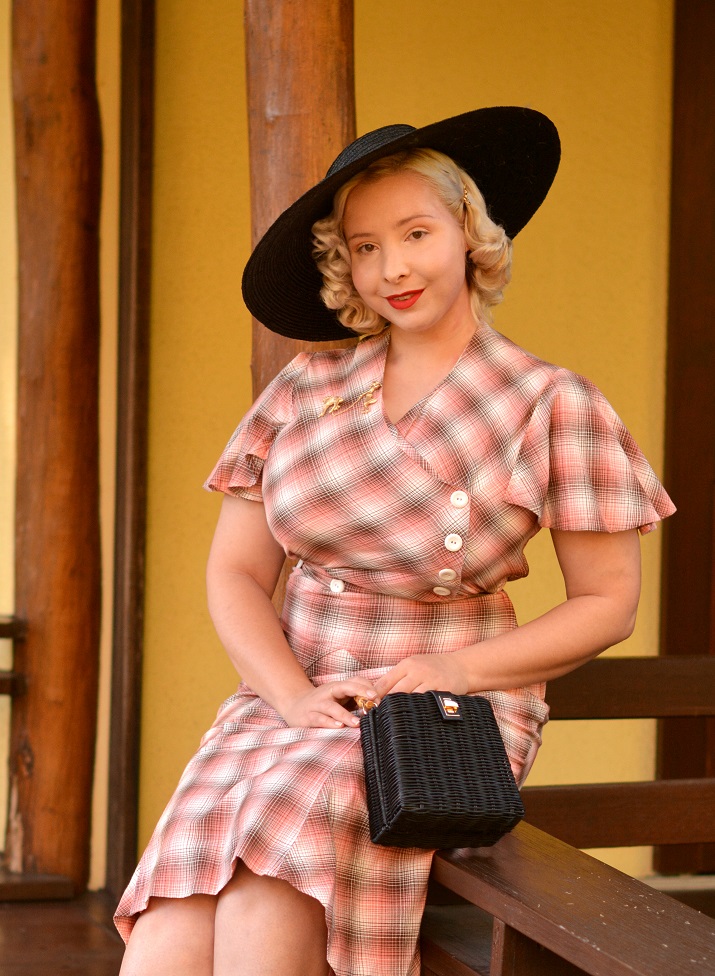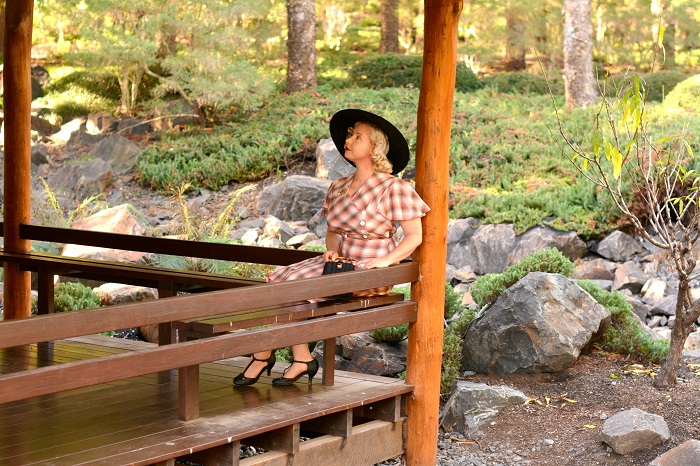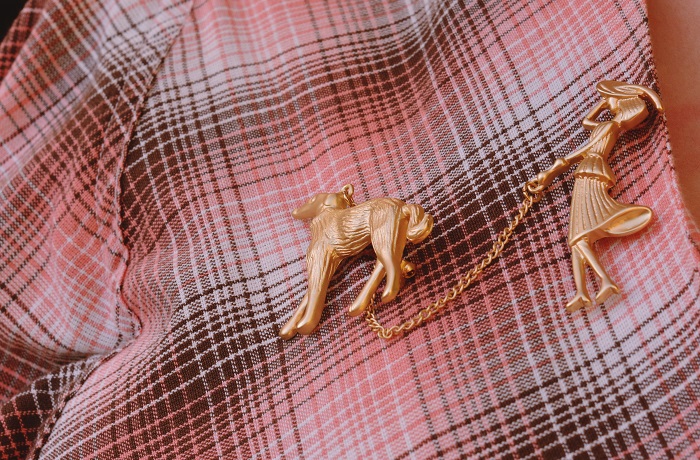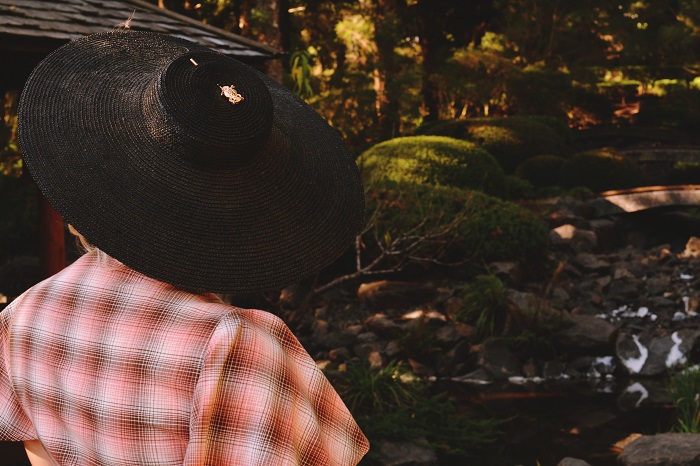 The thirties is probably the decade that's taken me the longest to figure out. And I don't mean the hair, I've given up on fingerwaves and have accepted that I'm not going to have any luck getting a good set with wave clips. Not the ones that I have anyway… What I've struggled with the most is getting the silhouette correct. Probably my biggest regret is that I didn't wear thirties fashions when I had the slim build that was en vogue throughout the era. However, in my defense it has only been in the last three years that I've had access to thirties looks.
This is all thanks to JacksDaughter on Etsy, who creates wonderful thirties outfits, such as the dress I'm wearing here. If it wasn't for her wonderful designs and willingness to create custom pieces I doubt I would have ended up with the amount of thirties outfits I have today. It did however take me a while to figure out that I needed the correct foundations to achieve an era authentic look. My first few attempts wearing thirties I kept thinking how the outfits just didn't look right. The clothes just didn't sit in a way that was flattering.
My first response was to put myself on a strict diet and exercise regime. And I'm sure that would have helped if I had the dedication, but the reality is that the outfits were missing the right foundations. I've said before how much I detest girdles, and the fact still stands. They ride up, stockings become unclipped…and most of the time I don't need to wear stockings anyway. What I needed was something that cinched my waist and smoothed my hips so fabric wasn't clinging to me, which is what leads to unflattering bulges.
There were a few contraptions out there and it looked like the Rago 6207 Shaper Girdle was the best bet, and that's what I went with. Yes, it's not exactly awe inspiring, or even pretty. But as far as shapewear goes it's the most comfortable and efficient thing I've worn. Seriously, big game changer. The first time I took photos in this dress I had a regular girdle on and the damn thing rode up when I sat down, and then didn't sit properly so when I took the photos it was bunched up and lumpy, completely ruining the outfit. And the outing too because I was uncomfortable and irritated the whole time.
So if you can get one thing out of my previous faux pas, invest in the right shape wear for the decade you want to wear. I've always been really stubborn about it and gone oh I don't want to wear such a frumpy looking contraption. But as I've come to find, it's the most hideous undergarments that work the best. I recently had a friend ask me what to wear with her thirties outfits so I thought that maybe someone else facing the same dilemma might be interested. Otherwise this post would just be another dull update regarding the progress of the virus in my local area, the windy August weather, and why I've decided to wear plaid…yet again.