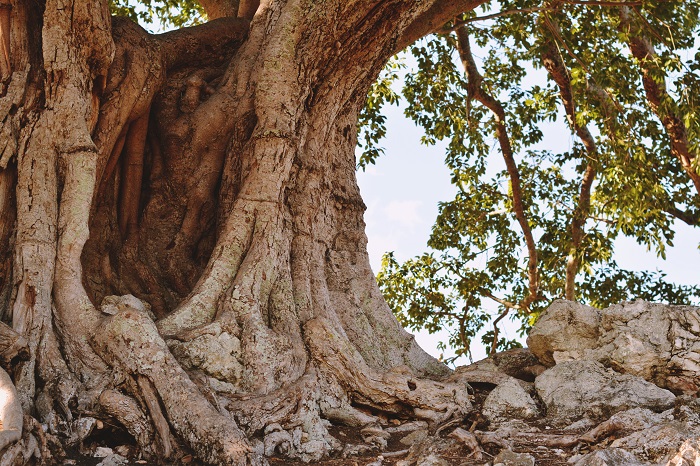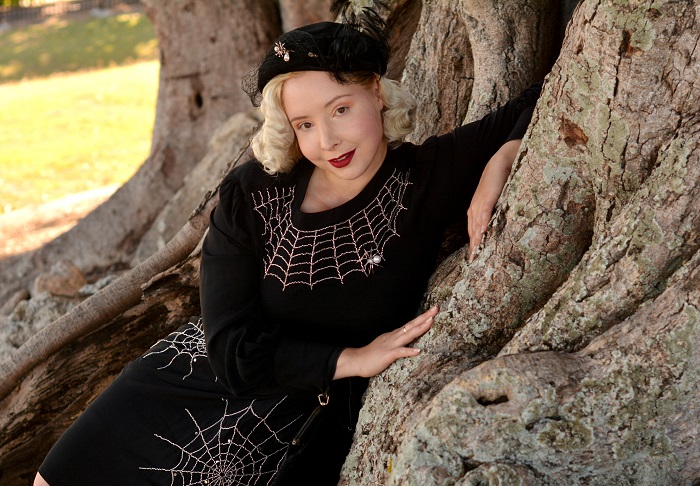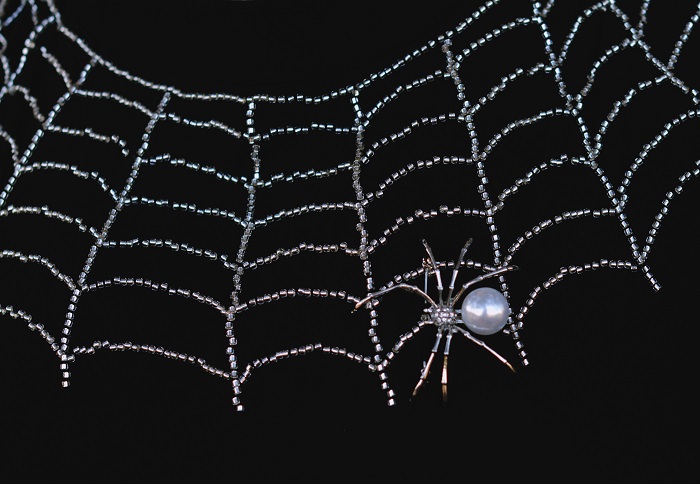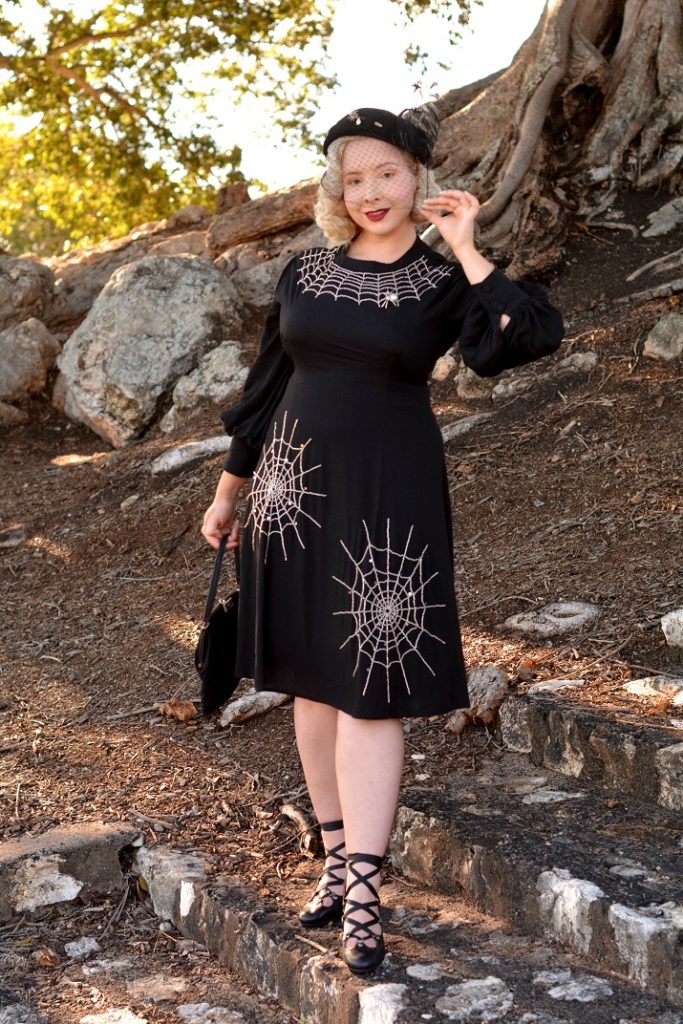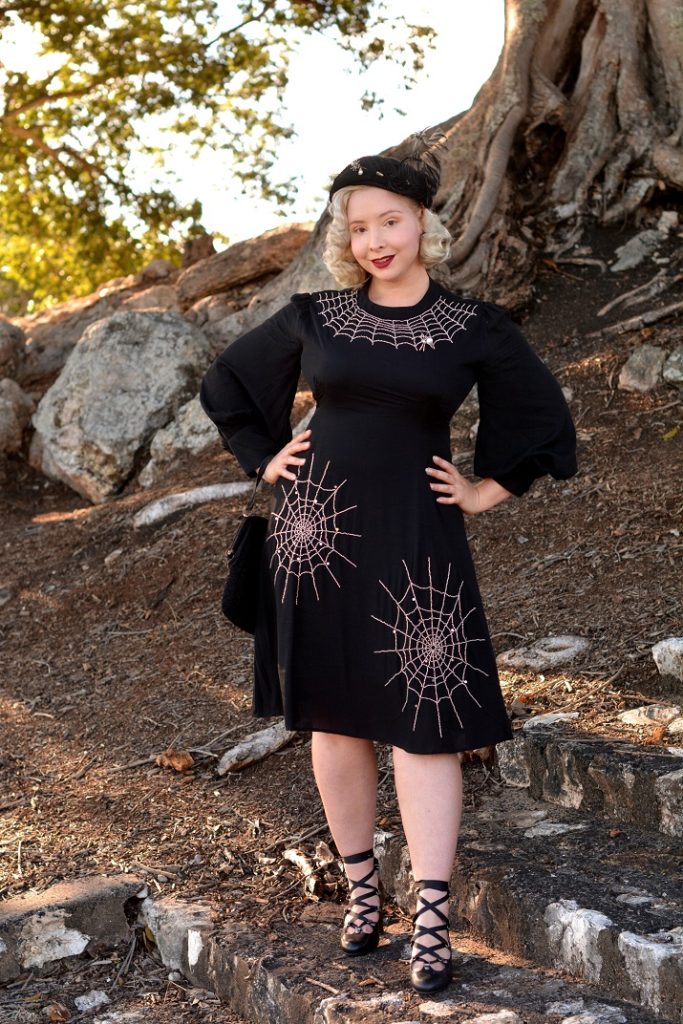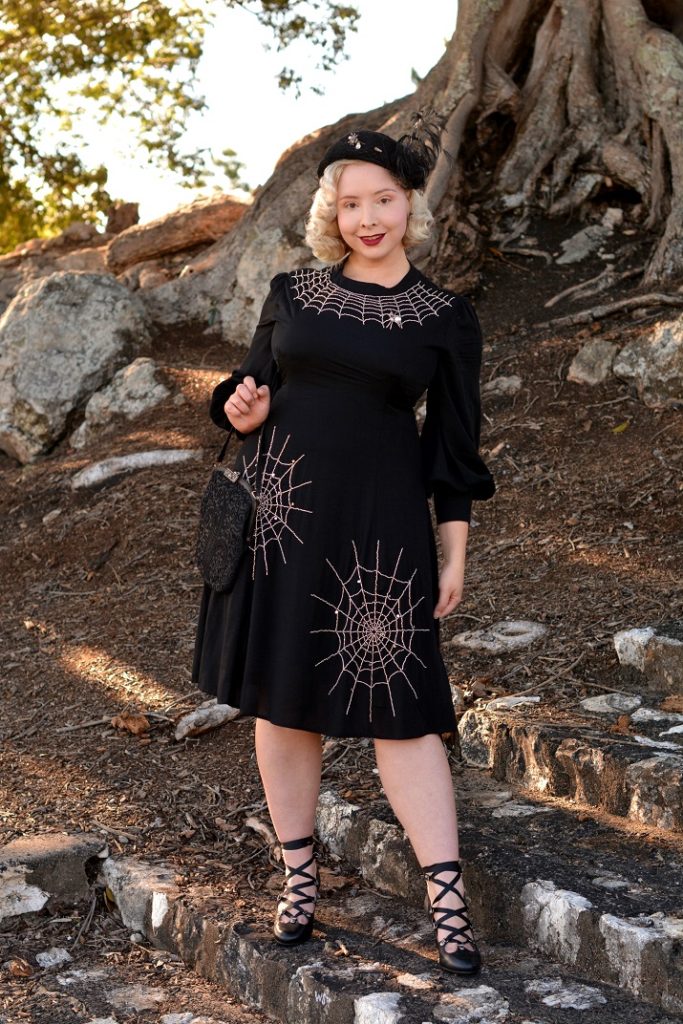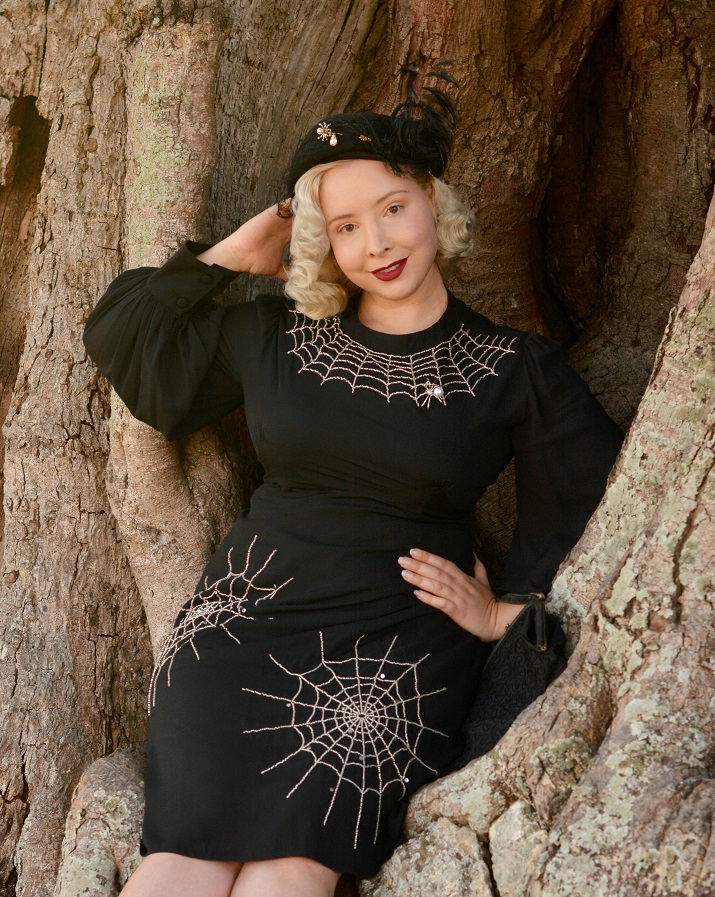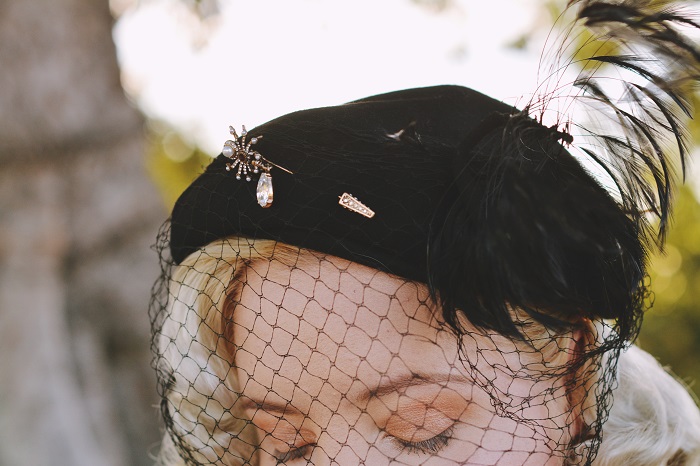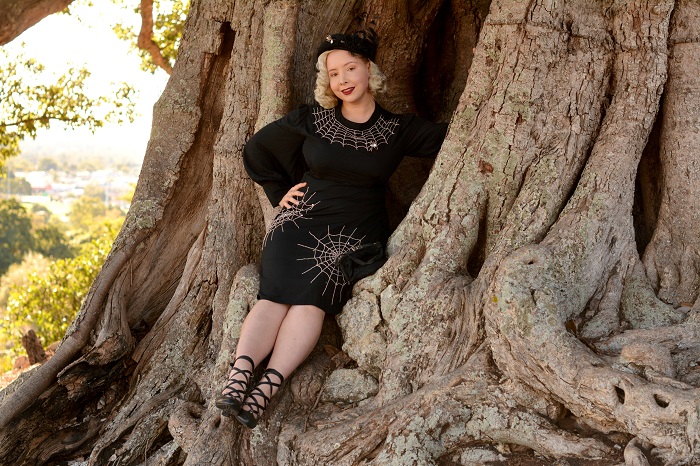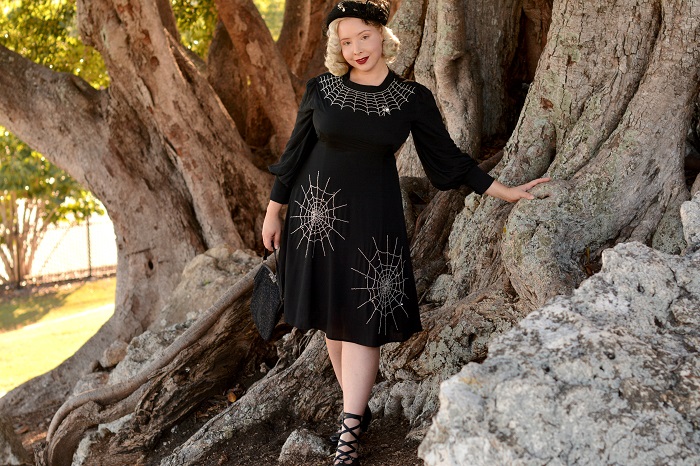 I spend a lot of my time cursing that I've just walked into a spider web. This is a daily occurrence for me…I might be hanging out laundry, doing yard work, going for a walk…and I'll walk face first into a spider web. And then I freak out and start patting myself down to make sure there's no spiders on me. Australian's reading this will know the drill. One time I was walking Diago and a massive spider jumped on his back and I had no choice but to think quick and flick it off. That was unpleasant and I still bring it up as a humble brag pat on the back for my own bravery…
So if this outfit had you convinced that I'm a fan of spiders – it couldn't be further from the truth! I do however really like spider imagery…I love how spider webs glisten with dew drops after a heavy fog. And spiders are fascinating to look at in a morbid and creepy way. But I don't want any real spiders on me. Brooches on the other hand, yes!
A lot of the folks I follow talk about the importance of not putting yourself in a box when it comes to your style. Personally, I don't agree with this. These days I do my best to think through every purchase. Does it go with things I already own and fit in with the rest of my wardrobe – will I feel good wearing it? Will I wear it often? While I don't wear gothic looks as part of my every day look, I wear them often enough to justify owning a few here and there. As a bit of a treat. And I also don't really see it as diverting from my usual style if its still a 1940s look, just with a macabre twist.
So I guess if I was to put myself in a box when it comes to my style, it's a pretty big box…well, wardrobe really. Plus several storage containers that are on seasonal rotation…I guess what I mean is that I don't mind switching aesthetics or decades, whether it's 30s or 40s, pastel or goth. What matters to me is that the vintage aspect of the outfit is there. That probably still sounds pretty neurotic, but it is what it is. I will always love these two eras and classic vintage styling. Conforming to a set aesthetic or colour scheme though; now that's definitely not something I can ever do…